Are you looking for a legitimate stay at home jobs that pay well or work from home jobs that pay well and enable you to earn a full-time income?
Do you want know about your options and how to start off with the best suited work from home jobs in 2023?
Are you tired of looking for REAL online jobs that pay well in between all the scams?
I feel you! In fact, I was there a few years back. Completely lost!
But, I have answers for you…
★★★ Do check out this post on Should I work from home or not?
This is an extensive guide which shares 50 flexible work from home jobs, opportunities and online jobs that pay well.
Stay at home jobs that pay well will give you the flexibility you desire. You have more time to spend with kids, a full-time income without going away and a more fulfilling life.
Note – This post may contain affiliate links.
Before we start, I have to tell you this –
If you like anyone from the list of the best working from home jobs, you can do it. Meaning, for most of the stay at home online jobs listed below, you do not necessarily require a college degree or experience.
But, what you need are skills.
I highly recommend you to check out this post on getting free money right now to earn extra money to invest in the best courses and resources to launch a profitable side hustle.
That said, most of the listed stay at home jobs require little to no investment.
Yay!
Without further ado, let us look at the list of 50 at home jobs that pay well for parents or women re-entering the workforce. Trust me, there are so many "legitimate" stay at home mom jobs for 2023 that pay well – you will be surprised!
Relevant Reads on work from home jobs:
★★★ How to make money with hobbies
★★★ Flexible jobs for moms
★★★ Best ways to make money from home
★★★ How to make money with scrap metals (+ scrap yard near me)
Want to make money quickly? Here are a few platforms to earn up to $25 – $50 in a few minutes!
#1 Proofreader
If you love to read
If you can easily spot errors in content
If you think you can do this for a living
Proofreading it is!
You DO NOT need a degree to start a successful proofreading business at home.
With time and the right resources, you can learn everything. In fact, proofreading is the best non-phone work from home jobs available today!
It work involves fine combing what is already being edited to ensure that the content is free of typos, grammatical or punctuation errors. After the content has been proofread, it is sent for publication and not before that.
Proofreaders are responsible for typos, grammar or punctuation errors only.
Caitlin – a known proofreader, is focused on transcripts and knows that her target clients are law offices and lawyers. She has been able to earn $40k a year and shares all her strategies here.
This 76-minute webinar is jam-packed with valuable information on finding out if proofreading is right for you, attracting your ideal proofreading clients and making money online. Check it out.

If you are looking to upskill yourself as a proofreader, I recommend you check this or this out NOW.
I highly recommend you to read this detailed guide on Proofreading – Become a proofreader and earn $40000 a year: This is how!
Here are a few examples of the niche you can have in the beginning
E-books
Whitepapers
Transcripts
Academic papers
Resumes
Marketing materials
Contracts
Press releases
You can also make money reading books and become an audio narrator.
Relevant read on online jobs to make money from home –
★★ Proofread Anywhere Reviews – Is it legit or scam?
★★ 33+ online proofreading jobs for beginners
★★ Proofread Anywhere Review: Make $2000+ each month
★★ How to become a proofreader and earn $40000 a year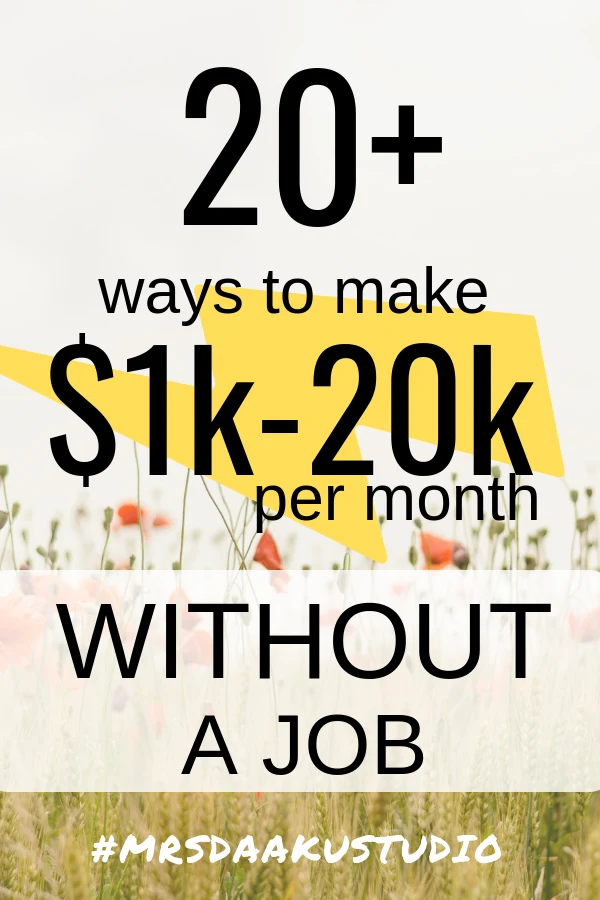 #2 Virtual Assistant
A virtual assistant is an individual that helps other businesses (entrepreneurs, small businesses, bloggers etc) with several tasks. It could be anything from email management, content creation, bookkeeping, graphic design, social media management and much more.
I recommend you check out Abbey Ashley's free course on how to start working as a virtual assistant.

This free webinar will help you understand how to start out as a virtual assistant and become a booked out as quickly as possible.
I highly recommend you to read this detailed guide on being a Virtual Assistant – Become a Virtual assistant and earn $100 an hour and up
An average North American VA earns anywhere between $25-40 per hour. As you gain more experience, skill set, and expertise – you can start charging much higher.
I have seen people charging as little as $15 an hour (mostly beginners) and many who charge at least $100 per hour (including myself). It all depends on how good you are at your job and finding clients that REALLY value what you're offering them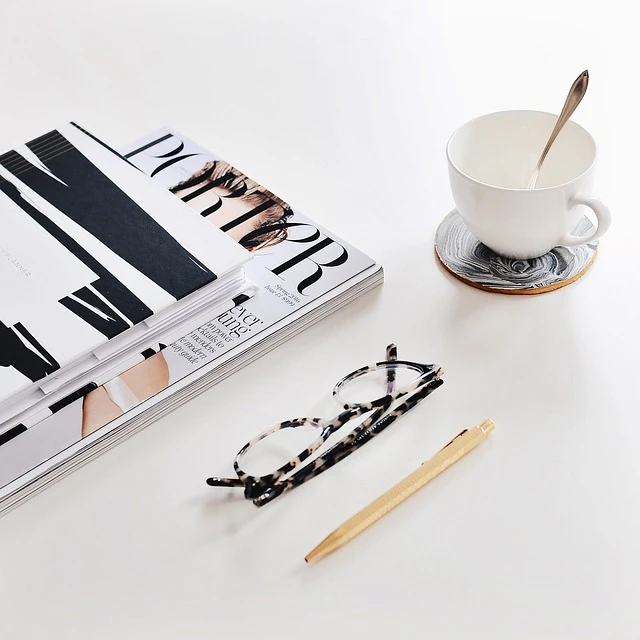 You can also become a real estate virtual assistant today or a podcast VA. It is one of the most uncommon and unknown niches to make money online as a VA.
This mean, it will be easier for you to land clients and make money.
I recommend you check out Abbey Ashley's free course on how to start working as a virtual assistant.

This free webinar will help you understand how to start out as a virtual assistant and become a booked out as quickly as possible.
Relevant read on how to become a virtual assistant
★★ How to become a virtual assistant: The ONLY guide you need to have
★★How to become a Pinterest virtual assistant, interview #9 – Meet Teagan
★★ How to become a Virtual Assistant for FREE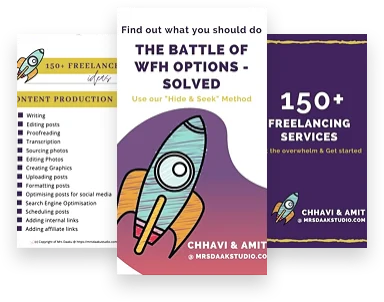 #3 Pinterest VA
[We do not recommend you become a Pinterest VA anymore]
If you are looking for a legitimate work at home opportunity that will quickly become profitable today, Pinterest VA it is.
Pinterest has over 150 million people across the globe using their platform. You know what is surprising (and, convincing)? 93 percent of Pinterest users report they have made or will make a purchase.
That's a goldmine!
Businesses, blogger and other online startups know this.
But, Pinterest is demands a lot of time for people who are starting to build their business and hence, they prefer delegating it to a Pinterest VA
As a Pinterest VA, your job will be to
Create pins
Write descriptions
Schedule pins
Apply to group boards
The rate for an absolute beginner may start at $15-20/hour, while the rates for a Pinterest manager can go as high as $75-100/hour. Pinterest VA is also one of the most recommended online jobs for work at home moms.
I recently interviewed a single mom who earns $10k+ a MONTH managing Pinterest. A six figure salary, wow!
This article on how to become a Pinterest VA answers every question you will have about this remote job.
And, if you're not in a mood to read right now –
You have to ABSOLUTELY watch this Facebook video by Kirsten and Gina on how Pinterest can earn you money working from home.
If you are looking to welcome 2020 with a bang, I suggest you sign up on the waitlist and grab as soon as it opens up.
Here is what their student has to share –
Don't skip this over –
It is one of the best online jobs for parents re-entering the workforce in 2023.
#4 Transcriptionist
If you have patience, the ability to sit for long periods of time and an eye for detail – this work at home job that pay well is definitely meant for you. There are two types of transcription services – General and Legal.
General transcription services will require to to transcribe from audio and video files. It could be from any industry under the sun, from academics to marketing or film and radio.
Legal transcription services, on the other hand, will require you to know all legal terms and documentation alongside all the skills of a general transcriptionist.
Transcriptions are an in-demand but not highly explored industry.
Meaning, you have higher chances of landing high paying clients and have a successful stay at home job.
If you are interested in this, check out the FREE courses by Transcribe Anywhere on General Transcription and Legal Transcription.

It will give you an idea about what skills you require, how to market yourself, what will you be doing etc. To know more about taking up Transcription, you should check out Janet's blog
This is what one of her course students have to share, Elizabeth M.
I am a homeschooling mom to six cute kiddos and wife to a wonderful husband. I found this transcription course when looking for a way to supplement my husband's income.

I was excited to find something I could do that would use some of the skills I've improved upon while teaching my children. The course was an easy read and provided me with exactly what I needed to break into the transcription business.

I am immensely grateful for the 60 + sample files that gave me the opportunity to learn from my mistakes.

I would not have wanted to make the same mistakes on paid work. The knowledge and experience I'm gaining from transcription is helping me to better teach my kiddos as well!

With the right skill set, tools, and resources, you can easily make up to $2000+ a month
You can also start out with Rev and GoTranscript.
#5 Freelance Writer
This had to come somewhere on the list. According to me, this is one of the best work from home jobs for moms and dads.
In fact, do you know, you can find freelancing clients in Facebook groups? It is one of those jobs that pay well from home, lets you decide your own schedule and workload AT ALL TIMES!
Holly Johnson is a popular freelance writer who has written for leading publications like Forbes and Business Insiders.

There is noone else you should learn freelance writing from if you want to make money over $200k a year (just like her). Check out her course here.
Freelancing writing helped me achieve financial freedom sooner than I thought. When I started out, I was clueless about online writing BUT I invested in the right products and read the right resources.
And, guess what, in the first month of actively freelancing, I totaled at $900. You can read about my strategies here.
If you want to earn your first $1000 writing online sign up for my FREE workshop here.
Every successful online writer, have the following elements –
★★ Writers website
★★ A client winning portfolio
★★ A cold emailing strategy
★★ List of places to look for clients and jobs boards
While you can learn the skills to be a successful freelance writer online, if you want to scale quickly and earn $3000+ a month, I highly recommend you to invest in these courses and get yourself a mentor.
It would also be a great Christmas present for a stay at home mom looking to re-enter the workforce.
This is one of the most flexible remote jobs for women that pay well. You can take on as much work as you can handle and *voila*
#6 Scopist
While it does sound fancy, scoping is actually about editing legal documents for court reporters. Basically, scopists work for court reporters and are professional transcript editors for court reporters.
People often confuse it with proofreading, but it is different from it in all senses. Proofreading deals with a fine-tuning a finished document, but scoping is all about working on an unfinished draft of the transcript.
If you are interested to know more about proofreading and earn a full-time income doing that, I highly recommend reading this guide – Become a proofreader and earn $40000 a year: This is how!
On an average, the salary of a Scopist is $35000-45000 a year.
A lot depends on factors like
The speed of finishing up the work
How well can you write
Years of experience
Skills that you bring to the table
Add-ons you can provide with your scoping services
If you're an average scopist, working with an average reporter, you should be able to make 30-45K/year working pretty much full-time. Even if you aren't really good at scoping, you can easily manage a job that pays $20 an hour.
As you gain more experience and get better at your work, you can increase your rates to $34-45 an hour.
I highly recommend you to read this detailed guide on Scoping – How to become a successful Scopist? Everything you need to know
A Scopist needs extensive training and learning a lot of new things. While you can do it all yourself, I do not recommend it. A scopist needs training on how to best do the job.
The best scoping school online and the one that comes highly recommended is Internet Scoping School. The reviews for Internet Scoping School are great (much better than any other scoping school online).
If you can dedicate 10-15 hours in a day, you will be able to finish this course in approx. 6 months of time.
There are a lot of quizzes, exams, and assessments for students.
They also provide detailed feedback for students to progress and learn effectively.
If you think you are a wordsmith, love crosswords and are research maniac – this might be for you.
In any case, you can sign up for free mini course to know if you are cut out to be a scopist. All you have to is take the quiz!
#7 Blogging
Blogging is one of the best ways to make money online. Figure out
what you are passionate about,
skills that you can teach others
whether or not you can monetize it different ways
demand that topic/niche
and, get started.
There are ample ways to monetize your blog from the start. To name a few – affiliate marketing, ads, digital products like ebooks, services like freelance writing, etc.
Check out this article on adsense alternatives to make $100 from your first-month blogging.
You can buy WordPress hosting at $3.95 a month from Bluehost. Click here to start. The basic plan will suffice. You can safely ignore the other plus and pro plans.
Relevant articles to help you set up a blog:
★★ Summer Slump for Bloggers: 5 expert bloggers tell you what to do!
★★ How to start a WordPress blog/website using Bluehost
★★ How to start a blog series – Understanding setting up a blog basics
★★ How to decide which hosting
★★ How to launch a WordPress blog with Bluehost in 15 minutes?
★★ How to come up with clever blog names?
Recommended tools for blogging for beginner moms wanting to work at home –
If you are starting out, you SHOULD also check out this roundup on expert tips on driving traffic to a new blog and start with my start a blog series.
Want to be a $100K blog? Check these courses out

Starting a website and designing it is not a difficult and tech-heavy task. You can simply get started for as little as $3.95 per month

Ready Set Blog for traffic – It is an EXTREMELY underpriced course on how to make money with a blog for beginners. It tells you how to set up your blog, use Pinterest and implement SEO strategies. Using her tips, I have been able to rank on page 1 of Google. You can read my first income report here.

Stupid Simple SEO (FREE COURSE) – It is the best investment I have made in the blog land. Take Mike's course, apply it on your blog and you can see the results pouring it. Read detailed review here.

FREE SEO lessons (video) – If you're looking for video classes on SEO, you cannot miss out what Lena has to tell you.

Pinteresting Strategies – This is an affordable course that tells you how to use (and, how NOT to use) Pinterest to drive traffic. Using this, I have been able to get a 200% increase in traffic within 2 months.

Affiliate marketing for bloggers – The ONLY resource I have used, which taught me everything required. I also understood a lot of things that I were doing wrong and could have been dinged by Google. Thank god!
#8 Flipping things for profit
A flipper is someone who buys a product from one market at a lesser price and sells it to another at a higher rate.
For example, you buy a $10 item and sell it for $200 online (yes, this is possible!). Check out the list of best items to buy and resell for profits
In 2015, Rob and Melissa made $42,875 while they work 10-20 hours a week. In 2016, they totaled at $133000 while working 15-30 hours a week.
The best part about flipping things for profit is that you can get started with 5-10 hours a week – a side hustle of sort and still, earn up to $500-1000 a month easily.
You can read everything about flipping in this guide to flipping things for profit. This is a legitimate and one of the best work from home jobs that pay well.
Sign up for their FREE workshop on how to flip things and make money online
#9 Amazon FBA
Amazon FBA (fulfillment by Amazon) is a way for sellers to not only sell their products on the platform but use Amazon's delivery and fulfillment services as well.
Basically, you will be required to send the product to the nearest Amazon fulfillment center and for a designated fee, Amazon handles product storage as well as shipping.
Besides this, if you are into handmade items, you can sell the products on Amazon Handmade.

It is definitely one of the best jobs that pay well from home.
You can get started here to learn how to sell on Amazon.
Want to learn how to start your Amazon FBA store? Grab this free course now
#10 Bookkeeping
Don't just skip over right away.
Bookkeeping is different than the more formal positions like accountant or CPA (which requires years of study and certification). While bookkeeping does fall under the umbrella of accounting, the focus in on a day to day operations like tracking income and expenses.
To start a successful career in bookkeeping, you should check out Ben's course on bookkeeping.

He has helped over 3000+ bookkeepers make a 6 figure business of it. You can grab his secrets of creating a profitable bookkeeping business here.

Check out this free course here.
So, to become a work at home bookkeeper, you do not require a formal degree of any sort.
What you will need is "attention to detail". Almost every industry has a requirement for bookkeepers, and this is what you need to encash on.
Once you're trained for the job, you can work with several types of industries that may interest you (including, bloggers and non-profits).
Common tasks often include:
Managing accounts payable and receivable
Maintaining the general ledger
Managing inventory counts
Overseeing payroll
Filing accounting reports
Paying suppliers and following up on purchase orders
Monitoring petty cash etc
In case, you have worked as a store manager, have a college degree in accounting or business – you do not need any other kind of training. However, in case you have no experience, there are many ways to learn what's required.
On average, the hourly rates for bookkeeping services can run between $20 and $50 per hour. Once you gain experience, you can easily charge upto $30-40 an hour, sometimes even $60.
A few places you can search for bookkeeping jobs
#11 Direct selling
If you want to save up the fee you pay Amazon and handle shipping by yourself, direct selling is a great option.
While there's a ton of work that goes into setting up an e-commerce store, it is well worth the effort. You can reach a lot more people using the internet and social media.
With WordPress, you can launch an e-commerce store easily. WordPress has provided two major e-commerce platforms for creating shops online:
WooCommerce
WP eCommerce
Relevant reads
★★ How to start an eCommerce business on a shoestring budget
★★ A complete guide to starting an eCommerce site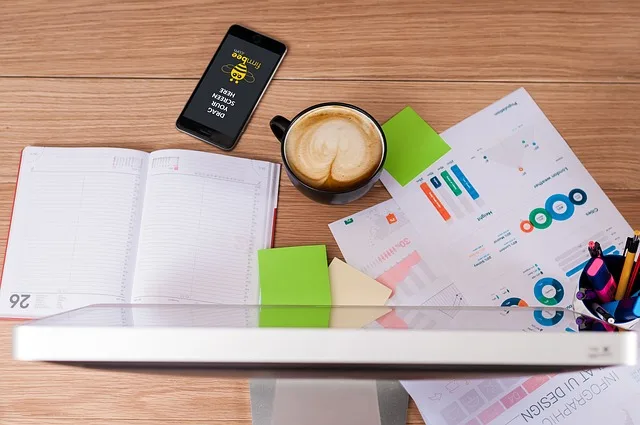 #12 Translator
If you are fluent in English or any other language, you can find work as a translator from home.
There is a huge opportunity across several industries (like, marketing, customer service, education, manufacturing etc) for those who can translate, interpret, write, proofread documents from and into English.
Not only will you have flexibility in working as a translator, but you will also have a location independent career. You can work at home or from anywhere else.
The average salary for a full-time translator is $44,190. Salary varies on languages, skills, availability and specialization areas.
A few places you can find jobs are
#13 Graphic design
Importance and the demand for graphic designers are increasing more than ever. It could be for blogs, advertisements, branding a website, business logo, mobile app, covers etc.
While many of the graphic designers have a bachelor's degree in graphic design; you can be a successful designer by teaching yourself the craft of design.
Here are a few resources you can use to launch your remote career as a graphic designer
Graphic designers can earn an average median salary of $46,900 per year. Here are a few places to search for freelance graphic design jobs.
#14 Website designer
If you like to design websites, why not do it independtly for local and international businesses? Even if you have no idea about website design, but you love to learn new things – website designing could be an extremely lucrative option.
You will need a portfolio so start working on that. As a website designer, you cannot afford to not have your own website. So, what are you waiting for?
You can buy WordPress hosting at $3.95 a month from Bluehost. Click here to start. If you are just starting out, the basic plan will suffice. You can safely ignore the other plus and pro plans.
I highly recommend you to read tips for a successful first year a freelance web designer.
Here are a few resources you can use to learn website designing
#15 User testing
You do not require an engineering degree to become a work at home tester.
In this post, I bring you website testing opportunities which simply requires a computer, microphone, webcam, and your enthusiasm.
I highly recommend you to read 10 online portals that pay you to test websites
#16 Search Engine Evaluator
Search Engine Evaluator is a popular and legitimate stay at home job that pay well.
Look, search engines are not perfect. So, a search engine evaluator uses their experience, skills, and knowledge to rate search engines search results. The purpose is to ensure that search engines give quality and relevant results to the users.
If you are
a heavy internet user
comfortable navigating websites for long hours
knowledgeable about how search engines work (or you are ok with learning about this)
you can be a successful search engine evaluator.
Besides all this, you will be required to stay up-to-date on news, current events, and pop culture (especially of your geographic location) to be able to determine a user's most likely intent.
And, because of this, search engine evaluator positions are often location-based.
A few places you can look for gigs
Leapforce (now taken over by Appen)
I highly recommend you to read this post on supplementing your income as a search engine evaluator.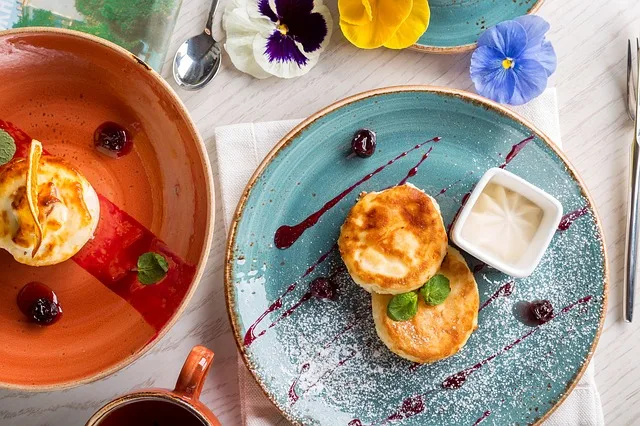 #17 Home-based travel agent
Outdated? Not really.
Many people and corporates prefer working with a travel agent that can help them save money, time and all management headaches.
Home-based travel agents make an average of $31,056/year. Some earn up to $80,000 a year but it all depends on the experience, types of clients, commissions etc.
If you want to be a successful home-based travel agent, it is best to work in specific markets or specific niche (for example, destination wedding or luxury travel).
#18 Online Tech support
Do friends and family call you when they are stuck with tech issues?
Do you enjoy troubleshooting issues?
Are you generally tech savvy?
Can you simplify tech issues so anyone can understand them?
If you answered yes to most of them, you should consider working from home as a tech support provider. You will need to have knowledge of the products of the company you work with.
The average annual pay for a Work From Home Technical Support Specialist Across the U.S. is $50,959 a year. Here are a few companies that hire tech support reps to work from home:
#19 Recruiter
More and more companies, nowadays, let recruiters work from home. Your job will be exactly the same as an in-house recruiter.
So, you are looking for the right candidates online. In this scenario, however, you will also be responsible for screening the applicant and interviewing them.
The average annual pay for a Virtual Recruiter Work From Home Job in the US is $5564. You can look for jobs on remote.co.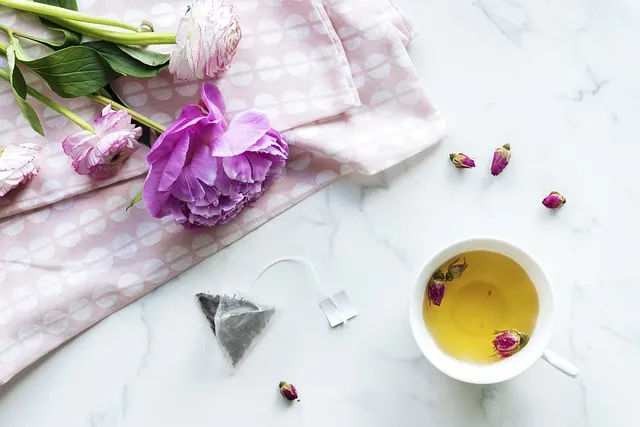 #20 Digital marketer
Every company, every industry, every businessman requires a digital marketer.
As a digital marketer, you will be required to write and design marketing campaigns (like email newsletters, social media scheduling etc) to reach the target audience and generate leads.
Along with this, you will be expected to keep a watch on stats: open rates, click-through rates, impressions, and sales. If you want to become a digital marketer, I highly recommend you to follow Neil Patel. He has got everything you need to learn!
You can also take a look at the strategy school here. They also have quite a few free courses you should sign up for.
Look for work from home marketing jobs at:
#21 Social media manager
Continuing from #20, companies require social media manager. Why?
Because social media is important to attract leads and it takes up a lot of time if done yourself.
As a social media manager, you can either manage social media accounts for companies or help them develop a complete strategy. Sometimes, you are responsible to handle the online image of that company.
Meaning, you will be responsible for designing advertisements, plan campaigns, and set strategy.
Depending on the work and type of client, you can easily charge $200-$1000 per month for handling one social media account.
In case you are interested to handle Instagram accounts and learn about it, you can check out these courses by Alex Tooby.
And, if your interest lies in Pinterest, this article on how to become a Pinterest VA answers every question you will have about this remote job. You can also check out this course and sign up on the waitlist here.
Finding stay-at-home jobs in social media marketing isn't difficult. Here are two spots to start your search:
#22 online tutoring
Are you an English teacher looking for a flexible schedule?
Then, sign up, with VIPKID and earn $18-22 an hour for teaching English to Chinese kids.
You can also look into teaching Korean students online and making money. This is one of my favorite stay at home job that pay well.
This is, no doubt, the best job for stay at home moms.
#23 Renting on AirBnB
Do you have an extra room in your house that you aren't using? Do you travel often?
If yes, you can earn a full-time income by becoming a host on Airbnb.
Depending on where you live, you can earn hundreds of dollars each month renting out a room or the entire house. I highly recommend you read this guide on renting a house on Airbnb.
Isn't this the best work from home job? Stay at home, host a traveler, make friends, and have a good time!
You can also check out how to make money with real estate and investment property.
#24 Instagram influencer
This is one of the best work from home jobs that pay well today. It is exciting and in-demand.
Businesses love to collaborate with an Instagram influencer in order to put their product/services in front of the right audience. You get paid to click photos, attend events, and post pictures on your account.
The more engagement you can drive, the better you get paid.
You can earn up to $50 a post to $500+ a post. It all depends on your reach, engagement, and traffic you can drive back to the client's website
In case you are interested, you can check out these courses by Alex Tooby on becoming an Instagram influencer.
#25 Customer service representative
Do you have impressive communication skills? Do you like being on the phone and have a reliable internet connection?
If yes, then you can take up a remote job as a customer service representative. You can also look into email and chat rep. You can earn between $8-$15 per hour as a customer service rep.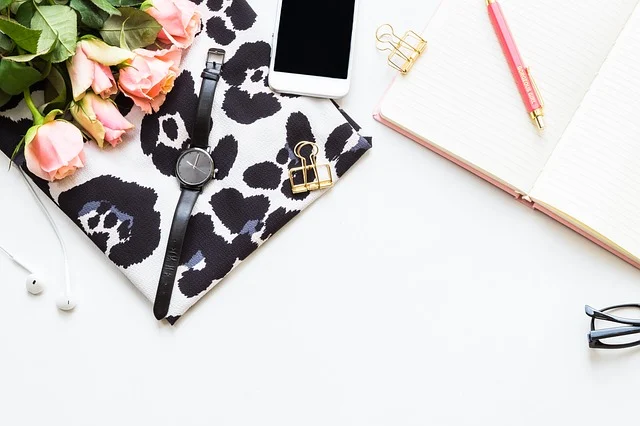 #26 Data entry
This is one the easiest to get. While inputting data for businesses isn't exciting, you do not require previous experience or training to start this job.
You can easily earn $15 an hour and more as you gain experience. Check out data entry jobs for beginners
Also, beware of 3hourjob.com. Read the 3hourjob.com review.
#27 Medical Coding & Billing
As a medical coder, your job will be to review charting done by the doctor, nurse or a medical professional and ensure it goes into the bill or form submitted to the insurance companies.
Some coders are also required to check for accuracy, overlapping codes, insurance regulations, and billing requirements. On average, medical coders earn between $15-$18/hour with an average salary of around $38,000 per year
If you are interested in medical research and science, you can also consider freelance medical writing.
#28 Etsy store owner
Do you make handmade products like magnets, jewelry, holiday cards, or linen, candles etc? If so, set up an Etsy shop and start selling your handmade crafts online.
You can use this guide on boosting Etsy sales using Pinterest and making money selling candles
Find out the best items to sell on Etsy, like selling coloring pages.
#29 Online author
No more do you need to send in your manuscript by courier and wait forever for a positive response. You can opt for self-publishing or e-book publishing instead.
A growing number of people are taking advantage of this facility and writing books that have gone to become bestsellers.
You will have to, however, write, edit, and market it on your own. You can self-publish a book and sell it on your website or use Amazon.
#30 Video blogger
51% of marketing professionals worldwide name video as the type of content with the best ROI. So, it is indeed the best to start a video blogging about things you love to do. You can earn by
promoting products,
affiliate marketing
collaborating with brands, and
ads
Video bloggers can make from $1000 a month to over $10000 a month. It all depends on your skills, quality, niche, traffic etc.
#31 Photographer
No business has the time to take original photos for everything they want to do – which makes a virtual photographer the best work from home job in 2019.
There are over hundreds of websites that give you stock images for a price. You can sell photos to these websites or start your own stock photo collection. If you have a decent camera and a photographers eye, you can be a stock photographer.
Each time someone buys a license to use your image, you make money. Payout starts from $1 and goes up depending on the quality. The trick is to sell your photos on multiple platforms – wider your reach, more your profits
If you sell it on your own website, all the money is yours but you will need to market yourself a lot more.
Here are a number of sites that will pay for your stock photos:
and, some of the kinky niches (and, damn profitables ones too) are selling photos of yourself, selling feet pics and selling hand pics.
#32 Business Coach
If you have an extensive personal experience or have been professionally trained to help others achieve their goals, you should become a business coach. For example, a career coach will help you edit resume, assist in career transition, with interviews etc.
Similarly, a life coach will help you with relationships, work-life balance, confidence etc. Here are some common areas that coaches work.
Blogging Coach
Business Coach
Career Coach
Financial Coach
Health and Wellness Coach
Life Coach
Personal Coach
Relationship Coach
Religious Coach
You can charge anywhere from $10 – $300+ an hour. It all depends on the results you achieve, testimonials, recommendations, experience, pain points you deal with etc. Isn't this the best working from home jobs?
#33 Affiliate marketer
Affiliate marketing is a way to earn passive income.
It is simply referral marketing – when people use your link to buy a product or service you have recommended, you get paid a small amount of commission at no extra cost to the buyers.
There are many affiliate programs, like Amazon, who do not require you to have a blog. You can use social media channels instead. This is, no doubt, the best at home jobs for moms.
Start your affiliate marketing training here.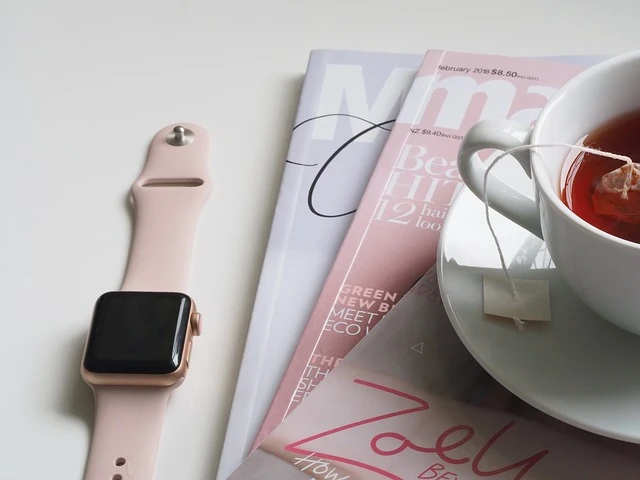 #34 Courses on Udemy or Thinkific
If you can teach a skill (painting, sketching, marketing, writing etc), you should create and sell courses on online platforms.
This is an ultimate guide to choosing between Udemy and Thinkific
I recommend you grab this free workshop by Kate. It teaches you how to start, build and sell as well.
I recommend you learn copywriting with Kate Doster. She is brilliant and she breaks down the entire process in a manner that you can replicate success of 100k launches. Start here with copywriting now.
#35 Stock Tunes
Just like stock photos, stock tunes (royalty free music) is in demand too. If you like to compose tunes or music in your free time, you can monetize it and make money from it.
A few music libraries that are always looking for composers
You will be splitting the money with the library. It starts from 50/50 and goes as much as 65/35.
According to this article in The Guardian, if your music is in demand, you can earn an income of about $30,000-$40,000.
#36 Animator
Do you have the skills to create animations and visual effects?
It could be for anything – movies, video games, advertisements, television or other types of media. If yes, then you can earn a full-time income by becoming a freelance work at home animator.
The average annual pay for a Freelance Animator Across the U.S. is $61,966 a year
#37 Baker
Do you love baking? Are compliments on your baking and decorating usual? Do people ask you to bake for them on occasion?
If any of them is a yes, you should be a professional baker. You can sell it in the neighborhood, online or local farmer's market
You can also look into starting a dog bakery. If you are interested in that, we have a free recipe for you.
Want to start your own dog bakery business? Grab your free recipe here.
#38 Internet Security Specialist
The demand for internet security specialists is only going to grow in the years to come.
As an internet security specialist, you will monitor networks for security threats, work on security standards and install data protection systems.
According to the U.S. Bureau of Labor Statistics (BLS) the median annual salary for an information security analyst was $90,120 in 2015.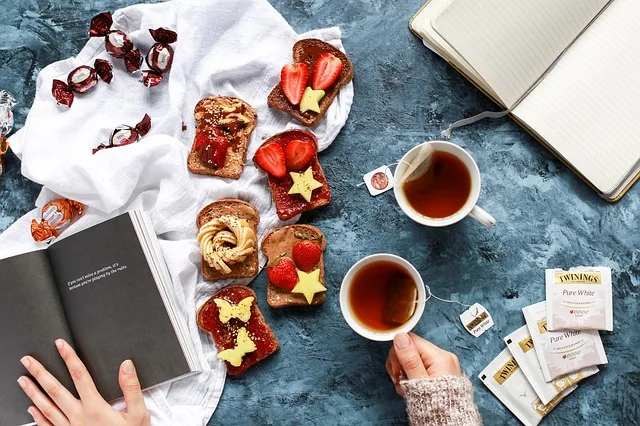 #39 Ethical hacker
As the name suggests, ethical hackers attempt to break into systems without the intention of causing any damage and report the findings to the owner.
In other words, you are supposed to find the loopholes in the system that criminal hackers could exploit and ask the owner to fix them before any damage could happen.
The average annual pay for a Freelance Hacker Across the U.S. is$66,836 a year.
#40 Work at home lawyer
If you have a law degree (like myself!) and want to work from home as a stay at home parent, you have several options.
You can work as a researcher, Scopist, legal writer, or someone who helps out law firms and attorneys with drafting documents.
The best way is to reach out to law firms in your area and start exploring the opportunities.
#41 Product reviewer
You can review literally any product and make a decent living out of it. In fact, you can earn between $20,000 to $95,000.
The best tools to start product reviews are:
YouTube
Blog
Instagram
TikTok
#42 Tax Preparer
A tax preparer is a great side hustle for extra income or a complete work from home job that earns you a full-time income.
As a tax preparer, you have the potential to earn the entire year's income in the first 4 months of the year. You can easily make upto $30000 and up.
Don't forget to register with the IRS before you start this home-based business. How?
We have a free course on starting your tax biz, here.
#43 Babysitting or child care business
Running a babysitting or child care business is lucrative. I'm sure you have friends, family, and neighbors who would love the help of a professional to watch their children.
Just make sure that you obtain the correct licenses and permits.
Babysitting Jobs Near Me – Earn $2k+ a month and more
#44 Online Nurse
Telehealth industry is catching up and so are the jobs of an online nurse. So, if you cannot go to the hospital, this could be it.
You could work for 24-hour healthcare emergency services line talking to people over the phone and advising (sometimes making a treatment plan) them based on symptoms or via web chat.
Average Salary: $62,000
#45 Online Therapist
If you are a qualified therapist, you could easily start an online business which offers web sessions.
While business coaches usually have sessions online, the trend to talk to therapists online is now gaining momentum. If you want to look into this trend, you could sign up as a therapist on Talkspace or a similar site.
Average Salary: $42,000
#46 Coding
Developing apps, websites and other techie stuff will NEVER go out of business. If you are a coder or interested in learning new languages, there is nothing better than becoming a freelance coder.
You can work from anywhere. All you will need is a laptop, phone, and internet connection. You can sign up with Treehouse and learn different languages.
You can pick up CSS, HTML, JavaScript and other programming scripts if you are into website development. However, if you want to work with apps – you will need to focus on C++, C#, Objective-C, and HTML5 (among others), depending on the platform or device you'd like to design for.
SQL, Java, and Python are also great languages to have experience in if you'd like to work in software development in general.
Average salary? Well, the sky is the limit and it all depends on how well you can code.
47. Editor
You do not require a degree but excellent spelling, grammar, and attention to detail is required.
A beginning editor can expect to charge right around $20 an hour. However, an experienced content editor can charge more, as much as $50 to $85 an hour.
48. Virtual Juror
A job of an attorney is to win the case. So, it takes a lot of research before they go on trial including trying to figure out what potential jurors might think of the case.
And, this where virtual jurors come into the picture. To get opinions, attorneys hire people to pretend as jurors for their case so they can analyze where they stand.
You can check out these jobs on Online Verdict and Jury test. They let you know once the case is up and after you have reviewed it and submitted your response – you get paid.
It can be anywhere between $5 – 60 and up depending on the complexity of the case.
#49 Fundraiser
As a fundraiser, your responsibility includes organizing events to raise funds, writing grant applications, maintain a relationship with donors and reaching out to new ones.
Fundraisers are paid a median salary of $49,698 per year, according to PayScale.
#50 Insurance Claims Adjuster
While some companies prefer a bachelors degree, it is not mandatory. However, there are certain skills you must have:
Analytical and math skills
Word processing and typing skills
Comfort with learning new software – you will be required to use the appraisal software
Above average work ethics and high levels of integrity
Communication skills (because you might have to deal with people in stress)
You can start in restoration if you want to break into this industry. Check out CatAdjuster and From One Adjuster to Another.
On both of these websites, you'll find valuable information on training, job listings and current industry events. The median salary for a claims adjuster is $63,670 per year, according to the BLS.
Well, if you are still looking for more ways to earn money – I have two more options. However, they are not work from home jobs. You will have to get out of the house, similar to getting odd jobs.. get it?
#51 Scrap Yard Business
If you can find scrap yards near me and you, you can make money from it.
All you have to do is collect lots of metal scrap, segregate them and sell them to a scrapyard for money.
#52 Pawn Shop
You can make money selling items to a pawn shop or start your own pawn shop.
#53 Buy/sell/grow rare plants
Since the covid pandemic, more and more people are getting into gardening as a form of relaxation. One trend that has been growing in popularity is the sale of rare and unusual plants.
If you have a green thumb and are looking for a way to make some extra money, selling rare plants & variegated plants could be a great option for you!
Particularly variegated monstera types, like the adansonii, have been selling like hotcakes lately.
A few more ways to make money online:
Conclusion: Best Work From Home Jobs
There you go. And, now – over to you.
These are some of the best online jobs for work at home moms, dads, or anyone wanting to quit 9-5. Which one of these work from home jobs are you planning to take up?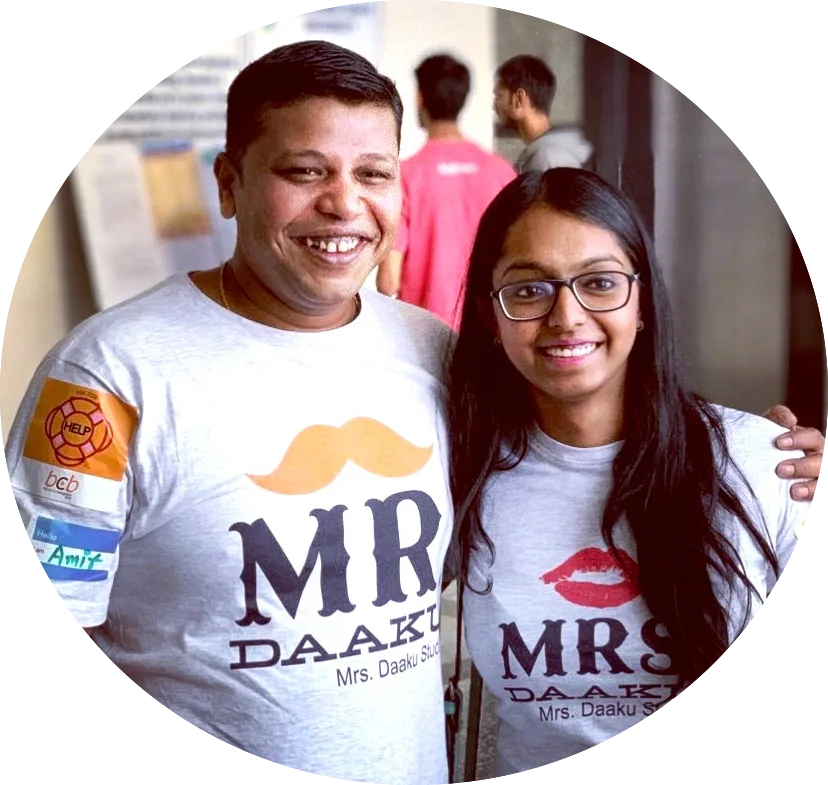 Hi buttercup, thank you for stopping by. We're Chhavi & Amit.
We're a couple who quit our high paying jobs as a lawyer and an engineer to start hustling online. Now we're full time bloggers and YouTubers. We have been featured on Wealth of Geeks, Hello Sensible, Savoteur, Play Louder, A Dime Saved, Forbes, Business Insider, Readers Digest, CEO Blog Nation, Starter Story, Yahoo! Finance, MSN, BankRate and so much more.

MSN Bylined Writer
Best work from home jobs