Jobs for pregnant women can be difficult. The process is challenging because of the added obstacles faced by expectant mothers. While a lot of them have to work to make ends meet and work out of need, others do not want their financial freedom to end and fear to lose that.
Either way, it is difficult for pregnant women to commute and deal with the stress that comes along with it. Fortunately, a job for pregnant women does not have to be a stressful situation. There are many ways to earn money online or get work at home jobs.
You are not ALONE, if you
are already employed but you are looking for a more healthy and family-friendly job
are a single mom and have the need to work from home (come on, hiring help to babysit is not inexpensive!)
are located in a remote location with no many bricks and mortar jobs for pregnant women
you are just pregnant (or thinking of having a baby) and want to look at jobs for pregnant women or
you are getting a job at 6 months pregnant or something
So, be excited for the bundle of joy that is going to come and go after jobs for pregnant women with gusto! You are looking jobs that do not require physical exertion or cause you too much emotional stress.
This post will help you with the option for jobs for pregnant women, prepare you for the challenge and show you the way ahead. It is the best time for you to explore the several options that you can have.
Tell me,
Are you wondering what is the best job to have while pregnant? Can I get a job while pregnant? Can I change jobs while pregnant? how to make extra money before the baby comes? This post will answer it!
This post may contain affiliate links to products I trust. This means if you make a purchase using the links I may receive a small commission at no extra cost to you. Thank you for the support!
If you are NEW to work from home jobs for pregnant women and wondering if it is for you, check out this FREE WORK AT HOME SUMMIT. Not only does this work at home training have workbooks and ebooks to get you in the right mindset and be on track, but it also has a bunch of valuable interview videos with people you may already have heard about (like Gina Horkey of the Horkey Handbook).
Let's get started with the pregnancy inspired careers. I am going to cover two situations –
I am pregnant and I need some quick cash. It does not have to be a work from home job that continues.
I am not in a rush for money. I want the best jobs for pregnant women that have career potential. OR I need money ASAP but at the same time, I want a job that can continue after the baby comes.
Note: You can use ALL of them to make extra money during your maternity leave.
————————-
#1 I am looking for jobs for pregnant women BUT I need some quick cash. It does not have to be a work from home job or remote job that continues.
Maybe it was an unplanned pregnancy or not, but you are in the crunch of time. The baby is on its way and you need money to buy baby stuff and cover for any emergencies after. In short, you need money FAST (as fast as it is possible).
————————–
SURVEYS
Yes, that had to be on the list – they are the easiest, fastest and legit way to make money while you are pregnant. Don't just DISMISS it as a stupid way to make money. While it cannot be certainly categorized as jobs for pregnant women, it definitely provides you with an outlet to make the extra cash you need.
You can do it anytime and anywhere – while you are in bed, sitting in the park or killing time waiting for the doctor. It is the easiest way to make money while you are pregnant. There are only two legit companies that I recommend (this really is the answer to how to make extra money before baby comes)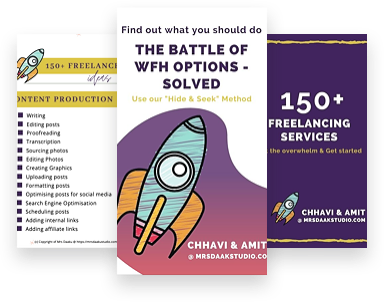 ————————–
Swagbucks is a place where you can get paid to watch videos and take surveys (some surveys pay up to $35 and more). Once you gather a certain number of SBs, you can redeem them as gift cards for Flipkart or Amazon (you can easily cover diapers, wipes, and other baby essentials). You can also get money into your account via Paypal.
You can earn by
watching videos (in between your search for jobs for pregnant women – the long term goal)
playing games
using the Swagbucks search engine for your internet browsing, and
adding the Swagbucks button to your internet browser
Bonus: You get a $10 Bonus after your first eligible purchase (it like free money for pregnant moms to be)
————————–
Survey Junkie is another legitimate survey site to make quick money while you're pregnant. As compared to other survey sites, SJ offers you higher points for their surveys and good user experience. Survey Junkie is known for offering high points for their surveys and good user experience on their site.
There is one feature of SJ that I love – even if you get disqualified from a survey, they give a few points (which no one else does). You have to reach $10 to cash your money.
Trust me, answering surveys and making money is like free money for pregnant moms to be
————————–
If you are a writer (or like writing and want to try it out), this may be the best time. There are many websites out there who pay the contributors to write for them. This need not be a regular gig and you can contribute a one-off.
You can earn anywhere between $50 – $500 and up depending on your ideas and writing ability. That said, this might take a few days to a week or so for the editor to approve your pitch and for you to write, but it is all worth it.
Freelance writing is a short term as well as long term jobs for pregnant women.
These were some of the short lived pregnancy inspired careers. Actually, they are not careers but gigs that can help you make quick cash.
In this section, we will talk about pregnancy inspired careers.
————————–
SELL ANYTHING YOU DON'T NEED
A little de-cluttering before a new member of the family joins in is a great idea. So, if you are pregnant and need some money fast, you can sell things that you don't need anymore. It could be anything – electronics, furniture, clothes, bags, accessories, vessels etc.
You can start off by selling on the Facebook Marketplace. In addition to that, you can also make money while pregnant by selling stuff on
eBay – Selling on eBay is more easy and profitable than you think. Not only can you make quick cash, you can also make it a full-time career afterward. You can learn the chops from the best in the market, Rob and Melissa. I highly recommend you to check these ebooks before you start selling anything on eBay. They are cheap and gives you a start point for starting a profitable flipping business online while you are pregnant.
Amazon – You can start your own FBA (fulfilled by Amazon, meaning, they care off all your logistics while you focus on marketing and selling) business and sell on Amazon. If you are new to Amazon FBA and selling online, you should grab this report on why selling on Amazon FBA works and watch this webinar which tells you 6 Steps To Building A Profitable Amazon FBA Business
If you like this, I have a piece of good news. It is actually a great pregnancy business idea
So, now you know what are the short terms ways to make money while you are pregnant. Let's talk about others (these could be great pregnancy business ideas as well as temp work while pregnant).
#2 I am not in a rush for money. I want the best jobs for pregnant women that have career potential.
If you are not in rush for money and looking for jobs for pregnant women that have career potential, you should look at freelancing.
For those of you going to be moms who do not exactly know what freelancing entails, a freelancer is a self-employed individual who offers different services (we will talk about it in a second).
Freelancing is one of the best jobs for pregnant women for three reasons:
Throughout the pregnancy and after, you have control and flexibility
You have the potential to make a legitimate full-time income from freelance work
It does not matter whether you are looking for getting a job at 6 months pregnant, you can still do it.
Micala Quinn of Live Free Mama has created brainstorming guide to help you find the right jobs for pregnant women. It helps you narrow down your skills, talents, interests, and experiences that you can turn into a profitable work from home career.
Sometimes we just overlook things that are "simple" for us BUT for which people are ready to pay you. Just so that you do NOT miss out on offering services you already know of, brainstorming guide.
Micala has developed a 2-hour free training video which provides tonnes of value and answers a million questions you might have in the beginning, especially for pregnant job seekers. For those of you who are looking for jobs for pregnant women and in-depth content on how to become a freelancer (the ones that answer all your queries at once), this is it –
She covers
Why freelancing is the way to go
5 things you focus on and implement right away
How not to waste anytime
The tools that you need to start (and, most of them are free)
How can you replace your day job income with VA income
Freedom Freelancing Formula workbook will help you understand the secret world of VA and be your guide throughout the free training
It is a steal because it is FREE and provides so much information. Grab it here. Even if you are looking for getting a job at 6 months pregnant, this will help you.
You can also check this out to know where to find freelance jobs.
You could make money as a:
and, oh, many of them make great pregnancy business ideas
————————–
#1 Proofreading
If you like to read and correct other peoples grammar or writing, you can be a good proofreader. You DO NOT need a degree to start a successful proofreading business at home. So, it is one of the best jobs for pregnant women.
You can lounge and read the document on your tablet throughout the pregnancy and once you have the baby, you can continue doing it part-time (in your free time).
Here are a few examples of the niche you can have in the beginning
E-books
Whitepapers
Transcripts
Academic papers
Resumes
Marketing materials
Contracts
Press releases
You can also sign up for this FREE course which talks about tips and strategies to earn up to $40000 a year as a proofreader.
————————–
#2 Virtual Assistant
Virtual assistance could be the exact job you might need during your pregnancy and after. You can easily set your time and take work which is not stressing.
For those of you who do not know much about it, a virtual assistant is an individual that helps other businesses (entrepreneurs, small businesses, bloggers etc) with several tasks. It could be anything from email management, content creation, bookkeeping, graphic design, social media management and much more. You can easily earn $20+ an hour.
Relevant reads
Become a Virtual assistant and earn $100 an hour and up
How to become a Virtual Assistant for FREE – Courses and Resources you MUST HAVE
Work from home job interview 2: Meet Drew DuBoff – Virtual Assistant
Gram this FREE webinar to start off and understand what it takes to be a successful VA.
————————–
#3 Pinterest VA
Pinterest VA is extremely in-demand today and would work out as the best job for a pregnant woman. You can work with bloggers and retail companies.
As a Pinterest VA, your job will be to
Create pins
Write descriptions
Schedule pins
Apply to group boards
You can grab this free Pinterest Prep workbook to start with and figure out what services you can offer.
Relevant reads
Pinterest Virtual Assistant Interview #6 – Meet Yi Ming Lai
Become a Pinterest Virtual Assistant: Make $4000+ a month
Watch this Facebook video by Kirsten and Gina on how Pinterest can earn you money working from home (even when you are pregnant).
————————–
#4 Transcriptionist
When you are pregnant, you would be resting a lot! If you have the ability to sit down for a long period of time and focus, you can start building your remote career as a transcriptionist. It could turn out to be one the most profitable jobs for pregnant women.
You can be a general transcriptionist (the practice of transcribing from audio and video files for all different types of industries, such as academia, marketing etc) or legal transcriptionist (in addition to other qualities, you will also require knowledge of legal terminology and documentation.)
Relevant reads
26 transcriptionist Jobs Online for beginners
How to become a transcriptionist and earn $1000+ a month
Grab these FREE courses by Transcribe Anywhere on General Transcription and Legal Transcription. It will give you an idea about what skills you require, how to market yourself, what will you be doing etc.
————————–
#5 Freelance Writer
Freelancing writing helped me achieve financial freedom sooner than I thought. In the first month of actively freelancing, I totaled at $900. You can read about my strategies here.
If you want to earn your first $1000 writing online sign up for my FREE course – 7 days to freelance writing success.
Relevant reads
How to find and pitch clients your freelance writing services
Freelance writing for beginners interview #5: Meet Lisa Tanner
What is freelance writing? – An ultimate guide
How to start freelance writing: List of must-have resources
While you can learn the skills to be a successful freelance writer online, if you want to scale quickly and earn $3000+ a month before you give birth, I highly recommend you to invest in these courses and get yourself a mentor.
Both of them are work at home moms, earn over $300-400 a post and show you exactly how you can do it too. That makes freelance writing my no. 1 choice as jobs for pregnant women.
In case you are not ready to spend on courses yet, sign up for Skillshare here. Skillshare is my go-to place to learn a new skill without having to splurge hundreds of dollar or for FREE. It is an online learning community where you can explore thousands of classes in design, photography, business, and more.
————————–
#6 Voice acting
Becoming a voice artist can be one of the best jobs for pregnant women. It is an art of providing your voice to represent a character or give information to your audience. A voice over artist job will require you to read the script and using your voice bring that script to life.
Note: If you want to know more about voice acting, voice over jobs and voice over training, you should check out this free course. It will answer all your questions about starting your voice acting career.
Voice over online actors or artists are more common than you think. Similarly, there are many voice over jobs in the market which makes voice over jobs from home a lucrative option to consider. Voice actors can be heard in commercials, audiobooks, telephone greetings, movies, shows, plays, store announcements etc.
#7 Scopist
Scoping is editing legal documents for court reporters. It is a lesser known job but has the potential to earn a full-time income which is more than a 9-5 job. You can easily manage a job that pays $20-40 an hour. As you gain more experience and get better at your work, you can increase your rates to $34-45 an hour.
I highly recommend you to read this detailed guide on Scoping – How to become a successful Scopist? Everything you need to know
If you are a wordsmith, love crosswords and researching – this is for you. To learn more about what it requires, grab the free course mini course and see if you want it to your job during pregnancy
————————–
#8 Blogging
If you have time in your hands (9 months of pregnancy is more than enough), blogging is what you should take a look at. There are ample ways to monetize your blog from the start. To name a few – affiliate marketing, ads, digital products like ebooks, services like freelance writing, etc.
6 months into blogging, I have made $1100 from this blog and you can read about it here – How to make money blogging for beginners: Income Report [Sept-Dec 2018]
You can buy WordPress hosting at $3.95 a month from Bluehost. Click here to start. The basic plan will suffice. You can safely ignore the other plus and pro plans.
Relevant articles to help you set up a blog:
How to start a WordPress blog/website using Bluehost: Step by Step tutorial
How to start a blog series – Understing setting up a blog basics
How to decide which hosting (Bluehost, Hostgator or Siteground) to buy for your mom blog?
How to launch a WordPress blog with Bluehost in 15 minutes?
How to come up with clever blog names?
#1 blogging course recommendation
If you just starting out and want to do everything right in the first go Ready Set Blog for traffic IS IT. This course builds up a strong foundation for your blog and tells you exactly how to get thousands of views quickly and make money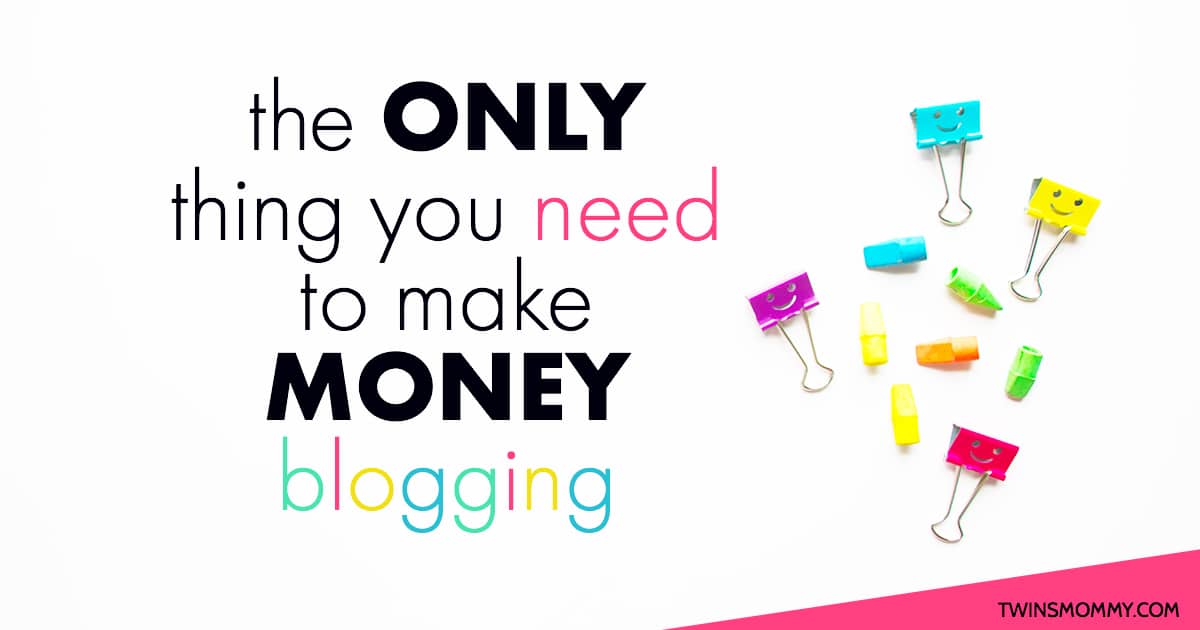 Brooke Allen (one of her students who I chatted with) has to say this –
I LOVE it. It helped me out a ton. I'm still working through the class but went from 1700 page views in July to over 35k in August using many of the techniques she teaches.

Click here to know more.

————————–
#9 Amazon FBA
Amazon FBA (fulfillment by Amazon) is a way for sellers to not only sell their products on the platform but use Amazon's delivery and fulfillment services as well. Basically, you will be required to send the product to the nearest Amazon fulfillment center and for a designated fee, Amazon handles product storage as well as shipping.
————————–
#10 User testing
Even if you do NOT have an engineering degree, it does not matter. You can become a work at home tester. In this post, I bring you website testing opportunities which simply requires a computer, microphone, webcam, and your enthusiasm.
I highly recommend you to read 10 online portals that pay you to test websites
————————–
#11 Home-based travel agent
Don't dismiss it just yet. People and corporates prefer working with travel agents that can plan for them, save money and time.
If you want to be a successful home-based travel agent, it is best to work in specific markets or specific niche (for example, destination wedding or luxury travel).
————————–
#12 online tutoring
Do you like to teach kids? Are you an English teacher looking for a flexible schedule?
Then, sign up, with VIPKID and earn $18-22 an hour for teaching English to Chinese kids. This is one of my favorite stay at home job that pay well. This is, no doubt, the best at home jobs for moms.
————————–
#13 Renting on AirBnB
Do you have an extra room in your house that you aren't using?
If yes, you can earn a full-time income by becoming a host on Airbnb. Depending on where you live, you can earn hundreds of dollars each month renting out a room or the entire house.
I highly recommend you read this guide on renting a house on Airbnb.
————————–
#14 Photographer
Businesses and bloggers have no time to take photos for everything they want to do which increases the need for a freelance photographer.
If you are decent at clicking photos, you can sell photos to these websites (listed below) or start your own stock photo collection. Each time someone buys a license to use your image, you make money. Payout starts from $1 and goes up depending on the quality. The trick is to sell your photos on multiple platforms – wider your reach, more your profits
Here are a number of sites that will pay for your stock photos:
————————–
#15 Affiliate marketer
Affiliate marketing is a way to earn passive income and could be one of the most passive jobs for pregnant women. It is simply referral marketing – when people use your link to buy a product or service you have recommended, you get paid a small amount of commission at no extra cost to the buyers.
There are many affiliate programs, like Amazon, who do not require you to have a blog. You can use social media channels instead.
That said, you will need to follow disclosures and related regulations properly. You can learn all about it here.
————————–
#16 stock tunes
Just like stock photos, stock tunes (royalty free music) is in demand too. If you like to compose tunes or music in your free time, you can monetize it and make money from it.
A few music libraries that are always looking for composers
You will be splitting the money with the library. It starts from 50/50 and goes as much as 65/35.
There you go. These a few jobs for pregnant women, you can try for. If you have questions about these jobs for pregnant
————————–
Phew! Those are quite a few options for jobs for pregnant women like you. But, before you decide to choose a few and see which ones fit, I want to tell you things you SHOULD KNOW (especially if have this question – Can I change jobs while pregnant)
You need to know your rights
It is illegal in many countries to refuse jobs to a pregnant woman. In fact, it is illegal for an employer to ask if you are pregnant. That said, it is difficult to prove that pregnancy was the reason behind any rejection UNLESS you have a job offer in hand.
If your employer rescinds a job offer after knowing you were pregnant, you can go ahead and sue them!
Try to understand your employer's concern and address it
It is no surprise that pregnant women do face discrimination when it comes to the hiring process. It is because of concerns in the mind of employers –
You may take too many holidays because you are sick or you have an appointment
You may be tired and do not have the energy to take on high-stress work or stay productive in general
What if you quit your job after an extended leave for childbirth
Who will replace you
What if you don't have an infant care aide
Try to address these issues when you talk to your employer. That said, not everyone has those concerns and many people are compassionate for pregnant job seekers.
Try to put a plan (or discuss to have a plan) that addresses these concerns and show that they are not making a mistake by hiring you. Answer questions like
Who will help you
How will they help you
How much will you require for appointments etc
How flexible do you want the hours to be
Do you want to work at home for a few days
Will you work longer hours
What will you do after the baby has come (is there an infant care aide)
Begin your job search as soon as possible
It is just as simple as that – begin your job search as soon as possible. It requires a lot of energy and time and the earlier you start – the better it is.
Look for employers are desperate to hire immediately
If you are having a hard time landing a job, look for employers that are desperate for workers. They have a limited time window and if you are a qualified candidate, they wouldn't think twice before hiring you.
Just ensure that you don't put yourself into a high-stress environment and understand the demands of the job.
Do you have any additional tips on jobs for pregnant women? Do you want to add to the list of pregnancy inspired careers? Comment below!