All about bookkeeping jobs from home
Looks like, you are interested in numbers and finances.
That's great news!
Not only can you make a full-time income with traditional accounting jobs, but you can earn equally well with bookkeeping jobs from home.
Yes, that is right! We think bookkeeping requires physical presence but that has changed.
You can get started as virtual bookkeeping and work from home (for real!)
In this post, we will talk all about bookkeeping and remote bookkeeping jobs from home. By the end of the post, you will be acquainted with
What is bookkeeping? (along with a few basics you should know)
Platforms where you can find bookkeeping jobs from home (full-time, part-time as well as freelance bookkeeping jobs)
Where to learn bookkeeping and get certifications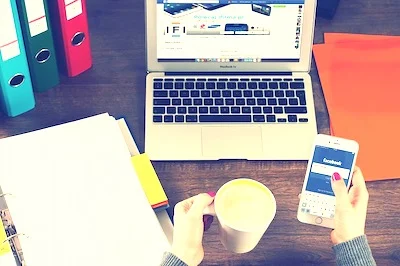 Note – This post may contain affiliate links to products I trust. This means if you make a purchase using the links I may receive a small commission at no extra cost to you. Thank you for your support!
So are you ready?
If you are, start learning the tricks of the trade, be sure to check out this
free online course on bookkeeping.
Not only does it tell you what is required to be a bookkeeper, but it also discusses whether or not you are right for this work at home job!
#1 Can you work from home as a bookkeeper?
Of course, you can start a bookkeeping business and still be able to work from home.
In fact, there are many small sized businesses that prefer hiring virtual bookkeepers. These businesses outsource it to bookkeeping firms who in turn hires virtual bookkeepers (we will talk about them in a little bit).
But, before we move on to that, let's understand –
#2 What is bookkeeping? How is it different from accounting?
Bookkeepers are responsible for the daily financial health of the business (unlike the accountants who prepare tax returns and require a professional degree).
You can also sign up for this free course to understand the role of bookkeepers and what will be your daily tasks
The tasks of work from home bookkeepers generally involve –
Managing accounts receivable
Maintaining annual budgets
Analyzing financial statements
Issuing invoices
Monitoring debt level or financial standing
Maintaining petty cash
Conducting account reconciliation
Processing payroll
Performing various admin support tasks etc.
Note – I highly recommend you check out this post on how to become a bookkeeper with no experience.

#3 How to become a bookkeeper without experience? What qualification do you need to become a bookkeeper
While you do NOT need a college degree to become a bookkeeper, most of the companies that recruit them, ask for a degree in accounting or business. What gives?
So, if you are thinking of getting bookkeeping jobs at home, be a professional and get yourself a certification.
There are many bookkeeping bodies that certify bookkeepers but ICB is the one you want to focus on. It is the largest bookkeeping institute and sets standards for the bookkeeping profession.
You can sign up for this free course to understand the process of becoming a bookkeeper and landing clients. In fact, Jan Huago, ICB USA CEO, has said that he is confident that Bookkeeper Busines Launch (the creator of the free course that I am recommending) will always maintain high standards of education required for students to pass the exam.
Note – I highly recommend you check out this post on how to become a bookkeeper with no experience.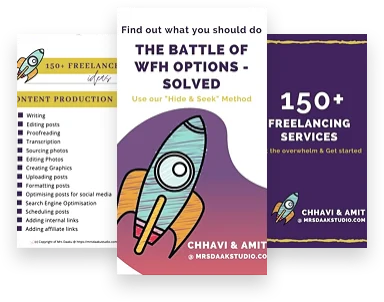 #4 How much do online bookkeepers make?
According to Entrepreneur Magazine, bookkeeping along with accounting is ranked as the #1 most profitable business on the planet.
You know why?
Because every business needs accountants and bookkeepers. Such simple logic!
According to ZipRecruiter, freelance bookkeepers are paid $4k+ a month (on average)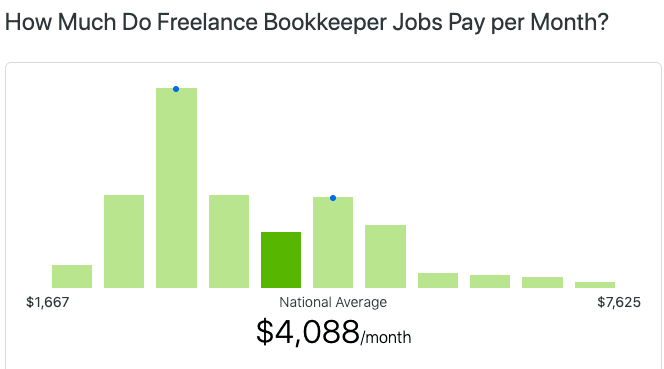 #5 Who hires work at home bookkeepers
Like, I said, every business "needs" an accountant and bookkeeper. You can target in the industry you like or be open to all.
#6 Where to find bookkeeping jobs from home?
If you are a bookkeeper looking for a full-time job or a freelance bookkeeper looking for remote jobs, there are some awesome platforms that can help you.
While my best recommendation requires you to take up a paid membership, there are many more free and legitimate ones. I highly recommend you start looking for bookkeeping remote jobs on those platforms first.
So, let's look at 18 platforms to find freelance bookkeeping jobs from home.
FlexJobs has an entire section dedicated to home-based bookkeeping jobs.
Not only is it a place for you to find virtual bookkeeper jobs for experienced, but it also has many remote jobs for beginner bookkeepers with no experience.
If you are serious about bookkeeping from home and working as a freelancer, you will have to take $15/month membership fee (which is worth every penny).
They are the leaders in outsourced virtual bookkeeping and accounting for small and medium-sized businesses.
You can find a lot of bookkeeping jobs from home on this platform. But, you need to be based in the US and know how to use Quickbooks (at least for most job openings they have for bookkeepers).
You will earn per hour, get paid holidays, a vacation package, 401 (k) plan, and other perks like insurance.
At first glance, this will look shady. The website is old and outdated but it is a legitimate place to apply for remote bookkeeping jobs.
They require you to have a CPA or at least 3 years of bookkeeping experience. Besides that, they also need you to have
A computer
Access to reliable internet
Necessary software (like Quickbooks)
If you are living in Texas, you will have an upper hand over others. They are based in Texas and prefer to hire locals. That said, you will still have great chances to land a bookkeeping job from home even if you are not in Texas state.
Belay solutions are one of the known virtual assistant companies that hire bookkeepers to work from home.
They are almost always looking for virtual bookkeepers with at least 5 years of accounting or bookkeeping experience along with knowing how to use QuickBooks.
They require you to have
Home office set up – a computer, internet connection, and a webcam
The current version of Quickbooks
Take a background and reference check
Note – I highly recommend you check out this post on how to become a bookkeeper with no experience.

While most of their job listing requires specific credentials, they do have bookkeeping jobs from home. That said, they are a stickler for credentials.
You are considered only if, you have
2 years of a professional accounting background or
an enrolled agent licensure
You can apply by emailing them your resume to [email protected]
They are leading providers of legitimate accounting jobs and bookkeeping jobs from home. They majorly provide bookkeeping services to small business and non-profit clients.
The good news is, they do not require you to be a CPA or certified professional.
But, you do need at least 2 years of bookkeeping experience and a college degree (preferably, in accounting or business).
If you get hired, you will enjoy a
flexible schedule,
regular training to keep yourself up to date,
incentive based income
travel to meet actual clients
They are BPO service provider in accounting and bookkeeping area and almost always looking for talent.
Unlike others on the list, ClickAccounts focuses primarily on bookkeeping for small and medium-sized businesses.
They do not post requirement of any specific credentials, so feel free to apply by sending your resume to Send resumes to [email protected]
Assurance Financial Management
While you will find no jobs or career page on their website, they do hire accountants, bookkeepers, CPAs etc.
Virtual bookkeepers help with payroll, financial reports, vendor management, accounts receivables, financial management etc.
Unlike the many others, you will be treated as a freelancer (independent contractor) and will have no employee benefits.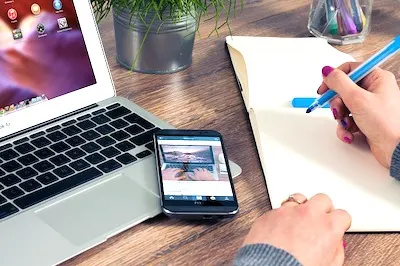 Best Professional Growth as a Bookkeeper: AIPB(American Institute of Professional Bookkeepers)
To be able to land remote bookkeeping jobs, all you have to is create a profile with contact information and upload a resume.
The American Institute of Professional Bookkeepers (AIPB) is known for providing freelance bookkeepers with all the tools that they need to be successful. The membership to the AIPB is not free, but you can access the job site.
You can either
Sign up as a bookkeeper looking for full-time or traditional employment OR
Register as a freelance bookkeeper and post the services you offer
The job portal allows you to search for jobs according to job title, location, or the date the job was posted.
They provide bookkeeping services to many forms of businesses and make work from home positions available to bookkeepers of different skill level.
You need to have experience with Quickbooks to be able to apply.
Upwork is a known freelancing platform and hosts much work from home bookkeeping jobs.
If you are starting out, then Upwork is the best place to find beginner jobs.
Smar Books helps businesses streamline bookkeeping, accounting, payroll, HR, tax planning and prep.
They hire accountants on a regular basis and looking for many as I write this.
Do check this out for bookkeeping jobs from home.
Robert Half is a company that helps with hiring employees. They are almost hiring accounts and bookkeeper.
If you are looking for bookkeeping jobs from home, do check this one out. I found a bookkeeping job listed on this May 17.
They are a team of accountants, CPAs, and bookkeepers who provide end to end solution to entrepreneurs. Check out their join the team page to know if they are hiring.
Other platforms to find virtual bookkeeper jobs
Fiverr
Trulenacer
People Per Hour
Indeed
You can also look at these 37 remote job sites.
Last but not least (actually, the best!) is to –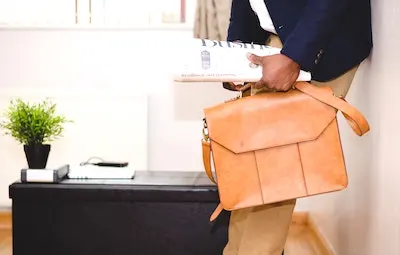 Start your own practice
There are so many businesses out there who need a bookkeeper to manage finances.
The truth be told – it is extremely difficult to find good bookkeepers and if you are one, the demand is endless (so is money).
So, why not start an independent practice? You can start by contacting local businesses.
As long as you have the required certifications, you should have no problem landing a remote bookkeeping position. Learn how to become a bookkeeper from home, here.
Ready to Start Your Own Bookkeeping Business?
Oh my! So, you have decided to start your own bookkeeping business from home.
The first thing you need to do is –
Work on getting your certification and learn about bookkeeping
If you are a CPA or an accountant with required qualifications and certifications, then you are free to skip this step.
But, if you are new to this with no prior experience, learn about bookkeeping and work on getting your licenses/certifications.
Final thoughts on bookkeeping and finding the right bookkeeping jobs from home
I highly recommend you to take Bookkeeper Launch
If you took the free course and met the 7 criteria outlined at the outset, then bookkeeping is for you.
The course is split about 50/50 between learning the bookkeeping skills and learning the business and marketing skills to land freelance bookkeeper jobs.
The course comes along with an amazing Facebook community. It has over 2500 members all helping and encouraging each other.
There you go.
This is all about bookkeeping and how to find bookkeeping jobs from home. If you have questions, do not hesitate to comment below and let me know.

Best Job Site to Find Freelance Bookkeeping Jobs from Home