Sell photos app: Where can I sell photos for money?
So.. you have decided to sell photos online and make money.
…. There is nothing better than these apps to sell photos to begin with.
We all know that photography is a crowded and competitive field.
Professional photographers, as well as passionate shutterbugs, compete with one another to offer their pictures for different genres.
If you are an amateur photographer with the dream of making a living with your hobby, this post can help you get started.
The internet has opened a lot of opportunities for you to sell pictures for money.
… In fact, you can sell feet pictures and make thousands of dollars.
Many people need photos and images for their websites, magazines, and brochures, and they are willing to pay decent price to photographers for the rights to use them.
and, this is your window to make money from home.
Read on as we tell you the
best apps to sell photos
how to click better pictures and
how to sell pictures for money and make money taking pictures with your phone.
and, oh. Besides that, if you were wondering how to make money from your phone or with smartphone apps, these 21 apps to sell pictures can help you.
Note – This post may contain affiliate links and sponsored listings. Please read disclosure policy.
Want to make money quickly? Here are a few platforms to earn up to $25 – $50 in a few minutes!
Best apps to sell photos online for money
1. 500px
500px was launched in 2009 and is a leading network for photographers with millions of members worldwide.
At 500px, you can sell you your high-quality images and gain global exposure.
You can also participate in contests and compare your work with other talented photographers who're taking part.
If the photos you send to 500px are approved for their collection, you can earn up to 60% royalties on your photos.
500px has a free and a paid version of their app. However, the downside of having the free subscription is that you can only upload seven images per week.
2. Agora images
Agora is a free-to-use photography app that has over 3.5 million users from 193 countries.
How much you can make from this app depends on the number of stars you have accumulated.
…..As you get better, you get higher ratings and achieve a higher rank. A higher rank means more earnings.
You can also participate in sponsored contests on this platform and win prizes and earn money.
In Agora Images, you don't sell the full rights to your photo at one time.
You can resell the same picture to other businesses as well which makes it a great deal.
3. Bylined
The sell photos app Bylined aims to make it easier for brands and photographers to come together.
Through this photography app, the photo buyers (brands or agencies) request for a specific type of photo and choose a bounty that they are willing to pay for it.
The app users are then notified about the assignment. The brand picks the best pictures, and the winners get paid.
Bylined earns money through the 25% service fee that it charges to the brand.
4. Dreamstime
Founded in 2000, Dreamstime is a royalty-free microstock site that has over 24,000,000 registered members.
The contributing photographers can receive between 25% and 50% revenue share.
You can get an extra 10% bonus if you have an exclusive contract. These exclusivity rights can be from one to three years.
If you join Dreamstime as an exclusive contributor and don't sell your photos to anyone else, you will get a 60% revenue share for all sales.
You can request payment once your earning balance reaches $100.
5. EyeEm
EyeEm is a community platform for photographers, and it has over 25 million photographers around the world.
You can sell photographs individually on this platform.
EyeEm also has challenges which they call 'missions.'
If you participate in missions, you can win:
Exhibition in a major public event
Winning a press pass to events or
being featured in premium collections, and getting a chance to earn more money.
At EyeEm, you retain the copyright to your image and earn 50% of the commission if your photo sells.
Their lowest license is $20, so you would make a minimum of $10 if your photo sells.
EyeEm is a non-exclusive marketplace, so you can also put the same photos up on multiple sites.
EyeEm also offers free tutorials and tips to help you improve your photography skills.
You should definitely take advantage of that.
6. Foap
Foap is a free photo app to sell photos and videos online.
Once your pictures are uploaded on Foap, they become available on Foap Market to millions of buyers.
Several big brands, including Bank of America and MasterCard, have been known to buy photos through this app.
Another way you can earn money on Foap is by joining photo missions organized by famous brands here. The rewards can be hundreds of dollars.
You need a minimum resolution of 1280 x 960 pixels for your photos here.
7. ScoopShot
Scoopshot is a crowdsourced on-demand photography marketplace.
Launched in Finland in February 2011, ScoopShot allows you to set your own prices for your photographs.
You can also make money through daily tasks and contests.
These tasks, which are usually requests for specific photos from brands, are sent directly to your smartphones based on your location.
The photos that are submitted are then put up for sale in the ScoopShot store. If your photo is purchased, you will receive a notification.
Another exciting feature of ScoopShot is that if online advertisers use your photo, you also earn a share of the advertising revenue.
8. Shutterstock Contributor
Shutterstock has been in the market for over 15 years and is one of the most popular stock photography sites.
They have a vast customer base and have made over $500 million worldwide.
The submission process is relatively quick, and it takes just two days for images to be approved.
The images submitted here are subject to non-exclusive licensing and can be used elsewhere.
Shutterstock also gives credit to the owner of the photo, which helps protect your ownership and helps to market your brand.
As a Shutterstock contributor, you can earn 20% to 30% of whatever your image earns. You can make money through selling your photos here at $0.25, and the payout can go up to $120 for custom images.
9. Snapwire
Snapwire is another app where you can sell your images and earn money.
It has been built with content creators in mind, so it is easy to use. Snapwire has around 800,000 content contributors.
You can earn money by submitting your pictures in the marketplace or through requests and challenges.
You can earn a 50% commission through marketplace sales. If you sell a photo through a challenge or request, you can earn a 100% commission.
At Snapwire, you can earn points to upgrade your level. Earnings points help contribute significantly to increasing your visibility and attracting photo buyers.
The points will also help you achieve a higher level to open new doors of possibilities for selling your photos.
The site has seven levels to achieve, Explore, Shooter, Advanced, Expert, Elite, Pro, and Master.
10. Stockimo
Wondering how can I sell my mobile photos? Stockimo is your answer!
So…. if you love taking photos on your iPhone and have been wondering, can I sell my iPhone photos, Stockimo is just the app for you.
The Stockimo app is designed to help you sell the photographs you capture on your phone.
It has been created by Alamy, one of the largest stock photo agencies.
The app is only available to iPhone users, and you can sign up directly using the Stockimo app or via the Alamy website.
The process is quite simple. You choose best photographs and upload them to the app.
These photos then go through a stringent review process and are rated between 1 and 4. Only the images with ratings of two and above are approved for sale.
You can make an average of $5 to $90 per image, and you also get to keep all the copyrights.
It is one of the best apps to sell smartphone photos.
11. Twenty20
Twenty20 is another app where you can sell photos online for money.
This app has been around since 2012 when it started as InstaCanvas.
What makes this app different from others is that it gives every photographer a unique platform to display their best photographs in their gallery.
The users also get a personalized link to promote and sell their pictures.
Each photo that you upload will earn a commission when it is sold, and there is no minimum payout.
You also get to keep 100% of the commission if you win a challenge.
The payments are made once a month.
12. Clashot
Clashot is an app that helps you make money with the photos that you take using your camera.
You need to upload these photos to the app, and then the app will upload it to the Depositphotos website.
You will earn a commission for every one of your photos that sell. Clashot will pay you a percentage of the proceeds from the sale of your photo.
If there aren't any photos that the advertiser or company is requesting, Clashot will put them in the 'offers' that photographers can participate and compete in.
Clashot sends requests for the kinds of photos that brands are looking for, which helps in uploading the right kinds of pictures.
13. Depositphotos
Depositphotos has been around since 2009 and has about 16 million royalty-free stock photos, vector images and videos in its database.
It is set up like Instagram, which means you can follow other photographers and see their updates.
Depositphotos pays between 44% and 52% royalties for each file that is sold via its 'pay as you go' plan.
If you are an exclusive contributor, you will earn 50% to 60% royalties.
Depositphotos pays between $0.30 and $ 0.35 for each image for its subscription plans.
If you are an exclusive contributor with Depositphotos, you can earn $0.31 and $0.40 per image.
14. Adobe Stock
Adobe Stock is a stock photo service offered by Adobe, the makers of popular editing software like Adobe Photoshop and Lightroom.
Adobe Stock offers a royalty of 33% for photos and 35% for vector art.
You can deposit this money in your bank after you reach a threshold of $25. Adobe stock also does not force you to give the exclusive rights to your photos.
Adobe Stock is integrated with other Adobe apps, which means your photos can reach millions of users and potential buyers.
Using Adobe Stock is quite simple and easy. Adobe's smart tagging system tags all your pictures for you. You can also upload your images through Adobe Lightroom CC, Adobe Bridge CC, or its website.
15. Alamy
Alamy was launched in 1999 and is headquartered in the United Kingdom.
Though it does not have as many customers as Shutterstock, it is an excellent option for photographers.
At Alamy, you get 50% of each direct sale for images that are exclusive and get 40% of each direct sale for images that are not exclusive.
Alamy has paid over $180 million to its contributors.
Photographers can upload their photos here without licensing or copyright issues.
16. Etsy
With more than 30 million users, Etsy is a great place to sell your products.
Though it is better known as a marketplace for handmade products, you can also sell your photos here.
You can sell your pictures here in the form of physical prints or digital downloads.
You can set the price of your photos and even design the page where you sell these pictures.
Just remember that you're when selling prints, you'll have to factor in the cost of printing, packing, and shipping.
Etsy keeps 20 cents on every product you upload as well as 3.5% of the sale price.
17. Photomoto
Photomoto is not an app but a print-on-demand e-commerce widget that integrates seamlessly into your existing website.
If you already have a website, you can add this widget to your website, and Fotomoto will manage all your photo selling procedures for you.
Fotomoto allows you to offer digital prints, photo prints, and even canvas prints of your photos.
They handle the printing, packing, and shipping of your photos while you can concentrate on taking quality images.
You can also adjust the widget settings to display your own branding information and logo.
The basic subscription plan for FOTOMOTO is free, but you have to pay 22% in transaction fees.
18. Crestock
Crestock was initially launched in 2005 in Norway but was later acquired by Canadian stock photo corporation Masterfile in 2010.
With only one licensing option available, Crestock has focused on buyer education, designer resources, and various buyer options to make Crestock an admired stock photo agency.
Their free image offers are abundant, and their industry information relevant and up to date.
You can set up a free account on Crestock and upload your photos. Once your images are evaluated, they will be added to your Crestock portfolio so that customers can buy them.
You can also add specific keywords and descriptions to each image to increases your chances of approval.
19. Snapped4U
If you are interested in event photography, then Snapped4U is the website for you.
You can upload the event images on this website, and your clients can choose the photographs they like.
You can also make your gallery private and assign a password, which can be sent to your clients to access it.
The site charges $10 as a registration fee. Snapped4u also takes a .50 cent cut for photos under $5 and 10% for anything above that price range.
Snapped4U charges the customers and pays the photographers once a month after their account balance exceeds $50.
20. Photoshelter
If you are not interested in putting up your photos on a stock photography website, then Photoshelter is a good option for you.
…PhotoShelter is a photography website, empowering photo sales and providing marketing and archiving tools for photographers.
This e-commerce platform can integrate into any website. Phototshelter provides photographers with an easy way to show, sell, deliver, and organize their photos.
It gives you cloud storage for your images. It also has an intuitive interface and an excellent SEO service.
The benefits include retaining full control over how your photos are displayed so that you can earn more.
The basic subscription plan starts at $10 per month, but it has minimum features.
21. TourPhotos
TourPhotos is a photo platform dedicated to tour companies that need to sell their professional photographs to their customers.
Many travel agencies and tour companies upload photos of their trips here so that the attendees and the general public can purchase them.
TourPhotos is also an excellent platform for travel photographers to sell their photos online.
TourPhotos pays a 5% commission on all their sales.
These are the best apps to sell photos online. Let's look at ways to optimise the process and sell faster.
Related post: Want to sell dirty pics? Check out this post on feet pics and more.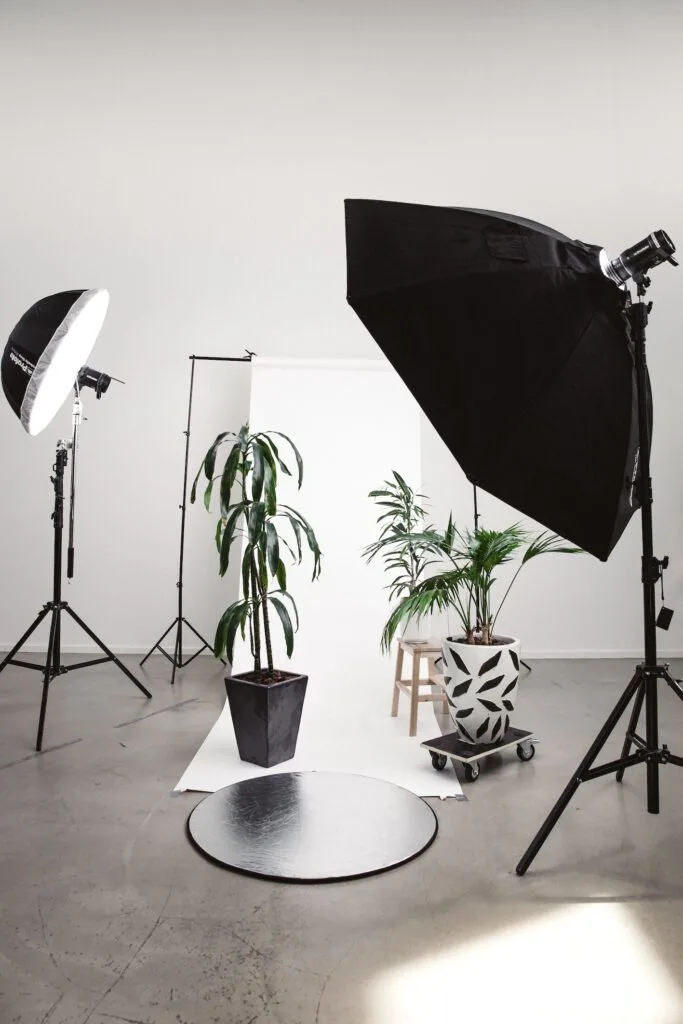 How to sell your photos online: Where to start?
Are you wondering how to make money selling photos through an app?
Now that you have gone through our list of photo selling apps and websites, you should follow these four easy steps to sell photos online.
Also, remember that you can definitely make money taking pictures with your phone.
Step 1: Choose your stock photography site or one of the best apps to sell photos
Choose a stock photography site or app from our list and start selling your photos there.
While deciding which sell pictures app to use, take into consideration
Which apps or sites focus on your genre of pictures
Exclusive or non exclusive agreement
complete right vs. rights to resell
Percentage of commission you'll earn
Amount that you pay to use the app services, if any
Step 2: Create an account on the best apps to sell photos
After you have chosen a photo selling app to use, create your account there.
Fill out all the necessary details.
If the app you have selected to join has a review system, you may have to wait a few days for step 3.
Step 3: Start taking photos
Now you can start taking beautiful and creative images and sharing them on the app or site.
You must keep in mind that not all photos will sell equally well.
Don't be disheartened and keep uploading pictures. Use the social sharing features that some of these apps have to promote your photos.
Step 4: Keep your eyes on trends and holidays
Keep an eye on different stock photography websites to see which photographs are more popular.
Landscape or city-specific photography (pictures of cityscapes, buildings, and people commuting) are always in demand.
If you live in the city, you may already have a whole bunch of photos related to city life.
You must also keep in mind that most businesses plan their content for three or four months in advance. So, be proactive and click some Christmas related pictures in summer.
Selling photos online for beginners: How To Make Money Selling Photos Through An App
If you wonder how to make money selling photos through an app, these tips will help you a lot.
Selling photos online can seem like a daunting task if you don't know where to start. When you choose a stock photo site, make sure you read all the fine print. Take your time to understand your rights, their commission, and the guidelines that you must adhere to.


Always keep adding new photographs in order to keep your portfolio updated and get noticed.


Just putting up your work on these sites is not enough. You must label your work with many appropriate tags so that a person looking for your kind of photos is able to find them easily.


You must put together a professional-looking portfolio. You can do this easily using WordPress.


Pay attention to the trends. If you know what people are buying, you can focus on those topics.


Find your niche. Every successful photographer has a style or a theme that runs through their work. Whether it is fashion, food, nature, or cityscapes, you must be consistent in your work.


Just like bloggers, photographers should also invest in building their audience as they are the ones that will help you sell photos online and build your business. Social platforms like Instagram and Tumblr can help you reach a wider audience.
What photos sell best?
In order to get a decent and reliable income from your photos, you must know which pictures sell the best.
Here's a list of the types of images that sell the best on submit picture for cash apps.
People – Pictures of children and adults, doing various activities. These can be pictures of single or multiple subjects. Candid photos sell better than posed shots.


People at work – These photos are always in demand. Businesses are always looking for pictures of people working on their laptops, writing something, or speaking at a conference. Again, these pictures should not look posed and should look authentic.


Food – There is always a demand for aesthetically shot food pictures. Think about the colors and the angles with which you take these pictures. Photos of empty unwashed plates can also sell well.


Cities – Pictures of different cities, recognizable buildings, cityscapes, and pictures of city life, people in parks, or people commuting also make it to the best-selling list.


Travel – Pictures of monuments, beaches, and mountains from around the world are popular and in demand.


Nature – Pictures or beautiful landscapes, cute wildlife, and beautiful birds have always been popular.


Tools – Hammers, screwdrivers, nuts, and bolts can convey a whole lot of different messages. These photos sell well.

Pics of money are also very popular online
How to take good pictures?
Now that you have chosen which kind of pictures you would like to click, it's time to start taking photos.
Check out these tips to improve your photography game so that you can make money through selling your photos.
1. Turn on gridlines
Turn on your camera's gridlines and then take a shot. Follow the rule of thirds.
According to this rule, an image should be broken down into three parts, both horizontally and vertically.
You should place points of interest on these intersections to take well-balanced pictures.
2. Set your phone camera according to your subject
Your phone camera automatically focuses on the foreground.
So, if your subject is in the background, then set your camera focus by tapping on the part of the screen where you want to focus.
Now you need not worry about how to make money selling photos using your phone.
3. Focus on only one subject
Some of the best shots have only one interesting subject. Ensure that the focus and lighting are optimized for your subject.
4. Embrace negative space
When you include a lot of blank space in your photo, your subject will stand out.
This may consist of a blank wall, an open sky, or an empty field.
5. Find unique angles
Taking photos from different angles can create a feeling of depth or height.
It adds to the beauty of the shot.
You can check out some good tips to click photos.
6. Reflections rock
Our eyes are drawn to reflections, and they always add to the beauty of a photograph.
Look for ways to play with them in your photos. Puddles, lakes, mirrors, sunglasses, and metallic surfaces are some excellent places to find reflections.
7. Use natural light
Photos taken with a flash can make them look overexposed.
Take advantage of natural light when taking your pictures.
This guide will help you understand light and exposure.
8. Take candid shots
Posed photographs with friends can be great for the sake of memory, but candid shots are far more interesting.
You may have to take many shots to find the perfect candid shot.
Tips to help you sell more pictures
If you are wondering how can I sell my photos online for money, just follow these tips –
It will help you sell pictures faster: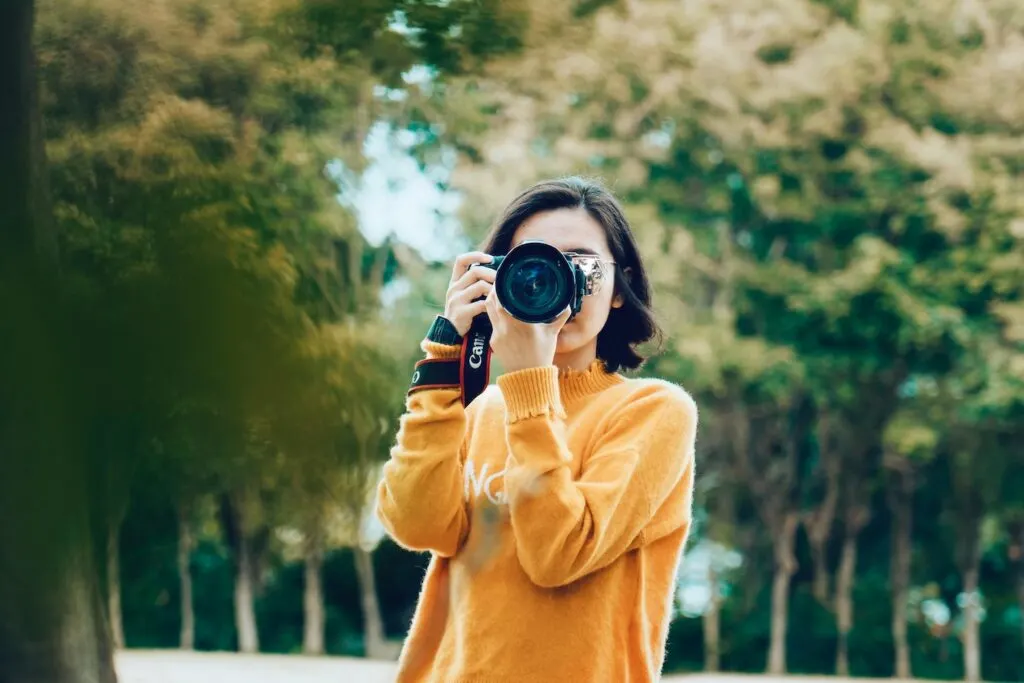 1. Pay attention to what sells more
If you have tried to sell photos online in different photo categories and find that you are able to sell more pictures in one of these categories, it is time to recognize your strength.
Focus on taking more pictures in this category.
2. Upload multiple photos
Upload multiple photos of the same subject from different angles.
Sometimes a customer may not choose your picture if the angle is slightly off or the lighting is not correct.
Uploading multiple shots gives the customer a choice.
3. Submit relevant tags
The customers usually come to stock photo sites looking for particular pictures.
If your photos are not tagged properly, the customers will never be able to find them.
4. Shoot at full size
Shooting at full size gives the buyer multiple size options to choose from, which may increase your chances of a sale.
5. Don't use filters
While some editing may be essential to make your photos look better, avoid using too many filters.
Final thoughts on how to make money selling photos online and best apps to sell pictures
This is all about best apps to sell pictures online and make money.
Selling your photos online is a great way to make some extra money.
Whether you are a professional or an amateur, there is a huge market for selling your photos.
We hope our list of 21 best apps to sell photos has helped you find where you want to sell your pictures.
We also have some great tips, tricks, and secrets, which will help you to take gorgeous photos and sell them better.
So are you ready to Make Money Online With A Photo Selling App?
Apps to sell photos