Recently, a lot of my awesome group members asked me a question on how to come up with clever blog names. If you aren't already a member of my community, you can join here and meet like-minded people.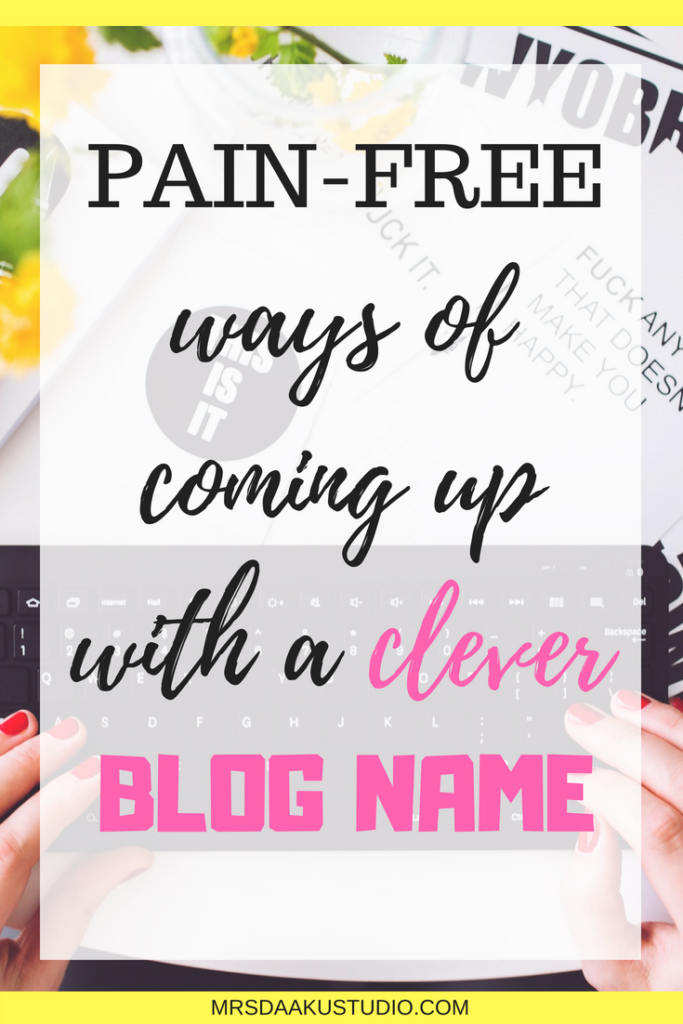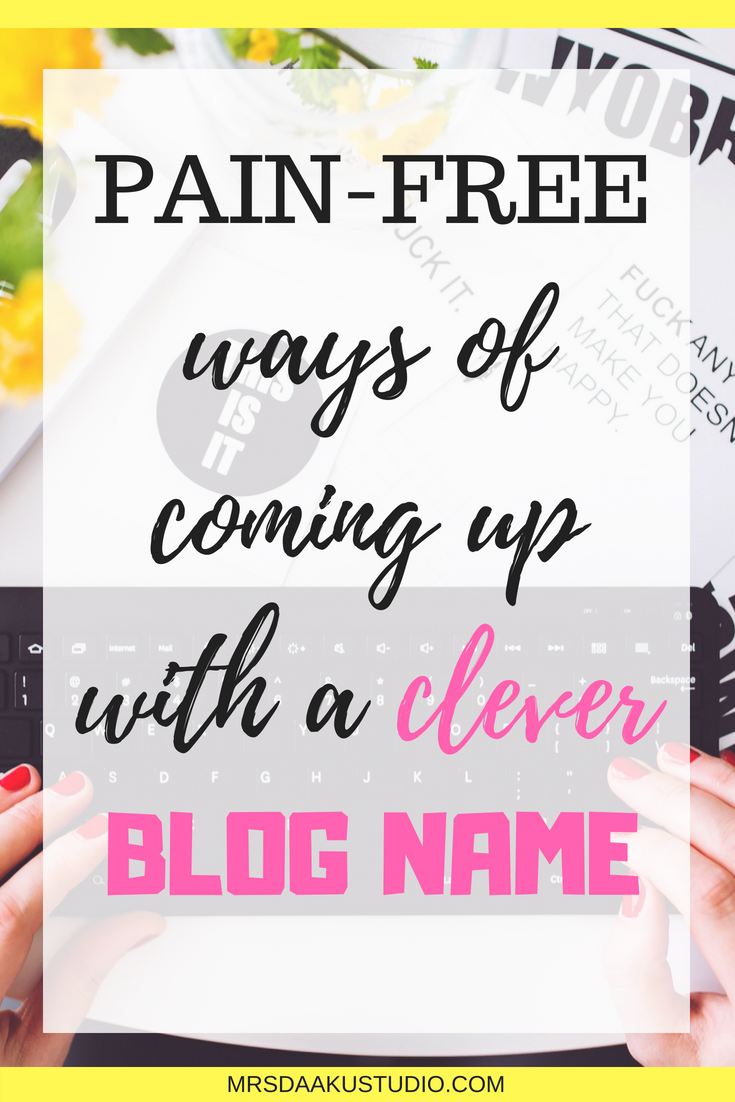 It is definitely difficult (because of all the confusion that surrounds whether it is the best for your brand), but the process need not be cumbersome.
Look –
When I started out, I had a niche in my mind. Believe me or not, I knew how my blog should look like.
But, there was one thing which I could not put my finger on – the blog name. There is nothing more disheartening than spending hours brainstorming the name, only to realize that someone has already taken it.
But, it need NOT this way.
It is a blog name, after all. Don't beat yourself over it. This post will help you in coming up with clever blog names.
THINGS TO CONSIDER WHEN COMING UP WITH CLEVER BLOG NAMES
Do NOT skip over this step. Really, I mean it.
It is worth taking out the time to think about a few questions before you name your blog
What are you going to write about? Basically, what niche are you targetting? For example, my blog focuses on helping freelance writers in India earn a full-time income and traveling across India.
Who is your target audience? Again, it is worth to consider who you are writing for.
What will the tone of your blog? If you are writing for businesses and corporates, your tone will be different than when you are writing about travel or parenting.
Are you planning to generate income from this blog? This is a million dollar question, literally! If you are looking to build a brand around your blog, take time and re-consider all your answers.
Reminds of what Katie from Orb Online says…
"Brand is one of the most important things when starting a blog or any website, that name stays with you, everything you do is to build that name so it has to be something you'll look back on as a great choice!"
HOW TO COME UP WITH CLEVER BLOG NAMES
Use a thesaurus:
A quick look at a thesaurus can give you a million ideas. One my favorites tools is OneLook, an online thesaurus that can help you find the right words. I searched for "strong" and see how many options came up.
You can also filter them using the options available above. For example, if you are looking to rhyme it with a particular, just type it in and there you go!


Use a blog name generator:
This seems like a no-brainer, right? Wordoid is a great tool to play around with fun word combinations. Just fill in your requirements on the left side and see a list of clever blog names on the right-hand side.
One of the other benefits of using Wordoid is it shows whether .com, .net, .in etc is available or not.
Saves time, right?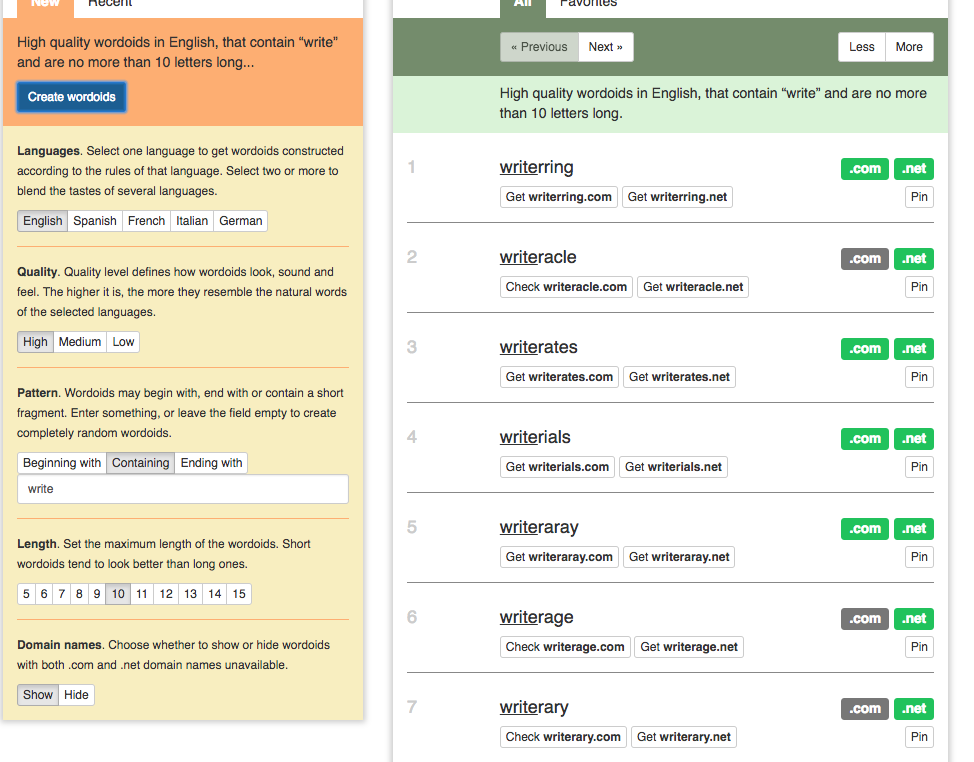 Consider a different language:
To many people, this will sound absurd. But, a few languages, like Latin, Hindi etc are incredibly beautiful languages that can give you words that feel like butter.
Look, there are a million blogs already. Coming up with clever blog names that are abstract or fun to remember can go a long way in drawing attention to your blog. You can either Google a certain word and look for its counterpart in other  languages or just open up Google Translator and start off
Remember not to pick up a tongue twister! Your blog name should be easy to remember, spell and pronounce.
If you are finding this blog helpful, go ahead and bookmark this or pin this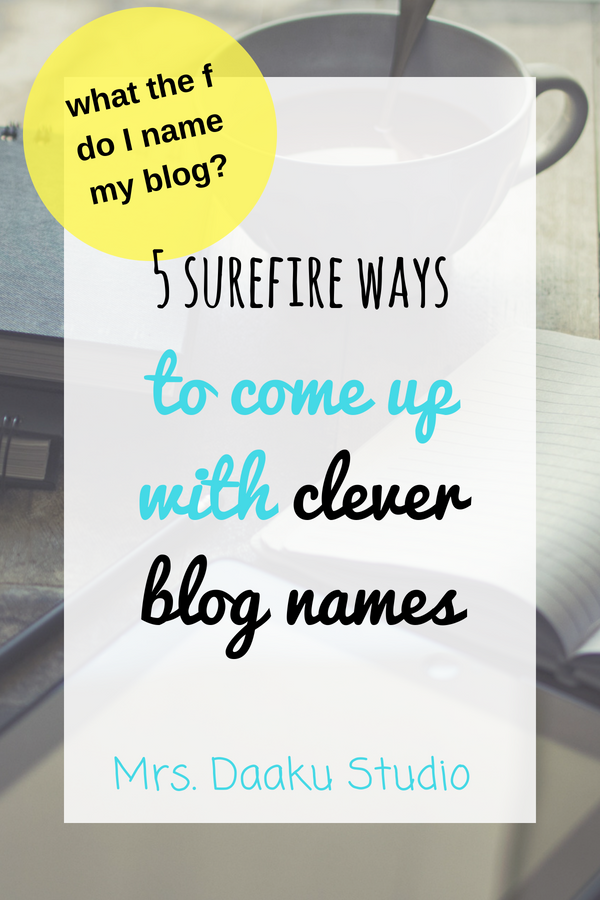 Research on keywords
Naming your blog after a keyword could fetch you organic traffic in the long run.
Try Google Keyword Tool to look for words that are commonly searched by your audience. For example, if you are looking to start a blog on traveling in India, put that in and see what comes in.
Keep an eye on the number of searches per keyword and pick up a keyword that has 10k or up searches.
Choose your own name:
If you have tried everything and still stuck with naming your blog, consider naming it after yourself. Many successful bloggers have their blogs named after themselves. It helps create a personal connection right at the beginning.
PICK SOMETHING AND GO FOR IT
If you are planning for a blog and stuck with the name for a long time, just chill. Pick up anything and go for it.
You can always tweak your name later so dive in already.
Remember, broadly, you have a choice to make between two (1) Branding as yourself and creating a personal connection a from the start and (2) a clever blog name that is different, memorable and attractive.
Now, that you are ready with the name, here are a few resources that can help you with further steps
How to create a WordPress blog with Bluehost – This post is a step by step guide on how to buy hosting and set up your WordPress blog.
Grow your freelance writing income – A FREE 7-day e-course that will take you through each and every step that helped me make $1000 in less than 3 months
Have any other concerns or questions about how to come up with a clever blog name? Comment below and I will take out the time to create an informative post for you.