Proofread Anywhere Reviews: Is it a scam? Is Proofread Anywhere legit?
If you are looking to become a freelance proofreader (basically, proofread documents or text for money), you would have definitely searched for proofread anywhere review.
For those who are new to this, Proofreading Anywhere by Caitlin Pyle is one of its kind. A legit course that teaches you the art of proofreading and how to make money as a freelance proofreader.
This post may contain affiliate links to products I trust. This means if you make a purchase using the links I may receive a small commission at no extra cost to you. Thank you for your support!
But, how do you know whether or not it is worth investing?
Are you looking up for a legitimate Proofread Anywhere review?
Do you have doubts about investing in Proofreading Anywhere courses? Are you furiously reading all proofread anywhere reviews?
If you are nodding, then this is for you.
In this post, I talked to one of her students and asked questions you want to know the answers of. This is a legit proofread anywhere review and by no means includes any form of exaggeration.
You can also check out the latest proofread anywhere review, here. 

What is proofreading?
Before we dive into that, let us understand two types of proofreading jobs (or proofread anywhere jobs) – general proofreading and transcript proofreading.
While the earlier one is much broader and encompasses books, novels, blogs etc; the latter is a specialized niche (also, more chances of landing higher paying freelance proofreading jobs!). It involves proofreading court documents and transcripts.
If you are new to proofreading as a work from home job, start by reading How to become a proofreader and earn $35000+ a year?  

For those of you, who don't know who Caitlin Pyle or what her courses are all about – she helps proofreaders earn extra income from anywhere in the world… even if you're starting from scratch. She was also known as the "Eagle Eye" for how good she was at spotting error. Because she was so passionate about proofreading, she started ProofreadAnywhere.com as a blog back in 2014. 
So, let's begin with the interview and proofread anywhere review –
Today, we have Darcy Werkman of the Bearded Book Editor. He has been a graduate of Proofreading Anywhere school for 6 months now and within 1 month of enrolling, he recovered his investments (rather, doubled it in his words). You can reach out to him on Facebook or Instagram.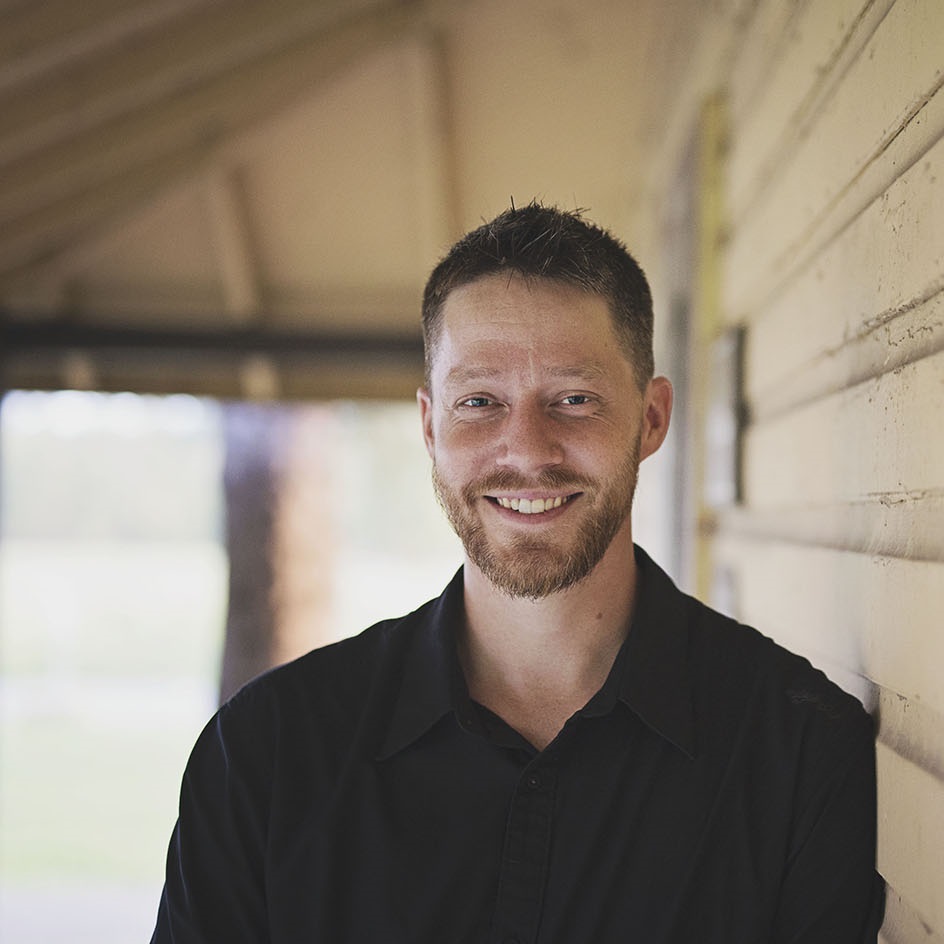 Let's see what he has to share on how to be proofreading
#1 Tell me something about yourself. What were you doing before you became a proofreader? 
I am a proud Canadian, a father to four amazing children, and a husband to the most incredible wife.
I grew up on a farm in northern Alberta and moved to the city (Calgary) when I was eighteen to pursue a degree in Computer Information Systems.
While I floundered in IT-related jobs for many years, it is only recently that I decided to switch careers and become a proofreader.
Trust me, there are so many legitimate proofreading jobs online. You can grab them, proofread anywhere and earn money! It gives you independence and financial freedom you dreamt of.
#2 Why and how did you decide to pursue the art of proofreading? What was the driving factor?
After many years of working in IT, I realized that my passion was simply not in it.
So, I started looking for work from home alternatives. I have always been passionate about writing, so I wanted to find something that allowed me to use that passion.
I started looking online at different types of stay at home jobs and I found that proofreading was a real and viable option for me, so I decided to go for it…
and I haven't looked back since then.

—- FREEBIE —-
Note: If you are looking for other work at home options as well, do check out these guides on the best online jobs today. You can also check out guides on how to start working from home.
Download this guide and grab a 5 step plan to launching a profitable online business from home.

#3 Why did you choose to go with Caitlin's course? Which one of the two (general proofreading or transcript proofreading) did you go for? 
Once I chose to begin a career in proofreading, I started doing a lot of research.
I spent hours looking for information that would be useful for me (along with looking for the best courses for proofreading in the market).
When I came across Proofread Anywhere, I thought that it would be the perfect opportunity for me to learn all that I needed to know to become a successful proofreader. I ready many proofread anywhere review, and it seemed the best!
If you are interested in becoming a proofreader, I highly recommend you should sign up for her FREE proofreading course cum webinar.
I chose the General Proofreading course over transcript proofreading, which is a great option.
It provided all the information I needed to know about the art of proofreading and how to be a  proofreader.
The best part was that it was all in one place – saves so much time!
I no longer needed to spend hours searching the internet for resources…I had it all right in front of me with Caitlin's course.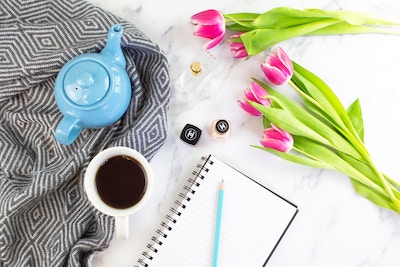 #4 How is Caitlin as a mentor?
I haven't actually talked with her personally, but she constantly provides useful information via email and Facebook groups that are very helpful.
I highly recommend this course and if you do check out online, all proofread anywhere review are great (along with the students success stories)
#5 Does the Proofread Anywhere course cover everything you need to know about how to make money as a proofreader? Does it fulfill the expectations that come along with a proofread anywhere review?
Yes, it covers everything that you need to know when starting out as a proofreader. Check this out!
#6 How long did you take to complete the course?
It took me about five months to complete the course.
You can check out the courses on her website, but before that, this free webinar can help you understand a lot about proofreading.
#7 How long after completing the course did you land your first freelance proofreading job or client?
I actually obtained my first client before I even completed the course. Within a month of starting the course, I landed several wonderful clients.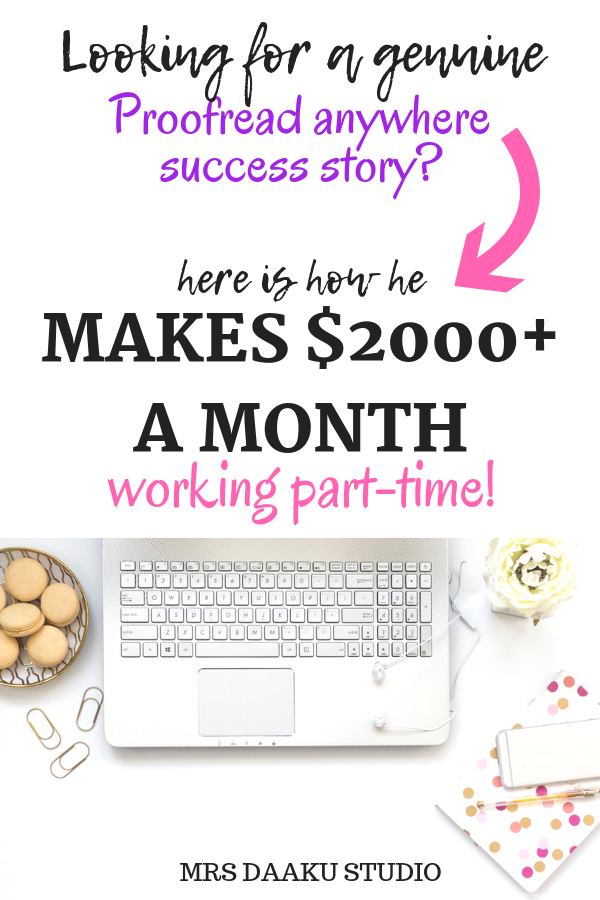 #8 How long did you take to recover the cost you invested in the course?
As mentioned above, I landed several clients within the first month of the course. I more than doubled my investment with these clients.
#9 How much do you make a month doing this? Do you do this full time or part-time?
I am currently proofreading part-time but I am hoping to make it full-time in 2019. I currently make an average of $2000 a month, but that is increasing every month.
For those of you who want to hustle on the side before diving in completely, it is possible to find many part-time proofreading jobs as well

#10 What are your business related expenses?
I do not have many expenses related to my business.
Since I started my business, I paid for Proofread Anywhere and I bought an iPad.
Besides that, the only other expense that is required for my business is an internet connection.
#11 What do you do as a proofreader? What are your daily tasks?
My day can vary greatly, especially since I am currently doing this part-time, but I will describe what I do when I have a full day dedicated to my business.
I begin every day by communicating with my current clients and updating my progress. Then I spend about thirty minutes to an hour looking for potential clients.
After that, I spend the next two or three hours proofreading. After my lunch break, I check my emails to see if any current or potential clients have responded to me and I communicate back if necessary.
Then I spend another three or four hours proofreading.
#12 What is your least favorite (or difficult) part of being a proofreader?
The most difficult part of being a general proofread is landing clients. The old freelancer adage "feast or famine" is definitely true.
Check out this post on using Facebook groups to land clients.
#13 What is your favorite part of being a proofreader?
I predominantly work with fiction, so my favorite part about proofreading is being able to contribute to the success of some incredible stories.
I have worked with several amazing authors, and the stories they have written are amazing. Love being able to be a part of that!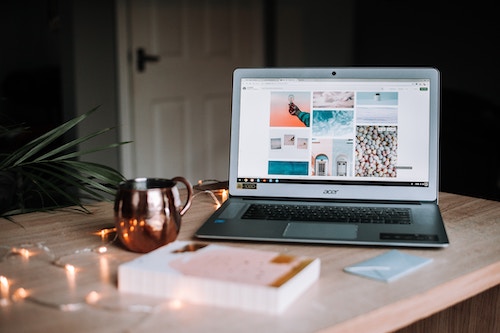 #14 What according to you are the most important traits to be a successful proofreader? What is taught in the course and which ones do you think are inherent?
Well, obviously you need to have an in-depth knowledge of the English language in order to be successful as a proofreader. This is something that is taught and is something that a good proofreader will constantly be looking to improve.
Caitlin's course does a good job of teaching the basics of how to be a proofreader, but she also points you in the direction of further learning, which is helpful.
Another trait that is good to have is a passion for what you are doing. I believe this to be an inherent trait, but I also believe it to be necessary for success.
Other traits that are necessary are being a good communicator, being timely, and always doing what you say you will do.
#15 Do you have any advice for someone considering a proofreading career?
Further to my earlier point about having a passion for what you do, I recommend to anyone who wants to be a proofread to focus on a niche that they are passionate about.
I love fiction books, especially historical fiction, and fantasy, so I focus my attention on that niche, and my passion comes out in my work.
Also, being a freelancer takes commitment.
There will be ups and downs in your business, and there will be times when you think you should just give up, but if you work hard and power through that resistance, you can achieve great things. Want to know if you are made to work from home, check this out!
If you are interested in becoming a proofreader, I highly recommend you should sign up for her FREE webinar.
Trust this proofread anywhere review, and go for it.
#16 Is there anything else you want to share?
I absolutely love proofreading and I think it is an amazing career opportunity for anyone who has a passion for the English language and for helping people with their writing.
And, this is the end of today's proofreading anywhere review.
Proofread anywhere review is great, students have seen impressive results.
No doubt, Proofread Anywhere by Caitlin Pyle gives you one of the best courses for proofreading available in the online world.
Not only does it teach you the art of proofreading, but it also tells you how to make money as a proofreader.
This is just one of the hundred proofread anywhere success stories. If you want to read more, you can hop on to Caitlin's Proofread Anywhere blog and check them out here.
If you think proofreading is for you, then you have to check out this free webinar. You can proofread anywhere!
There you go!  A legit proofread anywhere review for you and now over to you –
Do you have questions about proofread anywhere course, how to be a proofreader in general or land proofread anywhere jobs? I want to hear from you, let's talk in the comments section.
If you think there is any other question that can be added to this proofread anywhere review, let me know.
Related resources that will help you become a proofreader and know more about proofreading anywhere review – 
33+ places to find online proofreading jobs for beginners.
Proofread Anywhere Reviews – Is it legit or scam?
How to become a proofreader and earn $40000 a year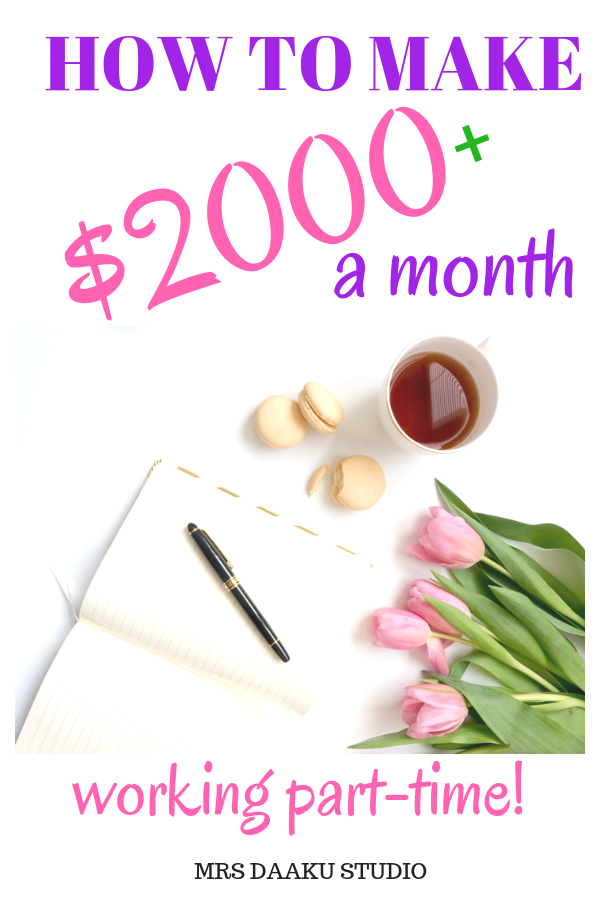 Actionable tips
Join my Facebook community and post your questions, wins and get the support
Resources that I love: 
Skillshare – Skillshare is my go-to place to learn a new skill without having to splurge hundreds of dollar. It is an online learning community where you can explore thousands of classes in design, photography, business, and more. You can get started with a free trial using my link and get access to hundreds of courses. 
How to find and pitch clients your freelance services – Are you tired of looking for clients on Facebook groups and job boards? Did you land clients but they offered you peanuts? Well, the only thing you are missing in the picture is to learn how to find and pitch clients your services directly. Using the methods in the book, I was able to make $900 in the first month of freelancing and it has only grown from there. Check it out.
Become a work at home mom – A FREE training session that comes along with a workbook and guides you through the entire freelancing journey. Not only it tells you what is freelancing, but it also tells you the various option and how to go about establishing one (without any INVESTMENT cost).
FlexJobs If you are a freelancer, you should sign up with Flexjobs. It will help you go through great flexible job listings from legitimate employers quickly, easily, and safely. Every single job on FlexJobs is hand-screened for legitimacy, with no ads or scams mixed in, and every single job offers work flexibility such as telecommuting, freelance, part-time or other flexible options.
Also, grab this list if you are looking for other online and offline work at home jobs
If you are having second thoughts about buying proofread anywhere courses, I would say go for it. Caitlin is a genuine person focused on bringing the best to you! If you have questions, comment below and let us know
This is all about the proofread anywhere course and its review. It is the best online proofreading course there is!