Worst jobs for introverts
So, you're an introvert and looking for worst jobs for introverts to avoid?
Let's be honest… we're all born with a personality. Most of the choices we make in our life are based on our personality.
If you hate small talk and prefer working in a quiet environment, you are among the 25% to 40% of the introverts in the world.
As an introvert, finding a job of your choice can be pretty tough. Introverts often feel drained when they have to deal with many people.
This, however, doesn't mean that you are not a good employee or that you can't have a successful freelancing career. You just need to find the right job for your personality.
So, pick your career wisely and avoid these bad jobs for introverts.
Along with discussing these worst jobs for introverts, we will also touch upon the best jobs for introverts and shy people.
Want to make money quickly? Here are a few platforms to earn up to $25 – $50 in a few minutes!
Are you really an introvert? – Find out!
Carl Jung, a famous psychologist, first began using the terms introvert and extrovert in the 1920s. He identified the two personality types based on
how they get energy and
spend their energy.
According to Jung, introverts turn to their own minds to recharge while extroverts seek other people to recharge their energies.
It is commonly believed that introverts are shy people who remain quiet or speak too softly to hear and avoid social gatherings. This, in fact, is a false stereotype.
Introverts may be quieter and more reserved than extroverts, but they can be highly sociable and have high interpersonal skills.
The truth is that while introverts are capable of taking on all the responsibilities that an extrovert can, they prefer to work in peaceful, independent positions that maximize their potential.
What should an introvert look for in a job?
Introverts should make the correct choice when looking for a job for themselves.
Here are some characteristics that they should look for while choosing a job
Independent work instead of group settings
Calm and peaceful work environment
Co-workers should be good listeners and open-minded people
Work should involve concentrating on a single task at a time rather than multi-tasking.
Work should involve one-on-one interaction instead of group interaction.
What characteristics of a job should an introvert avoid?
For an introvert, working in the wrong work environment can lead to burnout and frustration.
Introverts may also reach a stage where they dread going to work.
So the best thing that an introvert can do is to select a career that is tailor-made to their needs and avoid jobs that can make them self-conscious and burn them out.
Open office layouts
Open office layouts are pretty standard these days, but they can be quite distracting for introverts.
Avoid open office spaces as the noise and activity can distract you.
Collaboration work
Many managers prefer collaboration to focused work, which may not be suitable for introverts.
Client facing
A client-facing position involves talking to clients over the phone, meeting with a client in person, and interacting with clients if they walk into your office.
This kind of work can make introverts feel unhappy and drained.
Sales jobs
It would be best to have an outgoing and friendly personality to be good in a sales role.
Extroverts are naturally expressive and good at small talk, which is needed for this kind of role. A sales job can be stressful for a person with an introverted personality.
Public speaking
Public speaking can seem pretty daunting if you are an introvert.
Jobs that involve public speaking, like teaching, politics, etc., can be tiring for introverts. They find it laborious and tedious.
What careers should introverts avoid?
Here are some of the worst jobs for introverts that can leave them feeling drained and exhausted, both mentally and physically.
Sales jobs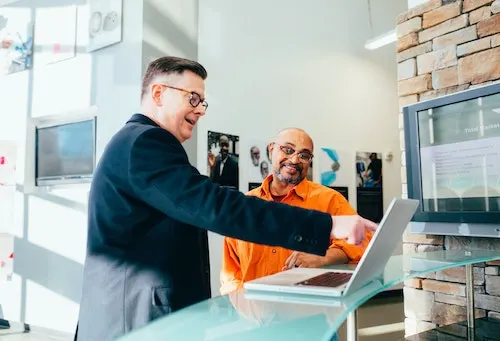 A sales job requires verbal and interpersonal skills. The job involves interaction with customers daily, who may not always be polite.
You will have to deal with rude and critical people often.
A sales representative should have a friendly and outgoing personality.
The job also requires you to work in a competitive and high-pressure environment as you will have to meet your monthly or quarterly sales targets.
Take it from an introvert, sales jobs are the worst job for an introvert or anyone shy.
Teacher
A teacher's job requires a lot of public speaking and interaction with students.
The responsibilities also include attending training, school meetings, supervising events, and collaborating with colleagues.
Speaking in front of an audience can be challenging, even for those who are not introverts.
Healthcare work
Healthcare workers should have strong interpersonal skills as this job requires them to assist patients and look after their needs.
Some healthcare jobs also involve interacting with the relatives of the patients, who may be distressed.
This can be pretty draining for introverts.
Healthcare workers often have to work in busy environments and may have to juggle multiple tasks simultaneously.
Doing multiple tasks at the same time can be exhausting for introverts.
Receptionist
Introverts prefer to work in a calm environment where they can work without any disturbance.
A receptionist's job is the exact opposite of this. Whether you are a receptionist at a hotel or a business, anyone can walk up to you and interrupt whatever you are doing.
The job of a receptionist involves taking calls and responding to in-person queries, emails, and complaints.
You may have to manage multiple tasks at the same time. This is not a slow-paced and calm atmosphere that introverts prefer.
Flight attendant
A flight attendant's job involves a lot of customer interaction.
As a flight attendant, you will be required to give a safety demonstration to a plane full of people and attend to people whenever they need your help.
You may have to deal with difficult and annoying passengers and resolve
conflicts if such a situation arises.
You will also have to be positive, energetic, and have a smile on your face, no matter what the
situation.
Real estate agent
A real estate agent's job can be an absolute nightmare for an introvert. You need to be great at small talk and sales pitches to make a mark as a real estate agent.
Every time you meet a potential buyer, you need to turn on your charm and convince them that they are getting a super deal.
Often you will also have to play the role of a mediator between the buyer
and the seller.
Since your success at this job depends on how well you can interact and convince your potential clients, it can be overwhelming for introverts.
Lawyer
A lawyer's job involves arguing cases before a judge and a jury. You also need to communicate with your clients on a one-on-one basis.
You may also need to head client meetings with several attorneys and staff members involved. While a lot of your work as a lawyer involves working in an office, you have to spend a fair amount of time interacting with others.
If you are not comfortable with public speaking, this could be a
problem.
This is the worst jobs for introvert with anxiety problems.
Event planner
A job that involves huge parties and get-togethers with hundreds of people is a no-no for introverts.
As an event planner, you will have to organize corporate events, trade shows, and conventions. You need to direct large teams of people to set up the event and to run it smoothly.
The job also requires excellent verbal and communication skills as you will have to negotiate vendor contracts and manage client relationships.
Politician
A politician's job involves speaking to many people from all walks of life, speaking at public events, and giving interviews on radio and television.
It is not possible to be a politician and not be out and about in public.
You need to have nerves of steel and be ready to take criticism well. Any show of nerves or mistakes can make you a butt of jokes on social media.
If you have a shy and introverted personality, running for a public office may not be the best option for you.
Stockbroker
A stock broker's job may be one of the worst jobs for introverts.
To be a successful stockbroker, you need to competitive, confident, and a risk-taker.
Sometimes you will also need to be assertive, loud, and pushy to prove your point. You should be able to make a quick decision as there is no time to hesitate when you are working on the computer screen.
While introverts hate a high-stress environment, stockbrokers enjoy it. Rather than feeling drained, successful stockbrokers thrive and excel in the middle of the action.
Retail
Retail jobs require you to interact with customers all through the day.
Most retail spaces are open, and they are no space for you to work quietly. Depending on where you work, your retail space can be pretty crowded and busy.
You will have to deal with crowds and customer issues and complaints when you work in retail. This may too much for an introvert to handle.
Hairdresser
A hairdresser is often a full-time artist and a part-time therapist. They often have to spend hours listening to their clients and giving advice.
A hairstylist needs to be highly social as you need to keep your clients happy.
You have to be high on energy to stay on your feet all day while indulging in small talk. It's definitely not a cakewalk if you are an introvert.
Waiter/server
If you've ever been to a popular restaurant on the weekend, you know how chaotic it can be.
A waiter has to juggle many tables often, answer customers' questions, and mediate between the customers and the kitchen.
You also need to appear cheerful and people the customers while
surrounded by all the chaos. This job is one of the worst jobs for introverts who prefer to work alone.
Bartender
If you think you can't handle the chaos at restaurants, being a bartender is a definite no-no for you.
As the bartender, you will have to deal with multiple customers at the same time. The chaotic space, drunk customers, and loud music can become too much to handle for most introverts.
Unless the bartender's job is at a fancy restaurant that allows you some peace, it is best to avoid a bartender's job.
Marketing manager
Marketing managers must have good people skills as they have to deal with various people, including their team, clients, and suppliers.
You need to attend meetings, give presentations, coordinate with your team, and develop marketing campaigns. There is not much time for quiet work.
As a marketing manager, you often have to deal with film and production crews and social media directors and communicate your ideas to them effectively.
Communication is the key to good work here. While this is highly creative work, it may not be suitable for an introvert.
Public relations
A public relations professional's job involves active interaction with the people in the world.
Building lasting relationships with clients and the general public is one of the most crucial aspects of this job.
As a PR professional, you should be able to maintain rapport and bridge communication chasms by cultivating quality conversations and nurturing personal relationships.
You should also be able to withstand criticism and not be discouraged by critique. It's a job best suited to extroverts.
Human Resources
The human resources department has a lot of responsibilities in an organization.
They are in charge of hiring, onboarding, organizing events, planning and delivering training activities, and not to mention settling employee disputes.
As an HR person, you need to build strong relations with the employees of the organization. You are their go-to person in case of any disputes or issues.
You need to come across as empathetic and honest. You also need to be able to multi-task effectively.
Mediator
The job of a mediator involves facilitating negotiation and settlement between disputing parties.
A mediator needs to provide direction and encouragement to both the parties and find creating ways to find solutions that are acceptable to all.
A mediator needs to be good at communication, negotiation, problem-solving, and conflict resolution.
You often have to deal with people at close quarters and arrange several meetings, which may turn ugly. If you prefer a calm and peaceful work environment, this is not the career for you.
Public speaker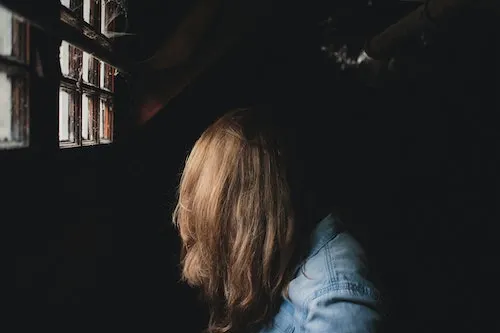 A job that involves speaking on stage day in and day out may not be the best for you if you are an introvert.
Whether you are a religious guru, a motivational speaker, a spokesperson, or a news anchor, speaking to a new group of strangers every day can be highly stressful for introverts.
As an introvert, you may be able to do well at an occasional public speech, but doing this daily can burn you out
Police
As a police officer, you have to interact with people constantly, and not all these interactions are pleasant.
You need good communication skills to be able to help people and resolve conflicts. If you are involved in a public event or gathering, your job may include public speaking.
You also need to be a team player as you may need to collaborate with other officers and the police department.
As an introvert, you may not be able to deal with being out in the field as a police officer.
What are the best jobs for introverts?
Don't be disheartened by this list of jobs that an introvert should avoid.
There are many jobs that don't require client-facing and public speaking.
These positions enable you to work at your own pace, in your own space, and help you focus on specific tasks.
Here's a list of some of the high paying jobs for introverts (with free resources to start out linked to them):
Proofreading or editing
Get paid to play games and watch videos
Data scientist
Photo or video editor
These are some of the best jobs for introverts. You can find creative careers for introverts here.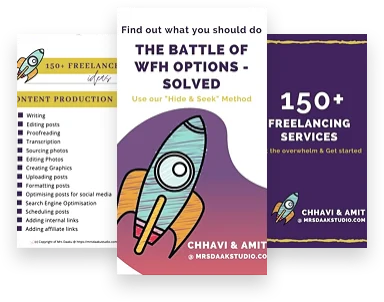 Worst jobs for an introverts – Conclusion
When it comes to job search, introverts can have it pretty rough. The key to finding a good job and enjoying a healthy career path is identifying your personality and choosing a job based on it.
If you are an introvert, you must avoid –
Open office layouts
Collaboration work
Client facing
Sales jobs
Public speaking
If your job involves these, it can leave you feeling drained and burnt-out.
We dedicate a significant amount of time to the job we choose. So it would be best if you found jobs that suit your personality type.
This will ensure that your job doesn't drain you out and you can have
a healthy work-life balance.
If you are an introvert, there are plenty of jobs, both online and offline,
that you can enjoy without stress.
Worst jobs for an introverts