Online proofreading jobs for beginners: Let's learn how to make money proofreading online or at home
With an increase in self-publishing and web content, there is a HUGE increase in online proofreading jobs in the past few years.
There are so many bloggers, authors, and online businesses who need proofreaders to proofread blogs, books and other forms of content.
Note – This post may contain affiliate links to products I trust. This means if you make a purchase using the links I may receive a small commission at no extra cost to you. Thank you for your support!
In fact, it is safe to say that, there are more freelance proofreading jobs for beginners than there are freelancers to take it up – this makes proofreading online a great way to make money online from home – either full-time or part-time.
If you have decided to become a proofreader and looking for online proofreading jobs, then this post is for you.

—- FREEBIE —-
Note: If you are looking for other work at home options as well, do check out these guides on the best online jobs today. You can also check out guides on how to start working from home.
Download this guide and grab a 5 step plan to launching a profitable online business from home + OTHER work from home guides to help you

So, let's begin.
Who is a proofreader? What is an online proofreading job? How is proofreading different from editing?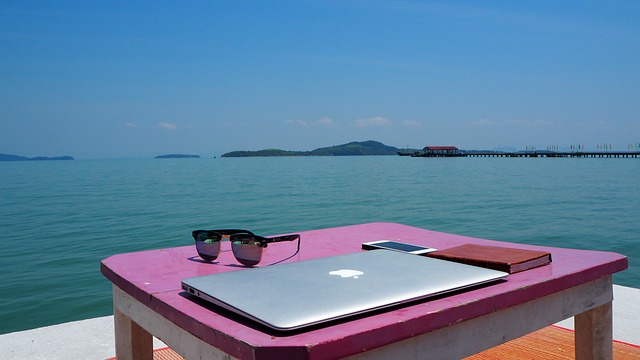 An online proofreading job is all about fine-combing what has already being edited. 
Meaning, as a proofreader, you are responsible to eliminate any grammatical errors, typos as well as punctuation errors.
You will be working virtually with a client and you will be doing some of these things in any freelance proofreading job that you take up – 
Check formatting, page numbers, and headings
Check the table of content against page numbers, chapter titles, appendices, index, annexure, etc.
Ensure that the copy has a consistent style throughout. They could be required to follow a particular style guide.
Look for omissions, redundant words, inconsistencies in typography and content
Check or insert cross-references
Eliminate redundant, confusing words, columns, breaks, titles, etc
Relevant read on how to become a proofreader – How to become a proofreader and earn $40000 a year
Who uses proofreaders?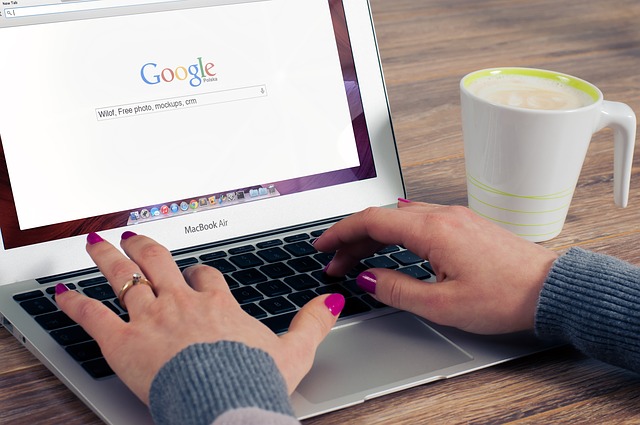 A lot many businesses, online entrepreneurs, and soloprenuers (as discussed above).
You can find a variety of legitimate proofreading jobs online. The most popular businesses that hire proofreaders are
News agencies
Bloggers
Publishing houses
Novelist
Authors
Universities
Research Institutes etc
We will talk about companies that hire work from home proofreaders.
You can work in different proofread niches. Here are a few examples of the niche you can have in the beginning
E-books
White papers
Transcripts
Academic papers
Resumes
Marketing materials
Contracts
Press releases
Why use a proofreader?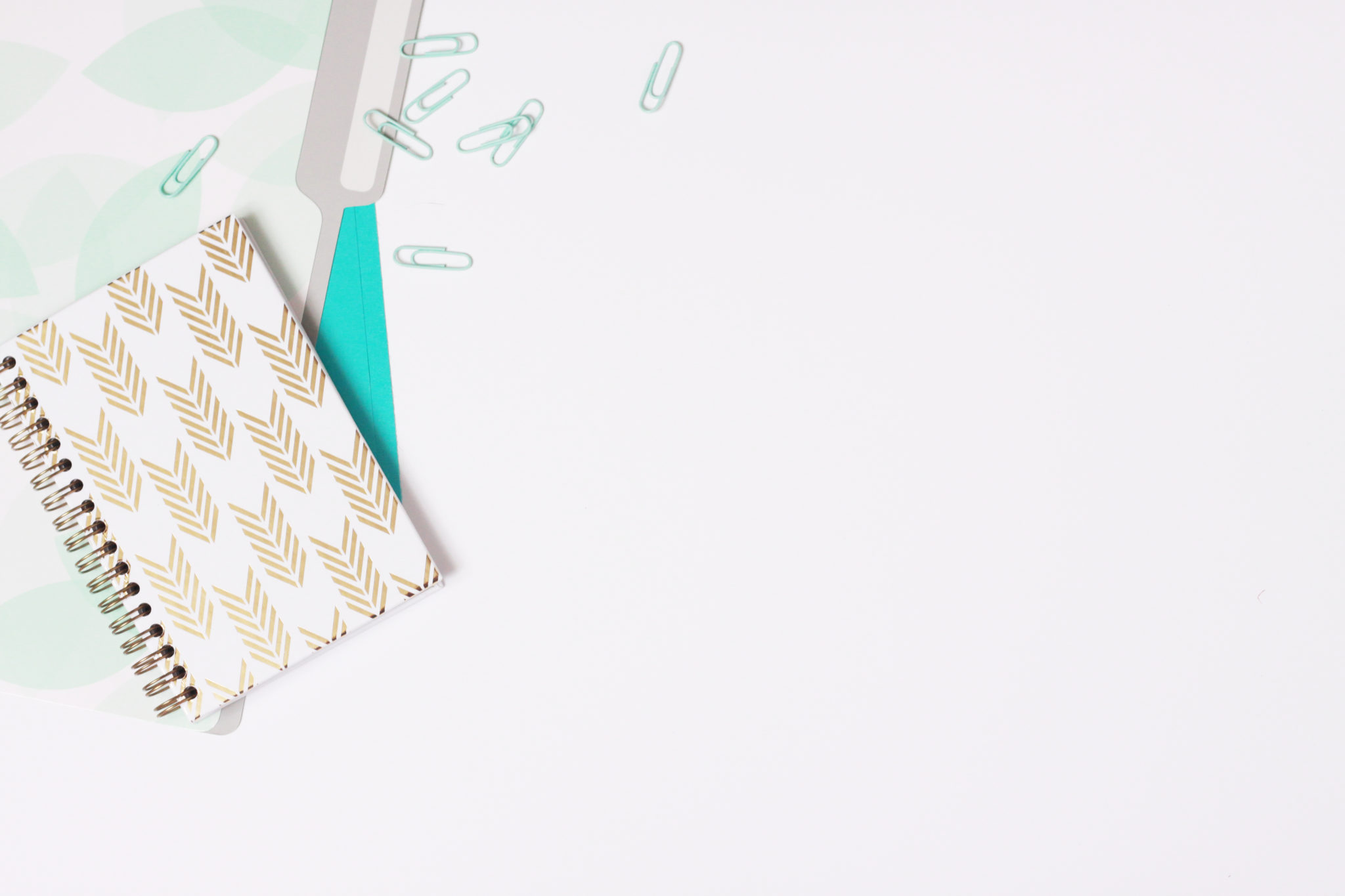 A lot of people use freelance proofreaders to ensure their work is error-free.
Think about it –
A lot of people across the globe write in English BUT it is their second language. They are most likely need help with proofreading content.
Besides that, a lot of writers find it tedious to write, edit and proofread content.
It is usually faster and efficient for them to give out this job to a proofreader.
Can you really make money proofreading online?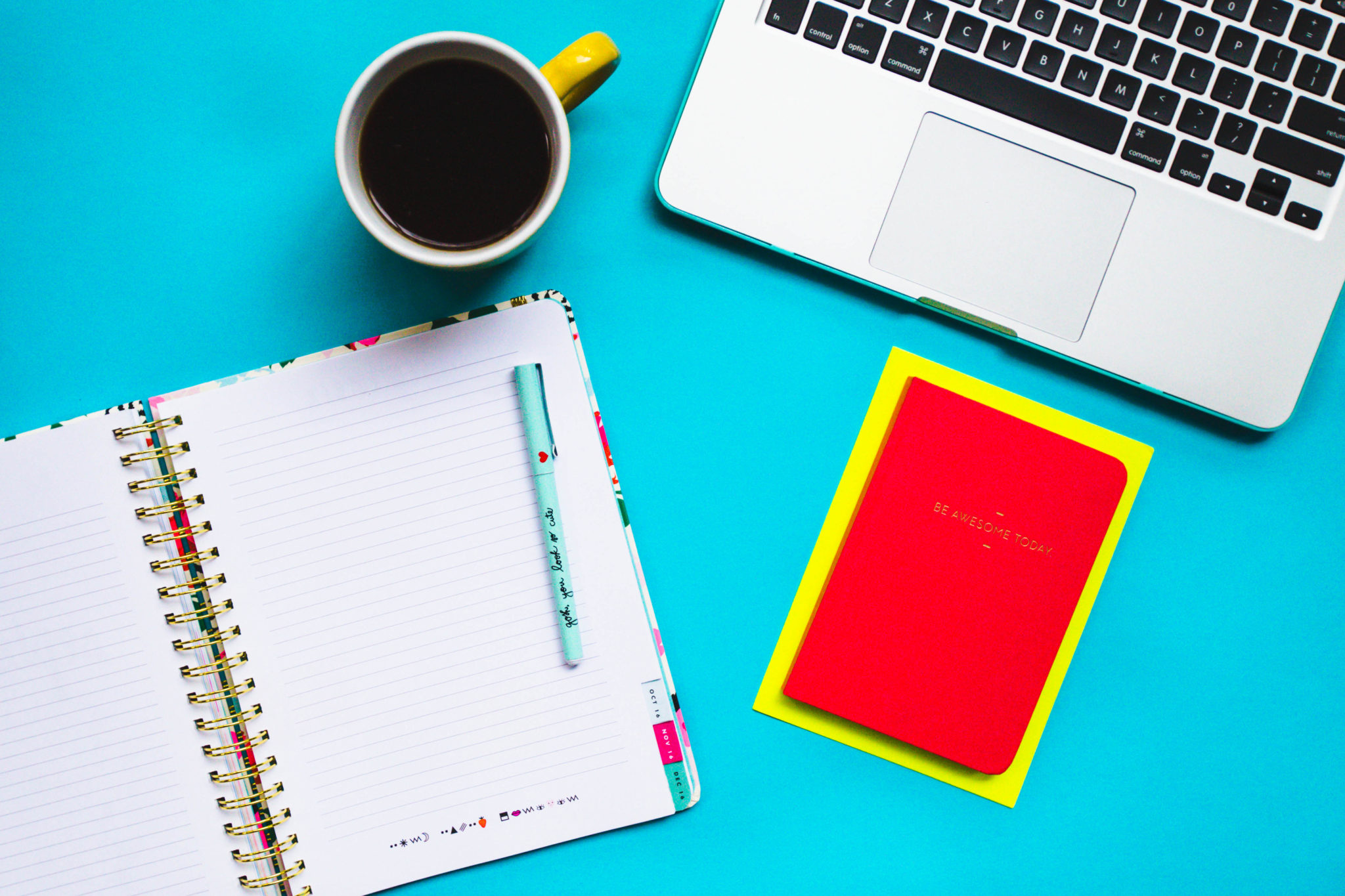 Yes. Yes. Yes.
Proofreading online is extremely profitable (majorly because you have no investment!)
I will say this again and again (and, yet again!) until you are unable to forget about it. 😇
Online proofreading jobs are a goldmine and they are capable of replacing your 9-5 income if you start on the right footing.
Keep reading this post and you will know everything about becoming a proofreader and finding high-paying online proofreading jobs.
How much money does proofreader make?
According to ZipRecruiter, on average, you can make $55000 a year as a proofreader.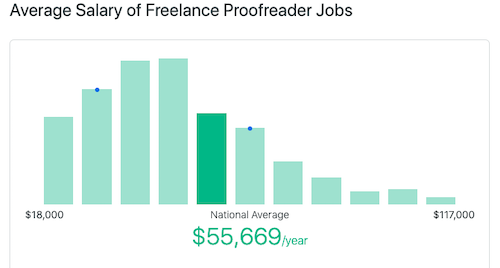 But, we will not rely ONLY on what they have to say about making money with freelance proofreading jobs.
I have interviewed three proofreaders in the past year and they have different income levels.
The difference in income is merely because of experience.
You can easily make more than $2500 a month working as a freelance proofreader.
While Caitlin earned more than $40,000 a year proofreading in her free time, Darcy makes $2000+ working as a part-time proofreader and Melinda makes $3000 proofreading each month.
What qualifications do you need to become a proofreader?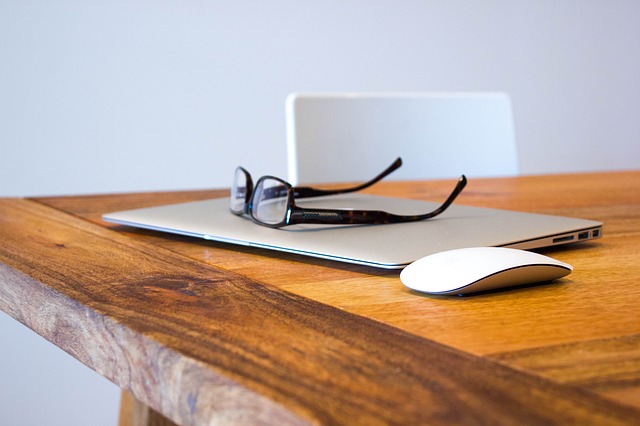 No. You do not "need" any college degree or official education to become a proofreader.
With the right resources and information (which I will provide you!), you can start right off the bat and start a profitable proofreading business.
Look, having a degree does not mean you will be a successful proofreader. Similarly, not having a degree does not automatically mean that you suck. It is almost always about the willingness to learn and market yourself.
If you are a beginner proofreader with no experience, it might take some time to establish yourself, market and land clients. You will have to continually grow, learn and unlearn (yes, unlearn as well!).
So, if you ask me how to become a proofreader and what's one thing you need – All that you need is a business mindset (not a desperate job seeker mindset). 
How flexible are the hours for work at home proofreading jobs online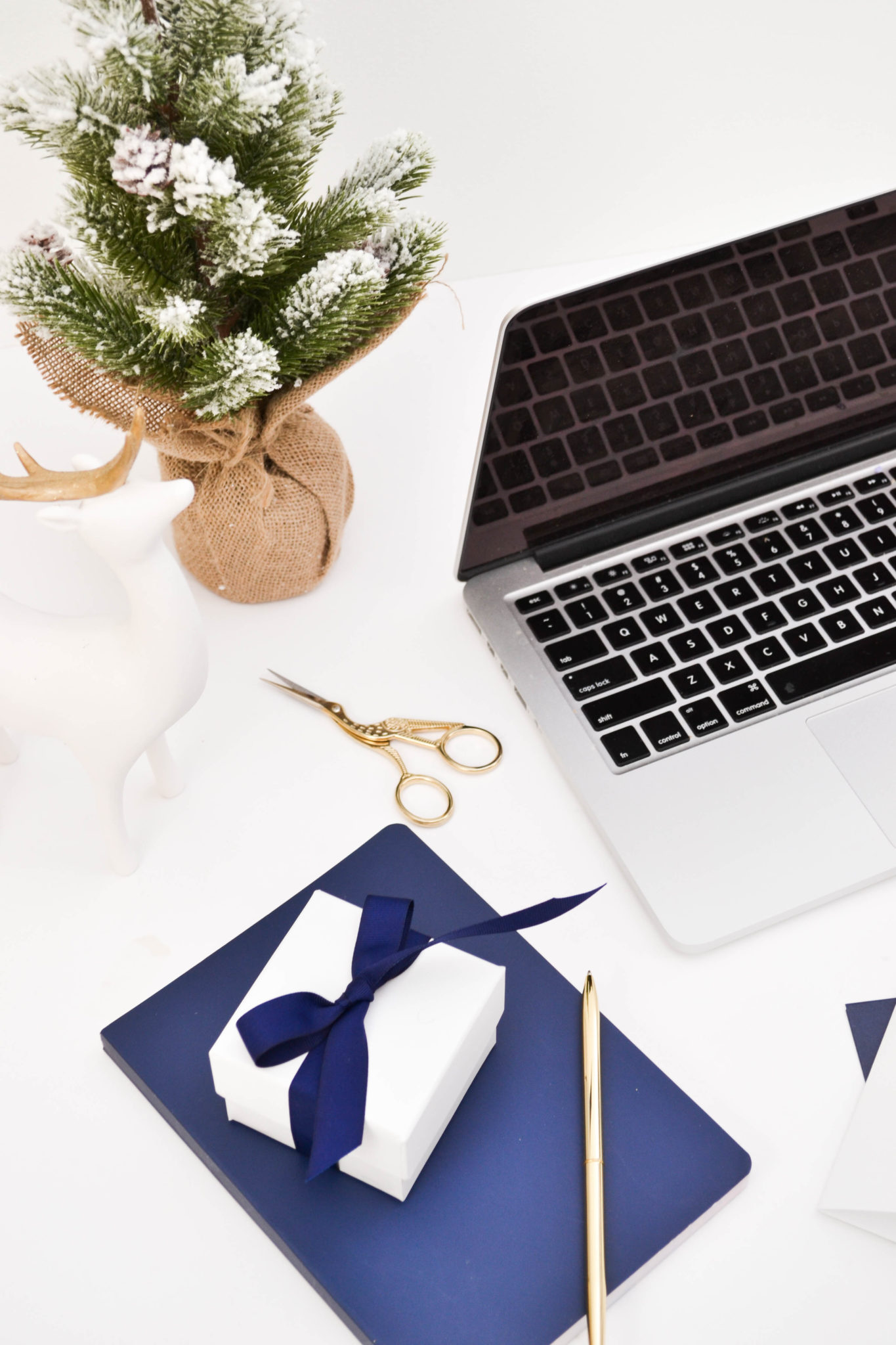 Proofreading jobs online are extremely flexible!
You can choose your own hours and workload while working as a freelance proofreader.
What skills do I need to become a successful proofreader
You need to have adequate knowledge of the English language and willingness to market yourself.
A successful proofreader always strives to get better at in-depth knowledge of English and gain more knowledge.
You will need the following skills to grab the best online proofreading jobs for beginners with no experience –
Strong command of the English language especially grammar, spelling, and syntax and be up-to-date with modern slang.
Love for reading – Only if you love reading, can you read for hours in a day and find errors. You need to fast and efficient at the same time.
Specializes in any one niche to start with – Pick up any one niche and focus on building a portfolio for that. You can choose academic papers, transcripts, resumes, contracts, press releases, white papers, e-books, blog posts, marketing materials, etc
Detail-oriented – You won't be able to spot errors in huge chunks of content unless you are detailed oriented.
Knowledge of proofreading marks – Proofreading/proofreader marks are standardised notations or symbols used for correcting documents and you should be knowing it thoroughly.
What tools do I need to land entry-level proofreading jobs online
All you need is a computer or laptop (iPad if you travel or want more portability), internet connection and a good online course on Proofreading
It is not an absolute essential to buy a course in the beginning BUT I highly recommend you do.
You do not want to waste any time and start doing the right things from day 1.
A few tools that you will need and are absolutely free of cost are –
Google Docs – Considering a lot of people have started using Google Docs to write, a lot many online proofreading jobs are done using it nowadays. Not only does it allow a way to markup, but it can also be shared easily.
Dropbox is another great option for sharing documents with clients.
Grammarly is an online tool for spotting grammar and spelling mistakes. There is a free version of it that allows you to check errors on emails, GoogleDocs, social media and a lot of many places. It can be a huge time-saver but the free one won't catch everything.
McGraw-Hill's Proofreading Handbook is a must-have for professional proofreaders online. It has a lot of great tips and tools to make the process efficient.
Don't forget to pick up The Chicago Manual of Style and AP Stylebook we discussed earlier.
Which companies provide entry-level proofreading jobs online?
#1 Proofreading Services 
ProofreadingServices is a great place to begin searching for a freelance proofreading job for beginners. In fact, you can also find full-time online proofreading jobs on this platform.
You are required to take a 20-minute screening test before any work is assigned to you.
Not only do you get flexible work hours, but you are also paid more than $16 to $46 an hour depending on turnaround time, with the highest pay for the most urgent deadlines.
You will also get an opportunity to connect with the world's top freelance proofreaders on this platform.
#2 Scribendi

Scribendi is a known platform to find online editing and proofreading jobs.
The company started its operations in 1997 and over 400 freelancers working with them. They are almost always hiring freelance proofreaders, so do check them out.
Sounds good? But, there is a problem –
They expect you to
Have a university degree
Have a 3 years editing experience
Be a native English speaker
Have an average proofreading speed of 1000-1500 words per hour.
#3 Proofreading Pal

ProofreadingPal is a great place to find online proofreading jobs for the experienced.
They have a two-proofreader model where every document is proofread and edited by two professional proofreaders.
You can expect to earn anywhere between $500-3000 a month working from home.
Apply here, fill in the questionnaire and wait for their representative to get in touch with you.
#4 WordVice

Wordvice is a platform to find online freelance jobs for writers, translators, editors, and proofreaders.
If you are looking for location independent proofreading jobs, then you should check it out.
Their payment plan is based on word count and the turnaround time given by clients. This is a freelance part-time job that you can do at any time.
#5 Proofread Now

Proofread now hires proofreaders and editors regularly.
They do not have any open proofreading position presently (as of April 2019) but you should check it out if you are visiting this post anytime later in 2019
For landing any proofreading jobs with, Proofread Now, you need
at least 5 years of experience and,
pass difficult tests
Their model requires that you have reliable Internet connectivity and up-to-date software tools, including Microsoft Office and Adobe Acrobat Professional (not the free reader) for them to assign you any online proofreading jobs.
#6 Editor World
Editor World is almost always looking for independent contractors and freelancers to work remotely.
You need to have the following requirement –
Bachelor's degree or higher
Some Editing experience
Native English speaker
Able to meet strict deadlines
Microsoft Word 2010 on a PC (no Apple computers)
High-speed Internet
Able to communicate clearly and respectfully to clients
They have a short and sweet editing test that you have to complete before getting assigned editing jobs.
#7 Kirkus media
They have open positions for a book reviewer right now (April 2019) but they do have a lot of freelance proofreading and editing jobs as well.
So, I recommend, you keep checking for online proofreading jobs regularly.
In case you have experience and interest book reviewing (or publishing), you could apply to the existing project and see how it goes.
Submit your resume, writing samples, and list of reviewing samples.
#8 Sibia proofreading
Sibia Proofreading is currently not hiring proofreaders or editors.
They have freelance proofreading jobs at home on a regular basis so keep checking for it.
Usually, they look for science experts who have proofreading and editing experience.
The only drawback is you may need to have a PhD or an equivalent to have a better chance of landing proofreading jobs on this platform.
#9 Cactus communication
If you have a medical background, then Cactus communication is the place to find the right proofreading jobs for you.
You can earn $4000 a month working on editing and proofreading jobs for them.
Click here to learn more about Cactus Communications!
#10 Gramlee

They have work at home proofreading and editing jobs that are available 24/7. So, you can take on proofreading jobs as and when required.
That said, the turnaround time is 24 hours for 3000 words, so you will have to be faster.
Gramlee is always looking for exceptional editors to add to their growing team! But, you must be a grammar geek before getting any work here.
#11 Scribe Writing
Scribe Writing, like others, is a place to find full-time, freelance proofreading jobs as well as telecommuting proofreading jobs for beginners.
#12 Wordy
Wordy is currently updating their platform so they have paused any new editor sign-ups.
They are known to provide proofreading and copy-editing services to their clients which means they are always in need of exceptional proofreaders and editors for the freelancing jobs.
They normally advertise online proofreading jobs from home.

#13 EditFast
They have open positions for skilled proofreaders, editors, and writers.
You are required to pass an editing test before any editing or proofreading job is assigned to you.
Click here to find out more about their editing and proofreading jobs!
#14 Scribbr
Scribbr is full of freelance editor and proofreading positions. You can be fluent in English, German, French, Italian and Spanish.
Your work will involve editing dissertations, generating APA style references and detecting plagiarism in student papers.
You can easily land proofreading and editing jobs from home with this platform.
#15 Writer's relief
They are a team of proofreaders who provide "relief" to their clients.  Their remote proofreading jobs and editing jobs cover books, novels, poems, essays, and short stories.
They hire only the top 2% of all the applicants who apply for this proofreading opportunity. So, you have to work on your proofreading skills to stand a chance of getting accepted.
Check out their freelance jobs here. 
#16 Flexjobs (best way to land legitimate online proofreading jobs)
FlexJobs is the most legitimate work from home job portal available online. They screen every job on their platform thoroughly to ensure you don't get caught up with any scam.
You can find remote, part-time, freelance and flexible work at home jobs so you can start making money online. They have a section specifically for editing and online proofreading jobs. Just search for that in the bar on the top.
This is one and the only platform in the list which charges you. You will have to pay for a monthly membership to get access to remote jobs.
Click here to join FlexJobs and get access to online proofreading jobs!
#17 English Trackers
English Trackers have open positions for professional academic editors. For you to qualify:
Native English speaker
Minimum 2 years of professional academic editing experience
PhD holder or academic editor with verifiable experience
Experience editing documents were written by non-native English speakers.
You can also find online proofreading and editing jobs for college students. So, if you are looking for online jobs for college students to make money online, you should check this out.
#18 Words RU
WordsRU is currently hiring qualified editors to work from home.
If you are looking to become an academic editor, you should have a Master's Degree, Ph.D. or equivalent professional experience in any other academic discipline.
They focus on manuscripts editing and academic formatting styles.
#19 WordFirm
WordFirm looks for exceptional editors.
To qualify for editing and proofreading jobs, you have to fill out an independent contractor application and they will get back to you if you're selected.
Click here to learn more about Wordfirm Inc.
#20 Polished Paper
Polished Paper is always looking to hire exceptional editors and proofreaders.
To work with them and apply for any editing/proofreading jobs, all you need to do is register for a user account and upload your resume.
You will also be required to give a editor test that is set using the APA, MLA and Chicago formatting guides.
Ensure that you are familiar with these style guides before you apply for it.
Click here to find out more about Polished Paper!
#21 Book Editing

Book Editing is looking for a copy editor, proofreader, writing mentor with publishing experience.
You will be given a find-the-errors proofreading test before you are considered for an online position. This company provides you amazing career opportunities for you if you are looking for long-term book editing jobs from home.
#22 Kibin
#23 Prompt
Prompt is a new platform that is focused on hiring editors and proofreaders for school essays, resumes, book reports even social media posts, blogs.
#24 Babble type
You can earn well with Babble Type. They hire proofreaders, transcriptionists, editors and translators.
Proofreaders earn $0.13/word to $0.18/word.
#25 Pure Content
Pure Content mostly works on web content and hire editors as well as proofreaders.
You have sent an email to [email protected] to apply and jobs are assigned to you directly.
Payments are made monthly via PayPal.
#26 Domainite
You will be required to fill out an application on the website. When you pass, Domainite will invite you to join their editing and proofreading team.
Payment for your work is sent every week via PayPal.
#27 SmartBrief
SmartBrief hires work at home proofreaders specializing in niches such as business, finance and more.
If you are wondering if proofreading is for you, check out this FREE 45 minutes webinar.
#28 EditFast
If you have experience editing novels, medical documents, patents, legal papers and other technical topics, then you should check out this platform.
Proofreaders earn 60% of the total price and receive their salary via PayPal.
#29 IXL Learning
IXL is mostly for students looking for assistance with papers and essays. They open up to hire writers, editors, and proofreaders occasionally a few times a year.
Experience proofreading educational or academic subjects is important.
#30 Life Tips
They are hiring editor and proofreader right now. Life Tips is growing fast and looking for full time employees.
What makes this online proofreading job different than other work-from-home jobs is that Life Tips provide benefits to its regular team.
#31. American Journal Experts
If you want to work with Americal Journal Experts and work on their freelance proofreading jobs, you have to be a Masters, PhD or MD degree
#32 Reedsy
You will have to bid on online proofreading jobs posted by self-published authors.
According to them, an average freelancer makes over $1,000 for a 60,000-word copy edit/proofread job.
#33 Edit 24/7
Edit 24/7 offers proofreading jobs and they will need to be worked as they pop up
#34 Lionbridge
This is the best place to find online proofreading jobs for beginners with no experience. The basic requirement included a high school diploma.
#35 eCorrectors
Whether you are a professional proofreader or a translator, you can apply to online jobs on eCorrector. Just email them your resume to be eligible.
How do you become a proofreader?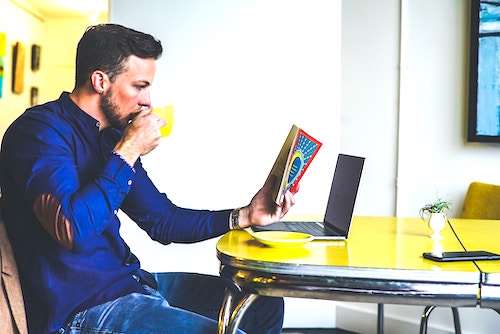 Be well read – It is important that you like reading and are well read. You will be reading for a living so if you do not like to read a lot, you should consider other online jobs to work at home.
Understanding and learning proofreading skills – As a proofreader, you require a certain set of skills. You need to know the correct word usage and punctuations, correct word spelling and recognizing common word confusions ("then" for "than," "your" for "you are".) along with understanding what the writer intended to say through careful re-reading of the text and proofreading marks.
Develop basic computer skills – You need to know how to comment, track changes, use software that allows you to use proofreading marks.
Familiarize yourself with styles – There are many styles of writing and you need to be aware of that. When you are reading content, you need to ensure the style is followed consistently. While making changes, you need to ensure you are not messing up the rules of the style. A few styles are – AP Style Guide, Yahoo Style Guide, Chicago Manual of Style, the New York Times Manual of Style, and the AMA Manual of Style.
Consider formal training – By now, you realized that there is a bit of a learning curve. It is best to invest in Proofread Anywhere, get yourself an amazing and credible mentor and work correctly from the start. For freelancers, word of mouth is important and if you mess up a few clients because of lack of training, the word will travel fast. You can lose out on referrals and you do not want that to happen.
Practice proofreading on what you read every day – The more you practice, the better it will be. So, whatever you learn, practice it every day.
Decide on a niche – A few niches that you can choose from

E-books
White papers
Transcripts
Academic papers
Resumes
Marketing materials
Contracts
Press releases

Start finding online proofreading jobs – As a beginner, you can start finding clients using Facebook Groups. Besides that, there are more than 10 ways to land freelancing clients
Build a website and brand – Once you set foot and start getting comfortable with marketing yourself as a proofreader, build a website and claim all social media channels. You can build a website for as low as $3.95 a month with a free website builder.
Learn how to pitch directly – Once you have testimonials and proofreading portfolio, start reaching out to target clients. You can send them an email directly. Remember not to focus on selling your services. Instead, focus on giving value to the client.
Do I need formal training to get online proofreading jobs?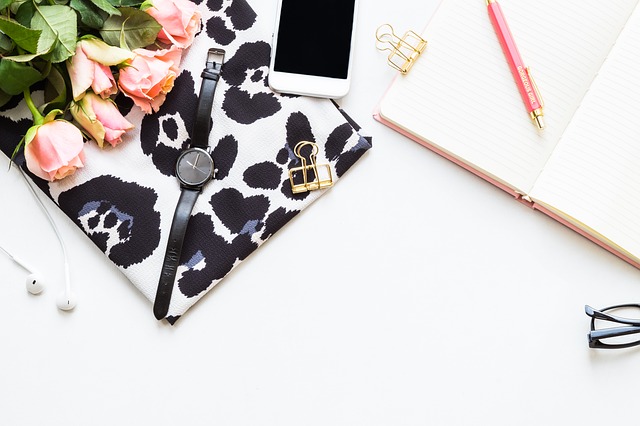 Yes. You do.
Time = money.
So, if you are spending time learning all about proofreading yourself and making mistakes (and, learning with it), you can take a lot of months before you become profitable.
If one client is $100-200 for you, then buying a formal training which is around $500-600 can be recovered with 2-3 clients.
Most of Proofread Anywhere students have been able to recover the cost even before they were able to finish going through the entire course.
How to expand from online proofreading to other work at home options?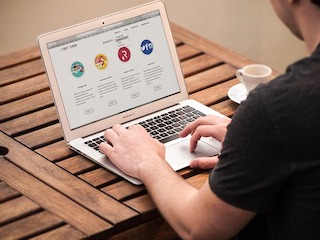 Once you start making a full-time income working as a proofreader, you can expand and increase your income doing any of the following online jobs
Blogging
Creating courses
Coaching
Virtual Assistant
There you go.
This is all about becoming proofreading and finding online proofreading jobs for beginners.
Related resources that will help you become a proofreader and know more about proofreading anywhere review 
Proofread Anywhere Reviews – Is it legit or scam?
How to become a proofreader and earn $40000 a year
Proofread Anywhere Review: Make $2000+ each month working part-time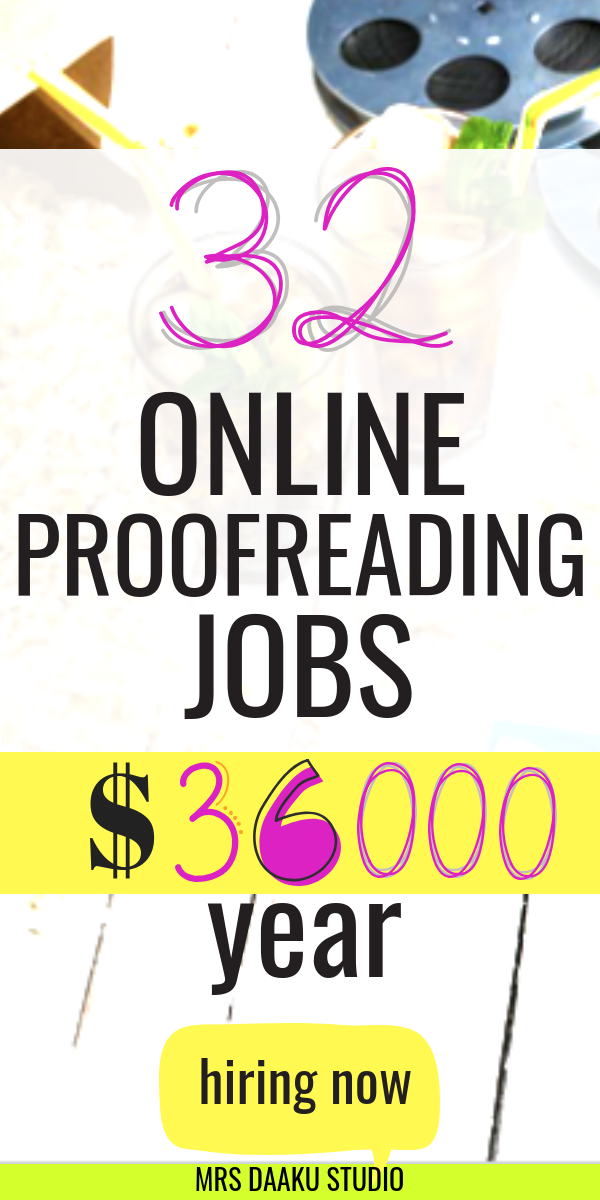 Actionable tips
Join my Facebook community and post your questions, wins and get the support
Actionable tips
Join my Facebook community and post your questions, wins and get the support
Resources that I love: 
Skillshare – Skillshare is my go-to place to learn a new skill without having to splurge hundreds of dollar. It is an online learning community where you can explore thousands of classes in design, photography, business, and more. You can get started with a free trial using my link and get access to hundreds of courses. 
How to find and pitch clients your freelance services – Are you tired of looking for clients on Facebook groups and job boards? Did you land clients but they offered you peanuts? Well, the only thing you are missing in the picture is to learn how to find and pitch clients your services directly. Using the methods in the book, I was able to make $900 in the first month of freelancing and it has only grown from there. Check it out.
Become a work at home mom – A FREE training session that comes along with a workbook and guides you through the entire freelancing journey. Not only it tells you what is freelancing, but it also tells you the various option and how to go about establishing one (without any INVESTMENT cost).
FlexJobs If you are a freelancer, you should sign up with Flexjobs. It will help you go through great flexible job listings from legitimate employers quickly, easily, and safely. Every single job on FlexJobs is hand-screened for legitimacy, with no ads or scams mixed in, and every single job offers work flexibility such as telecommuting, freelance, part-time or other flexible options.
Also, grab this list if you are looking for other online and offline work at home jobs
So, are you looking for legitimate proofreading jobs online and from home? Try out all the platforms today!