There are many tutorials out there on setting up a blog but this one is different. Now you must be thinking that every other blogger claims that.
BUT
We know many of you are struggling to understand technicalities of a blog (at least I did!) and in this series on how to start a blog and make money, we will cover a lot.
In part I, we will cover a lot of ground in terms of understanding the components of setting up a blog – domain names, hosting options (self hosted vs hosted etc) and content management systems
We will guide you through the nuances of world wide web and guide you through out your novice journey to setting up a blog.
So, lets understand the basics of starting your own blog. There are 3 components to it
Domain names
Hosting
Content Management System (CMS)
If you are familiar with these components of setting up a blog, you can skip this section.
Note – This post may contain affiliate links to products I trust. This means if you make a purchase using the links I may receive a small commission at no extra cost to you. Thank you for the support!
What is a domain name?
Domain name is the first step towards setting up a blog. However, do not spend more than a day to choose a name.
You might have come across a lot of website names such as google.com, mashable.com, techcrunch.com, engadget.com etc. The name of website is called domain name in technical terms.
So, the first order of the day would be to think of a clever name for your website and register it (we will discuss registration later in this blog). The domain name (example "xyz.com") that you register is unique and no one else on this planet can have exactly the same domain name.
With help of this post, you can come up with clever blog/website names.
What is a Content Management System?
For the flow of understanding, I am dealing with CMS before hosting. Also, just wanted to get over with discussing CMS first so included it here.
Now that you have a name for your website and hosting (discussed later), you want to start writing for others to read it.
Remember in school, we had notebooks to write? You had a brown cover for your notebook, a name slip and probably other accessories. Those notebooks were meant to provide structure and semantics for you to write properly.
CMS is similar to your notebook. However, CMS does way more than that for your blog. It maintains your blog post, publishes it, helps in getting analytics and accommodates plugins which you will need for setting up a blog.
Few examples of CMS are WordPress, Joomla and Drupal etc.
In this series, we will deal with WordPress which is the most popular (and personally recommended by me) for its ease to use.
What is hosting?
We all have important files, papers and folders that are neatly organised and stored. Hosting is similar to that. It provides you storage.
Your blog has a theme, content you have written, images etc. These files and images are stored somewhere so that it can be accessed through Internet.
Now, at this point, it is important that we bring the elephant in the room – WordPress.
So, you are thinking of setting up a blog or a website. The easiest is to get started is to register at WordPress.com, get a domain like "yourname.wordpress.com" and start writing your blog post almost immediately. The domain, CMS and hosting service – all 3 components of blogging are provided by WordPress in this particular case. This is usually referred to as "hosted blog"
That gets us to the next point –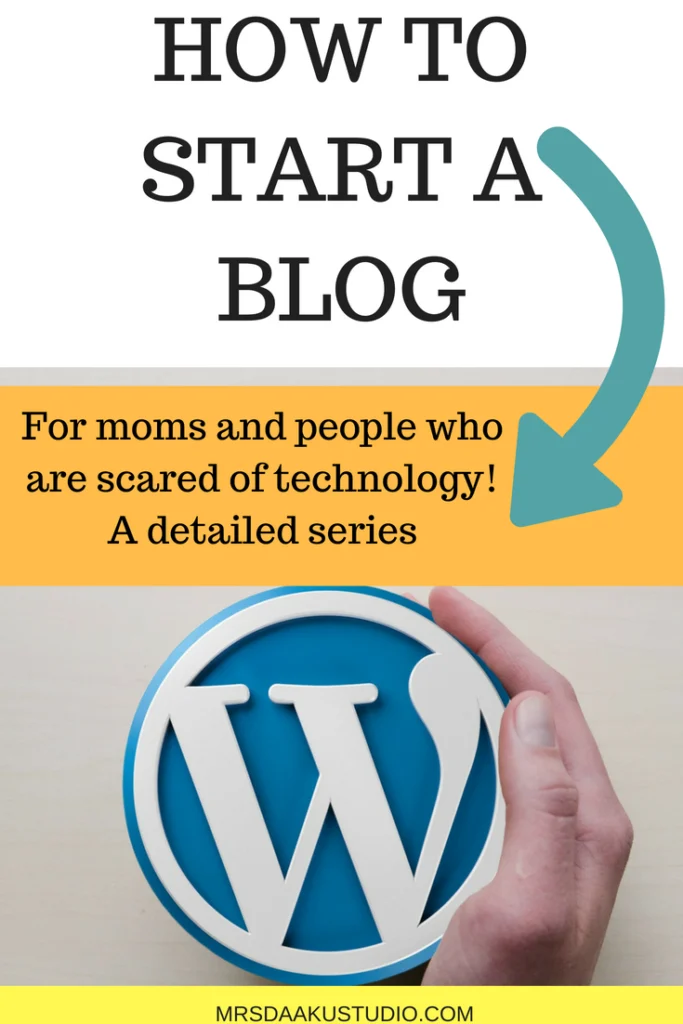 What is the difference between "hosted blog" and a "self hosted blog"
Almost all bloggers will ask you to start a self hosted blog but none of them go deep into the exact difference between the two.
Also, a lot of you asked me the difference between a hosted and self hosted website, so here it is.
Should I choose a self hosted platform or a hosted platform?
This is one of the first decision you have to make as a blogger or a freelance business owner.
So, let's see a few difference between the two
| | |
| --- | --- |
| Hosted | Self Hosted |
| Ease of use | Can get a lot to take on at first |
| Almost non-customizable | Extremely customizable |
| You can quickly start blogging because you have no setting up required | Requires some time to set up. You will have access to all the files, server and upgrades |
| Have a .blogspot or .wordpress like extensions | Choice of extensions. It can be .com, .in etc. |
| Business and brands generally do NOT collaborate with these types of websites | They collaborate with self hosted websites |
| Does not look professional | Looks professional and personalized |
Before you jump onto what you need, let's also understand the difference between WordPress.com and WordPress.org
Yes, there is a big difference and many starters are damn confused with this. If I had to explain this to you in one sentence, WordPress.com is hosted while WordPress.org is self-hosted.
Many beginner freelancers as well as bloggers prefer having this kind of website. It is easy to use, set up and you never have to worry about anything else.
| | |
| --- | --- |
| Pros | Cons |
| Easy to use | Limited themes, plugins and customization options |
| Always up to date | No code level access |
| Managed server | Cannot be monetized |
| Simple to set up | Comes with extension like .wordpress or .blogpost etc |
| | |
For the most simple blogger, setting up a blog with wordpress.com is the best option. When I say simple – I mean someone who wants to blog for personal use and not for the purpose of making extra money or landing clients.
Self hosted
Any website or blog that needs customization or looking to be monetized, needs to be self hosted. You will have access to codes, plugins and themes.
| | |
| --- | --- |
| Pros | Cons |
| Easy to customize anything | Manage hosting, domain names and server |
| Various theme available | Need to install and manage upgrades |
| Code level access | |
| Can be monetized easily and preferred by brands for collaboration | |
That said, even if you are not comfortable with tech stuff, setting up a blog or website with WordPress is easy. It might get overwhelming at the start but as you learn, everything will fall into place
Choosing between self hosted and hosted is not as tricky. It all depends on why you want a website. If the answer to this is personal use, you can go ahead with a hosted website. However, if you are looking to grow a blog, make money from it, use it for freelancing services or any other form of business, there is no doubt a self hosted website is the way to go
If you decide to go with the hosted blog, you do not require to read this any further. For those of you who are thinking of setting up a blog or website which is self hosted, let's look at a few reliable hosting services
Now, what are hosting companies?
We have to think of hosting companies as the landlord of your rented apartment. They allow you to live on the premises, store your things and others to visit you. Similarly, hosting companies provide server space for your website to live so others can visit it.
A good hosting company will provide you with
Fast service
Ongoing maintenance and improvements
Good customer support service
There are three reliable hosting services that majority of businesses, bloggers and freelancers use for their website
You can buy WordPress hosting at $3.95 a month. Click here to start. If you are just starting out, the basic plan will suffice. You can safely ignore the other plus and pro plans.
If you are signing up for 12+ months, you will get domain name worth $15 a year free for the first year. One of the best things about Bluehost is their return policy – if you sign up with them and dislike it for whatsoever reason (even if you just find self hosting overwhelming), you can ask for a 100% refund within first 30 days.
I personally use Bluehost and have enjoyed their services. That said, many bloggers have the opinion that bluehost has gone bad over the years and there are better hosting options available (See below)
Relevant read:
How to start a WordPress blog/website using Bluehost: Step by Step tutorial
Hostgator is another good option. Their starter (Rs. 299 a month) and hatchling plans (Rs. 499 a month) are great and affordable for starters. If you sign up for more than a year, they give you discounted prices. Click here to check them out and get started
Note that these prices are for server located in India. You can select a server located in the US as well and it costs Rs. 100 less on each. If your audience is in India, it is better to select an Indian server.
In USD, it will cost you $2.75 monthly for the hatchling plan and $3.95 a month for the baby plan. They not only come with a free SSL (security certificate to make your website http"s") but also Google ad and Bing credits. Click here to get started
Of course, the price includes one domain as well as FREE website transfer from your existing domain! All you need to do is get in touch with the support.
Just like Bluehost, this is a safe investment as well. No Contract with a 45-Day Money-Back Guarantee
Siteground is marginally expensive but a lot of established bloggers stand by it. If you are beginning, the startup plan is adequate for your requirements. It starts with $3.95 a month and comes along with all the benefits that others (Bluehost and Hostgator gives). You can click here to start
30 days money back guarantee
Free site transfer from your existing hosting
SSL certificate
Let's compare all of them –
| | | | | | |
| --- | --- | --- | --- | --- | --- |
| Name | Cost | SSL | Free transfer | Money back | Domain for first year |
| Bluehost | $3.95 | Yes | No. It costs $149 | 30 days | Free for first year |
| Siteground | $3.95 | Yes | Yes. Domain and hosting transfer | 30 days | No. You will have to purchase the domain. It is $15.95 a year |
| Hostgator | $2.75 | Yes | Free website transfer and domain | 45 day | No. You will have to purchase the domain. It is $12.5 a year |
All the hosting companies provide one click install for WordPress. So, you don't have to worry about it.
If you are already on hosted wordpress platform or using other hosting services, Hostgator and Siteground can help you transfer everything.
But, if you decide to go with Bluehost, you will have to manage that yourself. We will discuss how to do this in the next post.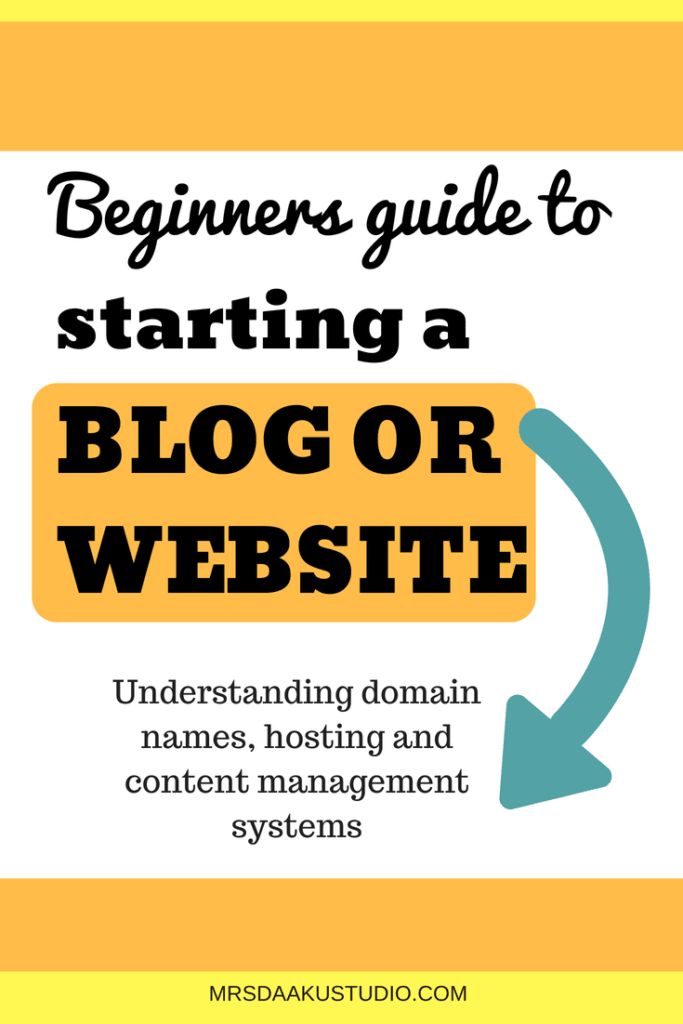 Domain name registration
While you can buy domain names from GoDaddy or Namecheap, I personally prefer to keep it all with the same company. So, you can buy it along with the hosting itself
Start by deciding a business name. Always remember to think at least 2-3 names (or alternatives). It is quite possible that the domain name is already taken.
Once you have done that, you can just put in the domain name, check, buy it and proceed with hosting options.
If you are buying from different companies, just select the option of "I already have a domain name" and move on.
So, let's look at what we learned about setting up a blog and your action items
Select a domain name. You can use this to come up with clever names
Decide whether you want a hosted or self-hosted blog. If you are looking to create a blog/website and make money, go for self hosted. Hosted blogs are good only for personal use.
Decide on the hosting companies – Bluehost, Hostgator or Siteground. You can check out the comparison chart above. This is a step by step tutorial on starting a WordPress blog with Bluehost (with screenshots to guide you). If you already have an exisitng blog or website, I recommend using Hostgator or Siteground because they will transfer it for you without any additional cost.
Register your domain and hosting in the same place. If you want to register domain name separately, go ahead with it.
Install WordPress. All the three recommended hosting companies have a one click install for WordPress.
If you are looking to build a writers website, this can help you set it up in a weekend.
There you go. You are one step close to setting up a blog or website.
If you still have any doubts about setting up a blog, please do comment below and let me know. You can also get in touch with me at [email protected]