How to become a proofreader: An Ultimate Guide
Are you looking for actionable information on how to become a proofreader?
Do you love to make snarky comments on grammatical mistakes, errors or typos?
If yes, proofreading is definitely the best online job for you and this post on how to become a proofreader will help you!
Proofreading work is one of the most flexible ways to supplement your existing income or completely replace it.
And, if you like to read anyway, your search for the perfect (and suitable!) work from home job is over.
But, whenever we come across a stay at home job option we like, we have doubts
Am I cut out to become a proofreader?

Do I have the abilities to start proofreading from home and earn a full-time income?

Do I need formal training to be able to do any proofreading work?

How to become a proofreader?

Where do I start?
Is proofreading an entry level home job?
There are several questions around proofreading from home and we will answer all of it in this post.
But before you proceed, I want you to sign up for this FREE training on how to become a proofreader and what it entails.
Let's start with the basics about proofreading work and how to become a proofreader
This ultimate guide to becoming a freelance proofreader online will show you how to make money from home with your proofreading skills.
Note – This post may contain affiliate links to products I trust. This means if you make a purchase using the links I may receive a small commission at no extra cost to you. Thank you for your support!
Want to make money quickly? Here are a few platforms to earn up to $25 – $50 in a few minutes!
PineCone Research: Earn $3 – $5 per each survey guaranteed .Sign up now
Can You Really Earn Money Proofreading Online?
Yes, you can.
Freelance proofreading and editing is one of the most common work from home job.
You can take up proofreading as a weekend job, night job or a full time stay at home job.
The Ultimate Guide to Becoming a Proofreader
First, let's get clear about a few key concepts:
What is proofreader
What is a proofreader vs an editor
What are the skills required to be a good proofreader
How to become a freelance proofreader
The tools you need to start proofreading
Step 1 – What is proofreading work?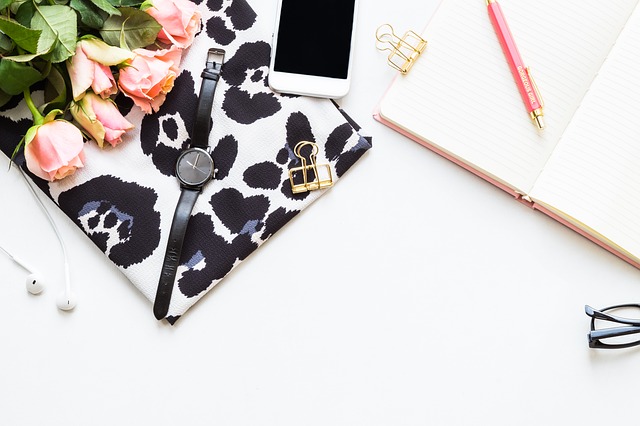 Before you decide to become a proofreader, you need to understand what does a proofreader do. So here it goes –
Proofreading work involves fine combing what is already being edited to ensure that the content is free of typos, grammatical or punctuation errors.
After the content has been proofread, it is sent for publication and not before that.
Proofreading is the final touch to the content before it goes live.
Basically, you are responsible to tidy up and assure the quality of content.
If you want to test the waters, you can find online proofreading jobs for beginners with these companies. Work with them for a month or two before diving in completely.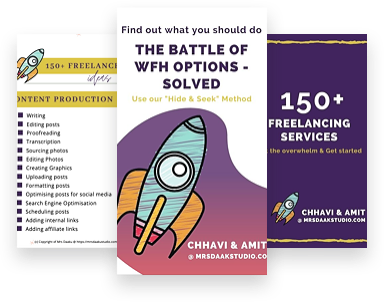 Step 2 – What exactly does a proofreader do and is it different from editing
Proofreading work is significantly different than editing. In simple terms, editing comes before any content is sent for proofreading.
Let's dive a little deeper
Editing deals with restructuring, suggesting changes, deleting parts of copy and ensuring that the copy reads well. You are expected to be involved in the copy if you are an editor.
But, proofreading work does not require you to do any of these.
You are NOT expected to see if the copy reads well or suggest any changes. None of this is a part of proofreading.
Proofreaders are responsible for typos, grammar or punctuation errors only.
Usually, if you want to become a proofreader, you will some of these things:
Check formatting, page numbers, and headings




Check the table of content against page numbers, chapter titles, appendices, index, annexures etc.




Ensure that the copy has a consistent style throughout. They could be required to follow a particular style guide.




Look for omissions, redundant words, inconsistencies in typography and content




Check or insert cross-references




Eliminate redundant, confusing words, columns, breaks, titles etc
If I had to sum it up, this is how it would be –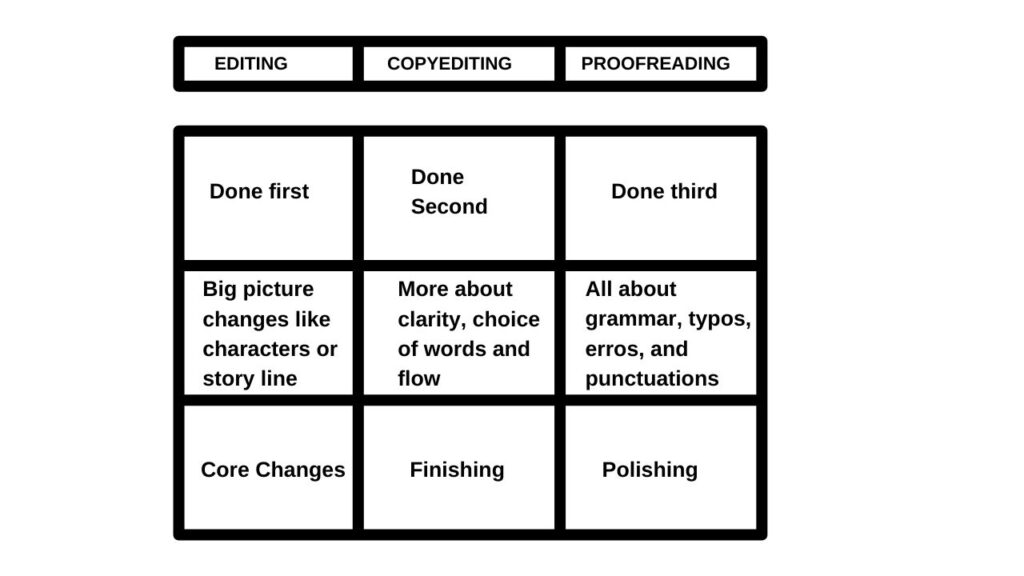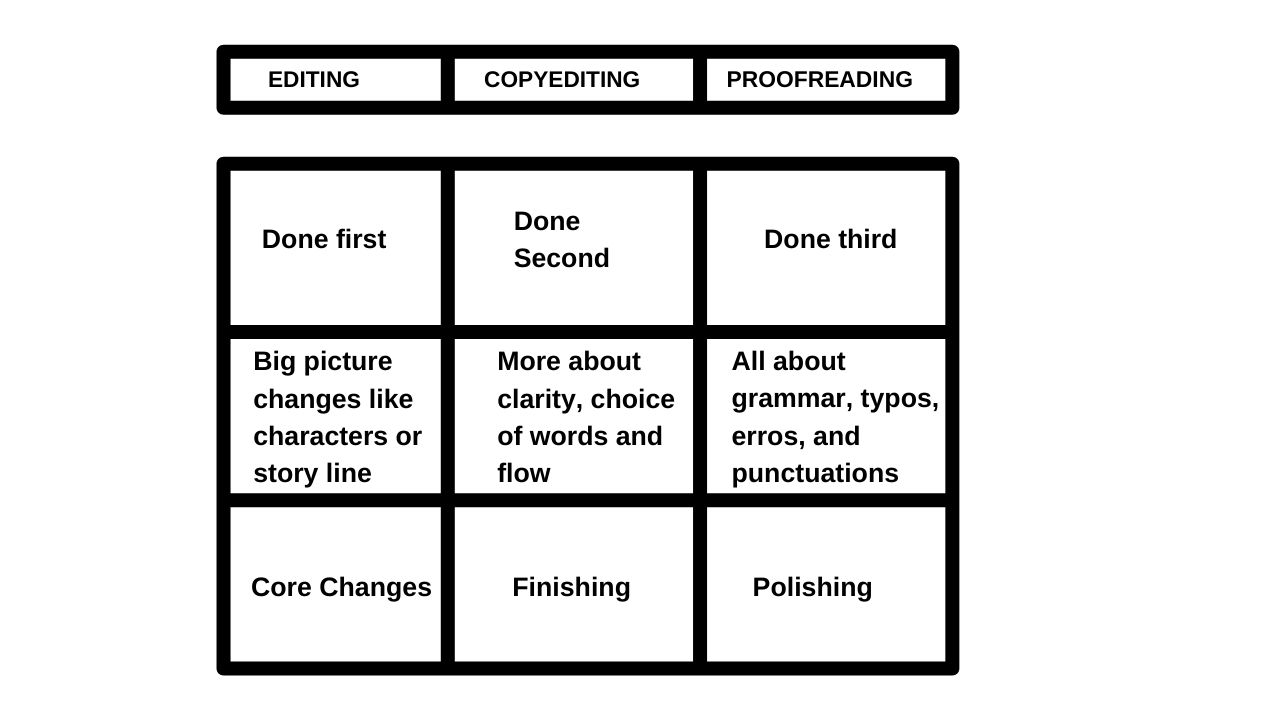 Step 3 – How much money does proofreaders earn?
This is an extremely important and frequently asked question – how much do proofreaders make, after all?
According to ZipRecuriter, the hourly wage of a proofreader is $25 an hour. It could be more than that or less depending on your skills.
That said, you can expect to make between $25-$44 per hour as a proofreader.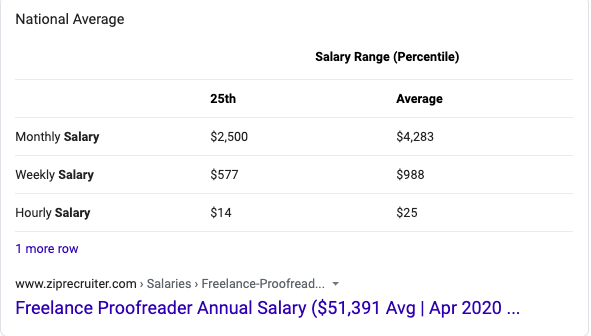 I recently interviewed 2 proofreaders both of whom earn as much as $3000 in a month. You can read about them here and here.
However, there was on factor in common to all I have ever talked to. They have taken this FREE training early in their proofreading careers.
Step 4 – What are the necessary factors to become a proofreader? How to become a proofreader?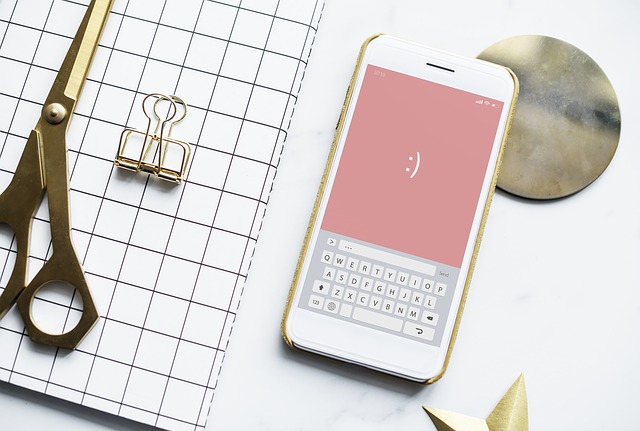 So, how do you know if you have the skill set to become a proofreader from home?
In my opinion, if you are an avid reader who can naturally spot errors, then you already have everything required for proofreading to work for you.
Tell me –
Do you read blogs and spot at least 1-2 mistakes in almost all of them?
Do you read magazines and laugh at how silly a few sentences read?
If you can relate to any of them, you are a detailed oriented person and have the potential to become a proofreader already.
Besides being able to spot errors, you will also need to be adept at grammar, syntax, punctuations, etc.
However, all of that can be learned. So, you don't have to worry. Ha!
Lastly, you will need to learn the trick of the trades.
For example, you cannot proofread a document and write huge comments explaining what you have to say.
It would be a waste of your time and clients. For this purpose, there is proofreaders mark – these are marks that show what changes need to be done.
To sum it up.
The most important proofreading skills are:
In-depth knowledge of the English language
Excellent written and oral communication
Meticulous
Detailed Oriented
Meet deadlines
Familiar with Microsoft Word
Familiar with tricks of the trade
Step 5 – Do I need to have an English Degree for freelance proofreading? Do you need qualifications to be a proofreader?
I know what you are thinking – how to become a proofreader without a degree? what qualifications do you need to be a proofreader?
But, I have some good news. You do not need any degree or experience to become a proofreader.
Absolutely, NOT.
You do not need any professional qualifications to be a proofreader.
Many companies require a degree for any kind of proofreading work, but there are many more who don't. You can find online proofreader jobs here.
Look, having a degree does not mean you will be a successful proofreader.
Similarly, not having a degree does not automatically mean that you suck. It is almost always about the willingness to learn and market yourself.
If you are a beginner proofreader with no experience, it might take some time to establish yourself, market and land clients.
You will have to continually grow, learn and unlearn (yes, unlearn as well!).
So, if you ask me how to become a proofreader and what's one thing you need – All that you need is a business mindset (not a desperate job seeker mindset).
But before you proceed, I want you to sign up for this FREE training on how to become a proofreader and what it entails.
Step 6 – Do I need to select a proofreading niche? How to do that?
Well, yes.
I have been able to earn $2000+ as a freelance writer consistently because I niched down.
I decide to target marketing companies and stick to it. It not only helped me find target clients quickly, it also helped market myself as an expert.
Proofreading works no differently. I have seen many writers who are also proofreaders for their clients. Most of the established ones have a niche.
See, it all comes down to one thing.
Once you have a niche and gain adequate experience, you can start charging big bucks.
For example, Caitlin – a known proofreader, is focused on transcripts and knows that her target clients are law offices and lawyers.
She has been able to earn $40k a year and shares all her strategies here.
A few examples of the proofreading niches you can have in the beginning
E-books




White papers




Transcripts




Academic papers




Resumes




Marketing materials




Contracts




Press releases
That said, I want to repeat myself.
Niches are to market yourself. You can take on work outside of the niche to understand where your interests and ability lies.
Remember, you can change the niche anytime but, don't fall into the trap of selecting an easy niche.
See, if you target startup blogs, they probably cannot pay you that much. For them, not a lot is at stake if there are minor mistakes.
Now, take a look at the list of niche above.
People will almost always pay you higher to ensure that there are no errors in their whitepapers, transcripts, contracts etc.
So, choose a niche where proofreading is a sensitive is an integral part of the process.
Proofreading should never be an option for your target clients! If you ask this before selecting a niche and you will choose the right one.
Note: The most difficult part of being a general proofread is landing clients. The old freelancer adage "feast or famine" is definitely true. Check out this post on using Facebook groups to land clients.
Step 7 – Where can I find proofreading jobs online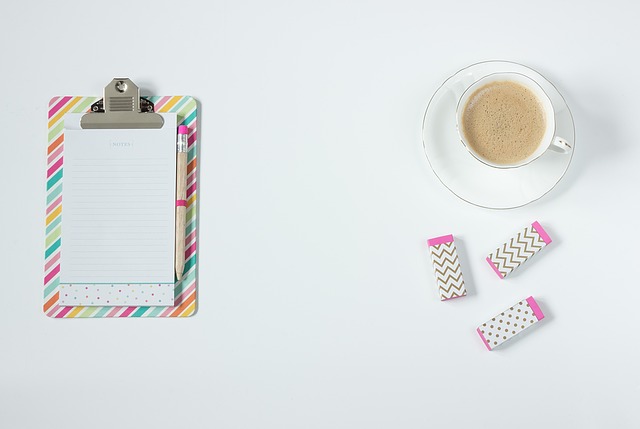 If you've decided you're ready to make money as a proofreader, you are probably wondering where you find proofreading jobs?
and, my answer is –
Everywhere but to begin with, I would say check out Flexjobs.
FlexJobs is one of the best places to find proofreading jobs online.
When I searched "proofread" there were 354 job results. You can filter them for freelance, remote, local, part time, full time, temporary and many more.
So, you will find the exact type of proofreading job you are looking for.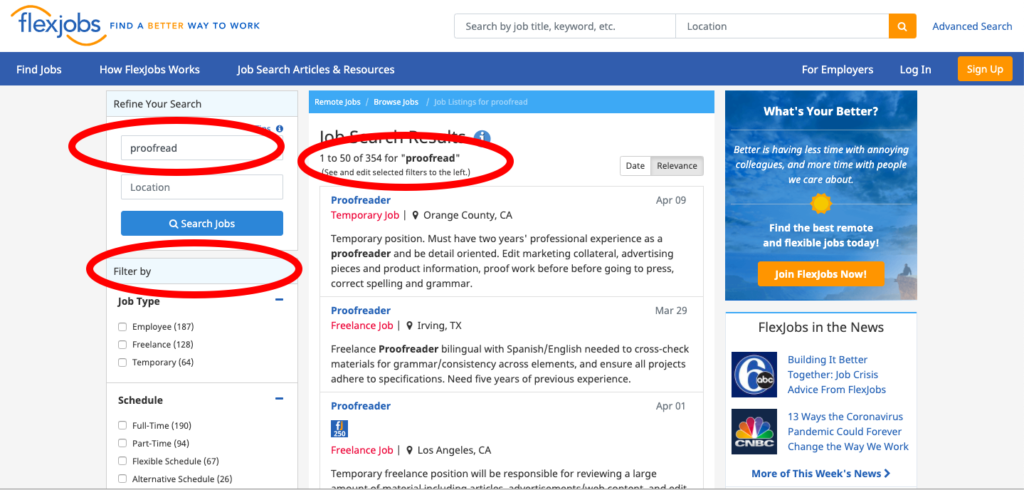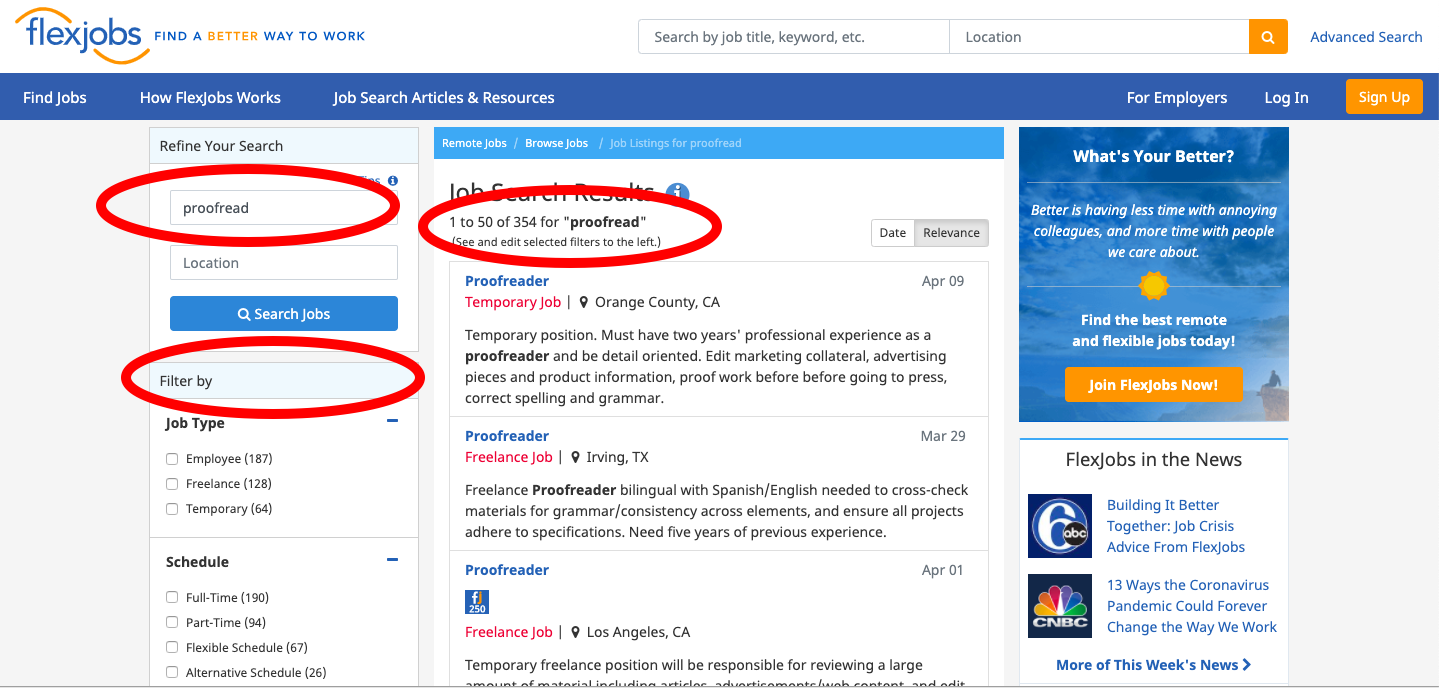 FlexJobs is my favorite option because:
LEGITIMATE JOBS – They screen the job listings to ensure they are 100% legitimate

EASY TO USE – You can find at home, remote, flexible schedule, part-time jobs easily

SUPPORT – Real, friendly people on the customer service team.

SATISFACTION GUARANTEE – Get a refund within 30 days if you are unhappy with the service.
The only downside for Flexjobs is the investment. It is a paid service which is approx. $14.95 per month.
They keep having sales and right now hey have limited time promotions.
50% Off If You Use Promo Code: JOBS. Sign up here.
Remember it is risk free and they refund your money within 30 days.
Want to know about more places to find online proofreading jobs? Check out these proofreading job companies and remote job websites.
Step 8 – How do I get started? How to become a proofreader?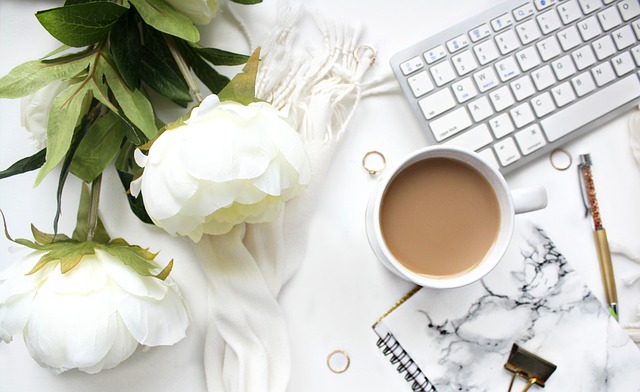 Before anything else, you need to start building a website for your services.
You are going to start working from home and it is important that you have virtual existence.
You can start a website with as little as $3.95 a month. Use this step by step tutorial to get your WordPress blog up and running.
If you do not understand technical terms like hosting, domain, CMS etc, read this beginner guide on setting up a blog.
Once that is done, start looking out for proofreading clients on the following platforms
Upwork

Craigslist

Job Boards

Facebook groups.
You should also check out these 33+ places to find online proofreading jobs for beginners.
But before you proceed, I want you to sign up for this FREE training on how to become a proofreader and what it entails.
Step 9 – Anything else you need to know on how to become a proofreader?
Yes, like every other business, proofreading is difficult.
It will take time to establish yourself if you are doing everything on your own.
Yet there is an incredibly high demand for freelance proofreading worldwide, and the best part is that you don't need to be in any specific location to do the job… it's all from your computer or tablet!
If you want to become a proofreader and scale quickly, I suggest investing in yourself.
That said, you can definitely learn everything by yourself and put a trial & error method in place.
But, imagine an expert sharing everything you need to do to get it right in the first attempt? You will know you are on the right track and won't have to restart all over again.
The only online training on proofreading, you should look at is this.
It will help you get the basics of proofreading to make sure you are a word skills SUPERSTAR as well as turn the knowledge into a profitable business.
The students of Proofread Anywhere have been able to earn a full time living. You can read my detailed Proofread anywhere review.
Step 10 – Enroll in a Comprehensive Proofreading Course: General Proofreading: Theory and Practice
But before you proceed, I want you to sign up for this FREE training on how to become a proofreader and what it entails.
The most popular and comprehensive course to learn how to become a proofreader from home is General Proofreading: Theory and Practice by Caitlyn Pyle.
The General Proofreading course is packed with valuable information that will:
hone your proofreading skills
teach you all about finding clients and running a freelance business
Here's a sneak peek inside the course:
What's Included in the Proofread Anywhere Course
Module 1: Introduction to General Proofreading
This overview will cover who needs a proofreader, the skills you need to be successful, and the differences between proofreading and editing/copyediting.
Lessons include the following
Why Proofread?

Skills Needed to Be an Excellent General Proofreader

Who Needs a Proofreader

What a General Proofreader Does (and Doesn't) Do

Terms Commonly (but Incorrectly!) Used as Proofreading

Editing at a Proofreading Rate
Module 2 – Get into the Proofreading Mindset
You'll learn about the different types of markets you can specialize in as a proofreader — plus learn some common terms used in the industry.
Lessons include the following:
Proofreading Niches

Proofreader Lingo
Module 3: Proofreading Basics
This module covers the most common types of errors you will need to watch out for as a proofreader.
Then you'll be ready to dive into the practice worksheets and put your skills to the test!
Lessons include the following:
Types of Errors

Capitalization

Apostrophes

Hyphens

Commas and Semicolons

Quotation Marks

Subject/Verb Agreement

Noun/Pronoun Agreement

Commonly Misused Words

American and British Spelling Variations
Module 4: Proofreading Methods + Practice
You'll see four different types of proofreading methods with thorough lessons on how to make them work best for you.
Then you'll put them to work with sample practice texts.
Lessons include the following:
Proofreading Methods

Proofreading Practice
Module 5: Turning Proofreading into a Business
Now that you have the skills and practice you need, you're ready to learn how to build your business.
You'll learn how to create your website and résumé, and you'll learn all about rates, taxes, and a great place to get even more experience as a proofreader before pitching clients.
Lessons include the following:
Creating a Website

A Step-by-Step Guide to Setting up Your Business Website

Writing Your Résumé

Setting Your Rates

Taxes and Incorporating Your Proofreading Business

Building on Your Proofreading Experience
Module 6: Looking for Jobs
This module is GOLD. They are going to show you the different ways you can get proofreading clients.
Lessons include the following:
Proofreading and Freelance Associations

Social Media

Social Media Dos and Don'ts

Blogging

Online Marketplaces

Online Profiles

Writing a Proposal

Avoiding Scammers

Don't Expect Clients to Just Come to You
Module 7: Once You Get the Job
You've landed a gig. Now what?
We'll show you how to work with your client's preferences, your relationship with other editors, and the best way to bill your clients.
Lessons include the following:
Starting Off on the Right Foot

Working with Client Preferences

A Proofreader's Relationship with Other Editors on the Project

How to Bill Your Clients

Your Reputation

Asking for Testimonials
Module 8: Getting the Most Out of the Freelancing Life
We'll end the course by showing you how a typical proofreader structures their day, plus how to build the confidence you need to succeed.
Lessons include the following:
Organizing Your Time to Avoid Burnout

A Day in the Life of a Proofreader

Gaining Confidence
Module 9: Ignite Plus Exam (accessible to Ignite Plus students only)
The hand-graded exam evaluates students for aptitude and competence in the practice of general proofreading.
Bonus Module: The Money Mindset Transformation
In the groundbreaking Money Mindset Transformation workshop and workbook — which together take about 2-3 hours to complete — you'll learn seven life-changing concepts that will transform the way you think about money forever.
The secret to making more money probably isn't what you think it
Basically, in over 40 lessons, you will learn:
the essential grammar skills you need and practice tests to make sure you have it down

proofreading niches and how to grow your income the fastest

how to research grammar questions you're not sure about

how to set your rates

the tax stuff you need to know as a freelance proofreader

where to find your first clients

how to bill clients

how to pitch clients and write proposals

how to set up a website to advertise your proofreading services

and how to be flexible and work with client's preferences
There is another review for proofread anywhere too. Do check it out.
Proofread Anywhere Facebook Community.
You get exclusive access to a Facebook community with the course.
Facebook communities are super valuable because they provide:
Constant support and quick solutions

Fast and accurate answers to all of your questions

Help from those who are just a couple steps ahead of you

Help from Caitlin
So if you are ready to make full time money working from home as a proofreader, the fastest way to is get started with the General Proofreading course.
If you take the Ignite Plus, you also get to give and proofreading skill test and get a professional proofreader certification.
Is Proofread Anywhere legit?
Yes, Proofread Anywhere is a legit work at home course.
You can read one of my interviews with Proofread Anywhere student here.
It is natural to get suspicious when it comes to online courses for making money online.
and you are right to be wary of online opportunities. After all, there are so many scams.
While Proofread Anywhere is legitimate proofreading training online, it is not a get rich quick scheme. You will have to put in a lot of work, market your business and commit to providing excellent proofread services.
Proofread Anywhere is the real deal, and it's a great option for anyone who wants to work from home as a proofreader.
Proofread anywhere reviews
Proofread Anywhere Reviews – Is it legit or scam?
Proofread Anywhere Review: Make $2000+ each month working part-time
Is Proofread Anywhere worth it?
In my opinion, Proofread Anywhere's General Proofreading course is worth it.
It's an in-depth proofread training course that will help you learn how to proofread as well as how to start your proofreading business and how to find clients.
If you're willing to put in the time and effort, General Proofreading: Theory and Practice™ course by Proofread Anywhere is a great way to learn how to be a successful proofreader.
Step 11 – Smother Your Scarcity Money Mindset
If you are hesitant in investing in a course, I get it. I have been there.
I cringe looking at the price tags of any courses like Proofread Anywhere. But, 2 years into blogging and freelance writing, I am investing thousands of dollars each year in courses.
It is the only way to build a successful work at home lifestyle without wasting a second of your time.
The steps are laid out for you in a course and all you have to do is understand them, apply them and tweak a bit for your success.
So go ahead with Proofread Anywhere.
Now You Know How To Become A Freelance Proofreader
Over to you
Do you think you can become a proofreader? Can proofreading be your thing? How do you plan to begin? Comment below and let us know
But before you proceed, I want you to sign up for this FREE training on how to become a proofreader and what it entails.
Pin me for later!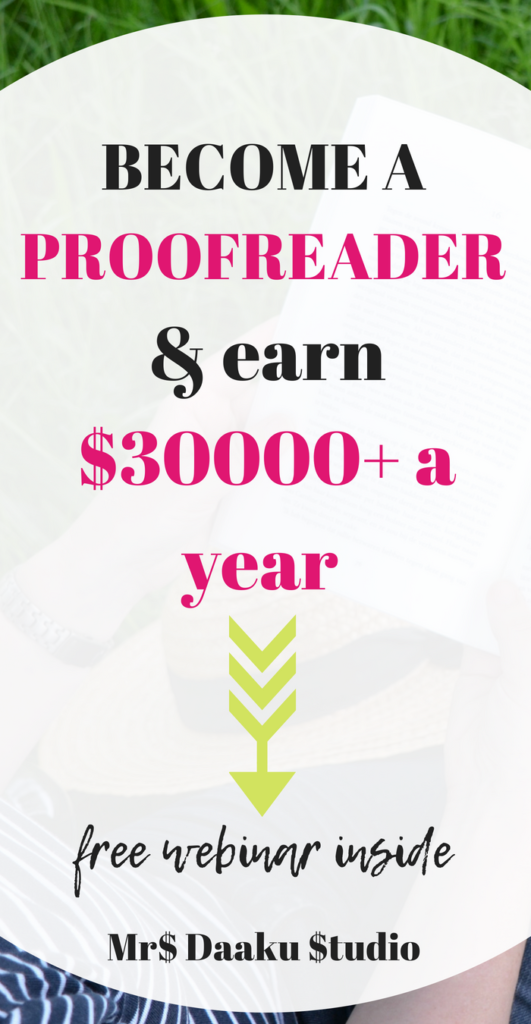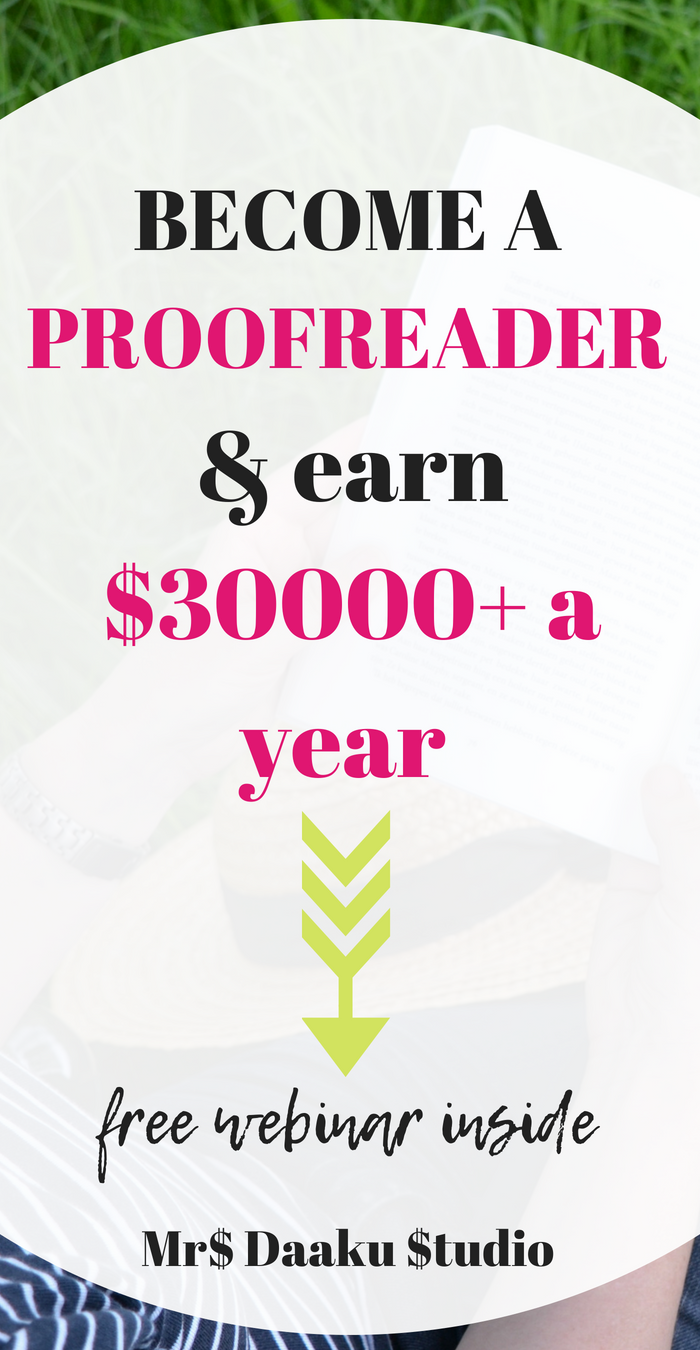 Actionable tips
Join my Facebook community and post your questions, wins and get the support
Suggested readings on other work from home jobs:
Resources that can help you with land work from home jobs
How to find and pitch clients your freelance services– You can find my strategies to find high-paying freelance writing clients.
Become a work at home mom– A FREE training session that comes along with a workbook and guides you through the entire freelancing journey.
FlexJobs You can find 100% legitimate work from home jobs and freelancing gigs on this platform
How to become a proofreader and find proofreading jobs from home