Phrendly Review: Flirt and make money online
So, you're looking for a legitimate phrendly review. Good for you!
We all know the world of flirting, sexting and dating has changed over the years. It has shifted from meeting people in cafes, bars, churches, and even workplaces to finding some on an app.
Yes, sites like Phrendly have made it easy to meet people online and have fun.
And, the best part is that you can even earn money in the process.
While there are many apps where you can get paid to sext, Phrendly has always been popular to make money by flirting online.
But, the question is – is phrendly safe? is phrendly legit? Read on this detailed Phrendly review to find all your answers.
Note – This post may contain affiliate links. Please read disclosure policy
Want to make money quickly? Here are a few platforms to earn up to $25 – $50 in a few minutes!
PineCone Research: Earn $3 – $5 per each survey guaranteed .Sign up now
What is Phrendly?
Phrendly is a website and social media app where you get paid to flirt and chat with strangers.
Just like in the real world, someone will show interest in your Phrendly profile by offering you a drink virtually (which has real monetary value). If you like them, you can respond and start chatting with them.
On the Phrendly platform, you can use a combination of messages, videos and voice calls.
So… if you like flirting, want to date online and make money along the way, Phrendly is a great place to be.
and the best part, you are not committing to anything. Not even meeting in real life.
** It is safe to use Phrendly. They do not share your personal information anywhere and with anyone.
Who uses Phrendly?
It is for both men and women looking for online dating
People who want to improve their dating skills and boost their confidence or just want to have fun flirting use this app and benefit from it.
How does Phrendly app work?
It works exactly how traditional dating works but online and without expectations of meeting in reality.
So, there are two people involved. One who shows interest in chatting with you and you (who is on the platform to earn money chatting online).
Phrendly app allows people to search for their matches using different criterion like ethnicity, food, drink rate etc.
Once they find you, they can send them a message and offer a virtual drink.
If you respond to the message, you can continue with the conversation, exchange photos, videos, and or get on a voice call. You will get paid for it.
Note: The person who initiates contact is the one who pays for all the conversations between these two people. So do not ever start the conversation. You can use right swipes instead and then wait for them to start a conversation with you
Let's see how it works actually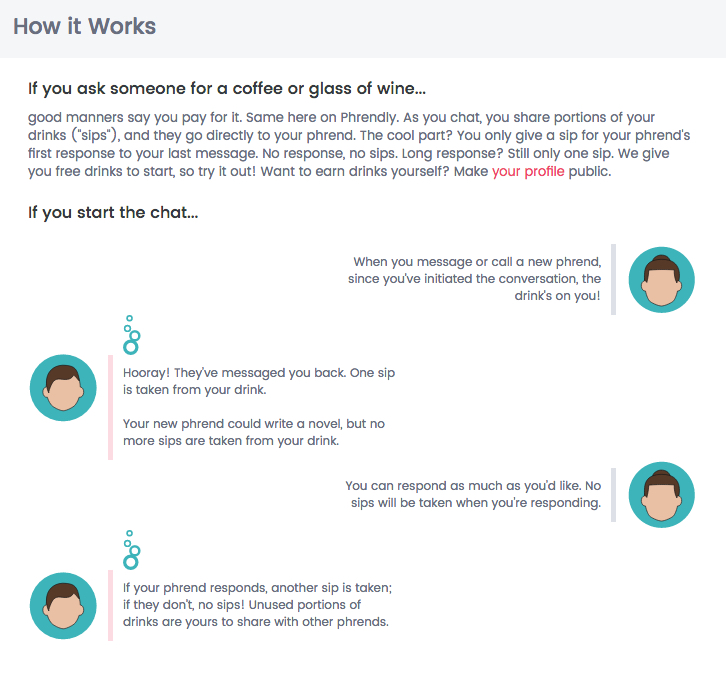 Does Phrendly Have an App?
Phrendly is available for both apps and website. However, it is available only for Android.
It has over 100,000+ downloads on Google Play Store with a 3.3 star rating
The app promises users a 93% response rate on their apps. So, if you want to get paid to chat and have a smartphone, download their app and get started
You also get a $5 welcome bonus on signing up. However, you cannot cash it out.
How to set up an account with phrendly?
You need to be at least 18 years old to be able to use Phrendly. This is to ensure there isn't any thing illegal going on and Phrendly doesnt end up with a law suit.
Visit the Phrendly website or download the app.


Enter your email address. I recommend you create a separate email address for this purpose.


Once you have done that, you will be asked your display name. This is the name that is visible to Phrends. So, use an alias instead of your first name and last name. This will ensure your privacy is maintained


Set a password for your Phrendly account


You will be asked your phone number. Don't worry. Phrendly relays the text and chats between you and phrends so you privacy is maintained.

You will receive a verification code. Enter that and proceed.


Start by creating your profile.


Launch their GIF booth to take a photo of you. They recommend using a GIF over a static photos to get more exposure.

Click on the 'Fire up the GIF ' button, and your camera will click pictures of you. This GIF will then be sent to the Phrendly team for approval. You will be able to use the site after your GIF has been approved.

You can also upload photos from your phone.


Add details – I recommend you add in details and take time to fill this up. Make it interesting so it it increases your chances to be visible and found.

Note: The uses of Phrendly app are obviously looking for a good time. That means, it is important that your profile is exciting and interesting.


Take the personality quiz.


For verification, you will need to add a valid credit card.


Make sure your profile is public and finally, get paid to chat.
Phrendly lingo – Drinks, Sips, virtual gifts and Phrends
Phrends are people who use the platform to find a companion. So you will right swipe phrends, give phrends a nudget etc.
Drinks – These phrends can buy you virtual drinks as they chat, speak or video call with you.
Sip – Just like on a date, you will sip the drink your phrend has paid for. The rate of your sipping is generally 6 – 8 mins. That is when your drink gets over and your phrend needs to buy another drink to keep the conversation going.
Virtual gifts – Your phrend can give you virtual gifts like roses, chocolates and champagne. It will be of real monetary value and you get to keep 90% of that money
How do you make money with Phrendly? – 3 ways
There are a few different ways to make money on Phrendly.
You can make money on Phrendly by chatting with people, receiving phone calls and video calls. You earn money when you respond to chats.

If someone likes you, they can buy you a virtual drink, which is worth real money. The more you chat with someone, the more drinks you will get.
You can also earn money by referring Phrendly to your friends. For each, referral you get paid $15. However, for you to be able to cash out, your friend will need to spend about $15-20 on the platform first
How much money do you make on Phrendly?
The amount of money you can earn on Phrendly depends on the number of people who contact you and the kind of interaction you have.
But even before that, it depends on the type of profile you have. When first time uses sets up their profile here, you can choose from these three options –
1. Slow and steady (innocent)
2. Normal (moderate flirting)
3. Dive right in (sexual flirtation)
Once that is set up and you get started, you can get paid for
Chatting
Virtual drinks and gifts
video calls
The longer the chat or video goes, the more you get paid.
At this time, we need to understand what a sip is on phrendly.
A sip is a sip of the drink someone buys you. Just like in a normal date, you will sip on your drink until it finishes. It works the same way.
You suitor has bought your one virtual drink. One virtual drink has 20 sips and depending on the mode of conversation, it works for about 6 – 8 minutes only.
Once the time is up, the suitor has to buy more virtual drinks to keep the conversation going. As a receiver, you are not obligated to buy them a drink
Getting to how much does Phrendly pay you?
You will keep $0.35/volley for chat, 70% of phone & video call earnings, and 90% of gifts.
1. Chatting
Phrendly pays about $0.35 if someone sends your a message to chat and you respond within a period of 12 hours.
Don't be the person to start the chat, or you will be the one that Phrendly charges. There is an option to let a person know you are interested in them without starting a chat.
2. Phone or video calls
Phone calls and video calls are paid for through 'drinks.' and are the best ways to make money on Phrendly.
Each drink is worth $10. Whoever initiates the call is the one that pays for the call.
You get to keep 70% of your earnings, while Phrendly keeps the remaining 30%. This means you earn an approximate of $7 per call.
The website also allows you to set the length of each call and the rate at which you consume this drink. This way, you can decide your hourly earnings.
For example, if you set eight minutes per drink, you can earn $48 per hour.
Phrendly has also set the default rates of the calls. The default rate is a minimum of eight minutes per phone call and six minutes per video call.
This means you cannot make more than $ 48 per hour for phone calls and $66 per hour for video calls.
3. Gifts
You can also receive virtual gifts from your Phrend on this app.
The price of the gift ranges from $5 to $100. You earn ninety percent of the value of this gift, while Phrendly keeps 10%.
How do you get paid on Phrendly?
You should have earned at least $10 before you request a payout. The available modes are
Direct deposit
Check
Charity
They do not offer PayPal, Payoneer, SWIFT or wire transfers.
Once you've earned enough,
Go to Payment information
Enter payee info including your US work eligibility
Select how you want to be paid.
You'll go through a quick verification process and–if you select direct deposit–will enter your banking info.
Direct deposits
You can choose this till your financial institution accepts ACH deposits/credits and is US based ONLY
Phrendly offers two options for direct deposits:
1. Express Pay – You will be paid every day but don't be happy yet. It is reflected in your account only after 10 days.

2. Monthly Direct Deposit – You will be paid on the first of every month. It is reflected in your account only after 10 days.

Checks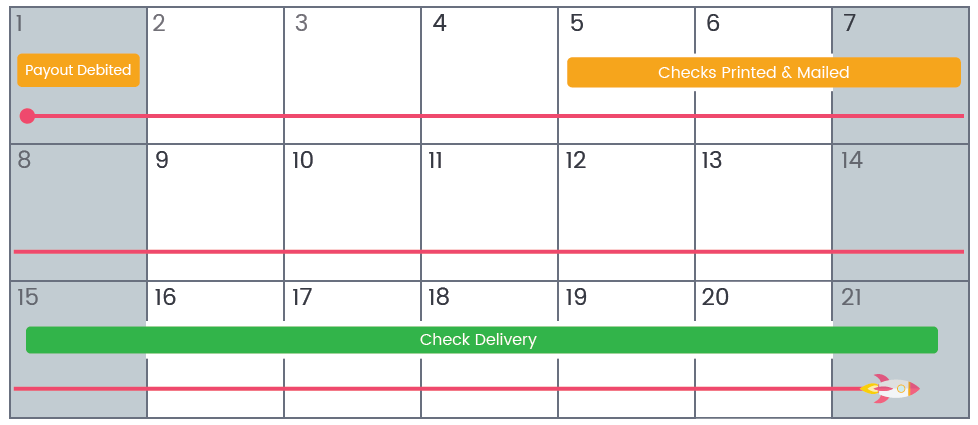 If you have earned over $10, you will be sent a check on the first of every month.
A $15.00 fee is applied for any checks returned in the mail
Charity
If you are feeling generous, you also have the option of sending a part of your earnings to charity.
You can donate the money you make to any of these nine charities –
Animal Welfare Institute
Brady Campaign to Prevent Gun Violence
Breast Cancer Research Foundation
Children's Health Fund
Doctors Without Borders USA
Environmental Defense Fund
Foundation Fighting Blindness
Planned Parenthood Action Fund
Scholarship America
Taxes
If you earn money on Phrendly, you will also need to pay taxes on your earnings.
If you earn more than $20,000 in one calendar year, Phrendly will send you a 1099-K form.
How to earn more money on Phrendly?
Ah, most important question – how to make money on phrendly?
If you are trying to earn money on Phrendly as a side hustle, you must make your profile shine so that more people try to start a conversation with you.
Here are some easy ways to maximize your earnings on Phrendly –
Fill your profile completely
Fill out all the details in your profile. Take good pictures for your GIF.
The GIFs that show the entire face of the person are more popular than the others.
Make sure that your GIF is clear and shows your personality. This is the first thing that other users will notice, make sure that your GIF will make them curious enough to know more about you.
Share your interests and hobbies
Share your hobbies and interests to create a connection with people. Use the four words quiz to tell others what you are passionate about.
Subjects like movies, TV shows, and news make more interesting topics to talk about.
Lighting and camera
If you are making a video call, make sure that the lighting is good so that your Phrends can see your face clearly.
Most smartphones come with good quality cameras these days, so you don't need to worry about the picture or video quality.
Just be mindful of your background when you are doing video calls. Make sure there is no dirty laundry or other things strewn around behind you.
Keep notifications and alerts on
You have up to 12 hours to respond to a message to get paid, but that does not mean you should make the other person wait.
Fast responses are appreciated, and it is the best way to make Phrends and turn them into regulars.
Star people
If you find someone that you think is interesting, you can add a star to their profile.
People can view who has starred their profile, and they may start a conversation with you.
Check on old Phrends
Check on people with who you have chatted in the past.
The section 'Long Lost Phrends' can tell you who you have talked with in the past and how much you have earned from them.
You can use holidays or special occasions to reach out to these people and start new conversations.
Share the referral link with friends
If a person signs up for Phrendly through your referral link, you can earn a free drink worth $10.
Your friend must spend or earn $15 for you to earn your free drink.
The verdict on Phrendly review: Pros and Cons
Pros of using Phrendly
You can earn as much as $66 per hour through video chatting on Phrendly.
You can earn up to $100 as a gift from your Phrends.
You get regular payments through direct deposit or checks.
Phrendly ensures complete security. You do not need to meet anyone in person or even share your phone number.
Cons of using Phrendly
There is a maximum limit for your rates ($48 per hour for audio calls and $66 per hour for video calls).
Phrendly takes 30% of the money you earn through calls and 10% of the money you receive as gifts.
You need a US bank account to receive payments.
You have to provide your social security number for tax purposes.
FAQs about Phrendly
1. Is Phrendly legit?
Yes, Phrendly is a legit company. It has a Google Play rating of 3.1 /5 which is above average.
2. Is Phrendly safe?
Yes, it is safe as all the interactions are done online.
Exchanging personal contact information is against the policy of Phrendly. You can lose your account if you do not follow their policy.
3. Can men also make money on Phrendly?
Yes, men can also make money on phrendly.
4. Are there other apps like friendly where you can earn money?
Text 121 Chat, Chat Recruit, or Arousr are some other apps where you can earn money by texting.
5. Is Phrendly a dating site?
No, phrendly is NOT a dating site.
6. Is Phrendly only for America?
Yes, phrednly is only for America.
7. What other similar options I have like Phrendly?
There are many options you have like Phrednly or getting paid to sext. You can
Final thoughts on Phrendly Review
Phrendly is a social app that allows you to have fun flirting online and make money as well. It gives people what they want, without going through the trouble of missed dates and disappointments.
You can earn up to $1000 while chatting or through audio and video calls on Phrendly.
If you are looking for a side hustle to make some extra money, Phrendly is your app.
This app is safe as it keeps your number safe and private, and everything happens through Phrendly relay numbers.
You should never give out your personal contact details as it is against Phrendly policy and is not safe.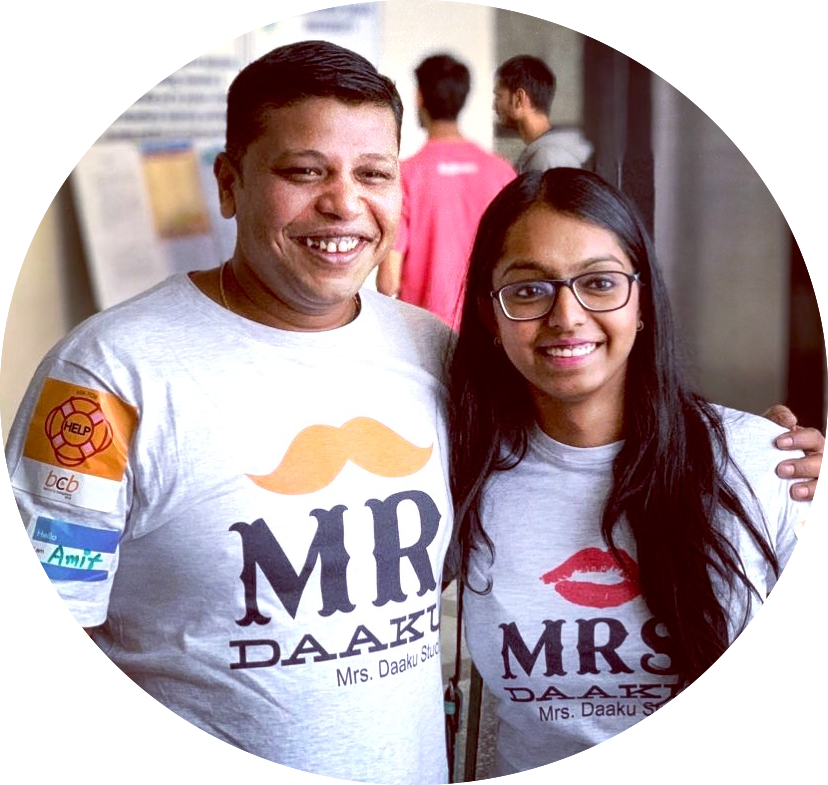 Hi buttercup, thank you for stopping by. We're Chhavi & Amit.
We're a couple who quit our high paying jobs as a lawyer and an engineer to start hustling online. Now we're full time bloggers, YouTubers, work at home expert and Online Business Coaches featured on Forbes, Business Insider, Readers Digest, CEO Blog Nation, Starter Story, Yahoo! Finance, MSN, BankRate and so much more.
Phrendly review