Selling feet pictures and how to sell feet pics for money – It is true!
Yes, you read it right.
You can make money selling pictures of feet.
There is an entire market to sell feet photos and if you are comfortable with the idea of foot fetish, you can make money from it (and, rather quickly!)
All you have to do is take pictures of feet (feet only!) and send it to people who are interested in buying feet photos. We will talk about in detail.
I will cover two ways of making money with feet –
Selling feet pictures online
Becoming a foot model
Feel free to skip to the section you are interested in.
There are 3 things I want to tell you beforehand
If you are not comfortable with the idea of selling feet photos, there is no point reading the first half of this post. You can search for "foot modelling" and read the bit where I talk about how to become a foot model
It is completely normal to sell feet photos and you will soon know (in fact, there are so many Hollywood movies that show foot fetish).
There is nothing to be ashamed of if you are doing this but I would always recommend you to use fake profiles/details to sell feet photos online. You want to ensure privacy at all times!
Let's get started and learn how to sell feet pics for money or photos of feet online –
Note – This post may contain affiliate links to products I trust. This means if you make a purchase using the links I may receive a small commission at no extra cost to you.

—- FREEBIE —-
Note: If you are looking for other work at home options as well, do check out these guides on the best online jobs today. You can also check out guides on how to start working from home.
Download this guide and grab a 5 step plan to launching a profitable online business from home along with several other BONUSES

#1 Is selling feet photos illegal?
— QUICK MONEY IDEAS —
Want to make money quickly? Here are a few platforms to earn up to $25 – $50 in a few minutes!
No. Absolutely, not.
You can sell pictures of your feet legally especially if you live in the US, UK, Australia, Canada, and other western countries.
It may be illegal if you live in countries with strict religious or similar restrictions.
Also, you need to be above 18 years of age to be able to sell feet pictures.
#2 Do people really buy feet pictures?
Well, yes.
Not only there are a LOT of people who buy feet pics but there is an equal number of people who sell pictures of feet.
In fact, people have been buying feet pictures longer than you can think of.
Don't feel weird or uncomfortable about this, and just read on. I promise you will have fun and learn an unknown way of making money online.
Just think I took out 4 hours researching on selling pictures of feet for money JUST FOR YOU.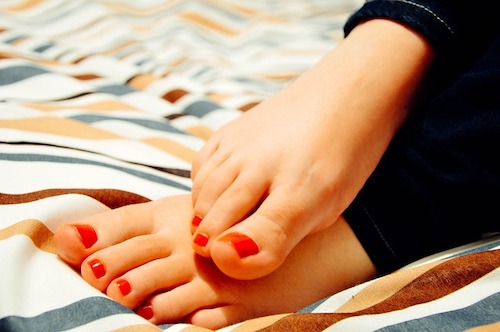 #3 So, why do people buy feet pictures and pay money for it?
There are three major reasons for people buying feet pictures
First, people buy feet pictures because of their liking towards it (just like any other liking you have). Some people (I am talking millions!) love feet and are willing to pay for attractive feet pictures! Yes, it is related to having a foot fetish.
Secondly, a lot of brands (for example, cosmetics) require feet for modeling their products and
Thirdly, a lot of publishers need photos of feet (for example, baby feet or salons requiring feet pictures for advertising)
If you are looking for more ideas to make money online fast without having to do almost anything, grab this freebie right now!

#4 What kind of people love feet pictures?
While second and third reasons are completely normal, I know you have one question for the first reason –
What kind of people love feet pictures?
What kind of people pays money to buy feet pictures?
The answer is – normal people like you and me. Remember, they are not just the depraved or pervert people that are interested in buying feet pictures online.
Do you know there is an entire website dedicated to feet – WikiFeet?
It is a free collaborative site featuring celebrity feet pictures and is probably the largest celebrity feet database EVER!
The site is filled up with photos of celebrity feet, close-ups and whole body shots with feet in it.
They attract more than 3.2 million hits a month from those who love feet pictures.
No judgment there – people like what they like.
Check out this video where she talks everything about selling feet pictures online (along with how to sell pictures of your feet). It is an interesting video!
#5

Can I Sell Feet Pictures To Only Those With Foot Fetishes?
Now that I have mentioned foot fetish, I have to clear this.
No, you do not have to sell pictures of feet to only those with foot fetish. There are many people who will buy from you and will never admit they have a fetish.
The next question is –
Relevant Read: How to make money sexting: 9 legit companies that always hire!
#6 Who Else Can I Sell My Foot Pictures To?
Brands and businesses that need foot models.
People with sexy and beautiful feet can also sell their pictures for foot modeling. There is an entire market for models with good looking feet.
For example, for any jewelry pieces for feet, nail paints and shoes.
So, don't feel weird, yucky or judgemental about selling feet pictures.
If you have beautiful feet, you can get into foot modeling and get paid for it!
Remember the Sienfeld episode where George gets a job for hand modeling (below is the section of that episode). Foot modeling is just like that –
#7 Why should you Sell Feet Pictures?
Because there is a market for it. It is the entire demand and supply argument.
There are millions of people who will buy your feet pics and that is the best ever reason. You can make quick money selling your feet pictures online.
The only criterion?
You need to be 18 or above 18 years of age for selling pictures of feet.
If you are looking to make quick money or earn extra cash, you can think of doing this.
Selling feet picture can help you earn some cash to cover a purchase.
If you are a college student (above 18 years!), you can sell pictures of feet to cover tuition fees
If you are looking for other ways to make money online, check out this latest video on how to earn more than $1000 walking the dogs.
SUBSCRIBE to our YouTube channel – CLICK HERE
#8 W

here can I sell pictures of feet for money?

Are There Places to Sell Feet Pictures?
Of course.
By now you should realize the market for feet pictures is huge and there are always people who are amazing at monetizing opportunities.
You can sell pictures of feet on social media sites like Facebook, Twitter (this is a big one!) and Instagram. We will talk about it a little later in the post
But, before that, the most important question is –
#9 How Much Can You Make Selling Your Feet Pictures?
The amount you can make depends a lot on
Pictures of your feet
How presentable and attractive they are
the people interested in it and their willingness to pay
While some get hundreds of dollars doing this in a week, there are others who get thousands of dollars for this. Canadian woman who makes $90,000 per year.
In this post on weird ways to make money online, Emma talks about her experience of selling feet pictures on ebay.

If you are a modern family fanatic like I am, do you remember when Luke and Alex sells smelly shoes on ebay?
You can also look up this post where Kayla talks about making money selling feet pictures and be able to pay for Christmas gifts.

You get it right? There is no specific number and it could be anything from $20 to a $1000.
It is not always about people with fetish but yes, most of the times it is about that. If you care less, this could be a great venture for you to earn some extra money.
If you are not comfortable with this idea, you can check out other ways to make quick cash.
Let's now talk about how you can go about selling feet pictures online –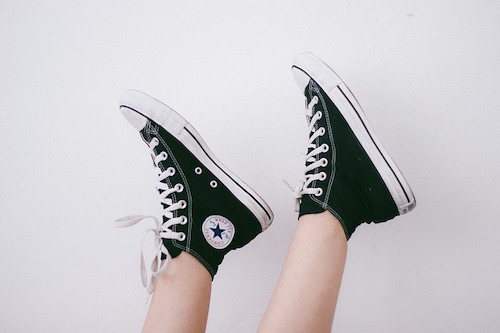 How To Sell photos of feet online on social media?
Before we move on, the first thing you must know if you are not selling your feet but how they look in the pictures.
So, you have to focus on presenting them well.
Facebook
There are many facebook groups for those looking to buy and sell feet pictures. You can look for them and join.
You need to actively network and let people know you are comfortable with selling foot pictures.
Instagram
There are two ways to use Instagram to sell feet pictures
First, You can start an Instagram account, start posting feet pictures and increase your followers. There are many people who will reach out to you directly.
Secondly, you can actively look for photos and posts where people openly indicate their love for feet and looking to buy.
You can use hastags like #feet #toes #soles #footfetishnation #feetworship #prettytoes #toesdone #prettyfeet #instafeet #cutefeet #beautifulfeet #barefeet #toes #sole #pedicure #socks # footmodel etc to get attention of those who like to buy.
Twitter
Create your account and start tweeting pictures of feet regularly. Watermark them!
You can also follow other people who sell feet pictures on twitter and see how they go about it.
For example, if you see a comment, you can directly reach out to that person offering the feet pictures you have.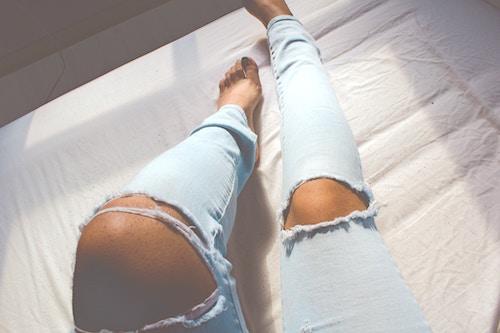 You can also sell feet pics on reddit.
Other ways to make money online fast –
Micro Jobs Online – 29 websites to find legitimate gigs & tasks TODAY
40 highest paying apps that make money in 2020 (Start TODAY)
16+ apps that pay you to walk: Ready to get paid to walk?
How to sell old clothes for money? – A beginners guide!
What are some of the websites to sell pictures of my feet
Wondering where can I sell pictures of my feet for money? Are there any websites to sell pictures of my feet?
Yes.
Apart from social media, you can also sell on picture websites. These are stock image websites and they pay you when people download the full pictures.
Here are a number of sites that will pay for your stock photos:
How To Sell Feet Pics On Craigslist?
You can sell feet pictures on Craiglist just as any other thing. Create a free ad indicating you have pictures of feet for sale.
You can also look for and contact those feet lovers who have ads looking for people to buy feet pictures from.
I want you to be able to make money in a safe space and being online helps but it does have pitfalls. I would suggest that you keep your business and personal social media separate.
This way your family, friends and work won't know what you do if you're worried about who knows.
Other Websites you Can Use To Sell Your Feet Images
Zazzle
Cafepress
Etsy — Yes, it may not be your first choice but they do have an entire section for feet pictures.
eBay
Best Tips on Selling Feet Pictures
1. Do not do it if you are not comfortable
First and foremost, this is not for everyone. So, if you are not comfortable, don't do it.
2. Take good care of your feet at all time
After all, you are selling feet pictures. They should look beautiful and attractive at all times.
If you take good care of it, you can demand higher rates.
3. Watermark Your Feet Pictures Before Posting Online
You have to save pictures from those who want it without paying. So, watermark them and blur them a little if someone asks for a preview photo.
You can watermark pictures using Watermarquee.com, Visualwatermark.com and Watermarkly.com
Grab this checklist to ensure you are not cheated by any remote job or make money online scam.
4. Don't Show Your Face in Your Pictures
There is absolutely no need. You have to think of privacy and avoid showing face (or even things) that can meddle with privacy.
Genuine feet lovers do not care about how you look – so it should not be a problem. If they do ask for it, just stop responding.
5. Don't Meet Up With Anyone, Unless You Know Them
This is obvious of course. Don't meet up physically with anyone offering to buy your pictures.
6. Privacy
Work on privacy – you do not want to be stalked. You do not have to give out any genuine information. So, use fake names, address, phone numbers etc.
7. keep the contact on dms limited.
You don't want to engage in a conversation with buyers. While many of them are decent, there are just as many possibilities of dealing with weirdos.
Keep it minimal.
There you go. That is all about how to make money selling pictures of your feet
I am definitely not comfortable with this, but if you are, go for it.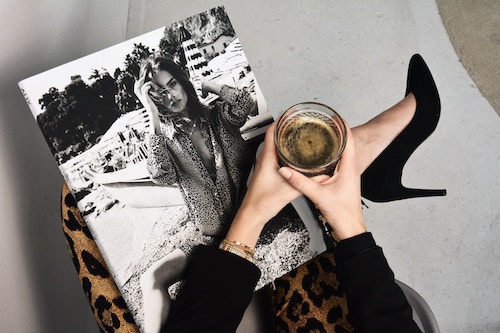 Becoming a foot model
This is the next option for you but it is a time consuming one. If you are not interested or comfortable selling feet pictures to strangers, foot modeling could be for you.
If you have attractive feet and get a lot of compliments regularly, think about doing this. You can make a career as a foot model.
Typically, body part models can get up to £500 per shoot or more depending on the brand you work for.
Things you need to consider
Shoe size –
You never see foot models with big foot. The average size is between 5-7 for women and 8 and 11 for men.
Check out the specific size requirements before you apply to any foot modeling jobs. Different jobs have a different kind of requirements.
Foot Fitness –
Just like overall body fitness, feet fitness is important when modeling the feet. People like to look at slender and shapely feet.
It is important that you do ankle exercises, get foot massages and stay away from blisters.
5 steps to become a foot model
Create a portfolio of photos
Take care of feet – use feet masks, pedicures, etc
Sign up with specialty modeling agencies in your area (like this one). Do not sign any exclusive contract with any agency and have a lawyer review the contract.
You can read about the experience of a hand and foot model here.
That is it and have fun clicking feet pictures.
Resources that will help you get free money or earn quick cash –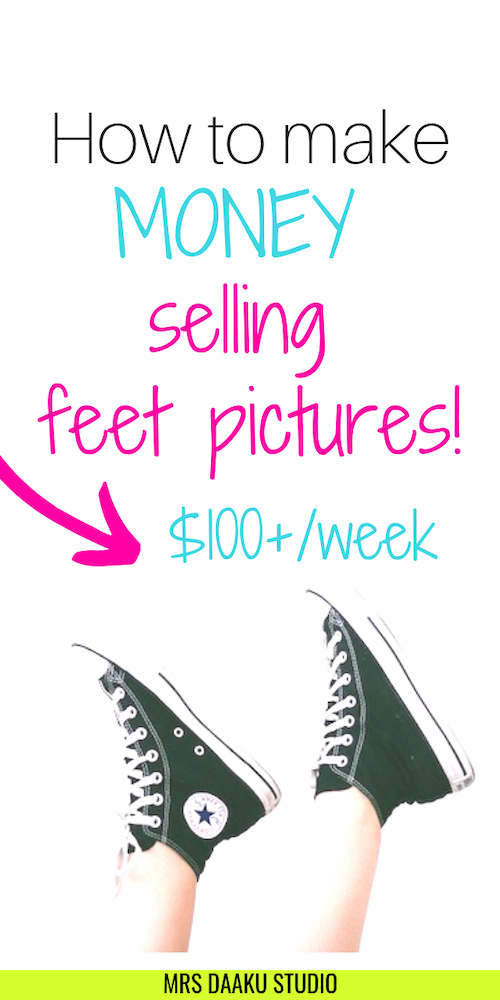 Actionable tips
Join my Facebook community and post your questions, wins and get the support
Resources that can help you with land work from home jobs
Skillshare – Get hold of FREE classes and learn a new skill today.
How to find and pitch clients your freelance services– You can find my strategies to find high-paying freelance writing clients.
Become a work at home mom– A FREE training session that comes along with a workbook and guides you through the entire freelancing journey.
FlexJobs You can find 100% legitimate work from home jobs and freelancing gigs on this platform
All about how to sell pictures of your feet and make money selling pictures of your feet