Selling feet pictures and how to sell feet pics for money – It is true!
In this post, we will talk about how to sell feet pics for money
According to NYpost, this woman makes $70000 a year selling feet pics. So, you see, you can make money selling pictures of feet. There is an entire market to sell feet photos and if you are comfortable with the idea of foot fetish, you can make money from it (and, rather quickly!)
All you have to do is take pictures of feet and sell it to people who are interested in buying feet photos.
In this post, we will talk about it in detail. I will cover two ways of making money with feet –
Selling feet pictures online
Becoming a foot model
Feel free to skip to the section you are interested in.
There are 3 things I want to tell you beforehand
If you are not comfortable with the idea of selling feet photos, there is no point reading the first half of this post. You can search for "foot modelling" and read the bit where I talk about how to become a foot model

It is completely normal to sell feet photos and you will soon know (in fact, there are so many Hollywood movies that show foot fetish).

There is nothing to be ashamed of if you are doing this but I would always recommend you to use anonymous or fake profiles/details to sell feet photos online. You want to ensure privacy at all times!
Let's get started and learn how to sell feet pics for money or photos of feet online. We will also talk about how to sell feet pictures legally.
Note – This post may contain affiliate links. Please read disclosure policy
Want to make money quickly? Here are a few platforms to earn up to $25 – $50 in a few minutes!
PineCone Research: Earn $3 – $5 per each survey guaranteed .Sign up now
Is selling feet photos illegal?
No. Absolutely, not. Selling feet pictures online is NOT illegal.
You can sell pictures of your feet legally especially if you live in the US, UK, Australia, Canada, and other western countries. It may be illegal if you live in countries with strict religious or similar restrictions.
Note: You need to be above 18 years of age to be able to sell feet pictures.
If you are interested in selling feet pics and make money, you need this ebook right now.
Can I sell feet pics even if they are ugly?
Yes, you can sell feet pics even if they're ugly.
Remember, every foot is beautiful in its own way. All you have to do is maintain them – take a regular pedicure, avoid getting blisters etc and learn to take good pictures.
If you do all of this, you should be able to sell your feet picture online easily. In fact, there is also a market for pics of ugly feet, dirty feet and nasty feet pictures.
Hey, don't make faces – some people like what they like.
Related: Overnight work from home jobs (or night jobs) to earn money TODAY!
Do people really buy feet pics?
Well, yes. People do buy feet pics for real. In fact, the market for people who buy feet pics is really HUGE.
Not only that – there are a LOT of people who buy feet pics but there is also an equal number of people who sell pictures of feet. In fact, people have been buying feet pictures longer than you can think of.
Don't feel weird or uncomfortable about this, and just read on. I promise you will have fun and learn an unknown way of making money online. Just think about it – I took out over 4+ hours researching on selling pictures of feet for money JUST FOR YOU.
Why do people buy feet pictures and pay money for pictures?
There are three major reasons for people buying feet pictures and pay money for pictures
First, people buy feet pictures because of their liking towards it (just like any other liking you have). Some people (I am talking millions!) love feet and are willing to pay for attractive feet pictures!

Yes, they have a foot fetish.


Secondly, a lot of brands (for example, cosmetics and jewelry) require feet pics for modeling their products. So, they buy feet pics regularly and


Thirdly, a lot of publishers need photos of feet (for example, pareting bloggers wanting to buy baby feet or salons requiring feet pictures for advertising) and hence, they buy feet pics
What kind of people love feet pictures?
While second and third reasons are completely normal, I know you have one question for the first reason:
What kind of people love feet pictures?
What kind of businesses pay money to buy feet pictures?
The answer is – normal people like you and me & businesses that're into creating content.
Remember, they are not just the depraved or pervert people that are interested in buying feet pictures online.
If you are interested in taking this up, you need this ebook right now. It is at a 50% discount right now.
Do you know there is an entire website dedicated to feet – WikiFeet?
It is a free collaborative site featuring celebrity feet pictures and is probably the largest celebrity feet database EVER.
Wikifeet is filled up with photos of celebrity feet, close-ups and whole body shots with feet in it. They attract more than 3.2 million hits a month from those who love feet pictures.
Can I Sell Feet Pictures To Only Those With Foot Fetishes?
Now that I have mentioned foot fetish, I have to clear this. No, you do not have to sell pictures of feet to only those with foot fetish.
There are many people who will buy from you and will never admit they have a fetish. Besides that, you can also sell feet pics to publishing and product-based businesses as well.
The next question is –
Who Else Can I Sell My Foot Pictures To?
You can also sell your feet pics to brands and businesses that need foot models.
People with sexy and beautiful feet can easily sell their pictures for foot modeling. There is an entire market for models with good looking feet. For example, you can model for anklets, nail paints and shoes.
So, don't feel weird, yucky or judgemental about selling feet pictures. If you have beautiful feet, you can get into foot modeling and get paid for it.
Remember the Sienfeld episode where George gets a job for hand modeling. Foot modeling is just like that!
Why should you Sell Feet Pictures?
Because there is a market for it. It is the entire demand and supply argument.
There are millions of people who will buy your feet pics and that is the best ever reason to sell it. You can make quick money selling your feet pictures online.
The only criterion? You need to be 18 or above 18 years of age for selling pictures of feet.
Besides that, if you are looking to make quick money or earn extra cash, you can think of getting into feet pic business. Selling feet picture can help you earn a full time income or extra cash to cover a purchase, for example.
If you are a college student (above 18 years!), you can sell pictures of feet to cover tuition fees. It will all depend on how much you're involved in selling feet pics.
W

here can I sell pictures of feet for money?

Are there Places to Sell Feet Pictures?
Of course, there are many places to sell feet pics.
By now you would have realised the market for feet pictures is huge. You can sell pictures of feet on social media sites like Facebook, Twitter (this is a big one!) and Instagram. We will talk about it a little later in the post
But, before that, the most important question is –
How Much Money Can You Earn Selling Your Feet Pictures?
So – how much for feet pics? How much do foot fetish-ers buy feet pics for?
The amount you can make selling feet pics (or the foot pic price) depends a lot on
Pictures of your feet – how creative and good are they
Are they feet pics or feet videos? (videos are paid higher)
Are you catering to some fetish?
How presentable and attractive they are?
the people interested in it and their willingness to pay
While some get hundreds of dollars (may be a six figure income) doing this in a week, there are others who get thousands of dollars for this. This Canadian woman makes $90,000 per year, for real.
In this post on weird ways to make money online, Emma talks about her experience of selling feet pictures on ebay.

If you are a modern family fanatic like I am, do you remember when Luke and Alex sell smelly shoes on ebay? In fact, you can find any kind of buyer on eBay.
You can also look up this post where Kayla talks about making money selling feet pictures and be able to pay for Christmas gifts.

You get it right? There is no specific number and it could be anything from $20 to a $1000 or more.
If you are not comfortable with this idea, you can check out other ways to make quick cash. Let's talk about how much can you charge selling feet pictures online –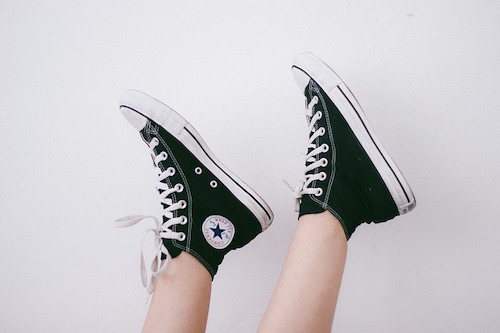 How much should I charge for my feet pictures?
It all depends on the clients offer and how beautiful your feet are.
To begin with, $5-20 per image sounds reasonable. However, if your feet are beautiful, then you can sell your feet pictures for as much as $100.
But, for beautiful feet – never sell feet pics below $20-30.
You should also consider how much others are charging for their feet pictures. Your prices cannot be considerably higher than them. If they are, your feet pics will become unsellable.
Also, if you are asked to do some custom pictures, such as applying peanut butter on your feet or oil on your feet, make sure to charge EXTRA money for it. People spend a lot more money if you fulfil their foot fetish with your feet pic.
Now, lets go onto something very important – where to sell feet pics in 2022.
What can I use to receive payment for feet pics?
You have three options
You can also use Patreon.
Collect Feet Pics Payment with PayPal
PayPal is the most used platform to accept payment. It is easy to use, available in most countries and almost everyone uses it.
However, the trust that gets build automatically with Paypal comes with the hefty fee they charge eventually. It is a pretty expensive online payment option.
Depending on which country you live in, you will be charged anywhere from 2.9-4.4% plus $0.30 cents for each transaction.
All that said, if they know you're using it for feet pics or anything related to adult industry, they can block your account. So, PayPal shouldn't be your no 1 option.
Collect Feet Pics Payment with Venmo
Venmo is another credible cash transfer app you can use to accept payments.
The only thing that you need to collect payment on Venmo is to have a profile and verify it (which will require your SNN and date of birth). You can start with either a personal account (which has restrictions) or business account depending on how your feet pic business is doing.
Collect Feet Pics Payment with Cash App
Cash App is another service you can consider.
Paying Taxes On Your Feet Picture Income
You cannot and should not escape paying taxes on your feet picture selling business. So, the only other option is to be prepared for it. Ok?
Still thinking of evading taxes? Don't even!
Most online payments can be easily tracked and you will be jailed and fined for evasion. When you start out, you are doing it solo. So, your taxes are calculated normally as a self employed individual
How To Sell photos of feet online on social media?
Before we move on, there is one tip I want to give. Focus on presenting your feet pics.
How To Sell Feet Pictures On Facebook
You can start off by selling your feet pictures on Facebook. Just like eBay, Facebook has billions of users and you can find ANY kind of buyer on these platforms
There are two ways you can do it –
Create Your Own Facebook Group to sell foot pics – You can create your own group and post feet pics for sale. However, you will have to work on increasing your members by promoting on other social channels like snapchat.

You will also need a marketing strategy to funnel feet pic buyers into joining your facebook group so you can eventually sell to them.

One tip – use keywords like "Feet pics" "feet pics for sale" etc in the name and description of the group and Facebook algorithm will work to get you new members.


Join Existing Facebook Group to sell feet pics: There are many facebook groups for those looking to buy and sell feet pictures. You can look for them and join the genuine ones.

You need to actively network and let people know you are comfortable with selling foot pictures.
How To Sell Feet Pictures On Instagram
There are two ways to use Instagram to sell feet pictures and find people interested in buying feet pics
First, You can start an Instagram account, start posting feet pictures and increase your followers. There are many people who will reach out to you directly. You should make use of posts, reels, stories and IGTV.

Secondly, you can actively look for photos and posts where people openly indicate their love for feet and looking to buy and approach them directly

You can use hastags like #feet #toes #soles #footfetishnation #feetworship #prettytoes #toesdone #prettyfeet #instafeet #cutefeet #beautifulfeet #barefeet #toes #sole #pedicure #socks # footmodel etc to get attention of those who like to buy.
You an also use – feet pics for sale (or foot pics for sale) to ensure people know you are in the market.
Hashtags for selling feet pics on Instagram
Check out the stats on feet pic hashtags –
#Feet – 13.9 million posts
#PrettyFeet – 3.1 million posts
#BeautifulFeet – 1.5 million posts
#FeetWorship – 1.4 million posts
#PerfectFeet – 1.3 million posts
#FeetLovers – 1.1 million posts
Start using them and get quick exposure. Find out all about selling feet pics on instagram here.
How To Sell Feet Pictures On Twitter
Create your account and start tweeting pictures of feet regularly. Don't forget to watermark them (otherwise buyers will just enjoy your tweets, and noone will buy)
Follow other people who sell feet pictures on twitter and see how they go about it. What is working for them and what is not?
Use the search option to find comments where are openly talking about wanting to buy feet pics. You can then directly reach out to that person offering the feet pictures you have.
When you post feet related content on twitter, make sure you use hashtags, such as #FeetPics or #FeetPicsForSale to get exposure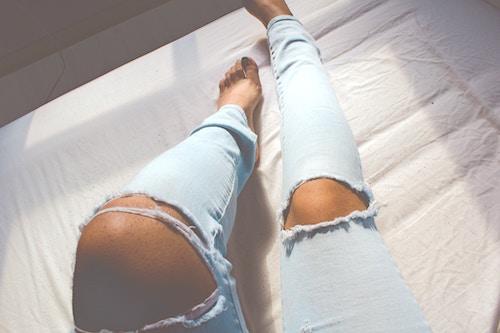 How To Sell Feet Pictures On Reddit
Reddit is another good platform to sell feet pictures online.
Start by creating an account and post your feet pictures online. Feet lovers or foot fetish-ers will message you privately and then, you can take it forward.

Another way is to look for pages to post feet related content. Post your pictures in the corresponding page to target the clients more specifically.
When you do post feet pics, ensure that you write enticing tag lines and be clear that you have feet pics for sale (or foot pics for sale).
You can read this Reddit post for some tips.
How To Sell Feet Pictures On Tinder
I know Tinder is a dating app but you can use it to sell feet pictures online. After creating a tinder account, start posting the feet pictures and make friends on tinder.
If you are consistent, you will get buyers for your feet pictures. Overtime, selling feet pictures for money will become a lot easier.
How To Sell Feet Pictures On eBay
You can even look to sell your feet pictures on eBay. I already referred to Emma Drew above. She makes a lot of moolah on ebay selling feet pictures along with her smelly shoes.
Experiment and see which one works for you and stick to that.
How To Sell Feet Pics On Craigslist?
You can sell feet pictures on Craiglist just as any other thing. Create a free ad indicating you have pictures of feet for sale.
You can also look for and contact those feet lovers who have ads looking for people to buy feet pictures from.
Be aware of scams on Craigslist and please don't send anything unless you get your money in your PayPal account, Patreon and so on.
How To Sell Feet Pics on Tiktok
We all have heard about TikTok if not used it. TikTok is a social media platform that specializes in short-form video sharing. The app allows users to create, edit, and share 15-second videos with filters, music, and special effects.
With more than 800 million active users worldwide, TikTok is THE platform to advertise your feet pics.
The best way to go about this is to create an account and stary by creating short videos with your feet.
You have to be creative and come up with entertaining ways to showcase your feet pictures so as to increase the number of views, followers and reach your potential customers.
Always put a link to your website or email address or anyway to contact you to buy feet pictures. This makes it easier for the potential customer to reach out to you.
From there, you can discuss your feet pic price packages along with a link to your cash transfer app for payment.
How to sell feet pics on snapchat
Snapchat is a popular platform you can use to sell feet pics. Sign up with them and ensure you are regularly posting feet pics.
If you want to know more about how to sell feet pics on snapchat in detail, check this out.
A few tips to use Snapchat
Create a Premium Snapchat account – A premium Snap account is a private account which allows you to charge a subscription for accessing content. Once the user gets the access, they can check out all different types of feet pics and feet videos.
Use a public Snap account to sell your premium content – You've to use the normal public Snapchat to find feet pic buyers and direct them to your premium account.

This can be done by putting out creative and attractive content – feet pics and feet videos. One way to find more content related ideas is to spy on competitors.

See what they are creating, who is commenting on their feet pics and message them. You can also look at their followers and message them.
Related: 10+ legit online jobs that pay through Paypal
If you are interested in taking this up, you need this ebook right now. It is at a 50% discount right now.
Photo Websites to sell pictures of my feet
Wondering what websites can I use to sell pictures of my feet for money? Are there any photo specific websites to sell pictures of my feet?
Yes, there are. These are stock image websites and they pay you when people download the full pictures.
Here are a number of sites that will pay for your feet photos:
Besides this, also check out this list of best apps to sell photos online and make money
Websites & Apps to sell feet pics
Sell feet pics on FeetFinder
One of the safest and credible websites to sell or buy feet pictures as well as videos is FeetFinder.
Check out the detailed FeetFinder review here. They're a dedicated website for feet content. All the sellers verified with an ID to ensure there are no scammers or fake accounts.
In fact, FeetFinder is the ONLY website where sellers can upload content on the platform and have buyers purchase it directly from their profile or have buyers send custom requests for more exclusive content.
.. which is amazing because it gives you more scope to upsell and make more money selling feet pics or videos.
Buyers can also pay a monthly fee to access the content by you. The fee, obviously, is set by you which provides you a lot of control.
Just like any other platform, FeetFinder also have a fee. While they pay out 80% of the money to you, the other 20% is used to attract more buyers to the platform, enhance security to keep your data safe and work on new features to constantly improve the website.
They make weekly payouts to their models and has a trusted partner bank to ensure users always get their money. Know more FAQs here.
Disclaimer: There are many feet pic sites that use Paypal and Cashapp as a mode of payment. That should be used carefully and is a major red flag since Paypal/Cashapp bans user's accounts who sell feet pics as it's against their guidelines. (Feet pics is considered adult content and you're prohibited by both the apps to use their platform for that purpose.)
Users can sign up for free and sell 100% anonymously – which is great for beginners wanting to test out the waters and try selling feet pics.
They also have 450+ 5 star reviews on Trustpilot from real users so you know it's not just another sketchy website, they are legit. They have PCI compliant security so you don't have to worry about your sensitive data ever being released.
Still, want to know more about FeetFinder? Check out the detailed the video below!
Sell Feet pics on Feetify
Feetify is new platform available to you to sell feet pics online. All you have to do is sign up as a seller and create a profile on their webiste.
It is important that you take the time to complete your profile and make it interesting with all sorts of creative feet pictures and language.
Feetify runs on a subscription model. That means, you have to pay monthly to utilise this platform.
One of the positives of using this platform to sell feet pics is the feature that allows you to interact with your customers. It is similar to the Facebook wall.
… You can use this to build connections, network and keep getting those repeat customers.
Sell feet pics on Instafeet
Instafeet is another popular app to sell feet pics. Read detailed Instafeet review here
They recommend you post at least 5 photos to start with and gradually add more as you grow. You will need to sign up with Instafeet and build a profile to attract people who will actually buy your feet pics.
Sell feet pics on DollarFeet
DollarFeet is another place to sell feet pics.
Unlike other places, this works differently. You will apply to them, they will approve it and once thats done, DollarFeet will send you instructions You don't have to find customers yourself, DollarFeet takes care of that aspect. They buy from you.
On an average, DollarFeet pay for feet pics is $5 to $10 for a video which is minimum 5 mins long.
Sell feet pics on Etsy
Etsy is definitely not an exclusive platform to sell feet pics (like other feet pic marketplaces we talked about), so finding a buyer can become a little tricky.
There is one big drawback in using Etsy though – Etsy does charge a $0.20 per item as a listing fee, 5% transaction fee. There is also a payment processing fee, which is 3% of the sale plus $0.25.
Etsy would be my last choice if I were you because it is not a platform made to sell feet pics.
Sell feet pics on Zazzle
Zazzle is another platform to sell photos of yourself
You can use feet pics on different inventory like tees, cups, mugs and sell them
I recommend using Zazzle only if you have enough buyers already and making sh*t tonne of money selling feet pics already.
Promote your feet picture on Quora
You have to be careful while promoting your feet pictures on quora. They can ban your account for this!
Do it indirectly and slyly. If you do not know what quora is, it is a platform to find answers. You can promote your feet pictures in questions related to feet pics, foot fetish etc.
Selling foot pics on onlyfans
You can definitely try out onlyfans to sell your feet pictures online. It is an app that allows you to share pics but people need to buy subscription and membership to see whats behind the curtains.
The minimum monthly subscription fee you can charge is $5 with no limit to what you can charge.
Note: If you were wondering where can i sell pictures of my body for money or where can I sell pictures of my feet for money, then onlyfans may be the place.
Related: Highest paying plasma donation center near me (+ what and how to donate plasma for money)
Selling foot pics on Foap
Foap is actually a platform to sell pictures and make money for pictures you click. It offer $10 dollar for each photograph that you take. Once a purchaser buys it, you are given $5 dollar and they get $5 dollar (sharing).
To sell your feetor toe photos:
Take different photos to attract the buyers
Upload them with best tags.
If you want to use foap to sell feet pics, then you can go ahead with it. All you need to do is download the app and sign in.
Related: How to make $1000 fast (10+ legit ways to make money in a few days)
Apps to Sell Feet Pictures
Feet pics app or apps to sell feet pictures are popular ways for people looking to sell feet pics. These are specifically made to sell feet pics so it makes your task easier.
Lets look at few good apps for selling feet pics
How to sell feet pics on Kik App
Start out with the Kik app if you want to sell feet pics. The app is available both on iOS and Android.
It is a completely anonymous app but you will still need to take precautions to ensure privacy (like with any other app). To signup, all you will need is an email address. No phone number.
You can start looking for groups with # Feet Pictures and you should find a lot of them.
Related: Micro Jobs Online – 29 websites to find legitimate gigs & tasks TODAY
How to sell feet pics on Whisper app
Whisper app is another anonymous feet pic app you can use to sell foot pictures. It's available both on Android and iOS. You can join it with a fake name and you must be at least 17 years or older.
It will allow you to share messages with other users anonymously and this is how you sell feet pics.
Be cautious while using any of these platform to sell feet pics. I personally do not recommend this feet pic app. There have been news that this app to sell feet pic has had an attack where data was leaked publicly causing a lot of concern.
So you should do your research before you pick up any feet pic app
Related: Highest paying apps that pay you money in 2020 (Start TODAY)
How to sell feet pics on Whisper
Whisper is an anonymous social media app.
… It is like Instagram but not as classy.
There are stock photos on the app that you can use in your posts.
If someone shows interest in comments, there is no way to personally contact them.
So, the only way is to publicly comment with your contact details like email address or website (something they can use to contact you to buy feet pics).
How to sell feet pics on Wikifeet
It is a feet pic app where all celebs and feet fetish peoples lookup to buy feet pictures and make it easy to sell feet pictures.
These are all the feet selling apps I could find. There may be other feet pics app where you can sell feet pictures but these are the popular ones and trusted by many people.
Other Interesting Ways to Sell Feet Pictures Online
Apart from using social media platforms, websites and feet pic apps to sell feet pics online, you can also use a few other platforms.
There are many other ways to sell your feet pictures online, some of them are:
Blogging
This will take some amount of work but you can create a blog entirely about feet models, feet pictures, celebs with foot fetish etc.
Once your blog become popular, you can promote your own feet pictures and sell it your followers.
You can even teach people how to sell feet pics online
Creating your own brand
Another, and a rare way, of selling feet pictures online is to team up with a foot model or a person who sells feet pictures regularly.
Create your own brand with a logo on your feet pictures. This will help people with foot fetish to relate it you and it will become a way for them to search you directly.
Branding is an excellent way to increase the sales of any product.
Related: How to make money online without paying anything? – Earn up to $10000
Sell feet pics on Darknet
I do not recommend this option, but well, this is an option.
Internet is different than darknet.
Darknet can only be accessed by some special browsers like Tor and you can use it to sell your feet pictures too.
But, I am adding a caveat. There are a LOT of risk in selling feet pictures on the darknet.
If you want to know more about darknet then google it and sell your feet pictures there.
Related: 10 Best Survey Apps that pay real cash in 2020 or $100 per survey? Here are the best paid survey sites!
Can you sell gay feet pics?
Okay.. so this is a thing too. You can sell gay feet pics and make money.
It is a VERY profitable niche because noone is focusing on it and there is. a demand for it.
Even though, a large segment of your audience are gay – either lesbian or gay.. there arent many people doing it.
If you want to start making money quickly and set yourself apart, learn how to sell gay feet pics.
You should start by targeting this segment and using platforms that target male audience and sites used by gay, lesbian or bisexual people (LQBTQ community)
How to Sell Gay feet pics on Tumblr
If you are thinking of starting with selling gay feet pics on tumblr, create an account and get started by posting your gay feet pics.
Be active. Engage with people on other gay feet pics photos as well. You need to let people know that you sell gay feet pics as well and entice them into checking out your feet pics.
You can then move the conversation to email or Facebook and make a sale. Always try to do your best and make your customer happy – they can be very good repeat customers.
Save their email addresses because you can always retarget them later with more pictures, sales, bundles etc.
If you're overwhelmed, check out the best 5 places to start off to sell feet pics online
How to build Your Brand and Online Presence as a feet pic rockstar?
If you are going to work online or from home, you have to have a strong online presence.
How else would anyone find you? In this section, we will talk about a few basics you start with and start making money selling feet pics.
Have a Social Media Presence
There is NO WAY you can run a profitable feet selling business online without social media. Social Media is crucial to your existence as an online business owner.
With 3.2 billion people on social media, it is the best way to reach out to potential customers to sell feet pics.
Social media accounts will allow you to searchable and get in touch with customers, potential customers and people who are interested in buying from you or collaborating with you.
But should you be on every major social media platform? Not really.
Depending on the target audience and where they hang out, you can figure out which platforms to target.
Pinterest is a platform but most users are women… which makes it a not-so-great platform for selling feet pictures. Why? Because 39% of your clientele (the feet pic buyers) are men.

Facebook, especially Facebook groups, has a large buyer/seller community which can be great to connect with your buyers.

Instagram and Snapchat are more visual which makes them perfect for selling feet pics.
Start with 1-2 and then branch out to others but have one place (like your website, email or Facebook group) you want to eventually drive traffic to.
The Drawbacks of Having a Social Media Accounts
We were just talking about how you should direct all your traffic to one place – like your email or website.
You cannot rely on social media 100%. The thing is, my friend, you don't own those platforms and in a blink of an eye, it can disappear.
There could be a glitch (which is more common than you think), an algorithm update, a manual action, or someone reporting you resulting into blocking your account.
In a second, your entire business of selling feet pics can crumble and you'll lose touch with all your customers.
So – two things – Have a website and have an email list. Get your buyers on an email list
Create a Website around feet pics
Online business should mandatorily have website – even if it is just a one-pager.
You can get started with Bluehost with as little as $2.95 a month. You can grab this tutorial on starting a website.
With Bluehost, you get a domain name worth $15 for free.
Once you have set up the website, you can add an online shop and customers can directly buy from you.
They will also be added to your email list. For this, you can sign up with Mailerlite which is free for your first 1000 subscribers.
11 Tips on Selling Feet Pictures
Remember, selling feet pictures require maintaining your feet and following routines for your feet to look pretty.
Here are some tips that will help you sell feet pictures online
1. Do not do it if you are not comfortable
First and foremost, this is not for everyone. So, if you are not comfortable, don't do it.
2. Take good care of your feet at all time
After all, you are selling feet pictures. They should look beautiful and attractive at all times.
If you take good care of it, you can demand higher rates.
You can also get feet exercises to tone your feet.
3. Watermark Your Feet Pictures Before Posting Online
You have to save pictures from those who want it without paying. So, watermark them and blur them a little if someone asks for a preview photo.
You can watermark pictures using Watermarquee.com, Visualwatermark.com and Watermarkly.com
4. Don't Show Your Face in Your Pictures
There is absolutely no need. You have to think of privacy and avoid showing face (or even things) that can meddle with privacy.
Genuine feet lovers do not care about how you look – so it should not be a problem. If they do ask for it, just stop responding.
5. Don't Meet Up With Anyone, Unless You Know Them
This is obvious of course. Don't meet up physically with anyone offering to buy your pictures.
6. Privacy
Work on privacy – you do not want to be stalked. You do not have to give out any genuine information. So, use fake names, address, phone numbers etc.
7. Keep the contact on dms limited.
You don't want to engage in a conversation with foot pic buyers. While many of them are decent, there are just as many possibilities of dealing with weirdos.
Keep it minimal.
Related: How to get free Starbucks: Gift cards, free refill, drink and more!
8. Receive payments before sending the original feet picture
Always send out a watermarked picture of your feet in the beginning (i.e. if they are looking to see feet first and then buy)
This is because some clients will not pay you after getting the original picture. So, get the pay and then sent the original feet picture.
9. Always use a business account for peer-to-peer payments
Buyers have the option to ask for refund and reverse the payment on your product.
In fact, PayPal recently settled a lawsuit with the Federal Trade Commission (FTC) relating to this. Sometimes buyers can also use fradulent credit cards or accounts.
Once the payment company is notified the purchase was fraudulent, the payment is reversed.
Business account protect you a lot of these frauds and give you additional levels of security.
and, just to be clear, you are prohibited from using personal account for business purposes especially with Venmo.
10. Don't accept overpayments for feet pics
Overpaying is another online scam you are most likely to run into.
They will send you extra bit and ask you to send back the difference.
Not only do they get the feet pic, but they also claim refund AND get some money from you.
Do not accept overpayments. If they want to send a tip, do that in a separate transaction.
11. Set boundaries and expectations
If you start a feet selling business, you should set rules and expectations for your buyers which you let them know before they buy from you.
It could be anything – for example – not showing your face, revealing your real name etc.
Related: 20+ best weekend jobs from home – Earn $1000+ monthly!
How to take good feet pics?
If you want to sell foot pics for money and increase foot pic prices, then you need to know how to take good feet pics.
Here are a few tips to help –
Don't copy others and be unique
If you keep copying what others are doing with their feet pictures, it will be difficult to sell.
Don't copy other's feet picture. Innovate with your feet pics. Come up with new styles for your foot pics
Photoshop foot pics little and not much
Photoshop your feet picture a little bit but make keep it real.
Background and lighting in your foot pics
Your feet and your feet picture will only look good in the lighting. If the lighting is bad, the feet pictures will not sell.
An attractive feet picture will always have a good background and excellent lighting.
With these basic tips, you can be good at selling feet pictures online. Now, let's see how to become a foot model.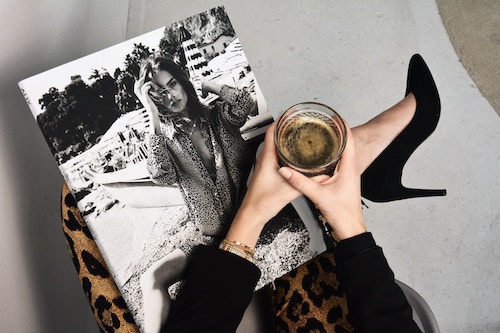 How to become a foot model?
This is the next option for you but it is a time consuming one. If you are not interested or comfortable selling feet pictures to strangers, foot modeling could be for you.
If you have attractive feet and get a lot of compliments regularly, think about doing this. You can make a career as a foot model.
Typically, body part models can get up to £500 per shoot or more depending on the brand you work for.
Note: You can also make money selling hands pics. Just as foot models, there is also an industry for buying hands pics.

There are lot many people selling hands pics or doing hand modelling for money. If you are interested to sell hand pics, comment below and let me know.

I will research and write more about selling hand pics and hand modelling.
Related: How to make quick money in one day (Earn $100 quickly!)
What is foot modeling?
Foot modeling is similar to other types of modeling.
In this career, your feet are the ones that are actually modelling though.
The feet of the model are either captured or videoed for commercial purposes like advertising socks, shows, anklets, etc.
How much you can earn with foot modeling?
Foot models on average earn about $50 – $1000 per hour. However, the top foot models earn from $1500 – $10000 per hour.
The amount of money you can make will depend on how popular you are in the industry.
Things you need to consider as a foot model
Shoe size
You never see foot models with big foot. The average size is between 5-7 for women and 8 and 11 for men.
Check out the specific size requirements before you apply to any foot modeling jobs. Different jobs have a different kind of requirements.
Foot Fitness
Just like overall body fitness, feet fitness is important when modeling the feet. People like to look at slender and shapely feet.
It is important that you do ankle exercises, get foot massages and stay away from blisters.
Steps to become a foot model
The below tips will aid you if you want to step into a foot model career.
Create a portfolio of photos
Take care of feet – use feet masks, pedicures, etc. Foot model is all about your foot and not any other body parts. So keep your foot clean and maintain your hygiene.

Exfoliate your feet regularly to achieve a glowing look. You can exfoliate your feet just before taking pictures so you can have feet pictures that shine

Don't walk barefoot. Take care to not make your feet become hard or cracked. Avoid sunlight to your feet as far as possible.

Trim your nails. Nails can add beauty to your feet but at the same time, if not done properly, it can make your feet look ugly.

Moisturize your feet and prevent your feet from drying or cracks.

Remove hair on your feet. Most people. donot like hairy feet.

Maintain a healthy diet.

Learn new feet poses. Feet modeling will require you to learn poses. You have to be creative and make your feet pictures stand out.
How to get foot model jobs?
Getting foot modelling job is not as simple as selling feet pictures for money.
You have to know some marketing strategies too. Below are some ways to get a foot model job.
Have a good portfolio of your feet
Start by creating a portfolio of your feet. Make sure to keep the portfolio online like on a website or on Instagram.
Get creative with feet pictures and click from different angles. Also have some short professionally edited video clips of your feet in your portfolio.
Connect with modeling agencies
Sign up with specialty modeling agencies in your area (like this one).
Do not sign any exclusive contract with any agency and have a lawyer review the contract.
Have social media accounts with followers
If you have a social account with followers interested in your foot pictures then, it'll attract companies or individual to hire you as a foot model.
Foot modeling can be a full-time job if you're passionate about it and ready to struggle for sometime. With the time you can earn a handful if you do well as a foot model.
You can read about the experience of a hand and foot model here.
What do we recommend? Foot model or Selling feet pictures online?
I recommend you start with selling feet pictures online for money and simultaneously look for work as a foot model.
Inf act, you can do both – foot modelling and selling feet pics together.
If you earn good money by selling feet pictures online then you can be sure that your feet look good and you can become a foot model. By now, you will already have followers and name in the foot industry.
At the end, it is your decision – both foot modelling and selling feet pictures for money have good prospects.
Pros and Cons of Selling Feet Pics
Pros for selling feet pics online
It is a good online business or an online entrepreneur
You can earn thousands of dollar each month
Flexible schedule
Location independent
Select who you will work with
Cons for selling feet pics online
You can receive inappropriate requests from customers
Inconsistent income
Lots of competition
Frequently Asked Questions on Selling Feet Pictures
How much money can I make selling feet pictures?
Based on our research and on average, the feet pictures are selling between $5 to $25.
The price of your feet pics will also depend on how many feet are in the photo, what angle it is shot at, how creative it is and if the photo has been shot at a special request.
Do you have to pay taxes for selling feet pics?
Yes, as we discussed, you will have to pay taxes when selling feet pics. In short, you will have to file income tax returns on selling feet pics.
It is recorded on a Schedule C tax form. You can check the section on income tax for more details.
How to increase the Price rate of my Feet Picture?
You can increase the rate or foot pic prices with these tips
Bundle instead of single – Instead of selling a single feet picture for $25, combine pictures into bundles of 2-4s and sell them for $50 or $100 etc.


Make them come back. – Fulfil their fetish, be creative and make your clients come back for more feet pictures from you.


Try different opportunities – Instead of solely depending on only the feet fetish group, try out each and every platform we talked about and sell feet pictures there.

Try to Post more feet pictures for sale – Keep posting more and more pictures on social media channels to get a following and reach new clients who will be interested in buying feet pics for money
2. Do people really buy pictures of feet?
Yes, they do. There are many people who love feet and have foot fetish.
In fact, foot fetish is one of the biggest sex related industry and one of the most common fetish across the globe.
3. Why do people buy feet pictures and pay for it?
There are numerous reasons for buying pictures of feet. They can buy feet pictures because –
Foot fetishism is sexual interest or fetish in other people's feet. It is basically something that excites them and helps them with sexual arousal.

Famous celebs like Brittany Spears and Ricky Martin have openly talked about their foot fetish. So people buy foot pictures to satisfy their foot fetish.

Publishers and News Agencies

Publishers and news agencies sometimes do buy feet pictures, especially when they are writing about feet or writing an article that may require a foot picture.

Marketing firms or businesses also use feet pictures for different marketing or business purposes like advertisements, branding and so on.

Apart from these two, people may buy feet pictures for various other reasons.
The demand for feet pictures is not. going anywhere. It there to stay!
How to sell feet pictures safely?
Now, this is a biggie.
The risk involved in selling feet pictures online is actually not much unless you make the mistake of letting people know about you.
If you follow these tips, no problem will occur
Use separate social media business accounts over personal accounts
Avoid meetings
Do not give away your identity
Never be too close to your clients
Does selling feet pictures entail porn, nudity?
Absolutely not. Selling feet pictures does not require you to show your face or private parts.
Do only as much as you are comfortable with. In fact, people with foot fetish, are not even interested in anything else except the feet.
So, do not worry.
What are other options to make money?
A few othe ways to make money are:
If you're a woman, check out different ways attractive women can make money. In fact, you can find out ways a woman can make money with her body parts.
Further reading:
Summary on how to sell feet pics
That's all about selling feet pictures and about becoming a foot model.
That is it and have fun clicking feet pictures.
How to sell pictures of your feet