Proofread Abnywhere Review
Thanks for stopping by to read another Proofread Anywhere review on our blog.
If you haven't read the review we did a few days back, you should grab the General Proofreading Course Review first.
Getting back to the our newest Proofread Anywhere Review –
I am so excited that you decided to take a positive step in the process of becoming a proofreader and working from home.
But, as you already know, it is not easy to start working from home!
There are so many work from home courses that promise results and confusion is normal.
One of such courses is Proofread Anywhere and we will be reviewing it today.
We will talk about everything related to the courses as well as talk to one of Caitlin's students who gives an honest Proofread Anywhere reviews.
The review includes
What is Proofread Anywhere?
Is proofread anywhere legit?
What does proofread anywhere course include?
How much does proofread anywhere cost?
How much does Caitlin Pyle's proofreading course cost?
Can proofread anywhere help you land proofread jobs?
We will talk to one of her students who make more than $3000and much more.
Are you ready?
Note: If you haven't already, grab the FREE Training here.
This post may contain affiliate links to products I trust. This means if you make a purchase using the links I may receive a small commission at no extra cost to you. Thank you for your support!
Want to make money quickly? Here are a few platforms to earn up to $25 – $50 in a few minutes!
If you want to learn about what is proofreading, take a few minutes and watch this video
What is Proofread Anywhere?
Proofread Anywhere is a popular online proofreading course created by Caitlyn Pyle.
She has been helping proofreaders since 2007.
In 2014, she launched an ebook which became a bestseller BUT her readers asked her a lot of questions and she was happy to answer.
It turned out to be an opportunity.
She expanded her eBook into a complete course which is now known as Proofread Anywhere.
By the end of 2015, she made more than $575,000 and needless to say, her life had changed forever.
Her work has also carved out space in the leading publications as Fortune, Business Insider and Fast Company.
Is Proofread Anywhere Scam?
No. Proofread Anywhere is not a scam… but it's a fair question.
When it comes to work from home courses online or generally, about working from home, people get suspicious.
and, there is nothing wrong in it. There are so many scams out there.
All that said, Proofread Anywhere is NOT a scam.
You can run into people who have taken Caitlyn's course and it did not work out for them but that happens with EVERYTHING.
Proofread Anywhere is one of the highest recommended work from home courses to become a proofreader
Can Proofread Anywhere show you how to make money from home? Yes, it can!
If you haven't already, I recommend attending Caitlyn's free 76-minute Workshop that shows you how to turn your passion for reading into a proofreading business.
Proofread Anywhere Reviews and Complaints
I know people who have purchased prooread anywhere love it and stand by it.
In fact, we will talk to one of her students a bit later in this post.
Positive Reviews
Majority of Proofread Anywhere reviews are positive and a lot of people have a lot of good things to say about it
Most common are…
Caitlyn's course includes a framework to run a profitable proofreading business.

It shows you how how to find work, choose proofreading niche, set up your business and earn higher rates alongside working on your proofreading skills

When you complete the proofreading course, you will know exactly how to manage your work at home career.

Caitlyn stays in constant contact with her students though email.

Proofread Anywhere Complaints
Proofread Anywhere has some complaints and the most common ones are
No refunds once you log in.

It is an entire text based course (but if you want to be a proofreader, you may not consider this a complaint)

All information is available on the internet (this complaint I have a personal problem with)
You can find just about anything on the internet for free. You can find how Warren Buffet became what he is today or learn how Steve Jobs managed to increase profits for Apple.
But, does that mean, you can be as successful as they are? Probably not. It is ALWAYS difficult to make sense of everything, put information together and put it in practice.
When I started blogging, I started with everything is freely available mindset.
I took to videos, blog posts and free tutorials but I was frustrated. There was something missing!
A year later, I decided to start spending on blogging courses. It is only when I invested in so many paid courses, did I start making money!
Today, when it comes to courses, I don't think twice about paying someone to teach me and most good courses come with one-on-one help from someone with experience.
Proofread Anywhere Courses
Proofreading is NOT for everyone so Caitlin offers a free training to help you decide.

The 7-day course includes videos, case studies, printable content and templates.
There are two courses by her
General Proofreading – Theory and Practice, and
Transcript Proofreading – Theory and Practice.
Proofread Anywhere – General Proofreading – Theory and Practice
This section details proofread anywhere general proofreading course outline.
Module 1: Introduction to General Proofreading
This is a basic over module which covers –
Why Proofread?
Skills Needed to Be an Excellent General Proofreader
Who Needs a Proofreader?
What a General Proofreader Does (and Doesn't) Do
Terms Commonly (but incorrectly) used in Proofreading
Editing at a Proofreading Rate

Module 2:​ Get into the Proofreading Mindset
Discusses the markets you can specialize in, and teaches industry terminology.
Proofreading Niches
Proofreader Lingo

Module 3: Proofreading Basics
This module goes over common errors you need to look out and includes practice worksheets
Types of Errors
Capitalization
Apostrophes
Hyphens
Commas and Semicolons
Quotation Marks
Subject and Verb Agreement
Noun and Pronoun Agreement
Commonly Misused Words
American and British Spelling Variations

Module 4: Proofreading Methods and Practice
Teaches four different types of proofreading methods with in-depth lessons on how you can use them to your advantage.
Proofreading Methods
Proofreading Practice

Module 5: Turning Proofreading into a Business
You will learn how to build your freelance business which includes basic marketing details like creating your website and resume, understanding rates, taxes, how to pitch clients and so on…
Creating a Website
A Step-by-Step Guide to Setting up Your Business Website
Writing Your Résumé
Setting Your Rates
Taxes and Incorporating Your Proofreading Business
Building on Your Proofreading Experience

Module 6: Looking for Jobs
Learn the many ways you can land proofreading clients.
Proofreading and Freelance Associations
Social Media
Social Media Dos and Don'ts
Blogging
Online Marketplaces
Online Profiles
Writing a Proposal
Avoiding Scammers
Don't Expect Clients to Just Come to You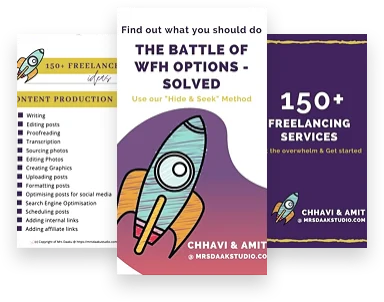 Module 7: Once You Get the Job
In this module you'll learn about the next steps and include
Starting Off on the Right Foot
Working with Client Preferences
A Proofreader's Relationship with Other Editors on the Project
How to Bill Your Clients
Your Reputation
Asking for Testimonials

Module 8: Getting the Most Out of the Freelancing Life
Learn how to structure your day and build the confidence to succeed.
Organizing Your Time to Avoid Burnout
A Day in the Life of a Proofreader
Gaining Confidence

Module 9: Ignite Plus Exam *(accessible to Ignite Plus students only)
The hand-graded exam evaluates students for aptitude and competence in the practice of general proofreading.

Bonus Module: ​The Money Mindset Transformation
Learn seven Iife-changing concepts in this Money Mindset Transformation workshop and workbook.
Transcript Proofreading – Theory and Practice
This section details proofread anywhere transcript proofreading course outline.
SECTION 1: Theory
As the name suggests, first section is for learning theory of transcript proofreading
This section includes the process of transcript production, the complex role of a court reporter, and in-depth training on punctuation specific to transcription.
Module 1 — Introduction to Transcript Proofreading
Understand roles and functions of court reporters, scopists, and proofreaders

Understanding of how the steno language works

Understand skills required to perform well as a transcript proofreader

How a transcript becomes a transcript and the role an agency may play in the finished product
Module 2 — The Nuts and Bolts of Transcripts
Learn about errors that can occur in transcripts

Learn the vocabulary found in multiple types of proceedings: depositions, EUOs, hearings, trials, interpreted proceedings, and testimony on a variety of topic areas including medical, insurance, product liability, general litigation, among others (includes vocabulary quiz)

Become well versed in transcript-specific punctuation as laid out in Morson's English Guide for Court Reporters, Court Reporting: Bad Grammar/Good Punctuation, and The Gregg Reference Manual. Includes individual lessons on transcript-relevant capitalization, punctuation usage, and commonly misused or misspelled words and phrases

Understand general formatting rules in regard to BY: lines, colloquy, Q&A, marking exhibits, and use of parentheticals

Differentiate between uses of American English spelling/punctuation and

British English spelling/punctuation within transcripts
SECTION 2: Practice
Modules 3 & 4 — Marking Up Transcripts (Four Methods)
Learn four methods to properly correct transcripts: hard copy, errata, on a computer, and digitally (paperless) using iOS technology. Advantages and disadvantages of each are discussed at length

Get comfortable using an iPad equipped with the powerful PDF annotation app iAnnotate
Module 5 — Simulation Transcripts (3,109 pages in 50 simulation transcripts)
Learn to research proper spelling of people, things, and places within transcripts using a provided notice and other resources, online or otherwise

Perform a thorough read on each simulation job according to exhaustive proofreading checklist (provided)

Evaluate personal progress and areas in need of improvement

Includes punctuation and short transcript quiz (100% score required to continue)
Module 6 — Corresponding Within the Court Reporting Profession
Communicate effectively, promptly, and professionally with court reporters and agencies regarding issues such as turnaround time (regular and rush), invoicing, vacation time, etc.

Be fully prepared to meet court reporting professionals' expectations of proofreaders with outstanding customer service

Understand the importance of using a customized preference sheet with each reporter, and be able to interpret reporter preferences based on sheet input
Module 7 — Billing and Accounting Procedures, Final Examinations
Understand billing procedures for work completed, including setting rates, negotiating, and following up on outstanding balances

Be comfortable operating as a freelancer during tax season

Be evaluated for aptitude and competence in both the theory and practice of transcript proofreading
Module 8 — Marketing (this module is not accessible until student passes both final examinations with a 90% or higher)
Learn authentic, personalized marketing methods to connect with potential clients using social media and traditional techniques

Acquire and polish the skill of overdelivery and exceeding expectations as a proofreader

Compose a professional résumé to effectively display acquired knowledge and skill

Learn how to use social media to build a web presence

Know the dos and don'ts of professional marketing tailored to the court reporting industry

Includes 25-question marketing concepts quiz
Module 9 — Concluding Lesson
Learn to identify oneself as a transcript proofreader in order to build confidence in new skills

Understand the components of a successful freelance business.
Let's begin with our review of Proofread Anywhere course.
Proofread Anywhere Plans and Pricing
7 – Day Introductory e-Course – Free
General Proofreading
Ignite – $497 (Recommended)
Ignite Plus – $597 (It includes hand-graded exam, certificate, listing in self-publishing schools and membership in the Marketing Mastermind Group)

Transcript Proofreading
$1174 (a 4-level payment plan is offered so you can pay as you go)
Level 1 – Beginner Basecamp ($77) – Access module 1 for 7 days.
Level 2 – Jumpstart ($197) – Adds module 2 for an additional 30 days.
Level 3 – NextSteps ($400) – Adds modules 3 – 5 for an additional 60 days.
Level 4 – Launch and Earn ($500) – Adds modules 6 – 9 with Lifetime access to the entire course.
What I Like About Proofread Anywhere
You can learn at your own pace.

Besides teaching proofreading, it also tells you how to run a business and market yourself.

Proofread Anywhere can save you the trouble of wasting time and energy

Caitlin genuinely cares for her students
What I Don't Like
Non-refundable once you log in.

Life time access

Now lets talk to Melinda – A proofread course student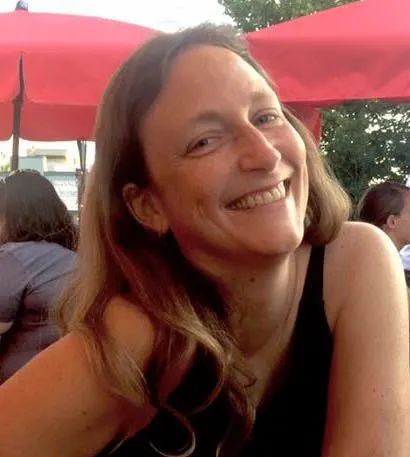 #1What were you doing before you started proofreading or invested in Proofread Anywhere course?
I have bounced through a number of careers.
Zookeeper, lab technician, science teacher… I have three degrees! Nothing has quite fit right.
Before I began proofreading, I was in what I call my dream job turned nightmare.
One of the many things I learned there was how awesome it is to be able to work from home.
If you are interested in becoming a proofreader, I highly recommend you should sign up for her FREE webinar.
#2 Why and how did you decide to become a proofreader?
Leaving the nightmare job was a panic-inducing blessing.
I was unemployed, but it meant that I could take time and build an online business that worked for me, instead of continuing to feel suffocated by bad bosses and an insane commute.
Since I had a bit of spare time while I searched for a new career, my friend asked me to help get her book from stalled to published.
I really enjoyed it, so things started pointing me in the direction of proofreading and editing courses
#3 Why did you to go with Caitlyn's Proofread Anywhere course? Which one of the two did you go for?
[Please be detailed about the benefits or drawbacks of the course and how it helped you evolve]
Early in my search for meaningful work, I stumbled on Caitlin's transcript proofreading course.
I wasn't sure the content was what I was looking for, but I mulled over it for a bit.
In the meantime, she started the General Proofreading Course which seemed like a great fit for me.
The fact that she includes lessons on setting up a business sold me on it.
#4 Does the Proofread Anywhere course cover what you need to know about proofreading?
The course assumes you have a basic understanding of English. It is not going to teach you the fundamentals of grammar.
What it does teach is aspects of the Chicago Manual of Style, which is important for when the grammar isn't black and white. (Like whether to put a comma before "and" in a list. Different style guides have different answers.)
It shows you how to be a proofreader—and what that even means.
You can check out the courses on her website, but before that, this free webinar can help you understand a lot about proofreading.
#5 How long did you take to complete the Proofread Anywhere course?
It took me six months to complete the entire Proofread Anywhere course.
I could have done it much quicker, but it took me a while to realize I needed to invest my time in myself and do the coursework.
I think it was about a month's worth of effort.
#6 How long after completing the course did you land your first proofreading client?
I had a client before I finished the Proofread Anywhere course!
An associate was on his own quest to find meaningful work, and he landed a contract where he needed a lot of documents to proofread.
It was one of those moments where you aren't even thinking about finding work but just excited to share what you are doing!
#7 How long did you take to recover the cost you invested in the proofreading course?
I brought in more than the cost of the course in the month after I passed the exam.
#8 How much do you make a month proofreading? Do you do this full time or part-time?
I took on two really big clients in December, so I have been too busy to focus much on finances.
But December was the fourth month in a row that I broke $3,000.
I am sure 2019 has been quite a bit higher!
I wasn't quite full time until bringing on these clients, and now I have some weeks (when everyone needs something) that I am putting in overtime.
Note: If you are a beginner proofreader looking for jobs, check out this post on 33+ places to look for online proofreading jobs for beginners
Relevant Read: Make $20 an hour online: A MEGA LIST of online jobs
#9 What are your online business related expenses?
There are very few business expenses.
I prefer to edit in MS Word, so there is that, but I use a free PDF reader for those clients who send me that format.
I have chosen to join EFA and buy a new computer, but neither were necessary.
I got a cheap box of business cards, using Canva to design them.
Oh, and there is my website: domain and hosting.
Note: You can start a website with as little as $3.95 a month. I do not recommend using free options.

You can use this step by step tutorial to get your WordPress blog up and running.
#10 What do you do as a proofreader? What are your daily tasks?
I track my time, so this may be a lot of detail!
About 75% of my working hours are spent editing.
Before I brought on the two big clients, my communication time was about 5%, but that has increased to about 10% and sometimes 15%.
I could do without the meetings and extra emails, but the money is worth the hassle!
And I don't need to look for new clients as much. So the time I was seeking out gigs and writing up proposals is now spent clarifying style or content issues.
The rest of my work time is spent on maintaining my blog, social media, and paperwork.
I decided a few months ago to have a non-editing work day. So on Mondays, I write blogs, balance the budget and all of that stuff.
The rest of the week I am free to focus on editing. It's worked really well.
If you think proofreading is for you, then you have to check out this free webinar. >>
#11 What is your least favorite (or difficult) part of being a proofreader?
Marketing is hard. Proofreading can be a hard sell for a budget-conscious author.
And I haven't been able to find any sort of study that shows you can make more if your work has been polished by a professional.
I know it's true—all you have to do is read some book reviews to know it is impacting sales.
But not being able to give an ROI makes it harder to find quality clients who understand the value I provide
#12 What is your favorite part of being a proofreader?
Well, there is the overall picture, where I get to snuggle with my dog, sip some coffee, read a good book, and call it work.
But the thing that really lights me up is when my work helps an author overcome their writer's block.
I actually had a client tell me the other day that she just imagined having a conversation with me and it got her out of the corner she had written herself into!
That makes it all worth it.
#13 What are the most important traits to be a successful proofreader? What is taught in the course and which ones do you think are inherent?
Perseverance.
I mean, it takes a meticulous person to be good at proofreading because it's all about detail.
But in order to succeed, you have to persevere. I have probably submitted hundreds of proposals that have been ignored.
I have had potential clients tell me they can't afford me (and I don't even charge that much). This is a business.
You have to wade through a lot of "no" to get to "yes."
While there might not be a lesson on it per se, Caitlin is very adamant that it takes hard work to succeed. It's not a get-rich-quick scheme. But you can succeed if you want it and are willing to work.
Note: The most difficult part of being a general proofread is landing clients. The old freelancer adage "feast or famine" is definitely true. Check out this post on using Facebook groups to land clients.
#14 Do you have any advice for someone considering proofreading career?
Join communities.
Proofreading is not always black and white or cut and dry. A lot of it is a matter of style, and Chicago's manual is over a thousand pages.
It helps to find people who love to discuss the nerdy minutiae. And they might help you find the rule you couldn't on your own.
Plus, there is only so much editing talk that your friends and family want to hear! So finding other proofreaders and editors is cathartic, too.
I highly recommend going for the Ignite Plus version of Proofread Anywhere, just for the community alone!
And, this is the end of today's proofreading anywhere reviews.
If you are interested in knowing more, check out Darcy's review on proofread anywhere course
Proofread anywhere reviews are great, students have seen impressive results.
No doubt, Proofread Anywhere by Caitlin Pyle gives you one of the best courses for proofreading available in the online world.
Not only does it teach you the art of proofreading, but it also tells you how to make money as a proofreader.
This is just one of the hundred proofread anywhere success stories. If you want to read more, you can hop on to Caitlin's website and check them out here.
If you think proofreading is for you, then you have to check out this free webinar. You can proofread anywhere!
Relevant Reads on becoming a proofreader and proofread anywhere reviews:
There you go!
A legit proofread anywhere review for you and now over to you –
Do you have questions on proofreading anywhere review?
I want to hear from you, let's talk in the comments section.
If you think there is any other question that can be added to this proofread anywhere review, let me know.
Relevant Read on working from home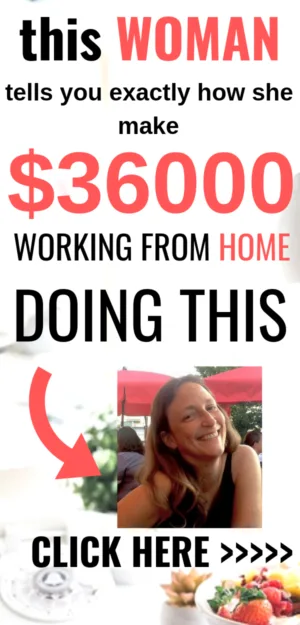 Actionable tips
Join my Facebook community and post your questions, wins and get the support
Resources that can help you with land work from home jobs
How to find and pitch clients your freelance services– You can find my strategies to find high-paying freelance writing clients.
Become a work at home mom– A FREE training session that comes along with a workbook and guides you through the entire freelancing journey.
FlexJobs You can find 100% legitimate work from home jobs and freelancing gigs on this platform
Proofread Anywhere Reviews: Is it a scam or is it legit?