Proofread Anywhere Review for you!
Thanks for stopping by to read another Proofread Anywhere review.
I am so excited that you decided to take a positive step in creating a work at home lifestyle. But, as you already know, it is not easy to get started and it is scary.
There so many work from home courses that promise results and confusion is normal.
One of such courses is Proofread Anywhere and we will be reviewing it today.
We will talk to one of Caitlin's students who agreed to talk with me and given an honest Proofread Anywhere reviews. Her name is Melinda and she makes $3000+ consistently. She shares a lot of great tips so are you ready?
This post may contain affiliate links to products I trust. This means if you make a purchase using the links I may receive a small commission at no extra cost to you. Thank you for your support!
Relevant Reads on becoming a proofreader and proofread anywhere reviews:
33+ places to find online proofreading jobs for beginners.
How to become a proofreader and earn $40000 a year
If you are new to proofreading as a work from home job, start by reading How to become a proofreader and earn $35000+ a year?
You can also watch this video to get an idea of proofreading and how to start proofreading at home.
For those of you, who don't know who Caitlin Pyle or what her proofread anywhere courses are all about – she helps proofreaders earn extra income from anywhere in the world… even if you're starting from scratch. She was also known as the "Eagle Eye" for how good she was at spotting error. Because she was so passionate about proofreading, she started ProofreadAnywhere.com as a blog back in 2014.
Let's begin with our review of Proofread Anywhere course.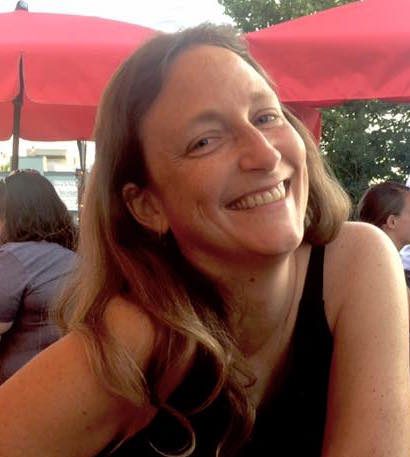 #1 Tell me something about yourself. What were you doing before you started proofreading or invested in Proofread Anywhere course?
I have bounced through a number of careers. Zookeeper, lab technician, science teacher… I have three degrees! Nothing has quite fit right. Before I began proofreading, I was in what I call my dream job turned nightmare. One of the many things I learned there was how awesome it is to be able to work from home.
If you are interested in becoming a proofreader, I highly recommend you should sign up for her
FREE webinar.
#2 Why and how did you decide to pursue proofreading? What was the driving factor?
Leaving the nightmare job was a panic-inducing blessing.
I was unemployed, but it meant that I could take time and build something that worked for me, instead of continuing to feel suffocated by bad bosses and an insane commute.
Since I had a bit of spare time while I searched for a new career, my friend asked me to help get her book from stalled to published.

—- FREEBIE —-
Note: If you are looking for other work at home options as well, do check out these guides on the best online jobs today. You can also check out guides on how to start working from home.
Download this guide and grab a 5 step plan to launching a profitable online business from home.

I really enjoyed it, so things started pointing me in the direction of proofreading and editing course
#3 Why did you choose to go with Caitlyn's Proofread Anywhere course? Which one of the two did you go for? [Please be detailed about the benefits or drawbacks of the course and how it helped you evolve]
Early in my search for meaningful work, I stumbled on Caitlin's transcript proofreading course.
I wasn't sure the content was what I was looking for, but I mulled over it for a bit. In the meantime, she started the General Proofreading Course which seemed like a great fit for me.
The fact that she includes lessons on setting up a business sold me on it.
#4 Does the course cover everything you need to know about proofreading?
The course assumes you have a basic understanding of English. It is not going to teach you the fundamentals of grammar.
What it does teach is aspects of the Chicago Manual of Style, which is important for when the grammar isn't black and white. (Like whether to put a comma before "and" in a list. Different style guides have different answers.)
It shows you how to be a proofreader—and what that even means.
You can check out the courses on her website, but before that, this free webinar can help you understand a lot about proofreading.
#5 How long did you take to complete the course?
It took me six months to complete the course. I could have done it much quicker, but it took me a while to realize I needed to invest my time in myself and do the coursework. I think it was about a month's worth of effort.
#6 How long after completing the course did you land your first client?
I had a client before I finished the Proofread Anywhere course!
An associate was on his own quest to find meaningful work, and he landed a contract where he needed a lot of documents to proofread. It was one of those moments where you aren't even thinking about finding work but just excited to share what you are doing!
#7 How long did you take to recover the cost you invested in the course?
I brought in more than the cost of the course in the month after I passed the exam.
#8 How much do you make a month doing this? Do you do this full time or part-time?
I took on two really big clients in December, so I have been too busy to focus much on finances. But December was the fourth month in a row that I broke $3,000.
I am sure 2019 has been quite a bit higher! I wasn't quite full time until bringing on these clients, and now I have some weeks (when everyone needs something) that I am putting in overtime.
Note: If you are a beginner proofreader looking for jobs, check out this post on 33+ places to look for online proofreading jobs for beginners
#9 What are your business related expenses?
There are very few business expenses.
I prefer to edit in MS Word, so there is that, but I use a free PDF reader for those clients who send me that format. I have chosen to join EFA and buy a new computer, but neither were necessary. I got a cheap box of business cards, using Canva to design them.
Oh, and there is my website: domain and hosting.
#10 What do you do as a proofreader? What are your daily tasks?
I track my time, so this may be a lot of detail!
About 75% of my working hours are spent editing. Before I brought on the two big clients, my communication time was about 5%, but that has increased to about 10% and sometimes 15%. I could do without the meetings and extra emails, but the money is worth the hassle!
And I don't need to look for new clients as much. So the time I was seeking out gigs and writing up proposals is now spent clarifying style or content issues.
The rest of my work time is spent on maintaining my blog, social media, and paperwork. I decided a few months ago to have a non-editing work day. So on Mondays, I write blogs, balance the budget and all of that stuff.
The rest of the week I am free to focus on editing. It's worked really well.
If you think proofreading is for you, then you have to check out this free webinar. >>
#11 What is your least favorite (or difficult) part of being a proofreader?
Marketing is hard. Proofreading can be a hard sell for a budget-conscious author.
And I haven't been able to find any sort of study that shows you can make more if your work has been polished by a professional.
I know it's true—all you have to do is read some book reviews to know it is impacting sales. But not being able to give an ROI makes it harder to find quality clients who understand the value I provide
#12 What is your favorite part of being a proofreader?
Well, there is the overall picture, where I get to snuggle with my dog, sip some coffee, read a good book, and call it work. But the thing that really lights me up is when my work helps an author overcome their writer's block.
I actually had a client tell me the other day that she just imagined having a conversation with me and it got her out of the corner she had written herself into!
That makes it all worth it.
#13 What according to you are the most important traits to be a successful proofreader? What is taught in the course and which ones do you think are inherent?
Perseverance.
I mean, it takes a meticulous person to be good at proofreading because it's all about detail. But in order to succeed, you have to persevere. I have probably submitted hundreds of proposals that have been ignored.
I have had potential clients tell me they can't afford me (and I don't even charge that much). This is a business. You have to wade through a lot of "no" to get to "yes."
While there might not be a lesson on it per se, Caitlin is very adamant that it takes hard work to succeed. It's not a get-rich-quick scheme. But you can succeed if you want it and are willing to work.
Note: The most difficult part of being a general proofread is landing clients. The old freelancer adage "feast or famine" is definitely true. Check out this post on using Facebook groups to land clients.
#14 Do you have any advice for someone considering this career choice?
Join communities.
Proofreading is not always black and white or cut and dry. A lot of it is a matter of style, and Chicago's manual is over a thousand pages.
It helps to find people who love to discuss the nerdy minutiae. And they might help you find the rule you couldn't on your own.
Plus, there is only so much editing talk that your friends and family want to hear! So finding other proofreaders and editors is cathartic, too. (I highly recommend going for the Ignite Plus version of Proofread Anywhere, just for the community alone!)
And, this is the end of today's proofreading anywhere reviews. If you are interested in knowing more, check out Darcy's review on proofread anywhere course
Proofread anywhere reviews are great, students have seen impressive results.
No doubt, Proofread Anywhere by Caitlin Pyle gives you one of the best courses for proofreading available in the online world.
Not only does it teach you the art of proofreading, but it also tells you how to make money as a proofreader.
This is just one of the hundred proofread anywhere success stories. If you want to read more, you can hop on to Caitlin's website and check them out here.
If you think proofreading is for you, then you have to check out this free webinar. You can proofread anywhere!
Relevant Reads on becoming a proofreader and proofread anywhere reviews:
33+ places to find online proofreading jobs for beginners.
How to become a proofreader and earn $40000 a year
There you go! A legit proofread anywhere review for you and now over to you –
Do you have questions on proofreading anywhere review? I want to hear from you, let's talk in the comments section.
If you think there is any other question that can be added to this proofread anywhere review, let me know.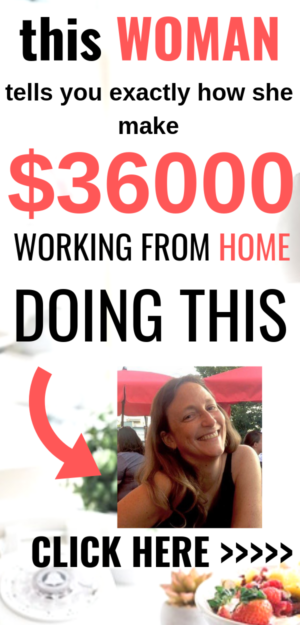 Actionable tips
Join my Facebook community and post your questions, wins and get the support
Resources that I love:
Skillshare – Skillshare is my go-to place to learn a new skill without having to splurge hundreds of dollar. It is an online learning community where you can explore thousands of classes in design, photography, business, and more. You can get started with a free trial using my link and get access to hundreds of courses.
How to find and pitch clients your freelance services – Are you tired of looking for clients on Facebook groups and job boards? Did you land clients but they offered you peanuts? Well, the only thing you are missing in the picture is to learn how to find and pitch clients your services directly. Using the methods in the book, I was able to make $900 in the first month of freelancing and it has only grown from there. Check it out.
Become a work at home mom – A FREE training session that comes along with a workbook and guides you through the entire freelancing journey. Not only it tells you what is freelancing, but it also tells you the various option and how to go about establishing one (without any INVESTMENT cost).
FlexJobs If you are a freelancer, you should sign up with Flexjobs. It will help you go through great flexible job listings from legitimate employers quickly, easily, and safely. Every single job on FlexJobs is hand-screened for legitimacy, with no ads or scams mixed in, and every single job offers work flexibility such as telecommuting, freelance, part-time or other flexible options.
Also, grab this list if you are looking for other online and offline work at home jobs
There you go.
This is all for proofread anywhere reviews – is it legit or scam?