Best Weekend Jobs Near Me
If you are looking to work on the weekends, this list of weekend jobs will answer all your questions.
It has everything from no brainer work from home to things that require a few hours every week (but fetch more than $1000 a month easily).
Let's go through the list and see which weekend jobs suits you the best.
Note – This post may contain affiliate links to products I trust. This means if you make a purchase using the links I may receive a small commission at no extra cost to you. Thank you for your support!
#1 Proofreading
If you enjoy reading books and inevitably find errors in it, then proofreading is a great weekend job from home. You can hustle for a few hours on the weekend and still earn $2000+ a month.
While you can find freelance proofreading jobs with several companies, I prefer starting your own proofreading business from home with an earning potential of more than $40k. For example, I interviewed proofreading business from home
Proofreading is a known and a profitable side hustle for weekends.
You can also watch this video on what is proofreading
#2 Take surveys and give your opinion
This is one of the easiest and relaxing ways to make money on the weekends. While I will most certainly not tag is as a "weekend job", but it is a legitimate way of making upto $100 per survey
While there are many great options like Vindale Research, Pinecone and Inbox Dollars, my favorite is Swagbucks and Neilsen apps.
In Swagbucks, all you have to do is watch a few videos, answer questions, and play games and with Neilsen apps – all you have to do is install it and browse normally.
Be honest about your opinions and earn money online. Perfect for a weekend hustle!
Relevant Read on Weekend Jobs near you – How to make quick money in one day (Earn $100 quickly!)
#3 Deliver Stuff
People chill on the weekends and that is the best time to take up delivery jobs. It is definitely on the rise and an easy way to make money.
There are many apps that can quickly get you started with this. A few recommended ones are –
#4 Virtual Assisting
I recently interviewed Teagan, a single mother, who earns $10000+ A MONTH as a virtual assistant. Is that the best stay at home mom job?
You can provide more than 150+ services as a virtual assistant and includes social media management, graphic design, administrative tasks, personal assistant tasks, writing and online research etc.
You can easily make $20+ an hour as a beginner virtual assistant and grow upto $100+ an hour.
Recommend Resource for starting a Virtual Assistant career today:
Relevant Reads on Virtual assistance
How to become a virtual assistant: The ONLY guide you need to have
How to become a Virtual Assistant for FREE – Courses and Resources you MUST HAVE
How to become a virtual assistant with NO experience – earn $100 an hour!
Work from home job interview 2: Meet Drew DuBoff – Virtual Assistant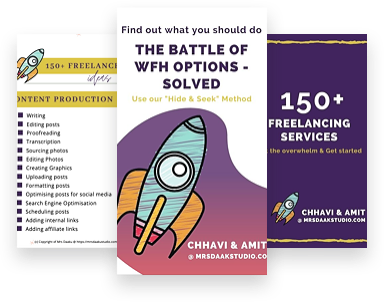 #5 Ridesharing
Ridesharing is a great way to earn money over the weekends.
Whether you are a stay at home parent or a college student, ride sharing can help you earn money quickly with spending lesser time.
You can try driving with Lyft and Uber. With Lyft, you can $300 after your first 100 rides are done. And, trust me, it is only a matter of a few weeks before you reach that.
It is definitely one of my favorite weekend jobs.
#6 Rent Your Car
Similar to ridesharing, you can also rent your car. The only difference is with renting your car, you can laze around and still be able to make money on the weekend.
You can give your car for rent using Turo and GetAround. It is one of the most simple way to make passive income. Not only do you get to decide the rental value, but you also get insurance cover – so – there is absolutely nothing to worry.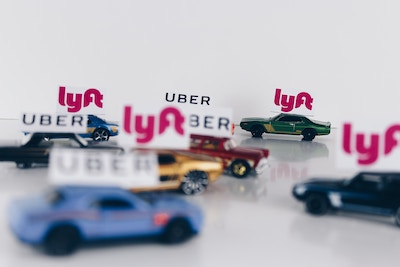 #7 Tutor Online
Tutoring is the best stay at home mom jobs or job for college students wanting to have flexible weekend job. You can either teach English online (generally to Chinese students) or specialised subjects like Math.
If you are interested in getting a weekend job as an online English tutor, you can sign up with VIPKID or Qkids.
#8 Bookkeeping
Hands down, this is one of my favourite and most recommended weekend jobs on the list to make money online (even if you have no accounting degree or experience in this field)
You can check out this article on how to become a bookkeeper along with this interview with a stay at home dad who makes $8000+ per month working from home.
Relevant Read: this interview with a stay at home dad who makes $8000+ per month working from home.
I highly recommend you check out this course to learn the necessary skills for this weekend job. It will show you how to launch your home business, earn $60 per hour and live a happy life. You can start with this FREE course!
Relevant Read: Bookkeeping jobs from home: 6+ companies that hire virtual bookkeepers!
#9 Sell products on Amazon
If you are an online shopping freak or are good at spotting good deals, then you may consider Amazon FBA program. You can find good deals on brick and mortar stores or online and resell them on Amazon platform at a higher price.
With Fulfilment by Amazon (FBA), Amazon will handle the shipment and other handling. That means, all you have to worry, is shop for it.
Jessica from the Selling Family makes $5000 a month working part-time.
#10 Customer Service
If you want a stress-free and easy to handle weekend job, then customer service (chat and email support jobs) is a great option.
You can work from home as a live chat operator, sales chat operator, email support agent etc and have flexible hours on the weekend. There are many customer service jobs that do not require you to have any phone – it is completely online and pay well.
For those of you interested in this weekend job, check out, this post on 20+ places to find chat and email support jobs from home.
#11 Freelance Writing
I have been working as a freelance writer on the weekends for over 6 months now, and earning a decent income online. You can work whenever and wherever you want.
Whether or not you have any specific experience, you can earn with freelance writing. You can start by reading this preliminary article on chat and email support jobs
I highly recommend you to sign up for this free course and read this detailed blog post on how to be a freelance writer
A few relevant reads on freelance writing on the weekends –
How to find and pitch clients your freelance writing services
Freelance writing for beginners interview #5: Meet Lisa Tanner
Start a freelance writing business, interview #8 – Meet Kevin
How to start freelance writing: List of the must-have resources
What is freelance writing? – An ultimate guide
Building a freelance writing portfolio? Here are 3 ways to kill it!
3 freelance writing job boards to land your first gig quickly
What to do when freelance writing clients ask for a FREE sample?
10 ways to land freelance writing clients as a beginner
13+ online writing tools all writers and bloggers must-have
Get paid to write: 21 blogging sites that pay $150+
#12 Flipping things for profit
You can make money flipping things for profit on the weekends. It is definitely one of the cool weekend jobs from home to earn money on the side or a full-time income.
Rob and Melissa, from the Flea Market flipper, are masters of this art. They have made over $133000 last year flipping items that they find in thrift stores, flea market and such part-time.
And, guess what?
You need NOT have to spend a lot of money and can start flipping with $20-50.
And, you don't need to have a lot of money to start either. Rob recommends his students to start with a budget of $20-$50 to find items. Based on that, they should be able to make $100-$300 (mostly reselling on eBay) and then take some of the profit and do it again.
#13 Start a Blog
Blogging is one of the best passive income streams and could be started on the weekend – which means it is a great weekend job option.
While there are many streams of income with a blog, the easiest are the ads. You write the article once and every time someone visits it, you will get paid for the ads seen. I have been making $500+ constantly with ads each month besides the money made with affiliate marketing.
I know, what you are thinking about this weekend job? It takes time to grow a blog!
Of course, it does. But, with these tips on driving traffic, you will be able to reach the threshold of applying to the best CPM ad networks for bloggers.
You need to spend a couple of hours on the weekend and you are set. Here are some relevant posts to help you get started –
7+ best blogging tips for beginners: Interview 11 with Arfa, SheMeansBlogging
How to make money blogging for beginners: Income Report [Sept-Dec 2018]
How to drive traffic to a new blog for beginners: 18 experts share!
20+ blogging tools for beginners and freelance writers
3 best ads network for bloggers (+ perfect Adsense alternative)
#13 Transcribe
As a transcriptionist, you will be responsible to listen to audios and type what you hear. If you can sit for longer periods of time and have a great eye for detail, you should consider transcribing.
Not only can you take it up as a weekend job, but do it whenever it is convenient for you. You can easily make $10-25 per hour working with transcribing companies and more if you start your own transcriptionist business.
#14

Walk Dogs in Your Neighborhood
If you are pet lover, then do not spend time thinking on how to make money in one day. You can sign up for pet sitting or dog walking.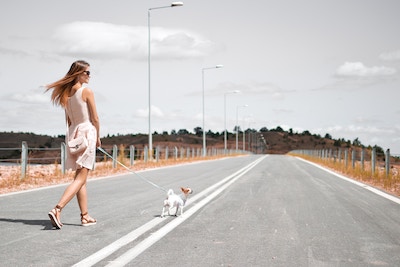 Rover is a pet walking and sitting platform that is always looking for qualified dog sitters across the United States. You can earn anywhere between $10-30 for a 30 minute walk.
This has to be the easiest way to make money fast and in one day! Just take a few more dogs for a walk along with yours.
#15 Sell feet pics
If you are comfortable with the idea of foot fetish and having conversations with people who like feet, you can learn how to sell feet pics for money.
Depending upon the buyer and how you take care of your feet, you can earn anywhere between $100-500+ per picture.
You can read all about selling feet pics for money here.
#16 Rent your clothes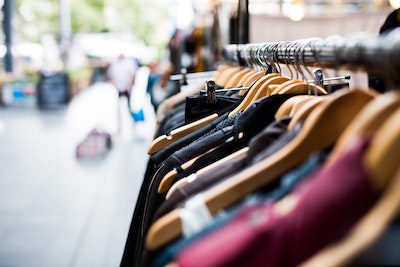 If you have lots of un-used and designer clothes, you can make money by renting them out.
There are many platforms out there which allow you to list your clothes and earn money when someone rents it.
To name a few – Zilok and Loanables.
#17 Garage sale
We all have unwanted things in our house. This is the best time to look through attics, basements, garage and decide on things you need to bid adieu.
If you are lacking the time (I get you moms!), you can sell online using platforms like Decluttr. This is available only for the US.
In case you are based out of other countries, you can sell stuff on eBay or the new Facebook Marketplace. You can also join local buy and sell or garage sale groups on Facebook.
Note: I highly recommend reading The Beginners Guide to Selling on eBay as it will help you learn about selling on this platform for profit.
If you have a free weekend or get help from a friend, set up a garage sale. This is the best option if you have quite a lot of objects to sell.
You can easily earn $100-300 by selling off unwanted things.
I recommend you to read 5 Ways to Get FREE Items To Resell for Profit as it will help you learn how to make money by selling items.
#18 Website testing
You do not require an engineering degree to become a work at home tester. In thispost, I bring you website testing opportunities which simply requires a computer, microphone, webcam, and your enthusiasm.
I highly recommend you to read 10 online portals that pay you to test websites
#19 Social media manager
Continuing from #20, companies require social media manager.
Why?
Because social media is important to attract leads and it takes up a lot of time if done yourself. As a social media manager, you can either manage social media accounts for companies or help them develop a complete strategy.
Sometimes, you are responsible to handle the online image of that company. Meaning, you will be responsible for designing advertisements, plan campaigns, and set strategy.
Depending on the work and type of client, you can easily charge $200-$1000 per month for handling one social media account.
In case you are interested to handle Instagram accounts and learn about it, you can check out these courses by Alex Tooby.
And, if your interest lies in Pinterest, this article on how to become a Pinterest VAanswers every question you will have about this remote job. You can also check out this course and sign up on the waitlist here.
Finding stay-at-home jobs in social media marketing isn't difficult. Here are two spots to start your search:
#20 Become a personal stylist
If you are good at styling and often receive tonnes of compliment for your choice, become a personal stylist. You can sign up for Stella and Dot here.
It is one of the best platforms to earn money (offline or online) as a personal stylist.
You can sign up for Stella and Dot here and earn money with this weekend job!
#21 Pinterest Affiliate Marketing
You can join affiliate programs and promote them on Pinterest. All you have to do is create attractive pins and link them to the affiliate's product page.
Remember to read the terms and conditions of each affiliate program that you join. Sometimes, they might or might allow promotions on Pinterest.
Create pins regularly and pin them to different boards. However, do not get overboard with it.
If you are new to Pinterest, you can learn the tactics using this or this.
#22 Get paid to write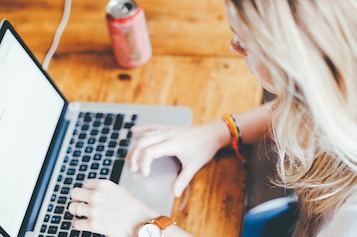 If you have some time in hand (while you are doing other things on the list to get free money fast), you can start pitching editors of different publishers that pay contributors. You do not require any degree or experience to do this!
Pitch them an idea (that is related to what they are looking for) and if they like it, start writing them. You can Google the topic and see what others have written and write an article on similar lines (DO NOT COPY!)
#23 Affiliate Marketing
In affiliate marketing, you recommend different products or services to friends and get paid for it.
You can make money online with affiliate marketing WITHOUT having a blog. The two most popular ways are –
Recommending friends – For example, if you have friends who travel, you can make money with AirBnB and Booking.com. Similarly, you can also make money with Amazon affiliate links.
Pin to profit – Do you know you can have affiliate pins on Pinterest? You can learn how to handle a Pinterest profile and start making money pinning things.
#24 Voice acting
Becoming a voice artist can be one of the best jobs for pregnant women. It is an art of providing your voice to represent a character or give information to your audience. A voice over artist job will require you to read the script and using your voice bring that script to life.
If you want to know more about voice acting, voice over jobs and voice over training, you should check out this free course. It will answer all your questions about starting your voice acting career.
Voice over online actors or artists are more common than you think. Similarly, there are many voice over jobs in the market which makes voice over jobs from home a lucrative option to consider. Voice actors can be heard in commercials, audiobooks, telephone greetings, movies, shows, plays, store announcements etc.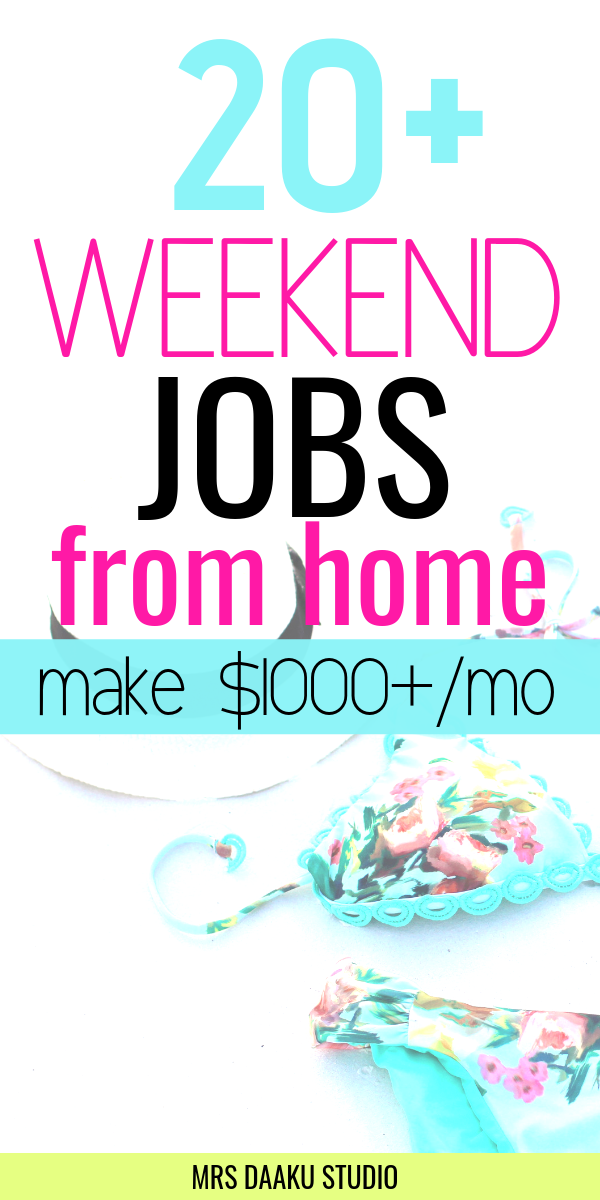 Actionable tips
Join my Facebook community and post your questions, wins and get the support
Resources that can help you with learning new skills and make money online:
Skillshare – Skillshare is my go-to place to learn a new skill without having to splurge hundreds of dollars. It is an online learning community where you can explore thousands of classes in design, photography, business, and more. You can get started with a free trial using my link and get access to hundreds of courses.
How to find and pitch clients your freelance services– Are you tired of looking for clients on Facebook groups and job boards? Did you land clients but they offered you peanuts? Well, the only thing you are missing in the picture is to learn how to find and pitch clients your services directly. Using the methods in the book, I was able to make $900 in the first month of freelancing and it has only grown from there. Check it out.
Become a work at home mom– A FREE training session that comes along with a workbook and guides you through the entire freelancing journey. Not only it tells you what is freelancing, but it also tells you the various option and how to go about establishing one (without any INVESTMENT cost).
FlexJobs If you are a freelancer, you should sign up with Flexjobs. It will help you go through great flexible job listings from legitimate employers quickly, easily, and safely. Every single job on FlexJobs is hand-screened for legitimacy, with no ads or scams mixed in, and every single job offers work flexibility such as telecommuting, freelance, part-time or other flexible options.
Part-time weekend jobs from home