I know one thing about you and I know it is right. You want to know how to become a virtual assistant and start on the right footing.
You are at the right place. While I have written quite a few posts on how to become a virtual assistant or virtual assistant tips in general, this one is the most extensive of all. In this post, I will walk you through a step by step plan on how to become a virtual assistant and launch your business fully prepared.
This post may contain affiliate links to products I trust. This means if you make a purchase using the links I may receive a small commission at no extra cost to you. Thank you for your support!
Believe me, becoming a virtual assistant is EASIER THAN YOU THINK. While scaling your business may be a tad bit difficult, it is comparatively easy to make $3000+ a month as a virtual assistant with no experience.
If you are new to the virtual assistant business or wondering if it is for you,
I highly recommend you to watch this 2-hour free training video
which provides tonnes of value and answers a million questions you might have on how to become a virtual assistant or what is a virtual assistant in the beginning.
For those of you who are new to work from home jobs and looking in-depth content on how to become a virtual assistant (the ones that answer all your queries at once), this is it. It covers
Why freelancing is the way to go
5 things you focus on and implement right away
How not to waste anytime
The tools that you need to start (and, most of them are free)
How can you replace your day job income with VA income
Freedom Freelancing Formula workbook will help you understand the secret world of VA and be your guide throughout the free training
Okay, so I am assuming you signed up for the training or at least open it in another window to check it out.
Let's start with the most common question which surrounds virtual assistants in general (and, the one which will help you in becoming a virtual assistant of the right kind)
Resources you may find useful
How to become a Pinterest virtual assistant, interview #9 – Meet Teagan
Pinterest Virtual Assistant Interview #6 – Meet Yi Ming Lai
Work from home job interview 2: Meet Drew DuBoff – Virtual Assistant
How to become a Virtual Assistant for FREE – Courses and Resources you MUST HAVE
Become a Pinterest Virtual Assistant: Make $4000+ a month
How to become a virtual assistant with NO experience – earn $100 an hour!
What is A Virtual Assistant?
I have deliberately decided to start with this basic question before addressing the bigger question of how to become a virtual assistant.
While virtual assistant services are in demand now (more than ever), many people and businesses do not understand what exactly do virtual assistants do and how they contribute to the growth of a business.
In fact, many people and business think becoming a virtual assistant would mean doing administrative tasks only – which is highly untrue. Virtual assistants offer a wide range of services and administrative tasks are just one of them. It is, definitely, more complicated than just that.
For your understanding, think of a virtual assistant who can help you run a business in many ways in exchange for a fee. For example, they can help you set up a website, manage social media, write email campaigns, help you with the entire product launch, hire for you, etc. You can offer more than 150+ services as a virtual assistant and we will discuss these services in detail later in the post. You can also become a real estate virtual assistant. It is a HOT industry right now and pays $30/hr+.
If you are confused with what a virtual assistant does or what is a virtual assistant generally, I highly recommend you to watch this one-hour long video Gina Horkey. It tells you everything you need to know about how to become a virtual assistant. Join her for an hour and learn:
What a virtual assistant is
What a VA does
If there's really a need for virtual assistants
And how to become a virtual assistant who gets paid!
————————
What skills do you need to become a virtual assistant? Do you need a degree to become a virtual assistant?
No, you do not need an official college degree or any specific skills.
If you want to become a virtual assistant, there are basic business skills, acumen, and soft skills that you need (and, can be acquired as well). To name a few,
Ability to plan, strategize and implement
Understand the tasks that are the priority
Ability to multi-task and batch
Communicate effectively
Be on time
Ready to learn and acquire knowledge
Learning new tools
Professionalism
Dedication
To be constantly marketing yourself etc
In short, if you are ready to take virtual assistant training and learn the tricks of the trade, you can become a successful VA. There is nothing that can stop you if you are determined to make it work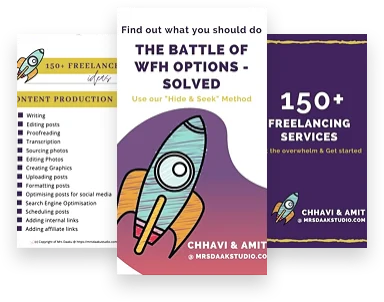 If you watched the two webinars I recommend, you already know the answer to this IN DETAIL. You know what it takes to become a virtual assistant that is HIGHLY PAID. In case you haven't watched it, you can grab it here and here.
————————
Who uses Virtual Assistants and Why?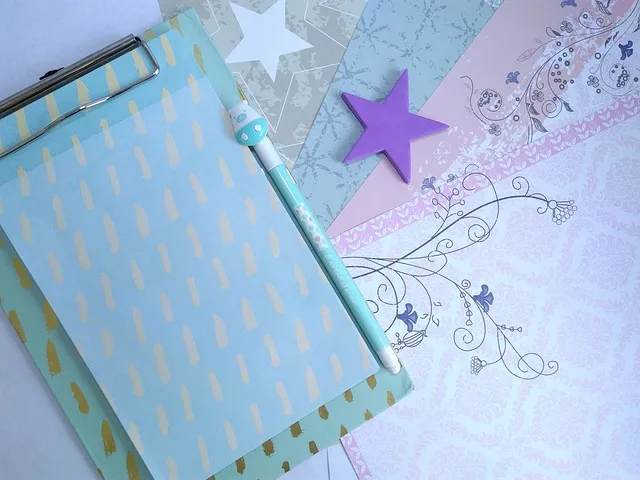 Entrepreneurs – offline or online – use a virtual assistant. It is mainly the small business owners, soloprenuers, professionals, freelancers, bloggers who require virtual assistant services.
Coming to the question of why use a virtual assistant – Look –
It is not feasible (or possible) to hire a full-time employee, at all times, and delegating tasks that are taking up a lot of your time. In such scenarios, it makes sense to outsource it to a virtual assistant. This way, businesses can focus on their core tasks while the other tasks are handled by the VAs.
Besides that, it saves a tonne of money and overhead costs for the business. They do not have to pay your salary, benefits, insurance etc and they hire you for the number of hours the work will take.
It is a win-win situation.
————————
Who Would Make a Great VA?
You.
If you are ready to learn the trick of the trade and take virtual assistant training available in the market (and, there are many free ones).
In case you have prior knowledge or experience that relates to a few of the many virtual assistant services, you will have an added advantage. That means if you were a teacher, stay at home parent, paralegal, social media manager, accountant, secretary, travel agent, real estate agent, content writer etc – you have the chops.
That said, if you are a beginner and think you have NO EXPERIENCE, you have nothing to worry. You can learn how to become a good virtual assistant on the job and many people are willing to teach you.
If you think you possess the skills we discussed above, you already have what it takes to be a successful virtual assistant.
————————
What Services Does a Virtual Assistant Provide? What exactly does a virtual assistant do?
>> If you are a beginner VA and looking to expand your services, this list

can help you out. <<
Okay… the biggest and the most common question has arrived. What virtual assistant services can you offer as a VA? Before I go on to list the services, I want to make one thing clear – this is NOT an extensive list and there are many other services you could provide BUT I am going to list the services that are the most common in the industry.
Website designing
SEO
Content research, writing, and marketing
Customer support
Graphic designing
Pinterest [For those of you who want to offer Pinterest management services, check out this post on how to become a Pinterest Virtual Assistant and learn how to make money online. Also, donwload the Pinterest Prep Workbook (FREE) – an absolute MUST for beginner virtual assistants. It will help you understand the steps you require to take to become a Pinterest VA.]
Other social media
Calendar management
Email management
Email marketing
Product launch
Data entry
Copywriting
lead generation
Video creation
Transcription and much more
How To Become a Virtual Assistant?
I am going to break it down in steps for you. Here are the steps you'll need to follow:
>>>>> Choose a business structure, understand taxes etc

>>>> Decide on the virtual assistant services

>>> Decide on pricing your services

>> Build a strong online presence.

> Start pitching and networking.
At all times, you need to prioritize acquiring new clients and generating revenue.
You can also download this detailed checklist for VAs. While it does not tell you how to go about each item, it surely does tell you what all should be done – for example – creating a brand, how to launch, pricing, developing a mission statement, questions to ask potential clients, opening a business bank account etc.
Besides that, Abbey of the Virtual Savvy has a FREE webinar Become Booked Out that deals with this question. You will learn
How to become a virtual assistant that is highly paid
How you can quickly earn 100k+ working as a virtual assistant
What paying clients are REALLY looking for in a VA
How to find thousands of clients who are waiting for your services
————————
Step 1 – Understanding the business aspect of becoming a virtual assistant
It is time to look up an accountant or attorney in your area and reach out to them. If you have someone in the friends or family circle, that would be great.
While I cannot tell you what business structure you should go for, I can definitely help you with the questions you need to look up. A lot will depend on where you are and the local laws that apply to you.
Where is your business located?
What type of clients do you want to work with?
What services will you be providing?
Existing financial and personal situation
What are your options? Sole proprietorship, partnership, private limited company, LLP, LLC etc.
What amount of risk are you willing to take?
Do you require any licenses?
Does your country consider it as an export of services?
What kind of tax liability will you have?
Would you require a separate bank account? Currents or saving? etc.
Setting up a certain business structure may require investment. While it can be changed anytime in the future, it is best to make the right choice in the beginning and avoid additional costs later on. So, ask all the questions and understand your liability before you make the decision.
Create a pro and cons list of the business structure that appeals to you and finalizes it. It may sound scary at first, but it is not. It is an important step to keep yourself safe!
ACTION ITEM –
Find an attorney or account to help you with this.
Contacts friends and family to see if you can find a contact
Finalize on one form of business and understand your liability under it (including bank accounts, taxes and other compliances if any)
————————
Step 2 – Deciding what Virtual Assistant Services you will offer
You have decided on a business structure. It is time to make a decision about the services you want to offer as a virtual assistant.
You can start with a few services you feel comfortable with or have a little experience with. A lot of beginner virtual assistant prefer starting out with administrative services – for example – managing inbox, responding to email, calendar management etc.
Remember, you can always change or add to the list of services later. You can also learn more about your clients business and provide services to help me with different areas.
As you grow your business and work with different clients, you will understand your interest and benefits. This means you can change, add, or eliminate any services based on profitability, time, demand etc.
ACTION ITEMS –
Download the 150+ services list
Download this brainstorming guide. It helps you narrow down your skills, talents, interests, and experiences that you can turn into a virtual assistant service.
Finalize the list and stick to it in the beginning
————————
Step 3 –

Decide on your rate per hour – How much should I charge as a virtual assistant?
How much should you charge as a beginner VA depends on the type of services you are offering, your skill set and experience to drive results
For beginners –
Calculate the basic amount that you NEED to earn (to cover the bills and have a little bit over that). When you calculate this amount, I want you to keep in mind that
You are not an employee. That means you will need to pay taxes, insurance, etc all by yourself
You are not entitled to any benefits. Meaning, no sick days.
You will need to pay for a basic home office – computer, internet, hosting, a few tools, and if you decide to take a virtual assistant training, then that.
Work out what you make per hour in your day job and increase it by at least 25-30%. Now that you have a number, add a few more dollars to it. It is easy to undercharge and regret later. So, to begin with, charge a little higher than the number you arrive at by the calculation above.
I will give you an example. When I started out as a freelance writer, I decided to charge 10 cents a word. But, I quickly realized that it covered my bills but I forgot to consider the tax liability and a few other contingencies. So, don't make this mistake!
ACTION ITEM
Work on a rate per hour that is worth your time and stick to it. If you want to keep room for negotiation, make sure you know the bare minimum YOU NEED TO EARN.
————————
#Step 4 – Build a STRONG online presence for your virtual assistant business
The secret is in the name. "Virtual" assistant.
Considering you are going to be working online and location independent, it only makes sense to have a strong online presence. How else would your target clients find you?
You are required to do two things –
Create a services website
Create social media accounts and present yourself as a virtual assistant.
Create a services website –
It is important to have a services website if you are going to become a Virtual Assistant. It helps you showcase your client base, work, results and much more. That means, it helps build credibility and trust
You will need to consider these elements for the website
a basic theme or a builder
General branding elements like colors and fonts
a logo (you can create this using Canva)
your USP (unique selling point) or business proposition.
I highly recommend going with WordPress and a basic hosting. It may seem overwhelming at first, but creating a basic website is simple and in most cases – drag and drop. You can use this step by step tutorial to get your WordPress blog up and running. If you have difficulty in understanding the basics (like domain name, wordpress.org or .com, hosting etc), you can read this article on website basics
You can start a website with as little as $3.95 a month or Rs. 276 a month (if you are in India, you can also opt for Hostgator for Rs. 350 a month) or go with the free options. However, I do not recommend using free options. You can read about other options here and here.
If you do not want to invest in a website designer (which I did not, and created this website on my own), buy a theme builder like Elementor. It is super easy and is almost drag and drop.
Your website will need to have the following pages (at the least)
Home
Services
Rate or packages
Contact us
Testimonials (once you gather them, and do that quickly. It is ok to work with a friend or family business and ask them to write you one. Testimonials build credibility)
I recommend you sign up for Skillshare. You can learn a lot of skills for free or bare minimum cost. You can get started with a free trial using my link and get access to hundreds of courses.
Social media –
As for social media, don't go after each and every one of them. Research a bit and see where your clients are and stick to those platforms. In most (but not all) cases this means Facebook or Linkedin.
Use social media (especially FB group) to build relationships and a referral network. Don't start by promoting yourself. Be helpful and try to contribute before asking for any favor.
This is a very important step of becoming a virtual assistant so do not skip over it.
ACTION ITEM
Create a basic service website
Have social media accounts which shows that you are a VA
————————
#Step 5 – Understand who you are targeting, pitch them and network with more clients
Know who you want to target – Figure out the type of business you want to work with and the segment that interests you. A lot will also depend on the type of virtual assistant service you will be providing. Also, figure out a few basic details of who you want to target. For example, if you are helping bloggers, what niche do you want to work with or how profitable do you want the blog to be (before you pitch the services)

Pitch daily – Until your business grows, you will need to rely on cold pitching. For new VA's, the only way to get new clients is to market yourself and put yourself in front of your target audience.

Nurture the client -You should also join Facebook groups for virtual assistants, creative entrepreneurs, and businesses. Add them to your network and engage with them. Building relationships is the best way to keep the inflow of clients. This is a long term strategy, but do not ignore it completely. It is good and helps build a referral network.
————————
There you go! This is exactly how to become a virtual assistant BUT it is not the end of the post for you.
I am not advocating for paid courses, going forward. That said, if you have the money for it, I would say go for it instead of trying to figure things out yourself. You DEFINITELY CAN but it is a steep learning curve. So, the choice is yours.
For those of you who don't have the time (like, moms) or have a day job to work (the one you want to replace), want to know EVERYTHING about how to become a virtual assistant and looking for 100x FASTER RESULTS; I HIGHLY recommend you to go for a paid course – because – what is better than following the steps, tips and tactics a successfully VA has already tried. Right?
I will share with you 3 credibly virtual assistant that is worth investing. They are created by women who are high paid virtual assistants themselves. In their courses, they have broken down the process of WHAT you need to do, WHY it is important WHEN to do, and HOW to do them.
Each of these 3 courses comes highly recommended by past students and provides value in their own way.
Overwhelmed to Overbooked by Micala Quinn of The Live Free, Mama
30 Days to Virtual Assistant Success by Gina Horkey of Horkey Handbook
VA Bootcamp by Abbey Ashley of The Virtual Savvy
It could be difficult to choose the right product for your needs and to make it easier I will tell you exactly what you should look for
Value: Look through the content and see what the courses are covering. How much information are you getting? After all, it is this information that will help you land virtual assistant jobs for beginners
Proof:

Is the instructor qualified enough to teach you?
Are the students happy with the course and outcomes? If possible, try and ask about experiences in work from home facebook groups

Style: How well do you connect with the instructor? Sign up for all the three free pieces of training and see whose teaching style do you resonate with
Add-ons: Look at what addons and support you get after the course. Is it a lifetime? Do you get access to a group? Do you get personalized coaching calls? etc
Price: Last but not least, is it within your budget?
So, let us look at these details for all the paid courses
In her course, you will learn
Your Ideal Client

Create your ideal client avatar
Conduct market research
Understand what they want and need
Your Branding

Create a brand board that speaks to and attracts your ideal client
Develop your foundational copy and brand language
Maintain a consistent brand presence
Packages and Pricing

How to package your services
How to price your services
How/when to increase pricing
Create and price custom proposals
Create entry level offers
Perfect Sales Pitch

How to structure your discovery calls
What questions to ask
How to ask for the sale
Follow-up process
Your Portfolio

What to include
How to create a portfolio when you have zero (or minimal) online experience
Design tips
FB Business Page

What to include
How to create it
What content to create and fill it with
How to automate this process
Strategy to find clients

Different options (Facebook groups, LinkedIn, friends and family, cold pitching
How to reach out
Tracking this process
How to determine which option is best
Proposals & Onboarding

What information do you need to begin working on projects
How to manage projects
How to streamline and automate this process
Your Contracts

What to include
How to get a signature
Considerations
Guest Interview with Entrepreneurial Attorney Matt Kincaid
Your Mindset

How to develop confidence
Getting over your fears
How to get comfortable asking for the sale
Your Website

When do you need one
What to include
What content to create and fill it with
How to drive traffic to it
How to scale beyond 5K

Should you start a blog?
How to create a passive income?
Building your team and hiring subcontractors
That is tonnes of value in ONE course and it covers all aspects of how to become a virtual assistant.
Besides this, you get access to a leads platform (to find clients), group coaching (live call with Micala), ongoing support (experts talking to you every month) and private access to a community of other moms who are at the same place as you.
According to one of her students, Sarah –
I was able to quit my part-time job now and focus on this as my FULL-TIME job. I'm already making double what I was before, working the same hours. It's been amazing. I have more freedom with finances and time with my family."
Grab Overwhelmed to Overbooked here.
VA Bootcamp by Abbey Ashley of The Virtual Savvy
In this course, Abbey tells you –

Besides the course, you will get access to the SavvyTech Lab (access to the most updated tech tutorials on the market), additional resources, a helpful community and much more.
Check out VA Bootcamp here.
In her course, you will learn
Build your VA foundation (which includes mindset lessons, defining what a VA is and looking at both the benefits of working with and becoming a virtual assistant
Establishing your online presence
All things pitching and landing a client (including how to land virtual assistant jobs for beginners)
How to manage your VA business (contracts, onboarding, invoicing etc)
Interviews with niche experts
Launch your VA business
How to make money as a VA (setting rates, retainer models, financial components and packages
Where to source VA clients
How to interview and get hired
Build effective relationships with your clients
Complimentary 30-day access to our exclusive community
While it may seem lesser than Micala's course, Gina provides to the point information on how to become a virtual assistant and work your way up to a 100k VA.
Again, if you want to make money online QUICKLY as a virtual assistant, go for one of these courses. It will provide you with access to a path already walked and proven successful.
Of course, you will have to put in hard work because JUST investing in the course on how to become a virtual assistant does not help anyone. So, if you serious and want the fastest route out to become a virtual assistant, all you have to do is SIGN UP for AT LEAST ONE of the courses I talked about.
Over to you
Does this post answer all your questions around how to become a virtual assistant? Do you have anything to ask? Comment below and let me know.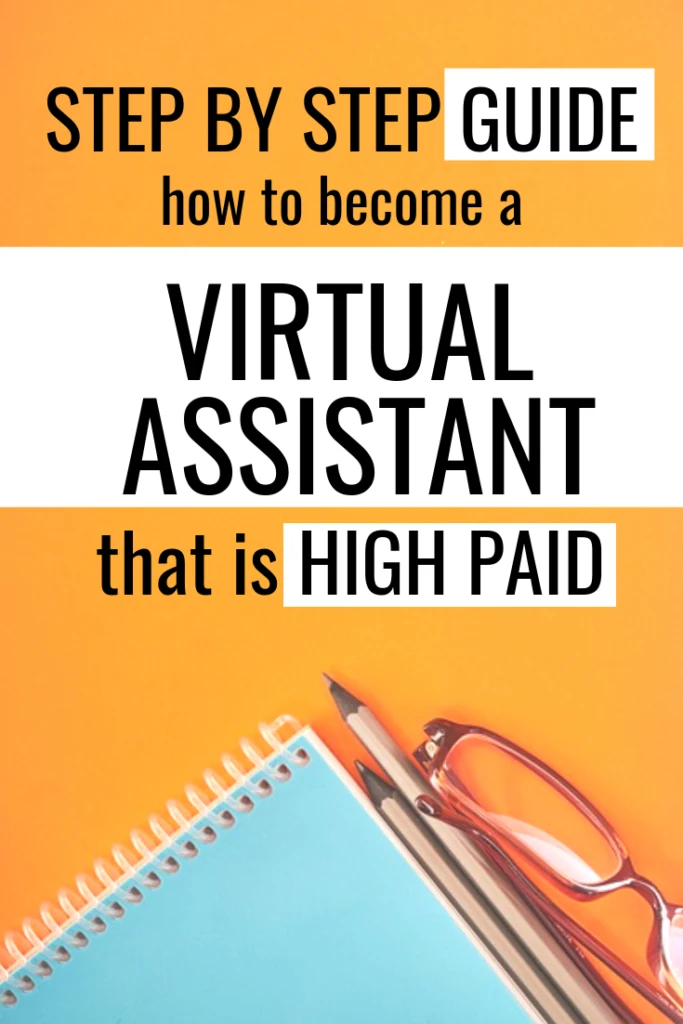 Resources that will help you get started working from home –