Legit online data entry jobs from home with no investment
Let me help you find a real data entry job from home.
So, tell me, are you wondering if any real data entry job from home REALLY exists?
The answer is yes.
In this post, you will find
How much does a data entry jobs pay?
10+ work at home companies that are currently looking for remote data entry professionals. These companies hire, either, full time remote workers or part time freelancers to do the online data entry jobs from home
What does your job involve as a data entry clerk
Scams to be avoided with remote data entry jobs
What are the other remote and work at home options available to you
Let's start talking about trusted online data entry jobs from home without investment
Note: If you are looking to start an online business from home, grab this FREE training on how to start along with the brainstorming guide.
Genuine Data entry jobs from home without investment
Note – This post may contain affiliate links. Please read disclosure policy
You can also watch this video BUT I do not discuss everything that we talk about in this blog post. So, I recommend you watch the video and then read through the post as well.
Do not forget to subscribe to our YouTube channel to get notified as soon as a video is uploaded (don't miss out any job leads from now on!)
Subscribe to our YouTube channel here.
I. The Downsides to Data Entry
When you hear about data entry, your sense may start off – Scam. Scam.
And, I can totally understand. There are a lot of data entry jobs that are deceiving in nature and has ripped people off of money.
Amongst all the scams related to online data entry jobs from home, there are legitimate companies that do hire work at home workers.
However, these jobs are highly competitive.
II. How Much Can You Really Make from Data Entry?
According to the Bureau of Labor Statistics, data entry clerks make an average hourly wage of $15 an hour.
That said, I don't want you to raise your expectations. While a lot of data entry jobs online pay that well, a lot of them don't.
So, you want to make sure you choose the best data entry jobs available in the market TODAY.
— QUICK MONEY IDEAS —
Want to make money quickly? Here are a few platforms to earn up to $25 – $50 in a few minutes!
PineCone Research: Earn $3 – $5 per each survey guaranteed .Sign up now
III. 10+ work at home companies that have data entry jobs
This is one of the most established and reputable platform to find remote, flexible and freelance jobs.
But, guess what?
Flexible data entry jobs are popular on this platform. You can find lots of online data entry jobs from home.
The best is part is that every flexible jobs opportunity that you find here are vetted by a real person from their team.
You will not be required to sort through scams or low paying jobs and waste your time every time to sit down to find something suitable for you.
However,
Flexjobs is not a free platform. It is a membership platform where you have to pay a fee – monthly, quarterly or yearly.
It is NOT expensive at all and worth every penny you will spend on it.
AccuTran Global is a known transcription company that hire independent contractors.
Note: If you are interested in becoming a transcriptionist, you can check out this post on how to make $1000 working as a transcriptionist online and this free course on transcription.
However,
They hire for data entry jobs on a regular basis. So, you need to keep an eye out for it.
Guess what?
Birch Creek Communications look for data entry clerks regularly. You will be working as an independent contractor with them.
Your pay will depend a lot of your performance and you can set your own schedule for working.
That said, you will have to make yourself available Monday to Friday on business hours if you want to earn a decent income with your data entry job
4. Microworkers
As the name suggests, MicroWorkers is all about find workers who can help employers complete a list of short tasks.
Most of these micro tasks pay low, may be even less than a dollar, but they only take a few minutes.
A lot of these data entry jobs do not require any special training or skills at all. If you have some time in hand, you can pick up a few of these data entry micro tasks and make a few bucks quickly.
They have a lot of online data entry jobs from home.
Note: If you are looking to make quick money, you can sign up with Pinecone Research, Survey Junkie and Swagbucks. If you want more ideas, check out this post on free money and how to make money in one day.
5. SigTrack
SigTrack hire remote freelance workers to check signatures on petition against the voter registration rolls.
Considering the job description, you will need to be really productive. How much you will be paid will depends a lot on your rate.
You need to be a US resident to take up a job with SigTrack. You will give a video interview to verify your identity.
In order to be working with them, you will need dual monitors – it will make signatures and voter registrations at the same time.
Axion is another legitimate company that hire for data entry jobs.
That said, they rarely have any opening but it is worth to register yourself in their database.
To get a job with them,
you should have at least 2 – 3 years of experience in data entry
you should have a typing speed of 50 WPM with no errors
You will work as an independent contractor with them and will be paid a flat rate by the page or project.
Also, they do ask for a minimum fee to be registered in their database. While it may sound like a scam, it is not.
Axion is completely legitimate.
If you want to increase your chances to land freelancing gigs, grab my free freelancing kit right now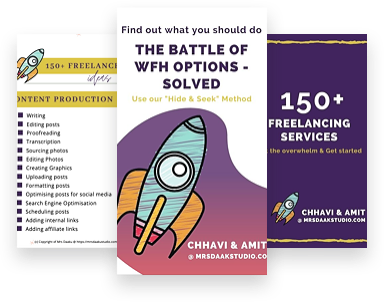 Clickworker hires independent contractors to complete a range of tasks for their own clients.
Data entry is one of such tasks. Others include research, editing, surveys, proofreading, and much more.
You will have to complete your profile and take a short assessment to demonstrate your abilities.
You will work on your own schedule and all the invoices are taken care of by them – you're paid either monthly or weekly through PayPal.
They hire data entry professionals and operators on a regular basis.
You should have a typing speed of 60 WPM without errors or high degree of accuracy.
Not only do you need to be proficient with computers and internet, but you also need to know about email attachments – uploading and downloading files.
You are an independent contractor with them and you will also be expected to work on multiple projects at the same time.
US citizenship is a must for them.
They are a part of Lionbridge and provide the registered workers with microtasks – many of which deal with data entry.
The pay varies depending on how much time you can spend and how productive you are.
You need to register on the site for free. If you match with any of the tasks that fir your skill, they will get in touch with you.
Payment is issued once a month.
Amazon Mechanical Turk allows to take up microtask. You will find tonnes of data entry work on the platform but you may need to finish a qualifier to land the task.
You will be paid only if your work is accepted.
If you feel that a task is fishy, pass on it. There may be a couple of shady gigs on this platform, so beware.
Payment is made via Amazon gift cards or through bank deposit.
They periodically offer work that involves data entry.
You will need to fill out an online application which comes along with some assessments.
Once you have been accepted, you can start to review the tasks and put yourself forward for programs that match your skills.
Each of these will pay differently and the payments are made via direct deposit or mailed check
You should also be vary of scam opportunities, like 3hourjob.com data entry.
Companies that Hire Remote Data Entry Clerks
I can totally understand if you are scared to go freelancing.
There is good news. You can apply to major companies that hire data entry clerks instead of freelancing.
There are a few companies that offer genuine remote data entry jobs from home. They are not always hiring so it is worth checking them on in intervals.
12. Kendall Creek Communications
Kendall Creek Communications hires a LOT of remote workers, including data entry clerks. They have jobs in the fields of transcription, data processing, and market research.
You will be working with them as an independent contractor.
Check their website for current employment opportunities.
13. Capital Typing
They have a variety of data and clerical services for businesses.
And, hence, they offer a wide range of services including data entry jobs.
They offer remote data entry jobs from home and you will be hired as an independent contractor.
Check out their website for employment opportunities.
14. Ibotta
They usually have data entry positions open but it is only for people in Colorado.
They pay approx. $10 an hour and is part-time data entry job from home.
They hire for data verification and data entry.
The position is shown as Data Verification Clerk. You are required to train on site for a few weeks before you can start working from home.
Their BBB rating is A+.
16. DataTrace
They have work at home data entry jobs ocassionally.
Check Indeed for their job positions because they do not list it on their website.
17. Xerox
Their jobs are usually location based and require you to work onsite for one week before you can start working remotely or working from home.
18 TTEC
The are the best phone work from home jobs but they do sometimes have genuine data entry jobs from home.
However, they are typically part time data entry jobs from home and entry level jobs that pay around $10 an hour.
They also hire from specific states only. So, check out their website.
They offer legitimate data entry jobs from home. You role will involve gathering data on apartments for database record.
These are some of the companies that hire for part time data entry jobs from home and allow you have a freelance data entry jobs from home without investment
IV. What Skills Are Required for Data Entry Online Jobs?
As a data entry clerk, you can expect to work with data and numbers along with the process of finding the data.
Even though every project or data entry job is different, there are basic skills that will help you succeed.
Note: You may or may not have the required skills for a genuine entry level data entry job from home. If NOT, you can grab all the free trainings on this platform.
1. Computer Skills
You are working from home.
And, that means, you need be well versed with computers. While you do not need to be a techie, you need to know the basic computer skills to land any data entry jobs from home.
2. Typing
As a data entry specialist, you will be working on enetring a lot of data.
That means, your typing skills matter a lot. The faster you can type, the better it is.
But, along with typing fast, you also need everything to be accurately recorded.
If you want to work remotely as a freelancer or an independent contractor, you will most likely be paid based on the work you complete. That means, the faster you type, the more work you can get done.
The average typing speed is 40 words per minute. You can test your typing speed online.
3. Spreadsheets, Word and Powerpoint
A lot of companies organise data in spreadsheets. So, you need to know how to use them as a data entry specialist.
When I say spreadsheets, I mean both – Microsoft Excel and Google Sheets.
Besides this, you will also need to learn the basics of Microsoft Word and Powerpoint.
You can take a class online to make it easy for you.
You can sign up with Skillshare and learn these skills for free.
4. Email
You need to learn how to use Gmail as well as Outlook properly. They are the primary means of communicating with clients in any job including data entry jobs.
Besides knowing the technicalities, you should know email etiquette. You can take this class on skillshare.
5. Organisational Skills
For any data entry job from home, it is important to remain organised.
6. Attention to Detail
If you are not detailed oriented, you will end up making a lot of mistakes while dealing with data entry.
V. Equipment Needed for Online Typing Jobs
Computer with high-speed Internet.
A number pad – When dealing with large amount of numbers while entering data, a number pad helps.
A home office – You should have a separate home office in your house where you can sit for long hours and focus on work.
Access to common data processing programs
VI Avoiding scams in the data entry jobs from home industry
Be careful if you see any of the following:
Any claim that you will make a lot of money
No skills required at all for the job
Any sort of fee which does not make sense
Absence of company name or contact information
Poorly designed website or no website at all
Request to deposit any check or any money
Is Data Entry Not For You?
It is difficult to find jobs in the data entry industry and if you do, they don't pay a lot.
Instead of data entry jobs from home, you can look at freelancing
Freelancing is a great option for everyone.
While I would not recommend opting for freelancing if you are super lazy and don't want to put in any work BUT if you are ready to in teeny weeny work in it, you can earn $1000+ a month easily.
A few options are –
Scoping – You can get paid to work with court reporters. It is a great job and a lesser known job which makes it a high paying one as well. You can start here.
Blogging – It is always great to make money online from home with blogging. You can work at your schedule and it is more passive than anything else on the list of jobs for lazy people.
There you go. These are some of the trusted data entry jobs from home without investment
Actionable tips
Join my Facebook community and post your questions, wins and get the support
Resources that can help you with land bookkeeping jobs from home:
Skillshare – Skillshare is my go-to place to learn a new skill without having to splurge hundreds of dollars. It is an online learning community where you can explore thousands of classes in design, photography, business, and more. You can get started with a free trial using my link and get access to hundreds of courses.
How to find and pitch clients your freelance services– Are you tired of looking for clients on Facebook groups and job boards? Did you land clients but they offered you peanuts? Well, the only thing you are missing in the picture is to learn how to find and pitch clients your services directly. Using the methods in the book, I was able to make $900 in the first month of freelancing and it has only grown from there. Check it out.
Become a work at home mom– A FREE training session that comes along with a workbook and guides you through the entire freelancing journey. Not only it tells you what is freelancing, but it also tells you the various option and how to go about establishing one (without any INVESTMENT cost).
FlexJobs If you are a freelancer, you should sign up with Flexjobs. It will help you go through great flexible job listings from legitimate employers quickly, easily, and safely. Every single job on FlexJobs is hand-screened for legitimacy, with no ads or scams mixed in, and every single job offers work flexibility such as telecommuting, freelance, part-time or other flexible options.
Online data entry jobs from home