I cannot believe I am writing my first blogger's income report.. come one! I am FREAKING EXCITED. After all, I always wondered how to make money blogging for beginners, how much money can you make blogging and can you make money blogging!
In the past few months, I have read everything possible that fits "how to make money blogging for beginners", tried and tested a hundred strategies before I could make money blogging. I had no idea how demanding it is to make money blogging and just how rewarding it is to reach the small milestones.
Of course, the income is not TOO MUCH but it is there and it is growing. So, I am happy and stunned! So, if you are wondering how to make money blogging for beginners, this CAN DEFINITELY HELP.
I am writing one of these bloggers income reports for three specific purposes
Firstly, I want to document our journey, keep track of my goals and see how far I achieved them
Secondly, I want to share my progress to show my readers it is possible to make money blogging and work from home
Thirdly, I want these blog reports to be a series on how to make money blogging for beginners. For my first income and expense report ever, I want to focus on what worked for me and what did not (which can answer a lot of your questions on how to make money blogging for beginners) instead of just` telling you how much I made.
I thought it was important to share this report because it shows you DON'T need a million page views and a thousand blog posts to start to make money blogging for beginners. While it is definitely not a get rich quick scheme and requires work, the possibility of spending quality time with family and buying a plane ticket to anywhere without having to worry about taking permissions keeps me going.
There are many bloggers who earn $5000+ (even $50k+) a month. So the question about how much money can you make blogging depends on your learning curve and ability to be consistent.
So, if you have been thinking to start a blog for a while, figure out what can keep you "going". Trust me, it is important in the times when you see no progress AT ALL! (and, yes, you will see a lot of those!).
This post may contain affiliate links to products I trust. This means if you make a purchase using the links I may receive a small commission at no extra cost to you. Thank you for the support!
---
If you are thinking about starting a blog and make money blogging, this tutorial will help you start a blog today. I have written a series on how to start a money making blog that will help you
Decide the name of your blog
Understand different parts of the website and your choices
Compare price options when getting your blog (you have to spend money to get a legit blog, and I paid $70 for a year!)
Step by Step on how to set up your blog in under 15 minutes
Get a FREE domain name (that usually costs $15 a year)
Instead of thinking how much money can you make blogging or will you make money blogging, start your own blog and give yourself a time frame to work it out (at least a year!).
---
Top 10 Popular Posts
50+ work from home options that are high paying
How to be a freelance proofreader and earn $40000 a year
---
Full disclosure time!
This used to be a travel blog. Back in 2016, I decided to give blogging a try and I quit. Pretty fast!
Why?
Because I was OVERWHELMED. I tried to do a lot of things AT ONCE and read too much on how to make money blogging for beginners. I wanted to focus on Twitter, Facebook, Pinterest along with growing an email list, writing blog posts 2-3 times a week and the list goes on.
Also, the travel niche is difficult to work with. If you ask how much money can you make blogging in this niche, I would say A LOT but the competition is HIGH so it will take A LOT MORE TIME. So, decide your niche carefully!
I was tired, annoyed and I gave up. This year, I decided to revamp my blog, focus on 2-3 things at once and give blogging another try. Frankly, I gave myself 6 months. Meaning, if I did not see any monetary results in these 6 months I had decided to completely give up my dream of having a money making blog.
In July, I revamped my blog and focused it on work from home options. No side hustle ideas or get rich quick schemes, real freelance jobs that have the potential to earn more than $30000 in a year.
Note: If you want to earn quick money, you may want to check out Survey Junkie. All you have to do is answer surveys and earn extra bucks quickly!
Blog Page Views
September – 4,749
October – 11,720
November – 12,938
December – 13,183
Total blog posts – 30
Things I did to boost traffic and make money blogging
Note: If you are a newbie blogger and want to make money blogging with ads, check out this post on 3 best ads network for bloggers (+ perfect Adsense alternative)
I finished revamping the website by mid of the month, so July and August were slow in terms of traffic (averaging 2000 page views a month).
I know that learning from others is a good way to save time and this is the reason why we all suggest investing in good resources. If you ask anyone on how to make money blogging for beginners, they will point towards a ton of expensive ebooks and courses. But, I did not want to go into blogging by spending a ton of money (also, I did not have that kind of money to spend on expensive courses). So, I capped it at $200 for 2018.
[JULY] Bought Pinteresting Strategies – Pinterest confused me 2 years back, and it did this time as well. I knew I had to learn it and the cheapest resource (with tonnes of good review) I found online was this. It is a course by Carly Cbell where she teaches how to manually pin on Pinterest. Using these strategies she quickly scaled to 300k page views to her blog! But, that was NOT the reason why I bought it. For me, it was affordable and it was the ONLY resource which did not ask you to invest in ANOTHER TOOL (Tailwind).
RESULT: I started implementing her strategies in August and doubled my traffic in August and September. I had 1k followers on Pinterest and average around 100k Pinterest pageviews. I knew her strategies were working so I stuck to it.
[AUGUST] By the end of August, I decided to invest in another course. Again, I did not have the resources to go for one of the expensive blogging courses at $1k. So, I searched for a few and landed a gold mine with Ready Set Blog for Traffic by Elna Cain. It was on a sale and I grabbed it at a reduced price. I was happy! This is one of the BEST resources on how to make money blogging for beginners. She shares a lot of information on how to drive traffic, SEO optimization tactics, how to write for your audience etc.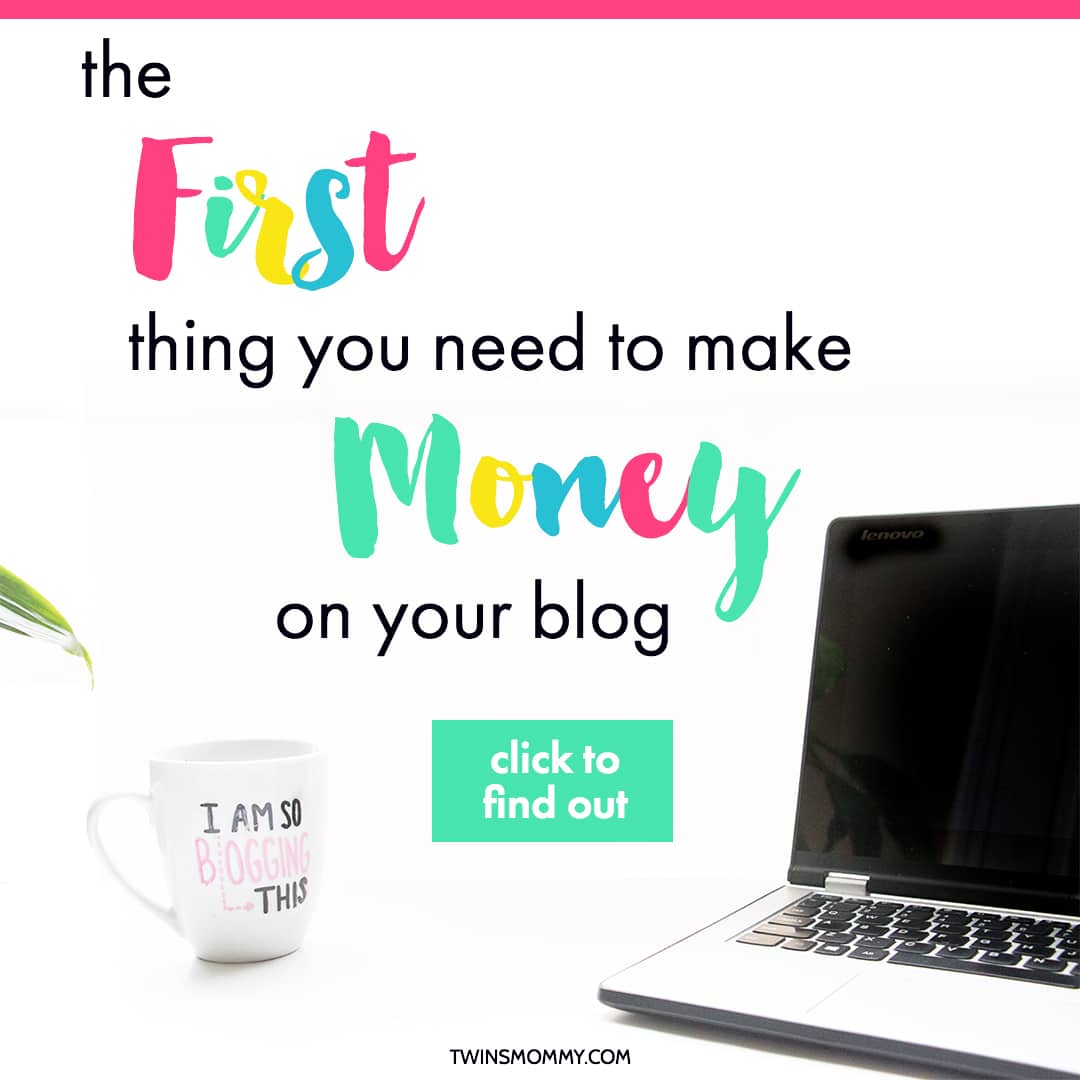 RESULT: At the beginning of October, I noticed that my blog posts were ranking on Google. When I say ranking, I mean the FIRST TWO PAGES. I was dancing with joy, literally, for the entire day! I also implemented her Pinterest strategies and saw an increase in overall Pinterest pageviews.
[AUGUST] In August, I decided to invest in a page builder to ensure that the blog is mobile friendly. I also knew the blog design needed work and hiring a designer was out of the picture. I looked at Divi, Beaver, and Elementor and went with the pro version of the latter. The BEST part about Elementor is that it DOES NOT mess with your formatting and designing if you decide to stop using it (unlike DIVI which messes it up). If you do not want to use a builder, you can check out Studiopress themes or Elegant Themes. They have a great variety!
RESULT: I believe the boost in page views and ranking on Google has something to do with the change in the design and user-friendliness of my blog.
[SEPTEMBER] Considering I was getting a bit overwhelmed with manual pinning (requires 1 hour each day and at the same time), I decided to upgrade to Tailwind. I bought the monthly plan which is at $15 a month. Remember, I had a $200 cap! Once I upgraded to Tailwind, I scheduled 13-15 pins each day when my visitors are most active. This gave me a positive ROI and I increased my blog traffic to 400 each day (October – 11,720 and November – 12,938 page views)
[SEPTEMBER] I signed up for Google Adsense. It is an advertising network that pays you according to page views.
[OCTOBER] Using Pinteresting Strategies + Ready Set Blog for traffic, I have seen a jump in my Pinterest pageviews. It has climbed from 160k to 471k
[NOVEMBER] My husband gifted me an affiliate marketing course I have been eyeing for a while. I have implemented a few strategies mentioned there and have seen an increase in the number of sign-ups and click-throughs. I am excited and hoping 2019 will bring me a good affiliate income.
In these months, I was constantly on the lookout of good affiliate programs and signed up for them.
OTHER THINGS THAT HELPED ME
I launched a FREE 7-day email course on freelance writing – I have been working as a freelance writer for the past two years and this blog gave me an outlet to tell others how they can earn a living too. I used this course as a lead magnet to grow my email list and I am happy with its progress. As of today, I have 300 subscribers.
I started a Facebook Group – I wanted to be approachable to my readers so they can talk to me and ask me questions. So, I started this FB group where we talk about different work at home options and how to go about it. It has 892 members today.
I worked on my first digital product – an ebook on how to find and pitch clients your freelance writing services. In 2 years of freelancing, I have learned many ways to land clients and I have also seen my readers struggle with finding clients (they discuss this on the group, so if you aren't a part of it, join here. In this ebook, I share the exact strategies that helped me land high paying clients along with sharing my cold emailing templates that work. You can know more about here.
DID I ACHIEVE MY GOALS FOR 2018?
Write 2 blog posts every week
Send an email to my subscribers AT LEAST twice a month –
Reach 25000 sessions by end of 2018 and apply to Mediavine
Launch one digital product [close enough, will launch it in Jan or Feb]
Reach $500 a month
Launch an FB group and reach 500 members
Have a free course on freelance writing
Rank a few posts on Google
Reach 1m pageviews on Pinterest
INCOME REPORT FOR EACH MONTH: Can you really make money blogging? YES!
The primary source of income (for now) is affiliate marketing for different work at home products and resources.
September:
Affiliate Income: $99
Ads (Adsense): $30
October
Affiliate Income: $275
Ads (Adsense): $35
November $702
Affiliate Income: $702
Ads (Adsense): $35
December –
Affiliate Income: $92
Ads (Adsense): $45
Note: I have excluded everything that has not been paid out (including AdSense).
If you are new to blogging and want to make money blogging, sign up for
BLOGGING EXPENSES
Hosting – $50
Elementor Pro – $49
Tailwind – $117 (changed to yearly plan from Jan) + $60
Courses – $175 (mentioned above)
WHAT ARE THE GOALS FOR 2019?
Reach 25000 sessions and apply to Mediavine [Q1]
Send one email to my subscribers each week
Start using Twitter and Facebook for promotions
Write 1 detailed blog post each week
Reach $1000 a month
Network more!
There you go. Now, stop looking for more and more information on how to make money blogging for beginners.
Do you have any question on how to make money blogging for beginners? Comment below and I will answer them!