How to make money in real estate
*** This is a guest post by Corinne who is a personal finance blogger and a property investor.
There are many ways to make money in real estate (like, real estate VA) but many people think you need a huge bank balance or specialised knowledge to get started.
This is simply not true because when I bought my first property at 25 years old, during the global financial crisis of all times, I didn't have that much money and knowledge either.
But I had courage.
**This post contains affiliate links
Want to make money quickly? Here are a few platforms to earn up to $25 – $50 in a few minutes!
How I Got Started in Real Estate
Up until 2007, I was so broke that I couldn't even afford my commute to work.
That was when I quit my job in the city and worked as a train station assistant close to home instead. It wasn't glamorous but it paid well.
★ ★ ★ Relevant read: 50 best work from home jobs to make money
Within a few months of working there, I was able to pay off my credit card, my car loan and save up a little amount of money.
I didn't know what to do with my savings until I read the book "Rich Dad, Poor Dad" by Robert Kiyosaki, which also happened to be my light bulb moment.
Buying My First Investment Property
At the time of reading the book, the government was offering a grant for first homeowners worth $15,000.
I had $14,000 in the bank and I thought, this was my chance!
So in 2008, I bought a quaint little house for $280,000 and put down a 10% deposit using my own money and the grant.
There were a few other costs as well but they were minimal.
Fast forward to the present, and this house that I only spent $14,000 on is now worth $620,000 and is the first house that helped me make money in real estate.
★ ★ ★ Relevant read: Odd jobs for cash
Why Should You Invest in Real Estate?
According to The College Investor, 90% of the world's millionaires got to where they are through property investing.
As if that is not compelling enough, there are actually more innovative ways to invest and make money in real estate now more than ever.
From capital growth to leveraging to tax breaks to diversification of income to fractional investing, there is no shortage of strategies you can use to be a successful investor.
How to Make Money in Real Estate
You hear so many people say that you need to have a huge deposit before you buy a property.
Whilst this is true to some extent, there are also ways to get into property investing even with minimal funds.
But first, here are the traditional ways to earn passive income by investing in property:
★ ★ ★ Relevant read: 10+ ways to make $10000 fast
1. Renting it out to long-term tenants
Most people go into property investing for this reason.
It's familiar, tangible and is a proven way to make money in real estate.
I fall under this category.
You can earn passive income through long-term property investing three ways: capital growth, rental income and tax benefits.
I'll explain more below so keep reading.
2. Flipping properties for profit
This is another traditional strategy to earn an income through property investing.
It's when you renovate a house to add value later on – whether to sell for a profit or to get higher rent.
There's a reason why shows like Fixer Upper and Masters of Flip are popular because flipping houses is a legit way to make money.
You'd be surprised at just how much difference even a new coat of paint can have on your investment property!
Now let's have a look at how exactly you can profit from buying properties for investment.
Asset/Capital Growth
When you buy an investment property whether to hold long-term or to flip for profit, you're relying on capital growth as a source of income.
In my own example, I am holding on to my property for as long as I can to rent out to tenants.
Not only am I getting rent, it's also growing in value overtime.
If you're not familiar with the rule of 72, please have a look at the image below.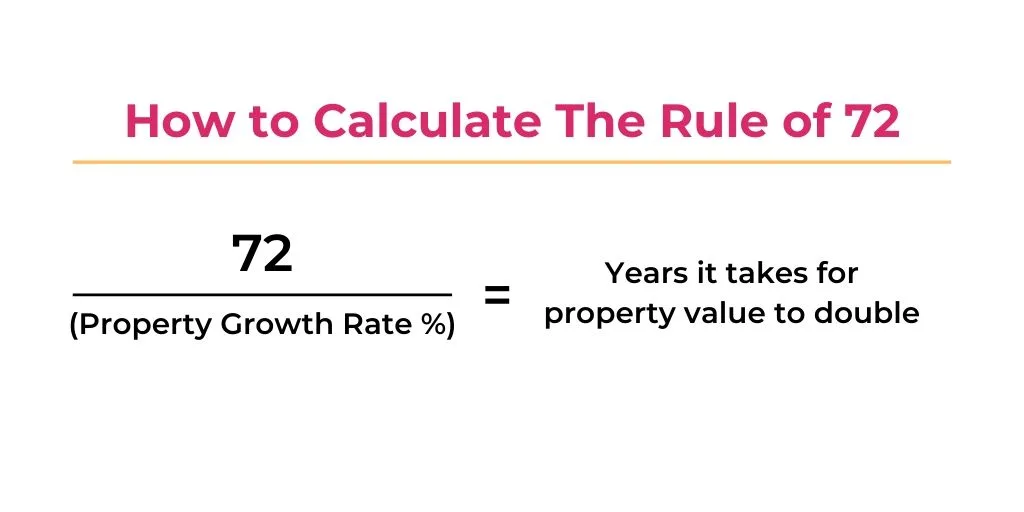 The Rule of 72 is a simplified guide to predict how long it will take for house values to double.
In my case, the average growth per annum for my property is approximately 6% (you can check this in most property magazines or property sites).
The rule of 72 tells me that it would take 12 years for my property's value to double.
It's now worth $620,000 which is very close to the prediction. At this rate, this same property will be worth $1,240,000 in 12 years!
Rental Income
Some investors think they're doing well as long as their property is rented out, even though they're always out of pocket every month.
But ideally, you have to aim for rental income that will cover your home loan repayments and other commitments.
Reminder: You invest in properties to earn money and not lose it.
How do you achieve this and how do you work it out?
To illustrate, if you buy a house worth $300,000 and take out a loan of $280,000 at an average interest of 4% over 30 years, you would have to fork out approximately $1337 every month to pay off that loan.
You can use Mint's Loan Repayment Calculator to work out your estimated monthly repayments.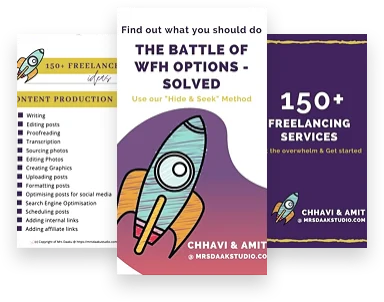 How to set your rental income
If you were to accept a rental income of $350 a week, that means the rent more than covers your monthly repayments and other expenses.
Using the gross rental yield formula below, this also means that your yield is 6%, which is a very good figure to aim for.
Of course, the higher the yield, the better.
This image will explain how you calculate the gross rental yield for your property.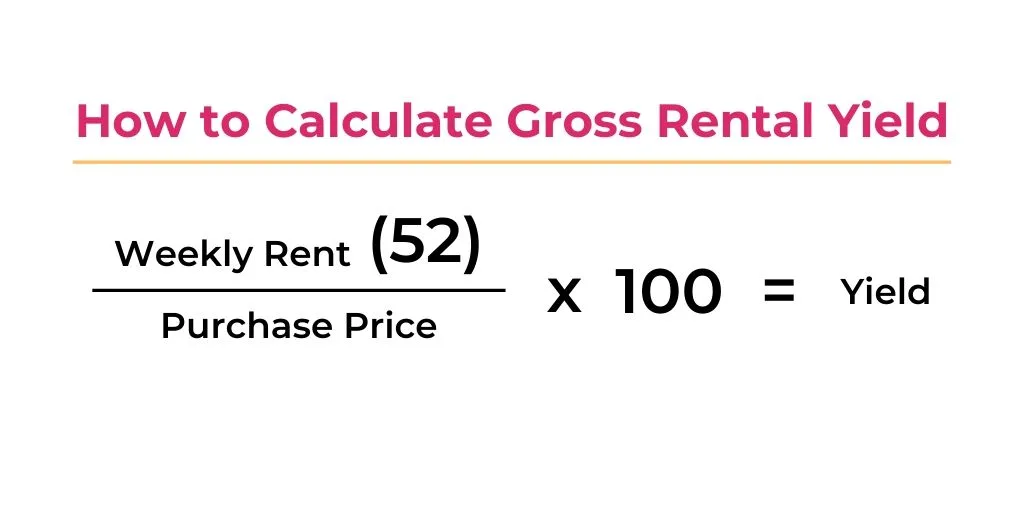 Tax Breaks and Tax Refunds
This is a great way to make money in real estate investing because there's literally a long list of expenses that you can claim as tax deductions.
You just have to know what to claim:
For example:
Legal fees
Accounting fees
Property management fees
Depreciation of appliances
Interest on your investment loan
Repairs and maintenance
Even curtains and blinds!
And so much more
The most tax refund I've received was $10,000. It changes every year but I always get something back.
Other Ways to Make Money in Real Estate
What if you don't have enough money for a 20% deposit but still want to get into the property investing bandwagon?
Here are more ways to make money in real estate even if you don't have much money at all.
★ ★ ★ Relevant read: How to make money in one day ($1000 fast)
3. Crowdfunded Real Estate
This is a pretty neat and low-risk way to get your foot in the door and make money through property investing.
Crowdfunded real estate, also called fractional investing, allows you to invest in "portions" of a house instead of buying the entire thing.
Do you have $50 to invest? No problem. You can indeed invest in real estate even if 50 bucks is all you have.
That's not a typo, by the way…
Check out this list of crowdfunded real estate platforms to help you get started.
BrickX (Australia) – minimum investment $50
Fundrise (USA) – minimum investment $500
Peer Street (USA) – minimum investment $1,000
Make Money with Your Own House
Can't even spare $50 to invest?
If you're struggling financially but still want to make money in real estate, then why not monetize your own house?
This money-making opportunity is literally right above your head.
Even though we're still in a state of lockdown due to COVID19, the following ideas are still worth considering for when everything reopens.
★ ★ ★ Relevant read: Overnight work from home jobs (or night jobs) to earn money TODAY!
4. Airbnb
When we're all allowed to travel again, I bet you that the demand for Airbnb accommodation will increase again.
Think about it, it's a lot safer to stay somewhere not crowded, where you're the only guests there.
Less chances of transmitted infection, right?
★ ★ ★ Relevant read: How to earn rental income with AirBnB
5. Host international students
Hosting international students is a great way to experience culture without leaving your own home.
Best of all, it's a great way to make money in real estate without spending a dime.
As an example, if you're a host in Pennsylvania, you could potentially earn up to $250 a week to host even just one student!
6. Rent out your garage
If you have a spare garage, don't let it sit empty and go to waste.
Instead, advertise it for rent on apps such as justpark and spacer, both of which will help you connect with other people who need a garage for parking or storage.
7. Use your backyard as a campsite for tourists
What if you have a massive plot of land and you're getting sick of mowing it?
Make all the hard work worthwhile by making money from your yard. How?
You can rent it out as a campsite. Sites such as homecamper and campspace will help you get started.
Final thoughts: How to Make Money in Real Estate
There are many ways to make money in real estate and I hope I've helped you debunk the myth that you need a ton of money and lots of research to get your foot in the door.
Because you don't.
You could come from any walk of life and make money with houses – even your own.
Sure, you have to at least familiarize yourself with the costs and legalities of earning passive income through real estate.
But as you can see, there are loads of ways that will help you achieve just that even if you're just a beginner with not much to spend.
You just have to be creative and brave.
★ ★ ★ Want to make quick money to make money in real estate? Here are 3 posts that will help you out –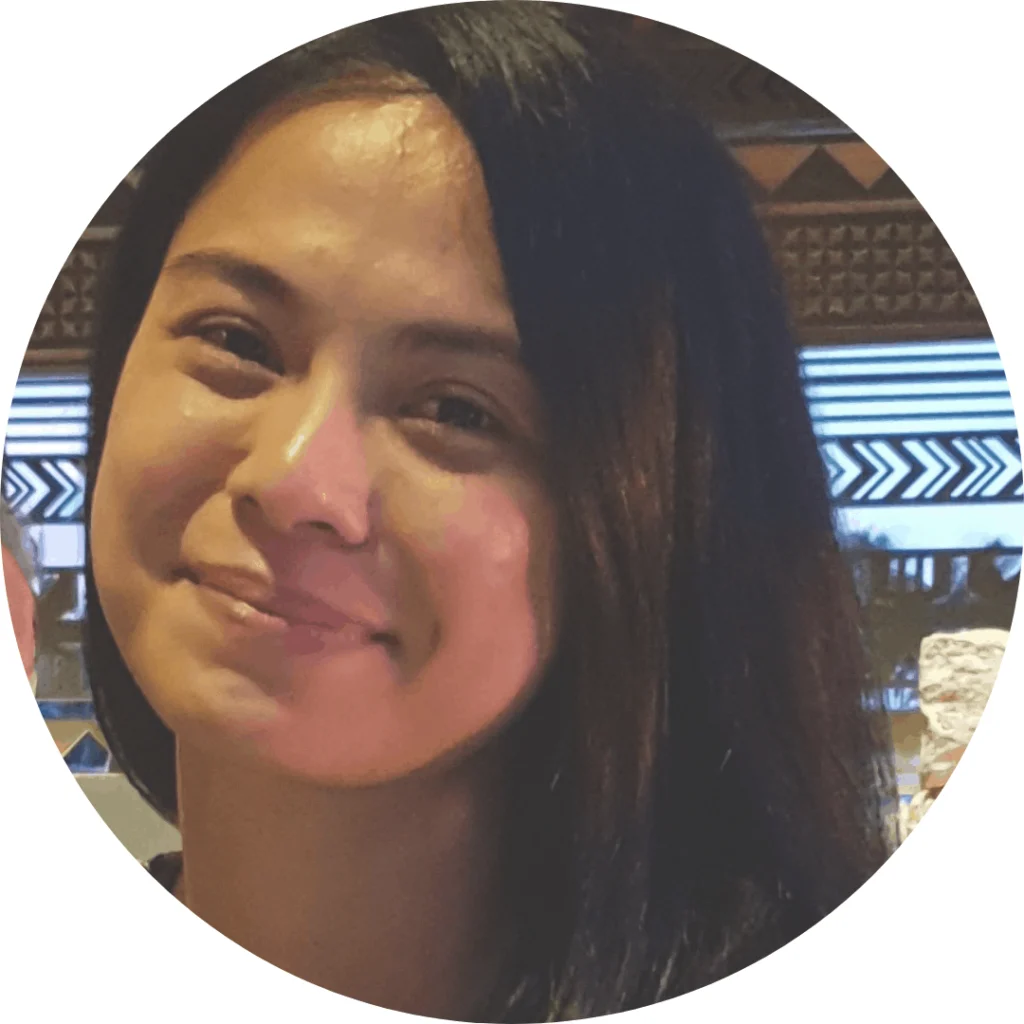 Corinne Rootsey is personal finance blogger from Australia. She lived through her early 20s as broke millennial, yet found a way to break through at 25 years old, paying off all her debts and purchasing her first property. She lives on a smallish island with her husband and their chocolate Labrador, and loves to read and play tennis in her spare time. Follow her journey at my jEARNey! https://myjearney.com/.
Connect with her –
Facebook: https://www.facebook.com/myjearney/
Twitter: https://twitter.com/myjearney
Pinterest: https://www.pinterest.com.au/myjearneycorinne/
Resources that can help you with land work from home jobs
How to find and pitch clients your freelance services– You can find my strategies to find high-paying freelance writing clients.
Become a work at home mom– A FREE training session that comes along with a workbook and guides you through the entire freelancing journey.
FlexJobs You can find 100% legitimate work from home jobs and freelancing gigs on this platform