Get paid to read books
Wondering if you can get paid to read books for real? If you can read books for money?
At this point, I think it is safe to assume that you love reading and want to make money reading. So tell me –
Are you a book lover?
Do you spend a lot of your time reading books?
You want to review books for money?
Are you ready to get paid to review books?
If you do, I have a plan for you to get paid to read books.
There are several different ways to make money reading books and many legitimate companies that are always looking for book lovers who are willing to write paid book reviews
So, if you love reading books, then you can start making extra money every time you read a new book. Heck, you may be able to get paid to read comics! How wonderful would that be?
Let's know how to earn money by reading books
Note: The money that you can earn online reading books may or may not match a full time income criterion. You can only make enough money working from home to pay off a few bills or unexpected expenses.

If you're looking for making a full time income reading books, learn how to become a proofreader and find online proofreading jobs for beginners here.
This post will answer all your basic questions
How much do book reviewers get paid?
What is a professional reader?
What does Kirkus pay for book reviews?
Is Onlinebookclub legit? and more.
We will first discuss the various opportunities that you have to work with books and then we will go on to list the companies that hire book reviewers.
Note – This post may contain affiliate links. Please read disclosure policy
Want to make money quickly? Here are a few platforms to earn up to $25 – $50 in a few minutes!
PineCone Research: Earn $3 – $5 per each survey guaranteed .Sign up now
How To Get Paid To Read Books:
In this post, we will talk about 6 ways to get paid for reading books online.
I. Become a Narrator and get paid to read books aloud
You can become an audiobook narrator and get paid for reading books.
With so much focus on audiobooks and audible services in general, self-publishers are hiring audio book narrators to be able to enter the market quickly.
That said, there are certain basic requirements to be able to become a successful narrator and get paid for reading books –
First, you need a great voice. Have you ever heard a bad-voiced Radio Jockey (RJ)?
No right.. this works similarly. People need to like listening to you.
You can also become a voice actor if you have a great voice!

In fact, if you are interested in becoming an audiobook narrator and get paid to read book aloud, you need to also check out this post on voice acting
Second, you should be able to perform in different voices and give life to whatever you are saying.
You have to reflect emotions and drama with your voice.
Third, you need to learn editing skills.
Check out this FREE course on introduction to becoming an audiobook narrator and make money reading books
If you are looking for companies that are ALWAYS hiring audiobook narrators and audiobook narrator, check out this video (and, subscribe to our channel – it would really help us and support us).
Find out how to get paid to read books for Amazon in this video below.
II. Become a book or a blog reviewer
Another option is to become a paid book or a blog reviewer. Your job would be to read new books and give an honest review or feedback.
There are so many publishers (magazines, newspapers and blogs) that are focused on reviewing books and blogs.
You can search for them and apply for jobs (or send cold emails to your target clients directly).
It is one of the best ways to earn money reading books. You know why? Because, in my opinion, you can make a full-time income doing this!
Ready to get paid to review books?
III. Copyediting
There are zillion publishers – websites, blogs, magazines, newspapers, businesses – who outsource copyediting jobs.
If you have good grammar and a flair for writing persuasive copy, you can land these jobs quite easily.
IV. Proofreading
If you are interested in pointing out mistakes in books and other publishing material, proofreading jobs is a great way to get paid to read books.
You can work with publishers, agencies, book authors or even bloggers. In fact, there are Amazon proofreading jobs as well. The basic job involves reading to ensure there are no grammatical errors or typos.
While you can definitely earn a decent income working for companies, I recommend you go independent and start your own online business.
You will decide your own rates, design your website and search for clients that are ready to pay what you deserve.
This is the only way you can make a full time income online reading books.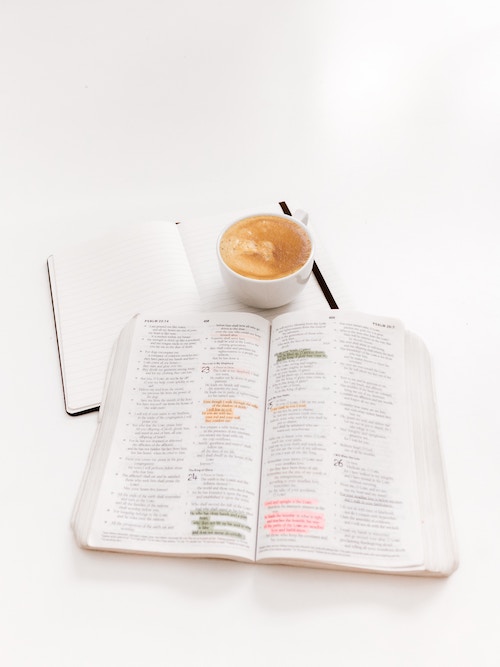 Other ways of earning money with books BUT without having to read books aloud
V. Layout and Design
Do you find yourself complimenting or adoring book covers? or tell me, if you have a tendency to criticise book covers?
If you do, why not design book covers for others? You can learn the basics of designing book covers here.
You can also take free lessons here to learn the most used tools like Adobe InDesign, Microsoft publisher, Canva and many more.
If you are serious about taking designing services, do create a freelancing website to promote your services, network with authors (especially self published authors and bloggers) and post your services on platforms like Fiverr.
You can also look to work with publishing houses.
They can put you in touch with their authors and you can land clients easily.
Relevant Read: Entry level work from home jobs – No experience! (+ companies that hire)
VI. Become a Publisher
You can also consider becoming a publisher and get paid to read books.
But before you get too excited, let me break the truth for you – If you do want to become a publisher, you need to be a good copyeditor and reviewer.
You also need to understand what looks good and recognise good writing.
You can launch your own publishing house. However, that is a lot of investment.
The ideal path would be to start publishing your own book, find success and learned the tricks of the trade.
Then, you can then look for other authors to collaborate.
Let me tell you, though, this is a difficult way to make money reading books.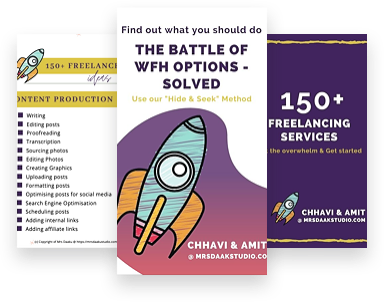 What is a professional reader and what is their salary?
A professional reader is someone who gets paid to read books, recommend a book or get paid to write paid book reviews
In short, everything we discussed above.
On an average and according to ZipRecruiter, you can get paid $43000 a year
and, how much do you get paid to read an audiobook or become a narrator? The salary of an audiobook narrator can earn anywhere from $90 to $150 and more per hour.
Where Can I Find These Jobs for Book Lovers?
So, let's talk about how to get a job reviewing books and where you can get paid in cash to write paid book reviews.
Below is the list of companies that pay cash for writing book reviews and sites that pay you to read books.
Sites that pay to read books aloud: Audio Narration & Voice Acting
ACX
ACX is a leading platform for audiobook voice talent. So, if that is what you're interested in, you can become a reader for ACX easily.
All you have to do is sign up with them and create a profile. You will also need to upload your experience and voice samples for the potential client to listen.
Once that is done, you can start auditioning for the jobs by recording few minutes of the manuscript they have uploaded.
Audible
Audible is a great platform to start off as a narrator and get paid to read books. Start by signing up with ACX.
ACX is audibles publishing platform, so you will need to start there.
Voices123
Voices123 is a huge platform for voice acting professionals. Some of the bigger brands like NBC and Coca Cola hires from this platform.
While you may think that this platform is full of voice acting jobs, let me tell you, you can find a tonne of great audio narrations jobs as well. All you need to do is keep an eye out for them.
Signing up is free, so do that now and create a profile.
Bunny Studio
Unlike any other platform on the list, Bunny Studio pays you for auditioning. Instead of taking a subscription fees, they take a percentage of your final payment.
All you do is get there, sign up and create a profile.
Findaway Voices
Create your account on Findaway voices. You will be asked to put your per finished hour rate that you charge. You can easily start at $80-100 an hour (all you need is to be confident about your narration skills).
Once you finish the profile, it will be recommended for further projects.
Sites that pay to read books and review them
Any Subject Books
Any Subject Books is the first site that pay for reading books and pays you cash for each book that you will review for them.
Go onto their website and apply to become a paid book reviewer. Once you are accepted, any subject books will send you all the relevant offers to review books.
You can choose whether or not you want to accept a book review job.
After you have accepted it, you can read the book and write a review on the form that they provide you.
They do not reveal how much they pay per book review. It is because the pay depends on a lot of the book and the word count.
They are one of the most popular companies that pay you to read books. Start with them if you want to make money for reading
Read: 23+ low stress jobs for lazy people
Kirkus Media
Kirkus Media is another company that pays for writing book reviews. You can find tonnes of book reading jobs with them
The reviews are expected to be anywhere from 300-400 words.
You will need to submit your resume, writing samples and interests to the email address on their website.
Kirkus Media also hires copy editors and editors. So, you can apply to all of them and have the opportunity to earn more money reading books.
Read: Want to make $20 an hour online? Here are Jobs that pay 20 an hour without a degree!
Online Book Club Reviews job
Want to know how to make money from a book club? I have a way out for you but online.
Online Book Club hires book reviewers regularly
On an average, Online Book Club pays between $5 and $60 for book reviews. I know that is a huge range but a lot depends on the type and length of the book.
You can become a member of the club for free and they will send out the books at no charge.
Remember that the first book review you take up with Online Book Club has to be done for free. It is their way to assess your skills and decide if you are the right person for the job.
If they decide to work with you, any assignment they give you, will be a paid one.
Relevant Read: Online Jobs for Introverts and shy people – Earn $5000 a month and more!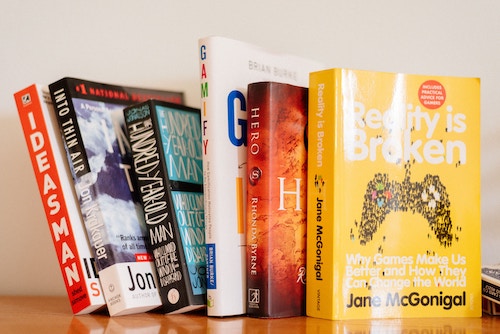 The U.S. Review of Books
The U.S. Review of Books publishes book reviews for thousands of books in a variety of different genres.
US Review of books hire book reviewers regularly and require book lovers who can help write 250-300 word reviews of books.
They post available books on their website and hires reviewers as book reviewers.
Once you have submitted the completed review of a book, you will be paid on a monthly basis for all reviews you wrote the previous month.
Read: How to make money on Pinterest – EARN UPTO $250+/day
Publishers Weekly
Publishers Weekly is a weekly news magazine focused on the book publishing business.
You can go to their careers page that feature job opening for editors, copyeditors and book reviewers.
If you are recruited as a book reviewer with them, you are paid an honorarium.
Now, I have no idea what is "honorarium" so you will have to find that out for yourself.
The good news is – they publish reviews in all sorts of genre – so you can take up fiction or non-fiction. Your choice!
Also, they look for book reviewers that are interested in writing reviews for self published books.
Send in your resume and 200 word sample review of a recently published book (traditional or self published)
Women's Review of Books
The Women's Review of Books reviews books written by and about women.
The company is based out of the Wellesley College and is in collaboration with Old City Publishing in Philadelphia, Pennsylvania.
You can send in your resume, sample of published reviews and a cover letter.
If you do not have a published review, take sometime to read a new book and write an engaging review. You can then submit this as a sample.
The average pay is 14 cents per word and you can suggest books that the company has not already reviewed.
You can find tonnes of book reading jobs with them. That means, you get a chance to read your favourite book and get paid for it.
Upwork
Upwork is a freelancing platform that connects freelancers with employers. You can offer book reviewing, audio narration, editor and other services on the platform.
Get Paid with Free Books to read books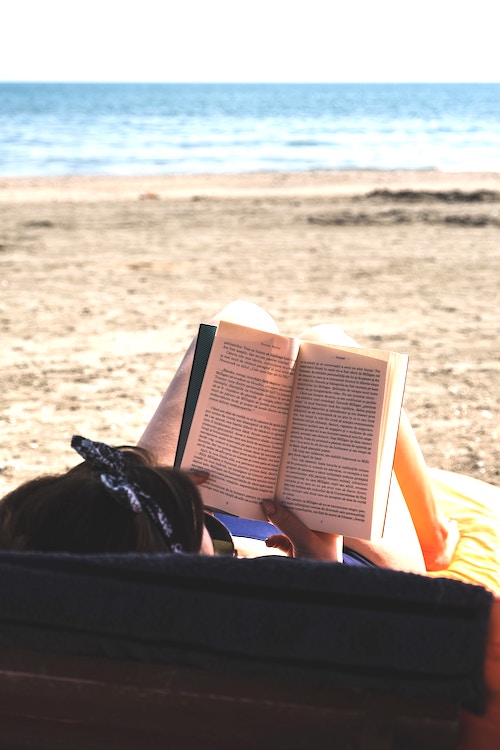 There are a few companies or sites that are always looking for book reviewers BUT they will NOT pay in actual cash.
They will, instead, give you a hard copy of the book for free and for keeps.
Bethany House
Bethany House publishes books that represent historic Christianity.
They are generally looking for reviewers who are bloggers themselves and are ready to publish Bethany House reviews on their site.
If you are working with them, you will have to mandatorily publish review
on your own site
on a commercial platform like Amazon
Well, this basically how to become a book reviewer for amazon but indirectly.
If you want to work with Bethany House, try to be the first to apply when they advertise for jobs.
Each month they send out a list of books (fiction and non fictions) that are available for review and the approved reviewers can respond to them. Whoever requests it first is most likely to get it.
So, one piece of advice – Act Fast
Book Browse
Book Browse is an online magazine for book lovers that publishes reviews.
They are always looking for reviewers who want free books in return for an honest review.
Book Look Bloggers
Book Look Bloggers pays you in free books. You should be willing to read it on time and write an honest review on your own blog.
If you do not have a blog, you can start a blog in 15 minutes.
You should be a member of Book Look Bloggers to be able to look at the list of available books for reviews. They do offer books in wide range of genre.
Chicago Book Review
The Chicago Book Review is a popular site that writes and share reviews of many of the books that are from Chicago's 125+ book publishing companies.
The company is always on the look out for hiring reviewers that can write an honest and engaging review.
If you want to write the real review and get paid in free books to do so, you can consider sending The Chicago Book review your resume and some samples of the reviews you have written
Moody Press
Moody Press Publishers pay reviewers in the form of free books but ONLY the books that their company publishes.
Moody also wants reviewers to own a blog and willing to publish the book reviews on the blog and other commercial sites like Amazon. Just like Bethany House
Once you are accepted as a reviewer, you can browse through the books that are available and select one book at a time.
They will send over the book to you for free but require that a book review is completed and published within 60 days of receipt of the book
Net Galley
Net Galley hires librarians, booksellers, educators, reviewers and bloggers to read the books on their website and write reviews.
Remember they only give away digital copies of the books in exchange for a review
New Pages
You can sign up with New Pages and send them suggestions of book you will like to review.
If they approve it, they will send the book to you within a few days of time.
You are expected to write a lively review and in easy to understand language.
Tyndale Blog Network
Tyndale Blog Network sends you free books to review if you own a blog and you are willing to publish a book review on it.
If your first one is up to the mark, they will send you more books for review.
Get Paid to Read Manuscripts
If reading is your hobby, add manuscripts to it and make money reading online.
Literary agencies receive a lot of manuscripts and hence, they are always looking for help.
You can find literary agents on this platform. You can reach out to them and see if they are willing to hire a book reviewer.
Check out their job board and you can find a handful of ways to get paid to read book every week.
FAQs on getting paid to read
Is previous experience mandatory to get paid to read books?
No, it is not. If you have good language skills and love reading books, you can start out and get paid to read books.
What should we exactly do in this job?
It depends on what you decide to take up. I have covered many ways to make money reading books or dealing with books online.
How much one can earn from reading books online for money?
Not a full time income unless you decide to become a proofreader, editor or voice actor.
What sites pay you to read books?
ACX
Audible
Voices123
Bunny Studio
Findaway Voices
Any Subject Books
Kirkus Media
Online Book Club Reviews job
The U.S. Review of Books
Publishers Weekly
Women's Review of Books
Upwork
Bethany House
Book Browse
Book Look Bloggers
Chicago Book Review
Moody Press
Net Galley
New Pages
Tyndale Blog Network
AgentQuery
PublishersMarketplace
Can you make a living reading books?
Yes and No.
You cannot make a living reading books for review but you can definitely make money reading books as a proofreader, voice artist, narrator and writer.
Get Paid To Read Books Online – Conclusion:
There you go!
These are the best jobs for book lovers.
Reading books is a great hobby and you can monetise it effectively. You can, for real, get paid to read books.
You can become –
An audiobook narrator
Book Reviewer
Editor or Copyediting
Publisher
Layout and Design
All the companies that are mentioned in the post allows you to work from home and provide you the much needed flexibility.
and, oh, you can apply to them from anywhere in the world. It does not matter if you are or are not based in one country.
Grab these jobs for book lovers and make money online reading books!
If you are looking for other work from home jobs, check out this post of 50+ best work at home jobs
Read more: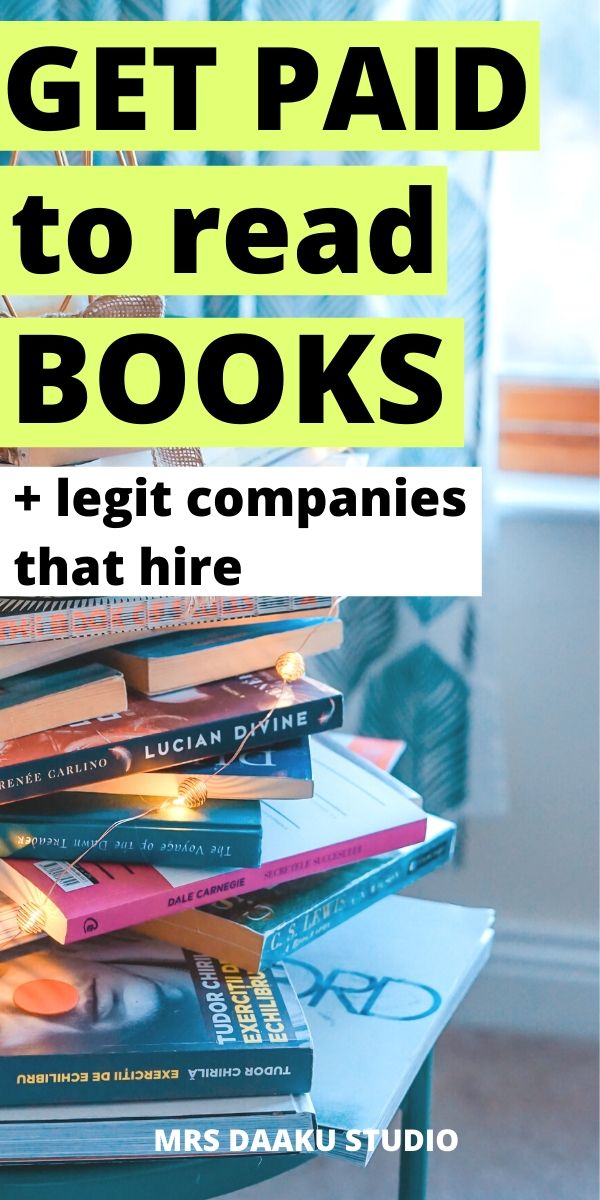 Make money reading – Get paid to read book aloud