Let's work from home!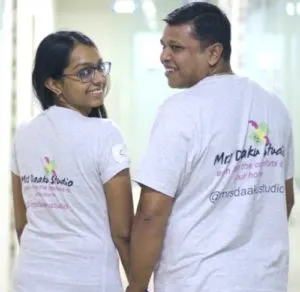 Hi, we are Daaku and Mrs. Daaku
Hello or Namaste! We're so happy that you stopped by our blog
This is a place to help YOU make money working at home.
We provide help to kickstart a profitable home based business or a side hustle from home, grow your income and be YOUR OWN BOSS!

Join our Facebook community with over 1200 members!



You can also subscribe to our new YouTube channel where we talk about working from home
We're a duo that writes, blogs and tries out new hustles for a living.
For a long time, we knew we needed to make this "work from home" work for us. It was absolutely essential because we love traveling and spending time with our family.
With a full-time job, doing what we love seemed like a distant dream. So, we quit our jobs and started focusing on building on online business.
In 6 months, we were able to make a full-time income with freelance writing (and, a few other side hustles) working only part time hours.
We started this blog with an aim to share all the knowledge we have gained along the way with you. We wanted to share tips and techniques to help you start a location independent life and do what you love the MOST – follow your passion, achieve your dreams, spending time with family, travelling or just working in your PJs.
We receive a lot of messages and emails from our readers which keeps inspiring to share solid and actionable information for your success online
There is a good news I wanted to share with you, Mrs Daaku. I made my WordPress blog, premium and the credit goes to you. – Eivine Renny, Musings of my Soul
If you follow the guidance we give on this blog, YOU can do this too. It is possible to start a work from home career or a side hustle and achieve a full-time income from it.
ITS TIME TO DITCH 9-5 & STILL HAVE A FULL-TIME INCOME!
Our writing has been seen on

Check out our freebies on working from home for you….
GROW YOUR FREELANCE WRITING INCOME

JUMPSTART YOUR FREELANCING CAREER FROM HOME

JUMPSTART YOUR BLOG NOW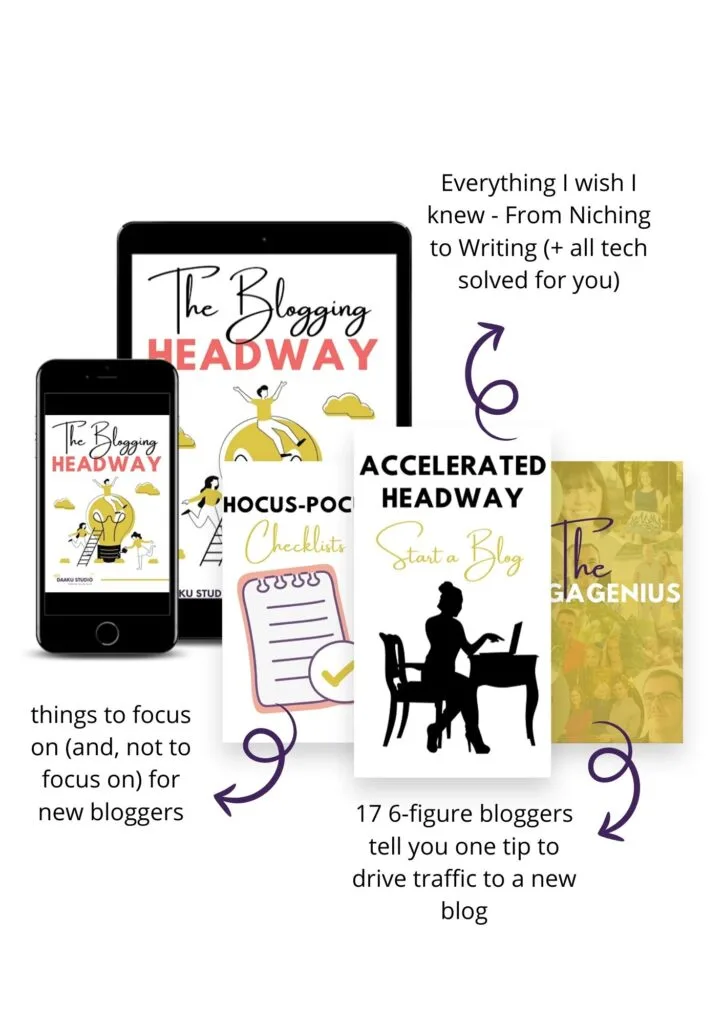 Well its a confession time. I have actually started your freelancer course today and its of great help. Could not follow your course at that time because I was really occupied. Looking forward to many such courses that help me increase my writing skills. – Sakshi Bhatnagar
We provide guidance guidance on
Freelance writing
Freelancing
Side hustles
Work at home options, like VA, proofreading, bookkeeping etc
Work at home home options for moms
How to stay productive
Finding time as a mom
Promoting your online business
Profitable blogging
FUN FACTS ABOUT US
Amit is an engineer from Bangalore University and I am a lawyer from Hidayatullah National Law University.
Daaku in Hindi means a BANDIT.
Oh, we don't do any such thing! My hubby's (Amit) is virtually known as the Daaku (because he is scary, haha!). After we married, all of our friends started to call me "Mrs. Daaku" and I loved it.
And, that is how we named our blog.
We both had a job but we couldn't keep up with the travelling, timing, waking up to go to office and missing family commitments.
Because, we always aspired to get a job where we could travel on the go, relax whenever we wanted and binge watch TV shows (with a glass of wine) as needed. Hence, this blog started!
We hope to use this blog to educate and inform others about different ways of having a location independent career
Amit aka Daaku has been featured for his work and events on

So, let's follow along and build you a profitable work at home career?
– Daaku & Mrs. Daaku