Delivery Driver Jobs Near Me
So, you are looking for delivery driver jobs?
You are at the right space! In this post, we are going to go over the best delivery driver jobs.
It will answer many of your questions about starting out as a delivery driver to other related aspects, including
What are the best delivery jobs?
How much do delivery drivers make?
How much money does Amazon delivery drivers make?
While we will list out how you can start with it, the good and the bad of each delivery drive jobs in the list.
Remember, whichever delivery driver job company you choose to work with, read their policies.
Note: Most of the delivery driver job positions are of independent contractor – which means – you will perform work or provide services to another entity but you will not be an employee (or get any benefits that an employee may get).
In short, you pay for the wear and tear on the vehicle. You pay for it.
If you get into an accident while you are on a driving job, it you will have pay for any damages.
You will also have to pay your own taxes and you can get fired without a notice.
While you may not like any of these conditions put forth by the driver delivery job companies, you should understand it before you agree to work with them.
Whatever you may decide – remember – food delivery driver jobs or Amazon delivery driver jobs are a good way to make extra money (especially during the holiday season).
You may have to spend sometime waiting to pick up an order and if you have to, you can earn money while standing there.
Click on this and this to know more ways to making money quickly
I recommend you sign up for more than one driver delivery job.
The delivery driving companies on this list have different hiring requirements. However, a few things are common
Delivery Driver Job Requirements
You should be eligible to work in the United States

Drivers need a valid driver's license and auto insurance

You need to have access to a vehicle at all times

Drivers need to have a smartphone (a newer version, so you are compatible with their technology)

You should also have the ability to lift up to 40 lbs
The companies on the list offer more than typical Pizza delivery driver jobs and have great earning potential (if you are ready to hustle a bit).
The list contains delivery driver jobs non cdl as well as ones that require cdl (commercial driving license). All you need to do is read their policy (or do a CTRL + F "CDL" or "Driving License).
Want to make money quickly? Here are a few platforms to earn up to $25 – $50 in a few minutes!
The Best Food Delivery Driver Jobs
Doordash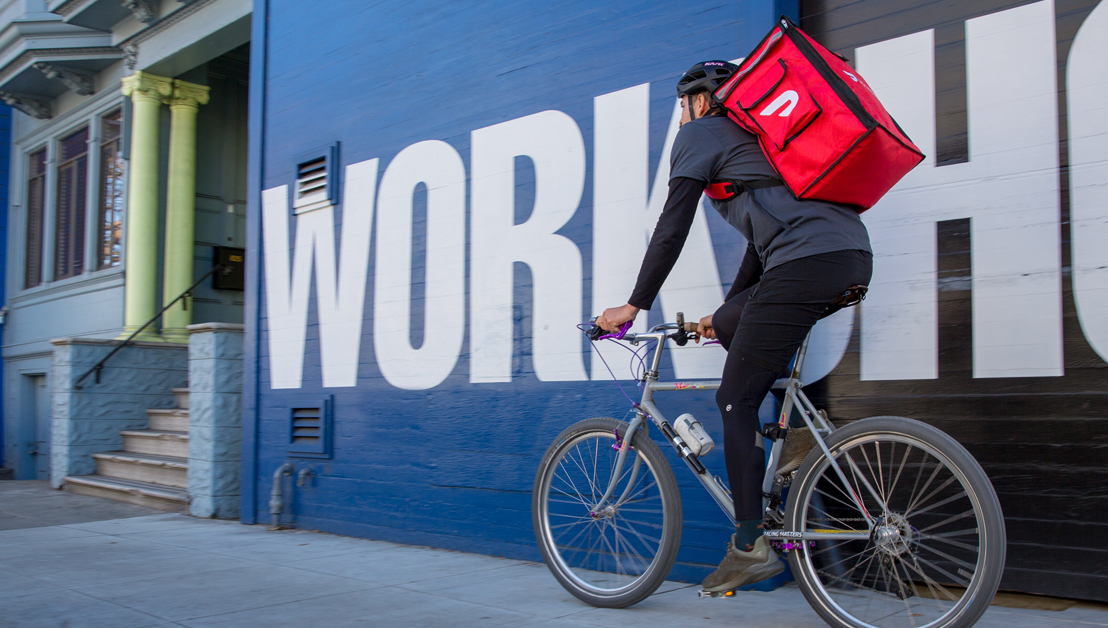 Register as a "Dasher" (delivery driver) on the Doordash website and download their app.
It is a popular part time food delivery job company
You can select your time slot as per your convenience and start delivering the food orders.
Requirements are similar to other delivery driver jobs
You must be at least 18 years old to become a "Dasher"

Have a valid license and insurance.

Owning a smartphone is a must for you to schedule your working hours and receive orders.
Earning Potential:
You can earn $8-$15 per hour through food delivery.
You also get keep all the tips you earned during those deliveries which can add on pretty quickly.
Doordash also has an amazing referral program, where you can earn up to $500 depending on the city you live in. So, you can refer your friends and family to Doordash for driver delivery jobs
You do need to know that you will be working as an independent contractor and paying for your own gas and other expenses
Postmates:

Food delivery jobs can be taken up by any and trust me, it pays better than others. People tend to tip their drivers!
Work as a Postmates Driver and get paid for delivering groceries, food, and alcohol, etc.
They are primarily a food delivery service who is available only in a few select cities in the US.
Requirements
If you want to become a Postmates driver,
you need to go for a thorough background check first

Your drivers license must be at least an year.

Also, the regular requirements of a bicycle or car along with an iPhone or Android smartphone is a must for the job.
Earning Potential:
According to Indeed, you can earn on average $24.97/hr
So, we can safely assume, that the pay ranges from $14 to $25 depending on the city you work in and the number of hours you choose.
You earn for each pick up, drop off, time spent waiting at the pick up location, per mile rate for the distance between pick up and drop off points and 100% tips.
Online Jobs That Pay Weekly (or daily!) – 48 legitimate work at home options!
Online jobs that pay through PayPal in 2020
GrubHub:
Get hired with Grubhub if you have a car, scooter or a bicycle.
They partner with more than 75000 restaurants across 1300 US cities.
The pay differs from city to city, rush hour deliveries of lunch and dinner and so on. You also get to keep the tips you earn from your deliveries.
Requirements:
To work with Grubhub you should 19 years or older and

have two years of driving experience.

Having a smartphone is a must for this delivery job.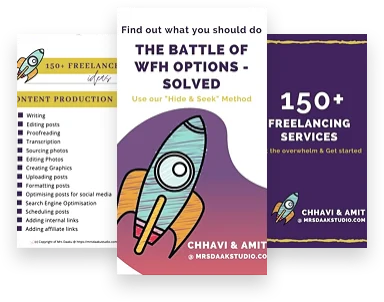 Uber Eats:
Uber Eats is a popular food delivery platform and owned by Uber
If you have a 2-door (scooter delivery) or 4-door car manufactured after 1998, then UberEats is the best place to earn.
Sometimes, depending on your location, you can become a delivery partner with a scooter or a bicycle.
Requirements:
You have 19 years or older and

Have a minimum of one year of experience as a driver to register with UberEats.
If you don't want to pick riders, you can opt for food deliveries.
Caviar:
Caviar started its operations from 2012 and is a rapidly growing food delivery service.
You can earn up to $25 an hour by delivering food orders.
You need to be 18 years or older with 2 years of driving experience to work with Caviar.
You also need a car, motorcycle or a bicycle to deliver with Caviar.
Furthermore, they also perform background checks before onboarding you on to their platform.
OrderUp:
Another restaurant food delivery company, OrderUp hires you to deliver food to their customers.
You directly register online on their website by entering your contact information.
They will contact you through phone and may take 7-14 days to confirm your job as their delivery partner.
The pay is around $20 an hour plus 100% of tips.
Grocery Delivery Jobs
Instacart
Earn money grocery shopping with Instacart.
Here you have two options to earn some extra cash.
You can work as a full-service shopper where you shop and deliver.

The other one is where you work as an in-store shopper.

The hours are flexible and in both types, you can choose your own working hours.
Requirements:
If you are being a full-service shopper,
you need to be 18 years or older and
be able to carry 30lbs-40lbs.
Earning Potential:
The pay is around $10-$25 an hour.
In-store shoppers get paid by the hour. They can work up to 29 hours in a week.
Full service shoppers are independent contractors. They earn around $10 – 25 plus 100% tips.
According to Indeed the average salary for deliveries $35,092 per year.
Shipt:
They are another platform to find grocery delivery jobs
Shipt is also a grocery shopping platform that lets you earn some extra cash.
Unlike Instacart, Shipt offers only one option of shop and deliver.
The options to work with Shipt are available only in a few select US cities.
You can apply online for the position by uploading a video clip of your abilities.
Requirements:
The basic requirement of this work is that
you need to be 18 years or older

you also need to have past experience of driving for a year before applying for the job.

You should be able to lift up to 25lbs of weight.

The other requirement includes an iPhone and a cooler bag.
Earning Potential:
The pay is around $15-$25 an hour.
Favor:
You will get to deliver food, groceries and even dry cleaning.
Have guaranteed minimum earnings and keep 100% of tips with Favor.
The average pay is around $10 to $18 an hour.
Like every other food delivery job, you need to be 18 years or older with a vehicle, and smartphone.
You also need to clear a background check before onboarding with Favor.
Saucey:
Earn some extra income by delivering alcohol, drinks and beverages with Saucey. You can earn up to $7 per delivery.
It is available at select US cities and the deliveries happen between noon and midnight.
You need to be 21 years or older to apply for work.
You also require a clean record, meaning no DUIs to work with them. As usual, the basic requirements of vehicle and smartphone is present.
Their website claims that drivers can earn over $700/week.
Pizza Delivery Jobs
There are many known pizza brands that hire their own delivery drivers.
If you can keep a close on Indeed and websites of pizza chain companies, you will have no problem in finding one.
With a Pizza delivery driver job, you can earn $8 an hour.
Package delivery jobs
Amazon Flex:
Want to become an Amazon delivery driver?
You can work as an independent contractor with Amazon and deliver their orders.
It is similar to Amazon prime but for delivery jobs.
You will need to choose any delivery blocks that range between 1 – 4 hours. Once you have chosen your delivery driver job, you can head to the delivery station near your area to pick up the parcel.
Earning Potential or Amazon Delivery Driver Pay:
Amazon Delivery Driver pay ranges from $18 to $25 an hour, but it is based on what kind of vehicle you drive.
Requirements
You need to 21 years or older to apply and also clear background checks.

Along with a valid license and automobile insurance, you also need to have a smartphone.

You need to have four door cars or vans
One of the biggest advantages of Amazon Flex is that it pays you for every hour you work instead of deliveries.

However, you also need to look out for the other costs like mileage, supplies and so on.
Deliv:
If you are not interested in delivery jobs for food or groceries, these package delivery jobs might be a better fit.
Just like Postmates, Deliv arranges for delivery of items on the same day. You would work as their courier agent delivering goods like flowers to food or groceries.
The pay ranges from $10-$22 an hour.
It also includes mileages and tips. But unlike other delivery platforms, you need to sign a contract to work with Deliv.
Also, they are available in only a few cities in the US.
You need to be 18 years or older to work with Deliv.

Have a 4-seater car manufactured after 2000

along with a valid license and auto insurance.

You also need a smartphone with a reliable data plan as that's how you will receive your delivery schedule.

You need to be strong enough to lift up to 50lbs.
Roadie:
Roadie offers on-the-way deliveries as a side hustle to earn some extra money. You could be delivering lost pieces of baggage to cupcakes.
The expected pay is $8 to $650 per gig. Roadie doesn't operate on an hourly rate.
The usual requirements of valid car driver's license, car, and auto insurance are a must to be a roadie.
However, you also need to maintain a 4-star rating if you want to get more gigs.
Roadie is a growing service that is yet to make its mark in the country.
GoShare:
If you have a truck and are well-built, well Goshare is the best platform for you to earn some cash.
You will be helping customers who require assistance in moving. The pay ranges from $33-$62 an hour plus tips.
It is available only in a few states in the US.
GoShare has two roles of Drivers and Helpers and your pay will vary according to that.
For both the roles you need to be over 18 and you should be authorized to work in the US. However, you need to pay $45-$65 for background checks from your own pocket.
FedEx Delivery Jobs
You can also check out delivery driver jobs with FedEx.
Your job will include delivering packages so you may need to lift heavy packages.
Do check for full details in the job description section.
Newspaper Delivery Jobs
A lot of people read newspapers, which makes it a great side hustle from home.
You will need to start early though – like 2 – 3 AM.
Your job will include picking up the papers, loading them onto your vehicle and delivering to the houses.
You can look for these jobs in your local newspapers, magazines etc. Another thing that you can do is run a search on delivery driver jobs near me on Google.
Final thoughts on Delivery Jobs:
These can be part time delivery jobs or full time. It all depends on you!
What I want to say is –
Delivery drive jobs are best side jobs because they require no investment. You can choose your own hours and decide to keep it only to the weekends.
I recommend you start with DoorDash and Postmates. They are not only well paying, but they are the most reliable delivery driver jobs there is.
Also, do not forget to run a simple search on Google (or any other search engine) for local delivery driver jobs near me and find more options.
There you go. These are some of the best delivery driver apps and companies to work with.
Are you considering delivery driving as a side gig? Please share your views in the comments.
How to make money online without paying anything? – Earn up to $10000
How to make $1000 fast (10+ legit ways to make money in a few days)
Highest paying apps that pay you money in 2020 (Start TODAY)
Resources that can help you with land work from home jobs
How to find and pitch clients your freelance services– You can find my strategies to find high-paying freelance writing clients.
Become a work at home mom– A FREE training session that comes along with a workbook and guides you through the entire freelancing journey.
FlexJobs You can find 100% legitimate work from home jobs and freelancing gigs on this platform