Make Money Selling Candles Online
Do you want to make money selling candles from home?
Do you already have candles for sales but have no business plan?
If you're the artsy craftsy kind, love making homemade candles and want to sell candles, it is a profitable business waiting to happen for you.
According to Candles Orgnisation, 80 percent of U.S. consumers scent their homes and the demand for candles is on the high for Europe, Asia and rest of the world.
… which means, selling candles is a lucrative side hustle. Don't forget your audience is almost the entire population on planet Earth.
In this post, we will give you an overview on how to start your candle selling business and ways to sell homemade candles online. After this post, you will get a lot of clarity into making money selling homemade candles from home.
Note – This post may contain affiliate links and sponsored listings. Please read disclosure policy.
Want to make money quickly? Here are a few platforms to earn up to $25 – $50 in a few minutes!
How to start selling candles from home?
Research trends in the candle market
If you want to sell candles from home, it is important that you research the trends in the candle industry and make an informed decision on how to get started with candle making business.
…But, why to worry? I've carefully picked out a few statistics that can help you get started.
The first thing you want to know about selling candles from home is, of course, the types of candles there are.
What are your choices in terms of a product line? What candles are you going to make and sell?
Picking the right kind of candle for sales will make selling candles from home so much more fun and easy.
Kinds of candles for sales:
There are multiple kinds of candles for sales and they are bifurcated into two groups – by products and by wax used.
Candles By Product Types:
Container Candle – These candles come in a non inflammable container with a wick and are easy to use. People often start with container candles.

Notes: Container and jar candles are amongst the popular in the US right now.


Pillar Candles – They are thick and stand on its own without a container or holder. These are very popular in parties and get togethers and are mostly made of paraffin wax.


Votive Candles – These are small candles made of beeswax and mostly used in churches. They are one of the highest selling candles and burn slowly. (highest – slow burning capacity)


Taper Candles – are tall candles which need a holder. These are popularly used on large dining tables with huge holders


Others – A few other types of candles for sales are filled, tealight, gel, speciality and liquid.
Candles by wax types:
Soy Wax has recently gained a lot of popularity because it has a high melting point (that is means it burns really slow) and is made of soybean ( which means reduced carbon footprint)


Paraffin holds largest market share because it molds easilys and has low costs. However, they are not used in luxury candles for sales because it creates a lot of soot.


Palm Wax


Beeswax makes for natural honey-like fragrance and non toxic candles and emit bright light when burned
Top Geography by demand for candles:
North America
Europe
Asia Pacific
Rest of the world
Top fragrances and scents for candles
If you want to make money selling candles from home, you should sell scented candles. There are tonnes of fragrances for candles. In my research, you can divide them into two kinds
According to this, more than 10,000 different candle scents are available to U.S. consumers.
Candles fragrances and scents for different moods
Sensual includes rose, vanilla, ylang ylang etc.


Relaxing fraganances are used in spas, bathrooms, hotels etc. The signature fragrances are lavender, sandalwood, etc.


ROmantic fragrances are used for date nights, restaurants, or as gifts. Some fragrances would be rose, lilac, violet.


Fresh fragrances are used for bedrooms, wardrobes etc and popular ones include cotton, fig, juniper etc


Festive is for gifts, Christmas, etc and scents would include Cinamon, ginger, clove, and cardamom
Candles fragnances and scents by seasons
Year Rounds – Amber Noir, Black Sea, White Tea
Classics – Laveder, Cinnamon, Cotton, Vanilla, Rose
Fall – Apple, Pumpkin spice
Winters – Peppermint, Clove, Ginger
Spring/Summers – Jasmine, Orange, Orchid
You can find more candle fragrances for sale here.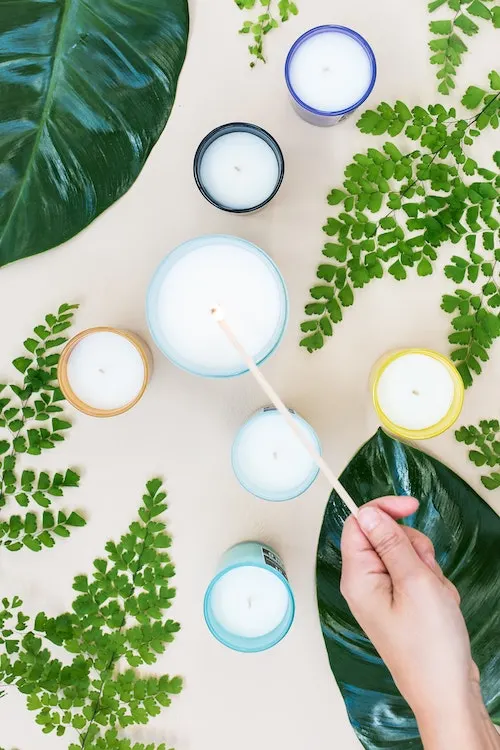 Who buys candles?
Do you know that candle purchases view candles as the most appropriate gifts for
holidays (76%)
as a housewarming gift (74%)
a hostess/dinner party gift (66%),
a thank you (61%) and
as adult birthday gifts (58%).
… which means everyone buys candles either for their own use or gifting purposes.
Your two basic segments would be
Affordable market
Luxury segment
What are the best distribution channel for candles on sale?
According to Globe News Wire, the market is segmented into
Convenience Stores,
Hypermarkets & Supermarkets and
Online
These are some of the statistics you should know before you start selling candles from home and make money.
Who do you want to sell candles to? – Define target audience
Before you start selling candles from home or go any further, decide who is your target audience.
Your choice of candles for sales, marketing strategy, operations etc will all depend on what segment you choose to cater.
Your options are
Luxury Segments –
Cost of manufacturing are higher priced candles but manufacturing these also take more money.
Price: These are higher priced candles for sales
Packaging costs are higher because thighs have to be aesthetic
Distribution channel with be boutique candle shops, high end stores vs. Amazon, Etsy etc.
Affordable segment
Cost of manufacturing is much lower
The prices are affordable
Packaging costs can be kept at a minimum
Distribution channel would be grocery stores, supermarkets, Amazon, farmers market etc.
Pick what candle line can work best for them
You need to understand what kind of candles works best with the segment you have picked up.
Luxury candles is a lot about perfect craftsmanship, aesthetic packaging and looks, perfected scents and fragrances, creative looks and so much more.
Check out some of the top luxury candles for sales here.
On the other hand, affordable candles serves the general population and makes it available to people at large. YOu have to cut down costs at different areas like wax, packaging cost, delivery mode etc.
You can check out the best cheap and affordable candles in the market here.
Your decision will depend on a lot of factors like
Budget
Craftsmanship as a candle-maker
Creativity
Time available for you
Soy candles have a high demand in the candle market and also sell at a higher price than regular candles (but they are also expensive to manufacture). These candles are made from wax extracted from soybeans which makes is natural. These candles burn longer and produce significantly less soot.

Paraffin candles are inexpensive to produce, and they can give off strong scents. They are a good option if you want to sell affordable candles. However, they have significantly less burning time and produce more soot.

Decorative candles focus more on the appearance of the candles. Check out Amazon to find which type of decorative candles are the most in-demand.

Aromatherapy candles – They can be made from different kinds of wax and contain essential oils that offer healing benefits. Some of the most popular aromatherapy candles include lavender, eucalyptus, and chamomile.
Decide on an initial product line
Once you have decided your target audience, it is time to pick up the candles you will sell from home.
Make decisions on –
Which type of candle will you sell?
What scents and fragrances are you going to use?
Pro tip: Decide on a launch date before hand so you know what seasonal scents and fragrances you can use. For example, if you decide to launch in the last quarter, your product line and launch should have a festive theme with attractive holiday offers.
Work the initial cost for your business and budget
When we start out our business from home, we always have a number in mind i.e. the amount of money you are ready to spend on starting the business.
Work on that number and create a tentative budget.
As per Starter Story,
The estimated minimum starting cost = $7,262
The estimated maximum starting cost = $83,180
Source materials and candle making equipment
Once you have decided these things, go ahead and research on ways to source materials.
Online – Considering the pandemic, you can look at places like eBay to source the raw material and candle material supplies. Your local area or country may have many more like Alibaba, Indiamart, AliExpress etc.

Check them out, get on calls with suppliers, obtain quotes and make orders from 2-3 suppliers.

This will take some time to perfect and find the best supplier to go into business with. You have to consider
Quality
Timeliness
Can they scale once you decide to expand
Competitive Pricing
Offline – If you can, go out to the wholesale market and find out your options.
List of basic materials for candle making

1. Wax
2. Fragrances and Scents
3. Containers and candle molds
4. Wicks
5. Thermometer
6. Double Boiler to melt wax
7. Scale for accurate measurement
8. Wood or silicon spoon to stir
9. Chopsticks or straws to hold wicks in place
10. Scissors
11. Spray bottle of isopropyl alcohol and paper towels
12. Candle Dye
13. Candle sealant

Approx the cost of procuring the raw materials is about $100.

Decide on packaging
Depending on your target audience, your packaging could be basic or fancy.
You should decide packaging your candles on three factors
Cost
Protection
Presentation
A few things to remember
Cushion your candles if you're shipping them. You can use bubble wraps and hard boxes
Choose boxes – They could be plain or fancy as stated.
Temperatures can change candle structure. Heat can melt it and cold can break it. You should consider using frozen gel packs while shipping.
Do you want to use sustainable materials only?
Outline your processes and draw a business plan
By this time, you will have a lot of clarity into your candle business. It is time to set up your processes like
How will you procure the labels?
What are the delivery methods to be used?
Where will you be setting up candle making workshop?
How will you be managing inventory?
Are you going to sell internationally? If so, how?
Which business bank account will you use?
Understand the various business costs associated
It is important to understand your business costs. Some of them would be:
Delivery
Packaging
Refunds and Returns
Broken/Damaged
Waste
Once you understand all the cost, see if it it fits your budget and then go to the next step.
Price your candles for sales
If you are catering to luxury segment, your candles can be priced $40 and up but if its the affordable segment, the price could be anywhere from $10 and up
According to this, the retail price of a candle generally ranges from approximately $1.99 for a votive to $35 for a large pillar or jar candle. Impactfully scented candles in exceptionally beautiful containers and elaborate boxes can be $200 or more.
So do you research, calculate your costs and price your candles accordingly.
A few tips to consider
You should not under price or over price your candles
Understand your customer and income levels
Actual cost of of running this candle business
Creating revenue goals
Evaluate your competition and prices
Find your USP for candle making business
It is important to tell a story with your brand so develop a specific USP
Tell what you do and what makes you different
Keep it short, sweet and simple
How to Make Candles at home to Sell in 2022 – Master the art
You will need to master the arto of making the candles you want to sell.
This is how to make candles at home to sell:
Measure and prepare wax – Wax is usually available in pellet form. However, if you have bought a wax block, you first need to chop it into smaller pieces.

You then need to measure the wax so that it fits into the container. So, if you are using a 16 oz container to make candles, you need only 14 oz. of wax. This will ensure that the wax doesn't overflow.


Fix the wick to the mold – Candle wicks come with a little tab attached to one end. Peel off the sticker attached to this tab and stick the tab to the bottom of the container.

If there is no sticker, use a drop of superglue to attach the tab to the container. Tie the other end of the wick around a pencil and place it on the mold to ensure the wick stays in the center.


Melt the wax – Do not melt the wax directly on the flame. Use a double boiler to melt the wax.

If you are using paraffin wax, heat it to 185 o F before you add any fragrance.If you are using soy wax, you may need to heat it to a slightly different temperature.

Check the instructions on the wax to know the temperature for melting it.


Add fragrances – Once the wax has melted, you can add fragrance oils to it. Different waxes need different amounts of fragrance oils.

Follow the instructions that come with the wax or the fragrance oil. Make a note of how much fragrance you put in the wax for future reference. Stir for 30 seconds until completely dissolved.


Add dye – If you plan to give a unique color to your candles, this is the time to add dye to your melted wax. Mix it in till it is completely dissolved.


Pour the wax – After adding fragrance and dye to the candle, let it cool down for some time. Once the wax temperature has dropped to around 130 o F, pour the wax into the mold.

Try to pour in the center of the container. Save a little bit of wax in the pot. Sometimes your candle can get a sinkhole in the center when it cools down. Use the saved wax to fill that hole.


Adjust the wick – Adjust the wick if it has moved from the center. The candle will not burn properly if the wick is not in the center.


Let it cool – Let your candle cool for a few hours. If there are any deformities on the top, reheat the leftover wax and top up the candle for a perfect finish.


Trim the wick – Trim the wick so that only ¼ inch is above the wax.


Take it out of the mold – Now you can take your candle out of its mold. This is much easier if you are using a silicone mold. There is no need for this step if you are making jar candles.

The basic process of making homemade candle is

1. Measure the wax
2. Melt the wax using the double boiler
3. Add fragrance and oils
4. Attach the wick to the container
5. Pour hot wax
6. Secure the wick
7. Pour more wick
8. Cut the wick
9. Take it out of the mold
This is all about the process of candle making from home.
Name your candle company and product lines.
For example, your company name could be Just for You Candles and your festive candle line could be called Santa's Home Candles.
You can skip the name of the product line if you want.
Some tips to name your candle company:
Avoid difficult names to spell and pronounce
Search to ensure noone has already taken that name
Try to pick a neutral name that does not limit your growth
Register your candle making business
Once you have decided to make money selling candles, register your business. You could be
Sole Propertorship
Limited Company
LLC
LLP
S Corp
C Corp
Comply with legal requirements
You will need to comply business various legal requirements
Licenses to sell, manufacture, safety etc.
Business Insurance
Taxation
You can find more info here.
You can listen to this video on how she started a successful candle making business
MARKETING PLAN FOR YOUR HOMEMADE CANDLE BUSINESS
Decide on the distribution channels
Now it is time to decide what distribution channels you will use for marketing your candles and sell candles.
Selling Candles on Social Media
Consider using social media, especially visual platform, to sell candles from home and make money.
Selling Candles on Instagram
You can use
Paid advertising on Instagram to reach your target client. Don't just run post ads, do more of story ads which are trending now


Make use of organic reach with posts, stories and reels. Connect with your target audience by showing product line, behind the business, manufacturing process, how your source locally etc.

Do make use of interesting descriptions. Tell a story to make a genuine connection.

Increase product visibility by using trending hashtags in the candle business.


Connect with influencers who reach your target audience. If you sell luxury candles, get in touch with high end fashion influencers, home decor or lifestyle influencers.
Selling Candles on Facebook
The best thing that works on Facebook are static and video ads.
Selling candles on Pinterest
Pinterest has billions of users each month with 80% of them women who make buying decisions.
This is a goldmine for selling candles from home.
Create product pins and optimise using keywords

Run conversion ads to boost your sales and traffic to your shop
Selling candles on marketplaces
Depending on your segment, start selling candles on marketplaces. They are easiest to start with and sell candles online.
I haven't mentioned craigslist on the list because candles aren't really something that might sell on the platform, but you can look into things that sell on craigslist.
Selling Candles on Etsy
Etsy is a great platform to sell handmade items, even candles. They have listing fee of $0.20 per listing, learn more about Etsy here.
You should learn how to design your store, list your products and optimise your descriptions to make your visible on the search.
Read how to drive traffic from Pinterest on Etsy
A few accounts you can check are
You should also consider paid advertising on the platform.
Selling Candles on Amazon
Amazon is a great way to start selling candles and make money selling candles almost immediately.
A few tips
Consider investing in paid Ads
Participate in deal of the day
Ask your friend, family and colleagues to rate your product and comment on it
Encourage your buyers to post a review. Send them a personalised note saying they get 10% on next purchase if they post a review and email a screenshot to you
Write detailed descriptions to cover maximum keywords
Use only and only high definition product photos
Learn how to start your own Amazon FBA business here for free
Sell candles on art marketplaces
How to Sell Candles Online on your own website
Once you have established your product line and start making profits, you can start your own website to sell candles from home
If you go this route, you will need to
Other ways to sell candles from home
Let's talk a few more ways to sell candles from home.
Sell candles to local market
Try to find your local options.
Can you reach out to shops nearby?
Can you reach out to other home based businesses?
Can you collaborate with other candle businesses around you?
Find out how to sell items locally.
Sell candles at the farmers market
Farmers market is a great way to show your product and create a buzz in the area. They attract thousands of people and if you do your stall right, you can make sales and create your name.
Here are a few tips
If you can, visit the market beforehand and know how it works
Display your best looking candles
Light candles of same scents so it smells relaxing around your stall
Spend time perfection your presentation
Be friendly
Take a few tarts and freshly baked bread with you to sell. After all, it is a farmers market.
Sell candles at a Crafts fair
Crafts fair are another great way to sell candles and make money. A few tips:
Get shoppers to remember you with colors, design, organisation etc
Work on your display
Showcase a brand.
Follow a color scheme.
Dress professionally or quirkily depending on your brand
Sell candles at departmental stores
You can get in touch with department stores, grocery stores and home decor stores to sell.
There are three ways you can do this
Direct email
Having an in house meeting at the headquarters
Take and show your products at the department store
Whichever way you go, be ready to pitch your candles. Customise your presentation according to the store. A few tips
Tell a story
Tell why they should sell your product and why people would buy it
Rehearse
Be confident
test everything
Collaborate with party planners, wedding planners and hotels to sell candles
This is another great way to sell your candles.
Reach out to party planners, wedding planners and hotels nearby to sell your candles. These guys arrange special occasions all the time and candles are widely used in romantic parties, weddings, and many other events.
If you can fulfil their requirement and provide quality products, you will get regular business.
Direct sales candle company to sell candles from home with:
Wondering how to sell candles from home? Join a direct sales company!
So, if you want to start selling candles and make money from home but have no skills, direct sales candle company could you the right thing for you
Sell candles with Jewelry Candles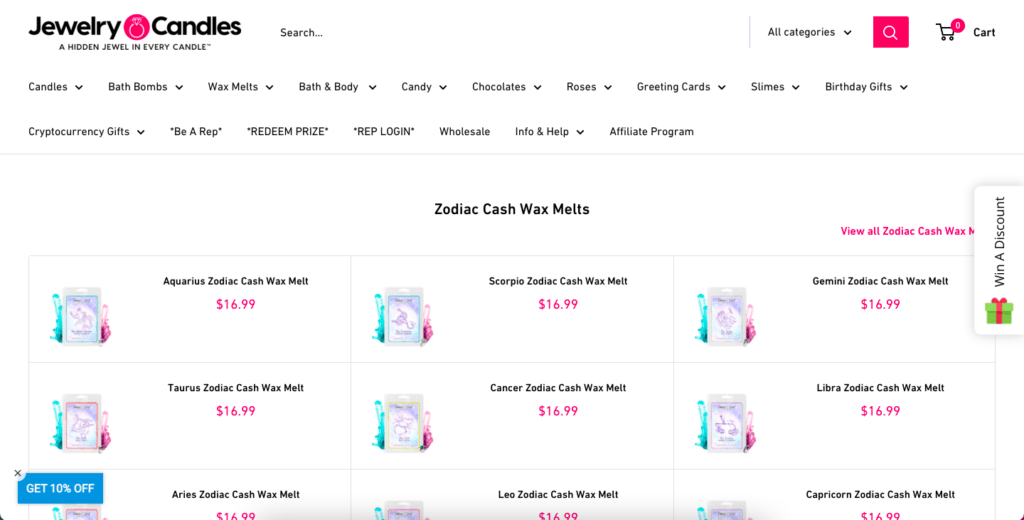 They not only sell candles online, but they have bath bombs, chocolates, roses and so many more products.
Click here to join as consultant and earn 20% commission on each sale you make.
There. is recurring fee and you'll need to buy a kit.
Sell candles with Mia Bella Candles or Scent Sation
You can find them here.
Mia Bella or Scent Sation is one of the most popular candle companies.
You can join there autoship program but you need to main $39.95 USD autoship volume to remain active.
Being a member allows you to purchase candles and other products at wholesale prices.
These are Mia Bella starter kit for your candle making business and make money selling candles from home

Sell candles with PartyLite
PartyLite is another direct sales company for candles that you can use.
You can also become their affiliate program and make money in commissions.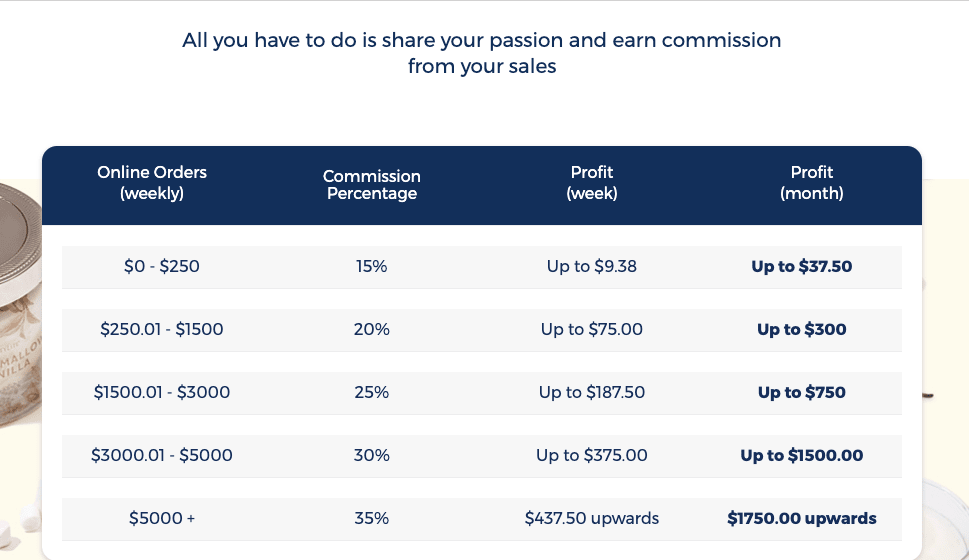 Sell candles with Pink Zebra
Pink Zebra is a popular candle company you can be a part of. You can find the details here.
They have two starters kit $199 and $129 each.
Sell candles with Scentsy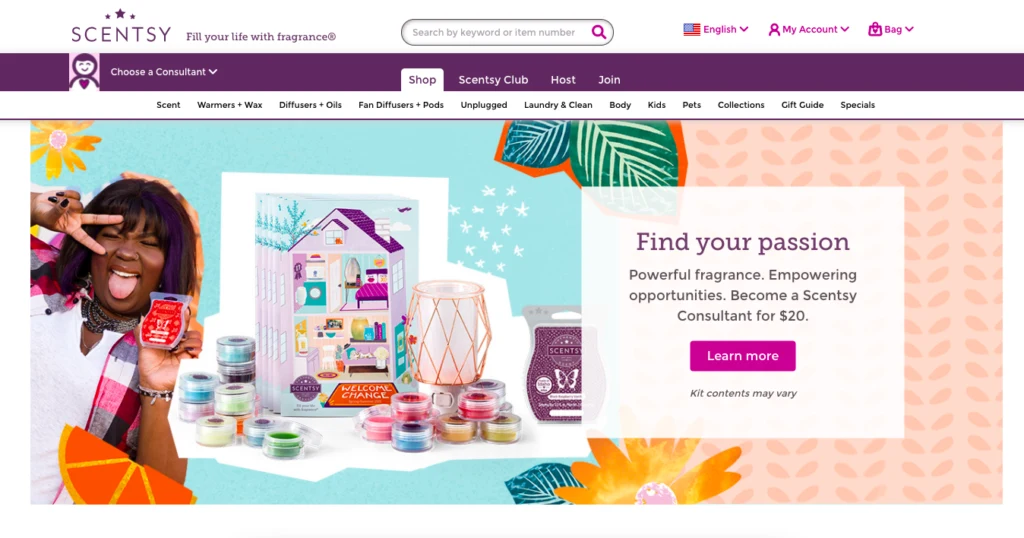 Scentsy is one of the best candle company out there. You can find the starter kits here
All of your questions are answered here.
Sell candles with these direct candle company
Draw a business plan for your candle business
Finalise all the things we talked about and draw a detailed business plan.
How to Start a Candle Making Business and start selling Candles from Home – FAQs
How much can i make money selling candles
Average profit margin on candles is about 25-30%
Luxury candles can have a profit margin of above 50% and are sold as much as $200 per piece.
If you sell candles at $20 each (which is the minimum) and assume a $5 cost, then $15 is your profit. If you sell 100 candles a month, you make $1500.
Do you know the majority of U.S. consumers use their candles within a week of purchase? That means, selling 100 candles cannot be really tough.
Tips on How to Make Candles at Home to Sell
Build a story around your brand. It helps connect closely with the audience
Go local. Show how you source locally. People love that!
Write appealing descriptions which convinces audience to buy
How Much Does it Cost to Make Candles to Sell?
Most of the items to manufacture these candles will cost less than $30 to get started.
Final Thoughts on How to Make Candles at Home to Sell
This is all about how to start a candle business.
Candle sales have grown by 10% to 15% per year in the last decade. With increasing interest in aromatherapy, the demand for candles also continues to grow.
You can also take advantage of this trend and establish a successful candle-selling business online.
We hope our tips and suggestion to make and sell you candles online will help you establish a successful candle business.
If you are the artsy kinds, you can check out our list of creative side hustles and art side hustles.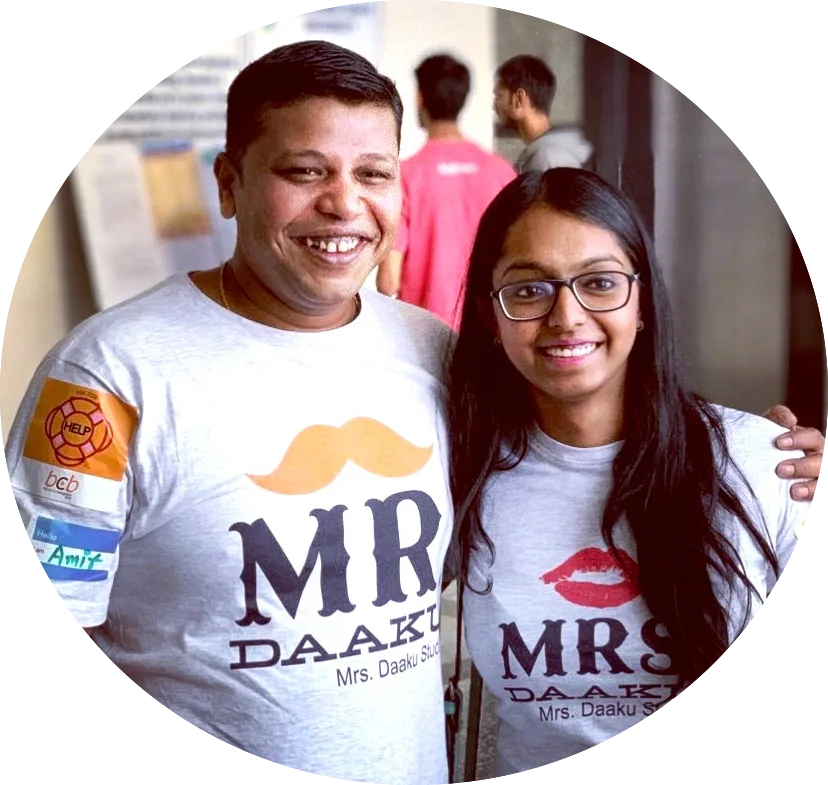 Hi buttercup, thank you for stopping by. We're Chhavi & Amit.
We're a couple who quit our high paying jobs as a lawyer and an engineer to start hustling online. Now we're full time bloggers and YouTubers. We have been featured on Wealth of Geeks, Hello Sensible, Savoteur, Play Louder, A Dime Saved, Forbes, Business Insider, Readers Digest, CEO Blog Nation, Starter Story, Yahoo! Finance, MSN, BankRate and so much more.

MSN Bylined Writer
Selling candles from home with candle making business