We all have read about various work from home options and come across freelance writing, BUT what is freelance writing?
In this post, we will discuss exactly that – What is freelance writing and how does it work for beginners with no experience. By the end of the post, you will know exactly how to proceed and start a profitable writing career. Whatever you don't find an answer to, can be found by writing directly to me at [email protected]
When I started out almost 1.5 years back, I had absolutely no clue. I searched what is freelance writing and how to go about it all over the internet – almost ALL day long.
Along the way, I have made many mistakes BUT you don't have to. You learn from mine because I am sharing everything from my journey on this blog. No crap, only actionable content that will help YOU build a full-time income and reach your first $1000 quickly
Note: If you are struggling to find and land freelance writing clients, you should check this out.
Note – This post may contain affiliate links to products I trust. This means if you make a purchase using the links I may receive a small commission at no extra cost to you. Thank you for the support!
If you already know what is freelance writing, I highly recommend you to read these resource:
What I did to earn $900 as a freelance writer and a non-native English speaker?
7 simple ways to increase productivity as a freelancer
3 simple ways to create a killer freelance writing portfolio
How to write a pitch that converts into a high-paying freelance writing job?
6 FREE tools for freelance writers
3 freelance writing job boards to land your first gig quickly
What to do when freelance writing clients ask for a FREE sample?
10 ways to land freelance writing clients as a beginner
How I got "$250 for ONE blog post" client as a new freelance writer in India?
So, let's begin –
#1 What is freelance writing and what does it mean to be a freelance writer?
A freelance writer for hire is an independent business owner who works with multiple clients at a given point.
They help businesses and brands create different types of content. For example, blogs, website copy, ebooks, white paper, media releases, newspaper and magazine articles etc. It could be any of these or more (but related to creating content).
This also answers what are freelance writing jobs.
Freelance writing requires no college degree or formal education. If you can string words together and hold your audience's interest, this could be your thing.
Just one piece of advice which I cannot emphasize enough –
Consider freelance writing as a business. You are a proud owner and not a DESPERATE job seeker.
Note: If you are struggling to find and land freelance writing clients, you should check this out.
#2 What services can you offer as a freelance writer for hire? What are freelance writing jobs?
There are a variety of services you can offer as a freelance writer for hire and there are just as many freelance writing jobs.
To name a few –
Blogging

Ebook

Whitepapers

Case Studies

Web copy

Articles

Book writing

Conducting interviews

Editing

Ghostwriting

Product description

Developing content strategy

Developing content marketing plans

Managing their content management systems (like, WordPress)
Some freelancers also include social media management services along.
Think about your skills and interest. Keep adding it to your services and start charging for them.
When I started out, I decided to go with any of these that came my way. Not because of desperation, but I wanted to explore what interests me. Once I realized that, I stuck to it – blogging!
Remember, if your clients can be hands-free after allotting you work, you WILL almost always be paid HIGH.
#3 What is a freelance writing niche and how do I select one?
If you have read what is freelance writing before, you know a lot of writers recommend having a niche.
So, what is a niche?
Niche is that space you want to write for. It can be anything under the sun – technology, SaaS, marketing, lifestyle, B2C, whitepapers, email marketing etc. You see, how differently these niches could be?
So, the million dollar question – do you need a freelance writing niche? The answer is – you are looking at it the WRONG way.
See, I take on work from other industries (if it interests me) but I market myself as a tech/marketing writer because that's what I love to write about. So, my niche is tech and marketing BUT I do take other work.
Your niche helps you market and target accurately. It will help you land high paying clients that are looking for expertise!
Your niche need not ALWAYS be what you have read in college. It doesn't matter WHAT you did in college unless you want to take up academic writing.
Jot down all your interests and experience, rank them on the basis of profitability. For that, research online on the client base you can have in that niche.
All that said –
It is not necessary to have a niche, but it has its own set of advantages in the beginning.
You are clear on who to target when you are networking or cold emailing.

Your research time is reduced CONSIDERABLY because you don't have to learn basics.

You have RELEVANT samples.
You can get my FREE GUIDE to selecting a profitable niche by clicking on the image below. It will also clarify any further questions you have on this section
#4 How do I charge as a writer?
You can charge by word, hour or project. If you are starting out as a freelance writer with no experience, charge per word.
But, slowly and steadily move towards per project. Keep per hour charges for projects you cannot estimate the time and efforts for.
A few freelance writing niches pay extremely well. For example, if you want to become a medical writer, it can pay you $1-5 per word for high quality and well-researched articles.
#5 What you need to be a freelance writer?
Laptop, internet and a services website. That's all it takes to be a freelance writer.
Wondering why I include a services website?
Because, in this digital world, you need an online presence. It also helps in establishing your authority as a business (not a desperate job seeker).
In simple terms, your website will be telling the clients – you know what you are doing and you know your shit! 😉
You can start a blog with as little as $3.95 a month or Rs. 276 a month (if you are in India, you can also opt for Hostgator for Rs. 350 a month) or go with the free options. However, I do not recommend using free options.
You can use this step by step tutorial to get your WordPress blog up and running
This is a step by step guide of creating an SEO friendly website that attracts relevant readers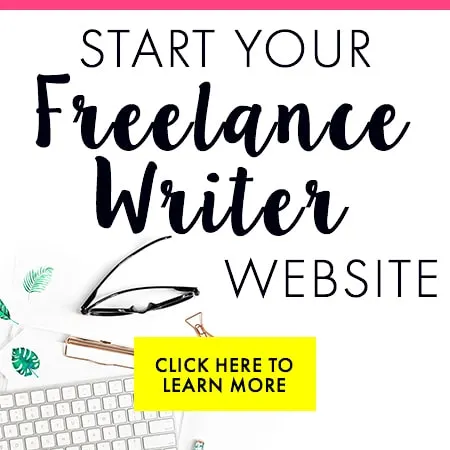 #6 What is a freelance writer salary or how much can you actually earn by this?
Your earning potential is endless.
There are many who earn much more than $5000 a month
If you are into copywriting and can show direct conversions, you can charge $1000+ for a single assignment.
#7 What is freelance writing portfolio and how to create it if you have no experience?
When you approach clients, they WILL always ask for samples that are relevant to what they want you to do for them. Logical, right?
If your client is in tech business, they want to see something you have written on AI, website development, or any other tech aspect. They cannot judge your potential if you share a travel related article.
In one sentence, you need samples in the niche you want to get paid for. If you haven't picked up a niche or wondering if a niche is necessary, read the PDF I have linked to above.
For creating a portfolio from scratch –
Choose a topic which is trending right now and write a sample article on it. Select any self -publishing platform, like, LinkedIn publisher or Medium

Guest posting on websites in your niche

Asking your present clients or friends if they would like free content (and build up a quick portfolio)
This detailed guide on creating a killer freelance writing portfolio can take you through the steps in detail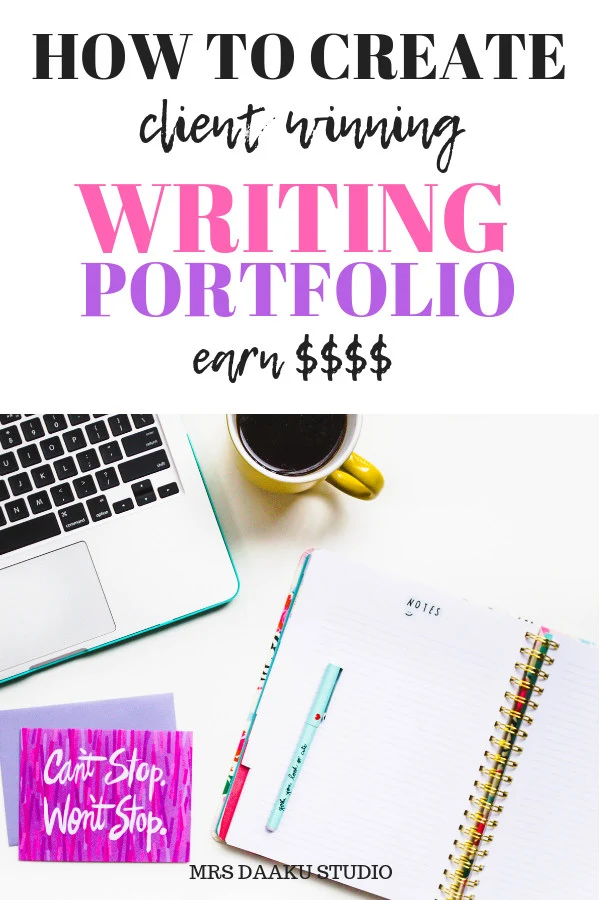 #8 How to showcase this portfolio?
This may come across as a stupid question, but it is important. Having a services website makes showcasing your portfolio easier and professional.
If you do not understand technical stuff, this can help you in building a freelance writer's website in a weekend. It is a great resource for writers who are struggling to make sense of WordPress, hosting, domain, etc and I highly recommend it. It contains 26 detailed step by step videos for setting up your writer's website.
#9 How to look for clients?
Cold emailing or Pitching: In this method, you make a list of businesses you want to work for and the contact of the relevant person (for example, digital marketing managers or content leads). You email them directly introducing yourself and how you can help. Keep it simple and about them (not about you but how you can help them instead). This guide can help you.
Job boards for freelance writing gigs: There are many boards for freelance writing gigs but these 3 are my favorite.
Networking and Social Media: Look which one works for your client and be active on that front. LinkedIn works almost for every niche.
Note: If you are struggling to find and land freelance writing clients, you should check this out.
#10 How to get paid?
Paypal is one of the safest ways to get payments. However, ensure you are aware of their conversion rates as well as charges they deduct as Paypal fee.
If you are in the US, stripe works well as well.
Bank transfer and PayTM is a good option if you are in India
#11 What tools do you recommend?
These are the tools I highly recommend using as a freelance writer.
Along with these, consider joining these 13 Facebook groups for all the motivation as well as clients
#12 Are there any course I recommend?
Yes, I personally recommend 3 resources. You DO NOT need to invest in all three because they independently cover everything you need to know
If you are still unsure about being a freelance writer, you can take my FREE course by clicking on image below or HERE
Wirteto1K by Elna Cain: The best part about Elna Cain's course is that she holds your hand through the process and helps you in every possible way. From what is freelance writing to the things you need to do after you score a client, she touches upon everything. She understands the problems as a stay at home mom with kids and helps you with that as well. Her course is also decently priced for the tonnes (and tonnes) of value it provides.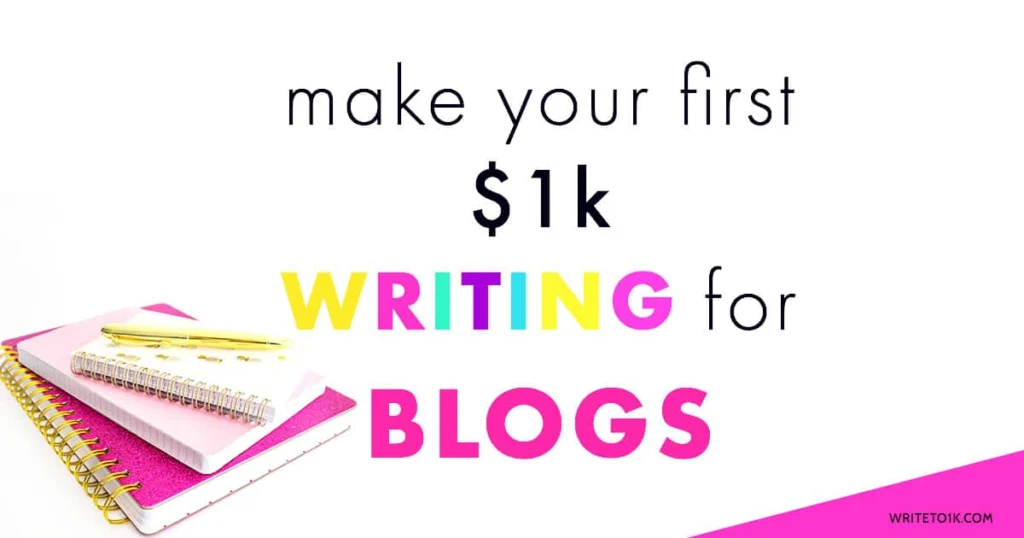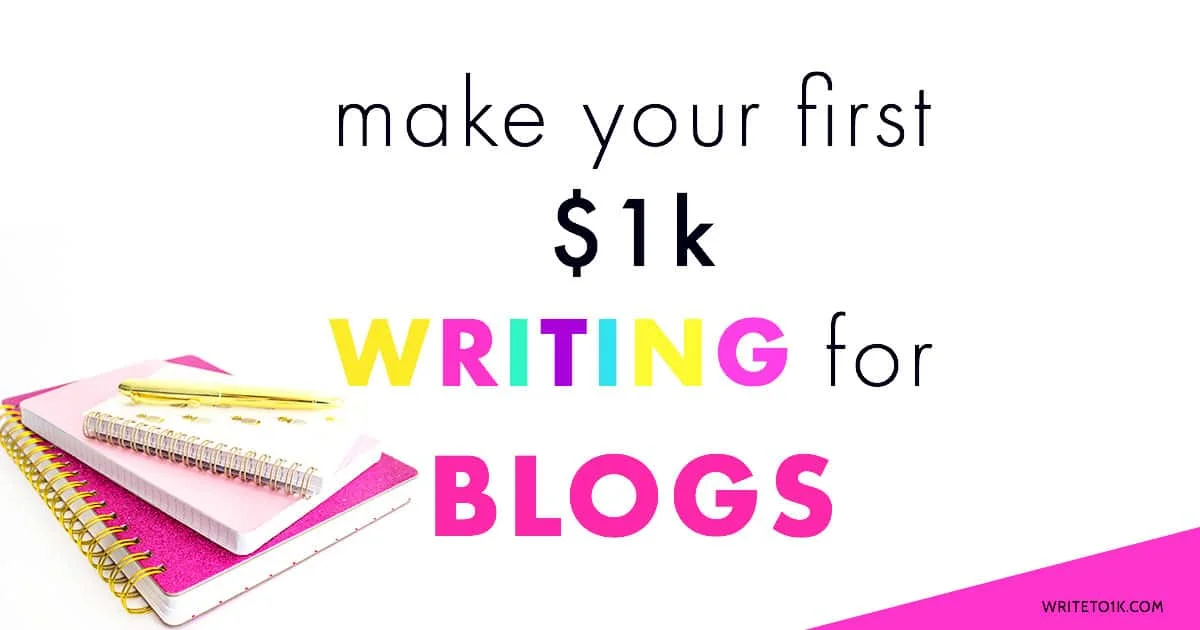 30 days to freelance writing by Gina Horkey: If you know the work from home domain, you have heard about Gina Horkey. I will let this post by her on what is freelance writing do the talking. You can access her course here.
Writers Den by Carol Tice – This is not a course, but a Facebook group where you have access to everything (including Carol). The value she provides inside of Den is more than any course can ever provide at that price.
There you go.
With this post, you know exactly what is freelance writing and how to launch a profitable writing career. So, go get started and don't forget to let me know if you found this useful
Pin it for later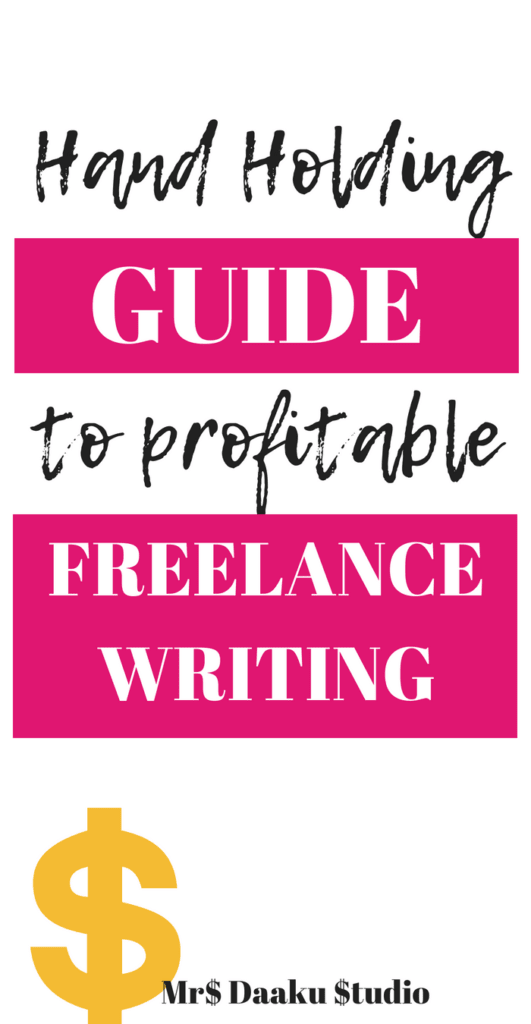 Actionable tips
Check out "Start a blog with ease" and get started with your mom blog
Join my Facebook community and post your questions, wins and get the support
#1 blogging course recommendation
If you just starting out and want to do everything right in the first go Ready Set Blog for traffic IS IT.
Do you want to hear from a mommy directly on how she manages 3 money making blogs?
Do you want to start a successful blog without going crazy as a mom?
Do you already have a mom blog but aren't sure how to do drive traffic and make money?
If so, Ready Set Blog for Traffic is it. This course builds up a strong foundation for your blog and tells you exactly how to get thousands of views quickly
Brooke Allen (one of her students who I chatted with) has to say this –
I LOVE it. It helped me out a ton. I'm still working through the class but went from 1700 page views in July to over 35k in August using many of the techniques she teaches.
Here is what you will get (and more)
A plan for launching and growing your blog while mommy-ing full-time
Learn how to manage your time, mind and productivity (all VERY important for a mommy with kids at home)
Learn how to explode your traffic with 3 detailed tactics
How to write blog posts that attract your target audience
Sooo much more + tons of bonuses.