Last Updated on
Do you want to get FREE MONEY right now to invest in starting your home business or side hustle?
Tell me if you are familiar with any of the situation
You want to work from home and invest in a few things but do not have the budget to 
You want to get free money right now to be able to buy a work from home course of your liking, or
You just want to get free money right now (c'mon, who doesn't like to get free money no string attached?
If you are, then your worry is over. I am writing this post exactly for YOU! Once you have read this post, you will find at least 2 ways to get free money right away.
These money making opportunities are completely legitimate and will help you make money fast (and, right away!). You can start your work from home business without having to worry about finances or do whatever you like with the free money.
Besides you been able to make free cash, there is additional good news. They are not one time, but you can do this each and every month. Just ensure that you have a PayPal account set up because most of them send you free money on Paypal..
Are you ready to learn how to get free money?
Let's begin.
This post may contain affiliate links to products I trust. This means if you make a purchase using the links I may receive a small commission at no extra cost to you. Thank you for your support!
If you are looking to increase your income or start working from home for whatsoever reason, these posts are relevant:
50 best work from home jobs that pay well in 2019
How to become a Pinterest virtual assistant, interview #9 – Meet Teagan
Pinterest Virtual Assistant Interview #6 – Meet Yi Ming Lai
Work from home job interview 2: Meet Drew DuBoff – Virtual Assistant
How to become a Virtual Assistant for FREE – Courses and Resources you MUST HAVE
Become a Pinterest Virtual Assistant: Make $4000+ a month
How to become a virtual assistant with NO experience – earn $100 an hour!
5 ideas GET FREE MONEY (MY FAVORITES)
#1 Find a better bank
If you have any cash sitting in your bank account, it makes sense for you to check out what will be your best returns in the market. Take out sometime this weekend and go bank-shopping.
This will get you free money much faster than you think.
Swagbucks is an extremely well-known app. It is also one of the easiest ways to make money online for absolutely free of cost.
You will have to account SBs (swagbucks) by watching videos, answering surveys, playing games and tonnes of other fun stuff. So, instead of wasting time surfing the net for an hour a day, do this on Swagbucks and earn a couple of hundreds for free.
If you can refer to it your friend, you earn a BIG bonus. I think you get 500 SBs for one referral.
You can redeem accumulated points and get your free money on Paypal.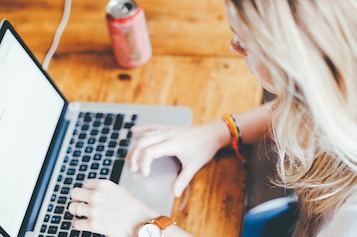 #3 Survey Junkie
Survey Junkie is one the only survey companies that I recommend. It is the most reputed and reliable survey sites in the market.
You can access the surveys from your dashboard and redeem the points using Paypal. You should definitely give this one a try.
#4 Pinterest Affiliate Marketing
You can join affiliate programs and promote them on Pinterest. All you have to do is create attractive pins and link them to the affiliate's product page.
Remember to read the terms and conditions of each affiliate program that you join. Sometimes, they might or might allow promotions on Pinterest.
Create pins regularly and pin them to different boards. However, do not get overboard with it.
If you are new to Pinterest, you can learn the tactics using this or this. 
#5 Get paid to write
If you have sometime in hand (while you are doing other things on the list to get free money fast), you can start pitching editors of different publishers that pay contributors. You do not require any degree or experience to do this!
Pitch them an idea (that is related to what they are looking for) and if they like it, start writing them. You can Google the topic and see what others have written and write something on similar lines (DO NOT COPY!)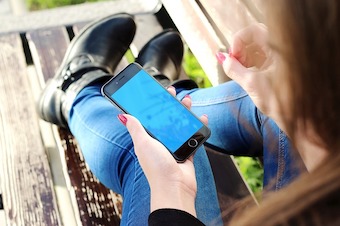 FREE MONEY APPS
#1 Paribus
Paribus is owned by Capital One. For those of you who don't know them, they are a reputed financial corporation that specializes in credit cards. That means Paribus is the MOST secure option for you to get free money.
Paribus gives you a refund for online shopping from major online retailers. It analyzes your purchases and any price changes that happen on these platforms. If there is a price drop for the product you purchase, they will help you get the refund for the difference.
How cool is that? It is 100% legit! If you are looking to save on your usual shopping and get a refund for things you probably never expected, then go for it.
You can check out Paribus, here. >>

#2 Neilsen Computers
Install this app and start getting your rewards. You do not have to do or take part in any activity.
The app is directed to understand your internet usage and behavior so they can improve products and services. It is a very non-invasive app and won't put any performance load.
You can earn up to $50 free money every year for installing it.
Sign up with Neilsen Digital here >>
#3 Healthywage
If you are working on weight loss, you can get free money right now for sharing your success story.
You can either join a personal or a group challenge on the app to earn free money when you lose weight. You have the potential to earn $1000+ depending on your story.
Take a look at this –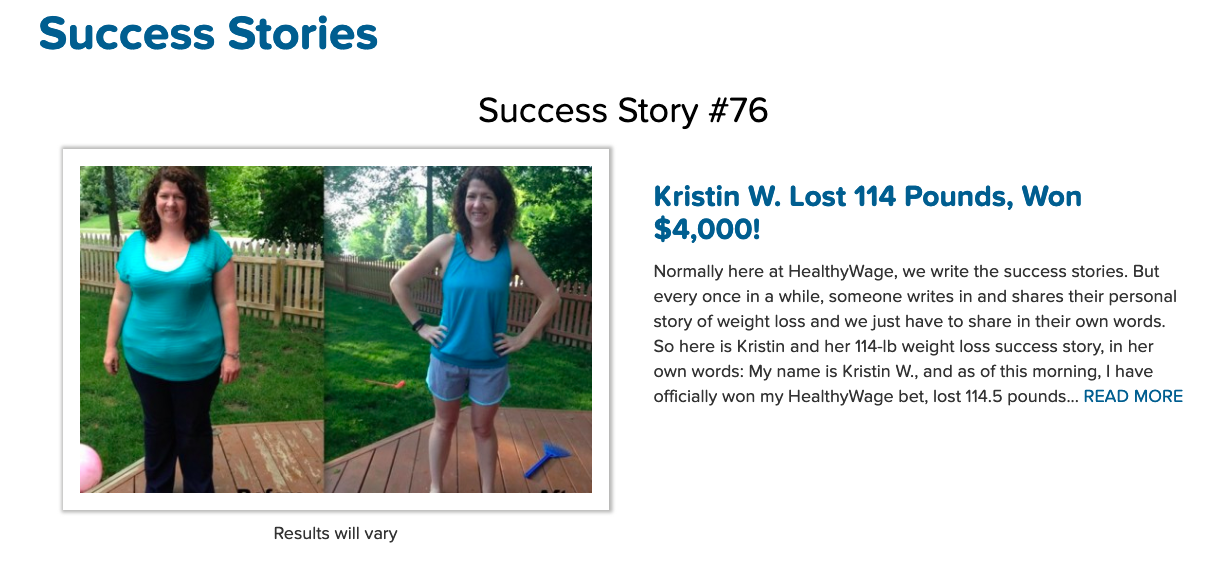 #4 Pay your selfie
This is an app that pays you to take selfies.  You will have to
Select a survey you want to take
Follow instructions so credit goes to you
Take a selfie
Get the free money fast
Most selfies will pay $1. But, hey, if you are in love with clicking selfies, this should be damn easy! Check it out here.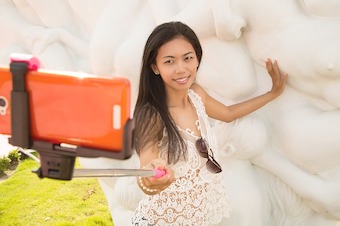 GET FREE MONEY TO SIGN UP SITES
#1 Ibotta
First off, you will get a $10 sign up bonus! Get that free money right now, sign up here!
You will get cash back on everyday purchases like milk, bread etc. To get free money and cash back, you will need to add offers before shopping.
I know it sounds a little confusing, but once you get a hang of it, it will help you so much financially. You will understand how it works on the website.
#2 Ebates
If you not already, start using Ebates. It helps you get cashback on shopping anything.
Use this link to get a bonus of $10 on signing up and earn cashback as and when you shop using their platform. They will mail you the cashback money or send it via Paypal, yes, for real. I know people who have earned $300-400 with this.
You can also earn $25 for referring a friend.
#3 BeFrugal
This is another website for cashback. For signing up, you will get $10 free money right there.
You can get up to 40% cash back at more than 5000 stores. They pay you with a check, gift cards, Paypal or direct deposit.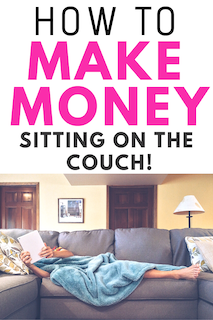 GET FREE MONEY IDLE ASSETS
#1 Rent a room
Have a free property or room in your house? Then, you have your answer to how to make extra money before Christmas.
This is the time to rent it out and earn extra cash before Christmas. You can read this post on how to rent a room in your house and earn a full-time income.
#2 Rent your car
You can rent out your car on Turo. For this purpose, you need to have car insurance in place and updated.
#3 Sell stuff
We all have unwanted things in our house. This is the best time to look through attics, basements, garage and decide on things you need to bid adieu.
If you are lacking time (I get you moms!), you can sell online using platforms like Decluttr. This is available only for the US.
In case you are based out of other countries, you can sell stuff on eBay or the new Facebook Marketplace. You can also join local buy and sell or garage sale groups on Facebook.
Note: I highly recommend reading The Beginners Guide to Selling on eBay as it will help you learn about selling on this platform for profit.
If you have a free weekend or get help from a friend, set up a garage sale. This is the best option if you have quite a lot of objects to sell.
You can easily earn $100-300 by selling off unwanted things.
I recommend you to read 5 Ways to Get FREE Items To Resell for Profit as it will help you learn how to make money by selling items.
#4 Rent clothes
Do you own a lot of amazing clothes that your friends are jealous of?
Well, utilize it then. You can rent out clothes for a while and earn the extra cash Just Google "rent out clothes" and explore your options.
There you go. With these things, you can get free money fast in 2019 an get free money on Paypal. So, are you ready to launch your side hustle?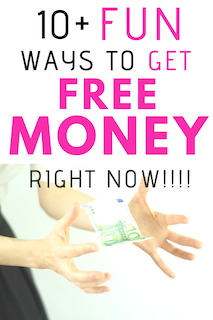 Resources that will help you get started working from home –
50+ work from home options that are high paying
How to be a freelance proofreader and earn $40000 a year
Jumpstart your work from home career: Ready to work at home, make a sizable income, and spend MORE time with your family, but have no idea how to get started?? This is exactly what you need! It helps you with how to start freelance writing the right way!
Also, do NOT forget to check this out if you are overwhelmed with the information and starting to work from home. It is a resource that can get you from being overwhelmed to overbooked with clients! No exaggeration.
Skillshare – Skillshare is my go-to place to learn a new skill without having to splurge hundreds of dollar. It is an online learning community where you can explore thousands of classes in design, photography, business, and more. You can get started with a free trial using my link and get access to hundreds of courses. 
FlexJobsIf you are a freelancer, you should sign up with Flexjobs. It will help you go through great flexible job listings from legitimate employers quickly, easily, and safely. Every single job on FlexJobs is hand-screened for legitimacy, with no ads or scams mixed in, and every single job offers work flexibility such as telecommuting, freelance, part-time or other flexible options.
Pinteresting Strategies– If you are interested in making money online (either with blogging, e-commerce store, digital products or anything else like coaching or writing services), let me tell you one thing – You need Pinterest. In any course you may buy for business, they recommend investing in Tailwind app (the only permitted scheduler for Pinterest)
Many of you, on a tight budget, would not be able to (or want to) pay for it. But, Carly Campbell has figured out a way to go from 1 to 300k by manually pinning on Pinterest. She is a Pinterest strategy goddess, grab her book Pinteresting Strategies. Using her tactics, I quickly scaled from 0 to 150k views.