Sell hand pics for money
You can definitely sell hand pictures for money. It is a thing.
People are making money selling their hand pictures on the internet, and you can too!
You just need to know the right way for how to sell hand pictures for money. In this post, we'll teach you everything you need to know about selling your hand pictures online.
We'll cover where to find clients looking for hand modelling, how much you can make as a freelance model, and how exactly do people pay for hand images?
Let's get started!
Before that, check this out if you are interested in selling pictures of yourself or just selling feet pics online for money,
Note – This post may contain affiliate links and sponsored listings. Please read disclosure policy.
Want to make money quickly? Here are a few platforms to earn up to $25 – $50 in a few minutes!
How to sell hand pics for money?
There are two ways to sell hand picture for money:
Selling stock images
Becoming a hand model
Selling hand pics – Stock Images
If you don't want to bother with having clients, or if you're not confident in your modeling ability (yet), the best way to make money is through selling stock images.
Stock images are photos that can be used in any type of content online.
For example, you can sell hand pictures on Shutterstock for use on websites, social media channels, e-books, or any other type of digital content.
We will go over the best stock websites to sell your hand pictures later in the post.
Becoming a Hand Model
If you are confident in your hand modeling abilities, you can apply to work with photography studios and make money through direct client work.
You can earn much more as a hand model than compared to selling stock images. Even if you're someone looking for a part-time job on the side of your full-time job, this is an option worth exploring.
Selling Stock Hand Images on websites
Stock images are also known as stock photography.
Stock photography is when you have images that are available for use in any type of content, such as websites, social media channels, e-books, or any other type of digital content.
For example, if you have a picture of a hand on your phone and it's a good quality image, then you can sell it as a stock photo to be used anywhere.
In order to sell your hand pictures as stock photos for other people to buy from you so they can use it elsewhere, first you need to know what kind of pictures can you sell for profit so you can go ahead and click those.
What kind of hand pics can you sell for profit?
Hand Pictures on a laptop or a work desk
These kind of hand pictures sell like hotcakes. Most websites need this for a general business and money related articles.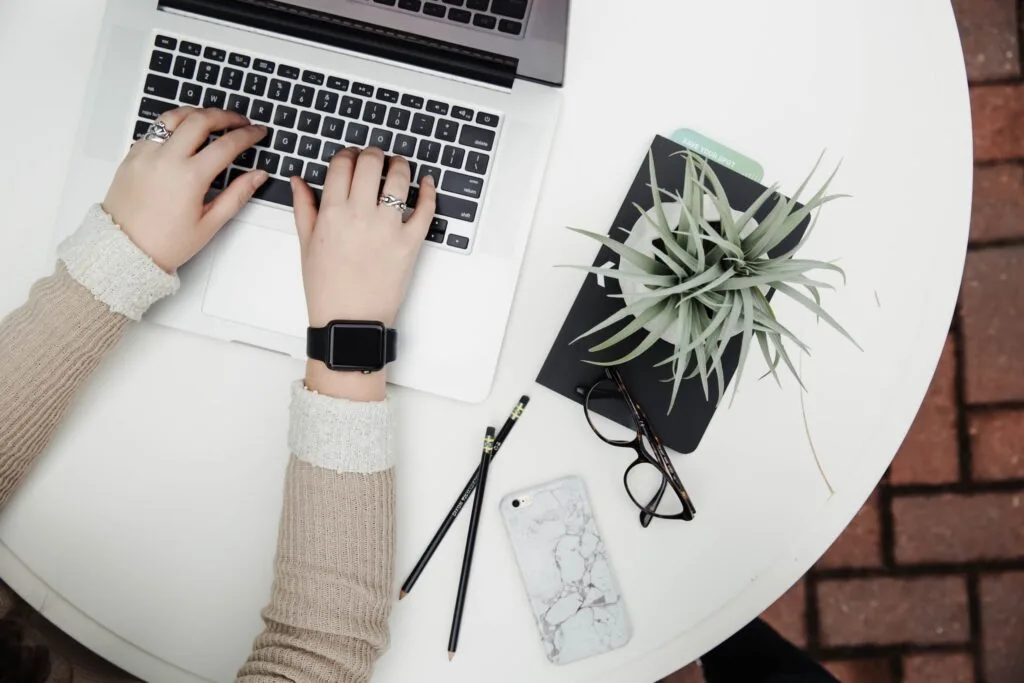 Hand pictures in the kitchen, for example cutting vegetables on a kitchen top
Businesses, food bloggers, baking sites, TV shows etc require photos that depict work in the kitchen.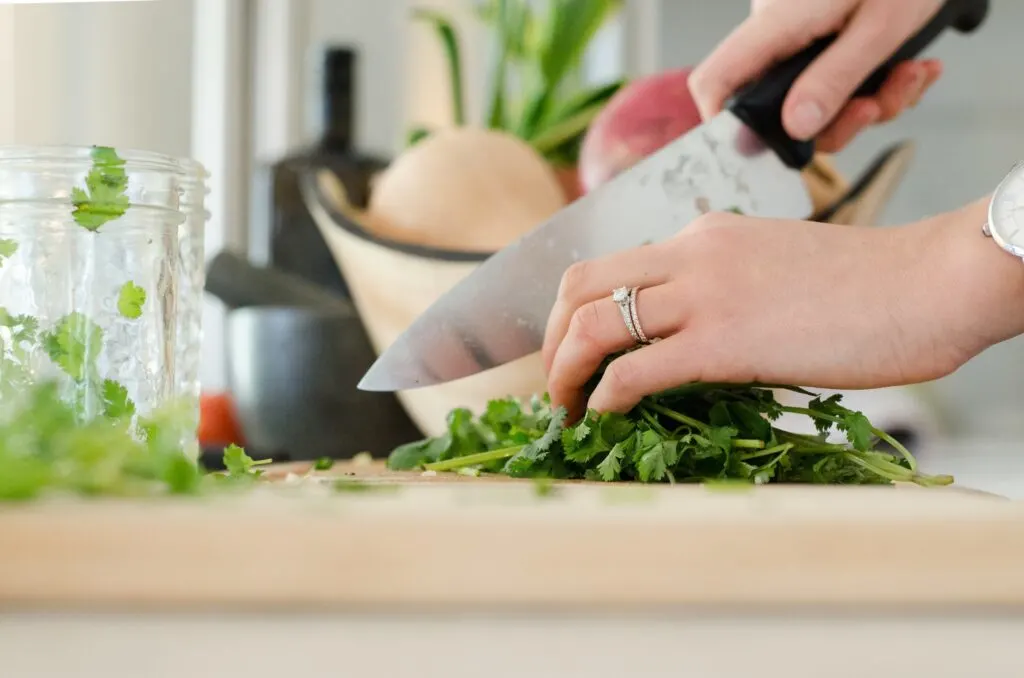 Hand pictures showing jewelry
This is an easy peasy category. Businesses that sell any kind of jewelry need model who can help with these kind of pictures.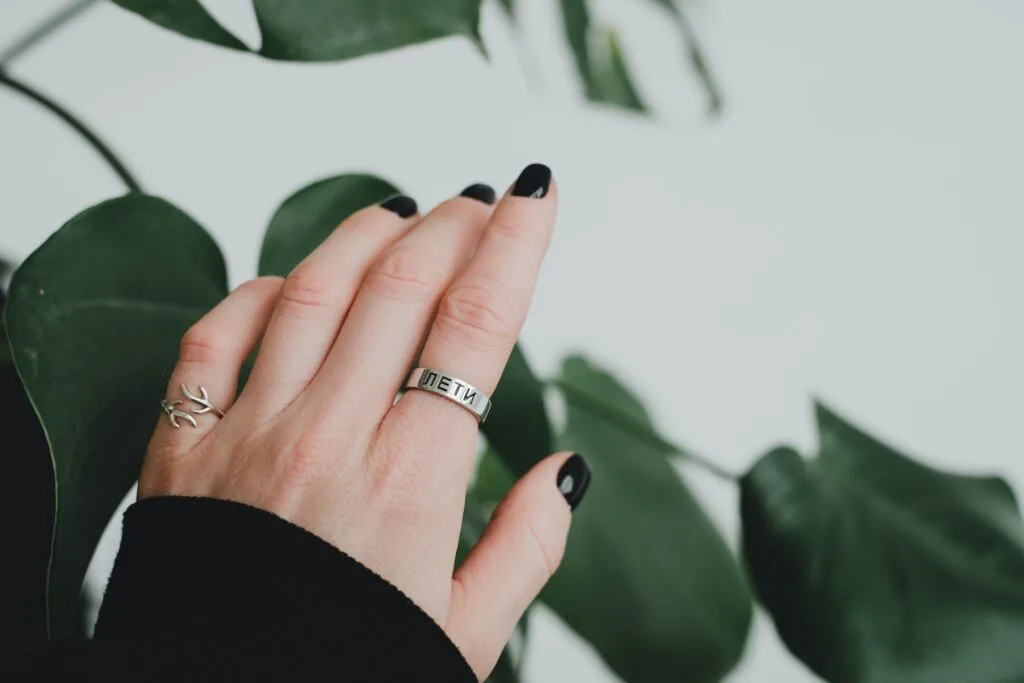 Other kinds of hand pictures to make money with:
Hand pictures holding different fruits
Hands pointing at the text on a whiteboard
Folded hands or Praying hands
Hand wash
Hands cooking
Hands cleaning
Holding a baby
Different signs like stop
Hands holding phones etc
How much money can you make with selling hand pictures on stock photography websites?
In general, stock photos make 10 to 30 cents per download.
If you have a good photo (clear, high quality and on point), you can expect to have at least 20 – 30 downloads a month (from on stock photography website)
So, let's assume if you have 100 good photos in your portfolio, you will be making approx. = 0.10*50*100 = $500 per month – which is pretty great!
Best Websites to Sell your Hand Pictures Online
Shutterstock is one of the biggest stock libraries and it is free to join.
You can start by uploading all kinds of photos (including photos of yourself) but before they start selling, these photos are approved by their internal team.
So here is what will happen –
First, you sign up as a contributor and upload a few images. They are reviewed by Shutterstock staff
Second, if they are satisfied and your photos meet the criterion, you can go online and start selling. When someone buys it, you make money selling photos of yourself.
One thing to remember is that if you are posting people, yourself, or others, you need a model release form signed and submitted.
iStockphoto
iStockphoto is another popular stock library.
It is free to join. You can start by submitting either photo, video, audio, or illustration.
The process of joining as a contributor is pretty similar to that of Shutterstock. After submitting your work, the iStockphoto team reviews it and approves it.
You will receive ONLY 15 percent out of the sale which is pretty disappointing. However, you can opt for exclusive status which gives you approx. 45%
BigStock
Bigstock is another stock library you can check out. It is reliable and a good platform to make money selling photos of yourself.
Sign up for free as a contributor. After you complete their tutorial, you can start uploading images and wait for them to review the photos.
Once your images are approved, you can start selling them and earn money when they are sold.
These are some of the top stock libraries. You can go ahead sign up with them, upload not just pictures of yourself but also other peoples and things.
Instaprints
Instaprints is another website to get paid to take pictures. As the name hints, you can use Instagram pictures on the platform and get paid for it.
You will link your Instagram profile with Instaprints account. Once you have linked them, you can get paid money when you sell your photos.
When I say your photos, they need not be to sell photos of yourself. You can sell your photos of anything.
The best part about Instaprints? Set your own rate and let them handle shipping and printing.
You can expect to earn $5 – 50 or more selling pictures of yourself on Instaprint.
Click here to check out Instaprints
Snapped for You
It is a stock photo website where you can sell photos of event (yes, not photos of yourself) like parties, marriages, festivals, weddings etc.
You can sell these pictures for $5 or less and they charge a commission rate of 50 cents.
If you sell an image for more than $5, a 10% commission is charged.
Click here to check out Snapped4U
Clashot is an app that allows you to monetize your pictures or Selfies.
You can download this app and use its features to upload pictures of yourself or other images, and you will get paid a commission whenever your picture or photos are sold.
Clashot, owned by Deposit Photos
Clashot is another app that helps you get paid for pictures of yourself or selfies.
All you have to do is download the app, upload pictures of yourself or other images, and get paid a commission whenever your picture is sold.
All photos you upload on Clashot is synced with Deposit Photos – so you get more exposure.
You will earn 44% of every sale and you can price your pictures anywhere from 50 cents to $80
If you want to earn as much as 50 times more than usual, claim offer photos. Sometimes "offers" of specific themed photos are made and you get paid more for uploading that.
Foap
Foap is another popular app that can help you make money selling photos of selfies. We talk about it in selling feet pics
You can sell each photos for $10 each and you'll earn 50% of the sale.
You can participate in mission on Foap. When a company, brand, or advertiser makes a demand for specific type of a photo, it is called a mission.
You will be required to submit your creative angle of the photo and if it is accepted, you win a prize money of $100 or more.
SnapCape
SnapCape is an app to sell your pictures and make money. Again, you will be uploading the pictures and pricing them between $1-5.
They also have contests and you can make money by participating in photos tasks. What are these? Brands or buyers, basically, pay you to click and give them a particular kind of picture.
Besides all of this, SnapCape also have daily photo contests with prizes. You can get paid to send pictures of yourself.
You can cash out after every sale. Once you have established yourself on these sites and your pictures are selling, you can start your own site.
Start your own membership site for stock images
Start your own membership site for stock images where you can upload your photos and sell them for a monthly subscription.
This way, you will be paid for every sale and get to keep all the profits to yourself.
Tips and ideas for clicking good hand photos for stock photography sites
You can take hand images with any props to give them more context.
You can choose and create various poses to make your hands look as appealing as possible.
Avoid using bright backgrounds as it can distract viewers from your hands and product.
Keep your backgrounds simple and use white for maximum clarity.
Take pictures of yourself interacting with objects – this will tell a story and viewers will be able to relate with you. This creates a sense of credibility.
Get creative when it comes to taking pictures of your hands. Hand images taken in the right context can be very appealing and will help you sell more
How to become a freelance model?
Become a freelance hand model, which can be described as someone who accepts jobs from clients for photo shoots.
You might not get paid for every picture you take or snap, but if you are good at what you do and have the portfolio to prove it, you will surely make money.
The opportunities are limitless when it comes to becoming a hand model, all you have to do is market yourself the right way.
What is hand modelling?
People who have good control over their hands and fingers can be paid very well for their talents in hand modeling or hand dancing.
Your work involves showcasing a product using your hands. This can be anything from opening a bottle, putting on makeup, using tools etc.
Hand modeling has become more popular than ever and it is not hard to see why.
All you have to do is apply the right techniques to showcase the product and market yourself the right way – which won't take much time at all.
Is there any top hand model we know of?
Well, if you have ever seen Twilight books cover, you will remember the hands. Thats Kimbra Hickey.
How do you become a hand model?
First, look at various promotions and advertisements to understand how people use hands to showcase products. Learn various poses and techniques.
Secondly, hire a photographer and create a portfolio of your photos.
Third, start sending your portfolios to top modelling agencies and ad agencies.
Fourth, sign up to casting sites like ModelMayhem, StarNow etc and look out for opportunities.
Fifth, market yourself on all possible avenues especially Instagram.
How to market your service as a freelance hand model?
One of the best ways to advertise your services as a hand model is through social media.
Facebook, Instagram and Twitter are great social channels where you can establish yourself as a professional hand model. You can also list your services on freelancing sites like Upwork or Fiverr.
This is another way and of course, you can market yourself by visiting networking events and business conferences.
Whatever the case might be, marketing is key when it comes to becoming a hand model.
How much do hand models salary?
Wondering How much money do hand models get paid? What is the average hand models salary?
According to Comparably, The salaries of Hand Models in the US range from $13,805 to $368,332 , with a median salary of $65,886 .
The middle 57% of Hand Models makes between $65,886 and $166,641, with the top 86% making $368,332.
In fact, according to Forbes, Covington (a very popular hand model) says she earned $13,000 for just two hours of work.
Is that great for a hand models salary?
How old do I have to be to be a hand model?
Well, you have to be at least 18 years old along with the skills required to be a good hand model.
Is it hard to become a hand model?
Of course. Whether it is hand modelling or any other kind of modelling, it is difficult to make your path and earn more than the median.
If your entire aim is to earn a few extra 1000s a month, then selling hand pictures as a model or on stock apps is a ood idea.
What are the skills required to become a hand model?
A few skills that you need to be a hand model:
You need to be able to hold your hands still for a long time
You need to put your hands in one position without having to look stressed
You need to learn variety of positions
You need to have a flexible schedule
Ready to travel
Frequently asked questions on selling hand pictures for money
Can I sell pictures of myself for money?
Yes, you can make money by selling hand images of yourself or sell pictures of yourself for money. There are various ways you can sell your hand pictures online which we have discussed.
The two major ways are:
Becoming a freelance hand model
Selling images on stock photography websites
If you're comfortable with these, you may also want to check out cam sites that pay well, becoming a web cam model and selling used panties for money.
and, if all this is TOO MUCH, you can get paid to chat and flirt.
Where can I sell my hand pictures for cash?
There are various websites you can sell your hand pictures on.
We have mentioned the most popular stock photography websites in the post.
Besides that, you can also use freelancing sites like Fiverr, Upwork etc and Social media channels like Facebook, Twitter etc as well as Marketing events and conferences to land work as a hand model.
Check out this post on selling feet pics which talks about marketing your business in detail
How much can I earn selling hand pictures or becoming a hand model?
It really depends on the demand and the type of work you do.
If you are a hand model, popular brands or companies might offer $100 – $200 per hour. Of course, this will depend on your availability and skills.
If you're selling stock photos, expect to make about $200-1000 depending on how good your photos are.
Can I sell images of just my hands?
Yes, there is always demand for hands pictures as a stand alone item.
You can find these types of images on stock photography websites and sell them directly.
However, it is common for hand models to take pictures of other parts of the body as well – this will increase your earning potential.
How can I take care of my hands to Sell Hand Pictures for Money?
Whether you pick up selling hand pictures on stock photography websites or become a hand model, you need to take care of your hands. if you want to make good money.
Here are a few tips to do that:
Wash them regularly but use soft soaps
Moisturise them often (I have heard olive oil is best option)
Protect them from the sun
Do finger exercises every single day
Manicure every month
Can I also sell feet pictures?
Yes, you can also sell feet images for money. Read this detailed blog post on how to sell feet pics.
You should also check out Instafeet review here.
Conclusion paragraph: Sell Hand Pictures for Money
After reading this post, you should know how to sell hand pictures for money.
You have many options for what you can do with the images of your hands or other body parts – so start now.
Whether it is on stock websites, social media channels like instagram , or as a freelance hand model, there are plenty of ways that will allow you to make cash from selling these photos online!
Sell Hand Pictures for Money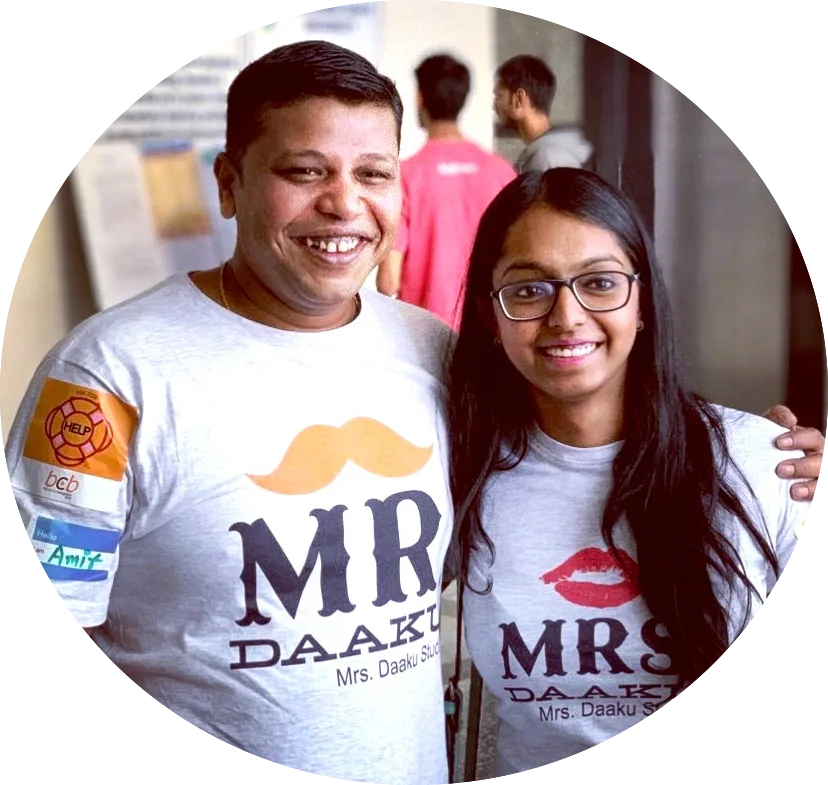 Hi buttercup, thank you for stopping by. We're Chhavi & Amit.
We're a couple who quit our high paying jobs as a lawyer and an engineer to start hustling online. Now we're full time bloggers and YouTubers. We have been featured on Wealth of Geeks, Hello Sensible, Savoteur, Play Louder, A Dime Saved, Forbes, Business Insider, Readers Digest, CEO Blog Nation, Starter Story, Yahoo! Finance, MSN, BankRate and so much more.

MSN Bylined Writer