Non phone work from home jobs
What is not possible in terms of working from home today, right?
If you are a stay at home mom or dad or someone who lives in a shared space, you know how difficult it can get to talk over the phone to a client.
or may be, you just don't want to talk on the phone (hello, my introvert friend)
What is the possible solution? Choose a non phone work at home option!
You can work from home and still avoid using phones all together FOR REAL.
Yes, you read that right. In this post, we are talking about non phone work from home jobs that will help you make money online.
Not only are these online jobs flexible, but they can replace your full-time income (some make 6 figure income if you are invested)
These non phone work from home jobs are perfect work from home jobs for moms, dads or college students wanting to make some extra cash.
Let's start looking at legitimate non phone work from home jobs hiring right now.
Want to make money quickly? Here are a few platforms to earn up to $25 – $50 in a few minutes!
#1 Editing and Proofreading
These are two of my favorite high paying non phone work from home jobs!
Wondering why?
Because they do not require any kind of degree or experience for you to start and has tremendous potential to earn.
Do you know you do not even need a computer to start proofreading?
All you need is to have an iPad.
I recently interviewed a stay at home dad working as a part-time proofreader who earns more than $2000+ a month and a woman who earns more than $3000 a month (proofread anywhere detailed review).
Sign up for this FREE online training on proofreading.She shares awesome tips to make over $40000 a year.
Isn't that great?
Editing and proofreading are flexible, does not require a phone and are mostly home-based.
If you have a good grasp on the English language, this non phone work from home job might be for you.
The best part is they do not require a degree to start
Cactus – They offer freelance editing work regularly.


Gramlee – They hire remote proofreaders/editors.


Kibin – They have openings for work at home proofreadings occasionally so fill out the form on their website and be notified.


Scribendi – Open to the US and other countries.


Scribbr – It is open to all countries but you must be a native English speaker with a Bachelor's degree or higher. Besides this, you are also required to have experience editing academic texts. According to their website, you can earn $23 – $25 per hour


Kirkus Media


Proofreading now


Sibia proofreading
You can check out 33 more places to find online proofreading jobs.
If you want to know more about proofreading and how to start making money as a proofreader, grab this free training
You can also check out the relevant posts to become a proofreader:
★★★ How to become a proofreader and earn $40k+ a year
★★★ Proofread Anywhere Reviews – Is it legit or scam?
#2 Bookkeeping or Accounting

This is my recent favorite.
I had no idea that you can work from home as bookkeeping and earn $80/hour as a beginner.
If you love numbers, you can think about working from home as a virtual bookkeeper.
While I am listing this in a non-phone work from home job post, you might have to get on a call with clients sometimes.
That said, most communication still happens over emails.
The following companies sometimes have remote bookkeeping jobs open:
Accounting Department – They hire bookkeepers in the US but require you to have 3+ years of experience


Bateman & Co. – Again, US only (Texas residents preferred).


Belay Solutions – US only.


Assurance Financial Management


Best Professional Growth as a Bookkeeper: AIPB(American Institute of Professional Bookkeepers)


You can know all about the above mentioned companies (+ more companies that hire virtual bookkeepers) here.
I recommend you to take a few jobs and see how you like it. So are you ready?
If you are, start learning the tricks of the trade, be sure to check out this free online course on bookkeeping.

Not only does it tell you what is required to be a bookkeeper, but it also discusses whether or not you are right for this work at home job!
Using this training, this stay at home dad was able to make more than $8000 a month!
Check out his journey and a detailed Bookkeeper Business Launch Review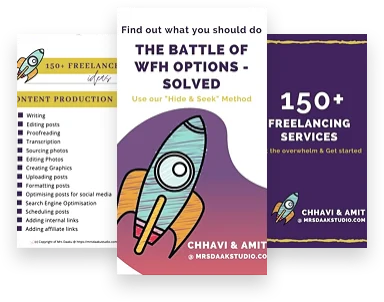 #3 Virtual Assistant
Depending on the kind of services you are offering, Virtual Assistant can be considered a non-phone job.
If you are confused with what a virtual assistant does, I highly recommend you to watch this video with Gina Horkey.
In fact, there are hardly any VA that I have met who uses a phone actively to be in touch with clients.
Communications happen mostly over email.
There are so many services that you can offer as a virtual assistant including website designing, writing, marketing, email marketing, administrative tasks etc.
You can offer more than 150+ services as a virtual assistant
In fact, learn about this stay at home mom who earns $10000 a month working as a pinterest virtual assistant.
You can also become a real estate virtual assistant. It is a HOT industry right now and pays $30/hr+.
Relevant: Become a Pinterest Virtual Assistant: Make $4000+ a month
If you are new to the virtual assistant business or wondering if it is for you, I highly recommend you to watch this 2-hour free training video.
It provides tonnes of value and answers a million questions you might have on how to become a virtual assistant or what is a virtual assistant in the beginning.
Note: There are SO MANY free trainings available to become a virtual assistant. If you are interested to grab them all, check out all the free virtual assistant trainings here.
You can check out these companies to look for beginner virtual assistant jobs
You can also check out the relevant posts to become a virtual assistant:
★★★ How to become a virtual assistant: The ONLY guide you need to have
★★★ How to become a Virtual Assistant for FREE
#4 Transcription
Any transcription jobs involve listening to audio files and typing them out.
While medical transcription is outdated and no more in demand, you can break into general transcription with little to no past experience.
You can easily find work from home transcription jobs online.
Before you start applying, do not forget to read this post on how to become a transcriptionist and what is timestamping in transcription.
To become a transcriptionist, you need to pay attention to small details and have a longer attention span.
If you have no idea about starting out as a beginner transcriptionist, you can sign up for this free mini-course.
It is a basic walkthrough of what general transcription involves.
This will also help you understand if the transcription is for you, how much can you earn and how to go about this.
#5 Freelance Writing
Oh, I love the idea of freelance writing.
DO NOT forget to check out this freelance writers training by Holly Johnson who earns more than $200k writing a year.

She teaches all her tricks and give out practical tips on how you can make a full time income from home with freelance writing.
It is one of the most flexible of all the non-phone work at home options we talked before.
It is easy to break into this field without any degree or past experience.
There are many clients and industry types that pay well (but, please do not make any of these rookie mistakes!).
For example, you can become a medical writer and earn $1-5 per word.
When I started out as a freelance writer, I had no experience to back it up. I still ended up making more than $1000 in the first month.
Sign up for my 7 day free email course today.
To get a feel, you can start by applying to any of the sites below.
The do not pay well, but you will get writing experience and a weekly paycheck.
If you like it, you can take it up professionally and build your own freelance writing business.
Most of these websites pay weekly or pay every two weeks via Paypal.
You can check out these places that you to contribute articles.
You can also check out this post on Get paid to write: 21 blogging sites that pay $150+
If you are serious about starting a freelance writing business from home, I would recommend downloading this list of 200+ profitable niches and read this post
You can also check out the relevant posts to become a freelance writer:
★★★ What is freelance writing? – An ultimate guide
★★★ What I did to earn $900 as a freelance writer?
★★★ 10 ways to find freelance writing jobs for beginner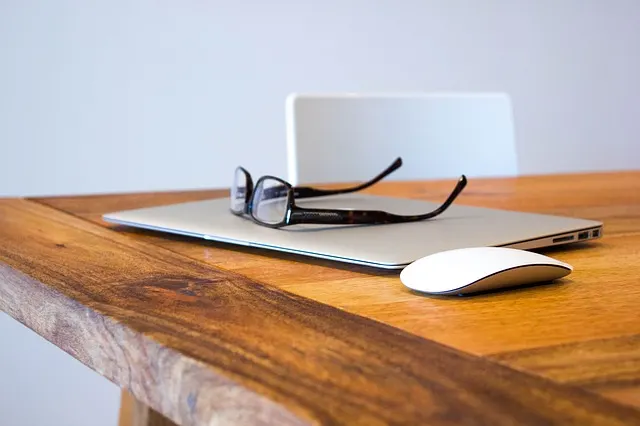 #6 Blogging
If you are looking for a 100% non telephone work from home jobs, blogging is a great option.
You can work at your schedule and earn at least a $1000 a month. There are bloggers who make $5000-50000+ a month with their blog.
You can also check out how I make money blogging and how you can too.
Note: This blogger makes over $100000 a MONTH. Check out her story and how she makes money online blogging.
In fact, you can make a few thousand dollars with CPM ad networks without having to use Google Adsense or affiliate marketing.
The potential is endless!
This is why it had to top the list of the best online jobs at home for moms and housewives. You can start a blog on –
Parenting
Travel
Beauty
Fashion
Health & Wellness
Mind and Body
Yoga
Self-Worth
Productivity
Save Money
Make money
Teaching
Pregnancy
Relationships
Movies/Music
Modeling etc
It is the perfect stay at home mom job because you are in total control of your schedule (and, there are no "deadlines" as such!)
I recently talked to fellow bloggers and they had some amazing tips to share for beginner blogger and for the summer slump
If you are starting out, you SHOULD also check out this roundup on expert tips on driving traffic to a new blog
Grab this 5 day FREE challenge for beginners & FREE Traffic Transformation Guide today
Recommended tools for blogging for beginner moms wanting to work at home –
Hosting
Blogging Courses
Ready Set Blog for traffic – It is an EXTREMELY underpriced course on how to make money with a blog for beginners.


It tells you how to set up your blog, use Pinterest and implement SEO strategies.


Using her tips, I have been able to rank on page 1 of Google. You can read my first income report here.


TSA – They are a bunch of resources by the owner of theSheApproach. Her books are amazing and filled with great information.


You can get affordable (and, many of them are free as well) on affiliate marketing, boosting traffic, and Pinterest strategies.

Search Engine Optimisation (SEO)
Pinterest (DO NOT MISS THIS!)
Take this FREE Pinterest class by Cate Rosales.


Pinteresting Strategies – This is an affordable course that tells you how to use (and, how NOT to use) Pinterest to drive traffic. Using this, I have been able to get a 200% increase in traffic within 2 months.


PinterestNinja – Well-known bloggers stand by this course, and I am going to be investing in it myself sometime soon. Check it out here

Affiliate Marketing
#7 Voice Acting
Becoming a voice artist can be one of the entry level work at home best jobs.
It is an art of providing your voice to represent a character or give information to your audience.
A voice over artist job will require you to read the script and using your voice bring that script to life.
If you want to know more about voice acting, voice over jobs and voice over training, you should check out this free course.
It will answer all your questions about starting your voice acting career.
If you want to know more about voice acting, voice over jobs and voice over training, you should check out this free course.
It will answer all your questions about starting your voice acting career.
While you do not need to be on the phone for this, you still need a quiet place to be able to record.
#8 Amazon FBA
If you are an online shopping freak or are good at spotting good deals, then you may consider Amazon FBA program.
It is a completely non telephone work at home job!
You can find good deals on brick and mortar stores or online and resell them on Amazon platform at a higher price.
It is not even expensive to start an Amazon business
With Fulfilment by Amazon (FBA), Amazon will handle the shipment and other handling. That means, all you have to worry, is shop for it.
Note: If you are wondering if selling on Amazon FBA works, you should take up this report and give it a read.
Jessica from the Selling Family makes $5000 a month working part-time.
You can check out her free course on using Amazon FBA here and watch this webinar on 6 steps on building a profitable Amazon FBA business
#9 Pinterest Virtual Assistant
It is the same as Virtual Assistant but focuses on Pinterest management only.
This single mom makes $10k+ working as a Pinterest VA and this one makes $3000+ a month.
Recommend resource for this AMAZING job for moms which requires no phone time

Download this Pinterest Prep workbook and see if you are a right fit for this mom job

Check out this FB live video where Kristin and Gina talks about how to become a Pinterest Virtual Assistant

Check out this shop to buy budget resources for this mom job
Relevant Reads on Pinterest VA
★★★ Pinterest Virtual Assistant Interview #6 – Meet Yi Ming Lai
★★★ Become a Pinterest Virtual Assistant: Make $4000+ a month
#10 Scopist
If you are interested in editing legal documents for court reports, this job can REALLY pay well and is relatively easier to find clients for.
On average, the salary of a Scopist is $35000-45000 a year.
A Scopist needs extensive training and you will need to learn quite a few things.
While you can do it all yourself, I do not recommend it. A scopist needs training on how to best do the job.
I highly recommend you to read this detailed guide on Scoping – How to become a successful Scopist? Everything you need to know
You can take this free online course on Scoping to see if you are the right fit for this stay at home mom job.
If you have no idea what work at home job will be the best for you, check out our Profitable Work at Home Kit. It can help you with
Develop a step by step plan of action you need to take in the next few weeks

Gather the confidence you need to turn your dreams into reality

Get past the most difficult step of analysing options and deciding what is BEST for you

Have a clear idea on how to move forward with the marketing plan

Know how to land high paying clients for your business and do it quickly

Be 100% sure and 100% ready to go all in and replace your 9-5 job at the earliest
#11 Online ESL Tutoring
Of all the non phone jobs that we mentioned above, this is the one that requires you have constant touch with students online and help them learn the English language.
Besides a computer, you also need a webcam so that your students can see you.
This is a great option for people with teaching experience in the past along with any college degree. You can, on average, get paid $20 an hour.
Most of the companies listed below hire only from the US, UK, Canada and Australia.
EF Education First – Besides being a native speaker and having a college degree, you also need a TEFL certification. The pay is $12 – $19 / hour.

QKids – Earn up to $20 hourly.

SayABC – Earn up to $21 hourly.

Cambly – This is one of the few platforms that does not require you to have an English degree to teach online.

VIPKid – Earn between $14 and $18 hourly tutoring Chinese children in English.

Magic Ears – Earn $18-26 an hour working from home

NiceTalk – Applicants with TEFL/TESOL/CELTA certificate or IELTS/TOEFL teaching experience are preferred, but it is not a mandatory requirement. Pay is $10 / hour.
#12 Search Engine Evaluation
As a search engine evaluator, your job is to analyze queries that people type into Google or Bing search and determine the best possible results to match up to that query.
The ultimate purpose of this is to enhance user experience.
While you do not require any past experience, the companies listed below will grill you with their application process before deciding to hire you
You will have to sign an NDA with these companies before you can start working from home.
They cannot afford you to share information about what you are doing publicly.
Also, you will have to exclusively work with one. If you work with a competitor, they will not allow you to work with them.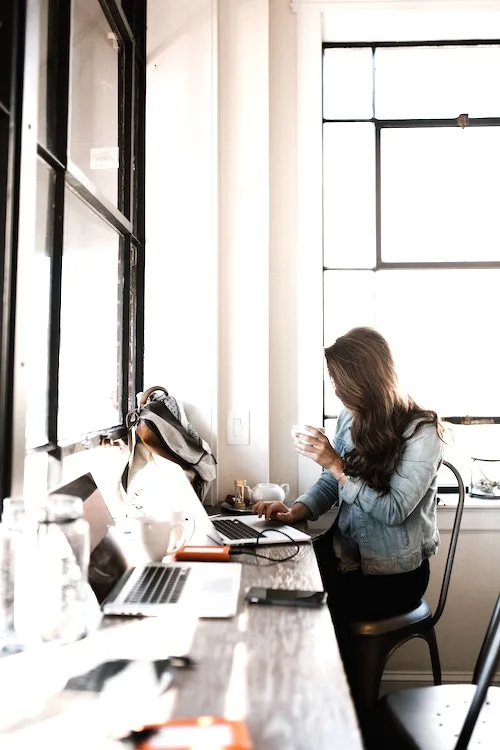 #13 Chat non phone work from home jobs
Live chat support are becoming more and more common. It is the best and the fastest way for customers to connect with the brand instantly.
Check out this post on email chat support jobs from home
Many of these chat support agents work from home. Here are 3 companies that hire chat support agents regularly
Apple – It is open to the US. While the pay is not listed, it is said to be above $13 an hour.

Ginger.io – You will be working at home providing mental health services to people who need it via chat.

The Chat Shop – You can earn between $9 and $10 hourly handling chats for various companies.
#14 Online Academic Tutoring
Before you get too excited, I want you to check if the job you apply does not involve a phone.
While many of these online academic tutoring jobs happen over chats, different companies prefer different modes of communication.
Most of these companies require you to have a college degree or be pursuing a college degree to apply for any of these online academic tutoring jobs.
#15 Academic Test Scoring
If you do not like to teach, you can score test and make money. It is a flexible non-phone work from home job.
You need some kind of experience and a college degree to become a test scorer.
For example, ETS and Pearson (listed below) require you to have qualifications and past teaching experience.
WriteScore requires a two-year college degree.
#16 Social Media Moderators and Managers
As a social media moderator or manager, you are responsible to manage forums and social media platforms for businesses.
You work will include responding to comments, delete inappropriate comments, etc.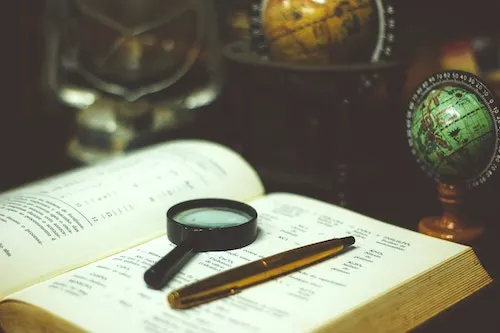 #17 Translation
If you know more than language, you can get translation jobs.
As a translator, you are responsible to convert one language to another. It could be text, video, or audio. This is an extremely flexible non-phone online job from home.
You can check here for more work at home translation companies.
#18 Data Entry
You can work from home without using a phone. All you have to do is transfer data from one source to another.
Most of the companies that have data entry jobs from home require little to no experience.
You can apply to the following companies that regularly hire data entry professionals.
So, if you are interested in entry level data entry jobs and are fast at typing accurately, read on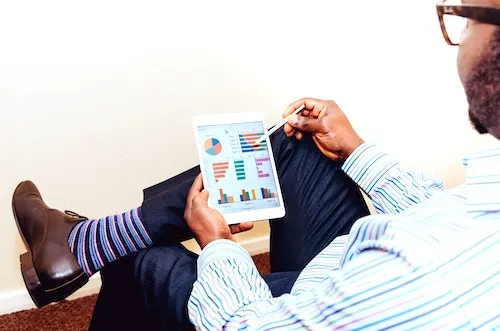 #19 Medical Coding
Medical coding is another flexible non-phone job that does not require a landline as well.
As a medical coder, you will convert the health services into codes for billing purposes. You do need a background and certification for this role.
For some roles, you are required to have experience as well. You can find work-at-home medical coding jobs here
The Coding Network, – All applicants must live and work in the United States and have an active coding certification CPC, CCS, RHIA, RHIT, RCC etc.

Codebusters They are not hiring right now but they pay hourly for medical coding tasks
#20 Website testing (quick and easy non phone work from home jobs)
Website testing is another great non phone work from home jobs. You can earn without ever looking at your phone.
While the work might not be available at all times, you can easily earn $10 for about 15 minutes of tasks.
You are required to share an opinion on a new website and its usability.
Analysia It records your screen and audio during testing and it typically takes around 15-20 minutes to perform a single task. This job is available for anyone worldwide who has a computer, Internet connection and microphone. They pay 10$ for each test via Paypal.

Userfeel They pay 10$ per website testing jobs.

TrymyUI They also pays 10$ to testers via paypal. Most of the tests take approx. 10 mins to complete.

TestingTime pays upto €50 depending upon the client's testing requirements.

Startuplift pays $5 per test. You can join and start testing right away.

Enroll lets you test websites and pays you accordingly. However, according to many, they pay is low. But, it also does not take more than 1-2 minutes.
You can check out this post on online portals that have website testing jobs.
#21 Customer Support
You can also look for customer support roles where you are responsible to use email or online chat for assistance.
Yes, customer support services do not always require a phone. It is one of the best and quick non phone work from home jobs
If you are looking for a customer support role that doesn't require you to use your phone, you will love these options.
OTHER NON PHONE WORK FROM HOME JOBS
Just Looking For Extra Cash or a few dollars?
You can earn free money by using all these ideas.
There you go. I hope you find an online job suited to your needs.
Are you ready to rock 2019 with these non phone work at home job ideas?
Note – You can also check out the post on how to make money with hobbies, and the best ways to make money from home
Am I missing something?
Do you know more non phone work from home jobs? Comment below and let us know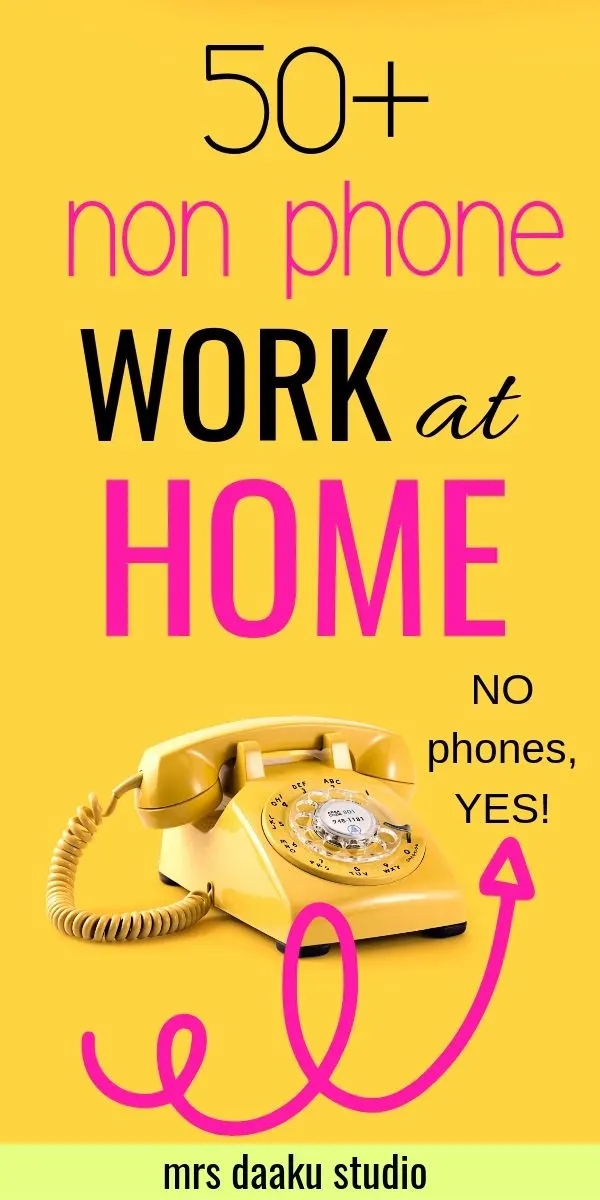 Actionable tips
Join my Facebook community and post your questions, wins and get the support
Resources that can help you with land work from home jobs
How to find and pitch clients your freelance services– You can find my strategies to find high-paying freelance writing clients.
Become a work at home mom– A FREE training session that comes along with a workbook and guides you through the entire freelancing journey.
FlexJobs You can find 100% legitimate work from home jobs and freelancing gigs on this platform
List of best non phone work from home jobs today