How to become a travel agent from home
Wondering how do I become a travel agent from home or whether I should become a travel agent during this unpredicatble period?
Look,
There are several ways to become a travel agent, but the most popular is by marketing your own business and starting as a freelancer. You work with clients directly and get to keep the major portions of profit.
You can start with just one client if you're confident or you can work for an established agency and learn how to be a travel agent from home (if you have absolutely no experience).
In any case – If you have always wanted to be your own boss, then learning how to become a travel agent from home is the first step in making that dream come true.
It doesn't matter if you want to start small with just one client or if you want to jump right into working for an established company, there are many different opportunities available when it comes down to becoming a full-time travel agent at home.
Note – This post may contain affiliate links and sponsored listings. Please read disclosure policy.
Want to make money quickly? Here are a few platforms to earn up to $25 – $50 in a few minutes!
What Does A Home-based Travel Agent Do?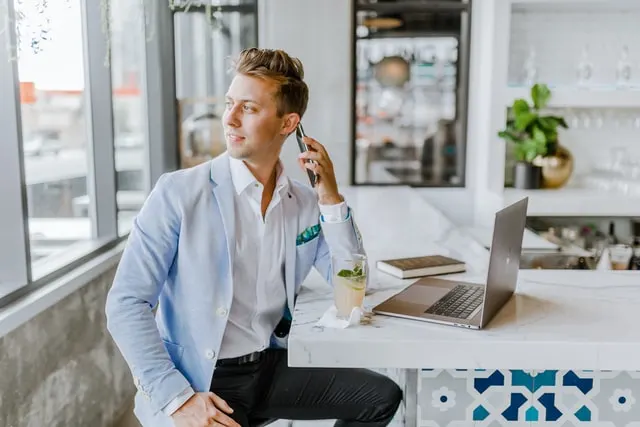 A travel agent is a person who arranges tours, events, and accommodations on behalf of you.
Agents also may work with corporate accounts, selling customised vacation packages designed for their company's employees.
So, a home-based travel agent uses these skills to give advice to individual consumers over the telephone or by e-mail.
In short, you will be doing the following:
Research, plan and make the bookings for trips, holidays and vacations
Advise on vaccinations, visas, passports, travel insurance etc
Co-ordinate events.
Are Travel Agents a worthy option post-pandemic?
Yes. Becoming a travel agent is still a worthy option to work from home post-pandemic.
Why?
If you see statistics, you can derive that people are desperate to get out of town (considering they have been stuck inside the closed doors for over a year).
The best way for them to do that could be via the airlines, take vacations or go on holidays (even if it's short) – meaning there is likely to be a huge demand for travel agents.
Besides that, a new study found that around 75 percent of Americans would consider working with a travel agent to plan their vacations.
According to research from AAA Travel, millennials are just as likely as baby boomers to say they are planning to use a travel agent for a trip, with a total of 27 million travelers planning to do so within the next year.
So yes, becoming a travel agent is totally one of the high-paying work-from-home options.
How Do Travel Agents Get Paid?
Travel agents get paid with commission. You will receive a cut of every subsequent sale (roughly 10 percent).
As an independent contractor, your earnings will depend on how hard you work and the amount of business you bring in each month.
For some, that means making a few hundred dollars on top of their monthly income.
The median income of travel agents is $38,700 a year, as reported by the U.S. Bureau of Labor and Statistics.
Do Travel Agents Need Experience?
No, you don't need any prior experience to become a travel agent.
But as with any entry-level job, there are some requirements for this career.
You need to be outgoing, have a network of people and business owners who are into hospitality so you can get the best offers for your clients.
What Skills Do Work At Home Travel Agents Need?
Skills:
Communication, negotiation skills, and great research abilities will be an added advantage.
Research:
You also need to know about passports, visas, and health insurance or be ready to research (and be good at it and accurate).
Network:
To achieve the best results, you must maintain active accounts with airlines, hotels, and car rental companies your clients want to use.
Knowledge:
Basic knowledge of geography (especially destinations) is also necessary to become a work from home travel agent.
Good at talking and creating connections:
You need to be great at creating new connections and talking with others including your clients.
You must also be able to listen to your customers, research what they are looking for, get them the best prices possible, and follow up on their trips.
Be good at selling:
Some clients may be skeptical when you first contact them, but if you can sell the benefits of your service and convince them that should go ahead with their plans.
In other words, be a salesperson at heart.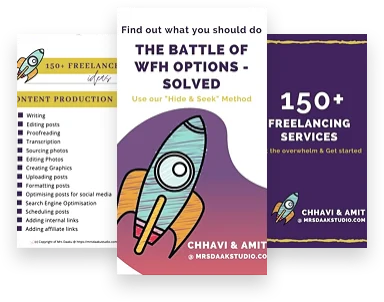 How Much Do Home-Based Travel Agents Make?
The average travel agent makes $38,700 a year.
How To Become A Work From Home Travel Agent
Open Your Own Travel Agency:
If you don't want to work for an agency, you can always open up your own.
This takes a lot of time and money, but it can pay off in the end.
You must have an
International Airlines Travel Agent Network (IATAN)
Cruise Lines International Association (CLIA)
Airline Reporting Corporation (ARC)
I personally don't recommend this route if you have never done the work of a travel agent.
Join an already established travel agency:
This may be the best way to go if you are looking for an easier and quicker entry into this field.
Not only do you get access to their training, but you get to take advantage of their marketing, established name, brand, and customer base.
The travel agency will most likely take a cut from the commissions you make.
Work with a travel agency that offers work from home jobs so you get a flexible lifestyle.
Some agencies may offer both, so you can get the benefits of working in an established environment while still having the opportunity to work at home.
As long as they offer some kind of training and support, it's worth looking into.
Other options to becoming a travel agent and making money
Start a travel blog:
If you can't become a travel agent or don't want to work in an agency, then starting a travel blog is the next best option.
You do not need to be a professional writer and it's probably not going to pay off right away, but you will get there in time.
As your blog grows, you can
Offer Travel Agent services: Instead of offering clients a travel agent service directly, you can offer these services via your own blog.


Affiliate Marketing: This is a great way to turn your blog into an income source. You can use affiliate marketing to promote travel deals from platforms like xpedia, booking.com etc.

Perfect for work from home travel agents because you could end up making money from both sides of the equation!

Check this out to learn how to go about affiliate marketing that reaps money


Sponsorships: This may not be a great option at the beginning, but you can still do it.

You can earn money for writing about products or services provided by companies in travel industry in exchange for money.
Get step by step guidance on how to start blogging here.
Start a YouTube channel:
If you enjoy videos and want to start a career as a travel blogger, then why not?
You can create a short video to talk about your experiences traveling and give tips to arrange your travel, bookings, etc
This is another great way for work from home travel agents to make money because it's quite easy once you get started.
In addition, you can use this channel to promote your travel agency business.
YouTube offers multiple ways for you to earn money, including via ads and sponsorships provided by companies in the travel niche.
Instagram Influencer:
As an Instagram Influencer, you can create sponsored posts for travel brands.
You will have to work closely with the marketers of these brands in order to come up with a strategy that works.
Sponsored posts are great for creating brand awareness and your audience will have more access to information about the product or service being promoted by this company.
This is another way for travel agents to start making money and it can be done from home.
Once you have the following, you can start marketing your travel agent services to your followers.
Getting Ready to Start Your Travel Agency From Home?
Find a niche:
This is really important.
It's useless to try and compete with the big guys out there, so look for something that can set you apart.
Niche markets are usually small, but they do bring in the money!
You can pick up wedding destinations, luxury travel, budget travel, local travel, corporate travel, events, etc.
Make sure your niche is profitable and you have a target segment you're catering to.
Pick a name:
Your company name is important because it's the first thing people will see. You can use your own name, pick something witty or catchy and go with that.
Make sure it matches your niche so you can immediately grab their attention.
Choose a business structure easiest for you to begin with:
You can start as a sole proprietor and take on clients.
If you want to be more professional, then choose a business structure that best suits your needs.
An LLC or an S Corporation will give you better protection from liabilities and allow you to manage tax issues without too many complications.
Whatever structure you opt for, make sure it's best for you and your clients.
Figure out marketing and client acquisition strategies:
Know the ins and outs of social media. Facebook is a great platform for you to use in order to make connections, post updates, and promote your business.
You can also try looking into Google Adwords and other PPC ads in order to push people towards your website and get more clients and referrals.
When it comes to marketing your travel agency, you have to put in the work.
Work hard and you'll see results eventually.
The Day-to-Day Schedule of travel agent from home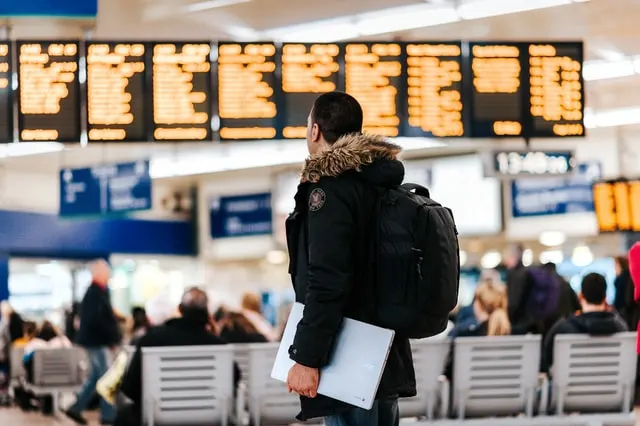 Working with clients:
Scheduling, booking, and even managing client issues are just some of the tasks you have to do in order to run a travel agency.
Working on clients deliverables:
Creating itineraries, planning trips using a variety of resources and tools when needed is part of your job.
You'll also have to work with vendors and partners in order to estimate costs and find the best travel packages for your clients.
Marketing your business:
You'll need to do this in order to attract more clients, create brand awareness and promote your travel agency.
Establishing client relationships:
Building strong connections with your past travelers is something you should really focus on because they'll be the ones who provide referrals.
Keeping an eye on industry news:
You can use social media or other outlets to stay up-to-date about the latest changes and trends.
Networking:
Getting to know other travel agents, destination specialists and even bloggers will give you more leads.
Operating your business:
You'll have to handle paperwork, manage employees and keep track of expenses and income.
Finding time for yourself:
Make sure you set aside some free time during the day in order to recharge and relax.
FAQ – how to become a travel agent from home
How much do home based travel agents make?
The top travel agents make $100k but the average is $35000.
What qualifications do you need to be a travel agent?
You can pick up a job (regular, work from home, or contract) with an established travel agency.
There are no specific entrance requirements, but a basic level of education is necessary.
Can I be a travel agent with no experience?
No skills are required to become a travel agent, but certain abilities or talents to acquire or enhance are itinerary planning, sales, reservation software, knowledge of locations, and organization.
Conclusion paragraph: how to become a travel agent from home
If you're interested in becoming a travel agent from home, the best way to achieve this is by studying and learning about your niche market.
You can then start marketing yourself as an expert on that specific topic for brands who are looking for influencers or partners.
Now that you have learned how to become a travel agent from home, it's time to get started!
We hope these few pointers will help get you off on the right foot with your new career.
Remember; there are many different ways of making money at work-from-home opportunities like being a travel agent without having any special skills other than knowing where to find information online–and we want you to give it try if that interests you!
How to become a travel agent from home