In a lot of posts on making money online or side hustle ideas, you will notice "blogging" as an option. While starting a blog is a cakewalk, how to make money with a blog for beginners can be a little complex.
I have seen beginner bloggers or aspiring bloggers have a lot of questions around how do bloggers get paid? How much money can you make blogging? How do bloggers earn money? How to make money blogging? I had ALL OF THESE!
In this post, we will go over 5 ways on how to make money with a blog for beginners. We will also see how bloggers earned their first $500.
This post may contain affiliate links to products I trust. This means if you make a purchase using the links I may receive a small commission at no extra cost to you. Thank you for your support!
When I first started blogging, I thought ads were the only way to make money. But, that is NOT true. There are so many ways bloggers get paid. That said, I want you to remember that it takes time to make money blogging. It is not a get rich quick scheme.
Quick read – How to make money blogging for beginners: Income Report [Sept-Dec 2018] and 3 best ads network for bloggers (+ perfect Adsense alternative)
————————
If you are thinking about starting a blog and make money blogging, this tutorial will help you start a blog today. I have written a series on how to start a money making blog that will help you
Instead of thinking how to make money with a blog for beginners, how much money can you make blogging or will you make money blogging, start your own blog and give yourself a time frame to work it out (at least a year!).
You can start a blog with as little as $3.95 a month or Rs. 276 a month (if you are in India, you can also opt for Hostgator for Rs. 350 a month) or go with the free options. However, I do not recommend using free options. You can read about other options here and here.
You can use this step by step tutorial to get your WordPress blog up and running. If you have difficulty in understanding the basics (like domain name, wordpress.org or .com, hosting etc), you can read this article on website basics.
If you do not want to invest in a website designer (which I did not, and created this website on my own), buy a theme builder like Elementor. It is super easy and is almost drag and drop.
————————
Let's look at 5 ways you on how to make money with a blog for beginners
#1 Affiliate Marketing, my favorite way to make money with a blog for beginners
I love affiliate marketing.
For those who are new to this, it is all about recommending products/services you love to your readers. When they make a purchase using your links, you will earn a commission. There is NO extra expense to your readers and often times, they are benefitted when using your link.
For example, when someone uses my Skillshare link, they get 2 months of a premium account for free. It allows my reader to take classes and learn a lot AT NO COST. I save them $20! Here is my link and get access to hundreds of courses.
I began to use affiliate marketing from the start, and
I made the first $100 at the end of the second month of blogging.
So, it was working but it wasn't converting well. So, I bought
Carly from Mommy on Purpose's Affiliate marketing for bloggers
. Within a few days, I made another $100 and by the end, I was making $500 on a brand new blog.
I highly recommend her course. She not only tells you how to make money with a blog for beginners using affiliate marketing, but she also teaches how to use aff links in emails. It is AMAZING! Check it out here.
For most bloggers, I recommend starting with affiliates to monetize your blog. The three affiliate marketing networks I recommend to start with are
CJ Affiliate (Formerly Commission Junction)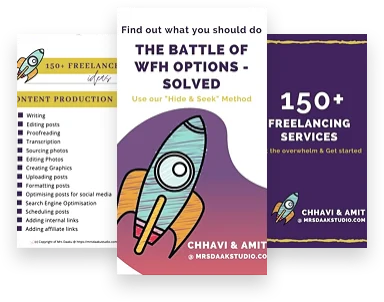 #2 Ads, the easiest way to make money with a blog for beginners
Yes, ads are a great way to make money blogging. That said, if you are looking to make anywhere more than $100, you need to work on increasing traffic to your website first.
If you are new to blogging and get approx. 5000 page views to your website, you can sign up with Adsense. The RPM is not that great, but you can earn a few bucks. I have been blogging for 6 months, and I have reached $80 now. So, it takes time and they payout only once you reach $100. That said, I have also seen bloggers that make $100-500 in their 3-6 months of blogging. It all depends on how you use the ads and promote your posts.
In case you get more than 10000 page views in a month, you can sign up with Monumetric. I have no idea that it existed until Debbie from the flooring girl talked about it recently. Their pay is as good as Mediavine, an ad company that most bloggers use owing to its high rate per thousand views. The only drawback is the $100 they will take from you to sign up with them.
Once you reach 25000 sessions (not page views), you can sign up with Mediavine. It is a highly recommended ad network.
There are two primary ways that you are paid for ads.
Pay Per Click – meaning you get paid each time someone clicks on the advertisement.
Pay Per Impression – these ads are paid based upon the number of times the advertisement is seen.
This is how to make money with a blog for beginners with an ad network.
3. Offer a service
This works. Period.
Your blog is an excellent opportunity for you to promote your services. Having a blog gives your potential client an idea of who you are and it also works a "sample" of your work. If you are writing posts about the services you are offering, it shows your expertise perfectly.
Check out 50+ work from home jobs that you can start and promote using a blog.
4. Sell a digital product
You can create a product on a topic that you are good at and sell it to your audience. If your product solves a pain point of your audience, you will make money with that.
For example, I launched an eBook on finding and pitching clients your freelance writing services. It tells you places you can find clients, and how to pitch them in a manner that you get a response. You can check it out here.
Now, that you understand how to make money with a blog for beginners, let us see what many bloggers have to share.
#1 Monumetric Ads and Amazon Affiliates, Debbie Gartner, The Flooring Girl
For my 1st month of monetizing, I made a bit over $1000. (I had a blog before with great traffic). Around $300 came from Amazon and $700 from the ads (Monumetric) that were turned on. My tip is to focus on organic traffic and learn SEO early (by month 3). This is the way to make more affiliate sales (plus you earn more for ads).
Debbie Gartner owns a blog about flooring but her
SEO knowledge is AMAZING
. She recently created two ebooks on
Easy backlinks for SEO and Easy on-page SEO
. They are GOLD. In fact, I bought one of my own and the content blew my mind. I have been implementing her strategies for 10 days now, and I see a difference of two points in my DA *win-win*
#2 Google Adsense and Amazon Affiliates, Toya Clercent of Meraadi
I monetized my website from the very beginning with Google Adsense and Amazonn affiliate links. By the third month of blogging, I made over $600 from Google ads and close to $100 from amazon associates. In the beginning, got most of my traffic from Pinterest, so I will encourage people to focus on Pinterest promotion, publish both new content and new pins frequently, and make sure your topic is one that has traffic potential from Pinterest.
Note: If you are new to Pinterest, you should definitely check out
this
and
this
. They are great resources and numerous bloggers have been able to drive substantial traffic using them. I have personally used
Carly's course
, and it is excellent. It helped me get a 200% boost in traffic. If you are looking at how to make money with a blog for beginners, I highly recommend these two.
#3 Selling a product, Sarah Watts at Crafts with Sarah
I started my blog because I had a course in mind that I wanted to make, which was on how to design craft printables. I released the course a couple of weeks after launching my blog. I've been selling printables for almost 10 years, and I contacted the owners of the website I sell through about the course and they included a bit about it in some of the weekly newsletters, with a discount code – and the sales from those emails earned me my first $500 🙂
#4 Affiliate marketing and an ebook, Marie Tehillah of Ladies Make Money

I made my first $500 in my second month. Keep in mind that I had already invested in multiple courses prior to starting my blog and this gave me the experience and confidence that I needed.
My first month, I started the email list and a Facebook group. I had a lot of success with this. I also started working on a book right away. By the beginning of my second month, my product was complete and I had a small engaged list.
I believe only 56 but definitely less than 100. My eBook was $25 at the time and I promoted it to my list twice and to my Facebook group once. I only needed to sell 20. This combined with affiliate marketing put me over the $1000 mark right away.
Note: I highly recommend this if you want to learn affiliate marketing the right way. She not only tells you how to make money with a blog for beginners using affiliate marketing, but she also teaches how to use aff links in emails. It is AMAZING! Check it out here.
#5 Mediavine and Amazon Affiliate, Jen Kohorst at Minnesota Momma
I made my first $500 through Mediavine and Amazon Affiliate sales. The majority of my traffic came from Pinterest and figuring out how to actually utilize it correctly! Dare to Conquer (previously BBC) was the resource I used that I believe really helped get my blog to the making money stage! My tip is to write great content and get it in front of your audience (through Pinterest and SEO!).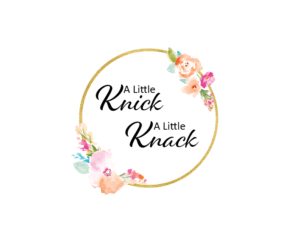 I made my first $500 six months through ads and affiliates.
The best advice I can to new bloggers is not to give up and learn from your mistakes! I read at one point most bloggers quit before they make a profit so don't let that be you!
Tailwind has been the ONE tool that has made the biggest difference in my blogging journey. It has freed up so much time for content creation and has allowed me to painlessly build a successful and engaged Pinterest account.
#7 Affiliate Marketing, Swati of Hear Me Folks

I made my first $500 mostly from affiliate sales. I had adsense which didn't bring much money with low traffic. The key to earning money with low traffic is writing content that solves your reader's problems. SEO should be taken care from start. It plays a vital role, and shouldn't be neglected at any cost.
I made my first $500 through Google AdWords many, many years ago. I happened to come across a forum for affiliates and one of the companies (Betty Mills ) offered a $250 bonus to the affiliate with the most sales in March that year. I quickly set up a simple website with a landing page for the different types of a storage shed and I won the contest. I think I spent about $300 in ads and made over $1400.

#9 Affiliate Marketing, Tony Glaspy of the Little Nest
I made my first $500 through affiliates that were highly relevant to my audience. I then went on to make good money with ads as well. My advice for new bloggers is to stay consistent. Many bloggers don't see results right away and they think none of it will ever pay off. It's hard for anyone to work day in and day out on something that you're unsure of but if you keep pushing forward and take those baby steps it will pay off. You just have to trust the process and follow your instincts. Having a good niche and writing for your audience instead of yourself is also important. Make sure you're solving their problems and providing them with solid answers.
#10 Google Adsense, Liana Otake of Liana Desu
I made my first $500 about 3 months into monetizing my blog from Google Adsense. I already had a blog for a while but was not doing anything to promote it, so I had a lot of content I could use when I first started monetizing. I was able to build up traffic from Pinterest thanks to Pinteresting Strategies. My tip is to promote, promote, promote! Looking back on it, I have so much regret for not promoting and monetizing sooner. I was essentially writing for no one to read!


I made my first $500 a few months into blogging.
All the income was exclusively from affiliate marketing. For me, the key to making that amount in such short time was attributed to recommending products and services within my niche that pay a higher commission rate than most affiliate networks.
Great ways to increase affiliate conversion include: writing product/service reviews, writing a tutorial about a specific product, or doing a comparison post.
#12 Mediavine ads and Amazon Affiliates, Stormy Stevenson of Pregnant Mama Baby Life
I made my first $500 about 6 months into blogging. It was mostly from Mediavine ads and a little bit from Amazon affiliate sales. I got lucky early by having a pin go viral and got a ton of traffic from that one pin. This all happened a few weeks after I took Carly Cambells Pinteresting Strategies.
I was able to keep making money by creating content that aligned with that post and keep gaining more traffic from relevant content.
#13 Virtual Assistant Services, Drew DuBoff of Favored Freelancer
The first $500 I ever made with my site was through virtual assisting. I started off with my first client at $800/month. Originally, though, I intended it to be through affiliate income, but freelancing has far surpassed my affiliate income earnings to date. Now, I make approximately $3,050/month in freelance services and my affiliate income from all of last year and this year is only a few hundred. Definitely looking to create a more passive form of revenue, so creating sales-centered content catered to affiliate programs is on my to-do list for this year.
#14 Affiliate Marketing, Dawn-Marie of I am Dawn Marie
I made my first $500 within 4 months of starting my blog. I used Pinterest to grow my blog traffic and a pin went viral on a post that was about how to make money online. It was fun to see the number of commissions I was earning increasing every time I refreshed my screen. I used affiliate marketing to monetize my blog and still do.
For anyone starting a blog, keep Google SEO in the back of your mind but incorporate Pinterest as a traffic source. It delivers high-quality traffic in a short space of time if your Pinterest strategy is spot on. Pinterest strategy – manual and automated pinning rocks!
#15 Affiliate marketing, Amazon sales and Mediavine ads, Alica Bolte of Cape and Apron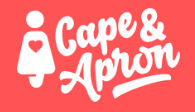 The first $500 I made via blogging was about eight months in.
I had struggled with all the "right" things to do with the blog and what the best ROI was while putting in 50-60+ hours in a week. I was taking care of one baby, then pregnant, delivered and further caring for a newborn.
I had purchased a great Affiliate Marketing course when I started the blog, so implementing that created a couple hundred dollars or so of revenue. Wanting to take traffic to the next level with my affiliate posts, I purchased Carly Campbell's Pinteresting Strategies and the results were eye-opening. Within a couple of weeks of implementing her awesome manual pinning techniques, my traffic went up 5 times.
Applying for Mediavine, I saw that $300+ deposit shortly come rolling in. Combined with Amazon sales, I had made my first $500 and a little more right then. For anyone wanting to get into Mediavine, I always recommend Carly's course!
Quick read
I made my first $500 after 2 months, using Google AdSense. It all happened quite fast and I wasn't ready with affiliate marketing.
My biggest tip is to concentrate on Pinterest, create many pins for each of your posts, try several designs and look for content inspiration in your niche that has been successful on Pinterest before. This will really help to kick-start your blog! But if you want to keep growing you need to work on writing great in-depth content and learn about SEO as quickly as possible!
There you go. Now you know how to make money with a blog for beginners.
Let's recap so you do not forget any important points –
Do bloggers make money?
Of course. Bloggers make money. Some make a fortune, some make a little less. If you are persistent and keep learning, you can make money blogging.
How much do bloggers make?
We already saw 16 bloggers telling you how QUICKLY they earned their first $500. If you learn how to blog and keep the consistency going, you can make $3000+ a month. Give yourself time, blogging is not a get rich quick scheme. It can take anywhere between 1-2 years for your blog to take off.
How to make money with a blog for beginners? or How do you start a blog and get paid for it? How do bloggers get paid?
If you want to start a blog, check out – Start a blog series. These are the ways you can make money:
The few blogging resources that I recommend on how to make money with a blog for beginners
BLOGGING –
SEO
Pinterest
Affiliate Marketing
Now, stop asking how to make money with a blog for beginners and start working on it. This is it for now, and over to you – I would love to hear from you.