25 websites to write and get paid online today
Do you want to know how to make money online for one-off writing jobs or gigs? Are you ready to get paid to write online? You can write and get paid instantly for many writing websites that pay.
It does NOT matter whether you are a freelance writer or have excellent writing skills. These writing websites that pay accept submissions for newbie writers with no experience. You can simply work online and get paid instantly!
That said, many of these websites are approached by experienced writers, so you need to put in effort writing a pitch, suggesting ideas and writing the final submission.
Note: Check out how to find and pitch clients your freelance writing services
I also found this AMAZING video by Natalie on how to write a buzz-worthy pitch email. Do not forget to listen to it before you draft a pitch email for any of the freelance writing webistes that pay (and, listed below)
From family to travel, faith to tech, I have included a variety of freelance writing niches. This post also contains websites that pay you to write short stories.
Now, you can write and get paid instantly in 2019. Are you ready to look through the list of writing websites that pay?
This post may contain affiliate links to products I trust. This means if you make a purchase using the links I may receive a small commission at no extra cost to you. Thank you for the support!
If you want to work from home and make a consistent income, check out this FREE WORK AT HOME SUMMIT. Not only does this work at home training have workbooks and ebooks to get you in the right mindset and be on track, but it also has a bunch of valuable interview videos with people you may already have heard about (like Gina Horkey of the Horkey Handbook).
You can also download this EXTENSIVE guide on jumpstarting your freelancing career. It covers everything from what is freelancing to a 5 step plan to launch a profitable business this weekend!
This post lists down 25 websites that pay you to write and get paid instantly (between $50 – 500 for a single post submission). Whether you need the extra cash for your online business, blogging, writing portfolio, or the holidays this is a great opportunity to get a bylined article, a backlink AND get paid for it.
You could also use this opportunity to build a writing career and work from home. That is how I got started! I wrote for journals in law college, and realized my love for research and writing online.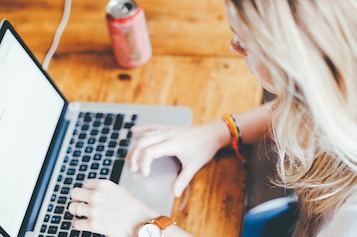 I made $1000 within the first 3 months of actively writing and freelancing. This is not to boast but to tell you that you can do it too and I share all my strategies in this 7-day free email course that I have designed
Check out this post on how to find and pitch clients your freelance writing services
So, let's get started and get paid to write online. You cannot get rich with these freelance writing gigs, but it is a great way to make money online and build a freelance writing portfolio
— COOKING, KITCHEN related —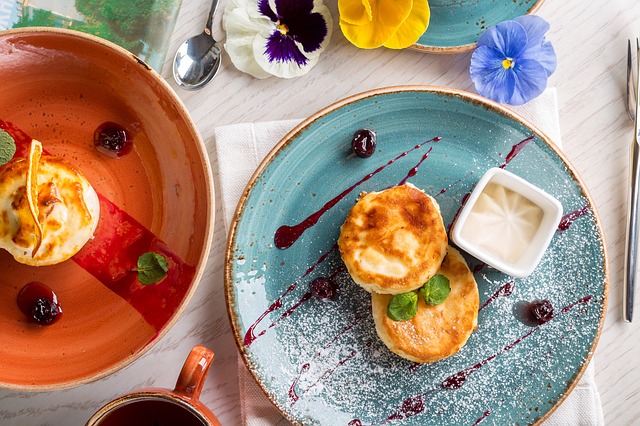 Cooking Detective is always looking for passionate writers, paid or guest bloggers, who can contribute informative articles to the website.
WHAT TO WRITE ABOUT: You can get paid to write about anything related to reviews on kitchen appliances, cooking ware, kitchen fixture, and any other product related to cooking and kitchen. This is a great example of what they look for in a piece.
PAYMENT 
Ultimate Guide (3000–4000 words): $120-$160, depending on the depth of the topic covered
Articles (2000+ Words): $75
We pay to writers using Paypal and Skrill.
Relevant Resources
How to become a freelance writer and earn your first $1k
How to Become a Freelance Writer Blog Post
— FREELANCING, SOLOPRENUER, BUSINESS etc —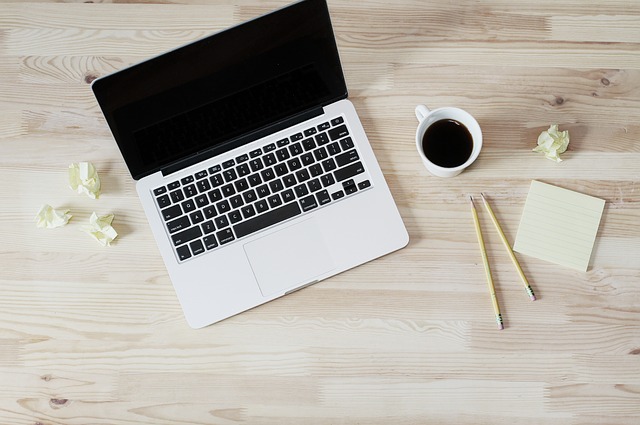 WHAT TO WRITE ABOUT: Freelance Mom believe that there couldn't be a better time for parents to be a freelancer or soloprenuer. If you agree with them, you can reach out to them with case studies and other mom stories.
You get paid for about anything that are personal stories and anecdotes that connect and are relatable to other moms who want to sell their expertise or a run a business. This is one the few websites that pay you to write short stories.
PAYMENT: Articles that are selected for publication will be paid between $75 to $100 via PayPal. You must have a PayPal account to be paid.
BONUS: Every month, if your article is at the top of our most shared, you'll be the winner of a special bonus of $150.
WHAT TO WRITE ABOUT: You can write about topics that are related to building a writing career and give people actionable advice.
PAYMENT: We pay $100 to $300 for published articles with the fee depending on the assignment.
WHAT TO WRITE ABOUT: You can write about the craft of writing and publishing. They are particularly keen on how-to guides on a variety of writing and publishing topics, and interviews/round-ups with acquiring editors/literary agents/publishers. All articles must have takeaway value for fellow writers.
PAYMENT: Pay is arranged between the writer and editor for the piece, but most articles pay $50 or $75
WHAT TO WRITE ABOUT: Blogging, breaking in, copywriting, editor Q&A's, ghostwriting, market reports, marketing, overcoming fear, productivity, resources, tool, self-publishing success stories, social media marketing, writing craft etc
PAYMENT: Carol Tice currently pay $75-$150 for guest posts (higher fees are for longer, in-depth pieces written on assignment only).

WHAT TO WRITE ABOUT: WPHUB is always looking for content each week and writers will work with their editors on appropriate topics to publish. As a guideline, we are looking for 800 to 1,200 word articles with visuals.
Web design trends and popular design concepts
Insight into the top selling themes authors and agencies
Identifying up and coming plugins useful for developers
General WordPress theme and plugin development
Coding best practices as related to WordPress
PAYMENT: $100 to $200 per article depending on the topic and length.
This website looks for unique content related to marketing, profitable business, success stories, unusual writing ideas to make money etc.
They also accept reprints, but the compensation is fairly low for it. They pay 50$ for unpublished original content and 15$ for reprints.
— TRAVEL & MORE —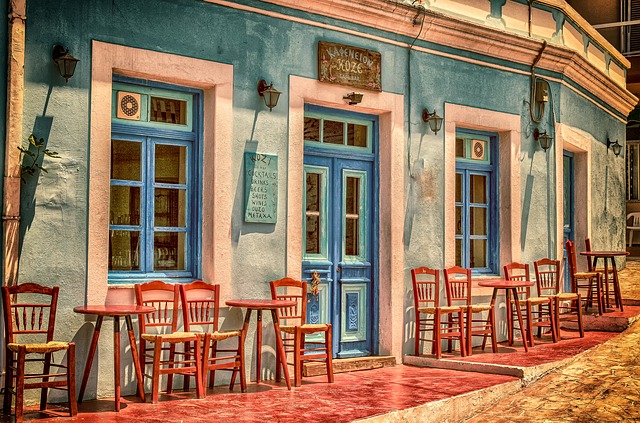 WHAT TO WRITE ABOUT: Great Escape accepts interviews, personal stories, and any articles with specific income advice readers can print and follow to earn more income. Again, this is one of the few websites that pay you to write short stories.
They publish articles on the craft and business of getting paid to travel, whether by writing, photography, tours or other means. Along with this, they are also interested in publishing short interviews with successful readers and members, as well as professionals working in a field that enables our readers to get paid to travel.
You cannot submit a straight travel piece though.
PAYMENT: $150
WHAT TO WRITE ABOUT: Articles submitted to TCG and pictures attached shall be restricted to Independent Traveling in China and likely to be of interest or of use to other travelers.
PAYMENT: Awards can be from USD200 to USD500 according to its rating evaluated by TCG.
WHAT TO WRITE ABOUT: They look for writing with vivid visual images, anecdotes, and a strong narrative flow. They are interested in writers who can cover business with insight and style; local writers who can lend inside perspective to the destination and travel columns; journalists who write with a sense of humor, though they do not publish a humor column.
PAYMENT:
Rates begin at $150 to $250 for short articles in the Journal section (200 to 600 words)
$150 for business shorts (500 words)
$500 for columns (1,600 words);
$700 for features (2,000 to 2,500 words).
— FAITH —
WHAT TO WRITE ABOUT: You can get paid to write about anything that falls under the following –
Personality features of ordinary kids doing extraordinary things
Activity theme pages with 3 to 5 fun things for kids to do
Short, humorous how-to articles (how to get good grades, how to be a good friend)
Quizzes (multiple choice or true/false) that teach a biblical concept or character trait—more along the lines of personality quizzes than factual quizzes
Factual stories from a Christian worldview that talk about apologetics, biblical archeology or Christian values
Short craft or recipe ideas centered around a theme or holiday
Interviews with noteworthy Christians or Christians who experienced noteworthy events (athletes, actors, etc.)
PAYMENT: 15 and 25 cents per word, depending on the amount of editing required. Feature-length fiction stories are usually bought for $200 and up. Nonfiction pieces are purchased for $150 and up. This is one of the best websites that pay you to write short stories.
— MONEY, PERSONAL FINANCE etc —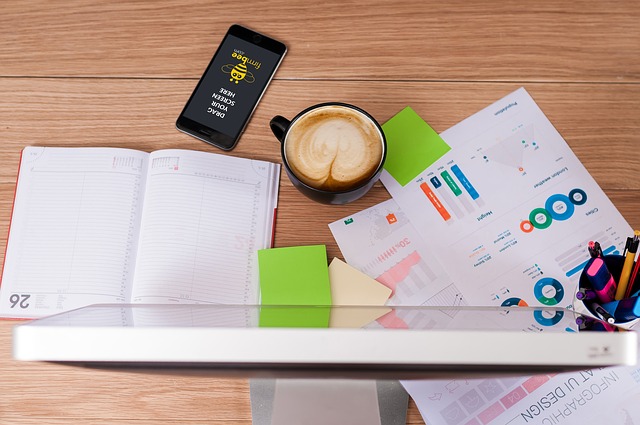 WHAT TO WRITE ABOUT: Get paid to write about anything unusual and interesting, yet practical, ideas for earning and saving more money.
PAYMENT:  $30 to $150 per post.
This is a great place to write and get paid for it. You can pitch them articles that are related to money-saving hacks, success stories, budget planning etc.
I am not sure what they pay for contributions, but I am fairly certain it is a good amount. If your pitch is accepted, you will discuss the compensation with the editor.
The Dollar Stretcher is a group of publications dedicated to "Living Better…for Less".  You will have to pitch something on those lines.
They pay 0.10$ per word. This means you can make 100$ for a 1000 words article.
— FITNESS & HEALTH —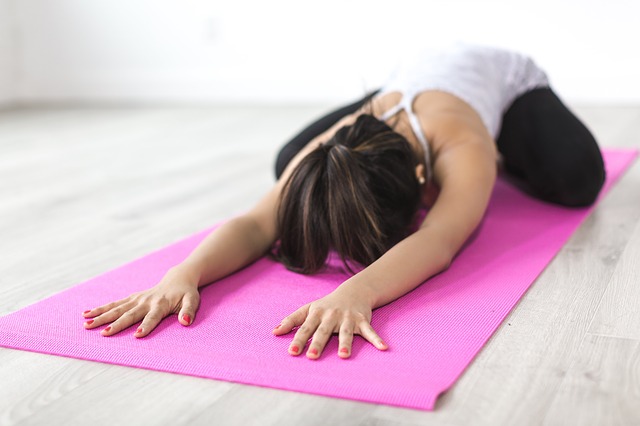 WHAT TO WRITE ABOUT:  Cooking and nutrition science along with the origins of food and social issues related to food networks. They appreciate eating culture and traditions.
PAYMENT: Pay rate: up to $1/word
— PARENTING & FAMILY —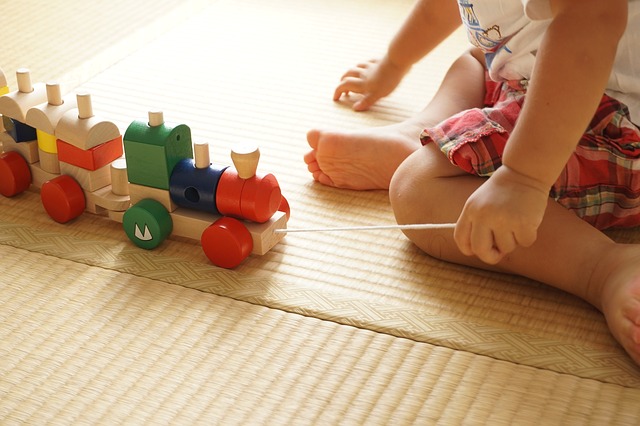 WHAT TO WRITE ABOUT:
Pregnancy and conscious birth
Breastfeeding
Family life
Alternative education
Natural Health and Beauty
Food and Drink
Eco House and Garden
Green Travel
Ethical Fashion
PAYMENT: If you live in the UK, this UK based publication accepts guest post between 1,500 to 2,000. They have a readership if over 100,000 and they pay £75 for every 1000 words!
The status is currently closed but do keep an eye for when it opens. 
WHAT TO WRITE ABOUT: The articles need to fall into one of these categories
Basics of Positive Parenting
"What to do when" type of posts for everyday parenting challenges
"How to" type posts for things we parents want to teach our kids
The detailed list in on their webpage linked to above.
PAYMENT: Articles selected for publication will be paid $75 via Paypal.
WHAT TO WRITE ABOUT: There are 6 categories your submissions could fall under.
Child's spiritual development
Keeping Quiet
Brio Friction – How did I get into this mess?
Modesty
Appropriate dress
Family stages submission
The category titles are slightly abstract, so please go through the link to read the details.
PAYMENT: Pay $50 – 450
WHAT TO WRITE ABOUT: You can get paid to write about anything that falls under this category
Kids & Reading
Traveling
Modern parenting techniques
Words of Wisdom from experts like teachers, doctors, and advocates
PAYMENT: $50 per Featured Piece (never published), 48 hours prior to publication. Please note How We Do It posts are currently unpaid, due to budget constraints.
WHAT TO WRITE ABOUT: Metro Parent will pay southeast Michigan moms to write about the local parenting scene.
PAYMENT: Pay depends on the type of article you submit, and a full list of topics and prices can be found here. Pay ranges from $25 – $200+
WHAT TO WRITE ABOUT: Raising Arizona Kids will pay Arizona moms to write content that will "foster networking and support among Arizona parents and professionals supportive of quality parenting". Featured article submissions should be 1,000 – 3,000 words.
PAYMENT:
$200 and up for feature submissions (multiple sources, 1,000 words or more)
$75 and up for departmental submissions (300-600 words)
$75 and up for web-exclusive posts (300-600 words)
WHAT TO WRITE ABOUT: As a hub for new moms, they want to publish content that helps moms with children from newborn up to toddlers and of course, expectant moms. A lot of their readers are first-time moms, so if you have content that is really helpful to a first-time mom, that's a bonus!
How to's, guides, tips, experiences etc. that are engaging, relatable super helpful and specific. Minimum 700 words.
PAYMENT: Payment: $50+ depending on the length and style of content.
WHAT TO WRITE ABOUT: 
History

Architecture and Decorating
Antiques
Studio Crafts
Travel
PAYMENT: $500 for the first feature from a new writer, more if you are an experienced, skillful writer. If they assign a story to you, they will negotiate the rate before you begin work.
Besides this, there are a few other websites with which you can get paid to write online. They are in different niches, so do check them out.
If you haven't yet found the website in your niche, don't be sad. I am including a few more writing websites that pay you. Are you excited to get paid to write articles at home?
— OTHERS —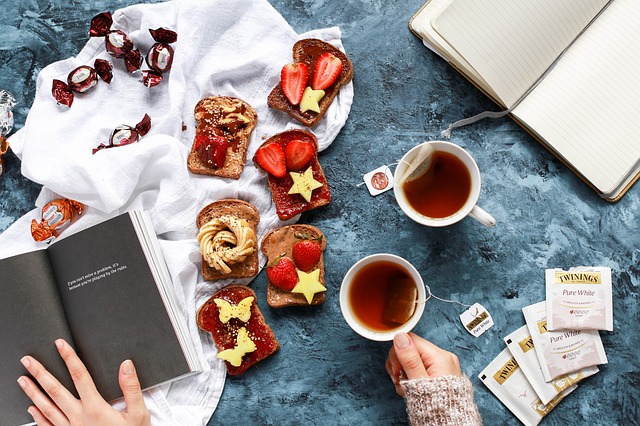 WHAT TO WRITE ABOUT: You can write about memorable, crazy, hilarious, or touching college experience. Stories about friends, class, dating, partying, studying, working, interning — anything that happened to you or around you in college is fair game. (Or: Tell us why you didn't go to college, why college is bullshit, what you're doing instead… )
PAYMENT:  $100. You may be approached for future assignments.
WHAT TO WRITE ABOUT: You can write any list-based article and get paid to write write articles at home, but it needs to be unusual with a bit of humor.
PAYMENT: $100 for the post even if you are a newbie writer.
WHAT TO WRITE ABOUT: Any list based article with a sense of humor, and a love for things unusual or interesting.
PAYMENT: $100
WHAT TO WRITE ABOUT: Did you renovate your house and do most of the work yourself? If so, we'd like to hear about your home improvement project.
PAYMENT: You'll receive a payment of $250 if your home is featured.
WHAT TO WRITE ABOUT: Vibrant Life needs practical articles that stress prevention while promoting improved physical health, increased mental clarity, and a sustained spiritual balance in the everyday life of the reader. They feature articles on the latest breakthroughs in medicine, health, nutrition, and exercise; interviews with leading personalities on health topics; and seasonal, health-related material written in a readable style that appeals to the typical man or woman. Articles presenting a happy, healthy outlook are welcome. We prefer articles that take a positive, holistic approach to a topic and emphasize reader benefits.
PAYMENT: Payment for articles ranges from $100 to $300.
There you go. This is the entire list of legitimate writing websites that pay
Write and get paid instantly in 2019. Start pitching now, and by the time the next year begins, you have a live article published under your name. You can use to just make quick cash or promote your online business (whether you are a virtual assistant, proofreader, writer, scopist or transcriptionist).
Do not forget to check out this list of websites that pay $150+ for each article!
OVER TO YOU –
Are you ready to get paid to write online? Are you ready to write and get paid instantly for your efforts? Do you know other websites that pay you to write? Comment below and add on the list.
Relevant read on becoming a freelance writer and how to get paid to write
Start a freelance writing business, interview #8 – Meet Kevin
How to find and pitch clients your freelance writing services
Freelance writing for beginners interview #5: Meet Lisa Tanner
How to start freelance writing: List of the must-have resources
13+ online writing tools all writers and bloggers must-have
Freelance writing in India? This is how I got jobs that pay $250+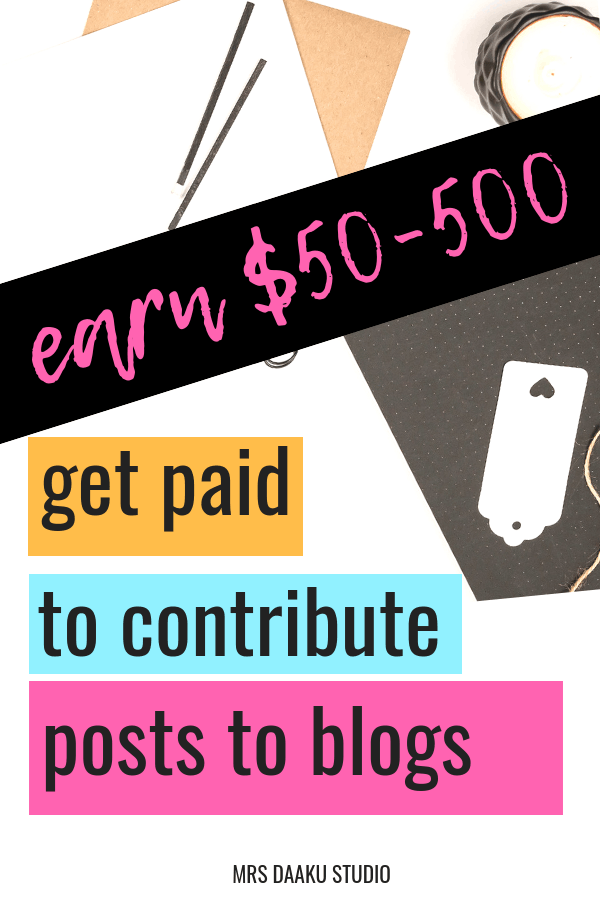 Actionable tips
Check out "Start a blog with ease" series and get started with your blog
Join my Facebook community and post your questions, wins and get the support
Resources that will help you get started working from home – 
50+ work from home options that are high paying
How to be a freelance proofreader and earn $40000 a year
How to be a virtual assistant? Earn $100 an hour!
Resources that I love: 
Grow your freelance writing income by ME!! I share all the strategies that helped me earn $1000 within 2 months of actively freelancing but part-time. It is a 7-day email course that will give you actionable content (the exact kind you need to launch a profitable writing business)
Skillshare – Skillshare is my go-to place to learn a new skill without having to splurge hundreds of dollar. It is an online learning community where you can explore thousands of classes in design, photography, business, and more. You can get started with a free trial using my link and get access to hundreds of courses. 
How to find and pitch clients your freelance services – Are you tired of looking for clients on Facebook groups and job boards? Did you land clients but they offered you peanuts? Well, the only thing you are missing in the picture is to learn how to find and pitch clients your services directly. Using the methods in the book, I was able to make $900 in the first month of freelancing and it has only grown from there. Check it out.
Become a work at home mom – A FREE training session that comes along with a workbook and guides you through the entire freelancing journey. Not only it tells you what is freelancing, but it also tells you the various option and how to go about establishing one (without any INVESTMENT cost).
FlexJobs If you are a freelancer, you should sign up with Flexjobs. It will help you go through great flexible job listings from legitimate employers quickly, easily, and safely. Every single job on FlexJobs is hand-screened for legitimacy, with no ads or scams mixed in, and every single job offers work flexibility such as telecommuting, freelance, part-time or other flexible options.
If you think I have missed any blogging sites that pay for you to write and get paid instantly, add it in. Comment below!
25 websites to get paid to write about anything and almost instantly