Online Jobs for Introverts
Are you an introvert? Are you looking for the best online jobs for introverts that pay well?
…The quiet work from home jobs where you don't have to talk to people.
I understand that you're hesitant to take up these online jobs because there are SO MANY work at home scams out there?
Regular day jobs demand long hours of work in return of not-so-great salaries..
So, tell me – is it really necessary to stay and work our ass off while we suffer? My answer is a big NO!
If you are an introvert who is looking to start your own online business and make money rather than following others, we are here to assist you with the best online jobs for introverts.
There may be many reasons for you to start an online job as an introvert, but ultimately one needs to be stress-free and be able to earn liveable income
Exploring the real self can help you to choose the best possible online job.
You should choose
what you love to do
where you can utilise your full potential
where you can relax and enjoy and
ultimately live a balanced life which results in being productive.
Lets begin
Want to make money quickly? Here are a few platforms to earn up to $25 – $50 in a few minutes!
Benefits of Working Online for Introverts:
Working online brings a lot of benefits to introverts that they always wish for.
Let's discuss a few before going to the perfect jobs list for introverts.
No work pressure and targets,
Flexibility and working your own hours,
You are your own boss,
You can try different jobs,
Work for different clients and more.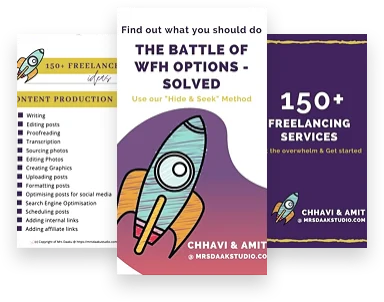 Best Online Jobs For Introverts and Shy people:
So, here we are into the section where we mention the best online jobs for introverts by which you can earn a decent amount.
What is the best job for a shy person? Let's see.
1. Proofreading or Editing:
Freelance writing, proofreading, and editing all are under the single umbrella of content-related work.
All of them interlinked – so, you can either choose one or provide a one stop shop to your clients (i.e. offer all 3 services)
The demand for each of them (freelance writer, proofreader and editors) are on the rise.
But, remember, each of these online jobs require detailed observation and lot of attention to details.
You can work for a company, any blog, association etc looking for editors, proofreaders and writers.
You can quote your price for your skills and work accordingly on your time line.
As a proofreader, writer or editor, you can earn up to $58000+ and more a year depending on your level of experience and skill set.
This 76-minute webinar is jam-packed with valuable information on finding out if proofreading is right for you, attracting your ideal proofreading clients and making money online. Check it out.

If you are looking to upskill yourself as a proofreader, I recommend you check this or this out NOW.
Here are a few trusted companies that offer online jobs that need you to deal with text but not with people.
Related posts:
FlexJobs You can find 100% legitimate work from home jobs and freelancing gigs on this platform
2. Graphic Designer
This is one of the best online jobs for introverts as it contains minimal to no interaction with clients.
You can work from anywhere if you have the required equipment. You just have to be creative to meet any clients' requirements.
You must have skills and experience related to the respective field. By improving your skills and working on an hourly basis – you can earn a decent amount.
Note: You can learn and take free classes on this platform.
One can start his/her own business as a graphic designer or you can up-skill employees and can establish a graphic designing company.
You should start out with a website to showcase your work and socialize virtually to attract the contracts related to graphic designing.
Graphic designers can demand up to $50 per hour on average and can ask for more depending on your experience and the complexity of the work.
Here are a few popular platforms where you can cash your graphic designing skills.
3. Get Paid To Play Games & Watch Videos
The easiest one on our list, right? Most of the mentioned online jobs are involves a particular skill and is time-consuming.
What if we find a way of earning money that requires no work? Amazing right!
Yes, there are such ways to earn.
First tell me, are you obsessed with scrolling videos online and playing games, then here is your chance.
Few websites will pay you for watching videos, shopping online, playing games and sharing your opinion.
You cannot earn a full time living, but it can turn out to be your best side hustle.
Websites like InboxDollars, Swagbucks, Freecash and Opinion Outpost pay a lot of money to their users for watching videos and playing games.
You can also look into odd jobs and one day jobs.
Related posts
4. Data Scientist
If you are an introvert, you may fail to interact with another human but not with data right?
As a data scientist, your work will be related to data managing.
If you have skills related to data management techniques, complex spreadsheets, data reports, etc then you can opt for this job without any further thought.
All you need is a strong background in relative fields like Mathematics, Statistics, Economy, etc.
Be patient, hone your skills and be ready to earn handsomely in this field.
Entry-level pay can range up to 45000-70000$. This can increase along with the experience and can range upto 65000-110000$.
Feels worthy right!?
Here are some few places to find perfect online data science jobs:
FlexJobs You can find 100% legitimate work from home jobs and freelancing gigs on this platform
5. Become a Photo or Video Editor:
This can be the best online job for introverts as this is completely independent.
Your clients will provide you with raw data and you are required to edit the data as per their requirements.
Build your talent in the editing field to earn big bucks, respect, and joy. As you gain more and more experience, you can raise your quote according to your work.
Based on your talent and work, you will be able to grab more offers and consistent work.
As a media editor, you can earn around $30 an hour on average. If you are freelancing and getting your own clients, you can demand more.
Here are some trusted places to find photo/video editing jobs:
6. Freelance Writer:
Are you eagerly waiting to display your writing skills, want to help many out there waiting for the best writer like you to showcase skills?
Note: Check out all posts freelance writing
Go for it without a second thought.
There are abundant opportunities for a skilled freelance writer. All you need is grab it timely.
Note: I HIGHLY recommend you to check out Holly's course "Earn More Writing". She has been able to make more than $250k+ a year as a writer and shares all her secrets in the course.
You can write for websites, blogs, e-books, marketing departments, etc. If you are an introvert that does not like to have content in their own name, then you can go ahead and become a ghostwriter.
The pay can be hourly, article based or on word count. You are free to set your own rates and along with your experience and efficiency you can earn high.
As per Indeed.com, freelance writers that work with companies earn around $24 an hour on average.
If you want to work with your own clients, you can demand more than $100 per article based on your experience.
Freelancing is also a great job for women who have a baby and want a job she can do with them around
Here are a few companies that hire freelance writers: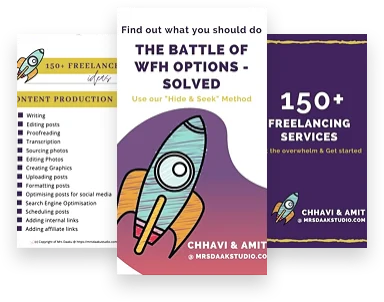 7. Blogging:
Blogging can be thrown under the same umbrella of content development. By managing your own blog you can not only earn money but also you can earn self-respect.
But blogging is not so easy as the jobs above mentioned, blogging needs patience, skills, time, efforts, etc.
There are many recorded cases of people starting a blog on a positive vibe and ending the same within a very short period.
It's constant work to make your blog sustain.
Grab this 5 day FREE challenge for beginners & FREE Traffic Transformation Guide today
But once it starts growing, believe me, you can earn very high margins which can change your lifestyle drastically.
Mainly bloggers earn money from ads, affiliate marketing, sponsored posts, and courses.
So if you have good and valulable content never look back.
All you have to learn is how it works and make necessary modifications at regular basis.
You can earn 6000-10000$ per month easily as a blogger. This is the best job with minimal human interaction.
Want to be a $100K blog? Check these courses out

Starting a website and designing it is not a difficult and tech-heavy task. You can simply get started for as little as $3.95 per month

Ready Set Blog for traffic – It is an EXTREMELY underpriced course on how to make money with a blog for beginners. It tells you how to set up your blog, use Pinterest and implement SEO strategies. Using her tips, I have been able to rank on page 1 of Google. You can read my first income report here.

Stupid Simple SEO (FREE COURSE) – It is the best investment I have made in the blog land. Take Mike's course, apply it on your blog and you can see the results pouring it. Read detailed review here.

FREE SEO lessons (video) – If you're looking for video classes on SEO, you cannot miss out what Lena has to tell you.

Pinteresting Strategies – This is an affordable course that tells you how to use (and, how NOT to use) Pinterest to drive traffic. Using this, I have been able to get a 200% increase in traffic within 2 months.

Affiliate marketing for bloggers – The ONLY resource I have used, which taught me everything required. I also understood a lot of things that I were doing wrong and could have been dinged by Google. Thank god!
8. Virtual Bookkeeper:
To start a successful career in bookkeeping, you should check out Ben's course on bookkeeping.

He has helped over 3000+ bookkeepers make a 6 figure business of it. You can grab his secrets of creating a profitable bookkeeping business here.

Check out this free course here.
Every institution requires a bookkeeper in order to take care of their accounts.
By hiring a bookkeeper, they can outsource financial responsibilities to you
As a bookkeeper, one needs to provide accounting services to his clients remotely. Calculations and maintaining of books can be taken care of by the bookkeepers.
Bookkeeper mainly deals with the institution's financial statement and the transactions on time. They even hold of responsibility of ledgers.
Related posts:
If you really are capable of managing all these tasks with efficiency then don't look back and make this business idea as your side gig. Opportunities are always plenty in this field.
Coming to the earnings part, an average bookkeeper makes around $50+ per hour.
And here are a few legit places to find bookkeeping opportunities.
9. Social Media Manager
This can be one of the best online jobs for introverts as you can assist others.
Social media management has a high requirement and also one can earn a decent income.
Your job would include handling and managing the different social media accounts of your clients (for example, getting likes and comments on a video or growing Twitter following)
If you have the required skills of creating social media strategies (or are willing to learn them), then this is the best online job for an introvert like you.
As every job demands some experience even this job demands your patience, time and skills.
The added advantage here is you can work from where you want to and whenever you want.
The pay range varies along with the experience and the amount of responsibility you hold.
10. Make Money with Photography:
You need not be a professional photographer to make money with photography.
Not only can you sell photos of anything on these apps, you can make a tonne of money selling feet pics or even selling hand pics
If you are an introvert and do not want to interact with people, you can choose to click landscapes or stock photos
Many online platforms offer a chance to upload your photos and sell them.
You can also sell them to hoardings, tourist boards, and relative websites too.
And if you have professional skills in photography you can even go for events and earn a good income.
Create your own website, hone your skills, raise your rates and start earning now. Some times you can earn even more than $100 for a single picture. Amazing right!
Here are some high-paying websites to sell your photos online:
11. Transcription Job
If you have good typing skills along with listening skills, you can opt for this job.
Related Post – How to become a transcriptionist and earn $1000+ a month
All you need to do is convert audio into text. Here you can offer your services to various fields like medical, legal, and industries, etc.
If you are new to transcription, I highly recommend you to check this out (the only FREE resource I recommend)
You need the skill to synchronize typing text with the audio.
If you are good at being a transcriptionist, you can even get the chances to attend events, seminars, and auditions to take down the voice speeches into text form.
You must be capable enough to do the job with accuracy and meet the specified deadlines. Besides that, you should possess good grammatical, spellings and punctuations.
There is a high potential of earning in transcription jobs and it can range between $15-$30 per hour. With more clients and your enhanced efficiency you can earn more.
Here you can try some platforms to find transcription jobs:
Rev,
12. Data Entry Jobs
Data entry jobs are best jobs for introverts with no experience.
All the information, nowadays, is stored in the data form using electronic devices, as these are considered as the safe and easiest way to store.
Due to this, the demand of data entry assistants is high. There are so many opportunities if you are looking forward to joining the workforce as a data entry assistant.
All you need here is a good typing knowledge along with the ability to manage numbers using electronic devices.
And in addition to that, you should have knowledge of data entry software, word processing, and even spreadsheets.
So you need to convert the non-electric form of data into electronic form by using devices and if you are capable enough so why waiting here reading this?
Go ahead! Your future business idea is waiting for you to take actions.
One can earn nearly up to $15-$25 per hour (Variable with experience).
Here are some platforms to find online data entry jobs:
Conclusion – Introvert Jobs
There you go. These are the best and the most flexible careers for introverts with no experience
Being an introvert is not a disadvantage but failing to monetise, is. Thrive to achieve your dreams and keeping learning new skills
There are many ways to earn and start your online business as an introvert and we tried mentioning the best possible ways in this post.
There are so many other ways to earn as one can start selling their own products like crafts, one can be a designer, pet caring, Email support, text chat jobs Etc.
Choose your job according to your interest, talent and time and give your best shot.
Never hesitate to write us back for any further queries. We are always looking forward to assisting you.
You can also check out
Some Important FAQs Regarding Introvert online Jobs:
1. Are these jobs suitable for shy people?
Yes, most of these jobs require minimal human interaction so these can be recommended to shy people too.
2. How do I get paid to work online?
If you work for any company in any field, you will get paid according to their payment methods most probably through Bank Transfer or PayPal.
Or else you can choose your favorite way to get paid if you work for your clients directly.
3. How Do I Know a Company is Legit or Not?
Well, if a company is hiring you based on your skill set, it will never ask you to pay any money to join.
We also suggest you go through the review of the company you wish to join in. If it doesn't have any positive reviews, then consider not joining & working with it.
FlexJobs You can find 100% legitimate work from home jobs and freelancing gigs on this platform
Make Money Online Introverts – comment below and let us know if you are ready?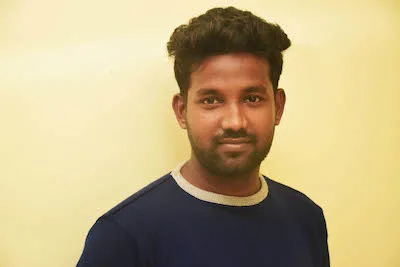 This is a guest post by Siva Mahesh.
I am Siva Mahesh, founder, and editor of Dreamshala, where I share new business ideas and legitimate freelance career opportunities to people ranging from novices to experts. The money making opportunities I share hae helped people become freelancers all across the globe.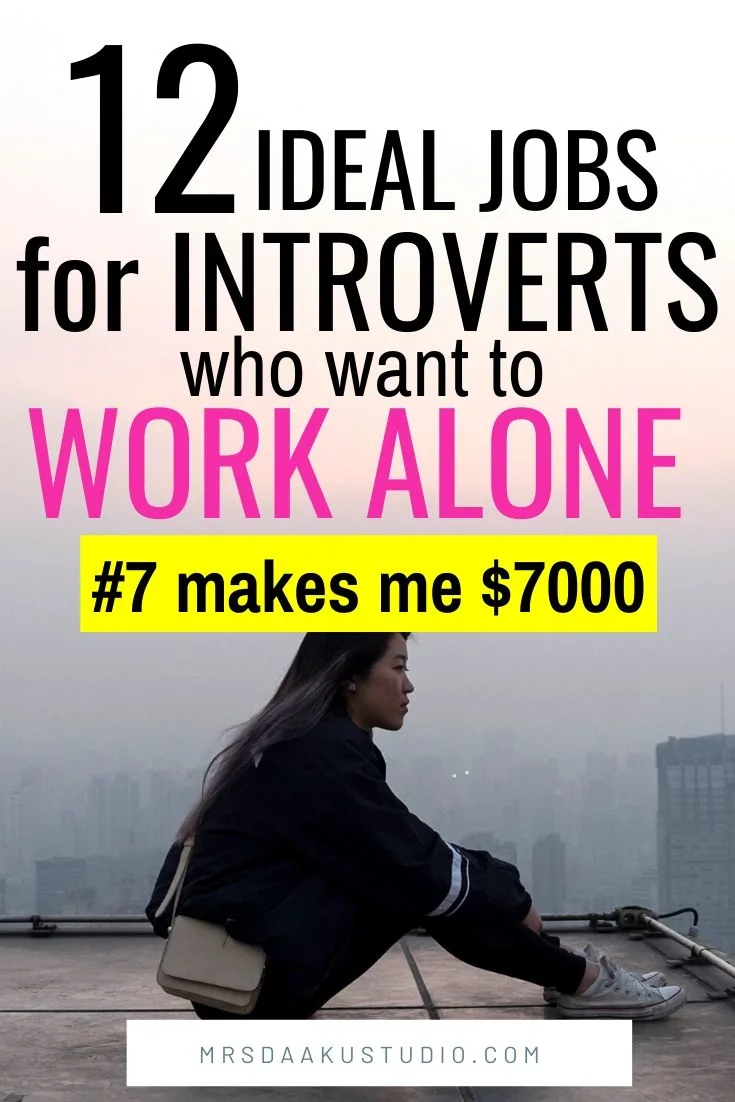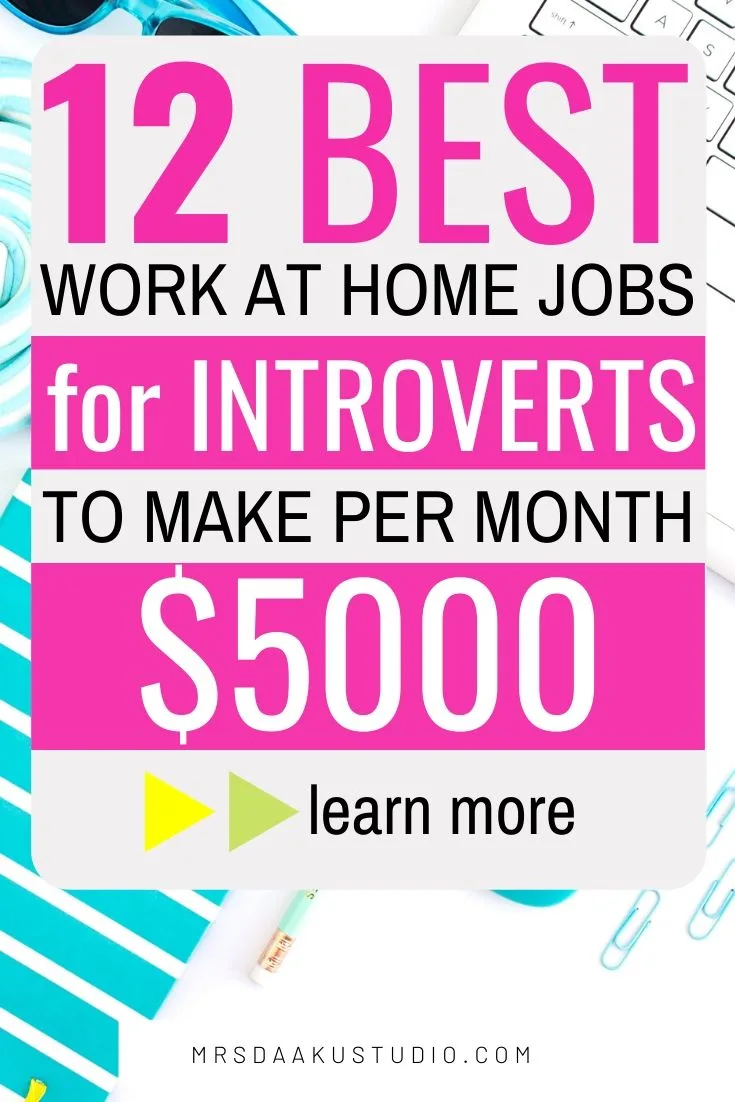 best online jobs for introverts and shy people