40 highest paying apps that pay you money
Wondering what apps make the most money?
Wondering which apps pay you money? Which ones are the legit free money making apps?
This is a list of the best and the highest paying apps in 2020 to make money TODAY.
If you want to make quick and easy money, you should definitely check out these high and best paying apps that pay you money and can help you earn money.
All you need is to download them on your smartphone and start making money with the apps.
Just a word of precaution though –
While these apps pay real money, they will not make you any rich or help you replace a full-time income.
They only provide a great opportunity to make extra income on the side when you have free time.
With some of these highest paying apps, you can start making money fast and today.
The list has money making apps for android phone as well as iOS.
So, tell me, are you ready to make extra money with these apps that make money?
Let's start with the best and the top money making apps that pay you through Paypal, gift cards or in any other form.
Want to make money quickly? Here are a few platforms to earn up to $25 – $50 in a few minutes!
---
TOP MONEY MAKING APPS
You can also watch this video BUT I do not discuss everything that we talk about in this blog post. So, I recommend you watch the video and then read through the post as well.
Do not forget to subscribe to our YouTube channel to get notified as soon as a video is uploaded (don't miss out any job leads from now on!)
Subscribe to our YouTube channel here.
Money Earning Apps
#1 Pinecone Research
Pinecone Research is one of my favourite apps that make money.
With a lot of other survey panels, you will NEVER know how much you can earn. Sometimes it is way too less, and it gets annoying quickly.
BUT, with Pinecone research you get $3 for EVERY survey that you take.
If they have sent you an invite, that means you are already qualified for it and you do not have to worry about disqualifications after having to spend a few minutes.
and, you know what?
Pinecone research is one of the few surveys that pay cash instantly (well, almost!)
They offer to send you money via Paypal account or check and your payments are processed the next business day following survey completion.
People that have used Pinecone research have claimed to have received their checks within a few business days.
Pinecone Research is the highest paying survey apps 2019 and it will continue in the coming years as well
Relevant Read: Pinecone Research Review – A detailed post.
#2 Swagbucks
Swagbucks is a great app that make money for free.
Yes, you cannot make a full-time income with it but it is one of the highest paying apps that pay you real money
All you have to do is watch TV, videos, play games, and participate in surveys or polls.
Yes, they are the best app that pays you to play games.
They are a legit company and I have earned over $100 with them without spending more than a minute or two on the app.
Once you complete a task, you will earn Swagbucks or SBs.
After you gather enough SBs, you can exchange them into cash, gift cards, shopping vouchers and other rewards. For instance, 1600 SBs can be exchanged for an Amazon or Flipkart gift voucher.
Earn $5 sign up bonus, sign up with Swagbucks here.
Once you sign up, you should also refer to friends and family who are interested in it.
Referring a friend can earn you 10% of their earnings for lifetime.
Relevant Read: $100 per survey: Are ready to make money online with Surveys TODAY
It is one of the best money paying apps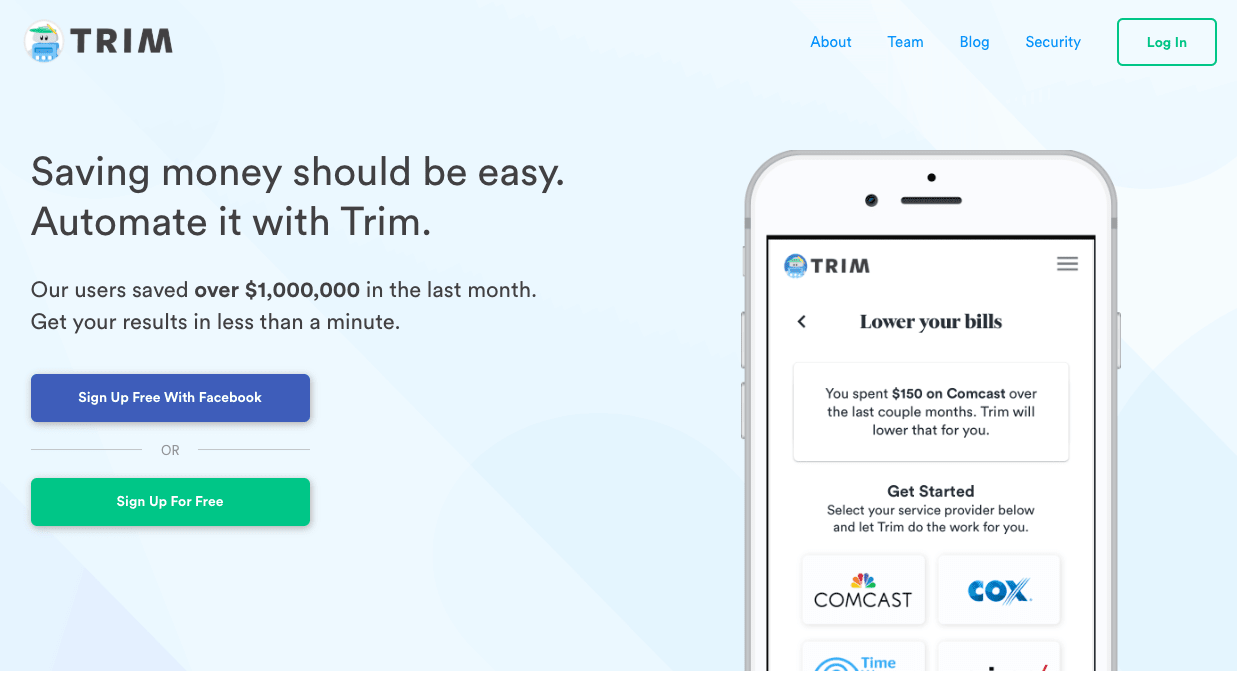 Ask trim is not unlike any other app we will be talking about.
It is NOT one of the best paying apps but it is one the best apps that can you money.
It keeps a track of your daily finances and lets you save more money by telling you where you can cut corners (for examples, any recurring charges that you do not need anymore).
It also compares pricing to ensure you are getting products and services at the best rates.
But, the feature does not end there.
Let's Trim also allows helps you tackle debt strategically and cut down spendings to pay more towards the debt.
Relevant Read: How to get free money? 10+ ways to do it.

Paribus is owned by Capital One.
For those of you who don't know them, they are a reputed financial corporation that specializes in credit cards.
That means Paribus is one of the best and the highest paying apps that make money.
Paribus gives you a refund for online shopping from major online retailers. It analyzes your purchases and any price changes that happen on these platforms.
If there is a price drop for the product you purchase, they will help you get the refund for the difference.
How cool is that?
It is 100% legit! If you are looking to save on your usual shopping and get a refund for things you probably never expected, then go for it.
You can check out Paribus, here. >>
#5 Shopkick
Shopkick is an interesting app to make money with.
You can earn easy cash and gift cards by checking into store or scanning barcodes of specific products.
Once you have purchased the product, you can earn more by scanning your receipt and using the in-apps coupons.
It works at Macy's, Walmart, Best Buy etc. So, get ready to use Shopkick next time you visit your usual stores.
Sign up with Shopkick here.
#6 VIPKID
If you can speak, write and understand a second language or you are prepared to teach English to foreign students (especially, China students), becoming an ESL teacher or a translator is a great job for you.
ESL teacher average hourly pay—$27.94
Translator average hourly pay—$26.55
You can start working as an ESL teacher with VIPKid. Sign up here.
#7 Healthy Wage
Healthy Wage, one of the highest paying apps out there that pays money to lose weight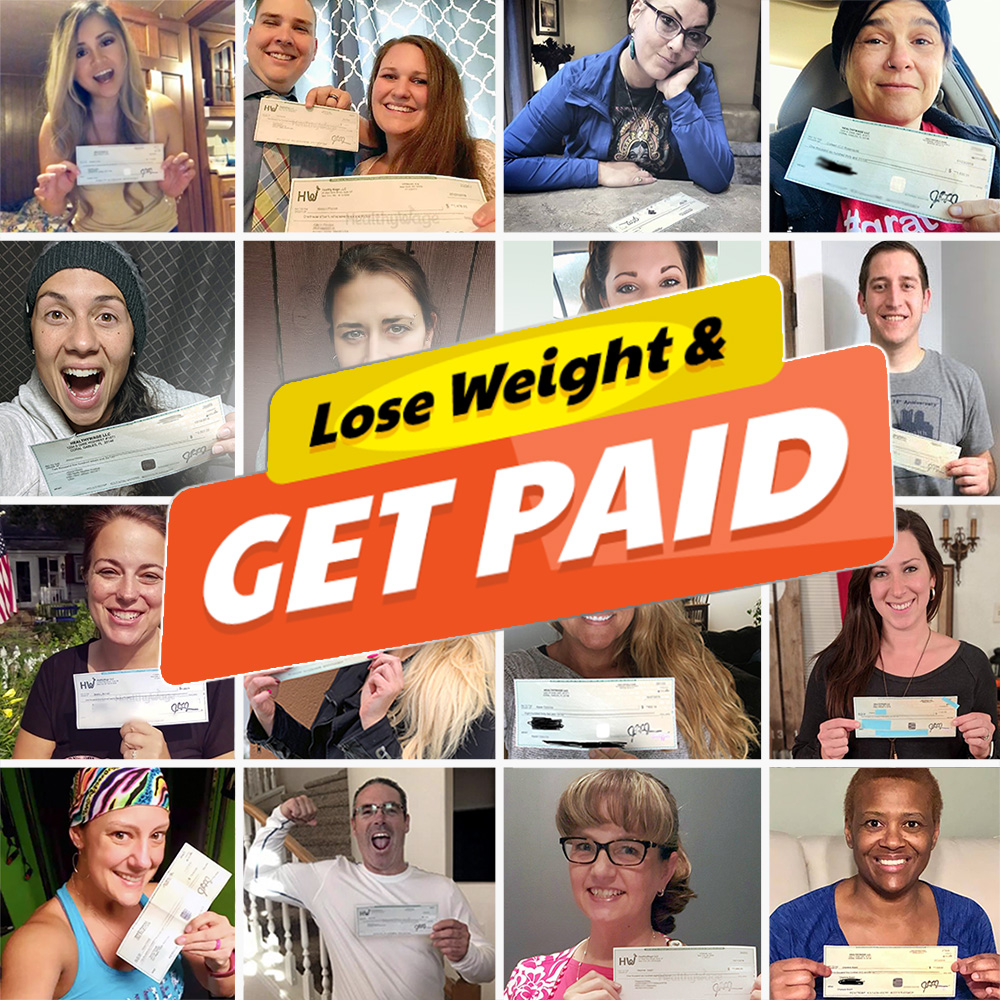 Healthy Wage is a service that pays you to share your weight loss journey.
On the app, you will need to enter the number you want to lose and the amount of time you need for it.
You will also enter how much you want to bet on it.
Their calculator determines how much you can win and sometimes it is up to $10,000.
Head over to HealthyWage now to see how much you could win
#8 Rover
If you an animal lover, dog walking jobs is a great way to earn money easily.
Your job would be to take the dogs out for a walk in the outdoors. It is as simple as it sounds and you do not require any sort of training, degree or expertise.
Register yourself as dog walker with Rover. They will match you with dog owners and you can take it from there.
Rover is one of the most trustworthy apps that pay you to walk. Learn more about getting paid to walk your dog here.
Relevant Read: 16+ apps that pay you walk: Are you ready to get paid to walk?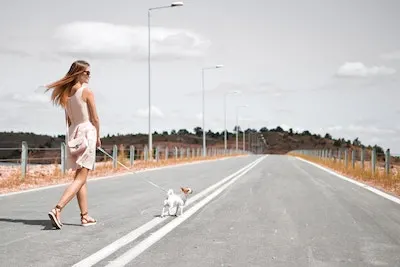 #9 Inbox Dollars
You know which is one of the best and highest paying apps for surveys?
Inbox Dollars.
You get paid for reading emails and you don't have to answer it.
Inbox Dollars is a popular website that rewards you to read emails and complete offers.
They pay in cash via PayPal and bank deposits. So, no matter how lazy you are, you can open an email and read them.
Sign up with Inbox Dollars here and get $5 sign up bonus.
Once you do, they will send you email offers and all you have to do is click on the confirm link to prove that you are ready to read the emails.
#10 Instacart
If you like shopping, you can turn that passion into a money maker by shopping for those who don't or can't
You can opt to work with Instacart.
All you have to do is register with them as a shopper, start shopping for other and delivering the groceries. You can easily make up to $20 per hour as an Instacart Shopper
Sign up with Instacart RIGHT NOW.
#11 Delivery Apps
Holidays and weekends are hot for food delivery businesses. So, you can start delivering meals with DoorDash and Postmates.
You can deliver using bike, motorcycle or even a scooter and set your own schedule. May be, just work on the weekends or a few hours each day.
Sign up with DoorDash and Postmates NOW.
Relevant Read: Need money for Christmas? 35 ways to make quick Christmas cash
#12 GetAround
I can understand if you do not want to drive around with Lyft or Uber. Not everyone has the time to.
If you do not have the time to drive around and still want to earn extra cash for Christmas, you can make enough money with your car with GetAround.

If you are smart and learn how to use the app, you can make hundreds of dollars easily.
You can make $5+ per hour as a car owner who lets other people borrow your car.
Wondering what if someone damages your car? Well, don't worry. Get Around provides $1 million insurance coverage against possible damages
All you have to do is name your car, set availability dates, pick up location and a description.
People who are on the lookout for renting cars can do so on the app and book using the app itself. You do not have to handle any logistics.
#13 Turo
You can also explore Turo.
It is a great alternative of rental cars for people who want to explore locally.
You can list your car and make money from it. Turo has insurance coverage of $1 million as well.
Depending on the car and the area, you can make anywhere upwards of $30 a day.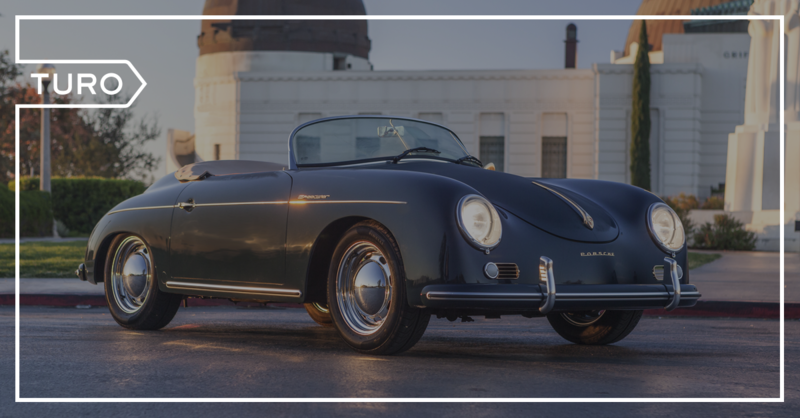 This is definitely one of the best ways to make money in the winter
#14 VIP Voice
Brands and businesses need consumer input to create new products, improve or update existing ones.
And, there are many such companies that prefer to get input directly from actual customers.
While you can get your hands on such opportunities on Craigslist, local colleges or use VIP voice to take part in focus groups.
VIP voice partners with companies to perform focus groups. If you are eligible and are selected, they pay upwards of $100.
Sign up with VIP Voice NOW
#15 Decluttr
Wondering how to make $100 a day from home? Use Decluttr – it is the best online yard sale site to make money
We all have unwanted things in our house.
This is the best time to look through attics, basements, garage and decide on things you need to bid adieu.
If you are lacking the time, you can sell online using platforms like Decluttr. This is available only for the US.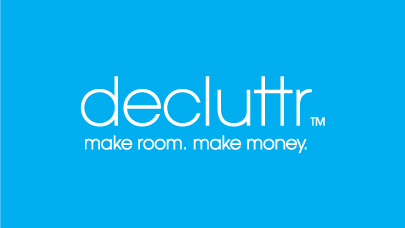 In case you are based out of other countries, you can sell stuff on eBay or the new Facebook Marketplace. You can also join local buy and sell or garage sale groups on Facebook.
Note: I highly recommend reading The Beginners Guide to Selling on eBay as it will help you learn about selling on this platform for profit.
You can easily earn $100-300 by selling off unwanted things.
I recommend you to read 5 Ways to Get FREE Items To Resell for Profit as it will help you learn how to make money by selling items.
Relevant Read: Best items to flip on eBay (+ how to start reselling for profit)
#16 AirBnB
If you have a second home or have some space in your existing one, you can make money renting your property through AirBnB
Make sure to click attractive pictures and specify all the amenities that come along with the rental.
Check out out Airbnb host guide to learn how to start being a host and maximise earnings.
#17 Care.com
This goes beyond walking the dogs and include additional services.
A lot of families travel during the holidays and have to make arrangement for their pets to be taken care of.
Care.com connects you with such people in your area who need a pet sitter while they are away from home.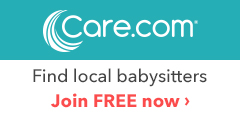 #18 Survey Junkie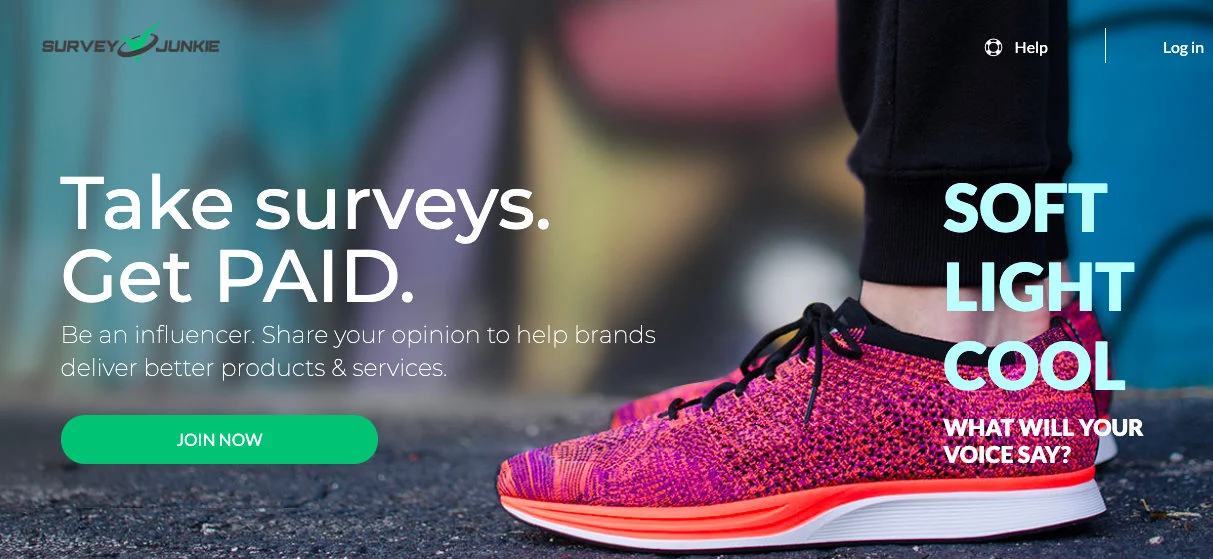 Survey Junkie is one of the only survey companies that I recommend. It is the most reputed and reliable survey sites in the market.
You can access the surveys from your dashboard and redeem the points using Paypal. You should definitely give this one a try.
You can also check out this post on how to earn $100 per survey
#19 Neilsen Computers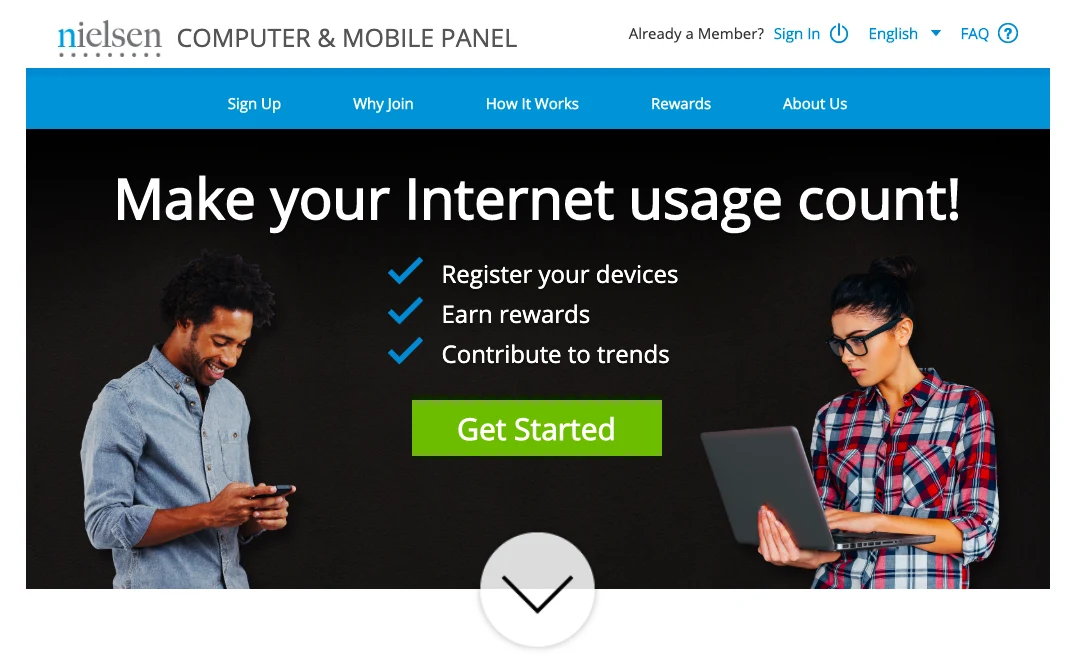 It is an app that pays you to install them. For real.
Install this app and start getting your rewards. You do not have to do or take part in any activity.
The app is directed to understand your internet usage and behavior so they can improve products and services. It is a very non-invasive app and won't put any performance load.
You can earn up to $50 free money every year for installing it. Sign up and get money instantly.
Read: How to make quick money in one day (Earn $100 quickly!)
#20 Dosh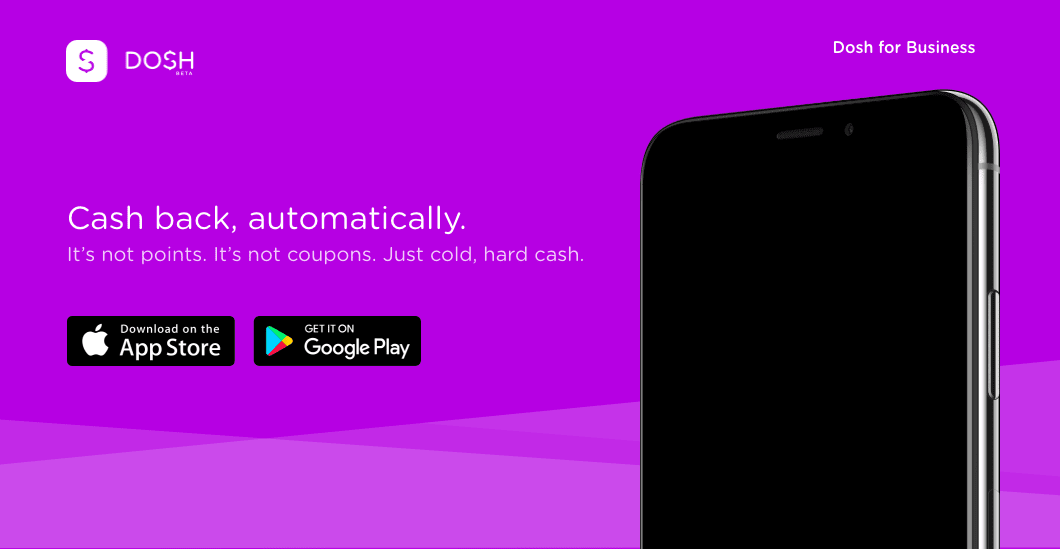 For every purchase you make through your debit or credit cards, you get points added to Dosh.
Once you have collected rewards, you can send money to your bank or Paypal account
#21 Drop
If you use debit or credit cards to make a purchase, you should install Drop.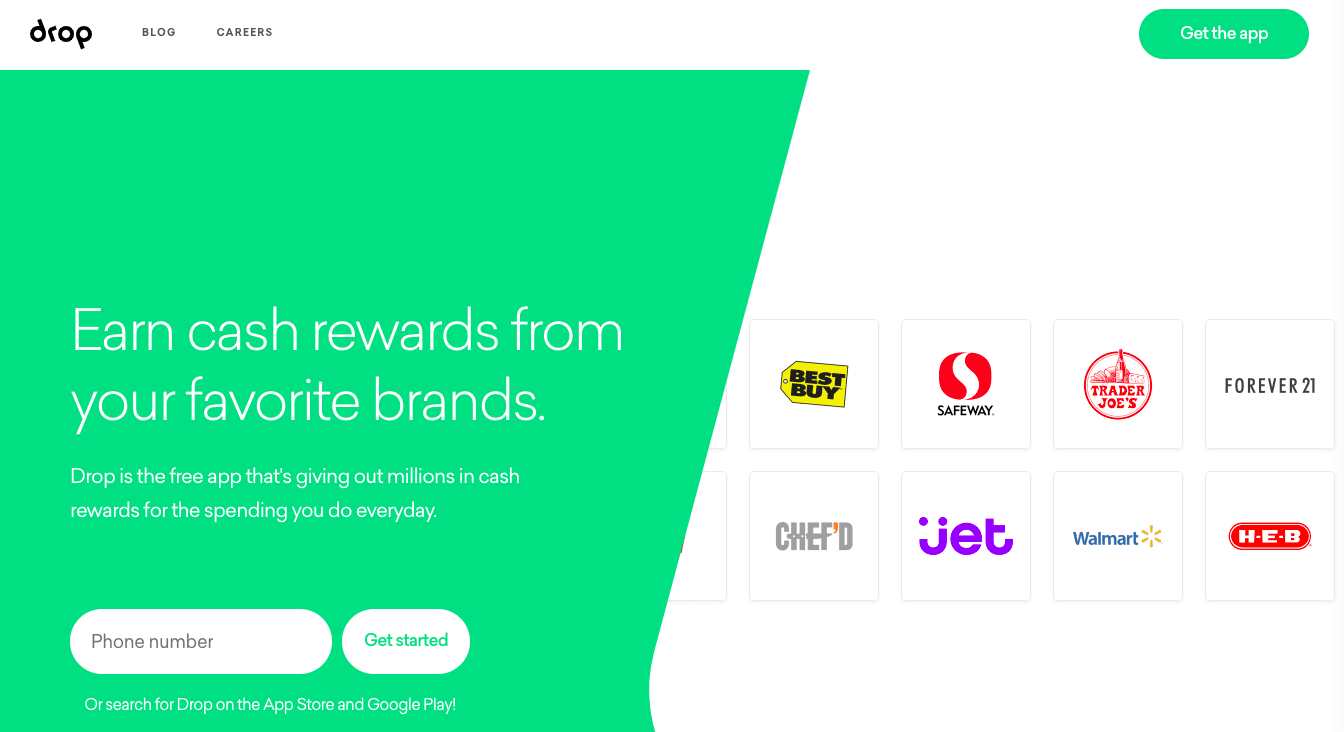 For every purchase you make through the cards, you get points added to Drop. Once you have accumulated enough points, you can exchange them for free money in the form of gift cards.
#22 Smart Panel
Sign up for Smart Panel
Verto Analytics is the company behind the Smart Panel app. They are into market research that gathers insights about smartphone usage by people and sell it to companies that use it to improve websites, apps, and other technology.
It sells this data to companies who use it to improve their websites, apps and other technology.
All you need to do is go to the website and see if you qualify as a participant.
As soon as you download the Smart Panel app you'll get the easiest $5 ever! Each month you decide to keep the app installed you'll make another $5.
Start by filling out a questionnaire to make sure you are eligible to use this method to get some free cash.
#23 Seated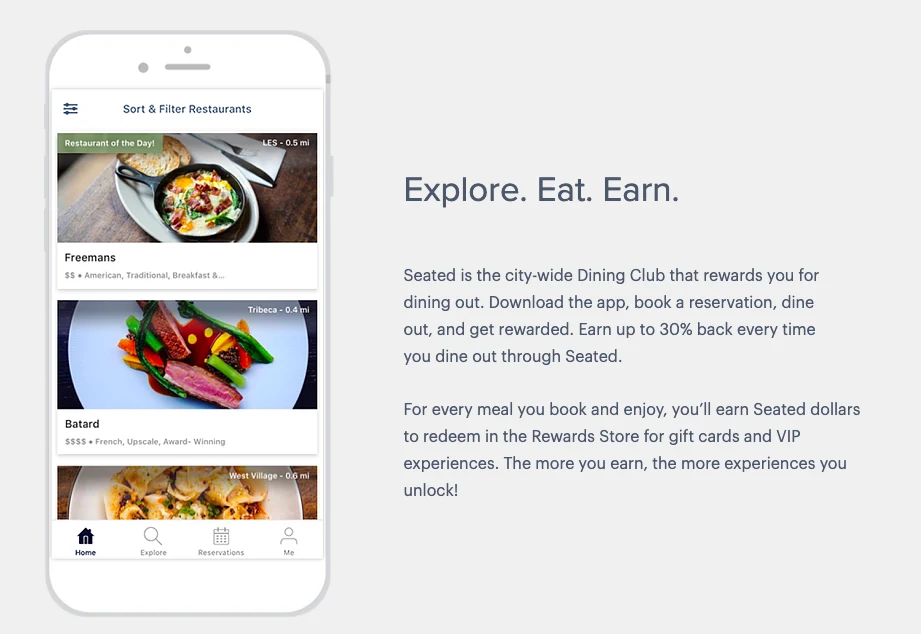 Do you love eating out but it is a BIG dent in your budget? Try Seated.
Every time you book a restaurant, you get a gift code for $10-50 for Amazon, Lyft, or Starbucks. The rewards are available in 24 hours of your completed reservation.
You can get up to 30% back on every reservation.
#24 Ibotta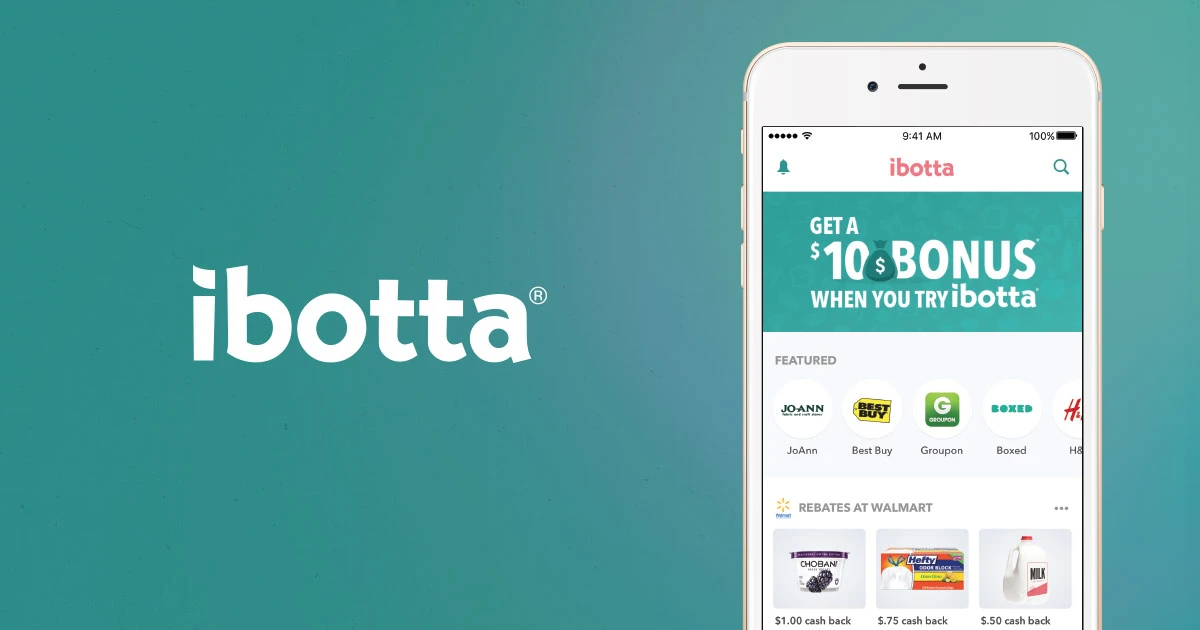 First off, you will get a $10 sign up bonus! Get that free money right now, sign up here!
You will get cash back on everyday purchases like milk, bread, etc.
To get free money and cash back, you will need to add offers before shopping.
I know it sounds a little confusing, but once you get a hang of it, it will help you so much financially. You will understand how it works on the website.
#25 Ebates
If you not already, start using Ebates.
It helps you get cashback on shopping for anything.
Use this link to get a bonus of $10 on signing up and earn cash back as and when you shop using their platform.
They will mail you the cash back money or send it via Paypal, yes, for real. I know people who have earned $300-400 with this.
You can also earn $25 for referring a friend.
#26 Vindale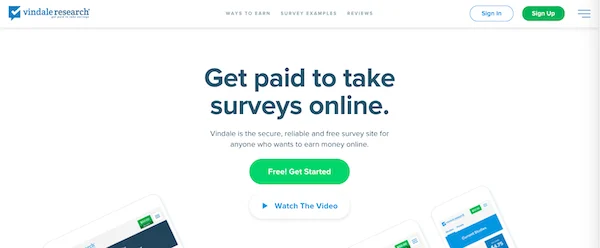 Vindale Research is a survey app.
You are required to answer all the questions in the survey truthfully to earn some money.
You have to sign up, take surveys and make a few bucks. Vindale offers $1 signup bonus for new users.
#27 Stash
Stash is an investment app which allows you to start smart investing with only $5 and more.
It lets you invest smaller sum of money into ETFs (Exchange Traded Funds).
#28 TopCashBack
As the name suggests, it is an app that pay you money in the form of cash back.
You can expect approx. 7% cash back on online purchases.
Believe me or not, Top Cash Back has partnered with major brands and is one of the highest paying cash back apps there is.
#29 Poshmark
Each one of us have old and unwanted things to sell.
With Poshmark, you can directly sell it from your smartphone. The app lets you list all the items you want to sell.
You can find the items around the house – old clothes, purses, wallets etc, take a picture and upload them on the app. The platform is all about buying and selling fashion products.
Once you get an interested purchaser, you will receive a shipping label in your email inbox. All you have to do is print it out and stick it on the box before shipping it out.
If you have a lot of stuff to get rid off, you can make money a lot of money with this app.
#30 StepBet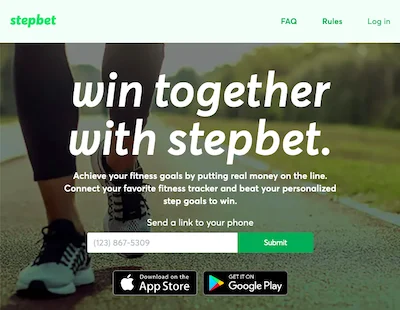 As the name suggests, StepBet is an app that wants you to bet on yourself.
You can meet the goals and win the money or not meet the goals and lose the money.
Depending on your current level of fitness, the app will determine your goals.
You are then required to meet your goals each week for the entire six-week period to be able to win any money
You can bet approx. $40 on your goals.
This the best app to make money fast walking!
#31 Acorns
Acorns is an easy platform to start micro-investing.
It also monitors your bank account and invest the change from your daily purchases. For example, if you buy an item for $2.75, Acorn will round up to $3 and invest .25 in smart portfolios.
Acorn is not an app that pay you money but it will invest your money and grow it for you.
If you have any idea about freelancing, working at home and making money online, you would have heard about Upwork.
It is an app to find freelance clients and work to make an income. You can find all kinds of freelancing gigs – including – graphic design, writing, website designing, logo designing etc.
Always look for blue check that says verified payment to ensure the gig is not a scam.
Also, as soon as you find a freelancing gig that interests you, apply without any delay.
It is available both Android and iOS. Upwork is definitely one of the top making money apps out there.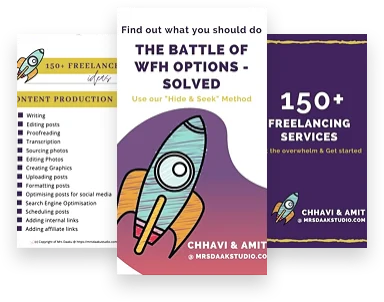 #33 SweatCoin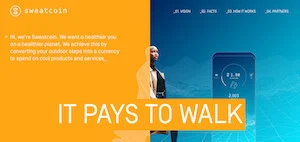 SweatCoin is an interesting app that pays you money for walking.
They do not count in treadmills and walking around inside the house, however, if you are walking outside in the park, you will get rewarded for it.
You will have to use the GPS in your phone when you go for the walks. It also integrates with other fitness trackers like Fitbit.
For every 1000 steps outdoors, SweatCoin rewards you with 0.95 SweatCoins.
Is Sweatcoin real money? Unfortunately, no. It is not. You can use the coins to redeem rewards within the app.
The rewards keep changing so you can hold onto the coins until you find something you are interested in. For example, you can get a gift card for $1000 for 20000 steps.
#34 Raise
Do you own a lot of unwanted gifts cards?
If you are nodding your head, you can sell off those gift cards for cash via direct deposit, Paypal or check with help of Raise.
You will need to upload your listing for free and when your gift card sells, you will make money.
You are also allowed to set your own selling prices too.
Raise accepts gift cards and merchandise from various known brands and restaurants.
#35 Foap
Foap is a photo selling app that is available – both — on Android and the iOS
With Foap, when you sell any of your photos, you can earn 50% of the profit.
You download the app and upload the photos as well as the videos.
#36 EYEem
EYEem is a photo selling app that pays to be a photographer.
All you have to do is click an image and upload it on the platform.
Look – with a single image, you can earn money multiple times (every time someone downloads a photo)
With EYEem, you will receive a 50% commission on each sale and they partner with leading platforms like Getty.
All you have to do is click an image that you can sell on multiple
#37 Mercari
Mercari is the selling app that can be used to sell your clothes along with others old or second hand items that you might have.
It could be anything – from fashion, toys, electronics to anything else that you may want want to sell from around the house.
All you have to do is snap a picture, upload it, fill the description and you are done!
According to them, they have over 100k listings a day with over 35M downloads of the apps.
The payments are really easy to get. You can either get paid via direct deposit with just a minimum payout of $2.
Relevant Read: How to sell old clothes for money? – A beginners guide!
#38 Easy Shift
Easy Shift is an app where you can earn by doing short tasks, for example taking photos of products, checking prices and reviewing promotions.
The app for Easy Shift is available on the app store and Google Play in the US and the UK. It is one of the highest paying apps in UK.
The payments will be made to you via Paypal and it takes approx. 48 hours
#39 LetGo
LetGo is a great selling app (or platform) for buying and selling second hand products locally.
It allows you to get rid of unwanted items from the house easy and fast. You can sell electronics, cars and collectibles to clothing, furniture and other home décor.
All you have to do is take a picture and start selling the items on their platform.
There are no hidden charges and you can sell ANY item.
#40 OfferUp
OfferUp is one of the most flexible selling apps out there.
Not only can you list all the items on the platform, but it also allows you to create a profile (so, buyers can check you out easily).
You can ship your own items and get paid with paypal. That means, you can sell items across the nation as well as locally.
With a bigger and wider target audience spread across the nation, it will become easier to sell your listed products. After all, you are not restricted to a few local people who may be interested.
OfferUp makes selling items extremely simple and easy for you to get rid of stuff quickly.
It is one of my favourite apps that pay you money for selling unwanted stuff.
Are you ready to earn money with these highest paying apps?
There you go.
These are the best and the highest paying apps that pay you money. These are apps that pay you through Paypal or gift cards or checks.
Grab the list, download them and earn money with highest paying apps.
Don't forget to PIN ME.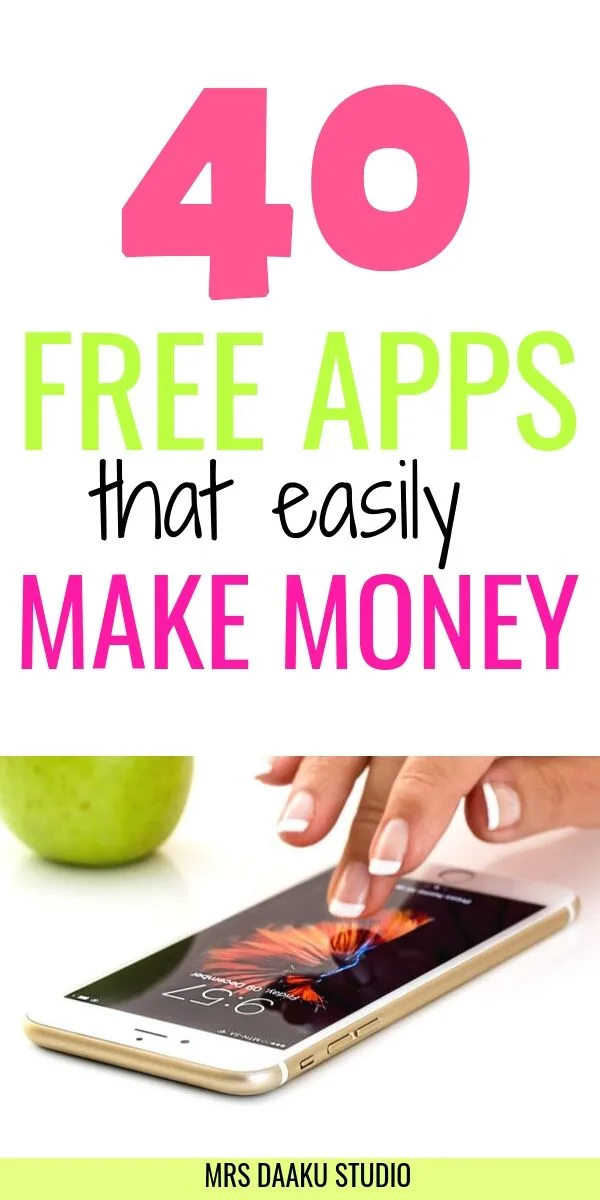 list of apps that make money – 20+ Free Money Apps