Let's talk about no experience jobs for beginners with no experience.
I know it is difficult to find and trust entry level work at home jobs… a lot of them are scams!
In fact, it is a crazy task to look for legitimate entry level work from home jobs when you begin with it – especially if you have no prior experience
So, I have made it easy for you.
I am listing out some excellent entry level remote jobs that you can start anytime starting now.
It answers all the questions you may have –
What jobs can I do from home without a degree?
What are the easiest jobs to get with no experience?
How can I make money with no experience?
What are the highest paying at home jobs?
You can also check out weekend jobs or low stress jobs
Want to make money quickly? Here are a few platforms to earn up to $25 – $50 in a few minutes!
This is a carefully picked list of legitimate entry level work from home jobs.
This is not no fee work at home jobs for stuffing envelopes or anything!
Work from home – No experience, no fees jobs for beginners
Entry level work from home jobs – Full time income

Transcription
Transcription is all about converting audio or video into text. It is an excellent option for beginners looking for no experience jobs online.
Not only are there many transcription companies that are almost always hiring for remote jobs, there is a great potential for transcription to become a full time work at home business.
Check out this FREE mini course to know EVERYTHING about starting out as a beginner transcriptionist with no experience.
A few companies that are hiring
Customer Service
If you have any experience dealing with customers or like talking to people, customer service role is the most flexible way to make money at home.
That said, you need to remember that customer service job is mostly an all-phone jobs. If you are interested in work from home with no phone, check out this list of non phone work at home jobs.
You can also check out this post on chat and email support jobs online.
Many companies offer online customer service roles like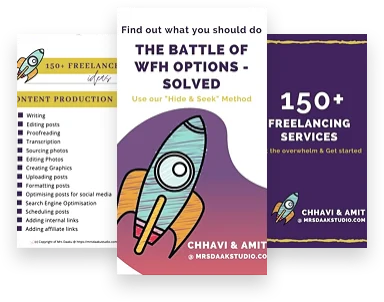 Tutoring
Online tutoring is one of the most popular entry level work at home job right now.
Some of the best companies that hire online tutor will require you to have at least a bachelors degree even if you have absolutely no experience before.
That said, there are other companies that hire without a degree as well.
You can sign up with VIPkid and read my review here.
Besides that, you can also check out
QKids
Tutor.com
Funbulous
Education First
Cambly
Data Entry
You can find entry level work at home data entry jobs easily!
In fact, data entry is most likely going to be your first job if you are planning to work from home without prior experience of any kid.
You can find legitimate data entry jobs here.
You can also check out the following companies
Website Testing
Again, this is an easy work at home jobs to bag but you may not find regular work.
You do not need any degree, expertise or experience to become a website tester. All you have to do is navigate around new websites and give your feedback on functionality and user-friendliness.
To get started, you will need
You can join companies like
Writer
If you like writing, you can work from home anywhere as a freelance writer. I did and you can read more about it here.
In fact, you can grab my free 6 day email course on how to earn your first $1000 writing
You can check out job boards to find entry level work at home writing jobs
Problogger
FreelanceWritingGigs
Besides that, you can also check out places that pay you to write for them.
Freelance writing can become a six-figure work at home job if you follow the tips from Holly.
Virtual Assisting
If you have absolutely no experience and you are looking for entry level work at home jobs, virtual assistant is your best bet!
First, it is extremely sustainable and a lot of entrepreneurs need a good VA.
Secondly, you can offer more than 150+ services as a virtual assistant.
You can check out the following virtual assistant companies to start with
Check out this post for FREE virtual assistant training material
Recommended Virtual Assistance career guides

1. Breaking into VA work
2. How to make $$$ as a Pinterest VA
3. Become booked out
4. Become a work at home mom
Proofreader
This is one of my favourites!
It is a popular entry level work from home job for you.
If you are a grammar fanatic and is very detailed oriented, this is the perfect online job for you.
You can earn money proofreading anything – books, websites, ebooks, dissertations, apps etc.
Relevant Read
33+ online proofreading jobs for beginners: Make money online TODAY!
Proofread Anywhere Reviews – Is it legit or scam?
Proofread Anywhere Review: Make $2000+ each month working part-time
You can check out this 76 minute FREE webinar training to learn more about proofreading as a beginner.
Search Engine Evaluation
As a search engine evaluator, your job will be to analyse search results and ensure it is the perfect match to the query (in other words, it satisfies user intent for the search term).
It may sound very technical to you, but it is not.
You can check out the following companies who hire search engine evaluators regularly
Blogging
Whether you are looking for an entry level work from home job or want to make extra money online, blogging is a great option.
You can work at your schedule and earn at least a $1000 a month. There are bloggers who make $5000-50000+ a month with their blog.
You can also check out how I make money blogging and how you can too.
Note: This blogger makes over $100000 a MONTH. Check out her story and how she makes money online blogging.
In fact, you can make a few thousand dollars with CPM ad networks without having to use Google Adsense or affiliate marketing.
The potential is endless!
This is why it had to top the list of the best online jobs at home for moms and housewives. You can start a blog on –
Parenting
Travel
Beauty
Fashion
Health & Wellness
Mind and Body
Yoga
Self-Worth
Productivity
Save Money
Make money
Teaching
Pregnancy
Relationships
Movies/Music
Modeling etc
It is the perfect stay at home mom job because you are in total control of your schedule (and, there are no "deadlines" as such!)
I recently talked to fellow bloggers and they had some amazing tips to share for beginner blogger and for the summer slump
If you are starting out, you SHOULD also check out this roundup on expert tips on driving traffic to a new blog and start with my start a blog series.
Grab this 5 day FREE challenge for beginners & FREE Traffic Transformation Guide today
Recommended tools for blogging for beginner moms wanting to work at home –
Hosting
Blogging Courses
Ready Set Blog for traffic – It is an EXTREMELY underpriced course on how to make money with a blog for beginners. It tells you how to set up your blog, use Pinterest and implement SEO strategies. Using her tips, I have been able to rank on page 1 of Google. You can read my first income report here.
TSA – They are a bunch of resources by the owner of theSheApproach. Her books are amazing and filled with great information. You can get affordable (and, many of them are free as well) on affiliate marketing, boosting traffic, and Pinterest strategies.
Search Engine Optimisation (SEO)
Stupid Simple SEO (FREE COURSE) – It is the best investment I have made in the blog land. Take Mike's course, apply it on your blog and you can see the results pouring it.
Pinterest (DO NOT MISS THIS!)
Pinteresting Strategies – This is an affordable course that tells you how to use (and, how NOT to use) Pinterest to drive traffic. Using this, I have been able to get a 200% increase in traffic within 2 months.
PinterestNinja – Well-known bloggers stand by this course, and I am going to be investing in it myself sometime soon. Check it out here
Affiliate Marketing
Affiliate marketing for bloggers – The ONLY resource I have used, which taught me everything required. I also understood a lot of things that I were doing wrong and could have been dinged by Google. Thank god!
If you are wondering how to earn money at home for a housewife, this is your answer.
In case, you do NOT want to spend any money in learning the basics, you can sign up with Skillshare using my link and get free access to premium training for 2 months.
Sell on Amazon
If you are an online shopping freak or are good at spotting good deals, then you may consider Amazon FBA program.
You can find good deals on brick and mortar stores or online and resell them on Amazon platform at a higher price.
It is not even expensive to start an Amazon business
With Fulfilment by Amazon (FBA), Amazon will handle the shipment and other handling. That means, all you have to worry, is shop for it.
Note: If you are wondering if selling on Amazon FBA works, you should take up this report and give it a read.
Jessica from the Selling Family makes $5000 a month working part-time.
You can check out her free course on using Amazon FBA here and watch this webinar on 6 steps on building a profitable Amazon FBA business
Bookkeeping
Don't scroll yet.
There are many stay at home moms who work as a bookkeeper and started out with no experience or college degree in accounting.
It is a great income generating small business idea you can start from home immediately.
You will be responsible for recording financial transactions and can work with many online entrepreneur and brick/mortar business.
If you do not want to be working as a freelancer (with multiple clients), you can also work from home with one employer. Check out these 37 websites to find a remote job.
You can earn anywhere starting from $40 and up.
Check out this free training on how to become a virtual bookkeeper.
This is one and the only legitimate work at home bookkeeping course online. It is a self-paced course so it is great for beginner moms looking to start a work from home career
Bookkeeper business launch review – Scam or legit? (+ an interview)
Bookkeeping jobs from home: 6+ companies that hire virtual bookkeepers!
How to become a bookkeeper at home with no experience (+ free course)
Voice acting
Becoming a voice artist can be one of the entry level work at home best jobs.
It is an art of providing your voice to represent a character or give information to your audience.
A voice over artist job will require you to read the script and using your voice bring that script to life.
If you want to know more about voice acting, voice over jobs and voice over training, you should check out this free course.
It will answer all your questions about starting your voice acting career.
You can also take classes on Skillshare. They are absolutely free of cost! Here are a few recommended ones
Voice Over Training from a voice America recognizes
Voice Over Professional Audio Recording, Editing & Marketing
If you want to know more about voice acting, voice over jobs and voice over training, you should check out this free course. It will answer all your questions about starting your voice acting career.
Check out this video on how to make money online reading book and becoming an audiobook narrator
Entry level work at home jobs – Part time jobs

Ridesharing
Ridesharing is a great way to earn money over the weekends.
Whether you are a stay at home parent or a college student, ride sharing can help you earn money quickly with spending lesser time.
You can try driving with Lyft and Uber.
With Lyft, you can $300 after your first 100 rides are done. And, trust me, it is only a matter of a few weeks before you reach that.
It is definitely one of my favourite entry level part time work at home job
Deliver Stuff
People chill on the weekends and that is the best time to take up delivery jobs. It is definitely on the rise and an easy way to make money.
There are many apps that can quickly get you started with this. A few recommended ones are –
Rent out your car
If you use your car to commute to work, it is time to consider car pool or using the public transportation for a few weeks.
If you want to make $1000 without having to spend a lot of your own time, it is best to put your car to work for you
and, by that, I mean – rent it out.
Get Around is a known car sharing app that let's you rent a vehicle to others. They provide with insurance to cover any damage that may occur.
The best part is that they also deal with logistics for you. You do not have to deal with handing over the keys as well.
How fast can you make $1000 with GetAround or Turo (another similar app)?
Well, it depends on the market rental rate of your car and how many hours can you rent it per week.
If you can rent it out for at least 25 hours in a week at $5 per hour, you can make $500 in a month easily.
Survey Jobs
Online survey jobs are an easy way to earn extra money on the side when you are just a beginner in the work from home scenario.
There are many legitimate survey jobs and you can earn up to $100 per survey.
You can sign up with these
Micro Tasks
If you are a complete beginner, start with micro jobs at first. This will not pay you a lot but it will add on to your experience.
The Micro Tasks that you can do from home are
Amazon mTurk, find entry level work from home job with Amazon.
Check out micro task websites online here.
Where To Find entry level work from home jobs or positions?
There are two ways to start working from home
Finding a job with a company that hire remote employees
Work as a freelancer and offer services to a client you find
If you are not sure of what to do, you should start with the first one and then proceed to second.
The first one will make you comfortable with working from home, add to your experience and will allow you to understand work from home.
Once you know what type of job you want to have, you have a few options:
1. Social Media
Depending on who your target client or company is, social media can be of great help.
Twitter, Facebook Groups, and LinkedIn are best places to find potential jobs.
You can look through with help of hashtags, following job boards and be a part of Facebook groups where entrepreneur hang out.
2. Networking
This is one of the best ideas to sustain a freelancing or work at home business.
You need to make new contacts with entrepreneurs and freelancers. You will also need to contact your former employers and co-workers to see if they can help you
You can also get in touch with college friends, family members and anyone you think can help you out.
3. Direct Approach
Cold emails are your best friend.
Do not just kick them out of your list yet… it is one of the best ways to promote and land clients.
And, no, it is not intrusive.
You can check out this ebook on how to find and pitch clients your freelancing services
4. Online Job Boards
There are just so many online job boards to find remote jobs and freelancing gigs
If you want to check out more remote job boards, have a look at the linked post which lists 33+ of the best ones out there.
There you go.
These are some of the best entry level work from home jobs (or best entry level digital nomad jobs) and ways to land them.
Pin me.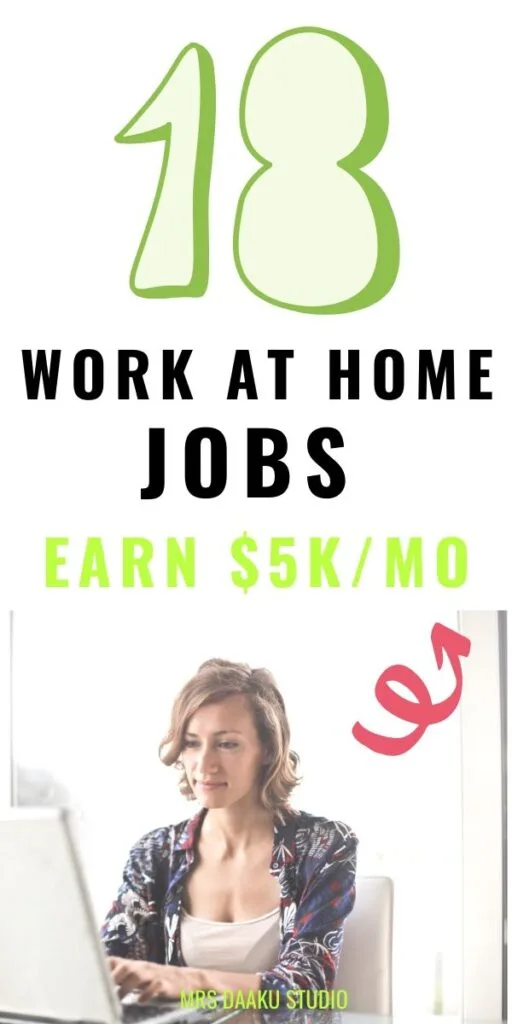 Resources that can help you with land work from home jobs
How to find and pitch clients your freelance services– You can find my strategies to find high-paying freelance writing clients.
Become a work at home mom– A FREE training session that comes along with a workbook and guides you through the entire freelancing journey.
FlexJobs You can find 100% legitimate work from home jobs and freelancing gigs on this platform
Entry Level Work from Home Jobs