Micro Jobs online – Websites to find legitimate micro gigs
If you need extra cash or want to money online working from home, you can consider micro jobs online. There are many micro job sites where you can find small tasks and micro jobs online easily.
I know you'll have tonnes of questions about online micro job sites and make money online with that –
What are the best online micro job websites?
How much do micro jobs online pay?
Are there enough of such online jobs?
Can you make money on crowdsource, a popular micro job site?
How can I earn money by working online?
Don't worry, we will talk (in detail) about online micro jobs and small tasks in detail. You should know that gig economy is on a high right now – it has exploded and companies have started to adopt it widely.
That means, there are millions of people who are required to take up these small tasks and micro jobs online.
For those of you who are still wondering what micro jobs are – They're online jobs that are small with easy set of tasks that can be completed within a few minutes time and from home. You can earn anywhere between $ 3 – 100 and more.
Some of the most common tasks involves data entry. For example, inserting information from a picture into a spreadsheet or tagging images. You are not required to set up an interview, attend meetings, set hours etc – which is a great way to make extra money on the side.
Given that micro jobs are small and sometimes menial, they pay is not competitive. So, if you are short on money and time to start your own freelancing business, you can pick up a few micro jobs that pay same day cash
Let's begin with online micro jobs website.
Note – This post may contain affiliate links. Please read disclosure policy
Want to make money quickly? Here are a few platforms to earn up to $25 – $50 in a few minutes!
PineCone Research: Earn $3 – $5 per each survey guaranteed .Sign up now
You can also watch this video BUT I do not discuss everything that we talk about in this blog post. So, I recommend you watch the video and then read through the post as well.
Do not forget to subscribe to our YouTube channel to get notified as soon as a video is uploaded (don't miss out any job leads from now on!)
Subscribe to our YouTube channel here.
I. The Pros and Cons of Micro Job online sites
Pros of using micro job sites –
No startup costs for any micro jobs online
Requires only computer and internet connection
No interviews or calls
No commitment
Little to no experience needed
Micro jobs online are a great opportunity to make quick cash
Cons of using micro job sites –
No major paydays for micro jobs online
Lot of time required if you want higher paydays
Competitive as a lot of people are applying to same jobs
II. Types of Micro Jobs
There are several types of micro jobs but most of them deal with data entry jobs online and categorising. You can also find jobs like surveys that pay $100 and testing websites
The more time and experience you will have with online micro job websites, the more you will be able to earn money. This is because you will get access to higher paying tasks like transcription.
If you are new to transcription, I highly recommend you to check this out (the only FREE resource I recommend) The 7-Lesson Mini-Course that will jumpstart your transcription career.
The major benefit of spending time finishing up micro jobs is the ability to level up. When you level up, you qualify for more complex and higher paying tasks while facing lesser competition.
While the increase in pay isn't all that much numerically, but it is ALWAYS better to make more money online – for example – $8 an hour instead of $4 an hour.
III. Best Paying Micro Job Sites
There are a lot of companies and micro job apps that pay you for small tasks and micro jobs. If you can sign up with a few of those and work on a regular basis, you can earn extra cash
So, let's see which are the most legitimate and best paying micro job sites.
1. Swagbucks
Swagbucks is a survey as well as a micro job websites that award points for doing small tasks. For example, you can earn money online by taking up small tasks such as –
You can also install this micro job mobile app to earn money in your free time or while you are commuting. It is easy to gather up Swagbucks everyday. If you collect 1000 points, it will be equal to $10 or gift cards at retailers like Walmart, Amazon and iTunes.
You can get instant payout in the mode you select. Find more websites like Swagbucks here.
Sign up with Swagbucks
2. Inbox Dollars
Inbox Dollars lets you earn cash doing small jobs online. You can make money and earn extra cash by reading emails, playing games, taking surveys, watching videos and much more.
You can earn up to $5 per survey. Before you can get the cash in your account, you will need the balance to exceed $30.
That said, you can still ask for payment but a small service fee will be deducted from your account.
Join Inbox Dollars for a $5 bonus here
3. Amazon MTurk or Mechanical Turk Micro Job
Amazon MTurk is the most popular micro tasks website online. The tasks on Amazon mTurk are known as HITs and you will get specific cash amount for each HIT you complete. The completed tasks should also be accepted by the requester for you to get paid.
You can either redeem in cash directly to your bank account or put it as an Amazon gift card. Find out many more sites like mTurk here.
4. Clickworker
Clickworker is a great alternative or addition to Amazon MTurk.
You can find a variety of tasks on the platform. Some of the tasks includes text creation, copy editing, web research and proofreading amongst others.
So, how can you get jobs on clickworker? Clickworker requires you to complete some assessments before you can pick up certain types of micro jobs.
This is to ensure you have the right skill and experience to complete it accurately.
Clickworker pays every week with SEPA or PayPal.
To start a successful career in bookkeeping, you should check out Ben's course on bookkeeping for beginners.

He has helped over 1000s of men and women start a profitable bookkeeping business from home.

Take this free course on bookkeeping today.
5. Crowdflower
Crowflower, as the name suggests, is another micro task site that people often equate to the above two. It has jobs similar to that of Clickworker.
Once you sign up with them, you will access the user dashboard for contributors. Contributors are then given levels that match their skills and work performance.
As and when you move up the levels, you can become a skilled contributor. As a skill contributor, you will get access to better paying micro jobs and small tasks.
Just ensure you finish tasks with accuracy and ensure that you're completing them with 100% accuracy. You'll get paid via PayPal.
6. Easy Shift
Easy Shift is an app that pays you money to complete small tasks that involve running errands around your neighbourhood.
For example, taking photo of a store display, checking gas prices in the area or giving a review. Once the tasks are done and approved, you will be paid via Paypal in 48 hours.
7. Fancy Hands
Fancy Hands are a virtual assistance company and requires people who can perform small tasks for various businesses. For example, managing calls, scheduling appointments, making phone calls etc.
They'll pay between $3 and $7 on an average. It could be a higher pay for more complicated tasks.
Your work will have to be approved and you get paid for them every other week via Dwolla.
You must have a headset with an attached microphone to get started with them.
I recommend you check out Abbey Ashley's free course on how to start working as a virtual assistant.

This free webinar will help you understand how to start out as a virtual assistant and become a booked out as quickly as possible.
8. Field Agent
Field Agent is another micro job app. Your tasks on Field Agent is related to shopping – for example – taking a photo of in-store display.
Once you sign up, your device will use the location to find available tasks near you. It will depend on you whether you want to accept it to reject.
If you are accepting a micro job, you will have two hours to complete a job.
Most of the tasks range between $1 to $12. You can easily cash out your earnings at any time via Dwolla or your bank account
9. Fiverr (best freelancing & micro jobs online website)
If you want to become a freelancer, there is no way you can miss out on Fiverr. It is one the most popular and reliable online micro job websites.
As a freelancer, you will create gigs that you want to sell starting at $5. It will all depend on your skills and experience. A lot of people have found success with selling gigs on Fiverr.
If you want to start freelancing, sign up here for this free training.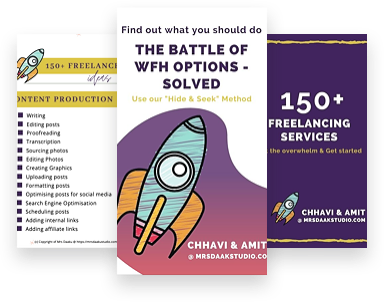 10. Gigwalk
Gigwalk has the highest potential to earn money depending on the task. Most of the task ranges between $3 and $50. A few of them could also fetch you $100 and more.
You can only accept one gig at a time and you will have to complete it within 8 hours. You will be paid via Paypal within 5 days after you tasks are approved.
Most of the tasks that are on the platform include visiting local businesses and verifying information.
The name also reminds me of apps that pay you to walk. One of the best ones is Sweatcoin, check it out here.
11. JobBoy
JobBoy is a new micro job site.
It focuses on helping people who want help with completing social media campaigns by gaining followers or likes, signing up for newsletters and other tasks.
You can make a few cents per task and these tasks take a few seconds to complete.
There are other tasks available on the platform as well – the ones that take up more time to finish.
Once you have finished, you will receive a rating based on your performance. You have to maintain a success rate of at least 25% to continue working on the micro jobs.
You only need $10 in your account to withdraw via PayPal or Payza.
12. Microworkers
You can earn extra cash with micro jobs available on Microworkers.
If you have a higher success rate of finishing jobs accurately, you will have access to better paying jobs.
You can get paid via PayPal, Skrill, Dwolla, and bank transfer along with requiring a minimum account to cash out your earnings
13. Minijobz
Minijobz offer simple and easy tasks for you to complete and earn money online. Most of the micro tasks are related to quick sign-ups and social media related jobs.
You also get a $0.50 bonus just for signing up for Minijobz.
14. Mobee
You can find many small tasks on Mobee – a few are shopping related, a few are simple surveys and other may focus on verifying business information.
You'll get points for each task you complete and you can expect to earn somewhere between $1 to $5 per task in most cases. In fact, you can get additional bonuses when you refer it to your friends and they sign up
You can exchange your points for a variety of prizes, gift cards, or cash.
15. OneSpace
OneSpace offers better paying micro jobs that require some amount of skill, for example, writing and editing. You can find smaller tasks like data entry, image tagging and quick research projects as well.
Payments are made via PayPal.
16. RapidWorkers
RapidWorkers offers quick tasks, for example, sign up forms, creating new email accounts, social media follows etc.
You can get paid via PayPal, Skrill or bank account immediately after you have accepted and finished a task.
17. ShortTask
Short Task is a micro job website is focused on data entry tasks. Once the seeker of the service approves the work you have submitted, you will get money in your account.
You'll need a minimum of $10 to cash out your earnings.
18. Smart Crowd
Again, most of the tasks on SmartCrowd platform are related to data entry. For example, transferring data on an image into a document.
The pay varies on task but they will pay you a few cents for each approved task
You can get paid using Dwolla
19. Task Rabbit
TaskRabbit have odd jobs (as well as side jobs) that help people in your area with small tasks. For example, you can help an elderly carry groceries from the car.
You will need to bid on the tasks you want to complete. Once you have completed the task assigned, you will be paid post 72 hours.
You can cash out with a check or PayPal when you have a minimum of $25.
20. Upwork
You can find a wide range of tasks on this platform. Writing, web research, logo designing, website designing, testing etc are a few of them.
If you search, you will find a lot of micro tasks too. The pay would be much lesser though.
Upwork takes a cut from your pay. The longer you work with them, the lesser fee they will cut from your pay.
If you want to start freelancing, sign up here for this free training.
21. Appen
Appen hires work from home workers regularly.
Some of the tasks include rating apps, web search evaluations, transcription and translation.
22. ySense
You will get paid to do tasks online – for example – to take surveys, try new products and services.
Again, your earnings will vary on different factors – time, skills, experience etc.
You will be paid via Paypal, Skrill or Payoneer.
23. Figure Eight
They have tasks that involves finding errors in data, text and spreadsheets. You will also find work in other categories like social media.
Their platform keeps a track of accuracy. As and when you finish tasks, you will be marked for it and you can level up.
Once you level up, it will open up more complex jobs that pay higher.
You will be paid via PayPal and withdrawal requests are processed once a week.
24. Scribie
They hire remote workers to perform audio and video transcriptions.
Before you can start picking up micro jobs or any other tasks, you will need to submit an application and pass a transcription test.
You should be able to understand English because you will be hearing conversations and writing them down.
Pay is between $5 – 25 per audio hour. You are paid via Paypal
If you are new to transcription, I highly recommend you to check this out (the only FREE resource I recommend) The 7-Lesson Mini-Course that will jumpstart your transcription career.
25. UserTesting
You will need to pass a simple test before you can qualify as a tester.
Once you do, you will be employed with them and earn upto $15-20 per 20 minutes. If you work for an hour, this can easily mean $40+ per hour.
As a part of UserTesting, you will be require to visit a website or an app, complete a set of tasks and give feedback. You can find more website testing jobs here.
All payments are made via Paypal and you will receive payment 7 days after completing a task
26. Spare5
Spare5 is a micro task platform that pays you to complete jobs on their website or app.
The tasks require human feedback. For example, assessing language, drawing boxes in images, tagging photos with keywords, and more.
Once you sign up, you will need to fill up a welcome survey that will collect your demographic information.
The pay per task varies between $0.01 to $0.50. No task will take you more than a minute or two to complete.
27. People per hour
This is similar to Upwork.
You will need to contact the employers on the platform with a reasonable proposal. If yours is accepted, you will be allowed to work on the task.
Sometimes you may have to give an interview. Peopleperhour pays through Paypal.
If you want to start freelancing, sign up here for this free training.
28. Remotasks
Most of the tasks on this platform deal with Image annotation, cuboids, image tagging, content moderation etc.
They make payments on Tuesdays of each week via Paypal.
29. Guru.com
Guru has been around for a long time. You can find jobs for designing , Management, marketing, software developing, writing and engineering etc.
They do require you to have required skills to take up any job.
They pay via Paypal.
Conclusion: Micro Job Sites
There you go. These are some of the best online micro jobs sites to start working online and make money.
You can easily make $500 a week with these tasks. In fact, if you're looking for small tasks which does not require too much experience, you can get paid to walk the dogs and sell feet pics.
Are you ready to get paid to do tasks online?
If you want to start freelancing and make a full time income, sign up here for this free training.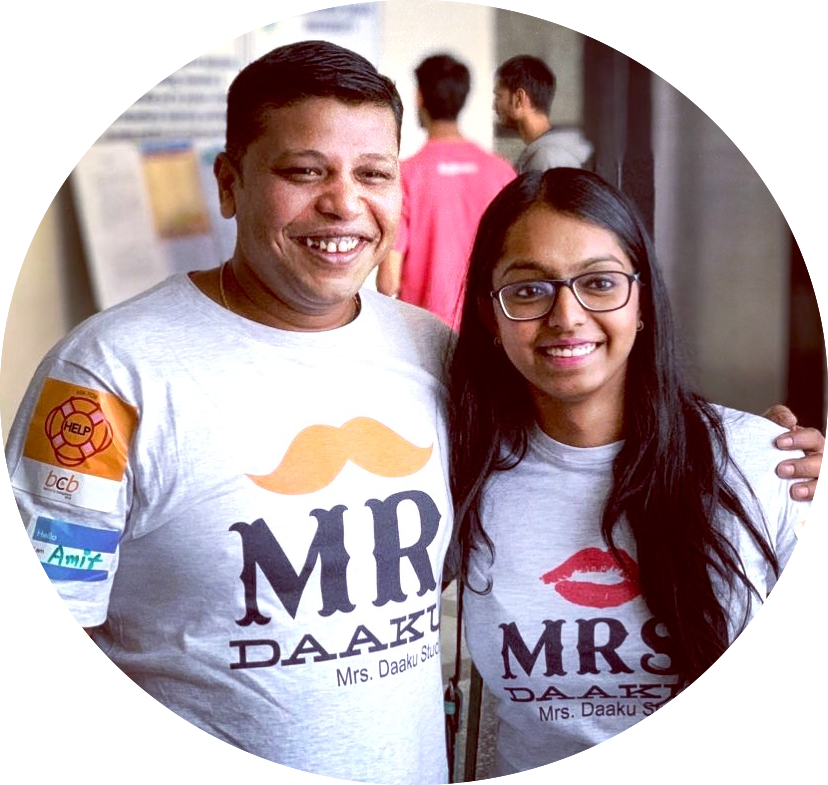 Hi buttercup, thank you for stopping by. We're Chhavi & Amit.
We're a couple who quit our high paying jobs as a lawyer and an engineer to start hustling online. Now we're full time bloggers, YouTubers, work at home expert and Online Business Coaches featured on Forbes, Business Insider, Readers Digest, CEO Blog Nation, Starter Story, Yahoo! Finance, MSN, BankRate and so much more.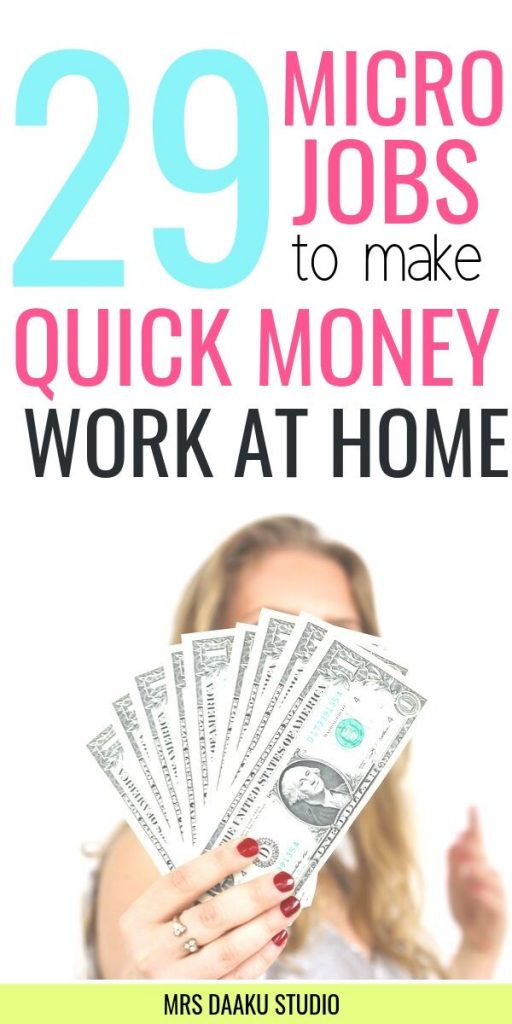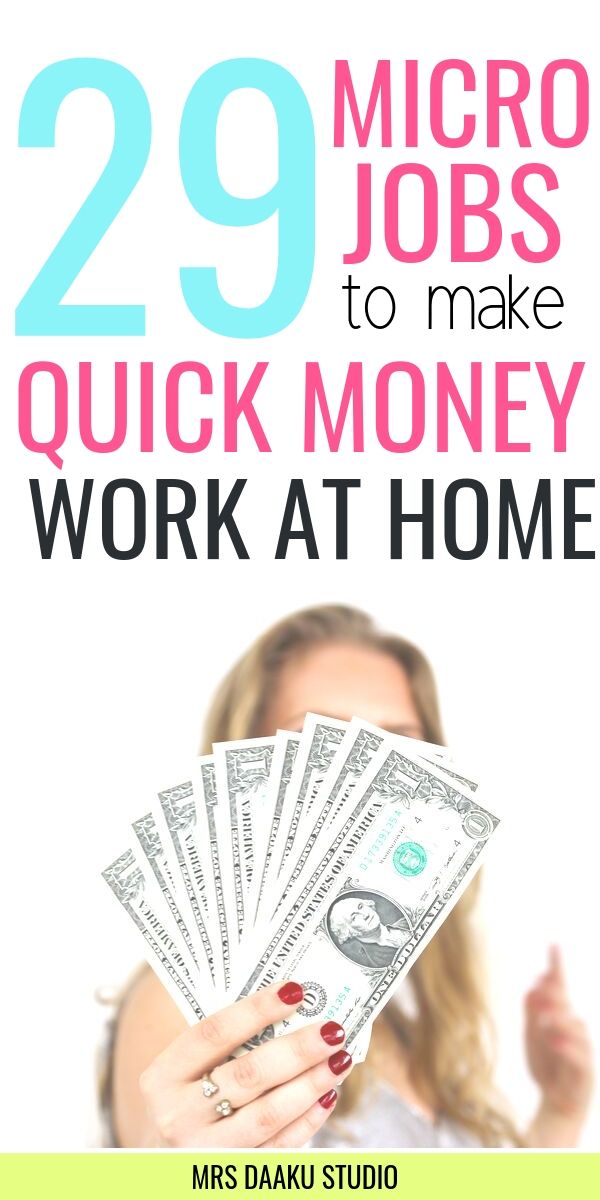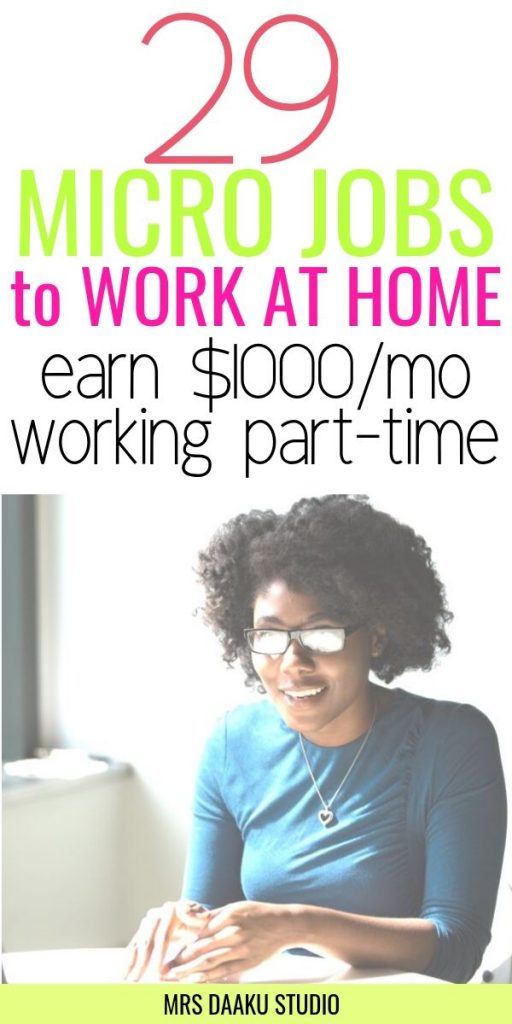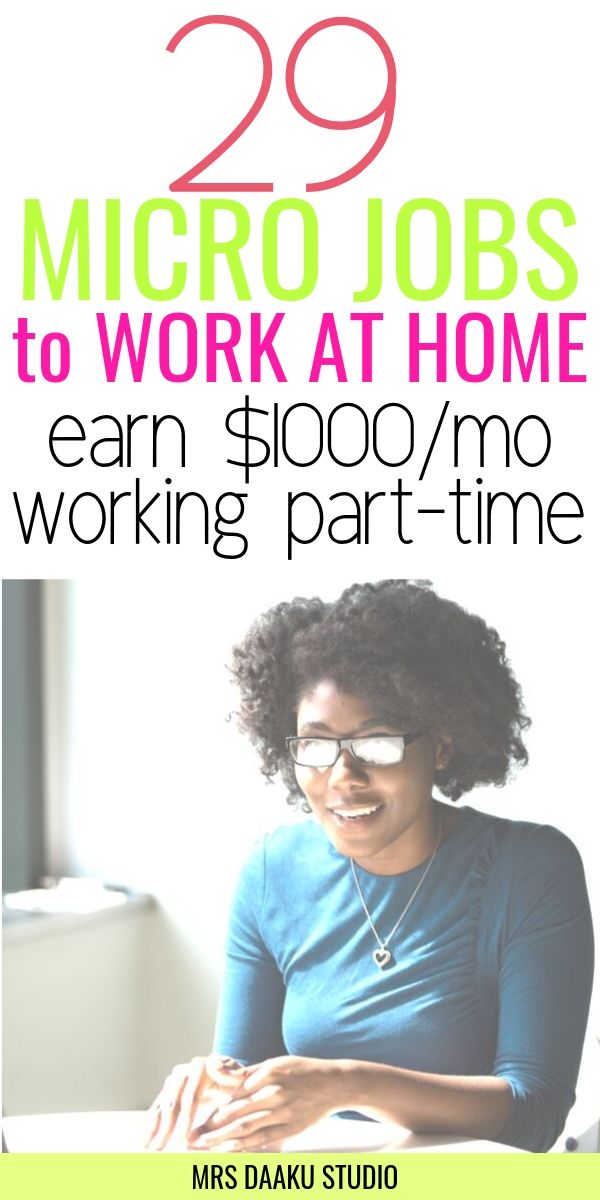 Online Jobs – Micro Jobs to earn money online