Drive for Uber Eats
Do you want to drive for Uber Eats, deliver food and get paid for it?
In this post, you will find all the details about driving for Uber eats, requirements as well as how much money you can make with this delivery gig.
We all know Uber – it is one the most popular cab for hire (ride sharing) service across the globe.
The good thing – they now have another segment (Uber Eats).
Uber Eats is a food delivery app that allows you to order food from local eateries. Just like Zomato, you can get food delivered at your place.
The delivery boys, who are responsible for delivering food, are hired by Uber Eats regularly.
Uber Eats delivery drivers are independent contractors who will pick up and drop off food orders.
So, are you interested in driving for Uber Eats and make some extra cash on the side.
In this article, we will go over everything you need to know about becoming an Uber Eats delivery partner including how do I become a Uber Driver
Note – This post may contain affiliate links. Please read disclosure policy
Want to make money quickly? Here are a few platforms to earn up to $25 – $50 in a few minutes!
PineCone Research: Earn $3 – $5 per each survey guaranteed .Sign up now
---
What Does an Uber Eats Driver Do?
Want to drive for Uber Eats and wondering what does a delivery driver do?
Like most other food delivery app or gig economy app, a delivery driver will pick up food and deliver to the customers name.
If you decide to become an Uber Driver, the process of how to become an Uber Driver, requirements as well as the getting paid is mapped out on the app.
The customer orders the food and pay for it along with the delivery. An Uber Driver will then use a car, bike, scooter or walk to deliver your order.
You can work as a Uber Driver for as long as you like – a few hours, weekends or throughout the week – everyday.
How would a Uber Eats driver day look like?
Once you have signed up with Uber Eats and approved, you can begin your day by logging in to the Uber Partner app.
You can start accepting orders on the app after you have logged in. You will use the app for navigation and customer information (order details).
After the delivery is done, you can check your earnings on the Uber Eats app.
You know what is so great about it? You get paid weekly!
How Much do Uber Eats Drivers Make?
Well, this is certainly the most important question. How much money do Uber Eats Drivers make?
According to Ridesharing, Uber Eats drivers can expect to make around $8 – $12 per hour after factoring in vehicle expenses. Delivery pay can vary quite a bit from day to day and hour to hour, and it's crucial to work lunch and dinner rushes if you want to earn on the higher end of the pay scale.
In another article on Earnest, we find that average pay for gig apps similar to Uber Eats is between $150-350 and more.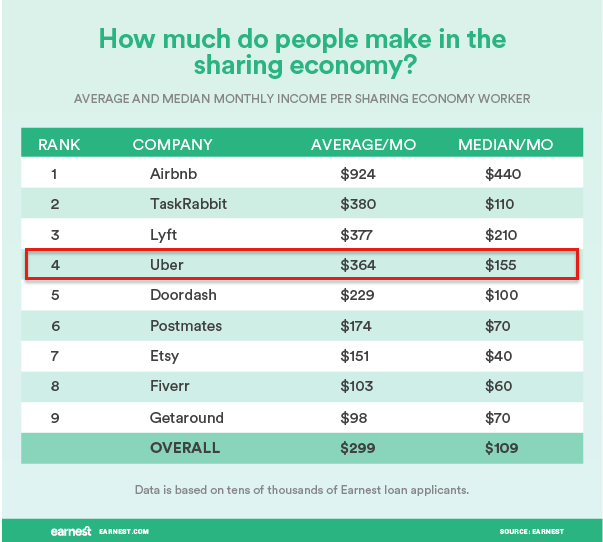 Of course, the amount of money you actually earn depends a lot on how much time you give to it and when. For example, lunches and holidays are in-season and you can expect to earn more than normal
Glassdoor says the national average Delivery Driver salary is $27,113.
How Are Earnings Calculated?
Let me make one thing clear.
The earnings of an Uber Eats Driver depends a lot of on how many deliveries you can pick and when.
You need to understand that there are 4 main factors in calculating the Uber Driver Earnings –
Pickup: The rate for picking up one or multiple orders

Dropoff: Amount per order delivered

Distance: The rate per mile for pickup to delivery. Remember, the distance is measured by the most efficient route (you cannot go round and round to get to a place just to increase the rate for distance)

Time: per minute rate based on the time expected to complete a trip
The service fees, promotions, and adjustments
Uber's service fee remains the same and it is deducted at the end of the trip
Promotions or any tips that you receive are added on top of the net fare
If you have any questions or want changes in fare, you can contact support
How Do I Become an Uber Eats Driver? How to become an Uber Driver?
First off, visit this link and ensure that Uber Eats Driver is available in your city.
Step 1: For all the information you need about Uber Eats and driving with them, you can check this out.
Step 2: Create an account. They will ask for driver's license, proof of insurance and vehicle registration. So keep them handy.
Step 3: You should expect to hear from them in 3-4 business days. They will also provide you with email for your account username and password if you are approved.
Step 4: Download the app on your phone and start earning money as a Uber Eats delivery driver
Now, that we know how much do Uber Eats deliver driver earns and what is the process of becoming a Uber driver, let us talk about the requirements.
Ready to fulfil the requirements and drive for Uber Eats?
Uber Eats Driver Requirements
Just like other gig economy apps or odd job apps, the following are the basic requirements –
You should be at least 19 years old if delivering using a car
The car should have at least two door and must be a model made after 1997
You can deliver via car, bike, scooter or foot
Pass a background test
Should have a valid driver's license and insurance (if you are delivering using a car, bike, scooter etc)
Requirements to be an Uber Driver –
Uber Eats Vehicle Requirements
Let's talk about requirements to be an Uber Eats driver.
Oh, yes. If you want to become a Uber Eats Driver using a vehicle, drive for Uber Eats, you need to have a qualified vehicle.
While most four door cars make the cut, Uber driver vehicle requirements vary by vehicle.
Some of them are –
Vehicles must be at max be 10 years older
4 door vehicle
Good condition and no cosmetic damage
No commercial branding
Pass a vehicle inspection test
Registration – Uber Eats accept both temporary as well as official registration documents.
Oh yes, vehicles does not need to be registered in your name to qualify for Uber Eats driving. Yay!
Insurance – As an Uber Eat driver or partner, you need to maintain your own insurance policy according to the laws.
Driving for Uber Eats is Easy
Who does not want to make more money?
Driving for Uber Eats is one of the best and easiest gig to get for anyone – college students, dads, moms, or anyone who wants it.
The best part is you can do it along with your day job while you earn extra money on the side through
Uber Eats driving have no set hours – so – you are free to work delivery jobs anytime – before work, after work, anytime between.
So, are you ready to drive for Uber eats?
If you want to make a liveable income every month and work from home, grab these freebies NOW and start off your freelancing business online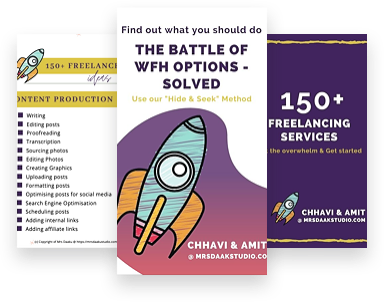 Drive for Uber Eats
Resources that can help you with land work from home jobs
How to find and pitch clients your freelance services– You can find my strategies to find high-paying freelance writing clients.
Become a work at home mom– A FREE training session that comes along with a workbook and guides you through the entire freelancing journey.
FlexJobs You can find 100% legitimate work from home jobs and freelancing gigs on this platform