Teaching English Online to Korean Students Online
So you are looking to start teaching English Online to Korean Students Online?
That's surely a great way to make money online.
As a non native speaker of English myself (even though all my education has been in English), I feel for this area of online tutoring.
English is the most widely spoken language across the globe and it is no surprise that Korean students are focused on learning that as well
Not only does it help them get admissions into good universities in the west but it also helps them carry out business, get jobs and otherwise fulfil the societal expectations of learning "English" these days.
… I live in India and I know these are the reason most of us finish education in English over any other language we speak at home. In fact, the emphasis on learning English is so much that we don't have enough knowledge about our local languages. (I know.. weird)
In this article, we'll go over certain do's and don'ts for teaching English Online to Korean Students Online.
Ready?
Note – This post may contain affiliate links and sponsored listings. Please read disclosure policy.
Want to make money quickly? Here are a few platforms to earn up to $25 – $50 in a few minutes!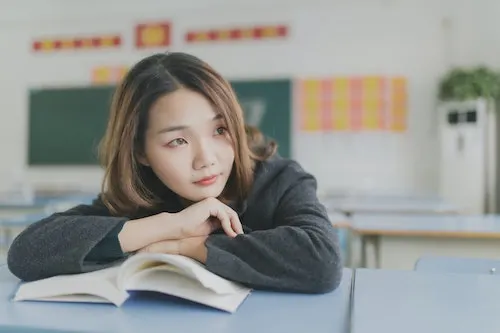 What NOT to do when Teaching English Online to Korean Students Online?
In this section, we will talk about 11 DON'Ts when teaching English online to Korean students.
Let's begin
1. Work with a company which has no material of it own to teach english online to korean students
If you are an absolute beginner in online teaching space and never taught English online before (to Korean students or otherwise), this can get overwhelming.
While you must be a great English tutor, creating course structures and materials from scratch can be a daunting task.
Working with an ESL company that provides basic training and materials will provide you a strong base. You can build on that and get creative.
So, don't start out teaching English to Korean students with a company that leaves everything on you (even if you are more than capable enough to do it).
2. Set up high rates right from the start
A lot of us dont understand this because we see it from our own perspective. What am I worth? What are other ESL tutors charing in my country?
You may deserve to earn premium prices but if you are new to the platform, you're scaring students away.
I would recommend you to start out with reasonable pricing (reasonable pricing for Korean students as opposed to where you live, especially if you are in the US), find students and build rapport.
Note: If I personally were to hire an English tutor online, I would go with someone I can afford in my local currency. Set a rate that is attractive and affordable for students from Korea. Keep that in mind.
Once you have good feedback from the students, you can slowly start increasing your rates for new students.
3. Not understanding the consequences of absent students and more
What happens if your student does not show up? Do you cancel class? Do you get paid for it? Do you not get paid for it even though that slot was blocked?
What happens?
You want to find out answers to this before creating schedules and starting out with teaching english online to Korean students.
Not only this, be well versed with the terms and conditions
4. Not having good tech setup
You are going to teach English online to Korean students. That means, your entire side hustle or work from home job is tech-based.
It is a good idea to invest in decent equipment (laptop, fast internet, headset, webcam) and have a back if any hardware or software dies on you.
5. Not understanding what your student is aiming to achieve with learning English
Everyone has different ideas and end results in mind. Before you start any lesson, you should always make an effort to understand what your student is aiming to achieve.
Do they want to learn spoken English?
Do they want to ace tests like TOFEL?
Do they want to get into good universities?
Do they want it for their jobs?
Do they want to learn English to run a business? Learn about teaching Business English here.
Are they aiming to become translators?
Understand what drove them to your class and customise your lessons accordingly.
6. Sticking to just one platform or company
If you're working with only one ESL company, it will be difficult for you to be booked out and make enough money.
I would recommend to use at least 5 websites at once.
7. Not putting enough and more into your classroom and personality
There are tonnes of teachers teaching english online to korean students today. What sets you apart?
You dont need to go bonkers over it but invest sometime in
Good lighting for your classroom
Attractive backgrounds
Props for classes
Games
Quizzes
Plays or drama
Instead of teaching old style, bring in the fun element to keep your students interested.
8. Not understanding what you are teaching
This basically ties into the point of knowing what your students want to achieve in the first place.
For example, if they want to clear TOFEL, you should have an idea about how this exam works. If they want to use English in their business dealings, you need to understand what kind of business do they have
9. Over talking and sharing
Anything first can be scary and we have the tendency to go overboard to ensure someone likes us.
In your first few classes, try not to over talk and relax. Just bond with the students and understand where they are coming from and what they expect from you as a teacher
10. Forget there is a time differece
Lastly, don't forget the time difference between countries. If your students are in Korea, you want to make yourself available during their hours.
If you set up classes at 1 AM for them, no one is going to show up.
What to definitely DO when Teaching English Online to Korean Students Online?
11. Get to know the basic requirements
All the ESL companies have their own set of requirements for hiring. So check them out.
One of the best ways to boost your chances for hire is to get a TEFL or TESOL certificate. You can find all about it here.
I am just going over a few things you may have in mind right now
What does a TEFL certification teach?
Accredited TEFL certification programs will provide you in-depth training from a highly qualified instructor that covers all the skills and tools you will need to work as a professional English teacher.
When you're picking a TEF certification, you need to ensure that it has certain has live training atleast. Check this out for more tips.
Where do i find the best TEFL certifications?
You can begin with either of the following (the first two being the most affordable)
Find more options here
Other than that, check out the company specific requirements around the following –
Do you need Windows or Mac?
What kind of internet speed you should have?
Do you need a college degree?
Should you have prior teaching experience?
Should you be residing in a particular country?
Do they hire both Native or non native teachers?
12. Invest in good tech before teaching English online to Korean students
As I said before, you want to use good tech to ensure the best video and sound quality.
You don't want hazy videos, lag in delivery or unclear audios.
13. Focus on getting results for your students
Once you understand what your students want, focus on getting those results for them.
14. Speak slowly as you teach English online to Korean students
You are teaching ENglish online to Korean students. It is their second language so remember that and speak slowly and clearly.
15. Connect with your students and talk about their interests
It is important to make your students comfortable so they talk. The best way to get someone to talk is to talk about things they know.
In this case you can try
Tourist destinations
Movies
TV shows
Food
Culture (for example, Korean babies are born one year old and they age every New Years. So, don't be surprised if your student is 5 years olds and in kindergarten)
You can also make an effort to learn basic Korean phrases.
16. Check for understanding
Always Always Always check for understanding.
Take a moment to pause and ask your student if they are following you. Besides hearing their answer, pay attention to facial expressions. They are a giveaway.
17. Understand their education system before teaching English online to Korean students
It is important that you understand that countries have different education systems and accept for what it is without being judgemental.
Korean education system is intensive. Most Korean students attend hogwans (private academies) along with their day schools, online tutors and extra curricular. It is very stressful!
18. Make friends with other teachers and learn from them
One of the best ways to grow and get better at teaching English online to korean students is to network and be friends with fellow teachers.
Ask them for feedback and what works in their classroom. In most cases, they are flattered to share some tips and it can work wonders.
Teaching English online to Korean students – FAQs
How much you can earn teaching english to korean students?
On an average you can earn between $10-20/hr teaching English to Korean students online.
It will also depend on your level of experience, college degree and TEFL certification
Where can I start teaching English to Korean students? – Top 10 sites and apps to teach Korean students English
Honestly, there are tonnes of companies and apps that hire teachers to teach Korean students English.
You can find a dozen articles on the internet about it so I am just going to list it out for you.
These are the top 10 you can start with:
10 top tips to land a job as an ESL tutor companies for teaching English to Korean students?
Here are top tips to land a job for teaching English to Korean students fast
Make a list of all the companies you're eligible for + notes on companies you're not eligible for and why – This will save you tonnes of time in the future. You can keep on adding to the list and referring to it.


Keep on checking for vacancies – One time you will find a job opening and other time there would be non. Keep on checking because these jobs get filled out quickly


Check their Facebook page – A lot of these Korean sites have absolutely no structure and it is difficult to find a place to apply. Check out their Facebook Business page for details


Email them directly – Unfortunately, that's how most companies work. Just email them and remember to ask them tonnes of questions about the pay, terms, conditions etc


Get teaching experience if you don't have it: You don't need to necessarily have the same experience they require. Any kind of teaching a kid or adult counts. It could be English, any other subject or a skill you have (like sewing, crafts etc)


Prepare for interview: This is a given. Prepare to be interviewed. It is a good idea to read about Korea education systems and culture a bit.
Teaching English to Korean students – Conclusion
In my opinion, teaching English online to Korean students is a great way to make money. However, remember that there are many pros and cons of teaching online. Do your research and make an informed decision.
Don't overthink this and become a Korean English teach today.