How to Make Money with Thrift Store Flipping
We often wonder what to sell to make money online or if we can sell and make money online for REAL
In fact, I am sure you have search for thrift store flipping or how to make money with thrift store flipping?
But, Rob and Melissa have answers to this question.
Their full-time job is all about thinking what to resell to make money online, looking for items in yard sales, flea markets, thrift stores etc and selling them online for a huge profit margin.
The first thrift store item they bought for $10 was sold for $200 online in under 6 minutes.
Another time they bought a prosthetic leg for $30 and sold it in $1000 online in a few days time.
Yes, I never thought someone could make a $1000 by reselling a prosthetic leg bought from a thrift store!
Now, they earn a full-time income (more than many!) of $133000 a MONTH!
So, how to flip things online or how to start your own thrift store flipping business?
Let's learn about making money by flipping thrift store items.
This post may contain affiliate links to products I trust. This means if you make a purchase using the links I may receive a small commission at no extra cost to you. Thank you for the support!
Sign up for their FREE workshop on how to flip things online and make money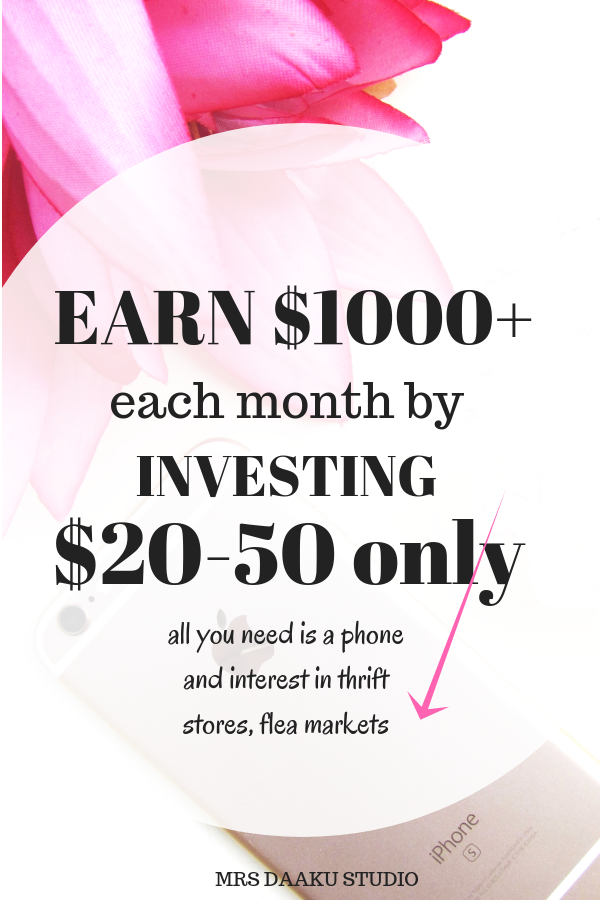 What is flipping? How to flip things online?
In simple terms, a flipper is someone who buys a product from one market at a lesser price and sells it to another at a higher rate.
Basically, you resell items and make money online. For example, you buy a $10 item and sell it for $200 online (yes, this is possible!).
Rob and Melissa once bought an old radio for $15 and sell it for $200.
They, especially, find products in thrift stores, yard sales or flea market at a lower price and sell it to a larger audience online – using platforms like eBay, Craiglist, Facebook Marketplace, etc.
If you want to learn where to source the items to resell online, take this FREE workshop where they tell you EXACTLY where to find products (including for free!)

—- FREEBIE —-
Note: If you are looking for other work at home options as well, do check out these guides on the best online jobs today. You can also check out guides on how to start working from home.
Download this guide and grab a 5 step plan to launching a profitable online business from home along with several other BONUSES

Is it thrift store flipping a legit business?
Yes, totally. You can make money online, $1000 a month easily flipping items from thrift stores.
Flipping things for profit is completely LEGITIMATE. So, start deciding what to sell to make money online and flipping things (or houses, cars etc).
You can read more about how it works and other tips, here.
Can you really make money flipping things online?
In 2015, Rob and Melissa made $42,875 while they work 10-20 hours a week.
In 2016, they totaled at $133000 flipping flea market items while working 15-30 hours a week
The best part about flipping things for profit is that you can get started with 5-10 hours a week – a side hustle of sort and still, earn up to $500-1000 a month easily.
All you require is to decide what to sell to make money
And, if you want to scale, you can make it your full-time job.
— QUICK MONEY IDEAS —
Want to make money quickly? Here are a few platforms to earn up to $25 – $50 in a few minutes!
PineCone Research: Earn $3 – $5 per each survey guaranteed. You can also work your way up to $7 per survey and product test .Sign up now
How to start flipping things for profit? How to decide what to sell to make money online?
What to sell to make money can be tricky!
But, just decide on things you are interested in and know about. It could be anything.
Also, decide on the amount you will spend initially.
So, let's say – buy things which are between $10-15 and aim to sell it for not less than a profit of $25. Aim to sell them for at least $100. Now take out, $50 from it and reinvest the rest.
Your corpus will keep increasing and so will your profit. Once that happens, you can diversify what you sell.
What are the best items to flip for money
There are so many items you can buy and resell for profit. The list is endless.
From cheap an easy items to resell to expensive, rare and antique. Check out this best items to flip on eBay or otherwise
Who should get into flipping?
Anyone can flip things for profit, ANYONE.
With time and experience, you will learn the required skill set to be successful at flipping.
If you are looking to make money online, at least $1000 a month, this is for you!
Sign up for their FREE workshop on how to flip things online and make money
What do you need to start flipping?
All you require is a smartphone and internet. No, you do not require a professional camera to click photos.
Who does a flipper typically sell to?
This depends on what you decide to buy and sell. Also, if you decide to be like Rob and Melissa, you will be selling on eBay and such platforms.
All you will know is eBay usernames and shipping address.
If you are interested in fashion, stick with that in the beginning. Find out where your interest lies and have a better understanding of – fashion, electronics, furniture, cars, collectibles, antiques etc
Once you start understanding the tricks of the trade, expand your portfolio. Rob and Melissa no longer have a niche.
If you are interested in thrift store flipping, sign up for this challenge and make your first $100
Where do you typically sell these things? Where and how to flip things online?
Ebay, Craigslist, and Facebook Marketplace.
80% of their profit comes from eBay! If you haven't ever sold on eBay, I highly recommend you read this.
What about shipping? Who bears the cost and doesn't it eat away profits?
Absolutely, NOT. Rob and Melissa talk about this in detail the free workshop they have.

Know more about Flea Market Flipper University
There is a beginner and intermediate course teaches you how to flip things online –
2 fast track methods on how to make money flipping things

Setting up two core accounts to start selling and getting paid quickly

How to list on ebay

How to make shipping profitable

What to sell to make money online

Where to find items to flip

How to source and sell on social marketplaces

Getting the best price

Minimizing risk of refund and return

How to become a top rated seller

Facebook support group

How to be compliant for taxes and account
There is an advanced course which includes all the above +
Freight or box — the simple way to know which to ship

How to be a packing pro

How to box or pallet any item

To crate or not to crate

How to get the lowest cost on freight shipping

Our secret freight source that will save you hundreds on freight shipping
If you aren't satisfied after completing the course on how to make money flipping things, they will give you your money back within 30 days of purchase date.
Now, that's a win-win!
So, what are you waiting for? Decide what to sell to make money online and learn how to make money flipping things from the best.
Sign up for their FREE workshop on how to flip things online and make money
If you want to make an extra $500 or $1000 OR make a full-time income, flipping things for profit is a great idea.
Over to you –
So, what are you planning to resell online?
Resources that can help you with land work from home jobs
How to find and pitch clients your freelance services– You can find my strategies to find high-paying freelance writing clients.
Become a work at home mom– A FREE training session that comes along with a workbook and guides you through the entire freelancing journey.
FlexJobs You can find 100% legitimate work from home jobs and freelancing gigs on this platform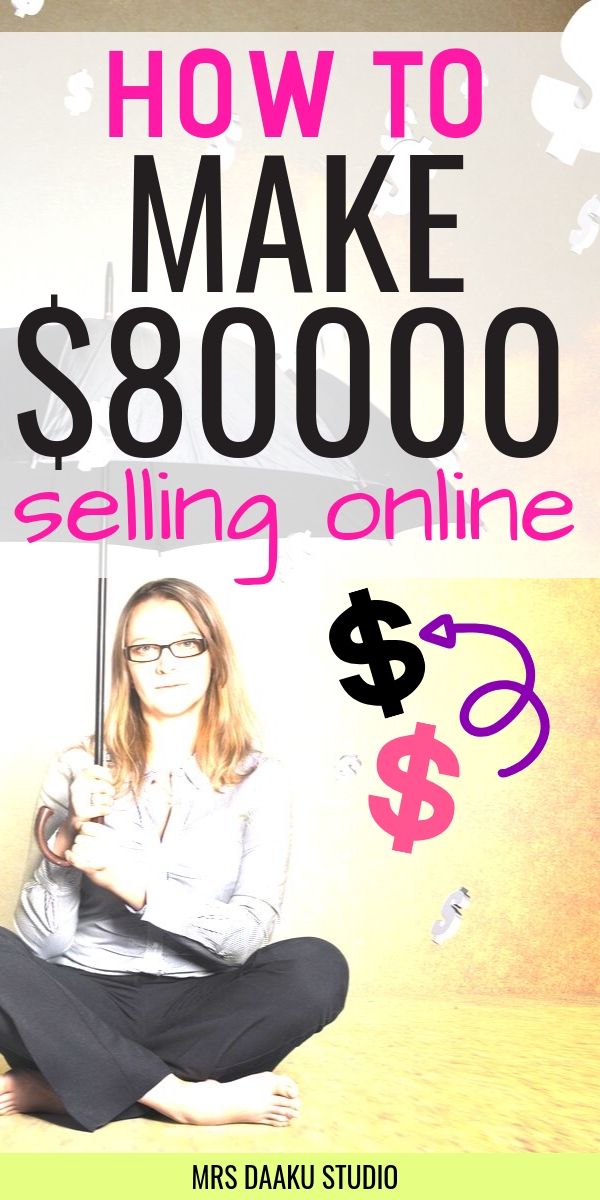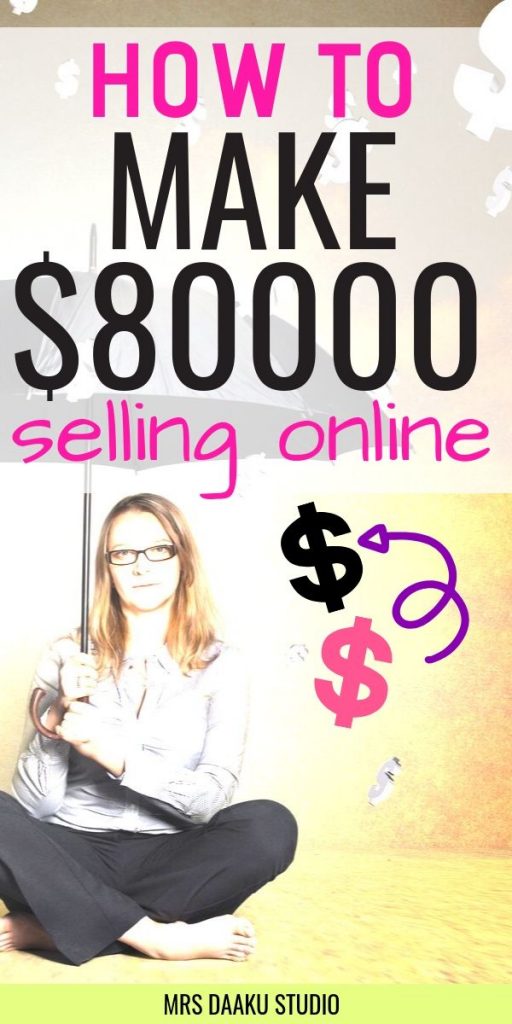 Thrift Store Flipping