Sell locally and make quick cash now
It can be tough to make ends meet, especially if you're living paycheck-to-paycheck or maybe your house is cluttered with items and you want to sell locally without much hassle (and, quickly!).
What if I told you that there are easy ways to make some extra cash?
Selling your stuff is one of the quickest and easiest ways to make some extra cash.
You probably have a lot of items lying around the house that you can sell. All you need is a little bit of time and effort, and you could be on your way to making some quick cash!
Today I will show you how to sell your stuff locally!
I'm sure that you want the best price possible, so follow this advice for making quick cash when selling items around your house (which is covered at the end of the post)
Note – This post may contain affiliate links. Please read disclosure policy
Want to make money quickly? Here are a few platforms to earn up to $25 – $50 in a few minutes!
PineCone Research: Earn $3 – $5 per each survey guaranteed .Sign up now
28 Websites to Sell Stuff Locally
Sell Locally on Facebook Marketplace
You can sell items and buy items on Facebook Marketplace and get quick cash!
The best part is that you can sell just about anything, from antiques to DVDs to used children's clothing and toys.
Facebook is so widely used across the globe that you're certain to encounter individuals from your neighborhood or nearby places who want to buy your items, making it one of the best websites to sell stuff locally.
All you need to do is
Enter your location
Put in the item description, price and photos
Select the category that fits your item best and describe it in detail.
It will then be posted on the marketplace for other people to see and buy. If a potential buyer is filtering using location, your items will show up.
Sell Locally on Facebook Groups
If you're not sold on selling your stuff on Facebook Marketplace, there are other ways to sell locally by using Facebook Groups.
You should look for local buy and sell groups on Facebook and join the quality ones.
Then, you can post exactly what you have, how much it is, and wait for interested customers to contact you.
There are people looking to buy used items every day, so this is another great way to sell locally on Facebook
Considering these are already location-specific groups, all potential buyers will be in your vicinity.
What you can sell on these Facebook groups will totally depend on what kind of groups you have joined.
Sell Locally on Instagram
Instagram is another beneficial website you can use to sell your stuff.
Much like Facebook Marketplace and Groups, on Instagram, you'll be able to post detailed pictures of the items you're selling, your email address, and a contact number.
You can then go ahead and geo-tag each item so it is pushed out to people in that area more than anything else.
Sell Locally on Cash for Gold
If you have old gold, platinum, diamond, or silver jewellery that you've been keeping around, you can consider selling it on Cash for Gold
You can sell anklets, bracelets, brooches, chains, charms, clasps, coins, dental scrap (Gold or Silver), earrings, gold solder, ingots, links, necklaces, nuggets, pendants, pins, rings, shot, watches & bands, wire & EVERYTHING ELSE!
… and if you're not sure of something, you can either mail it to them and let their experts make the determination or give them a call and discuss it with them.
Once the experts determine the price to be offered, they will contact you.
If you deny their offer they will return your item(s) to you free of charge without any hassle.
Sell Locally on Amazon
Amazon has great customer service, so if you can find items that can be sold on their website, you won't regret it.
If you have a lot of items to sell, you can use Amazon.
You can also buy items in deals and resell on Amazon itself at higher prices (also, known as retail arbitrage and become an Amazon FBA seller where you don't have to worry about storage or shipping)
While the fees associated with selling on Amazon is quite low, but if you go ahead with Amazon FBA it might be relatively high because Amazon takes away a lot of your work on themselves.
You can sell anything on Amazon so it shouldn't be too difficult to list and sell locally. When you list an item, just follow the prompts in order to complete your listing.
Also, it is important to check with Amazon if your list price is competitive. This will help you to ensure that you can make a profit on your sale and to sell quickly.
These are very easy steps and shouldn't take longer than a few minutes.
You can learn more about selling on Amazon here.
Sell Locally on Decluttr
Decluttr is a great website for selling all kinds of items.
It does not matter if you're looking to sell CDs, DVDs, games, textbooks, or electronics; you can do it all on Decluttr.
You can also use this platform to sell old phones and other gadgets that may be lying around your house collecting dust.
You can sign up for an account with Decluttr using just your email address. It's free to join, so feel free to create an account today!
Simply select the make, model, and condition of your cell phone or tech device and they will give you an instant price.
The valuation is locked for 28 days, giving you time to find an upgrade.
Plus, you're guaranteed to get the first price we offer with our Tech Price Promise or you can request your item back for FREE!
If you're selling your CDs, DVDs, and games, just enter the barcode.
You can then ship your item using the label and postage provided to you in a welcome box sent to you by Decluttr.
Once it reaches Decluttr, the experts analyse your products, delete your personal information, evaluate the condition, and send you the payment.
If the Decluttr experts think your items are in a bad condition than you stated, you will receive less.
It is free to use the platform and you will receive payment 1 day after Decluttr receives your products and verifies them.
Sell Locally on Gazelle
Gazelle is another great option for selling your old phones.
Find your item on www.gazelle.com. If the item is not on our website, unfortunately, they do not accept it.
They will ask you for the condition of the item, what carrier it's for and whether you have the charging cord.
Gazelle will, then, provide an estimate of how much each of your items is worth.
If you like their offer just complete the checkout process and select how you'd like to get paid: Check, PayPal, or Amazon.com gift card.
Shipping is FREE!
Just like Decluttr, you will receive a revised offer if the item is not in the condition you claimed it to be.
Sell Locally on eBay
eBay provides you with detailed categories for your items. You can find anything on eBay, so it shouldn't be hard to list and sell your items quickly and locally.
You should think of original but obvious names (and keywords) for each category so you can attract more buyers.
It doesn't matter if you're looking to sell old books, antiques, or electronics. eBay can help you sell that locally or internationally.
And, if you're looking to turn your eBay sales into a business, it's possible with the eBay selling plan.
This will allow you to list unlimited items and create customized listing pages.
eBay charges some fees for listings, including:
Listing Fee: If you list more than 200 items, a $0.35 fee applies. Below that its free to list.
Final Value Fees: This is between 2% and 12%, depending on the category.
PayPal Fees: If you use this secure payment method, it will cost you 2.9% plus $0.30.
Sell Locally on Craigslist
Craigslist provides you with the simplest platform to list and sell your items locally.
It's free to create an account and you will be able to easily include your contact information so you can get paid quickly.
Craigslist is the perfect option if selling locally is important for you, as it allows local selling only.
If you're not familiar with the site, apparently there are many scams on Craigslist so be safe and always meet your buyer/seller in person.
Craigslist gets over 50 billion page views each month, which means you're likely to sell your products quickly.
You can learn more about what items sell the quickest on Craigslist here.
Sell Locally on OfferUp
OfferUp is the most popular marketplace to buy and sell locally in America. It's free to create an account and they allow local selling only, just like Craigslist.
However, unlike Craigslist you do not need to meet in person with your buyer/seller. OfferUp has a rating system for every seller and buyer
Listing fee – $0
Selling fee – $0
Processing fee (only when you ship your item) $1.99 or 12% of the sales price (whichever greater)
Promotion fee (optional) – Starting from $1.99
Learn what to sell on OfferUp
Sell Locally on Poshmark
Poshmark is an online social marketplace where users can buy and sell new or gently used clothing, shoes, and accessories.
It's free to create an account and they offer a curious feature called a closet. You can add items straight from your phone.
Shipping is easy with their pre-paid label, and you'll get cash in your pocket when the item is delivered to the buyer.
Sell Locally on Swappa Local
Swappa Local is another option to sell locally. It's not just used for phones but also laptops, tablets, gaming consoles, and more.
Since Swappa doesn't permit any kind of personal contact information to be shared (email addresses, phone numbers, etc.), all discussions before making a purchase remain public in the comments.
Once a listing is purchased, a private sale page is provided to allow the buyer and seller to communicate securely.
There is no charge for you as a seller. A fee is collected by the buyer which is on top of your ask price for an item.
Besides that, there is only a processing fee you will be paid depending on the mode of payment.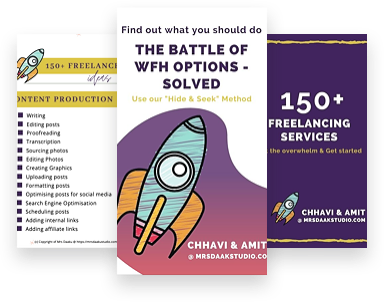 Sell Locally on Toycycle
If you're willing to deal with a local toy buying and selling company, Toycycle is your best choice.
They have 3 ways you can deal with them to sell locally:
First, if you have large amount of toys, games, clothing, books, and baby gear that can be packed in bags or boxes, their curbside pickup service is the best.

Items such as strollers, cribs, bassinets, jumpers, and ride-on toys are hot items for getting stuffed picked up from your doorstep. This is free of cost!
Second, if you live anywhere in the continental U.S., they will send you a shipping label and you can send your gently used toys and gear to us in a medium-sized box.
Lastly, they also offer nationwide Stuff & Send bags. These poly mailers are perfect for consigning clothing age 0-10, and soft gear like baby carriers, swaddle blankets and sleep sacks.
For subsequent services, there is no upfront payment required. When your items sell, they will deduct a small fee between $3-$12.
This fee covers the cost of subsequent curbside pick-up of all your items, or subsequent prepaid shipping bag or box labels.
They charge:
$3 for an additional Stuff & Send bag after the first free bag
$6 for an additional Cleanout box after the first free box
$12 for additional Curbside Pick-up after the first free pick-up
Sell Locally on Rubylane
Rubylane is an online marketplace that provides an opportunity for sellers to sell vintage items, antiques, and collectibles, dolls, art, furniture, glass, jewelry, silver, fashion, etc
Setup Fee – None
Listing Fee – Free
Maintenance Fee – $25 per month, includes Unlimited items
Service Fee – 9.9% based on Purchase Order total (does not include Sales Tax), Capped at $250
Sell Locally on Vinted
Vinted is an online marketplace primarily focused on clothing, shoes, bags, grooming essentials, and accessories.
You can list your item for free and start promoting the listings at a mere $1.
Sell Locally on Swop.it
Swop.it is a little different than usual. Instead of buying and selling locally, you can find great goods in your area and swap your stuff for free.
Swop.it is an easy way to get whatever you need for free. You can get rid of things you don`t like anymore.
Sell Locally on 5Miles
5miles is a marketplace for used and new items where people can sell locally. In order to keep the platform free of scams, the team verifies all platforms used with an ID.
Sell Locally on Listia
Listia is a place where you can sell or buy almost anything, from used clothes to new gadgets, cameras, cars, vehicle parts, etc.
Instead of getting cash on this platform, they pay you with Listia credits. You can then use the credits to buy items.
Sell Locally on Etsy
Etsy is a global e-commerce website focused on handmade or vintage items and supplies, as well as unique factory-manufactured items.
Here you can sell almost anything that can be made by hand.
Learn the best etsy business ideas here and best things that sell on etsy here.
Sell Locally on Varagesale
Varagesale is a local marketplace that allows you to sell new or used items in your area or locality.
The concept is to sell stuff locally in a virtual garage sale. Just like a few others on the list, sellers and buyers are verified.
You can sell any and all items here.
Sell Locally on Nextdoor
Nextdoor is yet another way to buy and sell locally. Nextdoor is a private social network for your neighborhood.
Each hub or network will have information related to buying and selling. Just like others, you can also share your sale.
You can list for free and sell anything, baby strollers, furniture, grill, clothes, etc on this platform – which makes it a great place to sell stuff locally.
Sell books locally –
BookScouter
Bookscouter is a different platform that compares and curates all the places where you can sell your book for the most profit.
You'll see the prices offered by various merchants and can choose to sell your books on any of their platforms. All you need to do is enter the ISBN details and bookscouter does all the work for you.
Every vendor has a different payment schedule. Most, however, will pay you within one to three days of receiving and checking your shipment. Your method of payment also determines how long you must wait before you see payment (PayPal is the fastest and asking for a check is the slowest!)
Chairish
Chairish is a curated online marketplace for vintage, art, lighting, decor, outdoor and contemporary furniture.
They give you an opportunity to sell your secondhand items as well as buy something unique for yourself.
It is free to list, users are verified, and everything is curated and approved.
After selling your list, it takes a 48-hour return window. They send you 70% or more of the sale price via PayPal
Depop
Depop is one of the biggest online shopping marketplace where you can easily sell your stuff and earn money out of it.
They charge a 10% fee for every transaction and do not charge any listing fee.
You can sell anything like menswear, womenswear, beauty products, and jewelry.
Bookoo
Bookoo is another option to post any item you would like to sell. It is like a giant online yard sale.
You can list for free. Get started now!
Mercari
Mercari is yet another option to post for free. It's a similar marketplace where you can buy and sell secondhand items at reasonable prices.
You can sell anything including toys, games, tech, electronics, clothing, luxury products, sporting equipment, and more.
The platform charges a 10% commission and a 2.9% + $0.30 processing fee so price your item accordingly.
Geartrade
Geartrade is an online platform where individuals can buy and sell used gear (including snowboarding equipment, biking equipment, camping gear, climbing gear, sports clothing, etc).
It is free to post on this site. When you sell your items, you will ship using the free shipping label Geartrade provides. After they evaluate your products, they will create a listing for your item.
You will get paid via either PayPal, Venmo, or ACH. Remember there is a 30% to 60% commission depending on the value of your gear.
Yardsales.net
The platform is not an online listing marketplace like others. It is a place where you can advertise a garage sale that you're hosting.
This is the best place to advertise your garage sales, bring in more people, and sell items locally.
Reverb
Reverb is a platform where you can sell your music equipment and gears online.
So, think stuff like guitars, pedals, amplifiers, keyboards, recording gear, drums, DJ, audio gear, etc.
You will be paying about a 5% processing fee for upto $10000 in total.
Play it again sports
Play it again sports is a company that deals in sporting goods. You can sell new and used sporting goods to the company that sells them further.
This is one of the easiest ways to sell locally.
You can just bring your equipment to the nearest store, they will give you an offer after evaluating which you can either accept or reject.
Oncewed
Are you married and want to sell your wedding outfit? Then, Oncewed is your option
You will need to pay a one-time listing fee and there arent any renewals post that.
Social Sell
Social sell is one of the easiest ways to sell any secondhand item locally.
You will need to download the app, create an account and post your item with all details (photos, description).
India – Sell Locally and Sell Online
OLX
OLX is the best and easiest option to sell old stuff in India.
You can get paid via Paytm, Freecharge, and other payment wallets of India instantly.
It is free to post anything on OLX for 30 days. Then your listing expires and you are allowed only 1 listing for free.
Cashify
Cashify is an online website where you can sell your secondhand electronic items.
How Do I Sell Things Online Locally?
Choose the right platform: Not only do you need to consider the fees, legitimate buyers on the platform but also think about which is the best platform to sell the item you want to. Not every platform is right for the item you want to sell.
Take Good and Clear Photos: Make sure that your listing is well-lit and attractive. List the features, the condition of your item and include specific details like if it's new or used.
Get Your Price Right: As soon as you post an item for sale online, there will be a lot of people interested in purchasing it. You need to set the right price

Competition Research: Knowing what the real market price of the item helps you set a fair price for your sale. You can check prices on websites like eBay and Amazon to research the going rate of your item.

Understand the seasonality of your item: Think about when your item is most in-demand and set the right price for your sale. For example, if you are selling winter clothing in the middle of summer that would mean that you are selling it at a higher price than usual because there are less buyers interested now.

This might backfire on you as people can wait until autumn or winter
Add extra value to the product (give an accessory, return clause, etc): You can do one of these – offer a minimum guaranteed price, add a return policy for your customers, and throw in a free accessory.
Use Keyworded Descriptions: Using keywords to define your product will help your listing get more exposure on the marketplace.
Be prepared to negotiate: People are more interested in bargaining when they are buying secondhand items. So, you can negotiate with them to get a good price for your product.
Be honest about the damage, condition and everything else : The customers will always go for product which has competitively price and decent-enough condition. They don't want to look at the item and realise it is in such different condition than what they expected.

Be honest about the product and you will get more customers.
Ship Safely: When selling online, you need to think of ways to ship your item securely while still at a reasonable cost.
How do avoid getting scammed?
Use a reliable payment method
Beware of any sites, buyers who have no description or photos.
Vet your buyers and trust your gut
Check ratings for your buyers
Frequently Asked Questions
What is the best site to sell stuff locally?
There are many sites to sell anything locally and some of the best platforms to sell locally are included in this post.
What can be sold for quick cash?
You can sell anything that you think is valuable and will be easy to sell online.
Some of your options include shoes, accessories, beauty items, music, toys, furniture, books, entertainment items, appliances, old electronics that are already broken, or anything else you think would sell quickly.
How can I find out what to charge for my item?
You can use different search engines to research the prices of your item.
You can also check other websites online which can give you suggestions on how much should be the price for your item in the market.
Can I sell items on social media?
Yes, you can use the classified section in different social media platforms like Facebook, Twitter, and Instagram to sell your item.
You can mention the features of your product and how much you are charging for it.
How do I know if my item has real value?
If you think that your item has real value then it is worth trying the sell it online.
You can research your product to find out if there are many people who are looking for your item.
If you have a brand new product then it will be easy to sell as soon as you post an ad about it.
Conclusion: Sell Locally
Selling anything locally can help you make quick cash.
You don't need to have a lot of items, and different online platforms are available to sell your stuff at reasonable prices.
The best part is that you can start right away, sell stuff locally, and make money!
Sell locally and make quick cash now