GoTranscript Review: Is it a scam? Is it worth it?
There are zillions of ways to make money online… all you have to do is hit a google search.
You will find more than 100 million search results for the term make money online. Its mind-boggling!
Similarly if you are looking for entry level transcription jobs, you will find many many companies offering work at home transcription jobs.
But, not all of them are legitimate.
GoTranscript is one such popular company that you will find online that offers remote jobs to beginner transcribers. It is a site that offers an opportunity for beginners with no experience to make money online working as a transcriber.
Relevant Read: Also, check out Rev Transcription Review
But, is GoTranscript legitimate work from home company? Is GoTranscript a scam to avoid?
Let's talk about GoTranscript in detail.
In this post, we will do a detailed GoTranscript review and talk about whether is it worth working with them or not. You will get answers to all your questions including
How much can you earn from GoTranscript?
Is GoTranscript legit?
What is the best transcription company to work for?
What is GoTranscript?
Note – This post may contain affiliate links. Please read disclosure policy
If you are interested in transcribing from home, sign up for this FREE course on general transcription.

This is the best online transcription training.
GoTranscript is a Legit Opportunity to Make Money
Is Go Transcript A Scam?
First and foremost, I want to clear the air by answering is GoTranscript a scam or is it worth working with them.
No, GoTranscript is definitely not a scam. It is a legitimate job site to find entry level jobs for transcription.
If you are interested in becoming a transcriptionist, you can sign up with GoTranscript and get paid weekly.
While you do not need to have prior experience, you will have to take a transcription test. We will discuss everything about GoTranscript later in this post.
If you like to learn more about their test and process, visit GoTranscript.com to get started!
If you are interested in transcribing from home and earn money online, check out this FREE course on general transcription.

It will tell you EVERYTHING on how to get started and land high-paying transcriptions jobs online.
In case you think transcription is not for you, check out these entry level work from home jobs or these weekend jobs
Want to make money quickly? Here are a few platforms to earn up to $25 – $50 in a few minutes!
PineCone Research: Earn $3 – $5 per each survey guaranteed .Sign up now
What Is GoTranscript?
Let's begin with the basics – What is GoTranscript?
As we already stated before, GoTranscript is a popular transcription company.
The main business is to offer transcribing services to a variety of clients in different industry who wants to hire freelancers to transcribe their material.
GoTranscript was founded by Parker Corporation, LP in 2006 and is currently headquartered in Edinburg, United Kingdom.
Note: Transcription involves converting audio or video files into written text.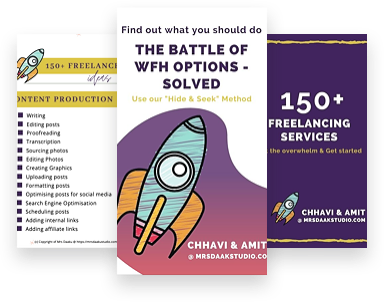 Who Uses GoTranscript? – Businesses & Freelancers
The working model of GoTranscript revolves around two sets of people.
First, businesses, organisations and individuals that are looking for freelancers to transcribe their audio or video files.
Second, individuals who are looking to make money online and work as a transcriptionist.
The first segment are GoTranscript's clients. GoTranscript has hired many professional transcribers, proofreaders and other freelancers to serve their requests and needs.
The second segment are the individuals that are looking to make money online or work from home. Like us.
Sign up with GoTranscript here.
GoTranscript hires individuals to work as a transcriber with them and make money along the way working for many businesses that they deal with
You earn money for every audio/video minute that you transcribe and GoTranscript will pay you weekly for every job that is successfully completed.
The application process is simple (and we will discuss it later in the post) and you can apply irrespective of your country.
How Does GoTranscript Work for you?
If you want to work with GoTranscript as a transcriber, you will need to sign up with them. You can find the link below.
Sign up and create a free account first.
Sign up with GoTranscript here.
Once you create a free account with them, you will be required to pass an assessment test (i.e. a little under 3 minutes) before you can start applying for transcription jobs.
They take approx. 2 weeks to get back to you with further instructions on what needs to be done.
If your application is approved, you can start work. As a transcriber on the platform, you will need to start claiming from the job lists that is updated everyday. You can pick and choose what you want to work on.
Once you finish the transcription, you will be ONLY paid for every job that is approved by the moderator.
If you have more than 4.5 to 5 star rating (given by the clients you work with) you can begin to apply for an editor position (which is paid better than transcription job).
For the editors job, you will need to take an exam. You are also required to have at least fifteen transcription jobs with an average rating of 4.5 and above.
To give you a ballpark figure – editors are paid between $12 to $50 and more.
GoTranscript also gives out bonus to their top 10 transcribers and editors. It ranges anywhere between $1-10 for transcribers and $2-20 for editors.
If you are interested in transcribing from home, sign up for this FREE course on general transcription.

This is the best online transcription training.
What is the Work Process?
Whenever new jobs or files are uploaded on the system, transcribers are notified via email.
The best part about GoTrancript is that it allows you to listen to the audio or video recording before accept it.
You can do so by clicking on the video icon that is shown with every new transcription job. I recommend you use it because most of the times the file is unclear or inaudible.
If the transcription job file is perfect for you, you can click on "Make My Job" and start working it.
You can also download the job and work offline using the transcription tools like ExpressScribe.
If you do not have the tool, you can use their online tools called Transcription Tool. The online transcription tool by GoTranscript saves your work every 30 seconds which is a blessing and it also provides done for you formatting.
The turnaround time provided by GoTranscript is good enough for the jobs and if you need more time, you can always extend time from the portal.
Pro tip: GoTranscript provides access to the final edited transcript that goes out to the client. Always compare your document with the Editor's version and learn from the changes. You can find the final work file under the Finished Jobs tab.
Just a word of caution – GoTranscript can close your account if you submit low quality work (below rating 3) time and again. So, avail the opportunity to hear out the audio/video before you accept any transcription job on the platform and check the final edited transcripts to improve transcription skills
Sign up with GoTranscript here.
What Equipment Do I Need To Get Started with GoTranscript?
You do not require any fancy equipment or spend a lot of money working from home.
Just like any other work from home job, you will need –
Computer
Headphones
Transcription software (you can use the free online tool)
Fast Internet to work at GoTranscript
If you want to excel as a transcriptionist and earn a full-time income ($3000 and more), sign up for this FREE course and learn how to land high-paying transcription jobs
How Much Do GoTranscript Editors and beginner transcribers make?
According to GoTranscript, you can earn $12 to 15 and more in a month. However, a lot will depend on the jobs that you take up.
For transcriptionist, they pay up to $0.6 per minute audio or video.
Relevant Read: How to become a transcriptionist and earn $1000 (and more) a month
How Does GoTranscript Pay You?
The amount of money that you can earn working as a transcriber depends a lot on the number of transcriptionist job that you take up. That said, on an average, you can earn $1000+ a month working as GoTranscript.
They pay up to $0.60 per audio/video minute if you are a transcriber and about $12-15 if you are an editor with them.
GoTranscript pays via PayPal and Payoneer every Friday. There is no minimum requirement or threshold you need to be paid.
Sign up with GoTranscript here.
What We Like About GoTranscript
1.International hiring
If you are not a native English speaker, you know that work from home companies do not hire from anywhere in the world.
But, GoTranscript does.
All you need to make sure is to have a Paypal or Payoneer works in your country to be paid.
2. Basic Transcription Equipment Needed
GoTranscript provides with its own transcription tool unlike any other transcription company.
3. Simple application process
It is simple and free to apply to GoTranscript. In fact, GoTranscript registration is a cakewalk.
You do not need to fill out a long application form and the assessment does not take a lot of your time.
Learn transcription online, sign up for this FREE course on general transcription.
What we don't like about GoTranscript – GoTranscript Complaints
Everything has a flip side and so does GoTranscript. So, let's look at the complaints.
You cannot earn a full-time living with GoTranscript working part-time. The pay is comparatively low and high-paying jobs are not frequent.
Sometime you won't even find one transcription jobs for day together.
You can work with these transcription companies along with GoTranscript to equip yourself to quit your day job
Do I Recommend GoTranscript?
In my opinion, GoTranscript is worth checking out and working with. However, I do not recommend relying on it completely.
The pay is low and you have better opportunities out there to earn more than $3000 working as a transcriber.
If you become an editor, you can earn a living income with them. That said, it is difficult to become an editor with them and you need a rating of 4.5 and above consistently.
If you are a new freelancer, GoTranscript is worth checking out. You can easily earn more than a $100 by taking up on and off jobs.
Sign up with GoTranscript here.
Pin me for later!
Rev Transcription Review (+ Rev Transcription Test details)
Timestamping in transcription – All the basic you need to know!
26 online transcription jobs for beginners (HIRING NOW)
How to become a transcriptionist and earn $1000+ a month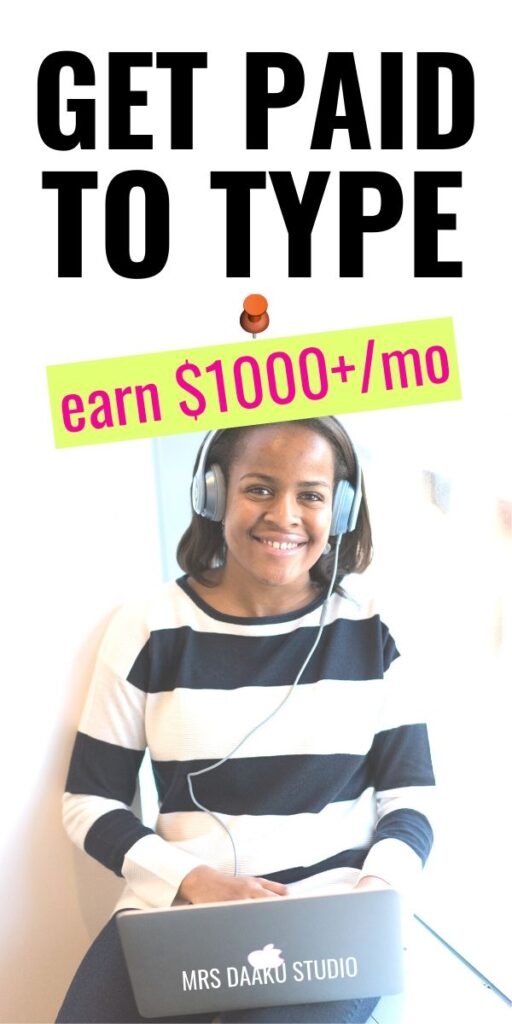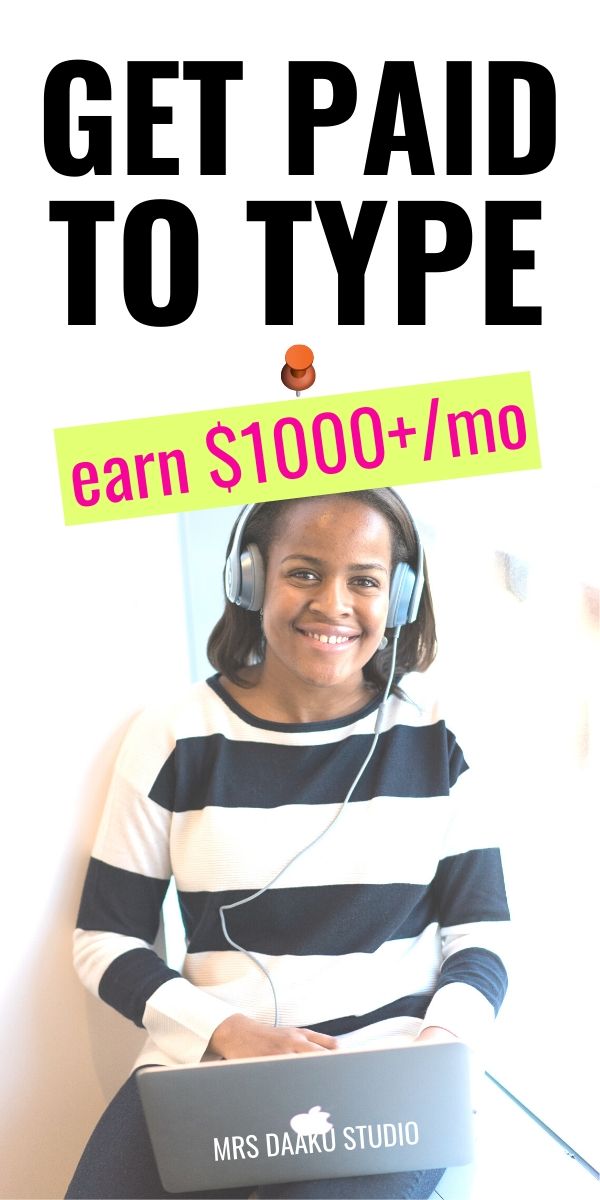 GoTranscript review – Get paid to type or is it a scam?