High Paying Online Jobs
Times have changed, and so have the ways that we work.
There are hundreds of high paying online jobs that can replace your 9-5 income.
Having a high paying job no longer means that we have to slog in the office from 9 to 5.
According to the US census data, 5.2% of the workers in the US worked from home in 2017, which amounts to 8 million people.
Another study by Princeton University economics professor Alexandre Mas and Harvard economics processor Amanda Pallais showed that an average worker is willing to give up 8% of his pay for an option to work from home.
Interestingly, work from home does not have to mean a low salary.
There are many online jobs that pay well! You can make more than $55,000 a year while you work online from home.
We have put together a comprehensive list of top paying jobs online for you. In fact, these are online jobs that pay well AND are flexible as well!
Note – This post may contain affiliate links. Please read disclosure policy
Want to make money quickly? Here are a few platforms to earn up to $25 – $50 in a few minutes!
PineCone Research: Earn $3 – $5 per each survey guaranteed .Sign up now
HIGH PAYING JOBS ONLINE
Let's start with our list of best paying jobs online. Some of these can easily replace your 9-5 income and help you make 6, 7 or even 8 figure income
If you have no idea how to start with any of these high paying online jobs, takeout the time and watch this training –
1. Proofreading
What proofreading entails: Correct typographical, grammatical, spelling, punctuation, and syntax errors in manuscripts, books, academic papers, website content, and more.

Know how to become a proofreader in detail.


Pay: Entry level – $11.93 per hour, Experienced specialist: $29.84 per hour


Pros: High demand, regular source of income, no certification requirements


Cons: Demanding, long hours, punishing deadlines


Free course: 76-minute webinar on how to make this high paying online job earn $40k+ a year for you!

Read proofread anywhere review 1 and review 2.


Where to start: ProofreadingServices.com, Wordvice, Upwork, Polished Paper, CACTUS Communications. Grab 30 more proofreading companies hiring online now

With the increase in online content, there is a high demand for skilled proofreaders.
The job of a proofreader is to ensure that the content is free of errors.
To be a good proofreader, you need to be able to spot mistakes easily and have a mastery of the English language, grammar, and punctuation.
Grab the FREE proofread training
2. Bookkeeping
What Bookkeeping entails: Bookkeeping is highly skilled and equally high paying online job.

Your basic job is recording the financial transactions of a company daily


Pay: $17.50 to $40 per hour


Pros: Flexibility in work schedule, can work for multiple clients, steady income


Cons: Need professional training


Free course: Bokkeepers.com free series

Read Bookkeeper Launch Review


Where to start: Freelancer, Upwork, FlexProfessionals and you can find other bookkeeping companies now.

More and more businesses are now looking for accounting solutions to monitor their finances through virtual bookkeepers.
As a virtual bookkeeper, you will use computerized software to post financial transactions, review and update statements, and reconcile accounts.
Bookkeeping is one of the highest paying online jobs and here is how to become a bookkeeper without any experience now.
It's an excellent option for people interested in managing financial transactions for a small or large business owner while working from home.
Grab the FREE Bookkeeping Training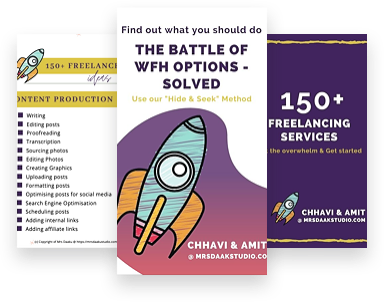 3. Freelance Writing
What freelance writing entails: An online freelance writer writes for blog posts, magazines, journals, marketing emails, and newsletters.


Pay: $30 to $75 per hour


Pros: High demand, flexible work hours


Cons: Getting started can be difficult, competition, irregular payments


Free course: 6 day free email course to earn $1000 in 30 days


If you want to never worry about finding clients again and slap your credit card at any store you like, you need to learn how to find and pitch clients


Where to start: Guru, Project4Hire, Freelance Writing Jobs, ProBlogger Job. Learn more about finding freelance writing clients.

Freelance writing is one of the highly popular and in-demand work from home jobs.
There is a vast demand for well-researched and well-written content.
If you have a good command over the English language, an engaging writing style, and are ready to do in-depth research, this is the right opportunity for you.
Build up your writing portfolio so that you can bag more high paying online job assignments.
Don't forget to get your copy of the Pitching Ninja
4. Blogging
What blogging entails: A blogger creates a website where he writes content with the purpose of educating the reader on a specific niche and monetise with affiliate marketing, ads and digital products.


You can learn how to start a blog step by step with Bluehost


Pay: $0 to more than $10,000 per month and more


Pros: Low investment, work flexibility, establish a connection with your readers, make money in different ways


Cons: Time consuming, technical issues like expired SSL Certificates, malware or plugin conflicts, takes time to make money


Fee course: Stupid Simple SEO


Where to start: WordPress

Blogging can be an excellent way to earn money online, one of my favorite and highest paying online job.
This blogger makes over $100k a MONTH!
You may have started blogging as a hobby or to boost up your resume, but you can also turn it into a top paying online job.
Many companies around the world have shifted to social media and bloggers to market their products.
This has provided an enormous opportunity for freelancers and full-time employees to blog for a paycheck.
You can monetise it with ads and drive traffic to it in many simple ways.
Take Stupid Simple SEO to learn how to do everything correctly!
5. Amazon FBA
What does Amazon FBA entails: Amazon FBA allows you to be an online seller and use Amazon's warehouses to store your products and ship your products through Amazon's website.


Pay: The pay or the income depends on how many products you can sell


Pros: Reduced overheads, increased productivity, you can run your business from anywhere


Cons: Amazon storage fee can mount if your stock does not sell quickly. If the inventory is not labeled according to Amazon guidelines, it can be rejected at the warehouse.


The packaging of the final product does not carry your branding.


Fee course: Amazon Starter course


Where to start: Sign up with amazon and choose one of their two selling plans

FBA stands for Fulfilment by Amazon and is a hands-free high paying online jobs.
If you are looking for new ways to increase your business and reach out to more customers, this is the right option for you.
This RV travellers make a full time income with their Amazon FBA (while on the road, for real!)
When you choose the amazon professional selling plan at $39.99 per month, you get a variety of their services.
Amazon stores your products, and it deals with the whole transaction when a customer purchases the product.
It also packs and ships the product to the customer. It handles any returns or refunds.
Your sales profits are deposited directly into your bank account every two weeks.
Take the free Amazon Starter course
6. Thrift Store Flipping
What Thrift Store Flipping entails: Buy used and second-hand items from a thrift store and sell them for a profit online.


Pay: Over 300% profit


Pros: Low investment, big profits, can reach a bigger audience


Cons: Needs patience, can get caught in a scam


Free Course: Flipper University Workshop


Where to start: eBay, Offer Up, Facebook, Craiglist

Thrift store flipping can be a profitable way to make money online. It is a legit online job to make a 6 figure income
This job makes it to the list of the best paying online jobs as there is no limit to how much you can earn.
What you need is patience and an eye for detail.
Take some time to learn the correct techniques, finding best items to flip on eBay and find interesting and useful items to sell online.
Start by flipping things that you are familiar with.
Take the free Flipper University Workshop
7. Selling Feet Pictures
What selling feet pictures entail: If you have good looking feet, you can sell pictures of your feet online


Pay: $5 to $100, more for videos


Pros: Easy money, big market


Cons: You should be at least 18 years old, illegal in countries where there is a strict dress code for women


Free course:


Where to start: Instagram, eBay, Craiglist, Etsy, Whisper, Kik app

This job is not a scam. It is a legit online job!
Some genuine people buy pictures of beautiful feet online. Not all these
people have a sexual fetish.
Some just like to look at pictures of good looking feet, presented well.
Sometimes talent scouts who are looking for foot models to advertise shoes and sandals may also buy your photographs
You can earn thousands of dollars selling feet online
8. Get paid to sext
What getting paid to sext entails: Make money flirting, chatting or texting online


Pay: $10 to $30 per hour


Pros: Pays well, you do not have to show your body to strangers and get uncomfortable


Cons: You can be scammed, you can be stalked so do not use your personal phone number


Where to start: Phrendly, Text121 Chat, Chat Recruit, Lip Service

Sexting involves sending romantic or sexual text messages to strangers online.
These people are willing to pay good money to talk to you and let out all their fantasies.
They may be single men, women, or people in relationships who are sexually frustrated.
They need you to respond to their needs without judging them.
Most sexting companies require you to be at least 21 years of age to take up the sexting.
9. Pinterest Virtual Assistant
What Pinterest VA entails: Pin design, scheduling, reviewing analytics, keyword research, and more


Pay: $15 to $100 per hour


Pros: Easy to learn this work, you don't have to limit yourself to one client, creative and fun work


Cons: You will have to invest in a good course before you start this job, time-consuming


Free course: FB live course and Pinterest prep workbook optin


Where to start: You can find Pinterest clients through your network, Facebook groups for Vas, bloggers, and small business owners.

Pinterest has become a popular marketing platform for small business owners in recent years.
A Pinterest VA can help his/her clients with a variety of tasks like setting up business accounts, creating eye-catching inns, optimizing for search using keywords, running promoted pin campaigns, ensuring long-term traffic for the client's website.
It is definitely an in-demand and high paying online job. Here is how you can become a Pinterest virtual assistant.
This moms makes over $10000 a month with this high paying online job!
Take the free FB live course and Pinterest prep workbook optin
10. Virtual Assistant
What Virtual Assistant entails: Work as a virtual assistant to provide a whole range of services to clients.


Pay: $18 to $35 per hour


Pros: You can choose who you want to work with, you can work with a client on the other side of the world, scalable earnings


Cons: No job security, no unemployment benefits, tough competition


Free course: 150+ Virtual assistant services and VA Mini Course


Where to start: Remote Bliss, Upwork, VANetwrking.com, Belay

The virtual assistant industry has grown at a tremendous pace in the last few years.
The VA's job is much more than that of an executive assistant.
The list of services that a BA offers can be quite diverse and can include customer support, graphic design, content research, social media management, even creating sales pages.
Accordingly, the money you earn can also vary quite a bit.
This fact shows that the job of VA can be one of the best paying online jobs depending on your skillset.
Take the free 150+ Virtual assistant services and VA Mini Course
Watch these not so talked about online jobs that are high paying
11. Content Repurposer
What content repurposer entails: Your job is all about repurposing the content into a different type of content


Pay: $18 to $35 per hour


Pros: You can choose who you want to work with, you can work with a client on the other side of the world, scalable earnings


Cons: No job security, no unemployment benefits, tough competition


Where to start: Facebook groups, Upwork, Freelancer and Networking

Yeah I made this online high paying job up!
This is definitely not a job title but something you can help business owners with and is in great demand.
And, trust me, every online business owner needs someone who can help repurpose content for them.
Content repurposing is all about creating new types of content with the existing ones.
So, a blog post can be converted into a video, a small PDF guide.
Of you can covert a video into a blog post or articles fro a website
Or you can make social media graphics to be shared for each blog post – that includes – pins, facebook posts, tweets, instagram posts etc.
You can also help convert a bunch of blog posts into an ebook or a guide.
There are so many ways to repurpose content!
This helps businesses maximise reach, increase visibility across platforms and get the best results for a single piece of work. Doing that single handedly is impossible and that is why business owners outsource it.
In fact, I am personally looking to hire someone who can help me with this exact thing!
Business owners will hire you for a retainer or pay you per hour and you can easily earn a few thousand dollars or more depending on the services you provide
Again – the best way to find these jobs would be join the facebook groups we talked about in the pinterest managenet section of this video.
12. YouTube Manager and Blog Manager
Both YouTube Manager and Blog Manager are high paying online jobs that are very flexible.
What YouTube and Blog Manager entails: Your job is all about helping the channel owner and blog owner with various tasks


Pay: $18 to $50 per hour


Pros: Flexible job, work at your own timing and good income potential


Cons: Actively reaching out to find clients, feast or famine situation may occur just like in any freelancing situation


Where to start: Facebook groups, Upwork, Freelancer and Networking

As you would have already guessed, a youtube channel manager helps youtubers with their channels.
Most youtubers started their channels because they love to create content and videos but there is so much to do on the platform.
This is where a youtube channel manager comes in handy and this is why it is one of my favorite online jobs that pay realy good and surprisingly, noone talks about
As a YT manager, you will help the channel owner with thumbnails, keyword research, writing description, writing subtitles, editing vdeos, engaging with the community, sharing the video on other social media channels and so much more.
You do not need a degree or any formal education to become a YT manager but you will definitely require some experience.
You can start off working for free for smaller youtube channel, learn the ropes and then move on to finding bigger channels who are ready to pay you for help.
There are many paid jobs online in this area
If you are interested in creating videos, you can also create your own channel and learn the platform.
Again, this may take time for you to start earning depending on whether or not you already know YouTube processes and tricks.
But, when do you start earning, it wont be peanuts. Channels pay a thousands of dollars to youtube managers who can take all the anicliary tasks off their plates.
Once my channel grows and is monetised, i would definitely be looking for one!
You can find these clients on business owner facebook groups like boss moms, the lit up and loaded entrepreneur etc.
Similarly, you can also become a blog manager
A blog manager is someone who can help a blogger with different tasks like scheduling blog posts, adding links, managing affiliate links, categorising posts, taking care of the tech side etc.
There are so many things that a blog manager can do for a blogger.
Again, the best way is to help out small bloggers for free or for a small fee and work your way up to bigger and more established bloggers.
I personally know bloggers who pay $25/hr-40/hr to their blog managers. In fact, now that I am talking about it, i know someone who pays their blog manager $5000 in a month.
But, again, how much you get paid will depend on the services you can offer and how hands-free the experience is for the blogger you are working with.
You can find beginner bloggers as well as experience bloggers in facebook groups we talked about.
13. Affiliate Manager
Affiliate marketing is a known online job that pays well
Big businesses to small business and online business owners have affiliate programs for their products and services.
There is so much to do when it comes to handling an affiliate program that business owners prefer outsourcing it completely.
As an affiliate manager, your job will include
Sending out payments to affiliates each month
Screen application and recruit new affiliates
Promoting the program
Sending updates about sales, discounts, offers etc
Managing any problem or questions affiliates have etc
These are some amazingly high paying online jobs from home that noone is talking about.
If you are interested in working from home and no idea where to begin, watch my video on how to start working from home. The link is on the screen right now.
Final thoughts on high paying online jobs
This is it for top paying online jobs in 2020. You can also check out two latest posts on making money selling candles and teaching English to Korean student.
There has been a surge of work from home opportunities lately. However, some of these jobs can be time-consuming and do not pay as much.
Read through the list of highest paying online jobs mentioned above.
From proofreading, and freelance writing, to thrift store flipping to being a virtual assistant, there are plenty of opportunities out there that pay well.
Relevant Read
*** This post is written by Manveen and edited by Chhavi
Resources that can help you with land work from home jobs
How to find and pitch clients your freelance services– You can find my strategies to find high-paying freelance writing clients.
Become a work at home mom– A FREE training session that comes along with a workbook and guides you through the entire freelancing journey.
FlexJobs You can find 100% legitimate work from home jobs and freelancing gigs on this platform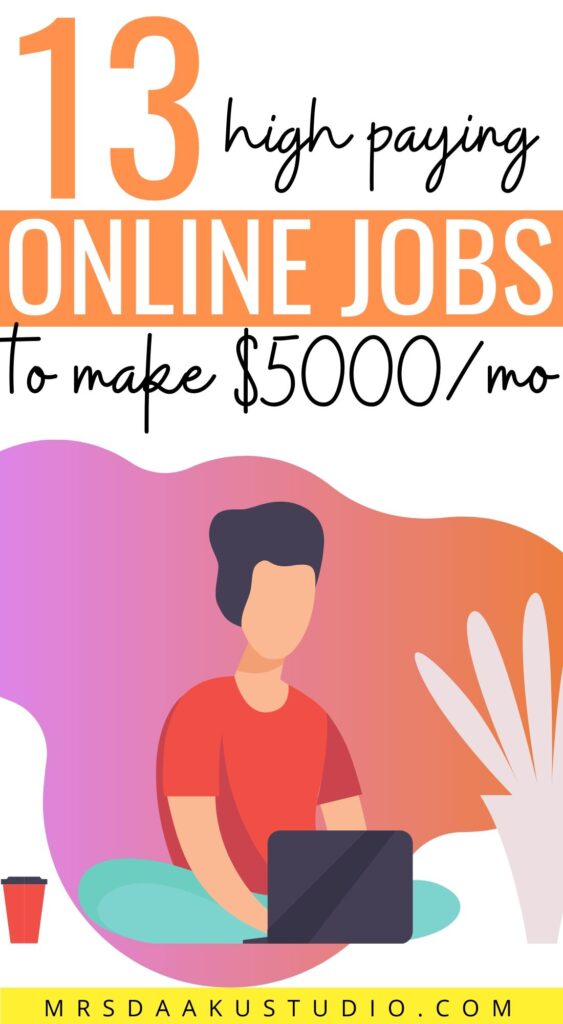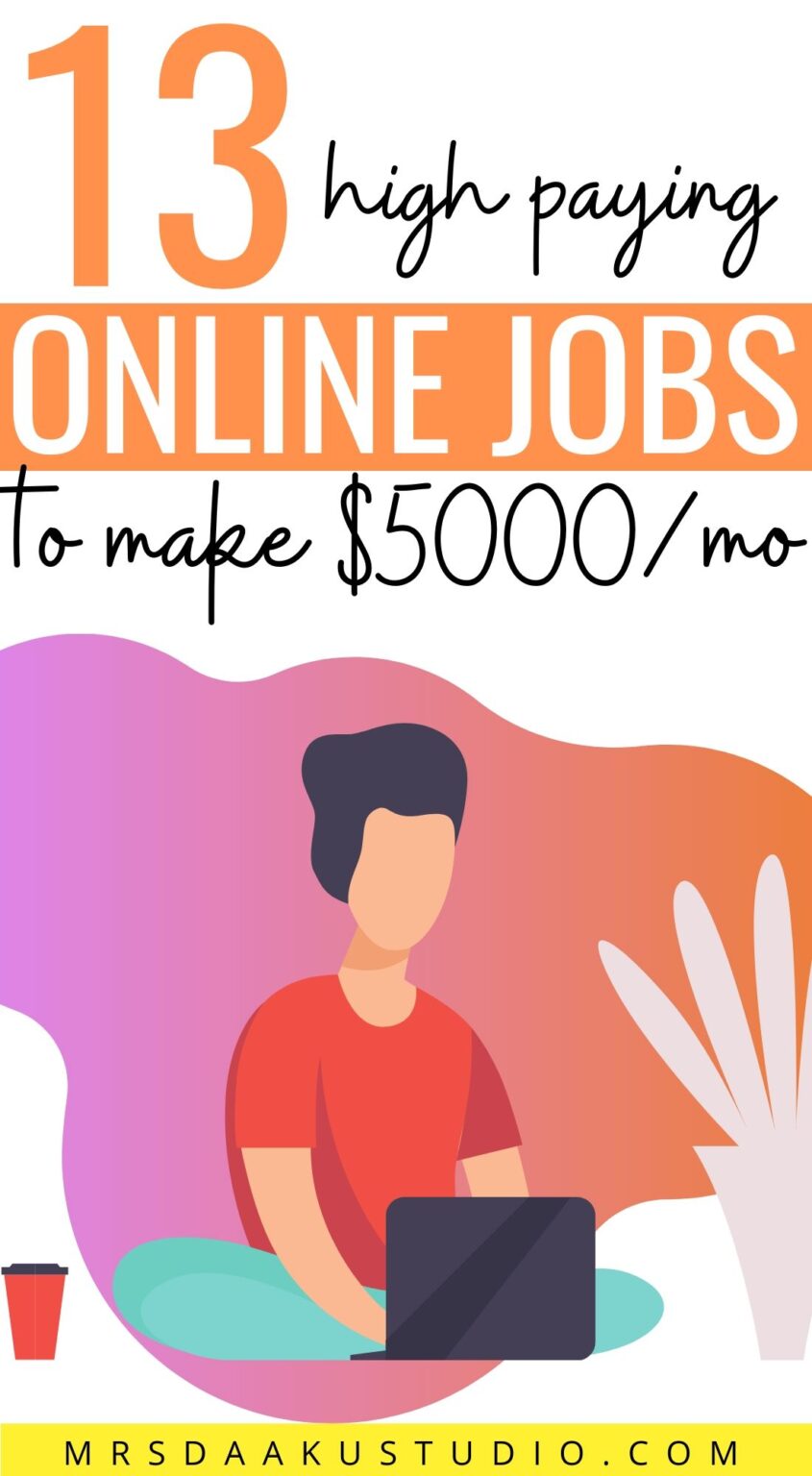 legit online jobs