How to make 1000 dollars FAST in one day or one week
Are you looking for ways on how to make $1000 fast?
Do you want make quick money in one day?
Wondering…
How can I make 1000 Fast
How can I make $100 a day?
How can I make money instantly?
How can I make 2000 dollars fast?
How to make 1000 dollars fast legally?
Well, I understand. It can happen to anyone and at anytime.
Emergencies do not give notice beforehand – it could be a car repair, health concern, mold problem or a broken refrigerator.
Whatever it may be – you need to make $1000 fast in one day or a week.
I get it.
You can definitely make quick 1000 dollars in one day and make 1000 dollars fast but there is one thing I need to put it out of the way –
Making $1000 quickly will NOT be an easy task. You will need to hustle a lot, spend time and be focused on whichever way you decide.
So, if you are still interested in making $1000 FAST, follow along and keep reading these amazing ways to get money you need.
There is another good news.
If you are without a job right now and you are looking to make $1000 or more to sustain yourself until you get the next job, these ways to make quick money in one day will help.
Note – This post may contain affiliate links and sponsored listings. Please read disclosure policy.
What Not To Do To Earn 1000 dollars
While there are so many legitimate survey websites to make money online, these aren't your best bet to make $1000 fast
It takes time to level up with survey cash companies and earn $1000 with them. The best you can make with them within a short span is $100 or a little more than that.
That said, they are LEGITIMATE. You WILL make money with the survey sites but not 1000 dollars quickly.
Want to make money quickly? Here are a few platforms to earn up to $25 – $50 in a few minutes!
Besides that, I have carefully picked the ways to make money online. I won't suggest you to go to casinos or sell everything from your house.
If you need $1000 fast, this article will tell you EXACTLY how.
I have divided the article into 3 parts
How to make $1000 FAST in a day
How to make 1000 dollars in a week
How to make $1000 dollars each month
Pick up whatever you like and get rolling.
You ready? Let's make some money!
I. How to make $1000 fast in a day
a. Flipping items for cash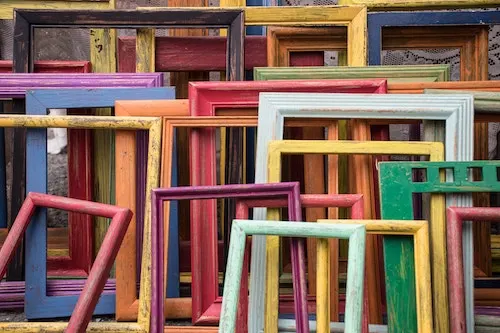 If you haven't heard of flipping items for profit, you are missing out money on the table.
When I say flipping – all I . mean – is to buy an item that is underpriced from a thrift store, flea market or local markets and resell it online for a huge profit margin.
If you are looking to make $1000 in one single day, you will have to focus on higher value items.
You can either focus on selling one item which can give away a $1000 profit or a few smaller items that can help you earn that profit.
A few things that you can sell online are
Household electronics (receivers, record players, stereo equipment etc.)
Musical instruments
Pottery
Antique etc
You can check out these list of all the profitable items to flip on eBay.
I know what you are wondering – How the freak do you start flipping the right way? I am a n00b and I don't know if I can make profit?
You need to check out this FREE webinar to learn about how to start flipping items for profit.
If you like challenges and get motivated to work on them, you can sign up for this flipping challenge and make $1000 fast.
Relevant Read What to sell to make money – MEET ROB & MELISSA WHO MAKE $133000 a month by flipping things for profit
2. Sell unused items from your house or hold a garage sale
We all have unwanted things in our house.
If you are looking to make $1000 fast, this is the best time to look through attics, basements, garage and decide on things you need to bid adieu.
If you are lacking the time, you can sell online using platforms like Decluttr. This is available only for the US.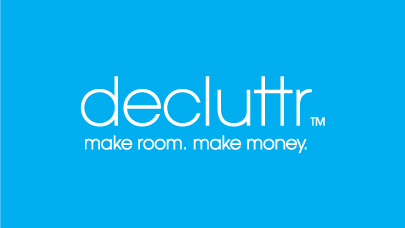 In case you are based out of other countries, you can sell stuff on eBay or the new Facebook Marketplace.
You can also join local buy and sell or garage sale groups on Facebook.
and, if you don't want to go through a lot of trouble, host an online yard sale.
Note: I highly recommend reading The Beginners Guide to Selling on eBay as it will help you learn about selling on this platform for profit.
If you have a free weekend or get help from a friend, set up a garage sale. This is the best option if you have quite a lot of objects to sell.
How quickly can you make $1000 with a garage sale?
You can easily earn $100-300 by selling off unwanted things. If you have valuable items, you can make 1000 dollars fast in one day itself.
Relevant Read: Best items to flip on eBay (+ how to start reselling for profit)
3. Sell a high value item from your house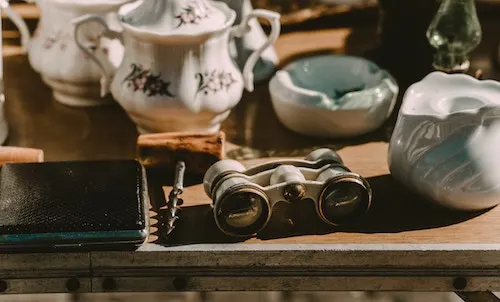 If you are desperate to make $1000 fast and in a single day, think about selling a high value item from your house.
For example, a piece of furniture that you do not use or you're willing to sell. You can sell it on eBay, Craigslist, Facebook Marketplace, Letgo etc.
How quickly can you make $1000 selling your furniture?
In a single transaction if the piece of furniture is high-value. If your furniture is made of pure leather, real wood etc – it can fetch you 1000 dollars easily.
Even if you are not able to make $1000 with one transaction, you can find 2-3 average value products and sell them to make the profit.
If you do NOT have such furniture, take this free course to know where to find such free furniture so you can make $1000 quickly.
Besides the furniture, you can also sell boats, RVs, cars, motorcycles, cycles, machinery, jewellery etc
How quickly can you make $1000?
The more expensive the item is, the more money you can make by selling it. So, focus on furniture or other high valued items first.
Relevant Read How to make quick money in one day (Earn $100 quickly!)
II. How to make $1000 fast in a week
In my opinion, making $1000 fast in a week is more reasonable and practical than making quick 1000 dollars in one day.
You have much more time to genuinely try out different ways to make money online
and, of course, when you give sometime you can land better deals with everything.
You can use all the three ways listed above to make $1000 fast in a week time.
But, besides that, you can also –
Relevant Read: Micro Jobs Online – 29 websites to find legitimate gigs & tasks TODAY
4. Rent out your stuff
This is one of the easiest and an automated way to make money online.
For example, if you have a RV or a boat, you could rent it out for some money. They go out on rent for $100 a day easily.
Similarly, if you rent out your trailer, you can make $1000 quickly.
But that said, what if you do not own any such thing
Well, in that case, do you know any designer bags, dresses or accessories? If you do, you can put it up for rent on local platforms. You can even sell your old clothes to make money quickly
How fast can you make $1000?
It depends.
If you are renting out at $100 a day, it will take you approx 10 days to make $1000. On the other hand, if you are renting out your car and making $50 in one day, you will take approx. 20 days to reach 1000 dollars.
At this point, I have an idea for you. If you want to make 1000 dollars quickly, try out more than 1 of the ways that are listed here.
Look, if you are renting out something, it requires very less involvement from your side. So, you can spend some more time taking up one more side hustle on the list and speed up the process of making $1000 dollars
5. Rent out a room
If you have a spacious home with a spare room or an alternative property all together, you can rent it out to make money.
Depending on your location, you can easily earn $500-1000 a month. Read about renting out a room on AirBnB here
How fast can you make $1000?
Let's take the average. You can rent out a room for $300-400 a month and if you do, you will take approx. 3 months to exceed $1000.
If any property is in a prime location or a vacation spot, it could easily make more than $1000 in a month itself.
Reads:
40 highest paying apps that make money in 2020 (Start TODAY)
16+ apps that pay you to walk: Ready to get paid to walk?
How to sell old clothes for money? – A beginners guide!
6. Rent out your car
If you use your car to commute to work, it is time to consider car pool or using the public transportation for a few weeks.
If you want to make $1000 without having to spend a lot of your own time, it is best to put your car to work for you
and, by that, I mean – rent it out.
Get Around is a known car sharing app that let's you rent a vehicle to others. They provide with insurance to cover any damage that may occur.
The best part is that they also deal with logistics for you. You do not have to deal with handing over the keys as well.
How fast can you make $1000 with GetAround or Turo (another similar app)?
Well, it depends on the market rental rate of your car and how many hours can you rent it per week.
If you can rent it out for at least 25 hours in a week at $5 per hour, you can make $500 in a month easily. That means, it will take you 2 months or less to make $1000 fast
You can also sign up with Lyft and drive to make $1000 quickly. In fact, you get $300 bonus once you complete x number of drives.
7. Work as a Caregiver
If you have some free time in hand, working as a caregiver is a great option to make money on the side.
This involves senior care or working with special needs children etc.
It it is difficult to get such jobs so the best way out is to join a company that provides such services on a larger scale.
You can sign up with Care.com. It is one of the most credible companies to sign up with and they hook you up with work in the local area itself.
You can also apply at sites like TrueCare24 and CareLinx.
How quickly can you earn $1,000 as a Caregiver
On an average, a caregiver is paid $11. At that rate, if you can work, 100 hours (2-3 weeks), you can make $1000.
This is how you can make $1000 in 3 weeks approx.
III. How to make $1000 fast in a month or more
This is one of the most realistic one in terms of time.
All the options that we discussed above can take a few week to a month to earn $1000 for you. So, keep an open mind and trust yourself.
So, let's look at a few more options to make 1000 dollars
8. Offer your services as a freelancer
Gig economy is on a rise and it is the best time to become a freelancer.
From small businesses to big ones and from brick/mortar shops to online entrepreneurs, everyone is hiring freelancers for their work.
While I would not recommend opting for freelancing if you are super lazy and don't want to put in any work BUT if you are ready to in teeny weeny work in it, you can earn $1000+ a month easily.
A few options are –
Scoping – You can get paid to work with court reporters. It is a great job and a lesser known job which makes it a high paying one as well. You can start here.
Blogging – It is always great to make money online from home with blogging. You can work at your schedule and it is more passive than anything else on the list of jobs for lazy people.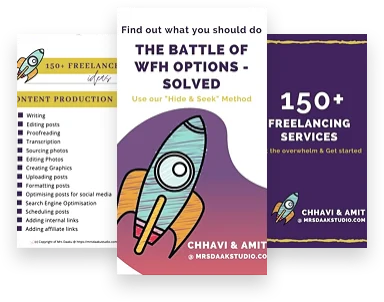 You can start by using platforms like Fiverr or Upwork.
How fast can you make $1000 as a freelancer?
If you are ready to put in work, you should be able to make $1000 within a month's time.
There is a possibility that you end up getting a project which pays $1000 for one assignment and you finish that within a week.
Wondering how to make 1000 dollars fast online? This is how – Freelancing!
9. Sell your very own crafts
Crafts are popular and they sell.
If you love creating new things and people seem to like it enough to buy, it is time to sell it. You can find a market to sell almost anything online.
Check out this post on crafts that make you money or better yet, Christmas crafts that you can sell during the holidays
Etsy is one of the most popular platforms to sell crafts.
You can check out the products that are hot on the platform and see if your product is profitable enough to start a craft business
10. Sell feet pics
If you are comfortable with the idea of foot fetish and having conversations with people who like feet, you can learn how to sell feet pics for money.
Depending upon the buyer and how you take care of your feet, you can earn anywhere between $100-500+ per picture.
You can read all about selling feet pics for money here.
11. Delivery
Delivering food can make good money over the weekends
You can start delivering meals with DoorDash and Postmates.
You can deliver using bike, motorcycle or even a scooter and set your own schedule. May be, just work on the weekends or a few hours each day.
Sign up with DoorDash and Postmates NOW.
12. Personal shopping
If you like shopping, you can turn that passion into a money maker by shopping for those who don't or can't
As is the case with other businesses, there are two ways to work as a personal shopper
work as a personal shopper
Independent Services: This is a great way to make extra cash before Christmas and you can make a lot.

You can advertise your services on Facebook Marketplace, Craigslist, using flyers (the traditional manner) or the word of mouth. You can either charge by the hour or trip
Sign up with Instacart RIGHT NOW.
#13 Sell on Amazon
If you are an online shopping freak or are good at spotting good deals, then you may consider Amazon FBA program.
It can be a great way to make extra cash for the holidays, especially Christmas.
You can find good deals on brick and mortar stores or online and resell them on Amazon platform at a higher price.
With Fulfilment by Amazon (FBA), Amazon will handle the shipment and other handling. That means, all you have to worry, is shop for it.
Jessica from the Selling Family makes $5000 a month working part-time.
You can check out her free course on using Amazon FBA here
#14 Become a virtual assistant
Virtual Assistant is a great way to make extra cash for Christmas and the holidays.
I recently interviewed Teagan, a single mother, who earns $10000+ A MONTH as a virtual assistant.
She works full time but if you were to take out a few hours in a day, you can easily earn between $2000-5000 a month.
You can provide more than 150+ services as a virtual assistantand includes social media management, graphic design, administrative tasks, personal assistant tasks, writing and online research etc.
You can easily make $20+ an hour as a beginner virtual assistant and grow upto $100+ an hour.
Sign up for the free webinar on how to become booked out and the brainstorming guide to start out.
You can also grab my FREE resources in my resource library by signing up here. Get access to freelancing guide, list of work at home companies, checklist to avoid scams, ways to make quick money and much more.

#15 Teach something you know
If you have a bachelors degree, you can sign up with VIPkid and teach English to students in China.
They pay $22/hr and you approx. need to teach only 45-50 hours to make $1000.
Read my detailed VIPkid review here.
#16 Get paid to play with puppies
Do you know professional pet sitters make more than $48,000 a year? I did not (before writing this post!)
I am just as shocked as you are.
If you love animals, especially dogs, it is a no brainer.
Your job would be to take the dogs out for a walk in the outdoors. It is as simple as it sounds and you do not require any sort of training, degree or expertise.
Register yourself as dog walker with Rover. They will match you with dog owners and you can take it from there.
An average Rover-ian earn $20 an hour. All you need to do is work with them for approx. 50 hours to earn your 1000 dollars.
#17 Work on TaskRabbit
Never heard of TaskRabbit?
They allow you offer services in your neighbourhood or nearby areas while they look for jobs for you.
Once you sign up, you become a tasker and choose the jobs you want to work on and make a bid on them.
You can find gigs at different rates, for example, $100 or $50 etc. If you can pick up a few high paying tasks, you can easily make $1000 fast.
Some of the different tasks you might find on TaskRabbit include:
furniture assembly
cleaning projects
organizing projects
redecorating/remodeling projects
electronics set-up type stuff
helping people move/get ready to move
They take 15% earning from your fee So, if you charge $100 for a job, you'll get paid $85. The rest goes to TaskRabbit
18. Test Websites
You do not require an engineering degree to become a work at home tester.
In this post, I bring you website testing opportunities which simply requires a computer, microphone, webcam, and your enthusiasm.
I highly recommend you to read 10 online portals that pay you to test websites
This can take up time to help you earn $1000 because the gigs are not regular.
19. Babysit
You can babysit on the weekends or in the evening of weekdays.
The approx pay for a babysitter is $17 per hour.
If you work for 10 hours in a week, you can make $170 in a week. That means, you can make $1000 in about 5-6 weeks.
20. Donate Your Sperm
Male specific here.
Remember sperm buyers are picky. They are looking for healthy genes, good health, good looks and even a college degree.
If you feel strongly that you can fulfil the criterion, you can earn $50-70 per donation.
According to this sperm bank, you can make $1000 a month easily
21. Donate Your Eggs
Female specific. why leave this one out.
The process of donating eggs is much more intrusive and time taking than sperm donations. That means, not only are you paid higher but I strongly suggest you read about it before you go ahead with it.
You can find FAQ here. In the same link, the first question deals with payment and it says
"You can earn up to $14,000 depending on your qualifications and the number of eggs you produce. If your cycle is canceled due to no fault of your own, compensation is $1,000."
If you are doing this, you will earn much more than just 1000 dollars.
How To Make $1k In A Day
Like I said,
If you want to make $1000 fast, you are going to need to pick up more than one of these side hustles.
Remember – You can make $1000 in a week or 1000 dollars in a day, or even less, but it's not easy
If you are here due to financial crunch, I have some suggestions to help you out in the future.
1. Start an emergency fund
If you had an emergency fund in place, you would not be googling "how to make $1000 fast"…
So, start putting it in place. All you have to do is put a certain amount of money into a separate bank account.
In fact, I suggest you make this an automated or recurring transfer.
2. Get on a budget
It is time to re-evaluate your budget and if you do not have one, create one right now.
You need to get mindful of spending and expenses. Budgeting will leave you with more money and stability in the future.
3. Reduce your expenses
Try saving it and cut down your expenses.
If you want to save money and trim down expenses, I highly recommend Trim Financial Manager.
It is a simple app that helps you in managing finances.
Once you link your bank account to the app, Trim will start analysing your expenses, subscriptions you may cancel, negotiates bill, finds better insurance covers and more.
You can sign up with TRIM Financial Manager here and link to your account.
I bet you can save at least $100 in the first month of using the app.
Other relevant read:
$100 per survey? Here are the best paid survey sites!
Get free money right now in 2019? (#2 is SO fast and easy!)
There you go.
These are my ideas to make $1000 fast and I hope it helped you.
Do you have other ideas on how to make $1000 in a day or under a week? Comment below and let me know!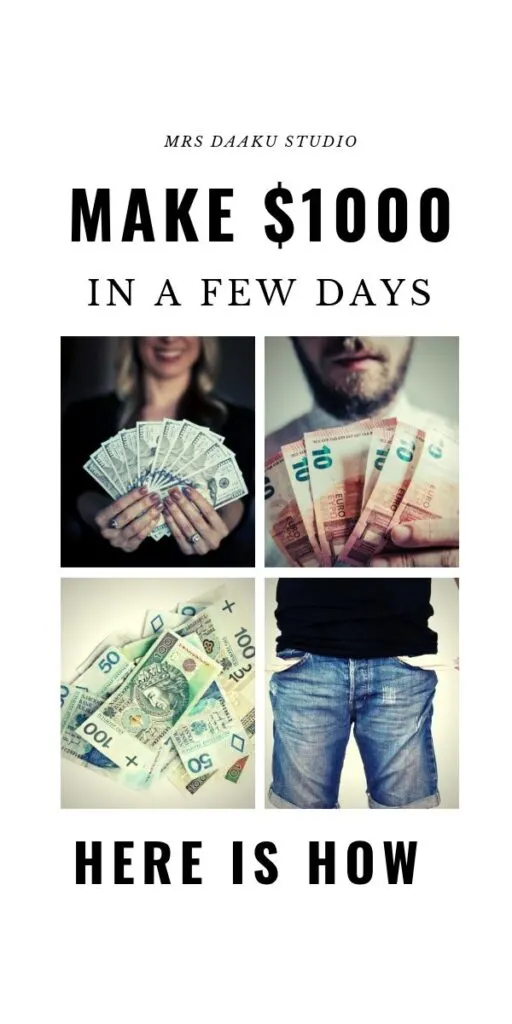 Resources that can help you with land work from home jobs
How to find and pitch clients your freelance services– You can find my strategies to find high-paying freelance writing clients.
Become a work at home mom– A FREE training session that comes along with a workbook and guides you through the entire freelancing journey.
FlexJobs You can find 100% legitimate work from home jobs and freelancing gigs on this platform
How to make $1000 fast