How to sell feet pics on craigslist
Who knew that people would pay good money for feet pics? But they do!
Selling feet pics are a thing, and you will learn how to sell feet pics on Craigslist today.
It's a weird thing to think about, but if you want some extra cash, it might be worth trying. After all, your feet are free and the rest of your body is probably not as interesting as your feet.
If you're looking for a way to make some quick cash without having to work too hard, then this article will give you everything you need to know about how to sell foot pics on craigslist.
We'll cover what kind of photos will get the most interest from potential customers and how much money you can expect to make by selling them online.
If you want to learn all the basics of selling feet pics, check this out.
Note – This post may contain affiliate links and sponsored listings. Please read disclosure policy.
Want to make money quickly? Here are a few platforms to earn up to $25 – $50 in a few minutes!
What is craigslist?
Craigslist is an online classifieds website that allows users to post advertisements of all sorts. The website was founded in 1995 and continues to grow by leaps and bounds every year.
The benefits of using craigslist are many, including ease of use, convenience, privacy, and more!
It 's also 100% free to post your ads on the website.
The downsides? There aren't many, but some people don't like it because they're afraid of losing money and/or their personal information to scammers which has been happening on the platform.
That said, if you take precautions and are careful, you can sell and make money on Craigslist.
Can you sell feet pictures on Craigslist?
People are searching Craigslist for feet pictures, obviously.
So yes, you can sell feet pictures on Craigslist. Your goal is to run ads and find people who might be willing to pay you money for your feet.
Note: Wondering what else can you sell quick and fast on Craigslist? It is not every item that sell well. Check out what products sell well on Craigslist.
How can I sell feet pics on craigslist?
Step 1 – Visit the homepage, craigslist.org and select the right city.
Step 2 – Click on "post to classified" from the left
Step 3 – Select a category of your classified
Step 4 – Select a category closest to the item you are selling
In our case, we can use photo/video by owner.
Step 5 – Fill up the ad for selling feet pictures
This page will differ and is based on the category you select. Important fields include:
posting title: your post's name.
posting description: the body of your post.
reply to: the email address you want to use for responses. Please enter it twice.
Step 6 – Check for errors, finalise and publish your ad.
Step 7 – Chat with your buyers and finalise your sale
Top tips to sell feet pics and make money on Craigslist
Optimise your advertisement with keywords like "sell feet pics" "buy feet pictures" "selling feet photos." Use all these keywords in the title and description of your ad.
2. Use a water mark on all your photos so people cannot just copy it or download it.
3. Don't give too much detail about yourself, but make sure you sound like a genuine person wanting to sell feet pics.
4. Always use fake names and don't reveal your real name.
5. Never agree to meet the buyer in person. Use other means of communication like chat, email etc for that kind of stuff.
6. Price your feet pictures reasonably.
How much should I charge for feet pictures on craigslist?
This is really up to you. We don't have any hard numbers on the pricing, so use your best judgement.
Just remember that you'll be wasting your time if you post an ad that nobody reads or responds to.
How to take professional feet pics that sell like hot cakes?
Professional photos can certainly help you sell your feet pics easily. Follow the instruction below to take good quality pictures of your feet:
Put some lotion or moisturiser on your feet
Use soft lighting – natural sunlight is best.
Take the picture in front of a plain background, against a wall or door is ideal. You can also get creative with the props
Use a tripod so it helps you concentrate on the pose instead
Take several pictures of each foot from different angles and make sure they are clear.
How to write the best ads to sell feet pics?
Be clear and descriptive – people want to know what they're getting.
Don't write ads that are too long. Keep it to the point.
Use keywords to optimise the ads so potential buyers can find it easily
Price reasonably so people are attracted to it and buy
Get creative
Frequently asked questions about how to sell feet pics on craigslist
What are the requirements to sell feet pics on craigslist?
Item 1: Craigslist account – Create a craigslist account.
You can create a Craigslist account and start exploring how the platform works.
I recommend you look through various ads and see how you should create one to attract buyers and build credibility as well.
When you post your first ad to sell feet pics on craigslist, you should get a response.
Item 2: Have a good quality smartphone or a decent digital camera with enough resolution to take high-quality pictures
You need a smartphone to be able to sell feet pics on craigslist. While you can do it on a laptop, it is much easier and flexible if you have a phone with which you can click photos and upload them as well.
Item 3: Decide on the various method of payments
While a lot will depend on how the buyer wants to pay, the safest option to use is Venmo, TransferWise, CashApp etc.
Paypal can block your account if they know you're using it for anything that can come up adult industry.
Item 4: Lots of attractive feet pictures to sell
Next, you need to start clicking lots of attractive feet pictures to sell on craigslist.
Item 6: Social Media accounts to promote outside of Craigslist
You can promote yourself outside of craigslist as well. Try to use Instagram, Facebook, Tumblr, OnlyFans etc.
What kind of feet pictures sell?
Well, that is entirely up to you.
You can choose the feet pictures of women wearing high heels, stockings or other kinds of clothes.
A few poses would be:
On your toes
One feet on top of another
Feet with anklets and other jewels
Feet with heels
Feet with stockings
Feet with flowers
Feet with honey on it or other food items etc.
Just google up feet pics or sexy feet pics and get inspired. Get creative.
At this point, I would really love to tell you that you can also make money selling photos of yourself, selling hand pics and more.
If you're comfortable with these, you may also want to check out cam sites that pay well, becoming a web cam model and selling used panties for money.
and, if all this is TOO MUCH, you can get paid to chat and flirt.
What other platforms can I sell feet pics on?
Wondering where you can sell your feet pics, then you should try the following:
Stock photo websites like Shutterstock, Zazzle etc
Exclusive feet pic apps like FeetFinder, Feetify, Instafeet etc
Social Media like Instagram, Facebook Groups etc
Photo apps like OnlyFans, Foaps etc
Become a feet and hands freelance model
Check this and this out to know everything about selling feet pics and make money.
How to sell feet pics without getting scammed?
Two tips for you on how to sell feet pics without getting scammed:
First, don't reveal any information which can tie back to you. For example, contact details, photos, address, or even your real name.
Second, take the payments from the buyer before you send across the photos. Sometimes people disappear after getting their hands on the feet pics.
Conclusion – how to sell feet pics on craigslist
You might not want to think about it, but people are actually paying good money for pictures of people's feet.
If you're feeling a little bit grossed out by the idea or if you just don't know where to start with selling your foot pics on craigslist then we've got some great tips that will help make things easier!
First off, be sure to include an image of your feet in the post so buyers can tell what they'll be getting.
Next, try and get as many clear photos as possible – this way there won't need to be any guess work from potential customers who may have never seen a pair of bare feet before.
Finally, keep these all the points we discussed in mind when writing up your ad.
Remember – Craigslist is a good place to sell and buy items. Although you should always exercise caution when using the site, it's usually a safe place if you are careful. Good luck buying and selling your feet pictures!
Thank you for reading this article about how to sell feet pics on craigslist.
how to sell feet pics on craigslist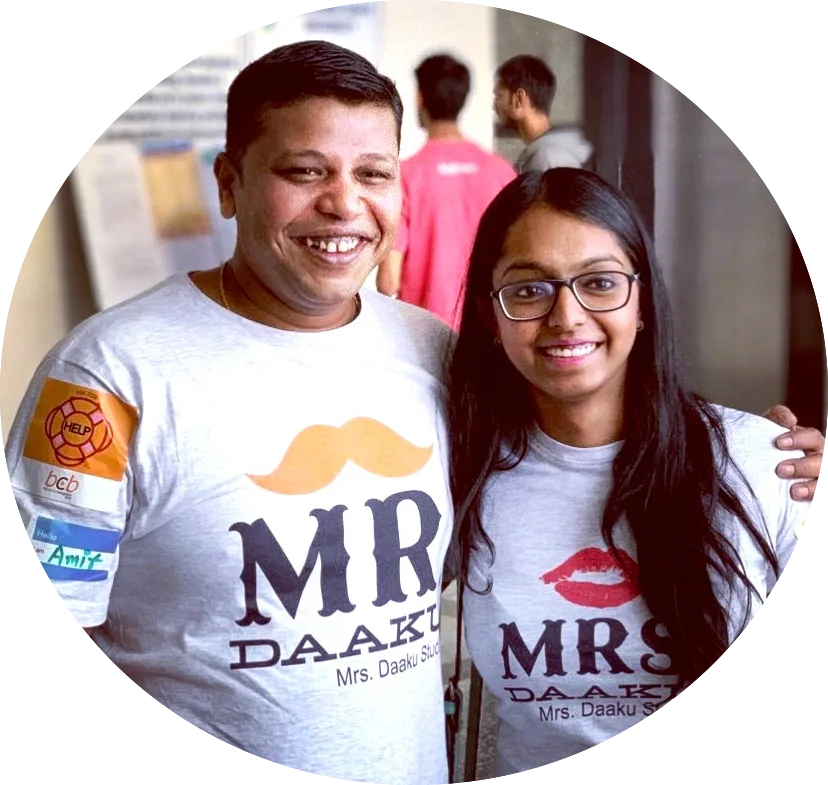 Hi buttercup, thank you for stopping by. We're Chhavi & Amit.
We're a couple who quit our high paying jobs as a lawyer and an engineer to start hustling online. Now we're full time bloggers and YouTubers. We have been featured on Wealth of Geeks, Hello Sensible, Savoteur, Play Louder, A Dime Saved, Forbes, Business Insider, Readers Digest, CEO Blog Nation, Starter Story, Yahoo! Finance, MSN, BankRate and so much more.

MSN Bylined Writer