Get paid for car advertising stickers
Seeing cars with ads and more vinyl stickers than usual?
Are you wondering do they get paid for sporting company decals?
Wondering if you can actually monetise your car?
Well, the answer is Yes!!!!
So, the next question is obvious – Can you make money advertising with car wraps?
In short, the answer is YES. You can get paid for car advertising stickers. Let's just discuss this way of making money in short –
There are car ad wrapping companies that pay you to be their on-road advertiser.
If you are a person who uses the car just for getting around, then car decals are an easy way to earn side income. These car decals are also called car wrap advertising, and you can earn up to $500 a month.
All you need to do is your usual routine of driving the car and completing your errands.
So are you ready to get paid by advertising on your car? You will get answers to all the questions you have on getting paid for advertising on your car
How to monetise your car?
How much can you get paid to advertise on your car?
What companies will pay you to advertise on your car?
How can I make money advertising on my car?
Want to make money quickly? Here are a few platforms to earn up to $25 – $50 in a few minutes!
So, what is car wrapping advertising or car with ads?
Before we discuss about car with ads, let's understand what it entails.
Auto decal wrapping is where you sport advertisements all over your car's exteriors.
You can earn considerable cash by covering your vehicle with ads.
The adverts will be either simple decal stickers or completely wrapped from boot to the hood.
No matter what, the main goal is to draw the attention of the onlookers.
Usually, we tend to notice things that stand out in the crowd and are in motion as well. A combination of these ideas is car wrapping.
When we see a fully-decked car moving and standing out in traffic, our attention is drawn to it.
Actually, car wrapped adverts are 96% more effective than billboard adverts.
But like every other side income avenue, this car wrapping also has its share of ups and downs.
So, here some more details that will help you decide whether car wrapping is for you!
So, what kind of car advertisements or car wraps are placed on your car?
From Fortune 500 companies to local companies, there are different kinds of advertisements.
The usual ones are the company logos placed as vinyl stickers over the car's hood or doors.
This is usually the way to familiarise the company logo with the general population.
The more ads you put on your car, the more money you will earn. However, there are certain conditions for which all drivers should pre-qualify.
It also helps the companies assess the right kind of advertisements for your car. In case your vehicle stays parked the whole day, there is no point in wrapping your car!
How does advertising on cars work?
They start by pre-screening the vehicles and ask for the following details:
The car's make, model and manufactured year

What is your regular route?

The time you spend in your car and so on.
These are the standard questions asked by most car wrapping companies, along with their customized question list.
It helps them to find the right ad for your car and also capture the right kind of audience.
The main motive is to capture the interests of the people on the road while you are out and about.
This also means that you need to drive a minimum limit of miles per week. That is the reason you see many Uber/Lyft drivers sporting car decals.
Plus, there also might be restrictions on what you can personally stick or keep on or inside the car.
So, what qualifies you to drive a wrapped car?
Like every other side hustle, even car wrapping comes with certain restrictions when it comes to its drivers:
You need to be 18 or older
Have a spotless driving record
You should ensure that the ads are in its place during the contract period
You should drive the minimum number of miles every month
You must have GPS in your car, or they will provide it for you
So, once you get qualified for car advertising, what happens next?
Once your car has been screened, and you have qualified, the car wrapping agency will get in touch with you.
Usually, they select the type of ad they want to display based on certain factors like:
The kind of car you drive (SUV, MUV and so on)
The size of the ad (decal or fully wrapped)
The time you will spend driving
Your regular route
Once the agency decides the ad, they will contact you and let you all the details, including payment, dos, and don't so on.
Actually, on average, one can earn up to $400 a month. But that number differs as it depends on the company and how you want to wrap the car.
So, here are some popular car wrapping companies, you can consider for a side hustle:
Car Advertising Companies
CarVertise:
Car Vertise is an award-winning car advertising company that has been in this business since 2012 and lets you get paid for advertising with car wraps
They recruit and screen drivers with their four-point quality checkpoints for their brand partner's campaign.
If selected, your car will be taken to their facility and wrapped just in a few hour's time.
Wrapify:
Wrapify is a car wrapping company that only takes on drivers who are at least 21 years old.
They need to have a clean driving and criminal record with 2008 or earlier car models.
Their app will also track your recent 50-mile commute to determine your usual route.
Here the payment is based on the area, the number of hours you spend driving, and the number of ads installed.
Car Bucks:
Car Bucks is a car wrapping and advertising company that lets you commute for cash.
They match potential commuters with their clients who are looking for car ads.
The highlight of this company is that its process is entirely online. If you are selected, they will ship you a high-quality Vinyl decal that is invisible to you inside of the car.
You need to paste the sticker on the rear window and send them the picture.
You also need to install their app on your smartphone that will record your commute time. You will receive a monthly payment based on your average commute time.
To be eligible for the Car Bucks program, you need to have a clean and reputable driving record.
Free Car Media:
You can earn up to $400 per month with Free Car Media, and the entire process is online.
If you meet the criteria set by the advertiser, your application for car wrapping will be fast-tracked. You will become an ambassador of Free Car Media.
To be there approved driver, you need to have valid car insurance and a clean driving record. Your car will be posting a vinyl manufactured by 3M.
In case your vehicle has to be re-wrapped, Free Car Media will make the arrangements and let you know.
Referral Cars:
This car wrapping company offers both commission and non-commission advertising campaigns.
All you need to do is just enter your area code along with estimated miles and answer a few questions.
If you qualify for their ad program, they will send you the advertising decal kit. However, the majority of their ads are small.
They are usually designed for rear windows to lessen paint damages and provide maximum visibility to the driver.
StickerRide:
Sticker Ride lets you choose the kind of advertisement you want to place on your car.
Once you are done selecting the ad, you need to submit an application and wait for the results.
The earnings will depend upon the number and size of the decals you sport.
Sticker Ride's decals are of high-quality and will not damage your car if you use their guidelines to remove them.
Pay Me for Driving:
Available only in St.Louis area, this company lets you apply online for qualifying for their ad campaign.
They accept applications from individuals who are 18 years or older with a clean record.
You also need to fill them on your social security number, driver license, along with vehicle insurance details. They have different kinds of programs for a variety of drivers.
So, you have a better chance of getting qualified.
Firefly Car Wrapping:
This company lets you earn passive income by advertising their client's services through your car.
They pick drivers who are primarily located in Los Angeles and San Francisco.
They are also a charitable company that offers 10% of its profits to non-profit organisations and other Government projects.
Car Wraps:
Car Wraps have been around for more than 25 years and is one of the most iconic car wrapping companies.
They have their own in-house design team who will work with you and let you decide on how you want the ad to look like.
You can also decide on how you are going to place the ad on your car.
Blue Line Media:
If you happen to own a small truck or a bus company, then Blue Line Media is the place to go.
They are large scale ad company that primarily works with bus/subway stations, buses, benches, trains, malls and so on. The pay varies from city to city, so the bigger the city, the higher you earn.
They take up to three weeks to let you know whether you qualify or not. So, keep patience!
Ads2Go: (Do check this out for car advertising)
You can earn up to $50 for an ad wrap with Ads2Go. The pay is generally is higher if you have more square inches to spare on your car.
For example, a vehicle with 1000 square inches will have 2 (12×24), 2 (12×12) and 2 (6×12) signs. Additionally, you also two or four small Ads2go signs in your car.
The pay is a little less when compared to other car wrapping sites, and they do not specify who will remove the ads once the contract is over.
That said, it is a great company to start earning money with car advertising.
Waive Car:
Waive Car works on a unique concept. They let you drive an electric car for two hours and at the same time, also do a little advertising.
You can rent a car by booking a ride through their app. The vehicles come wrapped with advertisements that let the company earn from advertising.
For the users, you get two hours of free usage and are charged $5.99/hr after the third hour of the rental.
So, if you want an eco-friendly ride, then Waive Car is an excellent option.
Don't have a car – No worries. You can still earn – HERE IS HOW
It may sound absurd at first but it is completely logical.
The car wrapping company will provide you with a free car that has ads all over it. It is also known as a free car promotion.
As a driver, you need to s tick to the conditions specified by the company.
Is car wrapping for money worth it?
Car wrapping is a popular way for a driver or any car owner to earn extra income on the side. In fact, many of them have actually earned money with car advertising.
While there are many legitimate car wrapping and car advertising companies (as discussed), it does not mean all car wrapping companies are excellent or even legit.
You need to look for background information such as company history, its reputation, payment terms, how the payment is made, contract period, who will remove the car wraps and ads after contract and so on.
To make sure that you are not getting scammed, try some of these car wrapping companies listed above.
Have you already worked with any car wrapping companies? Do you earn money advertising on cars?
If you do, do comment below and let us know anything we need to know or I have missed out.
This is all about how to get paid by advertising on your car
Learn more about advertising for companies and getting paid to advertise online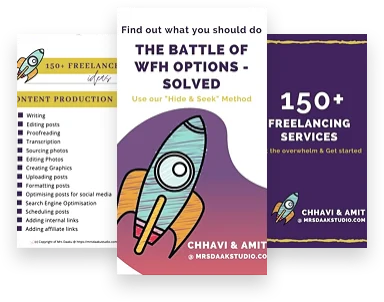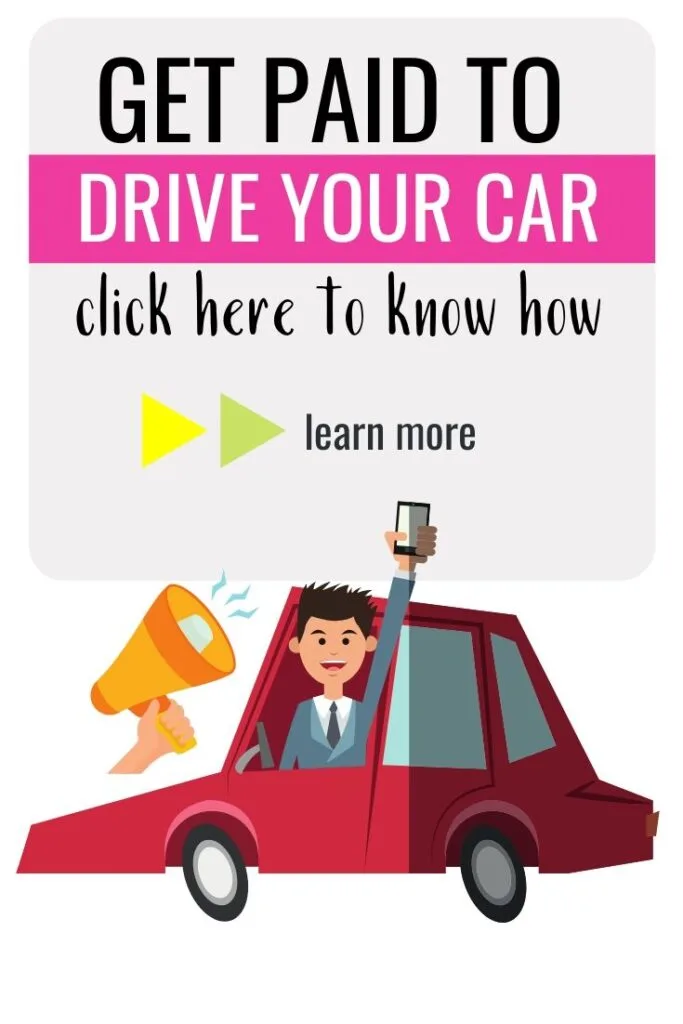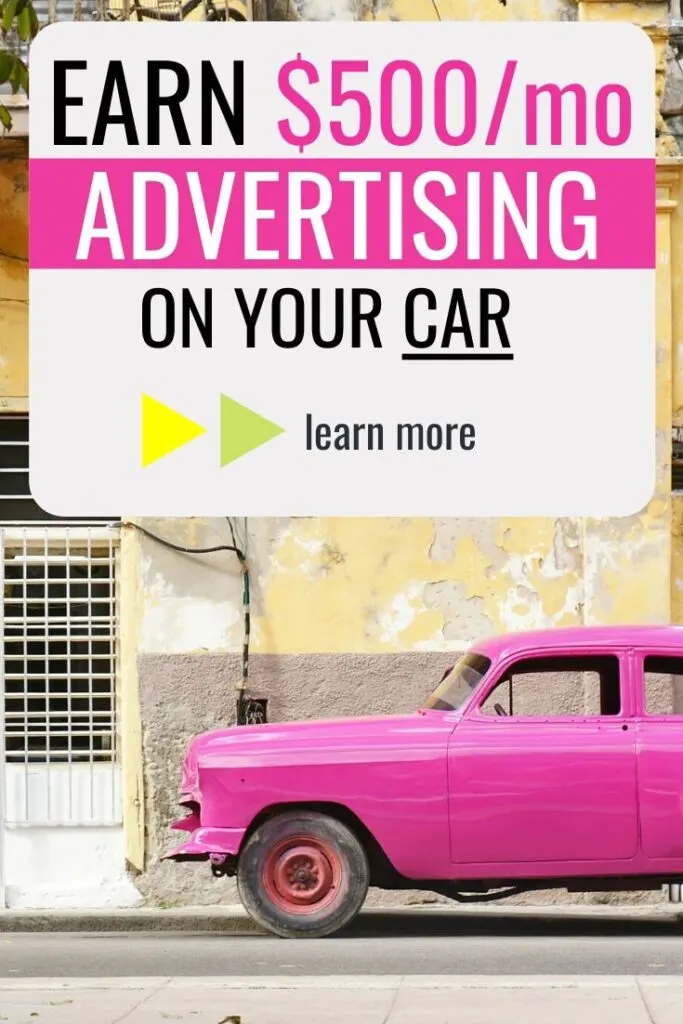 Car advertising companies