6+ jobs for housewives sitting at home
Wondering what a housewife can do to earn money?
How can Indian housewives make money online?
How can I make money online without paying?
Do online jobs really pay?
Are there any legitimate online jobs for housewives living outside the US?
There are SO MANY questions that remain unanswered in most blog posts.
I live in India and frankly, it was always difficult to trust work from home opportunities or think that I can build an online business (just like my counterpart in the US).
Did I doubt my abilities? No.
But, was I held back because I always experience a location barrier? Yes.
And, whatsoever people may say, it is true. It is difficult to work from home or build an online business outside of the developed nations like the US, Canada, Australia etc.
So, if you are anything like me, you have these doubts.
And, I am proud of you that you do.
Long story short, I have been able to build a successful freelance writing and a blogging business from India.
So, if you are in any of such countries, take it from me – YOU CAN DO IT.
That said, I WILL NEVER mislead you with information. So, I am not going to blatantly list down all the work at home options that I know of.
I have carefully picked up online jobs for housewives that WILL work.
That means, I know people in different parts of the world who are doing it and are as successful as someone in the US.
But, before we start I want you do download my freelancing kit.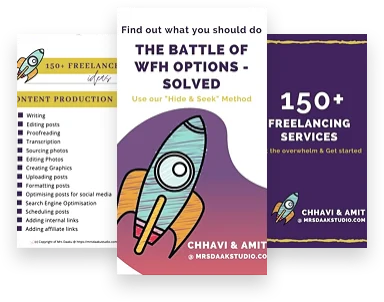 Relevant Read:
What is freelance? A simple guide to making money online!
How to start working from home with 0 budget?
Note – This post may contain affiliate links and sponsored listings. Please read disclosure policy.
I also want you watch this webinar on how to get started. Trust me, you need this training!
JOBS FOR HOUSEWIVES RETURNING TO WORK
Want to make money quickly? Here are a few platforms to earn up to $25 – $50 in a few minutes!
I. Freelance and Business Ideas for Women
#1 Blogging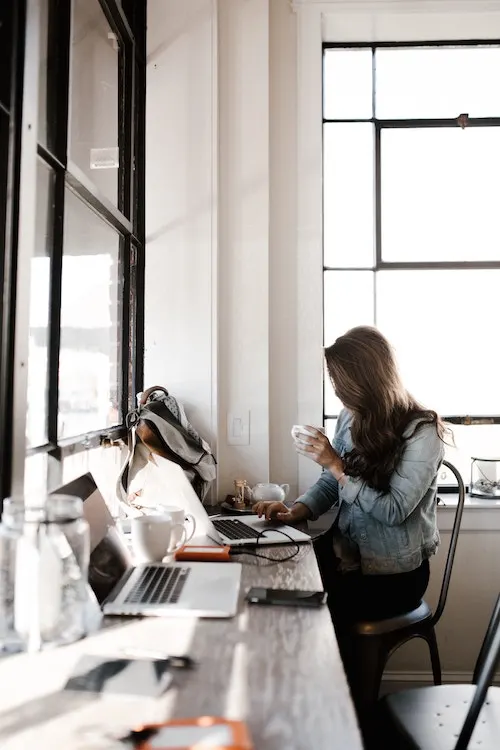 Whether you are looking for online jobs for housewives sitting at home or want to make extra money online, blogging is a great option.
You can work at your schedule and earn at least a $1000 a month. There are bloggers who make $5000-50000+ a month with their blog. You can also check out how I make money blogging and how you can too.
Note: This blogger makes over $100000 a MONTH. Check out her story and how she makes money online blogging.
In fact, you can make a few thousand dollars with CPM ad networks without having to use Google Adsense or affiliate marketing.
The potential is endless!
This is why it had to top the list of the best online jobs at home for moms and housewives. You can start a blog on –
Parenting
Travel
Beauty
Fashion
Health & Wellness
Mind and Body
Yoga
Self-Worth
Productivity
Save Money
Make money
Teaching
Pregnancy
Relationships
Movies/Music
Modeling etc
It is the perfect stay at home mom job because you are in total control of your schedule (and, there are no "deadlines" as such!)
I recently talked to fellow bloggers and they had some amazing tips to share for beginner blogger and for the summer slump
If you are starting out, you SHOULD also check out this roundup on expert tips on driving traffic to a new blog and start with my start a blog series.
Grab this 5 day FREE challenge for beginners & FREE Traffic Transformation Guide today
Recommended tools for blogging for beginner moms wanting to work at home –
Hosting
Blogging Courses
Ready Set Blog for traffic – It is an EXTREMELY underpriced course on how to make money with a blog for beginners. It tells you how to set up your blog, use Pinterest and implement SEO strategies. Using her tips, I have been able to rank on page 1 of Google. You can read my first income report here.
TSA – They are a bunch of resources by the owner of theSheApproach. Her books are amazing and filled with great information. You can get affordable (and, many of them are free as well) on affiliate marketing, boosting traffic, and Pinterest strategies.
Search Engine Optimisation (SEO)
Stupid Simple SEO (FREE COURSE) – It is the best investment I have made in the blog land. Take Mike's course, apply it on your blog and you can see the results pouring it.
Pinterest (DO NOT MISS THIS!)
Pinteresting Strategies – This is an affordable course that tells you how to use (and, how NOT to use) Pinterest to drive traffic. Using this, I have been able to get a 200% increase in traffic within 2 months.
PinterestNinja – Well-known bloggers stand by this course, and I am going to be investing in it myself sometime soon. Check it out here
Affiliate Marketing
Affiliate marketing for bloggers – The ONLY resource I have used, which taught me everything required. I also understood a lot of things that I were doing wrong and could have been dinged by Google. Thank god!
If you are wondering how to earn money at home for a housewife, this is your answer.
In case, you do NOT want to spend any money in learning the basics, you can sign up with Skillshare using my link and get free access to premium training for 2 months.
#2 Freelance Writing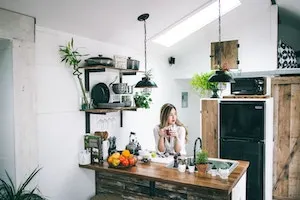 This is my favourite and personally recommend online jobs for housewives…
I was one and I picked up freelance writing wanting to make some money online and help my husband with expenses.
I knew so many housewives and moms who made hundreds of dollars writing for businesses and you can too!
Do you know you can write in 200+ different writing niches?
You know, what I loved about this work at home job for housewives?
You decide what you write on, who you work with and when you work.
So, I started out as a freelance writer and guess what, I made over $1000 in the first 30 days of writing and it was possible because I learned how to find and pitch clients early!
In fact, if you are scared of cold emailing, you can find freelancing clients in Facebook groups.
You can get started by taking my free 6 day course on writing
Recommend resource
Note: While I will share lots of FREE resources in this article, if you have the budget, I recommend you to invest in Holly's course "Earn More Writing". She has been able to make more than $100,000+ a year as a writer and shares all her secrets in the course.
Related Articles for starting work from home freelance writing career:
How to find and pitch clients your freelance writing services
Freelance writing for beginners interview #5: Meet Lisa Tanner
Start a freelance writing business, interview #8 – Meet Kevin
How to start freelance writing: List of the must-have resources
What is freelance writing? – An ultimate guide
Building a freelance writing portfolio? Here are 3 ways to kill it!
3 freelance writing job boards to land your first gig quickly
What to do when freelance writing clients ask for a FREE sample?
10 ways to land freelance writing clients as a beginner
13+ online writing tools all writers and bloggers must-have
Get paid to write: 21 blogging sites that pay $150+
#3 Virtual Assistance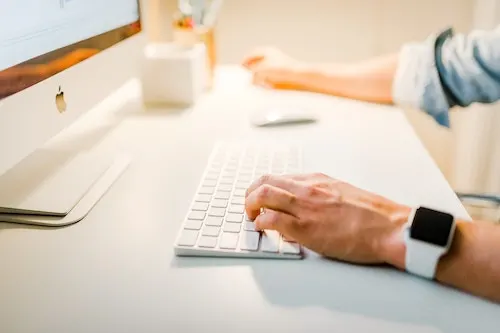 Depending on the kind of services you are offering, Virtual Assistant is a great work at home job for housewives in any part of the world.
If you are confused with what a virtual assistant does or what is a virtual assistant generally, I highly recommend you to watch this one-hour video by Gina Horkey. It is an extremely informational video!
There are so many services that you can offer as a virtual assistant including website designing, writing, marketing, email marketing, administrative tasks etc.
You can offer more than 150+ services as a virtual assistant
You can also become a real estate virtual assistant. It is a HOT industry right now and pays $30/hr+.
If you are new to the virtual assistant business or wondering if it is for you, I highly recommend you to watch this 2-hour free training video and take this webinar on how to be booked out in advance. It is customised for moms and housewives!
It provides tonnes of value and answers a million questions you might have on how to become a virtual assistant or what is a virtual assistant in the beginning.
You can also check out the relevant posts to become a virtual assistant:
On similar lines, you can also explore becoming a Pinterest Virtual Assistant.
It is the same as Virtual Assistant but focuses on Pinterest management only.
You will be responsible for things like
Creating a pinning schedule
Scheduling pins
Creating new boards
Applying to group boards
Creating a Pinterest Strategy
Branding the boards etc.
This single mom makes $10k+ working as a Pinterest VA and this one makes $3000+ a month.
You can easily learn Pinterest and help other business owners and bloggers manage it.
Take this FREE Pinterest class by Cate Rosales.
Recommend resource for starting out as a Pinterest VA
Relevant Reads on Pinterest VA
How to become a Pinterest virtual assistant, interview #9 – Meet Teagan
Pinterest Virtual Assistant Interview #6 – Meet Yi Ming Lai
Become a Pinterest Virtual Assistant: Make $4000+ a month
#4 Proofreading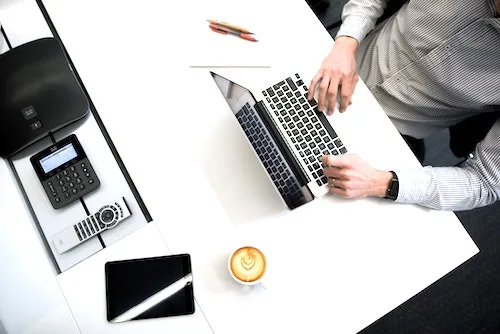 If you are a grammar fanatic, this remote job is definitely for you. You will be responsible for correcting errors, typos and such.
Caitlin Pyle of Proofread Anywhere made $40,000+ in her first year proofreading and she was working only part-time.
You can also check out how this stay at home dad with FOUR kids made over $2000+ working part-time.
You can also check out my interview with Melinda where she talks about how she made $3000+ working from home and with flexible hours. Isn't that awesome for an online job for housewives to make money from home?
Proofreading is a great job for housewives sitting at home!
You can also check out my guide on How to become a proofreader and earn $40k+ a year working part-time
Resources for housewives wanting to work from home and make money online
If you are interested in becoming a proofreader, I highly recommend you should sign up for this FREE webinar.
Relevant Reads:
33+ online proofreading jobs for beginners: Make money online TODAY!
#5 Sell on Amazon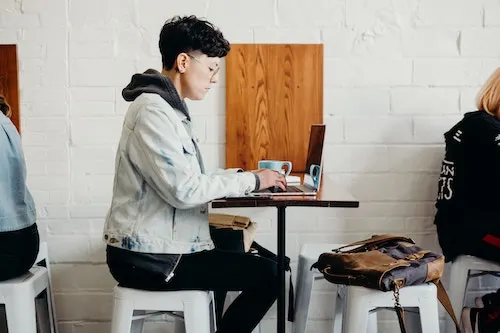 If you are an online shopping freak or are good at spotting good deals, then you may consider Amazon FBA program.
You can find good deals on brick and mortar stores or online and resell them on Amazon platform at a higher price.
With Fulfilment by Amazon (FBA), Amazon will handle the shipment and other handling. That means, all you have to worry, is shop for it.
Note: If you are wondering if selling on Amazon FBA works, you should take up this report and give it a read.
Jessica from the Selling Family makes $5000 a month working part-time.
You can check out her free course on using Amazon FBA here and watch this webinar on 6 steps on building a profitable Amazon FBA business
REMOTE JOB IDEAS FOR HOUSEWIVES, MOMS and PEOPLE INTERESTED TO BECOME LOCATION INDEPENDENT
If you do not want to go the freelancing route or do not have the time to build an online business from scratch, there are many options.
For example, you can check out these weekend jobs or weird jobs for lazy people.
You can also check out fast ways to make money quickly or surveys that pay $100
Besides all of this, you can also work with companies remotely.
Yes, there are MANY MANY companies that hire remotely.
While I may mention a few legitimate work at home companies in this article, I would advise you check out FlexJobs for 100% legitimate opportunities.
Online tutoring – You can check out Ashford University, Pearsons, Outschool, Tutor, and VIPKID.
Human Resource – You can work as a generalist HR, recruiter or a payroll specialist from home. Check out companies like Babylist, GitHub, Guidewire etc.
You can check out these 37 remote websites to find work at home jobs for housewives or gigs for freelancing
Download the kit below and get started. You will get access to
19 work at home companies that hire worldwide
98 business ideas to start from home
Checklist to avoid work at home scams
Freelancing guide + 5 step planner
Daily planner
17+ ways to make quick money to invest in your business from home
Are you ready to rock it?
There you go!
Pick up your favourite work a home jobs for housewives sitting at home or stay at home mom and get started
Note: Why housewives search for online jobs or why is this post so specific?
This post was quite specific to my Indian audience and you may be wondering, why?
In India, a lot of women get married before 30 and stop pursuing a career all together. It could be because of various responsibilities, but mainly, kids and family.
They cannot afford to be "away" for 9-10 hours in a day and are dependent on the family/husband for income
Today, we have lots more option than just sticking to a 9-5 or finding a job extremely specific to our education. Take me for example.
Yes, I graduated from a top law school in India but I decided to quit a high paying job to work at home. Now, I make more than I did at my day job and I enjoy the flexibility.
As a housewife or a mom in India (and, other similar countries), you can start working from home right away without any investments. All you need is a computer and an internet connection!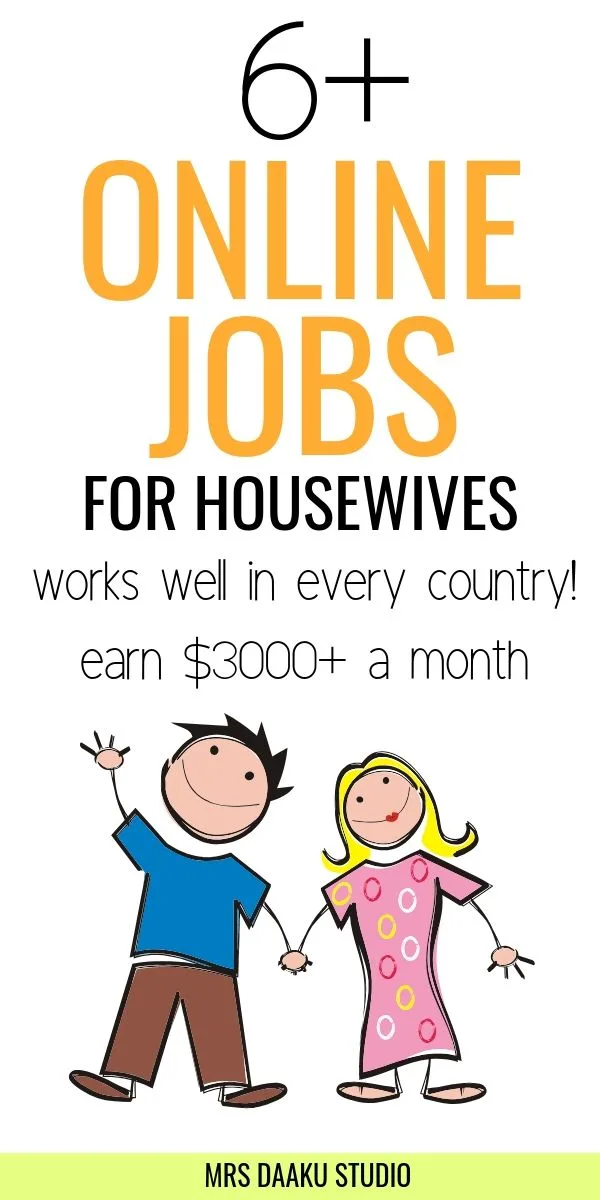 Actionable tips
Join my Facebook community and post your questions, wins and get the support
Resources that can help you with land work from home jobs :
Skillshare – Skillshare is my go-to place to learn a new skill without having to splurge hundreds of dollars. It is an online learning community where you can explore thousands of classes in design, photography, business, and more. You can get started with a free trial using my link and get access to hundreds of courses.
How to find and pitch clients your freelance services– Are you tired of looking for clients on Facebook groups and job boards? Did you land clients but they offered you peanuts? Well, the only thing you are missing in the picture is to learn how to find and pitch clients your services directly. Using the methods in the book, I was able to make $900 in the first month of freelancing and it has only grown from there. Check it out.
Become a work at home mom– A FREE training session that comes along with a workbook and guides you through the entire freelancing journey. Not only it tells you what is freelancing, but it also tells you the various option and how to go about establishing one (without any INVESTMENT cost).
FlexJobs If you are a freelancer, you should sign up with Flexjobs. It will help you go through great flexible job listings from legitimate employers quickly, easily, and safely. Every single job on FlexJobs is hand-screened for legitimacy, with no ads or scams mixed in, and every single job offers work flexibility such as telecommuting, freelance, part-time or other flexible options.
how to earn money at home for housewife