30 easy ways to make $200 fast
Are you short on cash?
Are you searching how to make 200 dollars in one day?
Is your rent due soon? Or are you looking for quick ways to make extra money?
Whatever be the reason, we can all do with some extra money.
From taking online surveys, to writing articles for websites, and walking dogs, there are plenty of options to make money online and offline.
Read on to learn some legit ideas to make $200 fast.
Note – This post may contain affiliate links and sponsored listings. Please read disclosure policy.
Want to make money quickly? Here are a few platforms to earn up to $25 – $50 in a few minutes!
HOW TO MAKE 200 DOLLARS FAST
1. Take online surveys
There are many companies out there that pay you to take online surveys.
These surveys could be about the kind of food you eat, the clothes you wear, or how you spend your time online.
You can make between $40 and $200 per month by taking these high paying surveys.
2. Flipping things for money
You can buy things from a thrift store, sell them online and make a neat profit.
You don't need a lot of experience or special skills to flip items, but you must be aware of what items have a better chance of reselling for a profit.
Furniture, vintage electronics, records and record payers, photography equipment, car part, yard equipment, and power tools have a lot of takers and can sell for a good profit.
You can find these items at garage sales, flea markets, auctions, and even church sales.
Thrift store flipping is a very profitable side hustle to make quick money in one day, especially if you are looking how to make 200 dollars fast
Grab this free training to learn the trick of flipping for profit.
3. Sell on Amazon (Amazon FBA)
Amazon FBA (Fulfilled By Amazon) is a popular way to make money online.
After you join the Amazon FBA program, you ship them your products; they store them at their warehouses.
When a customer orders your product, Amazon handles the whole transaction and sends you the money after taking a small referral fee.
Be it something you made yourself, or something you don't need any more; you can sell any item on Amazon and earn quick money.
Grab this free Amazon starter course
4. Freelance
Freelancing on the side can help you make some extra money without putting in too many hours into it.
From web design to virtual assistant and graphic design to writing blogs, there are plenty of freelance jobs for you to choose from.
Freelancing online also allows you to work for clients all around the world. Upwork.com is a great place to start your search for freelance job opportunities.
Grab the Client Magnet Bundle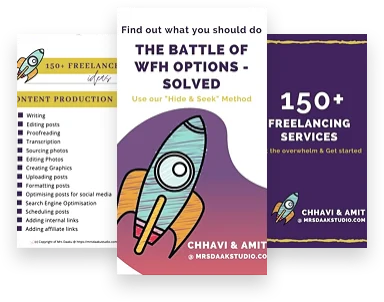 5. Rent your car
If you own a car but do not use it every day, you can rent it out and make money.
Making your car available for short-term rentals can be a lucrative move.
You can easily earn up to $200 per month through short-term car rental, which is also known as car sharing.
Companies like
Maven
HyreCar can help you connect with drivers who need vehicles for only a few hours in the day.
6. Apps that pay money
Whenever you go out, you see people stuck to their smartphones.
While most are busy chatting or clicking pictures, you can do something more lucrative on your smartphone: like making money with apps.
Dozens of apps like market research, mobile advertising, and sharing economy apps can help you earn money on your smartphone.
Money App, Gigwalk, iPoll, Field Agent are some apps that you can download and earn $200 fast.
Relevant Read
7. Walk the dog
If you love dogs, then you can easily earn $200 fast.
There are a lot of people who work full time and can't walk their dogs during the day.
You can walk their dogs during the day and can also do dog sitting for them.
You can register with Rover, Care Pet Care, and Tailsters to earn money as a dog walker.
8. Sell stuff at home
Trade your possessions for cash.
From unwanted paperbacks, old furniture, electronics, and even clothing, we all have extra things lying around the house that we no longer need.
Getting rid of this stuff can easily fetch you $200.
The additional benefits will be that you will be able to reduce the clutter in your home and also rethink your spending habits.
You can also hold an online garage sale to make money!
Relevant Read
9. Odd jobs
Doing odd jobs around your neighborhood is an excellent way to make money.
Most people are looking for someone to do jobs like babysitting, yard maintenance, car cleaning, shopping, and pet care.
Visit your neighbors and let them know you are available for this job. Do a good job, and you will be referred to other people as well.
10. Remote chat jobs
Online chat jobs can be a great job opportunity for people who don't have a private workspace like parents of small children.
You can earn good money, and you don't have to talk to disgruntled customers.
All you need is a good internet connection, a good typing speed, and the ability to communicate clearly.
Fiverr, FlexJobs, and Capital Typing offer excellent opportunities where you can earn up to $200 fast.
11. Online tutor
If you are a retired teacher, have previous teaching experience, or have extensive knowledge of a particular subject, becoming an online tutor is one of the easiest ways to make $200 fast.
Numerous online tutoring agencies are looking for qualified teachers who can spare a few hours a day to teach online.
Check out Brainfuse, Homework Tutoring, and Tutor.com for online tutoring opportunities.
You can also check out VIPKID
12. Babysitter
Babysitting is one of the best work opportunities for teenagers, but that doesn't mean that an older person cannot do it.
Check out your local newspapers to estimate how much you can charge.
You can also create a profile on Care Babysitting and earn some extra money fast.
13. Pet Sitting
Most people assume that side hustles like pet sitting don't pay well, and they couldn't be more wrong.
Many pet owners are busy during weekdays to take care of their pets and regularly need the help of a dog sitter.
If you already have a pet, then taking care of other people's pets may not feel like so much of additional responsibility.
You can earn up to $200 a week without changing your routine too much.
14. Property rental
If you have a spare room in your house, you can rent it out on Airbnb and effortlessly make $200 fast.
List your room, set the price, and the customer requirements.
When someone books your spare room, they pay Airbnb, you will be paid within 24 hours of the scheduled check-in time of your guest.
You can make even more money if you have a whole home to rent out.
15. Writing articles for websites
If you have a flair for writing, you can make $200 fast by writing articles for companies and individuals who are looking for new content for their blog.
You can find writing jobs on websites like Upwork, Freelancer, PeoplePerHour, and iWriter.
16. Delivering groceries
You can earn easy cash by shopping for and delivering groceries for others. All you need is a reliable vehicle and a smartphone.
You can accept orders on your phone through grocery delivery apps, and deliver the groceries to the customer's doorstep.
Instacart and Shipt Shopper are some popular grocery delivery apps through which you can earn extra money.
17. Rent out parking space
If parking is difficult to find where you live, you can earn up to $200 per month by renting out your parking space.
Renting of parking spaces has boomed in recent years.
You can make more from your parking space if you live closer to the town center, or near the train station or major roads.
18. Car advertising
You can use your car to advertise for other companies and make much more than $200 fast.
Car advertising companies use your vehicle as a moving billboard.
Car wrap companies put vinyl decals on your car, and you make easy money by just using your vehicle as you regularly do.
How much you get paid can vary according to which car you drive, how much you commute per day, and the route you usually drive on.
19. Micro Tasks
Doing micro tasks is one of the easiest ways to make money online. Several students opt for micro tasks to earn extra money.
These jobs don't take much of your time, and you can earn money fast. From graphic design to copywriting and animation, you can offer your services at different websites and make money.
GigBucks, Fiverr, and Guru are some such platforms where you can find microtasks.
20. Drive for UberEats
If you have a few hours to spare every day, delivering food for UberEats is a neat way to earn some extra cash.
The best part about this job is that you can make your schedule. Turn on your availability through the app.
When you get an order alert, accept within 30 seconds, and get to work. Turn off the availability status on your app when you are through with the day.
You get paid through the app, and you can also opt for daily or weekly payments.
21. Sell photos
As a photographer, you can easily earn extra cash by selling your photos online.
Bloggers, graphic designers, marketers, and publishers regularly buy and use photographs online.
You can start by uploading your photos for free to stock websites like Adobe Stock or Getty Images.
22. Donate sperm
If you are a male in the age group of 18 to 35 age group, you can be a sperm donor.
You need to go through a rigorous screening process, which includes a physical exam and an analysis of your semen sample.
If you pass the screening process, you will be asked to donate 6 to 10 samples a month. Donors can earn up to $70 per donation.
23. Donate plasma
Blood plasma is the clear part of the blood. Other than water, it contains enzymes, antibodies, and proteins.
It is used to create products for people with blood clotting disorders.
The process of donating plasma takes about an hour. You can earn between $20 and $50 per donation.
24. Weekend jobs
Working during weekends is a good way of boosting income.
With the emergence of the Gig economy, there is a high demand for people who are willing to work a weekend schedule.
Some industries like hospitality, travel, and real estate have higher demand during the weekend.
You can work as a rideshare driver, real estate broker, retail sales worker, wedding photographer, handyman, bartender, and a golf caddie during your weekends.
25. Get paid to sext
You can get paid to chat, text, and flirt with people online.
From single men or women to sexually frustrated people or those who are just looking for a fun time, several people are willing to pay for you to sext with them.
You need to be at least 21 years old to take up this job.
Chat Recruit, Dream Lover, Flirt Bucks are a few of the companies that you could begin with. You can earn up to $2 a minute by sexting.
26. Sell feet pics
You can make money by selling pictures of your feet. There are millions of people worldwide who enjoy looking at pretty feet pictures.
For some, it is a sexual fetish; others simply love looking at well- presented feet.
If you're lucky, your feet may catch the eye of a talent scout looking for new models.
You can sell your feet pictures in Facebook, Craiglist, on a blog, and even websites like Feetify.com.
You can easily make 200 dollars fast with selling feet pictures.
27. Sell old clothes and make $200 fast
If you have bought clothes in the past and they are still in good condition, you can make fast money by selling them online.
In addition to finding some extra cash in your wallet, you will also be able to free some space in your wardrobe.
Some of the best places to sell old clothes online include Etsy, ASOS Marketplace, eBay, Poshmark, and The RealReal.
28. Become a home organizer
If you are good at organizing spaces, you can easily earn $200 over the weekend by organizing people's homes for them.
Thanks to the popular Netflix series tidying Up With Marie Kondo, organizing and tidying up homes has become a booming business.
You can offer your services in your neighborhood or on social media websites.
Care.com also helps to connect home organizers with people who need this service.
29. Become a personal trainer
If you love fitness and helping others achieve their fitness goals, you can become a personal fitness trainer.
You will need to get certified to be a fitness trainer. A personal trainer can earn between $50 to $100 an hour.
30. Review websites and apps
If you are internet savvy and are a fluent English speaker, you can review websites and apps for money.
You must know what it takes to make an excellent website. You need to check the links on the site you are reviewing are hard to find, or the fonts are unreadable or the popups are too many.
As a website tester, you should be able to give an honest review of the website. Sites like UserTesting pay you $10 to $15 for 20 minutes of work.
Final thoughts: How to make 200 dollars fast
There are many more ways to make $200 fast.
Try any of the ideas listed above over the weekend to earn the extra cash you need.
You can also spend an hour or two extra over the weekdays to make up the shortfall.
The idea is to find whatever sparks your interest and make $200 fast.
Related posts
Resources that can help you with land work from home jobs
How to find and pitch clients your freelance services– You can find my strategies to find high-paying freelance writing clients.
Become a work at home mom– A FREE training session that comes along with a workbook and guides you through the entire freelancing journey.
FlexJobs You can find 100% legitimate work from home jobs and freelancing gigs on this platform