What jobs that don't suck?
There is no dearth of day jobs all around us but the problem, however, is that all jobs suck.
But, why do jobs suck? There is no job security. The job is repetitive and boring.
And the worst part of it all, you don't even get paid well.
So, what is the trick to finding a good job that you enjoy, jobs that don't suck and can earn a decent living? In short, how to find jobs that don't suck.
My first tip is to think about your interests and hobbies. Look for online jobs that are linked to these hobbies, and you will find that work is no longer dull and boring.
For example, if you are a teaching, you can look at teaching Korean students English and if you like travel, you can write for digital nomad blogs and if you are craftsy, sell candles online
Nothing is better than getting a decent paycheck for pursuing what you love to do. Getting back to what jobs that don't suck, we have compiled a list of 10 best careers that don't suck.
Choose the job that interests you and pursue it.
Note – This post may contain affiliate links and sponsored listings. Please read disclosure policy.
Want to make money quickly? Here are a few platforms to earn up to $25 – $50 in a few minutes!
1. Virtual assistant
If you've no idea what you want to do or think that you've no skills whatsoever, then virtual assistant is for you. You can grab this post on how to become a virtual assistant for detailed information.
Virtual assistants are remote or virtual assistants who typically work from home and do a variety of job.
You could help out with more than 150+ services as a virtual assistant. To give you an example, it could be –
A virtual assistant can also have a specific job depending on his particular skillset. You don't need a degree or a certification to be a virtual assistant, but it will put you at an advantage.
You can take a free online course to become a virtual assistant.
Money matters: A virtual assistant can earn between $12 and $30 per hour.
I recommend you check out Abbey Ashley's free course on how to start working as a virtual assistant.

This free webinar will help you understand how to start out as a virtual assistant and become a booked out as quickly as possible.
2. Pinterest VA
Pinterest VA is a segment of virtual assistants but it is really in-demand right now. So, tell me – Do you love searching through Pinterest for inspiration on how to plan a dinner or your dream vacation?
If you do – Why not turn your love for Pinterest into a way to make money by becoming a Pinterest VA.
Pinterest is now the fourth most popular social media platform in the US and is increasingly becoming a popular marketing platform for website owners.
As a Pinterest VA, you should be able to create exceptional pins, write SEO-friendly pin descriptions, and schedule pins. A Pinterest VA's job includes finding relevant boards for your client, apply to join these boards, and stay up to date with the rules.
After some time, you can brand yourself as a Pinterest manager and offer extra services like launching Pinterest business accounts, building growth strategies for clients, optimizing existing pins for search results, and creating promotional pin campaigns.
Take an online course to build your Pinterest skills.
There are also several ebooks (especially, this and this) available to help you learn blogging and learn Pinterest strategies.
Money matters: A beginner can charge $15-20/hour. A Pinterest manager can make as high as $750-$100/hour.
Update 2022: Pinterest has been acting weird for most bloggers and hence, people have stopped focusing on this platform as much as they used to. While you can become a pinterest VA, you cannot fully rely on it and may need to pivot.
2. Bookkeeper
Instead of becoming a pinterest VA, I now recommend you become a bookkeeper.
They are tasked with keeping track of receipts, deposits, payroll information, accounts payable or receivable, and many other financial records. Check out bookkeeping jobs with companies that don't suck!
The Bureau of Labor Statistics (BLS) reported that bookkeeping and accounting clerk positions pay an average of $38,000 per year or $19 per hour.
To start a successful career in bookkeeping, you should check out Ben's course on bookkeeping.

He has helped over 3000+ bookkeepers make a 6 figure business of it. You can grab his secrets of creating a profitable bookkeeping business here.

Check out this free course here.
3. Proofreader
Are you one of those people who spot typographical mistakes in newspapers and magazines? Do the spelling and punctuation mistakes in emails irk you?
You can definitely become a proofreader. A proofreader ensures that the text is free of spelling, grammatical, punctuation, syntax, formatting, and typographical errors.
As a proofreader, you need patience and precision to be able to fine-tune the text given to you. You can work with bloggers, business or even work as an amazon proofreader.
Money matters: Freelancers can make from $25 to $50 per hour as a proofreader. The average salary for a proofreader is $52,200 per year. You can find proofreading companies that don't suck.
This 76-minute webinar is jam-packed with valuable information on finding out if proofreading is right for you, attracting your ideal proofreading clients and making money online. Check it out.

If you are looking to upskill yourself as a proofreader, I recommend you check this or this out NOW.
Relevant Read:
4. Freelance Writer
Is writing your passion? You can turn your passion for writing into an income by working as a freelance writer.
The job of a freelance writer is to provide content on a whole range of topics. You can focus on a specific niche that interests you and take on projects across different modes of writing.
This could include writing website content for various businesses, blogging about your interests, working with social media channels, or writing features for magazines.
Though you do not need a certification to become a freelance writer, you can sharpen your skills by taking free online courses to learn skills such as how to create blogs, marketing copies, and professional business writing.
Money matters: The average pay for a freelance writer in the US is $21.36 per hour.
If you're ready to invest, the only person to learn this skill from is Holly Johnson – a freelance writer who makes $200k a year writing. Check out her Earn More Writing
Holly Johnson is a popular freelance writer who has written for leading publications like Forbes and Business Insiders.

There is noone else you should learn freelance writing from if you want to make money over $200k a year (just like her). Check out her course here.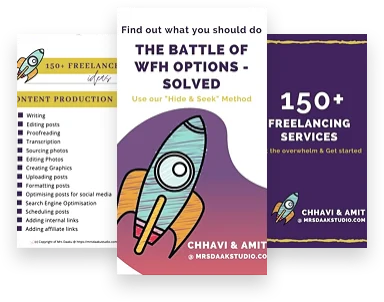 5. Email Marketing Strategist
An email marketing strategist is a digital marketer that builds email lists, creates emails, and nurtures leads through written communications.
These professionals work with email automation software, sending out email blasts, newsletters, and more, all to increase brand awareness and to establish a brand's place in the competitive market.
Email marketing professionals have to focus on creating and managing email marketing campaigns.
They also have to ensure that the designs of the emails are optimized.
Money matters: The average salary for an email marketing strategist in the US is $54,826. As a freelancer, you can easily earn tens and thousands of dollars.
If you are a newbie and want everything in one place, everything about email marketing, check this out.
6. Niche Photographer
Being good in photography does not mean that you have to be good at every style. To earn well as a photographer, you have to identify your photography niche and conquer it.
Stock photography does not pay well, so consider a niche that pays well. Here are a few options –
Fashion photography
It is a creative niche where you get to work with lots of different people. Unfortunately, this niche is quite crowded.
Money matters: Catalogue photographers make approximately $40,000 per year, high fashion photographers and magazine photographers make $200,000 per year.
Product photography
This is a well-paid niche where you mostly work solo. You need great lighting and placement skills to make a name in this field.
Most of these images are used in marketing and advertisements, so you must keep in mind the essence of the product and the market it is targetted for when you click pictures.
Money matters: The average annual pay for a product photographer's job in the US is $39482 a year.
Real estate photography
The main aim of real estate photography is to sell houses. To be a successful real estate photographer, you need to understand both art and business.
The composition, lighting, the angles you choose to shoot, all make a difference.
Money matters: The average income real estate photographer is $200 for images at daytime and $250 at twilight.
Relevant: How to Make Money Selling Photos of Yourself
7. Customisable Card game designer
First off, what are customisable card games? They're definitely not the 52-card game you have at home.
Customizable Card Games (CCGs) and Living Card Games (LCGs) are strategy games that are played at a competitive level
Some of the most popular customizable card games include Magic: The Gathering, Hearthstone: Heroes of Warcraft, Star Wars, and Andriod: Netrunner. These card games are produced and distibted by companies across the world.
These companies get the card games designed by a team of designers, graphic artists, gameplay technicians, play testers, continuity experts and writers.
Other than artwork, layout and production, you also need an understanding of game mechanics as a card game designer.
If you are a gamer yourself, nothing can be more fun than to be paid to design a game.
Besides the look and gameplay, every card game needs a story. As a designer, you'll work on creating characters and fiction worlds that are liked to popular names like Star Wars.
Money matters: The average salary for a card game designer ranges from approximately $46,625 annually for Graphic Designer to $119,151 yearly for Lead Developer.
Relevant Read: 23+ low stress jobs for lazy people
8. Professional organizer
If you're a person that loves tidy spaces and can't stand clutter, you can start a professional organizing business.
As a professional organizer, you will be paid to turn clutter and chaos into efficient spaces for homes and businesses. Your tasks may include organizing something as small as a file cabinet to designing a storage system for a more prominent firm.
You don't need any specialized training to become an organizer, but attending teleclasses, webinars, and reading books on the subject can be helpful.
You should also know the latest trends like KonMari
Money matters: The rate you charge depends on where you live and what type of organizing you are doing. The rates can vary from $40 to $200 per hour.
9. Blogger
Blogging is a lot about writing but it is just as much about marketing and selling. As a professional blogger, you need to be a good writer and should also know how to get people to read your writing.
Content writing, copywriting, email marketing, lead generation, SEO, and social media are some of the skills that you need to be a successful professional blogger.
There are two kinds of professional bloggers –
1. People who blog for companies
These people are known as content marketers, and blogging is a part of their job at a company.
2. People who earn from their blog
These people generate revenue from their blog through advertising, content subscriptions, affiliate links, donations, online courses, and consulting.
Money matters: A beginner can make $500 to $2000 a year. A few successful bloggers are even making $50,000 per month to 6 figure each month.
If you want to start blogging, get started here and find tips to drive traffic to a new blog here.
Want to be a $100K blog? Check these courses out

Starting a website and designing it is not a difficult and tech-heavy task. You can simply get started for as little as $3.95 per month

Ready Set Blog for traffic – It is an EXTREMELY underpriced course on how to make money with a blog for beginners. It tells you how to set up your blog, use Pinterest and implement SEO strategies. Using her tips, I have been able to rank on page 1 of Google. You can read my first income report here.

Stupid Simple SEO (FREE COURSE) – It is the best investment I have made in the blog land. Take Mike's course, apply it on your blog and you can see the results pouring it. Read detailed review here.

FREE SEO lessons (video) – If you're looking for video classes on SEO, you cannot miss out what Lena has to tell you.

Pinteresting Strategies – This is an affordable course that tells you how to use (and, how NOT to use) Pinterest to drive traffic. Using this, I have been able to get a 200% increase in traffic within 2 months.

Affiliate marketing for bloggers – The ONLY resource I have used, which taught me everything required. I also understood a lot of things that I were doing wrong and could have been dinged by Google. Thank god!
10. Youtuber
YouTube is definitely a career that don't suck.
A YouTuber is described as a content creator who creates videos for the video-sharing website called YouTube. Professional YouTubers typically work from home and make their livelihood producing content.
You can learn how much YouTubers make here.
You can earn money from YouTube by uploading great content and garnering millions of views and earning a share of the advertising revenue.
YouTubers can earn additional money through corporate sponsorships, fan funding, and merchandise sales.
Money Matter: A YouTuber can earn up to $3 to $10 per 1,000 views. Some top YouTube stars make close to $20 million a year.
Check out these videos if you want to make money with your YouTube channel
Other jobs that don't suck include
There are tonnes of jobs that don't suck. It all depends on your interests. For example, if you're artsy, you can look into multiple high paying art side hustles and if you're creative, check out this list of creative side hustles.
If you're a mom or a dad, you can check out these unique jobs for men, high paying business ideas, stay at home mom jobs and jobs where you can bring in your baby.
If you're a girl or a woman, you can make money with your body parts. There are many ways attractive females can make money and just as many ways any woman can make money.
Other than these, here are a few new ways to make money that don't suck
Final thoughts – Jobs that don't suck
Most of us are going jobs that we dislike and have nothing to do with our interests. A mismatch between skills and interests and the actual work can lead to anxiety and boredom.
Choose from the jobs mentioned above and pursue your dream.
I can assure you that not only will work become fun, you will also earn more money.
That's all about jobs that don't suck. If you have any additions to make, feel free to comment below and let us know.
Relevant Read: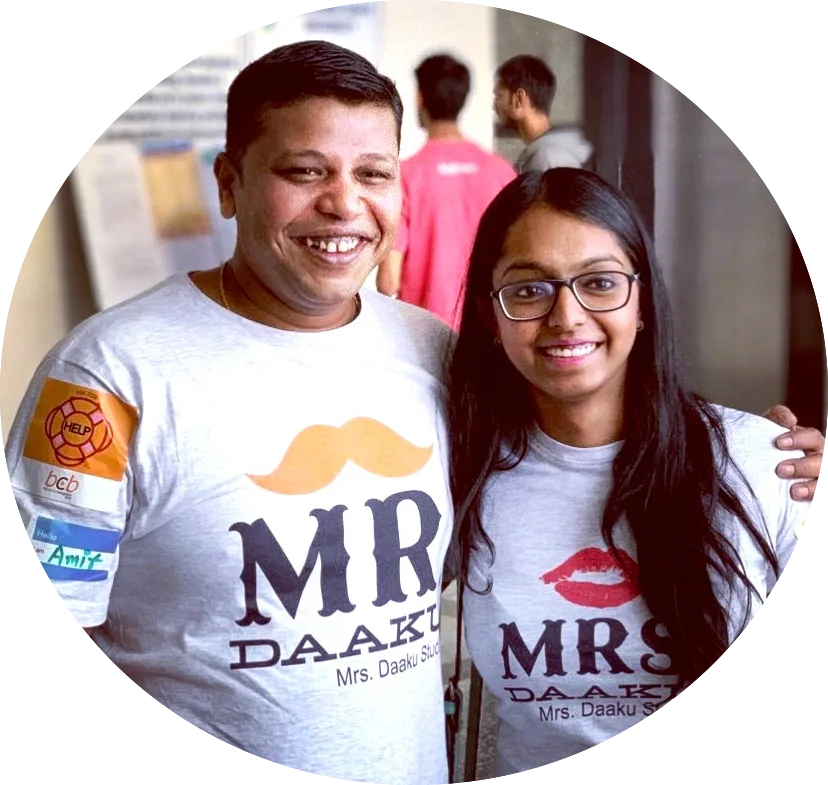 Hi buttercup, thank you for stopping by. We're Chhavi & Amit.
We're a couple who quit our high paying jobs as a lawyer and an engineer to start hustling online. Now we're full time bloggers and YouTubers. We have been featured on Wealth of Geeks, Hello Sensible, Savoteur, Play Louder, A Dime Saved, Forbes, Business Insider, Readers Digest, CEO Blog Nation, Starter Story, Yahoo! Finance, MSN, BankRate and so much more.

MSN Bylined Writer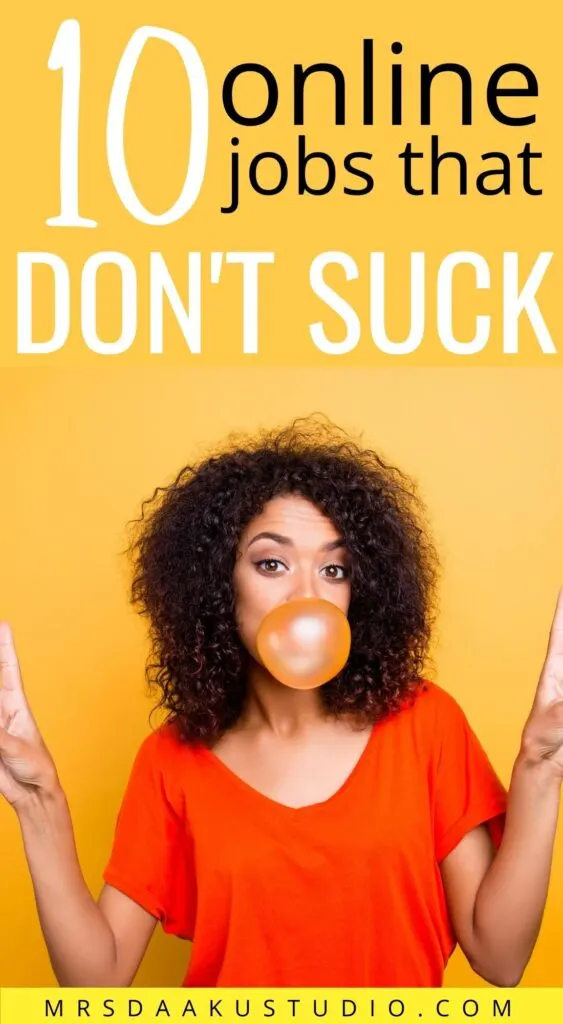 Online Jobs that don't suck