Jobs for homemaker
Many people believe that there aren't any jobs for homemakers. This couldn't be further from the truth!
There are tons of different kinds of online jobs that offer work from home flexibility.
You may not know it, but you can make money doing just about anything these days. If you have a computer and an internet connection then your earning potential is endless!
In this post we will discuss some of the best ways to find legitimate work at home opportunities as well as how to get started with each opportunity.
We'll also give you valuable tips on how to earn extra income quickly by working part time or full time in your spare time if desired.
So what are you waiting for? Let's get started and talk about jobs for homemaker!
Want to make money quickly? Here are a few platforms to earn up to $25 – $50 in a few minutes!
Jobs for homemaker– Freelancing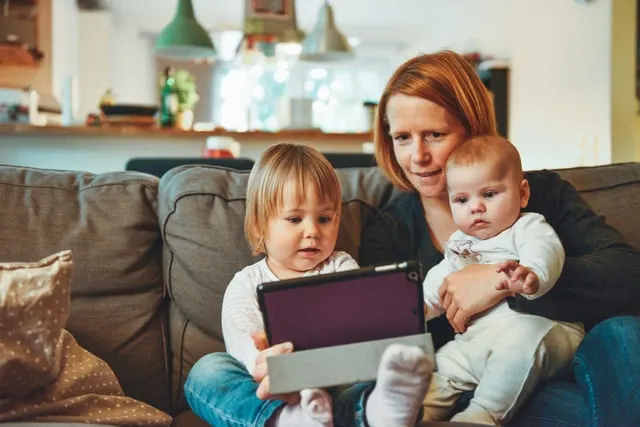 Freelancing is the perfect way for homemakers to make money from home.
It allows you to work when it's convenient for you and gives you the freedom to choose your own projects.
Additionally, freelancing can be a great way to build your portfolio and gain experience in a variety of different fields.
On average, you can make $1000-20,000 a month.
Want to start freelancing? Check out this free workshop.
Become a Virtual Assistant
Businesses hire virtual assistants to take care of various business tasks so that they can focus on their core work.
They are also a great solution for people as well as businesses who need a flexible arrangement and would prefer hiring on-contract rather than a full-time employee.
Virtual assistants are hired to handle all kinds of administrative tasks like running errands, scheduling appointments, sending out emails, and organising projects to handing specialised tasks like sales funnels, copywriting, etc.
There are more than 200 services you can offer as a virtual assistant. A few to the list are:
Social Media Management
Customer Service
Sales Funnel
Pay: The average pay for a virtual assistant is around $12/hr to $20/hr, but with an experienced VA commanding upwards of $50/hr is very possible.
Places to find VA jobs:
Zirtual
Fancy Hands
Belay Solutions
To give you context, Abbey Ashely, started out as a data entry virtual assistance and slowly grew into other areas. In about a year, she was able to make $10000 months and now owns a million-dollar business.
Abbey Ashley has a free workshop that you can take up here and learn from her. She is, indeed, the best.
Freelance Writing:
As a freelance writer, you can work on contracts for different companies and write content on behalf of them.
You will be paid based on the number of words you are hired to write or how many articles you are asked to write.
You may also get projects where they will pay you per hour which is quite flexible and works well with your schedule.
Pay: The pay scale can range from a low of $5/hr to a high of $50+/hr. You can charge $100-150 per 1000 word article.
Places to find freelance writing jobs:
Upwork – Freelancer's most popular platform, formerly oDesk, and Elance, is the place where companies post projects that freelancers can apply to and they get to choose the right candidate for the job. If you have no experience, you can start here but do not fall for bidding low.
FlexJobs: This is a paid site but it's worth every penny if you're serious about your career. You will find legitimate work from home jobs in a range of categories, not just writing.
Freelance Writing Gigs: This is a free site that's been around for quite some time and has a pretty decent following. You can browse through job listings by category and listings to find the right fit for you.
Elna Cain, a popular freelance writer, who writes for known publications makes over $100k a year. She recently launched a course where she spilled all her secrets of making money.
Check out this free workshop by Elna Cain and this
Proofreading:
Proofreading is a freelance role where you will be asked to review documents before they are released. This can be anything from an email, report, website copy to even eBooks.
You will need to ensure that there are no grammatical mistakes or typos in the document.
Pay: You can expect anywhere between $10-20/hr.
Caitlin Pyle, one of the most popular proofreaders, launched a 76 minute free workshop on proofreading to help aspiring freelancers.
She has helped over 12k+ proofreaders make a freelancing business of it. You can grab her secrets of creating a profitable proofreading business here.
You can also take a free trial for proofreading academy here which is an upcoming course and loved by people.
Where Can I Find Remote Proofreading Jobs?
ProofreadingPal ($500- $3000 per month)
Proofed ($25- $50 per hour)
Gramlee ($0.02 per word)
Polished Paper ($20 per hour)
ProofreadingServices.com($8 per 1000 words)
Check out this free workshop by Caitlin Pyle
Bookkeeping:
Bookkeeping is an integral part of running a business and this can be done remotely.
You will need to track expenses, sales, refunds, invoices and prepare the receipts for them in excel or other platforms like QuickBooks. You may also help their accounting department with tax returns or filing yearly reports.
Pay: The pay-scale can range from $18/hr to $40/hr.
Where Can I Find Remote Bookkeeping Jobs?
Check out the free bookkeeping course here.
Transcription Jobs
Transcription work involves typing out what is said during audio or video recordings.
Some jobs will require that you transcribe recorded conversations, meetings, interviews, etc. Other's will want their documents or books typed out paper by paper.
It's not as simple as it sounds and requires careful listening and attention to detail. However, there is a growing demand for transcription work online and the pay can be very good depending on the job.
I have seen transcribers earn over $100 per hour of transcribed audio or video.
It's not an easy task, but it can be a very lucrative one. Frankly, it can take upto 4-5 hours transcribing a single hour of audio. So, you cannot do a lot of transcription in one single day
According to Transcription Certification Institute, transcription is a well-paying career with many opportunities. A transcriptionist's salary is generally around $15, while an advanced transcriptionist earns around $25 to $30 per hour. With this rate, you can easily earn $1,500 every month if you work 2.5 hours per day for 24 days.
You can either start
Whatever you pick up, remember transcription does require some knowledge and skill to begin.
Janet Shaughnessy, a highly-acclaimed transcriber with more than 10 years of professional experience, recently launched her free mini transcription course to help people learn the basics of transcription. In this course, she provides guides on general transcription as well as legal transcription.
She also provides tips for finding clients and other techniques to become a successful transcriber. The course is completely free and contains no hidden fees.
You can join her free general transcription practice sessions so you have a basic understanding of the craft. However, if you want to be a legal transcriber, you should also check out her legal transcription practice sessions so you have a good idea of how that works.
The types of transcription jobs you can do are general transcription, legal transcription, financial transcription, and medical transcription.
For general transcription, you can transcribe voicemails, meeting resolutions, simple phone calls, and voice notes.
For legal transcription, you need to cover detailed court proceedings.
For financial transcription, you transcribe interim performance results, official press releases, financial meetings, and analysis reports.
For medical transcription, you need to have certification from an AHDI-accredited training institute. You also transcribe the dictations of doctors, pathologists, and healthcare workers.
Where To Find Online Transcription Jobs?
AccuTran Global ($15 per an audio hour)
Rev Transcription ($0.90 per audio minute)
TranscribeMe ($15 per hour)
Scribie ($15 per audio hour)
BAM! Transcription ($0.75 per minute)
Check out the free mini transcription course
Voice Artist
Voice artists are required for all types of audio work. This can be anything from recordings for commercials to voiceovers on youtube videos.
How much do voice artist jobs pay? – $5-100/hr
This is another flexible option where you can work as much or as little as you want. You will need a good level of English skills.
Note: If you want to know more about voice acting, voice-over jobs from home for beginners, and voice-over training, you should check out this free course. It will answer all your questions about starting your voice-acting career.
Check out the free mini voice artist course
Scopist
A scopist is someone who edits court transcripts. Learn how to be a scopist here.
How much do a scopist jobs pay? – $20-50/hr
This is another flexible option where you can work as much or as little as you want.
You will need a good level of English skills and a high level of accuracy.
Want to become a Scopist? Find free training to start with here.
Check out the free scoping course
Jobs for homemaker – ONLINE BUSINESS
Online passive income is one of the best ways to make money online and the easiest job for homemaker.
I've seen people make tens of thousands of dollars a month by simply blogging/YouTube and having traffic to their site.
This passive income source does not require active involvement but instead relies on Google's search engine rankings and social media traffic. The more traffic you have, the more money you will make in different monetisation strategies.
Blogging:
Blogging has become a full-time job for many, and while it might not be the overnight success that some make it to be, getting started is very possible.
A blog can become a source of revenue through ads, affiliate marketing (which means you promote products and get paid when people purchase them), or selling your own designed items such as eBooks or prints.
You can start with WordPress and Bluehost.
Some of the most popular blogging niches are:
Personal Finance
Parenting
Cooking
Travel
Lifestyle
Saving Money
Debt
Retirement
Decor
Crafts etc
To better understand how to monetise a blog:
Ads – Ads are shown on your blog, and you make money every time someone clicks on it. Find out alternatives to Adsense that pay well for ads
Affiliate marketing – Affiliate marketing is when you recommend other people's products in exchange for a percentage of the sale. Check this out to learn how to go about affiliate marketing that reaps money
Email marketing – This form of monetisation involves building your own email list and then sending them targeted emails about related topics or products. Check out this free course on how to create an attractive lead magnet
Pay Potential: With an average of 30-50k sessions a month to your blog, you can expect to make $1000 each and every month with just ads. You can expect to make about $1000 more in affiliates as well.
Ready Set Blog for traffic – It is an EXTREMELY underpriced course on how to make money with a blog for beginners. It tells you how to set up your blog, use Pinterest and implement SEO strategies. Using her tips, I have been able to rank on page 1 of Google. You can read my first income report here.
Want 1:1 help to accelerate your blog growth and income? Check this out.
YouTube:
Make money by uploading videos to YouTube about certain topics.
The most common way to monetise YouTube is with YouTuber Partner Program. You can get paid to show ads but you won't make a tonne of money with that.
When you have a decent following, companies will approach you with offers to advertise their products or services, and pay you to do so. That is when you will make a tonne of money.
Besides ads and sponsorships, you can also implement affiliate marketing and sell your own products to earn passive income through it.
Pay Potential: According to Wionews, the highest-paid YouTuber of the year is a nine-year-old boy – Ryan Kaji, who made nearly $30 million in a year by making unboxing videos of toys.
Jobs for homemaker – part time jobs for housewives at home
The popularity of remote-working or part-time jobs for housewives at home has risen in recent years with more and more companies offering the chance to work from home.
Here are a few:
Customer Service Representatives:
Customer service jobs is one of the most popular jobs. You can get paid anywhere between $8-15 per hour to answer phones or chat with customers online.
Where To Find Online Customer Service Jobs?
OutPLEX (starts at $10/hr)
The Chat Shop (around $10 per hour)
SiteStaff (depends)
PrestoExperts (depends)
MODSquad (depends)
ESL Tutor:
If you have a graduation degree, you can apply for ESL teaching jobs available online. For example, you can teach English to Korean students.
They pay well for this, between $15-25 per hour.
Where To Find Online ESL Tutor Jobs?
Captioning jobs
In captioning jobs, you will need to create captions for videos. Most of the jobs will be in media, entertainment, and news channel.
Just remember that captioning jobs require a lot of creativity and attention to detail.
Not only do you need good typing speed (at least 65 WPM), but you also need to achieve at least 99% accuracy in live captioning.
You can earn up to $20-24/hours as a freelance captioner. According to Salary.com, the average rate is about $16 – 20 an hour and $58k a year.
Types of Professional Captioner
Real-Time Captioner: As you can understand, you have to have fast typing to match the real-time event flow.
Offline Captioner: Your job would include listening to a pre-recorded video and caption it.
Who Hires work from home or remote Captioners?
Travel Agents:
Do you love to travel? Then why not get paid for it!
Start your own travel agency or work with one and provide different services like hotel bookings, flight bookings etc. on behalf of clients.
CWT: Offers full-time remote travel agent jobs.
Cruises Inc: Trains you to become a work-at-home vacation expert.
American Express: Home-based travel agent jobs with a global company.
Data Entry jobs (not recommended personally)
This is the most popular and common type of online typing job.
According to US government statistics, you can earn $16 per hour with basic data entry jobs. However, the national average is between $12 and $15 per hour.
Many companies are looking for people to do data entry work from home as it is a task that can easily be done remotely.
The great thing about data entry jobs is that they are relatively easy to get started with and don't require any additional skills.
All you need is a computer, Internet connection, and basic typing skills.
There are many data entry jobs available online, but most of them are low-paying and do not offer a lot of potential for growth. However, there are some companies that do pay well and have good benefits.
You can find them here.
There are different types of data entry typing jobs:
Data Entry Keyers:
These online typing jobs usually involve extracting information from documents and typing it into a database or spreadsheet.
Data entry keyers play an important role in ensuring that the data is accurate and sent to the customer. The job usually requires you to be present in an office setting.
Data Entry Clerks:
Your job is to record data. For example, you can be a data entry clerk at a hospital. Your job would include keeping a patient record, accidental reports, visitors list, and much more.
Converting images to text: In this kind of typing job without investment, you would be required to extract text from scanned documents and then convert the document into a spreadsheet or database.
I personally do NOT recommend relying on data entry jobs. You can start off with them, but be ready to learn more. Check out this Youtube video on the reality of data entry jobs.
Where Can I Find Online Data Entry Jobs?
Wondering if $30 is good salary? Find out 30 an hour is how much a year.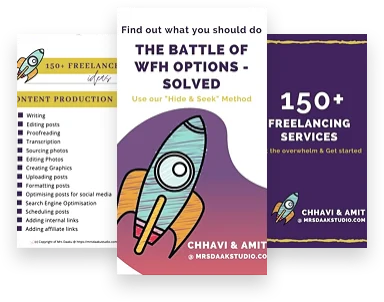 Jobs for homemaker – PRODUCT BASED
There are many product-based businesses that a homemaker can start from home.
She can start a home-based daycare, a home-based catering business, a home-based party planning business, a home-based pet sitting business or a home-based personal chef service.
These businesses can be started with very little investment, and most of them can be operated from the comfort of her own home.
Here are the top few ideas for you:
Dog Treat Business:
People love their pets and want to give them the best food possible.
This means that there is a growing trend of people wanting to buy pet treats that are made with high-quality ingredients. This presents a great opportunity for those who want to start a pet treat business.
You start by baking homemade dog treats and then sell them to local pet stores or through your own website.
You will need to find a recipe that your customers like, package it well, and sell it to a targeted audience.
Pay Potential: You can expect to make up to $8000 each month through selling treats at retail, and about $4000 for online sales.
Want to start a dog baking business and start making at least $500 a week? Check this out right away.
Sell crafts online:
Another interesting way to make money from home is by selling crafts online. There are many craft lovers who would love a unique handmade piece for their own homes, and you can sell it to them for a decent price.
You can sell your products through direct sales, online platforms like Etsy, or take orders from local stores that want what you have made.
Pay Potential: You will make about $2000 each month if you are selling crafts online, or $4000 if you are selling locally.
Thrift Store Flipping:
Many people love to buy second-hand items and give them a new life or buy items at a lesser price and sell them at a higher profit margin.
So, if you are good at spotting items, you can start out with thrift store flipping.
Rob and Melissa once bought an old radio for $15 and sell it for $200.
In 2015, Rob and Melissa made $42,875 while they work 10-20 hours a week.
In 2016, they totaled at $133000 flipping flea market items while working 15-30 hours a week
The best part about flipping things for profit is that you can get started with 5-10 hours a week – a side hustle of sorts and still, earn up to $500-1000 a month easily.
How much does it pay? – $0-133000+/month depending on how good you are with spotting items to flip for profit.
Check out this free workshop on flipping to start smart and make money from the first project
Etsy Business:
Etsy is an e-commerce website that enables you to buy and sell handmade and vintage items and craft supplies.
With a lot of people searching for unique designs to decorate their homes, Etsy is the best place to start your business.
Today it has more than 1 billion items listed on it, with most of the items being sold by small businesses.
Pay Potential: The amount you earn with Etsy depends on your product and how well you are able to market it. You can make between $2000-5000 each month.
Sell T-Shirts Online:
Another interesting way to make money from home is by selling t-shirts online.
This can be done through your own site or through sites like Redbubble, Cafepress, etc.
You can either create original graphic designs or choose from hundreds of thousands of designs and sell them on your website.
We recommend you don't focus on building your brand right away. Create designs and use websites to sell your product.
Once you have made enough profit, then you can go ahead and invest time to build your brand.
Pay Potential: You will earn $500-1000 per month depending on how much time and effort you put into selling t-shirts.
Sell Beauty Products:
If you love makeup and other beauty products – selling online is a great way to make some extra cash.
Lip Balm
Customized Makeup Cases
Dry Shampoo
Facial Mask
Face Scrub
How much does it pay? – $0-100+/month depending on how large your inventory is.
You can also look into:
Jobs for homemaker – BODY RELATED
Do this only if you are comfortable with the idea of this area.
Sell feet pics or become a feet model:
Feet fetishes are common among men, and there is a demand for feet models and feet pics.
This means that you can do something as simple as taking your own feet pictures or getting paid to pose barefoot online.
There are various sites where you can find them – check out Onlyfans.com for this kind of content, which can pay about $50 per month.
In fact, you can utilise all social media platforms to sell feet pics online.
Pay Potential: In the range of $50-1000+/month depending on the pics and how good you are at selling feet pics and barefoot modeling.
Sell photos of your body:
Many people are interested in purchasing photos of a particular body part, and you can make good money by taking pictures of your feet or hands.
People will also pay to see your face, breasts/chest/thighs, biceps/triceps, abs, butt, or muscles.
You can sell these on social media platforms where there is a big audience such as Twitter, Facebook, or Instagram.
Pay Potential: You can expect to make $100+ per week by selling photos of your face and body on social media with a larger audience like Instagram and Twitter.
This will vary depending on how attractive you are and the kind of pictures you take.
Chat and flirt online with lonely men:
If you are comfortable being online, then this can be a good way to make money too.
There are many apps that allow you to sign up and start offering this service.
You can remain anonymous and chat with men or offer cam-to-cam services if you are willing to do so.
You will need to check the rates in your area and put up an hourly rate for yourself.
Pay Potential: You can start with $10 per hour as a beginner and with experience working as a sexting operator, you will make close to $20-30 per hour.
You can go upward of $500-$1,000/week as well.
Phrendly
My Girl Fund
Lip Service
Web cam girl Jobs:
You can become a webcam model if you are comfortable with being online. This means that you will have to chat with your audience and fulfill their fantasies.
You will have to wear the outfits they specify, dance to the music they request, etc.
Webcam girls make up to $1000+/week easily depending on how many hours you choose to work.
Pay Potential: $0-1000+ per week depending on the level of comfort you have with this kind of work, how many hours you are willing to put in, and how attractive you are.
Where To Find webcam jobs?
Xmodels
Chaturbate
LiveJasmin
StripChat
Sell used underwear
If you are comfortable with the idea of selling underwear, then this can be good work for you.
There are many sites where you can sell panties on an auction basis, like Snifffr..
Pay Potential: It is not easy to find consistent money, but it can be lucrative if you are able to do so.
You can expect to make $100+ per month by reselling underwear.
FAQ – Jobs for homemakers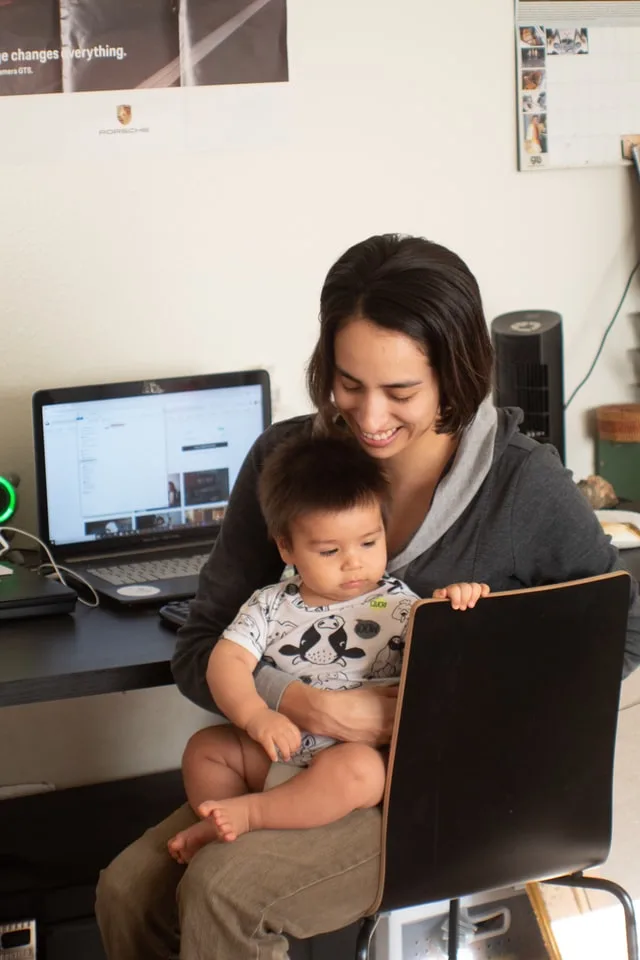 Which job is best for housewife?
This is a personal choice and will depend on where you live. However, if you are open to online business, blogging and freelancing is good place to start earning money online.
What jobs can I do as a stay at home mom?
Most of the jobs mentioned above are open to housewives. Check out the best online courses for housewives
How much can I make with jobs for homemakers?
You can make $50-1000+ per month working online.
Conclusion paragraph: jobs for homemaker
If you're looking for a flexible working arrangement that fits into your hectic schedule, then the opportunities available in this blog post are worth considering.
Whether it's an online job or some other form of work-from-home opportunity, there are many ways to find success as a homemaker today.
With so much information about different types of jobs out there on the internet, all you need is one good place to start!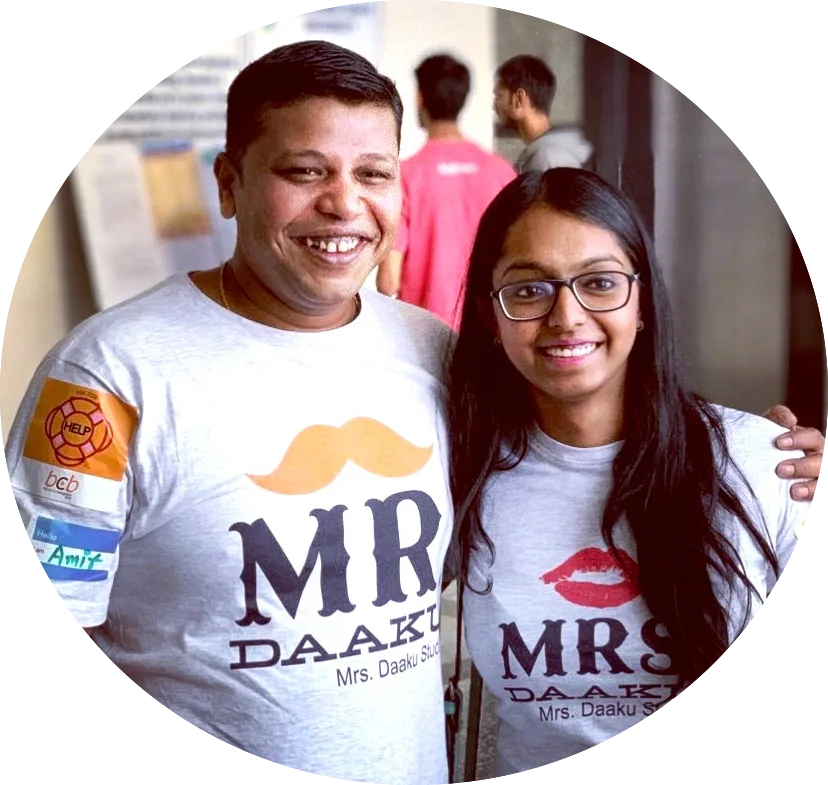 Hi buttercup, thank you for stopping by. We're Chhavi & Amit.
We're a couple who quit our high paying jobs as a lawyer and an engineer to start hustling online. Now we're full time bloggers and YouTubers. We have been featured on Wealth of Geeks, Hello Sensible, Savoteur, Play Louder, A Dime Saved, Forbes, Business Insider, Readers Digest, CEO Blog Nation, Starter Story, Yahoo! Finance, MSN, BankRate and so much more.

MSN Bylined Writer
Jobs for homemaker