How To Make Money on Snifffr selling used underwear?
Have you ever wanted to make money by selling your used panties? Yes? Do you have a drawer full of used underwear ready to sell?
Then get ready. You can start making extra cash by selling your used Underwear on Sniffr.
Snifffr app is an online marketplace where users can anonymously buy and sell their used underwear.
This post will discuss how to make money on Snifffr selling used underwear. It is a legitimate platform that provides a way to safely and securely purchase/sell worn undies from others without having to worry about meeting up with strangers in person.
Their service makes it easy for anyone looking to make extra money selling their old clothes or buying new ones.
With Snifffr, you can finally get rid of those old pairs of underwear that are just collecting dust in the back of your drawer and make some cash with it (much more than what you must have bought it for)
Sign up now on our website and start selling your old underwear immediately!
Note – This post may contain affiliate links and sponsored listings. Please read disclosure policy.
Want to make money quickly? Here are a few platforms to earn up to $25 – $50 in a few minutes!
What Is Snifffr?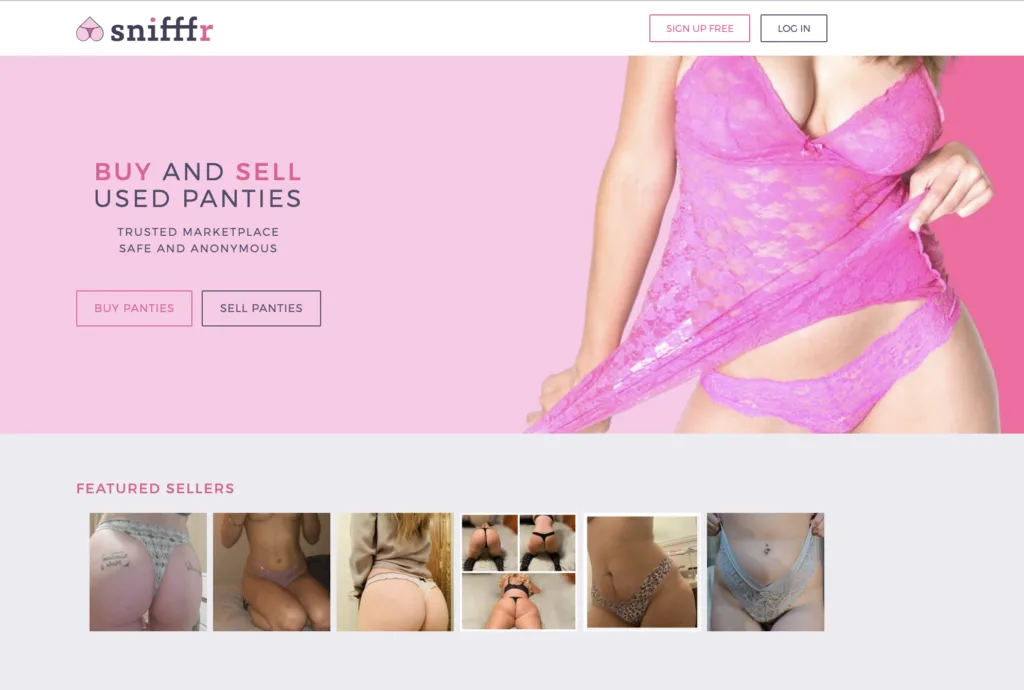 Snifffr is the ultimate online marketplace for dirty underwear aficionados.
You can connect with thousands of other underpants fashionistas worldwide who are into buying and selling used underpants and panties, all while only having one account on this site!
Sellers can list their items, price them correctly and wait until someone locates your profile by browsing through their simple interface, where everything from payment processing options down to shipping prices has been left to you to decide (which, in my opinion, gives you the flexibility to opt for methods you're most comfortable with and are available in your country)
The best part about using Snifffr?
You get access even if you have little to no experience – create a seller account, then start listing away without any pressure.
Also read: Best things to sell on eBay for profit that will quickly sell
Is Snifffr Legit Or A Scam?
Snifffr isn't a scam and has been around for quite some time. You can find information about them on Google and TrustPilot.
They have a rating of 2.7 on Trustpilot which is low. We will look at reviews in detail a little later.
Can You Really Make Money Selling Used Panties?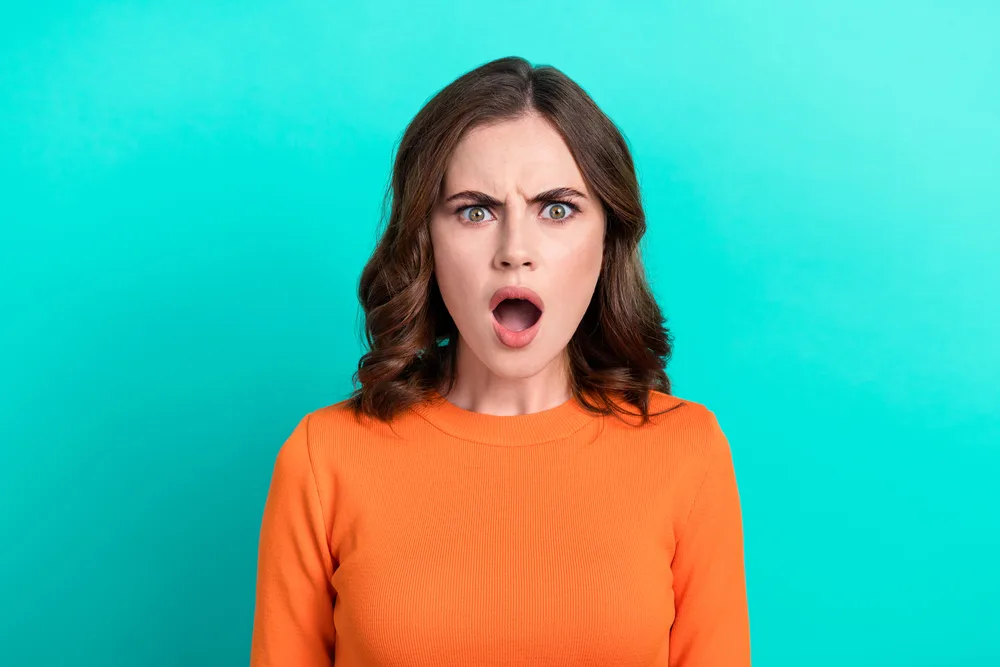 Of course, there is a market for selling panties online. Just like there is a market for feet lovers, there is a huge market for this one too.
I landed on this metro article where Miss Mith shares her experience. She has been into selling used panties for over 5 years and, in a good month, makes over $600 a month.
How Much Should You Charge for Used Underwear?
You can expect a higher price for underwear worn longer, i.e., more than three days. If wearing underwear for that long is uncomfortable, you can expect to earn $20 to $50 apiece.
You can sell –
Regular underwear ($50-100)
Workout Underwear ($100-200)
Panties you had sex in ($100-300)
Creampie panties ($100-400)
How To Sell Panties on Snifffr? Step By Step
Step 1 – Visit Snifffr, click "sell panties," and sign up for a seller account. You can do that here – https://snifffr.com/register/
You must provide a display name, date of birth, country, email name, and an acceptance that you're above 18.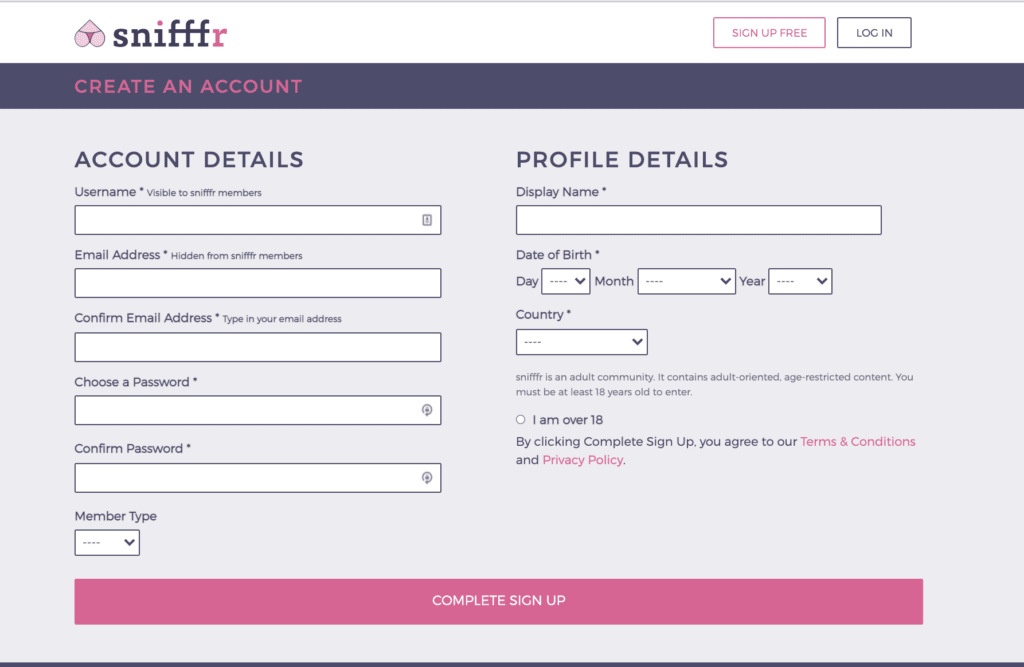 Step 2 – Fill up your profile with as much information as you can while remaining anonymous
Step 3 – Upload creative pictures of you wearing underpants. These are the most clicked-upon listings. You can also sell the pictures you click of yourself if comfortable.
Once you have an account, you must start engaging with potential buyers. You can start a chat with them using Snifffer's online chat function or send a private messages.
If you find a buyer for your used panties, you can arrange a method to pay and ship them your panties. You should ensure payments are received before you ship the underwear.
Snifffr prefers to avoid interfering in any transactions you make with the buyer, giving you more freedom to make decisions. At the same time, it opens you up to many scams. So beware of what you do.
What is The Snifffr Premium?
Only after you have created an account can you become a premium seller. This costs $5.95 per month (for your first month) and $9 every month after that.
As a premium member, you get
Live chat with online buyers
Private messages on the platform with buyers (and other sellers)
The ability to create your own online store
Higher rankings in the search results (leading to more buyers)
That being said, I would advise initially beginning with something other than premium. Once you've started growing and believe this is an excellent opportunity for you, investing might be feasible.
Also read: How to promote Etsy shop on Pinterest? – The Ultimate Guide.
FAQs – Selling used underwear on Snifffr for money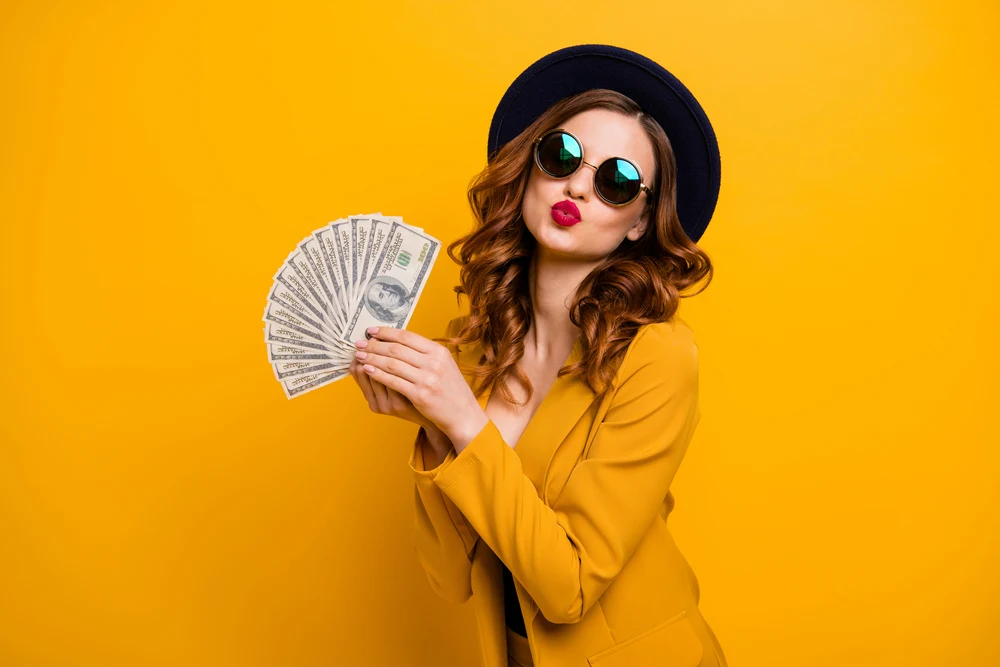 Is Selling Used Under Wear on Snifffr Free of Cost?
It's FREE to sign up. If you want to use premium features like online chat, you must pay a fee to Snifffr. It doesn't matter how often you transact; you will be charged the same amount.
Please check out Snifff's pricing page for detailed info.
Can I Sell Used Underwear Anywhere in the World?
Yes, you can. Haters might not like the fact, but there is a market for used underwear. You can sell anywhere if your target client is in a country you can sell into. However, you will need to arrange to ship yourself.
Is My Email Address and Name Kept Anonymous?
Yes. Snifffr does not disclose your name or email to other users. If you choose to do so, this is your decision.
We highly recommend that you keep your information confidential.
Do I Need To Be Over 18 To Use This Service?
Yes, you must be over 18 years of age to use Snifffr. If you are not, your account will be terminated. Plus, it might be illegal in your country to sell used underwear if you are below 18 years
Check with your local authorities before starting any transactions.
Do I Need To Show a Profile Photo of My Face?
It depends on you. You can choose to include a photo with your name or not. Some people choose to be faceless, and others opt for the opposite.
It is entirely up to you.
Can Men Sell on Snifffr?
Yes, men can sell on the site, and you can list your underwear in the shop when you have signed up.
When selecting the category for your underwear, choose MEN's UNDERWEAR.
What Else Can I Sell on Snifffr?
You may sell used panties, underwear, socks, bras, pantyhose, stockings, face masks, sexting, web cam, girlfriend experience, and so much more.
Buyers may request other items for purchase. All items sold need to be of a legal nature.
IMPORTANT: Please refer to our prohibited contents page for more information.
How Does Shipping Work?
Shipping is agreed upon between the buyer and the seller, and the seller ships the panties directly to the buyer. To remain anonymous, many sellers use the buyer's address as the return address.
How Will You Be Getting Paid on Sniffr?
Snifffr does not handle the transactions, so you'll need to negotiate with the buyer about how you'd want to be paid.
Google Pay, Venmo, and even cryptocurrencies are among the most popular payment methods for these purposes.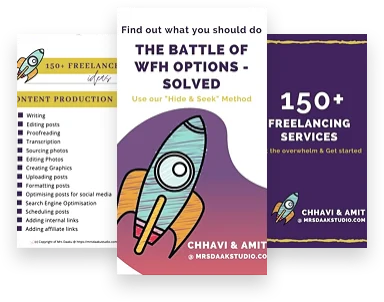 Any Snifffr Alternatives To Sell Used Underwear?
Snifffr is one of the most reputable marketplaces for selling used underwear online, but it isn't the only one. You can also use the following:
Panty Deal
r/UsedPanties (a Reddit community)
You should try a few different platforms and see which one gets you the most buyers. See what each platform offers regarding features (like private messaging, chat, etc.) before deciding.
Price your products according to the platform's guidelines/requirements.
You can also check out my blog post about how to start making money selling used panties online for more tips!
Note: You can always sign up for all of them and sell on a first-come, first-served basis.
Also read: 21 Top Etsy Shop Ideas For 2022 (Sells like hotcakes!)
How To Sell Underwear on Snifffr – Pros:
Anonymity for both the seller and the buyer
A wide range of products to sell
Flexible payment system
Many buyers looking for used panties online and they are available to you without having to market
How To Sell Underwear on Snifffr – Cons:
Shipping is arranged between the buyer and the seller, so it can be hectic trying to keep track of everything. Snifffr doesn't take care of any transactions.
You need to select payment method and something goes wrong, Snifffr won't help.
Snifffr – Reviews Online
The thing is, Sniffr has mixed reviews. Let's look at a few good ones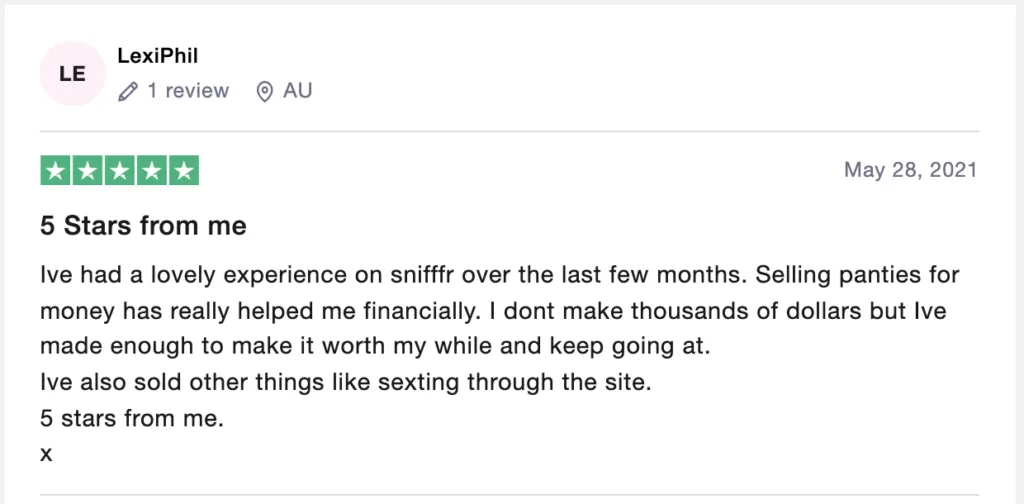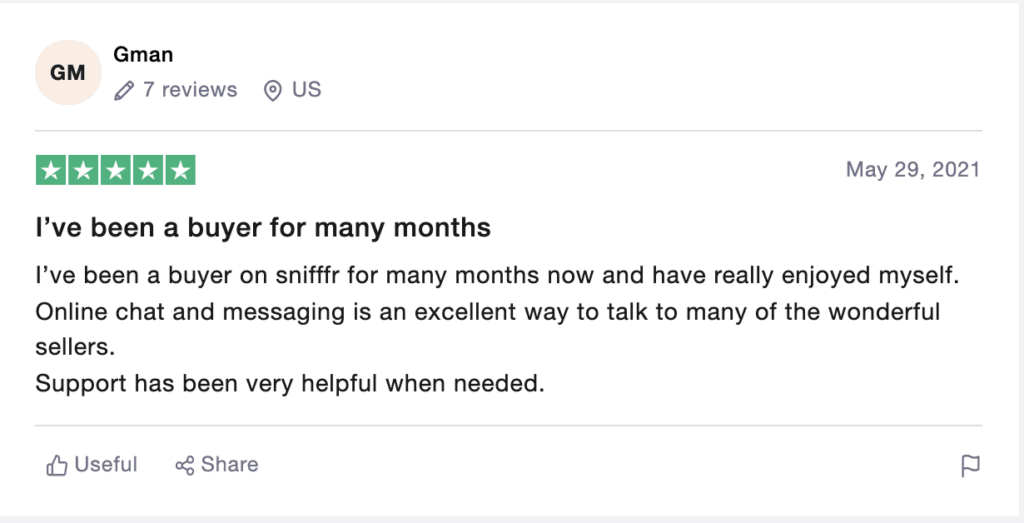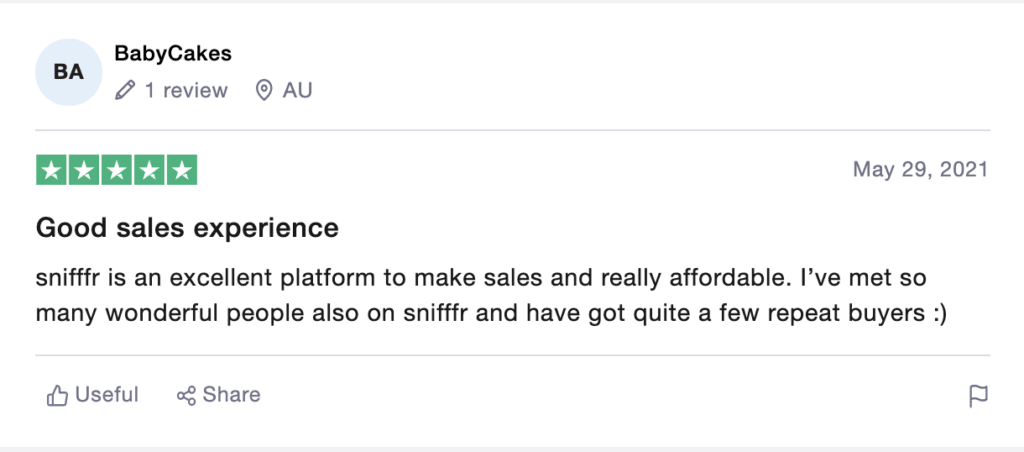 That said, there is a tonne of bad ones. People seem to have problems with creeps, freeloaders, the absence of features, no blocking, and a tonne of things
Let's take a look at few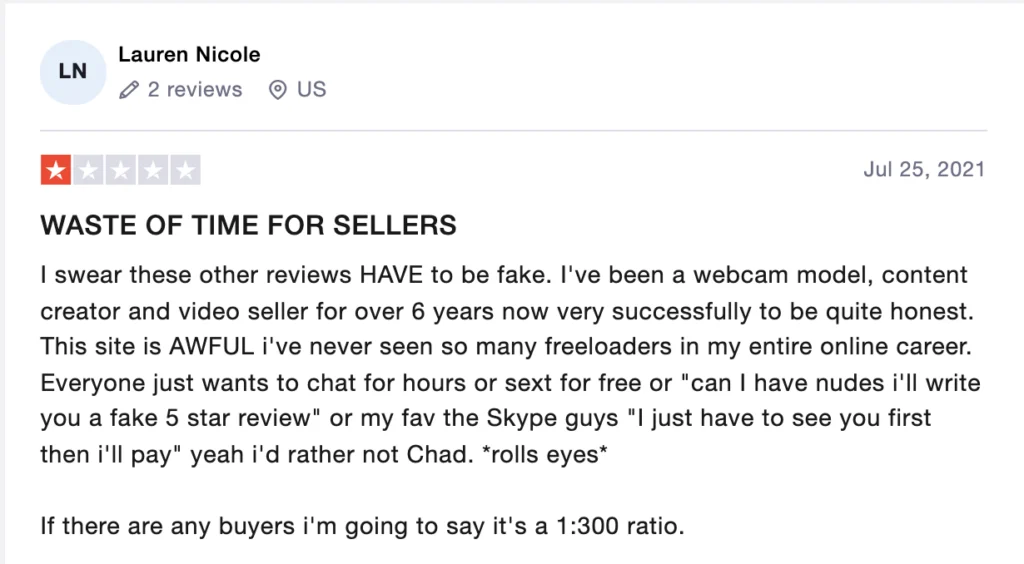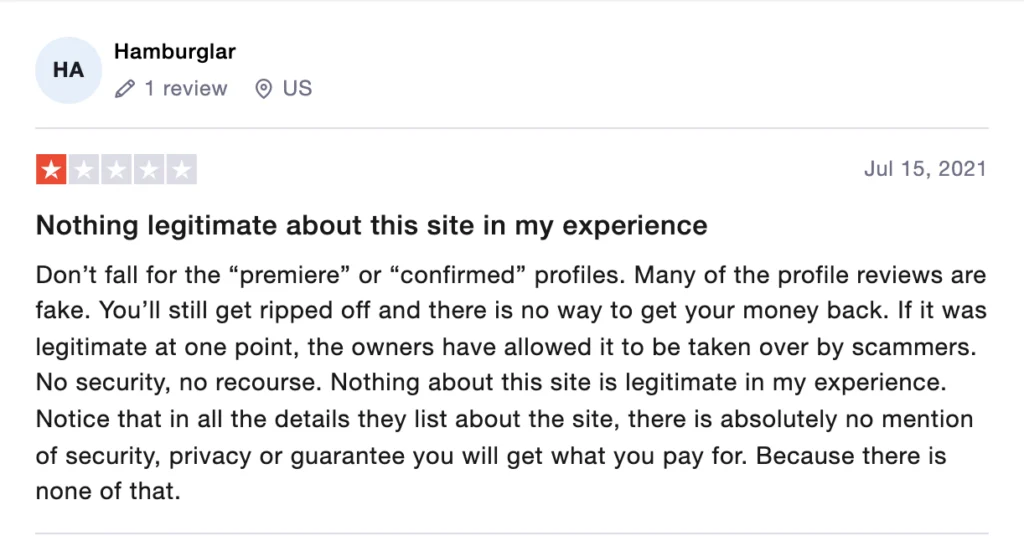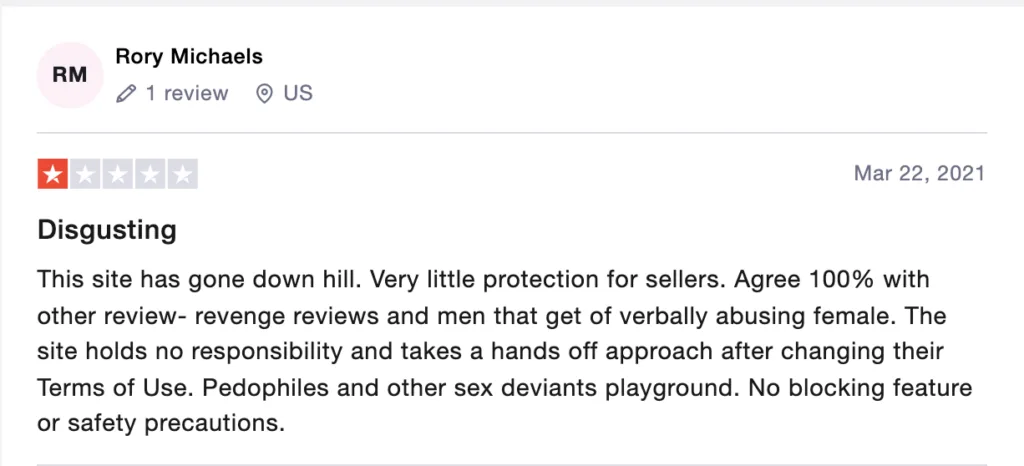 Tips for Ensuring Privacy While Selling Used Underwear on Snifffr
Do not use your real name. Use an alias
Personalize your profile with fun facts.
Add photos of you wearing some of your products.
Use a separate email account.
Proxy Address or a PO for shipping
Use an anonymous payment method. You can use Amazon gift cards and Google Wallet. Do Not use Paypal or Western Union.
Also, read Free Paypal money instantly – 10+ ways with and without surveys.
Tips for Selling Used Underwear on Snifffr Fast:
Click good photos – Carry out good lighting and use a tripod if needed.

Be descriptive – In the title, list the size, brand, and other specifics the buyer should know.

Write a good description – Include how often you wear them, where they've been, and your personal hygiene habits. This will help buyers get a sense of what they're buying.

Price according to demand – Increase the price if you have a popular item. If there's less demand, lower the cost. You can also offer bundles!
Ready To Make Money on Snifffr Selling Used Underwear?
Overall, Snifffr is not the best platform for those wanting to make some extra money selling their used underwear and are just starting out.
While the anonymity aspect is appealing, and many buyers are looking for items on the site, the negative reviews concern me a LOT.
If you still decide to sell Underwear on Snifffr for money – Just be sure to ship carefully and use a secure payment system! Thanks for reading!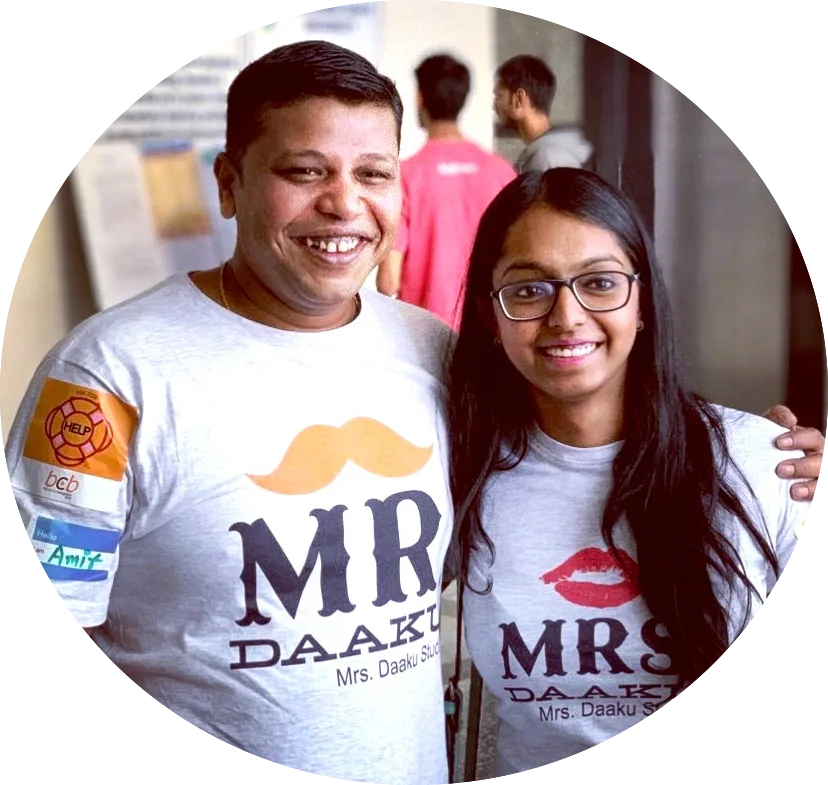 Hi buttercup, thank you for stopping by. We're Chhavi & Amit.
We're a couple who quit our high paying jobs as a lawyer and an engineer to start hustling online. Now we're full time bloggers and YouTubers. We have been featured on Wealth of Geeks, Hello Sensible, Savoteur, Play Louder, A Dime Saved, Forbes, Business Insider, Readers Digest, CEO Blog Nation, Starter Story, Yahoo! Finance, MSN, BankRate and so much more.

MSN Bylined Writer
How To Make Money on Snifffr Selling Used Underwear.