Guide on ads for bloggers and Adsense alternatives
Are you an owner of a small website or a blog and looking for Adsense alternatives for small websites?
Do you find yourself wondering about ads for bloggers other than adsense?
Have you been blogging for some time, tried to monetize with ads for websites (especially Adsense) and now considering joining another ad network for bloggers, small publishers or looking for the best Adsense alternatives?
Ads for bloggers can be the fastest way to earn money blogging. But, if you are unaware or have no clue on the best ad networks for bloggers, then it can be overwhelming.
See, if you are with Google Adsense, it will take time (and humungous amounts of traffic) for you to earn anything. So, the question is which are the best ad networks for bloggers and Adsense alternatives to make money blogging with ads?
But, before we get to that, let us touch upon a few basic questions and terminologies you need to understand advertising on blogs.
When I started blogging, I had no idea how to make money blogging, how to advertise on my blog, what are CPM ad networks, what is RPM, etc. These are the few important aspects of ads for bloggers that you need to know if you are looking to make decent money with display ads on your blog.
Let's get going…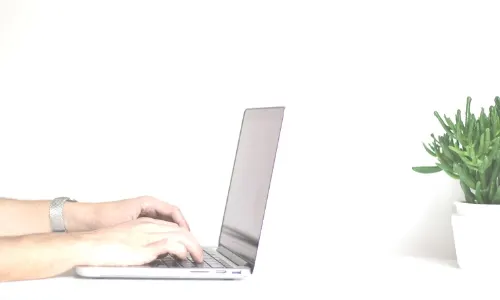 This post contains affiliate links, which means I may receive a small commission, at no cost to you, if you make a purchase through a link.
#1 What is blogging and how do you start a blog?
If you are on this blog post, I am sure you have an idea about what is blogging and how to make money blogging (with or without the best ad networks).
There could two types of blogs in my opinion
Hobby blog – The one where you write for fun or it can act as a personal diary. There is NO thought or desire of monetizing it or making money with the blog (even though it is possible)
Money Making Blog – This is where you not only write for fun, but you do everything possible to make money from it (and, maybe, make it your full-time work at home job)
If you are thinking about starting a blog and make money blogging, this tutorial will help you start a blog today.
You can start a blog with as little as $3.95 a month or Rs. 276 a month (if you are in India, you can also opt for Hostgator for Rs. 350 a month) or go with the free options. However, I do not recommend using free options. You can read about other options here and here.
You can use this step by step tutorial to get your WordPress blog up and running. If you have difficulty in understanding the basics (like domain name, wordpress.org or .com, hosting etc), you can read this article on website basics.
If you do not want to invest in a website designer (which I did not, and created this website on my own), buy a theme builder like Elementor. It is super easy and is almost drag and drop.
Note: If you want to make quick cash to invest in hosting and domain (or even buy all inclusive but budget blogging course), check out this post on getting free money and getting free money.
While we are going to touch one such aspect of making money from blogging (ad networks and ads for bloggers), let's take a quick look at other ways to make money online with your blog.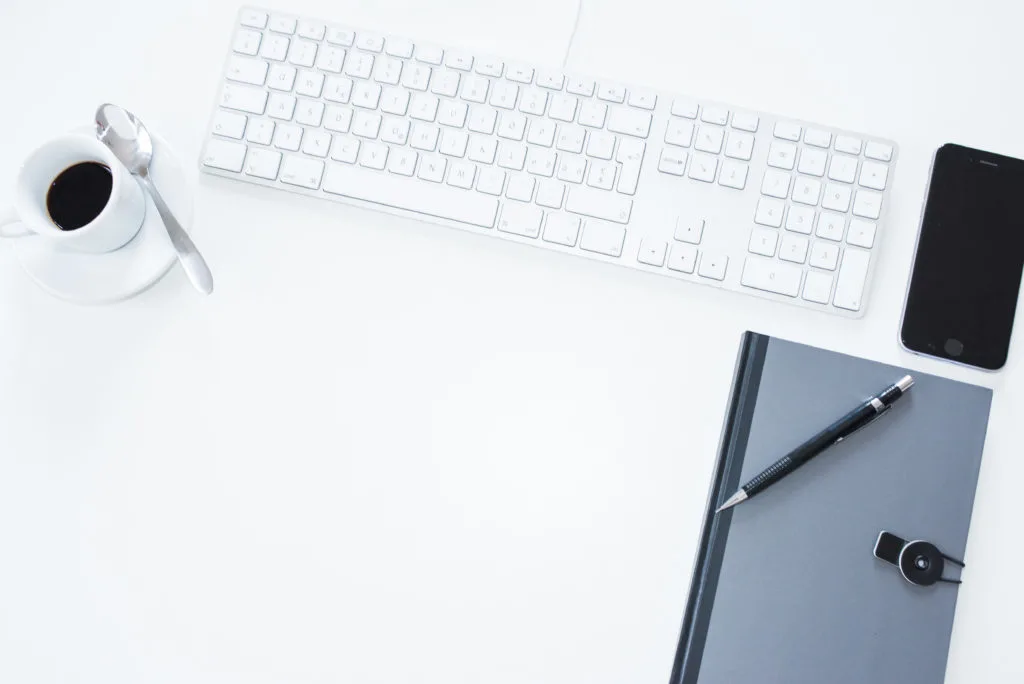 #2 How do bloggers make money blogging?
There are many more ways to make money blogging for a beginner than you may know. Ads for bloggers and affiliate marketing are the most popular ones!
Affiliate Marketing (best after ads for bloggers)
This is the most popular way to monetize your blog (after ad networks and ads for bloggers)
If you are a new blogger, I would recommend you to learn this early on.
This way, you can write your posts and promote them in the right way. You will also, most certainly, start making money early on in your blogging career. Check out this post on how I made $1200+ with a new blog.
For those of you who are new, affiliate marketing is all about recommending products/services you love to your readers. When they make a purchase using your links, you will earn a commission.
There is NO extra expense to your readers and often times, they are benefitted when using your link.
For example, when someone uses my Skillshare link, they get 2 months of a premium account for free. It allows my reader to take classes and learn a lot about working from home (including blogging) AT NO COST. I save them $20! Here is my link and get access to hundreds of courses.
I began to use affiliate marketing from the start, and I made the first $100 at the end of the second month of blogging. So, it was working but it wasn't converting well.
I highly recommend her course. She not only tells you how to make money with a blog for beginners using affiliate marketing, but she also teaches how to use aff links in emails. It is AMAZING! Check it out here.
For most bloggers, I recommend starting with affiliates to monetize your blog. The three affiliate marketing networks I recommend to start with are
CJ Affiliate (Formerly Commission Junction)
You can also make use of Pinterest to promote affiliate pins. If you are a new blogger, let me tell you this – Pinterest is the strongest tool to drive traffic consistently to your blog and if you haven't used it yet, do it now.
Ad networks for bloggers and small publishers, the easiest way to make money with a blog for beginners
Yes, you can easily make money blogging with ads. That said, if you are looking to make anywhere more than $100, you need to work on increasing traffic to your website first.
At this point, you need to know this – There are two primary ways that you are paid for ads.
Pay Per Click – meaning you get paid each time someone clicks on the advertisement.
Pay Per Impression – these ads are paid based upon the number of times the advertisement is seen.
Keep this in mind because we will get into best ad networks for small publishers and blogger very soon.
This works. Period.
Your blog is an excellent opportunity for you to promote your services. Having a blog gives your potential client an idea of who you are and it also works a "sample" of your work.
If you are writing posts about the services you are offering, it shows your expertise perfectly.
Check out 50+ work from home jobs that you can start and promote using a blog. If you are a mom, check out this EXTREMELY flexible stay at home jobs for moms
Relevant Reads on offering a service on your blog
How to be a freelance proofreader and earn $40000 a year
How to be a virtual assistant? Earn $100 an hour!
How to earn a full-time income as a transcriptionist
How to become a Pinterest Manager and earn $2000+ a month
You can create a product on a topic that you are good at and sell it to your audience.
If your product solves a pain point of your audience, you will make money with that.
For example, I launched an eBook on finding and pitching clients your freelance writing services. It tells you places you can find clients, and how to pitch them in a manner that you get a response. You can check it out here.
For this post, we will be focusing on how to make money with ads on your blog (even if you are a small publisher or a newbie blogger).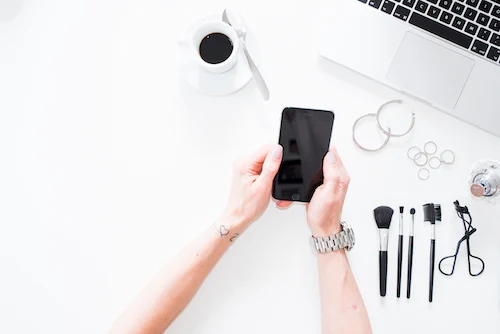 #3 Ad Network Terms You Should Know (before we move on to understand how much you can earn with each Adsense alternative)
There are a few terms you might see while working with any ad network for publishers. When you decide whom to work with, it is important to understand what kinds of ads your ad network is offering.
Understand the terms below because they will help you in calculating how much you earn with display ads.
The terms Cost Per Click (CPC) and Pay Per Click (PPC) are used interchangeably.
If you are ads are PPC or CPC that means you will get paid ONLY when someone clicks on the ads that you are displaying on your blog.
It is comparatively more difficult to make money with CPC ads than CPM ads (discussed below).
Reason?
People do not generally click on the ads. The percentage of people who see your ad (that counts as an impression) is way more than the ones you click on it.
All the three ad networks that we talked about are CPM ads (except for Media.net where a few ads require readers to click on it).
CPM means cost per one thousand impressions. Advertisers pay you to show ads on your site and pay you for every thousand impressions.
CPM is more for the advertiser to understand how much they are spending on promotions.
What is RPM in ads for bloggers?
RPM stands for Revenue per Mille. Mille is a Latin term for one thousand. So, RPM is nothing but revenue per thousand impressions on a page. It can be calculated like this:
RPM Rate = (Estimated Earnings / Number of Pageviews) * 1,000
Check out this video by Mediavine – they explain RPM and CPM in an excellent manner.
#4 How to make money with advertising on a blog?
There are 6 ways to make money with advertising on your blog
Pay per click advertising
Sell your own advertising on your blog
Sell text links on your blog
CPM ad networks
Pop-ups
Paid reviews or sponsored posts
In this post, we will focus on CPM ad networks and compare the three best ad networks for small publishers and bloggers.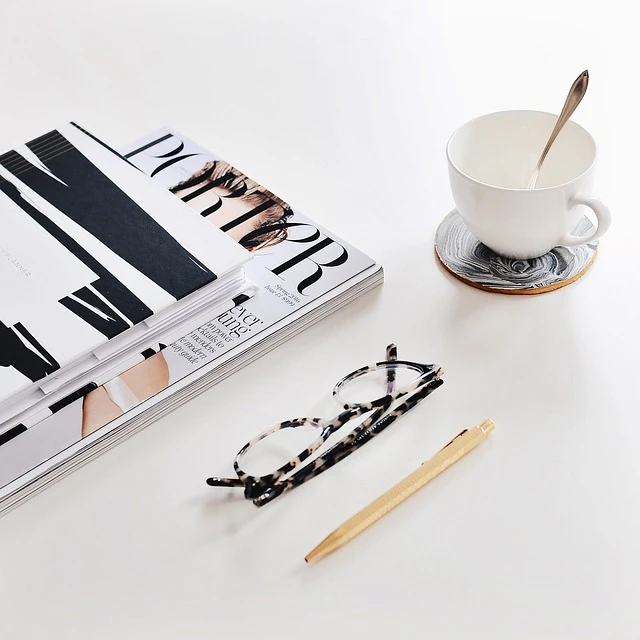 #4 What are the options for ad networks for bloggers? How can I make money from my blog without Adsense?
While there are many CPM ad networks, I am going to talk about the top 3 that I have known (and, heard the best from other fellow bloggers)
#5 Little bit about each ad network for bloggers
Media.net (immediate Adsense alternative)
They run the #2 largest contextual ads program (meaning, it hosts advertisements based on the context of the page) globally and trusted by many publishers (small and large).
Some of their publisher clients include Forbes, Yahoo, MSN, Reuters, The Street, NY Daily News and many more.
Also, Media.net is powered by Yahoo! and Bing. It is a great and immediate alternative to Google AdSense.
It is targeted to small to large bloggers & media houses who produce quality content.
So even if you have a small blog with targeted and quality content, your chance of getting approval is high.
Monumetric (formerly, The Blogger Network and requires 10k pageviews)
Monumetric is one of the best ad networks for small publishers and displays great ads for bloggers.
The founders of Monumetric have already been monetizing website traffic since 2007 and worked with over 2,000 publishers ranging from 10,000 monthly page views to over 110 Million monthly page views.
Mediavine (becomes an Adsense alternative only after you achieve 25k sessions)
It a full-service ad management company for content creators. They work directly with ad exchanges and advertiser to get the best money for its ad inventory.
This is why the ads that they serve are quality driven and the average pay is higher.
Mediavine owns and operates The Hollywood Gossip, TV Fanatic and Food Fanatic, and is a Google Certified Publishing Partner. They are extremely hands-on and does not slow down your sites. (Hint: most ads for bloggers do!).
While this is a great and the best CPM ad network for bloggers, it has an entry bar (we will talk about this in the next section)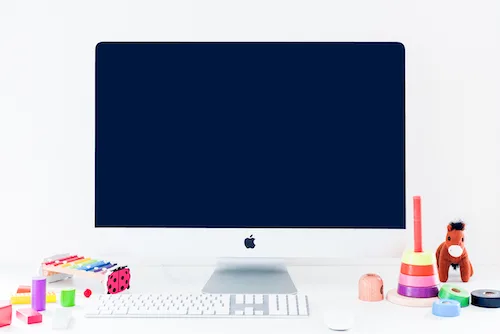 #6 What are the requirements for each of these CPM ad networks for publishers?
Media.net ads
You need to ensure that your blog
Has original content and is updated regularly
Does not infringe any third party IP
The top 3 referrers to your blog are from US, UK and Canda
Contain content that is primarily in the English language
Have a reasonable volume of visitors already using the website
Do not contain excessive advertising
Monumetric ads
You need to have at least 10000 pageviews for you to apply. However, at this stage, they will charge you $99 for setting it up which will pay for itself. It is not an upfront fee and will be deducted from your ad revenue. For websites/blogs above 80k pageviews, there is no setup fee
Must be a WordPress or blogger website
Sidebar must be 300px wide
Mediavine ads
From craft, parenting and travel blogs to food, finance, and fitness, Mediavine can serve up relevant ads. They are a premium ad network for publishers (bloggers, especially) and look for
25000 sessions (not page views, there is a difference) which is usually around 30000 page views in the last 30 days (not a month). You will have to check Google Analytics to get these statistics
Quality and original content that engages the audience – they do not like your top pages to be roundups
Good standing within the industry and with their ad partners (they examine this)
Whitelisted traffic (meaning, actual human readers). According to them, some studies have suggested that up to 40 percent of all online ads are served to fraudulent visitors. At Mediavine, that percentage is close to zero.
Mediavine is a Google Certified Publisher Partner, and one of the biggest players in the industry is Google AdExchange. Your site needs to be in good standing with them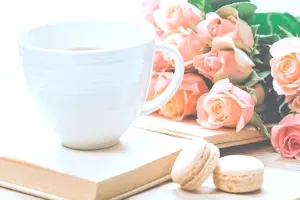 #8 General pointers before you apply to any CPM ad network
Have a mobile-responsive and navigation friendly site structure
Focus to get long-form and original content
Have a privacy policy in place
Do not have any hidden links or text
Most of your traffic needs to be from US, UK and Canada
#9 What bloggers say about the ad networks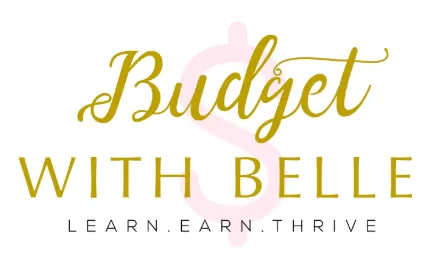 Sorayah of Budget with Belle shares her experience with Media.net's ads for bloggers
My average RPM ranges from my highest month of $10.79 to the lows of .025.
But, roughly average monthly pageviews of 10-15K. Last month was so, so, $265 in ad income.
The best part about Media.net is tt's FREE, no pageviews requirements (unlike other known ad networks for bloggers) needed.
The ads are customizable (colors, fonts). They don't slow your site down and relatively easy to use. It is a great alternative to Google Adsense and for new bloggers.
Thomas of the Nurse Money Talk shares his experience of Media.net ads
Note: He is a newbie blogger who has joined Media.net at 3k pageviews. Hence, I am not going to share the RPM or revenue at this point.
It gives new bloggers another ad alternative besides Google adsense. They don't have some of the restrictions Google adsense has.
You get a dedicated customer representative to help you out.
The only cons I can think of are that many of their ads require the customer to click twice before you actually get credit for the ad.
You don't get picture ads until you meet a certain ad impression requirement. Before then, you only get text ads.
Note: If you use my link for
Media.net
you will earn a BONUS of 10% on your earnings up till 3 months from the first live date.
Bloggers with Monumetric

Swati of HearMeFolks shares her experience with Monumetric ads for bloggers
My average RPM usually varies between $10-15 per thousand pageviews and my pageviews for the month of March were $108k.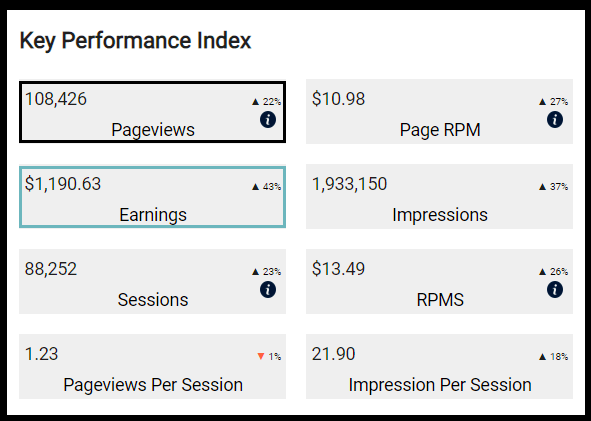 I got into Monumteric towards the end of October 2018 with 50k page views and so far it's been good. I applied in September and the approval process along with the ad installation took almost a month. Prior to Monumteric, I was using Adsense.
If you are between 10k-80k pageviews, you will be required to pay a setup fee. Even if you had to pay for ad setup and installation (mandatory for propel plan) the deductions are done from your first paycheck.
Unlike Adsense, Monumteric is a CPM based ad network. So, you'll get paid for impressions rather than clicks. This makes it better than adsense.
You can also temporarily block ads on specific pages like affiliate/sponsored posts by contacting the support.
The only cons I can think of –
They uphold a strict policy when it comes to the ads. For the basic plan, six ads must remain on your site, and if you wish to remove them, you will need to follow the 30-day notice policy.
• The ad installation for Propel costs $99 for < 79,999 page views, which will be cut straight from your earnings.
• Live Chat isn't available, and you'll have to contact them via email for support.
• Upgrading to the next monetization level isn't that easy. You'll have to meet the minimum page views criteria for 3 months in a succession indicating growth. My overall rating for Monumetric is 4 out of 5!

Kristen of Mom Managing Chaos shares her experience working with Monumetric ad network
My average RPM's have been hanging out around $12-17 per 1000 impressions.
I've been getting between 17-20K PVs/ month and have made about $250-$300/ month on average.
If I had been waiting for Mediavine to put ads on my site, Id still is waiting. As it is, I started in mid-January and have made $650+.
Overall, I am happy with my experience. They have great customer service. For beginner or newbie bloggers you are able to monetize with ads much quicker than waiting for Mediavine.
You only need 10K PV's to apply. I was approved in a matter of weeks.
That said, the only drawback is that if you have less than 80K PV's you have to pay $100 as a one time fee. They take this fee out of your first earnings, so it's not coming out of pocket per se.
Monumetric is very easy to work with and they allow me to customize things (e.g. I don't like doing in-content ads, so almost all of mine on the sidebar and bottom sticky).
They are also responsive to changes and implement them right away (e.g. I delete ads on affiliate heavy pages, landing pages and also for that reason my RPM is understated.
My manager has been super helpful in telling me what works/makes a difference in RPM and what the ad agencies value more.
The only con I can think is that they do not publish as much helpful content on their blog. But, I don't have time to read it anyway.
My RPM generally ranges from $10-$19, but as I said I don't have ads on all my pages and limit the ads on the pages. What did I earn last month?
(March) $7,161. Pv = 522,000.

Virginia of Earn Smart Class Online shares her wonderful experience with Mediavine ads for bloggers
My average RPM is at $21 and I made $3,000 last month after getting 200k page views. With Mediavine, sometimes, I go as high as $150 per day.
Mediavine has the best customer support team.
When I joined the company, my theme was not compatible with their ads, and this meant that I would earn less ad income compared to other bloggers. The technical team reached out to me and explained this in detail, and even suggested one of their reps to take a look at my theme. I gave them access to the backend of my website and within 24 hours they had resolved the issue without me having to do anything.
When you join the company, they reach out to you on a continuous basis with suggestions on how to optimize your content which leads to a high RPM. And the higher the RPM the higher the earnings. This is something that I didn't see much when I was working with another ad company.
They also have a Facebook group specifically for bloggers. Immediately you join the Mediavine family you become a member of the group. You can ask questions if you have a problem, share ideas with others and get to learn new strategies that may be working for others that you may not be implementing in your business yet.
High Ad Income Mediavine pays the highest in the industry, in my opinion.
The only drawback is that you're not 100% in control. They make certain suggestions that may not be favorable for you as a blogger.
As an example, I had included a Table of Content on my posts which was good for SEO but RPM went down drastically. When I reached out to the team they told me that the Table of Contents could be affecting my earnings.
I followed their advice and removed the table of contents plugin, and my RPM went back up in a day or so.
Sometimes, affiliate Income may go down.
Before joining Mediavine, some of my posts were doing extremely well in terms of affiliate sales. The day the ads went live, my affiliate income went down.
But, Mediavine cares a lot about their bloggers. They created a code that you can insert in certain posts if you don't want ads to show up there. And that's what I normally do.
So, this serves as a pro and a con, at the same time.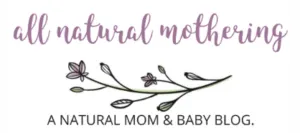 Nancy of All Natural Mothering shares her experience and approx revenue with Mediavine
I have been with Mediavine only for less than a month. I have 25k sessions (28k page views) and RPM is around 12$ now.
The ads started on Mar 13th and I have made 230$ in that month already. It is definitely the best Adsense alternative if you have reached the threshold.
The support is great. They worked with me through every single step. They offered me some tips on how to increase my RPM as well.
Their payout is so much better than Google Adsense. I made 100$ with Adsense in 6 months and I already earned more with Mediavine in less than a month.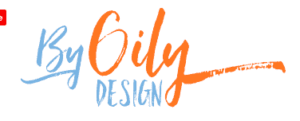 Ruth of By Oily Designs shares her experience with Mediavine ads for bloggers
My Average RPM for the last year $23.16 RPM, of course, this fluctuates a good deal depending on the Ad Quarter. Pageviews this month for my blog were 82,000 with my Ad check being close to $2000.
Working with Mediavine has been the best thing ever for my blog. They have unbelievable support for their bloggers.
My favorite is their blog posts on how to go Teal. Going Teal is their ranking for blogs that are optimized for ads.
The more "Teal" your site stays typically means the more potential ad revenue you can make. I love that there is a Teal gauge in place for me to watch so I always know if my site is healthy and set up for the best ad experience.
When I had questions, all I have to do is contact them and for free they will evaluate my site and point out the things that can make it better.
I also love the openness and honesty they show if they make a mistake they own up to it and make things right.
The only Con is I didn't sign up for them earlier.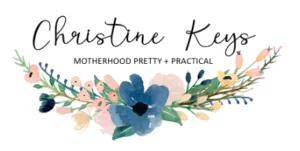 Christine of Christine Keys
RPM's change and fluctuate depending on the season, the content that is currently popular on your site, your niche, and several other factors.
Since I've been with Mediavine I have been working to optimize old content and apply their strategies to all new content going forward.
My RPM has been as low as $10 but more recently has been averaging $20+. In March 2019 my ad revenue came in at just over $1200 and that was with 80.5k page views
The customer service is probably the best I have ever experienced from an ad network for bloggers.
You'll find that they are always looking out for their publishers and go above and beyond what they are required to do. Mediavine is constantly sharing new tips and tricks for how to best optimize your site for both SEO and ad revenue.
I don't have any cons to share, and I promise I'm not just saying that. They really are just that great.
Marie of Ladies Make Money
I am currently using Mediavine but when I first started monetizing with Ads I used Media.net.
They are an amazing company to work with especially for beginner bloggers. If you really want to monetize your blog as a beginner blogger, then I highly recommend starting with media.net, as they do not have many restrictions when it comes to whom they accept.
In terms of RPM, it definitely varied anywhere from $8 – $11 with media.net.
With Mediavine depending on the season, traffic and popularity of a post, I have bounced between $10 in the slow season to over $19 in popular times.
Pro tip when it comes to using Media.net: After using them for a month or so, please make sure the ad content work with your niche.
If they do not work, do not hesitate to contact your Ad Manager and discuss this. They will happily help you.
If you are not making enough money with media.net or Mediavine, again contact your ad manager to see how they can help better optimize your post for better ad revenue.
Simple tricks such as writing longer posts and shorter sentences can definitely help with your ad revenue.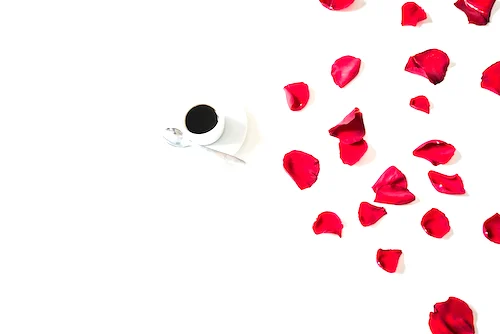 #10 Pros and cons of the discussed ad networks for small websites
Pro's & Con's Of Media.net
Pros Of Using Media.net:
Free to join, involves no setup fee and no minimum pageviews or sessions
Easy to use, highly customizable ads and does not slow down your site
Powerful Dashboard that allows you to understand ads, best time, performance, placement, etc
Impressive RPM (it is definitely much more than Adsense)
Highly Converting Ad Design Options – The ad design is great and it blends well into the blog layout (resulting in higher click-through rate).
A dedicated customer representative who will help you optimize the ads and maximize your revenue.
Cons Of Using Media.net:
A few ads will require Double Click from readersSome Ads Require Double Click from Visitors – There are some ads that need the visitors to click twice before you get paid. This reduces your earning potential considerably
No real-time update on revenue – You will need to wait 24 hours
Requires Most Of the Traffic From Specific Countries – It requires most of the traffic from the USA, Canada, or the UK.
Pro's & Con's Of Mediavine's ads for bloggers
Pros of using Mediavine:
An extremely user-friendly dashboard that allows you to understand how to best optimize ads and increase RPM
They not also optimize the ad revenue for your blog but also increases the load time of the website.
The customer care is helpful and they are friendly
They are transparent with processes and owns up if there is any mistake on their part.
Cons of using Mediavine:
Requires you to have 25000 sessions and if there is a spike in traffic, you may be asked to show 25k sessions for the last 90 days continuously. This is to ensure that their advertiser benefit from your website
Requires Most Of the Traffic From Specific Countries – It requires most of the traffic from the USA, Canada, or the UK.
According to Maria of Masha plans "I wanted some time to think of the cons of Mediavine, and I think for now I can't really mention any. Mediavine is a great network, they provide amazing customer service. Their dashboard is super easy to navigate and allows you to really fine-tune ads to your own needs. They also provide amazing tips on how you can increase your earnings, but all of that coming with consideration for your reader's experience. I also have to give a special mention to their Facebook group. They really created a unique community and make you feel a part of the family from day one."
Pro's & Con's Of Monumetric ads for bloggers
Pros of using Monumetric:
The ad units are pay per view which makes it the best ad network for small publishers and bloggers
They have the sticky ad units that convert well for many
The network includes video ads which help increase revenue.
They have outstanding customer service – very friendly, helpful with quick response time.
Which ad networks pay the most and when do they pay?

What is the best ad network for small publishers?
Well, that depends on your website/blog. No two websites are the same and there are lots of factor in consideration.
When you get paid
Media.net – NET 30
Monumetric – NET 60
Mediavine – NET 65 [Earning in Jan will be paid to you on April 5]
There you go.
Final thoughts on CPM ad networks for bloggers and best Adsense alternative for you
Going by the analysis and experience of different bloggers, I suggest you follow this for ads on your blog (for newbie bloggers)
Start with Media.net. You can use my link to get an additional 10% income for the first 3 months
Once you reach 10,000 pageviews, you can shift to Monumetric (if you are ok with paying a $99 setup fee which will pay for itself). If not, you can continue with Media.net, AND
As soon as you reach 25000 sessions, apply for Mediavine.

Best resources for blogging.
These resources will help you make money (without ads for bloggers) as well as increase traffic that will help you skyrocket your ad income.
BLOGGING –
Ready Set Blog for traffic – It is an EXTREMELY underpriced course on how to make money with a blog for beginners. It tells you how to set up your blog, use Pinterest and implement SEO strategies. Using her tips, I have been able to rank on page 1 of Google. You can read my first income report here.
TSA – They are a bunch of resources by the owner of theSheApproach. Her books are amazing and filled with great information. You can get affordable (and, many of them are free as well) on affiliate marketing, boosting traffic, and Pinterest strategies.
SEO
Pinterest
Pinteresting Strategies – This is an affordable course that tells you how to use (and, how NOT to use) Pinterest to drive traffic. Using this, I have been able to get a 200% increase in traffic within 2 months.
Pinterest Ninja – Well-known bloggers stand by this course, and I am going to be investing in it myself sometime soon. Check it out here
Affiliate Marketing
Affiliate marketing for bloggers – The ONLY resource I have used, which taught me everything required. I also understood a lot of things that I were doing wrong and could have been dinged by Google. Thank god!
Do you think there is any other ad network for bloggers other than adsense or any of the best ad networks for bloggers that I missing out? Comment below and let us know.
Guide on the best ad network for bloggers (that are Adsense alternative)