How to make money online for free?
How do I make money online for free? There are many options!
You can start a blog and generate income through advertising or become an affiliate marketer and earn commissions from promoting other people's products. Besides that, you can also provide consulting or web design services or sell your products online.
If you're looking for extra cash, you can make money with odd jobs, surveys, or selling unwanted items.
Whatever route you choose, be sure to put in the effort and research to ensure you're getting the most out of your endeavor. Making money online takes work, but it can be a great way to earn extra cash or a full-time income.
In this post, we will explore 13 ways to make money online for free.
Want to make money quickly? Here are a few platforms to earn up to $25 – $50 in a few minutes!
#1 Make Money With Surveys:
Have you ever been asked your opinion on a new product or service or been given a short survey after making a purchase?
Companies are always looking for feedback from consumers like you and are willing to pay for it. There are many ways to make money with surveys, but the amount you earn will depend on the length and time it takes.
Get started with the best survey companies like
They all have different reward systems, but you can cash out your earnings with gift cards or PayPal once you reach a certain amount. Why not make your opinion count and earn some extra cash today?
#2 Make Money Walking
For most people, walking is simply a means of getting from one place to another. But what if you could make money walking?
Believe it or not, there are a few different ways to do that.
One option is to sign up to walk dogs for a dog-walking service. For example, sign up with Wag or Rover.
Another option is to install apps like Sweatcoin and Runtopia, which pay you to walk. These apps offer rewards for reaching specific walking goals and can be a great way to motivate yourself to get moving.
So the next time you go for a walk, remember that you could be making money simultaneously.
#3 Make Money Donating
Several options are available if you're looking to make some quick cash. One option is to sell plasma.
Plasma is a clear liquid that contains cells and is a critical component of blood. You can donate it at a plasma center, and most people who donate report feeling little more than mild discomfort.
Another option is to sell eggs. This process requires more commitment, as it involves undergoing hormone treatment and retrieving the eggs through surgery. However, it can be very lucrative, as donors can receive several thousand dollars per cycle.
Finally, you can also sell hair and blood. Hair can be sold to wig makers or used in other products, such as extensions. In contrast, you can sell blood to hospitals or research facilities.
While these options may not be for everyone, they can be a great way to make some extra cash.
#4 Play Games Online For Money
Did you know that you can make money playing games online? It's true! Several companies will pay you to play games and perform other tasks.
Some of the best options are:
Solitaire Cube – Card Game
Wealth Words
Mistplay
AppNana
Long Game
#5 Affiliate Marketing
Note: While this is a great option to earn money from home, it does require audience. That is why, it can take sometime to earn cash.
Affiliate marketing is a great way to make money online. It involves promoting a product or service and earning a commission for each sale that you make.
You can sign up for a company like Amazon Associates or Clickbank to start. Once you've done that, you can start promoting products and earning commissions.
There are several ways to do this, including writing blog posts, creating YouTube videos, or even creating entire websites devoted to a particular product or brand. The sky's the limit regarding affiliate marketing, and money can be made.
#6 Sell Photos Online
You could make some money selling your photos online if you're a good photographer. There are several stock photo websites, such as Shutterstock and iStock, where you can sell your images.
You'll need to create an account and upload your photos. Once you've done that, you can earn money each time someone downloads one of your photos.
It's a good idea to upload various photos, giving people more options. And if you can build up a sizeable portfolio, you could earn a full-time income from selling your photos.
If you've got a good camera and an eye for a great photos, why not try it?
#7 Get Paid To Test Products
Do you like trying out new products? If so, you could get paid to do it. Several companies will pay you to test products and give your feedback.
One option is InboxDollars, which will pay you to test products and take surveys.
#8 Sell Items Online
If you're looking for ways to make extra money, selling items online is a great option. You can use several different platforms to sell things to find the one that best suits your needs.
For example, if you have many unwanted items around the house, you can sell them on Decluttr. Or, if you have a collection of books, you can sell them on Bookscouter.
You can also look into flipping items online. It involves finding items in thrift stores and selling them for a higher price.
If you're ambitious, you can even look into selling products on Amazon, eBay, or OfferUp.
Dropshipping is also a great option if you're interested in setting up your online store. Whichever route you choose, selling items online is a great way to make extra money.
#9 Do Micro-Tasks For Companies
Several companies will pay you to do small tasks for them. It could involve anything from transcribing audio files to converting PDFs into word.
Some of the best companies to sign up with are:
Fiverr
UserTesting
Clickworker
OneSpace
These are just a few of the many companies that offer micro-tasks. It is worth checking out if you're looking for ways to make some extra money.
#10 Become a Social Media Influencer
Anyone with a social media account can be an influencer. Still, building a following takes more than just posting random thoughts and pictures.
It would help if you had a focus or niche to be a successful influencer. By narrowing your niche, you can create content that appeals to a specific audience.
Once you have your niche, you must be consistent with your content. That means posting regularly and using hashtags that will help people in your target audience find your posts.
You must also engage with others in your space, liking and commenting on their posts.
And finally, remember to reach out to brands. Brands will be eager to work with you if you show a large and engaged following. Following these steps can turn your social media account into a successful business.
I recommend you check out Abbey Ashley's free course on how to start working as a virtual assistant.

This free webinar will help you understand how to start out as a virtual assistant and become a booked out as quickly as possible.
#11 Start Freelancing
If you have a specific skill that you're good at, such as writing, design, or programming, you can start freelancing and earn money for your skills.
There are several different platforms you can use to find work, such as:
Upwork
Fiverr
PeoplePerHour
Toptal
With freelancing, you can set your rates and schedule, so it's a great way to make money on your terms.
#12 Make Money Online With a Website or Blog
One of the best ways to make money online is to start your website or blog. It will allow you to share your ideas and get paid for them.
If you need help figuring out where to start, check out our guide on creating a website or blog.
Once you have your website or blog up and running, there are several ways you can make money from it. You can start by selling products or services, setting up Google Adsense to display ads on your site, or becoming an affiliate for other companies.
You can also use your website to sell your freelancing services or teach people any skills you have. There is a tonne of things you can do with a blog.
Note: While this is a great option to earn money from home, it does require audience. That is why, it can take sometime to earn cash.
Want to be a $100K blog? Check these courses out

Starting a website and designing it is not a difficult and tech-heavy task. You can simply get started for as little as $3.95 per month

Ready Set Blog for traffic – It is an EXTREMELY underpriced course on how to make money with a blog for beginners. It tells you how to set up your blog, use Pinterest and implement SEO strategies. Using her tips, I have been able to rank on page 1 of Google. You can read my first income report here.

Stupid Simple SEO (FREE COURSE) – It is the best investment I have made in the blog land. Take Mike's course, apply it on your blog and you can see the results pouring it. Read detailed review here.

FREE SEO lessons (video) – If you're looking for video classes on SEO, you cannot miss out what Lena has to tell you.

Pinteresting Strategies – This is an affordable course that tells you how to use (and, how NOT to use) Pinterest to drive traffic. Using this, I have been able to get a 200% increase in traffic within 2 months.

Affiliate marketing for bloggers – The ONLY resource I have used, which taught me everything required. I also understood a lot of things that I were doing wrong and could have been dinged by Google. Thank god!
#13 Start a Youtube Channel
If you're not interested in blogging, another great way to make money online is by starting a Youtube channel. It can be a great way to share your talents and get paid.
To start a successful Youtube channel, you must create videos that people will want to watch. That means making content that is both informative and entertaining.
It would help if you were consistent with your videos, posting new ones regularly. Then, once you have built up a following, you can start monetizing your channel with Google Adsense or by partnering with brands.
You can create a successful Youtube channel and make money by following these steps.
Note: While this is a great option to earn money from home, it does require audience. That is why, it can take sometime to earn cash.
Which Of These Methods Are You Trying?
There you go.
These are just a few of the many ways you can make money online for free. With so many options available, there's sure to be something that's a perfect fit for you.
If not, then check out this article on other ways to get free money.
So get out there and start earning!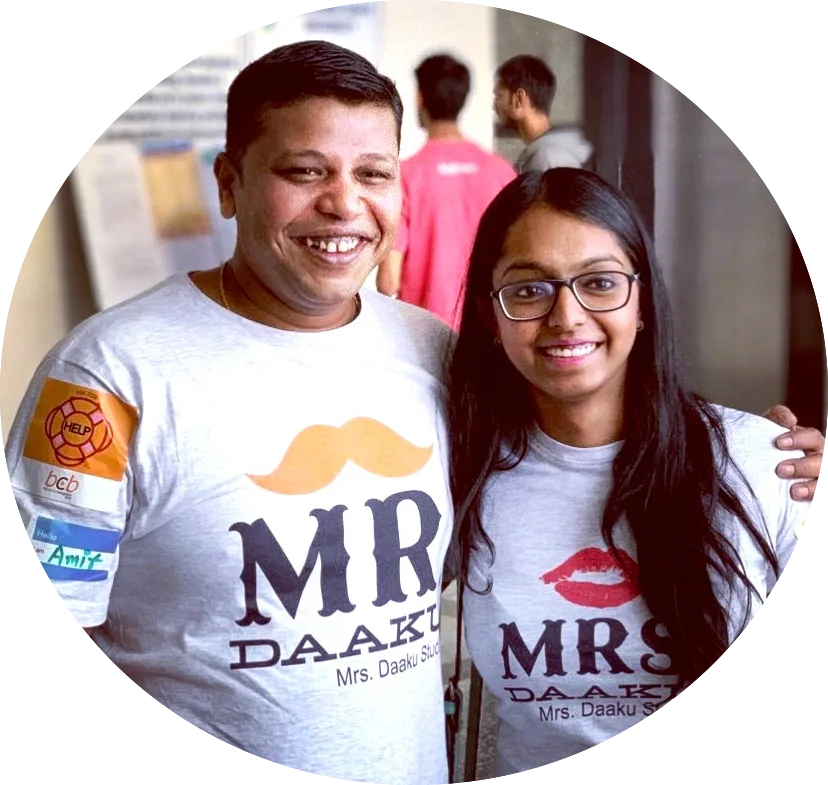 Hi buttercup, thank you for stopping by. We're Chhavi & Amit.
We're a couple who quit our high paying jobs as a lawyer and an engineer to start hustling online. Now we're full time bloggers and YouTubers. We have been featured on Wealth of Geeks, Hello Sensible, Savoteur, Play Louder, A Dime Saved, Forbes, Business Insider, Readers Digest, CEO Blog Nation, Starter Story, Yahoo! Finance, MSN, BankRate and so much more.

MSN Bylined Writer
How to make money online for free?