Best sites like Amazon mTurk
So, you are looking for the best sites like Amazon mTurk to make money online with small tasks?
If you need extra cash or want to make some money online working from home, you can consider online micro job websites to look for small tasks and micro jobs online.
Some of the most common tasks involves data entry, for example, inserting information from a picture into a spreadsheet or image tagging
Amazon mTurk is the most popular micro tasks website online.
Tasks are known as HITs and you will get specific cash amount for each HIT you complete and gets accepted by the requester.
You can either send it your bank account or put it as an Amazon gift card.
There are many other sites like mTurk that pay to do micro jobs including clickworker, taskrabbit, fiverr, swagbucks, etc.
Read: Side jobs to make money
Note – This post may contain affiliate links and sponsored listings. Please read disclosure policy.
Want to make money quickly? Here are a few platforms to earn up to $25 – $50 in a few minutes!
Best Sites Like Amazon MTurk That Pay More
Amazon Mechanical Turk is a great place to get paid for doing simple tasks online, but there are other sites that pay more.
Why settle for less when you can earn money by completing micro jobs on these websites?
These are the top sits like MTurk that will pay you more!
Best Sites like Amazon Turk that pay more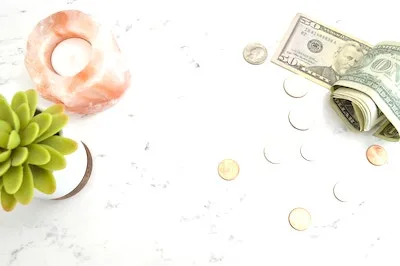 1. Clickworker:
Clickworker is a legit site that will pay you to do simple tasks online.
Clickworker is always looking for Internet users worldwide who can, for example, create or correct texts, participate in surveys or search and categorize data for us.
It offers a wide variety of jobs, from data entry and verification to transcription or translations, copyediting, video editing etc.
These jobs are in the average pay range of $8-10 per hour and upto $25/hr.
Clickworker pays by PayPal, Payoneer, direct bank deposit, check and
2. Crowdflower
Crowflower, as the name suggests, is another micro task site that people often equate to the above two. It has Clickworker type jobs.
Once you sign up with them, you will access to user dashboard for contributors. Contributors are then given levels that match their skills and work performance.
As and when you move up the levels, you can become a skilled contributor. As a skill contributor, you will get access to better paying micro jobs and small tasks.
Just ensure you finish tasks with accuracy and ensure that you're completing them with 100% accuracy.
You'll get paid via PayPal.
Read: How to Make Money Online By Typing Names? [Make $300+ easily]
3. Easy Shift
Easy Shift is an app that pays you money to complete small tasks that involve running errands around your neighbourhood.
For example, taking photo of a store display, checking gas prices in the area or giving a review. Once the tasks are done and approved, you will be paid via Paypal in 48 hours.
Read: How to Make Money by Clicking Links? (totally legit and easy)
4. Fancy Hands
Fancy Hands a virtual assistance company and requires people who can perform small tasks for various businesses.
For example, managing calls, scheduling appointments, making phone calls etc.
They'll pay between $3 and $7 on an average. It could be a higher pay for more complicated tasks.
Read: How to become a virtual assistance and make over $50k a month
5. Microworkers
You can earn extra cash with micro jobs available on Microworkers.
If you have a higher success rate of finishing jobs accurately, you will have access to better paying jobs.
You can get paid via PayPal, Skrill, Dwolla, and bank transfer along with requiring a minimum account to cash out your earnings
6. Minijobz
Minijobz offer simple and easy tasks for you to complete and earn money online.
Most of the micro tasks are related to quick sign-ups and social media related jobs.
You also get a $0.50 bonus just for signing up for Minijobz.
7. Mobee
You can find many small tasks on Mobee – a few are shopping related, a few are simple surveys and other may focus on verifying business information.
You'll get points for each task you complete and you can expect to earn somewhere between $1 to $5 per task in most cases.
In fact, you can get additional bonuses when you refer it to your friends and they sign up
You can exchange your points for a variety of prizes, gift cards, or cash.
8. OneSpace
OneSpace offers better paying micro jobs that require some amount of skill, for example, writing and editing.
You can find smaller tasks like data entry, image tagging and quick research projects as well.
Payments are made via PayPal.
9. RapidWorkers
RapidWorkers offers quick tasks, for example, sign up forms, creating new email accounts, social media follows etc.
You can get paid via PayPal, Skrill or bank account immediately after you have accepted and finished a task.
17. ShortTask
ShortTask micro job website is focused on data entry tasks.
Once the seeker of the service approves the work you have submitted, you will get money in your account.
You'll need a minimum of $10 to cash out your earnings.
18. Fiverr
Fiverr is an online freelance site where people post their services that are available for $5.
Each service has its own description along with the ratings / reviews by previous buyers which will help you to take your decision.
You can find millions of services listed on Fiverr, covering almost all categories. You can also upload your own gigs
Check out: How to start freelancing? – 6 steps to 6 figures
19. Design Hill
The company hires freelancers with excellent graphic design skills.
20. Figure Eight
They have tasks that involves finding errors in data, text and spreadsheets.
You will also find work in other categories like social media.
Their platform keeps a track of accuracy. As and when you finish tasks, you will be marked for it and you can level up.
Once you level up, it will open up more complex jobs that pay higher.
You will be paid via PayPal and withdrawal requests are processed once a week.
21. Smart Crowd
Again, most of the tasks on SmartCrowd are related to data entry. For example, transferring data on an image into a document.
The pay varies on task but they will pay you a few cents for each approved task
You can get paid using Dwolla
22. UserTesting
You will need to pass a simple test before you can qualify as a tester and make money testing websites.
Once you do, you will be employed with them and earn upto $15-20 per 20 minutes. If you work for an hour, this can easily mean $40+ per hour.
As a part of UserTesting, you will be require to visit a website or an app, complete a set of tasks and give feedback.
All payments are made via Paypal and you will receive payment 7 days after completing a task
Read: WhatUsersDo review.
23. Swagbucks
Swagbucks is a survey as well as a micro job websites that award points for doing small tasks.
For example, you can earn money online and fast by taking up small tasks such as –
Shopping at major online retail stores like Swagbucks.
Taking polls and surveys
Watching videos
Playing games and much more.
You can also install the micro job mobile app to earn money in your free time or while you are commuting.
It is easy to gather up SBs and 1000 points will equal to $10 or gift cards at retailers like Walmart, Amazon and iTunes. It is an instant payout app.
Read: 25 sites like Swagbucks that pay cash in 2021 (but, better)
24. Inbox Dollars
Inbox Dollars lets you earn cash doing small jobs online. You can make money and earn extra cash by reading emails, playing games, taking surveys, watching videos and much more.
You can find more survey sites here and here.
You do not have to gather points to redeem them as cash or cards. According to them, you can earl up to $5 per survey.
Before you can get the cash in your account, you will need the balance to exceed $30. That said, you can still ask for payment but a small service fee will be deducted from your account.
Read: Get paid to give advice: 20+ NEW ways to sell advice online (latest update!)
25. Gigwalk
Gigwalk has the highest potential to earn money depending on the task.
Most of the task ranges between $3 and $50. A few of them could also fetch you $100 and more.
You can only accept one gig at a time and you will have to complete it within 8 hours.
You will be paid via Paypal within 5 days after you tasks are approved.
Most of the tasks that are on the platform include visiting local businesses and verifying information.
Read:
26. JobBoy
JobBoy is a new micro job site.
It focuses on helping people who want help with completing social media campaigns by gaining followers or likes, signing up for newsletters and other tasks.
You can make a few cents per task and these tasks take a few seconds to complete.
There are other tasks available on the platform as well – the ones that take up more time to finish.
Once you have finished, you will receive a rating based on your performance. You have to maintain a success rate of at least 25% to continue working on the micro jobs.
You only need $10 in your account to withdraw via PayPal or Payza.
Read: Amazon Direct Ship Freebies 2021 – Detailed Guide 101
SOME OF THE HIGHLY PAID FREELANCE JOBS
Conclusion paragraph: Best Sites Like Amazon MTurk That Pay More
You might be surprised to find that there are many other sites like MTurk that pay more, but it can sometimes be difficult to know which one is the best.
However, we've compiled a list of some of our favorites and tell you why they're worth your time! Check out these websites today if you're looking for more opportunities.
Best sites like Amazon mTurk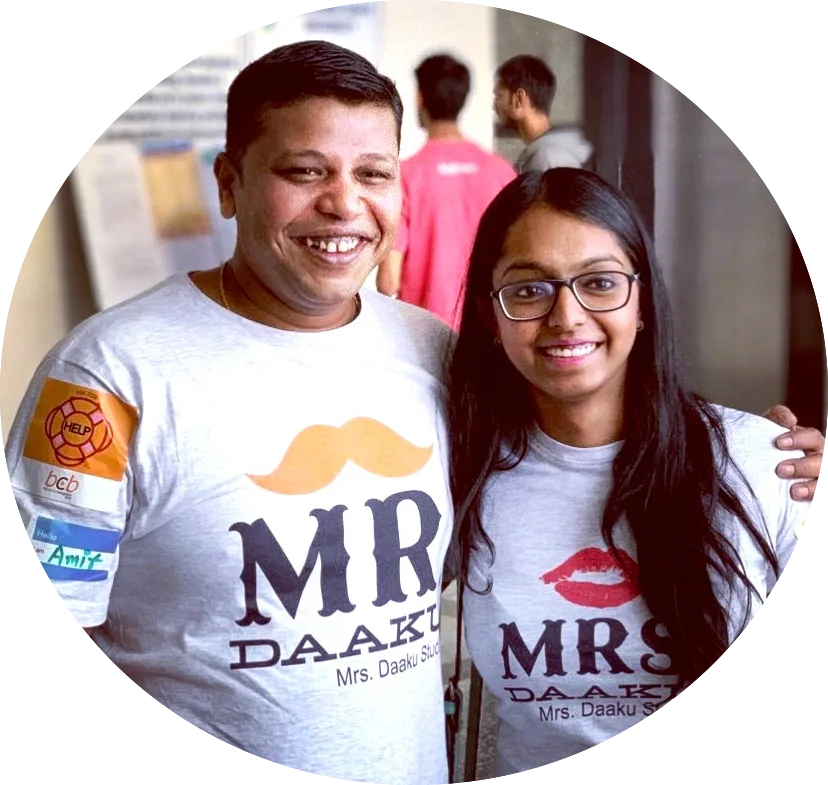 Hi buttercup, thank you for stopping by. We're Chhavi & Amit.
We're a couple who quit our high paying jobs as a lawyer and an engineer to start hustling online. Now we're full time bloggers and YouTubers. We have been featured on Wealth of Geeks, Hello Sensible, Savoteur, Play Louder, A Dime Saved, Forbes, Business Insider, Readers Digest, CEO Blog Nation, Starter Story, Yahoo! Finance, MSN, BankRate and so much more.

MSN Bylined Writer